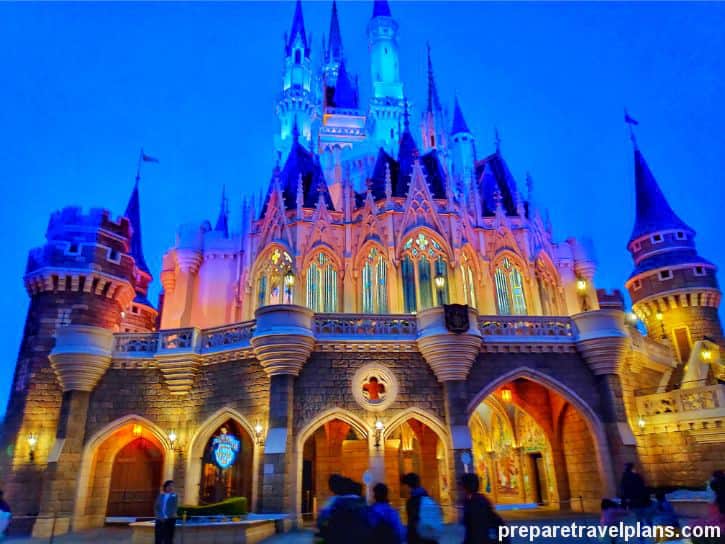 Tokyo Disneyland vs. DisneySea, both are two amazing theme parks in Japan. But what if you only have to choose one?
Don't worry, because in this review, you will know more about the main differences between Tokyo Disneyland and Tokyo DisneySea. Let me share my Disney experiences with you so that you can pick the perfect theme park if you have limited time.
This comparison will talk about 9 main features of the theme parks and declare the winner at each point.
Thrill Rides
Non-Thrill Rides and Attractions
Attractions for Toddlers & Younger Kids
Shows
Parades and Night Shows
Disney Characters
Atmosphere
How Long Need to Spend at the Theme Park?
Pricing
So, let's start with the first one!
1. Thrill Rides for Adults and Youngsters
---
Disneyland
---
1. Splash Mountain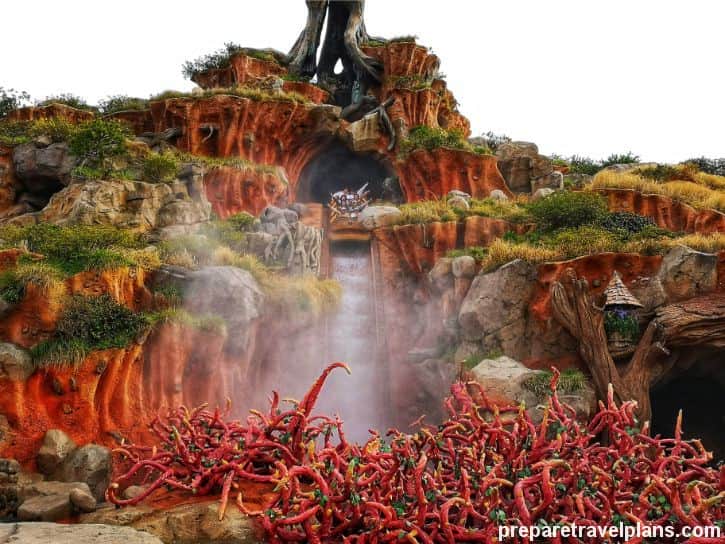 When it comes to thrill, Splash Mountain is the top choice among park-goers in Tokyo Disneyland. This boat ride will take through the mountain for an exciting surprise above.
After a few seconds of darkness, a 45-degree drop running at 64 km/h will heighten your emotions. Well, this fast fall from a 16-metre waterfall makes this 10-minute boat journey one for the books!
2. Space Mountain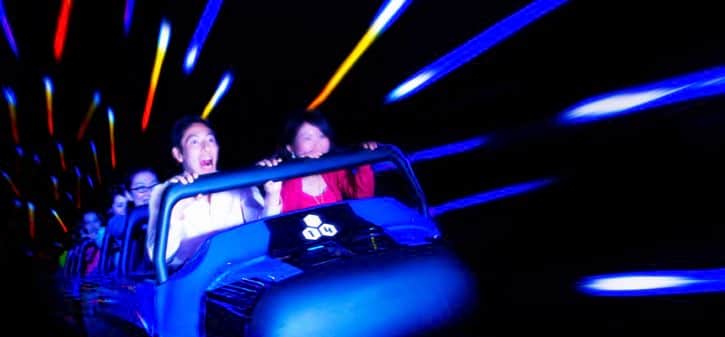 Another spectacular, thrilling rocket ride that deserves a mention is Space Mountain. The darkness adds a bit of intensity to this 3-minute indoor attraction with a maximum of 48 km/h speed.
So, if you want something that would give you intense twists and drops, then this dark ride is a must-try!
3. Big Thunder Mountain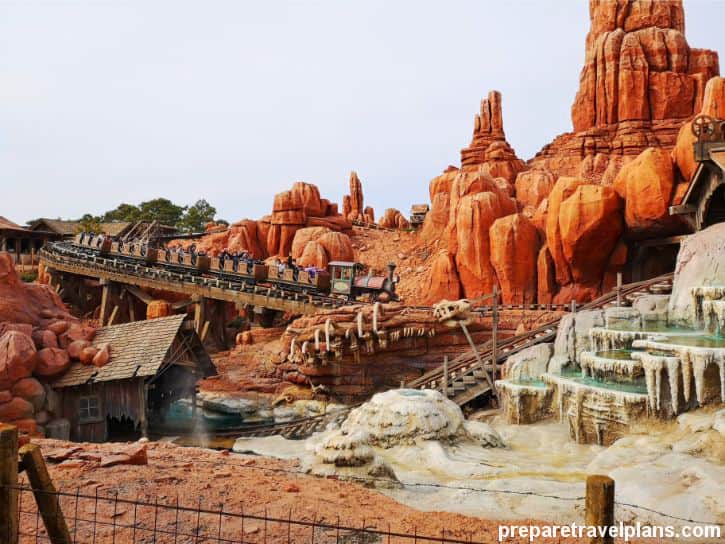 Last of the three popular peaks in Disneyland is Big Thunder Mountain. It is a scenic journey surrounded by the rocky side of the mountain.
For 4 minutes, you have to overcome the high-speed roller coaster with a fast tilt at 56 km/h. It's like a historical trip to the 19th century, touring you to the famous gold rush era.
DisneySea
---
1. Journey to the Center of the Earth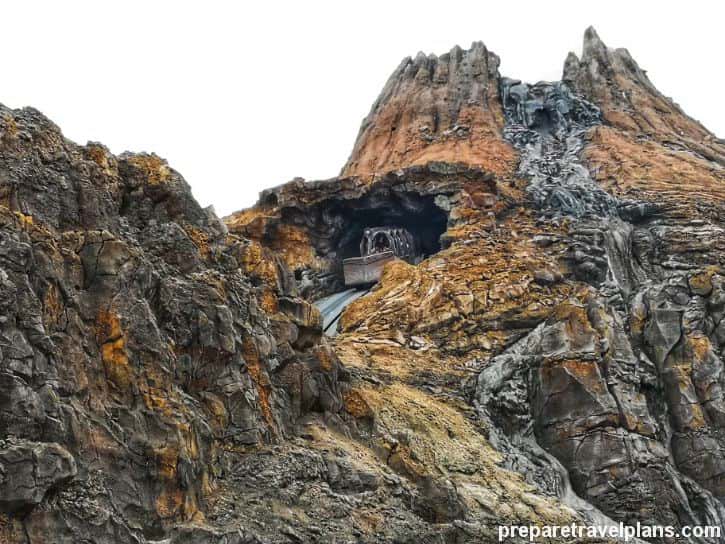 When in Tokyo DisneySea, the top thrill ride is no other than Journey to the Center of the Earth. It's more than just the thrill that makes this attraction very popular.
The subterranean vehicle transports you to an underground tour inside a volcano at 75 km/h speed. Together with Captain Nemo, experience a fun-filled 3-minute ride that spells out extreme adventure.
2. Indiana Jones Adventure: Temple of the Crystal Skull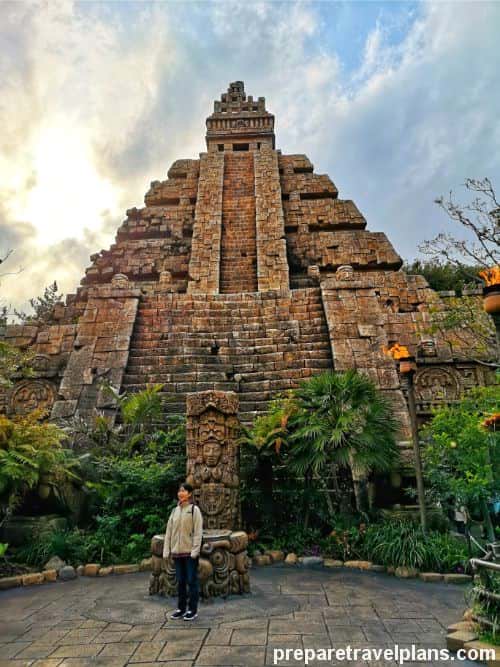 Indiana Jones Adventure: Temple of the Crystal Skull is an epic combination of thrill and terror. It's a high-speed mine car that would intensify your love for haunted yet historical rides.
And of course, this trip is packed with scary characters waiting in partial darkness. So, if you want to spend 3 minutes of your time meaningfully, this attraction is highly recommended.
3. Tower of Terror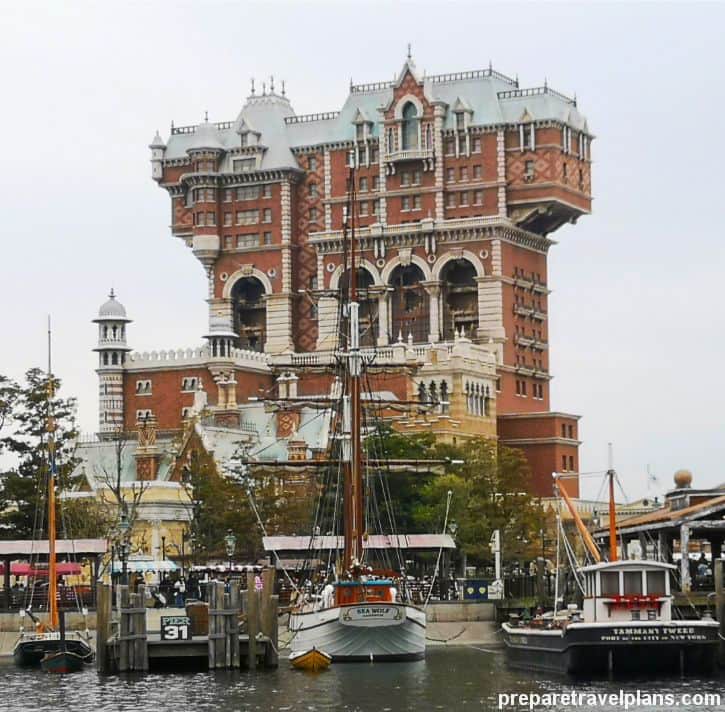 Tower of Terror, from the name itself, is an attraction meant for the brave hearts. Prepare yourself for a 2-minute scary tour inside the office of Mr. Hightower and his mysterious elevator.
Don't get fooled by the darkness because that's where the creepy creatures lurk! And of course, the fast-paced fall down at 63 km/h adds more drama to the entire place.
4. Raging Spirits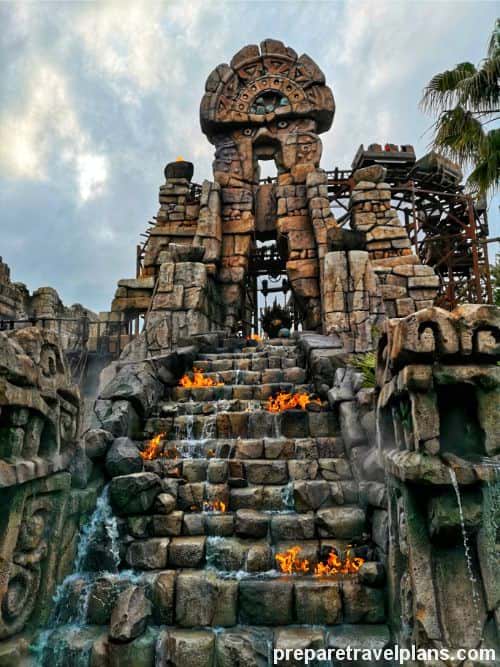 The only ride that offers an epic 360-degree rotation, Raging Spirits truly keeps your spirits in a raging mode. It's a popular swift-speed rollercoaster in a prehistoric ceremonial site that runs at 63 km/hr. Hence, if you're looking for an extreme, ancient, and topsy-turvy ride, then this one is definitely a blockbuster!
Winner: Tokyo DisneySea
Clearly, Tokyo DisneySea is the winner for the best thrill rides for adults and youngsters compared to Tokyo Disneyland. They have an amazing selection of thrill rides that are more than enough to keep you energized all day. Don't miss the top three famous rides in DisneySea―Journey to the Center of the Earth, Indiana Jones Adventure, and Tower of Terror.
2. Non-Thrill Rides for Adults and Youngsters
---
Disneyland
---
1. Pooh's Hunny Hunt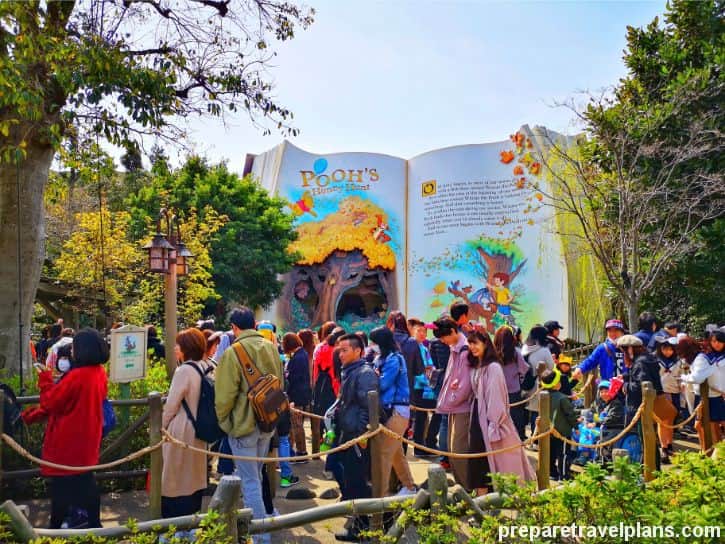 Enjoy a chill kind of adventure with the top non-thrill ride in Tokyo Disneyland―Pooh's Hunny Hunt. Reliving your childhood dreams, here you will choose your honeypot vehicle for a spectacular honey-searching. This 4.5-minute trackless ride gives you the chance to meet some of Pooh's friends like Eeyore, Piglet, and Rabbit.
2. Monsters, Inc. Ride & Go Seek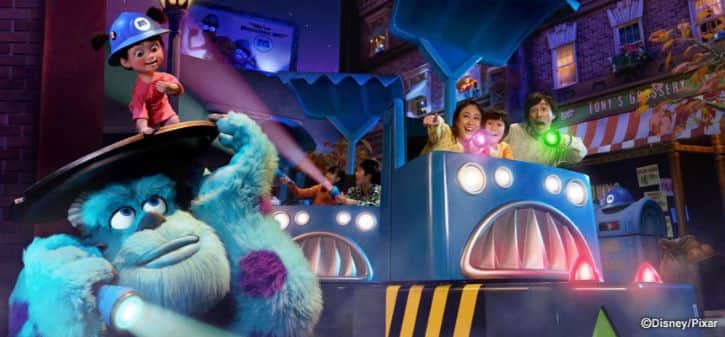 Monsters, Inc. Ride & Go Seek is a beautiful ride that brings into play your favourite childhood movie. Get ready with your flashlight, take a ride, and seek those creepy yet adorable monsters hiding around the corner. All the sound and light effects make this 4-minute attraction a popular treat to everyone.
3. "it's a small world"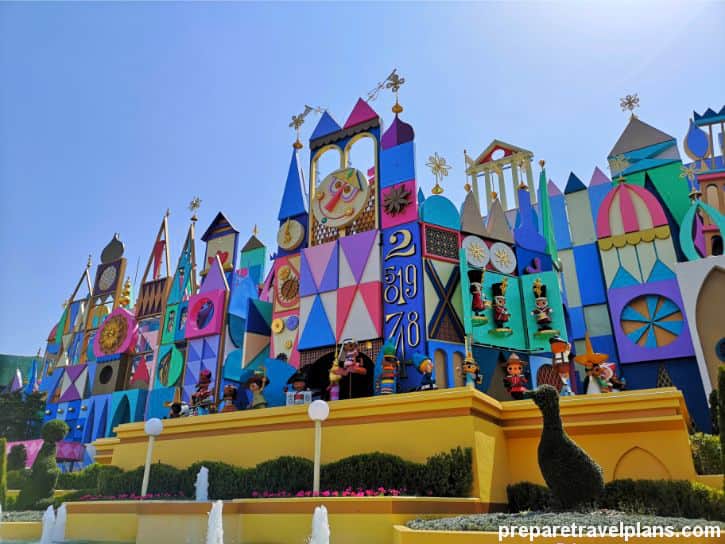 "it's a small world" is a colourful avenue bursting with cute child-like statues from all over the world. See how these miniature children in their traditional costumes dance, fly, and spin around the vibrant place. Sing along with its theme song and let the colours and sounds magically consume your 10 minutes inside the place.
4. Buzz Lightyear's Astro Blasters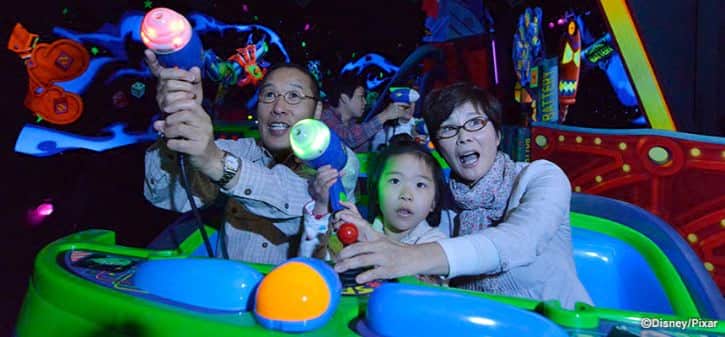 Spend your 4 minutes inside this dark, indoor ride and you'll get out fully entertained by Buzz Lightyear. Using your laser shooter, take your aim and shoot directly at the bad robots of Zurg. Buzz Lightyear's Astro Blasters is a perfect way to reminisce your childhood classic film but in a more exciting way.
5. Haunted Mansion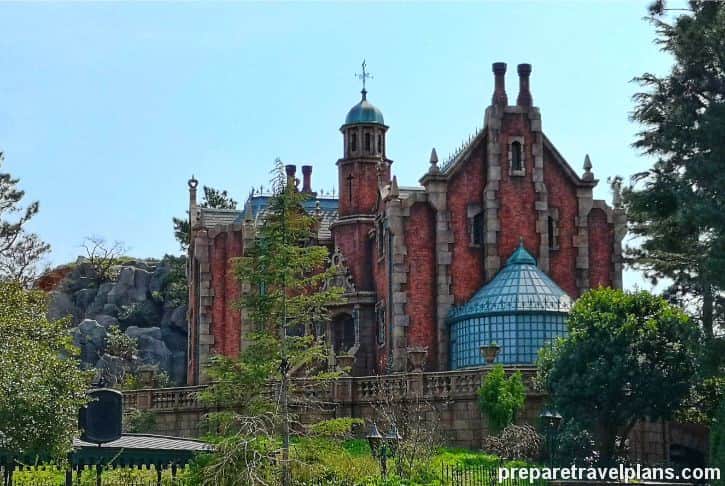 Head to Fantasyland and you'll see a creepy castle that is set to keep your hearts racing. Haunted Mansion is the best spot if you want to utilize your 15 minutes in a scary yet memorable way. This slow, eerie ride is a top-rated, gothic attraction that is known for its striking architectural design and impressive animation.
DisneySea
---
1. Toy Story Mania!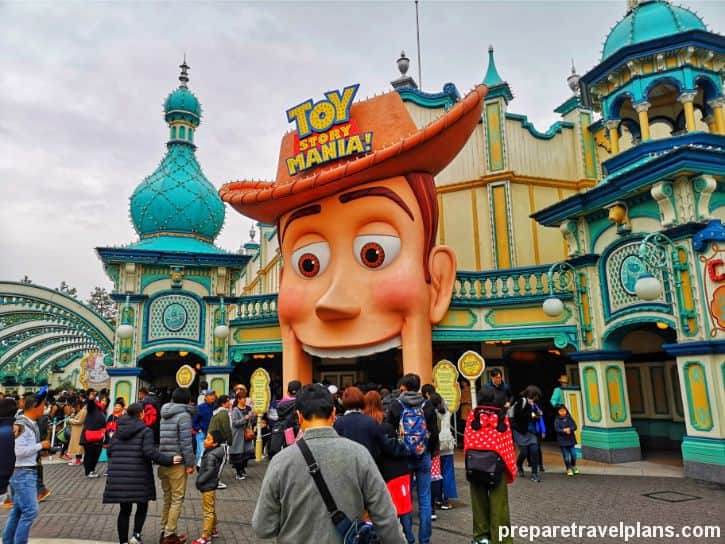 In DisneySea, Toy Story Mania! is definitely the most in-demand non-thrill ride that takes about 5 minutes of your time. It's an entertaining 3D experience that lets you shoots colourful targets. Suitable for all ages, make sure to visit this amazing Toy Story game!
2. 20,000 Leagues Under the Sea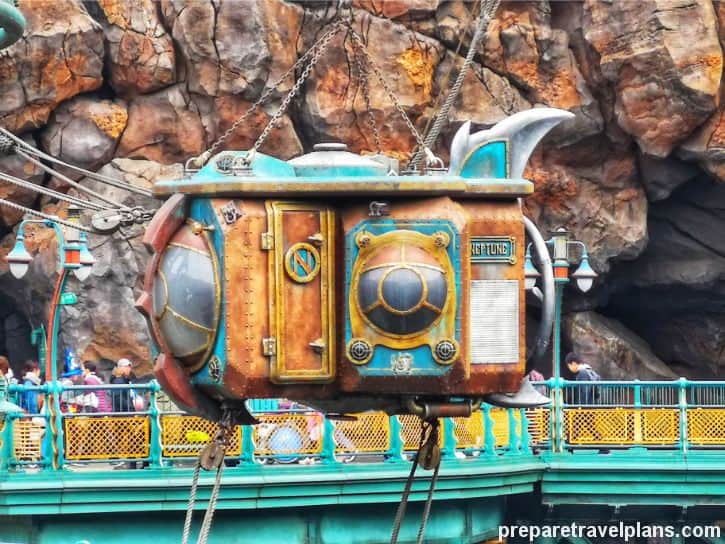 For those wanting a remarkable underwater expedition, allocate 5 minutes of your time and visit 20,000 Leagues Under the Sea. Dive deep in a realistic submarine voyage that will transport you to the deepest ocean. And here, you'll get a glimpse of the lost city of Atlantis.
3. Sindbad's Storybook Voyage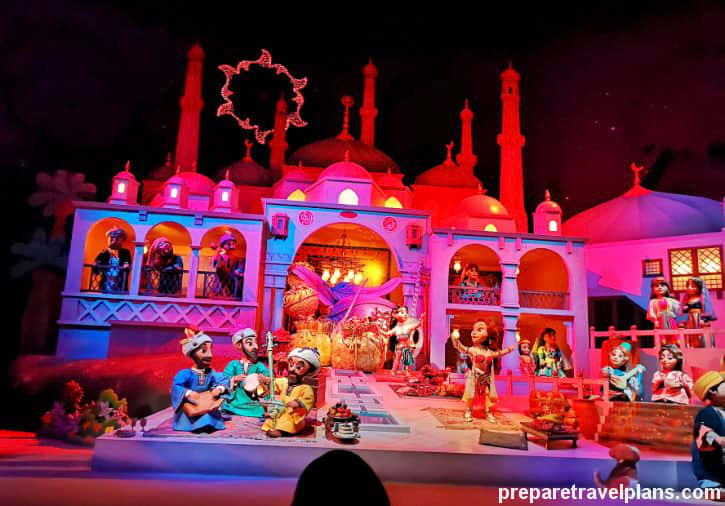 Sindbad's Storybook Voyage is a 10-minute journey that follows the quest of Sindbad, together with his loyal pet tiger, Chandu. From his village to the land of the apes, to the city of sultans, all seven voyages are worth-seeing. Resonate the popular song, 'Compass of your heart' and enjoy the ride!
4. Fortress Explorations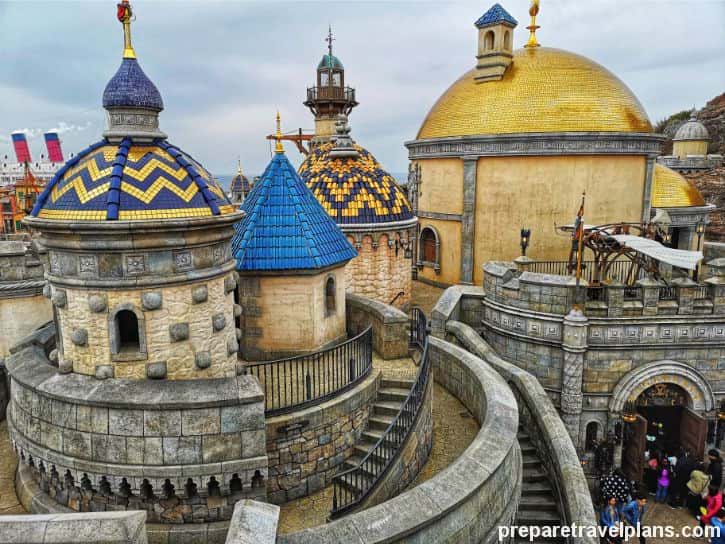 Discover a magical kingdom inside the theme park grounds. Fortress Exploration is like a whole new city set within DisneySea. And this area, you will see outstanding castles filled with incredible exhibitions and activities. All these will surely ignite your love for science and history!
5. Nemo & Friends SeaRider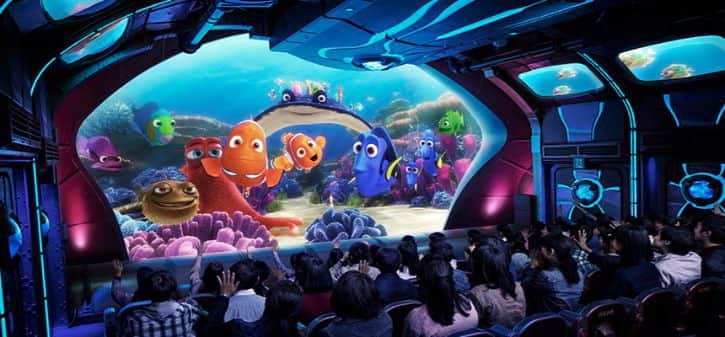 Make the most out of your 5 minutes through an underwater adventure. Nemo & Friends SeaRider is an interactive attraction where guests are virtually transformed into smaller versions. Using a shrinking element, go on a water journey together with Nemo, Dory, Marlin, and other jolly sea creatures!
Winner:

Draw
Both Tokyo Disneyland and DisneySea are perfect for a laid-back adventure with a hint of fun and excitement. So, whatever you choose, these two give you the same satisfaction.
3. Attractions for Younger Kids
---
Disneyland
---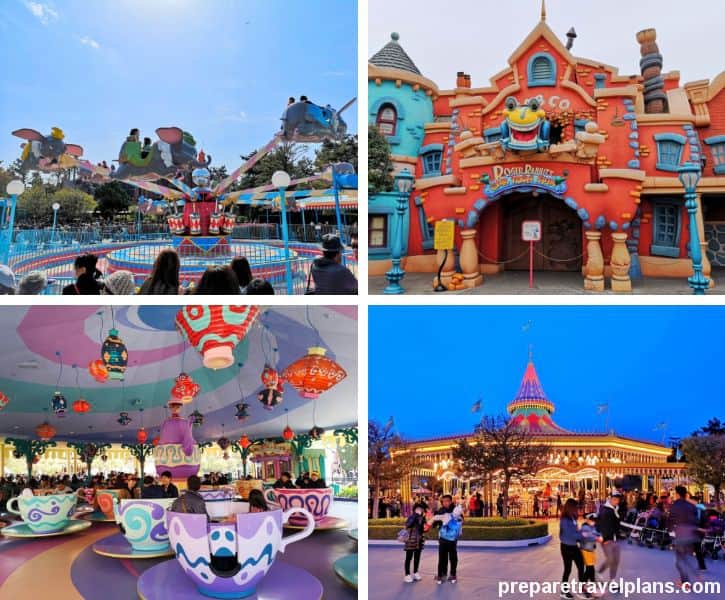 For kids or even those with childlike hearts, Disneyland has something all prepped for you. Wander around the park and enjoy each attraction lined up in Fantasyland and Toontown.
There's Dumbo The Flying Elephant, Roger Rabbit's Car Toon Spin, and Alice's Tea Party. These three attractions provide both excitement and fun needed by kids. Castle Carrousel is the mildest among all other rides on the array.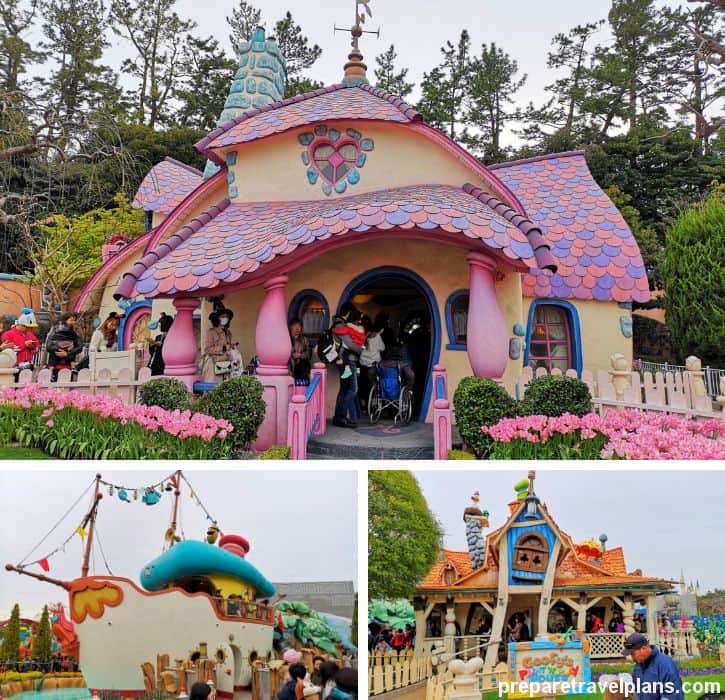 Also, in the list are Donald's Boat and Goofy's Paint 'n' Play House. If you want to see and experience how your favourite Disney mouse lives, go visit Minnie's House in Toontown. Get to try living inside a small yet adorable house complete with a kitchen, living room, and bedroom.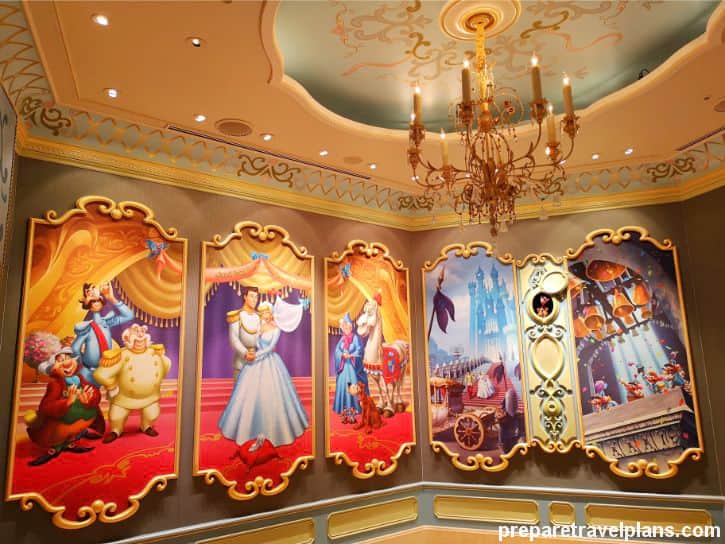 Cinderella's Fairy Tale Hall is another beautiful attraction filled with majestic artworks and paintings. This is ideal to make your Disney dream come true.
DisneySea
---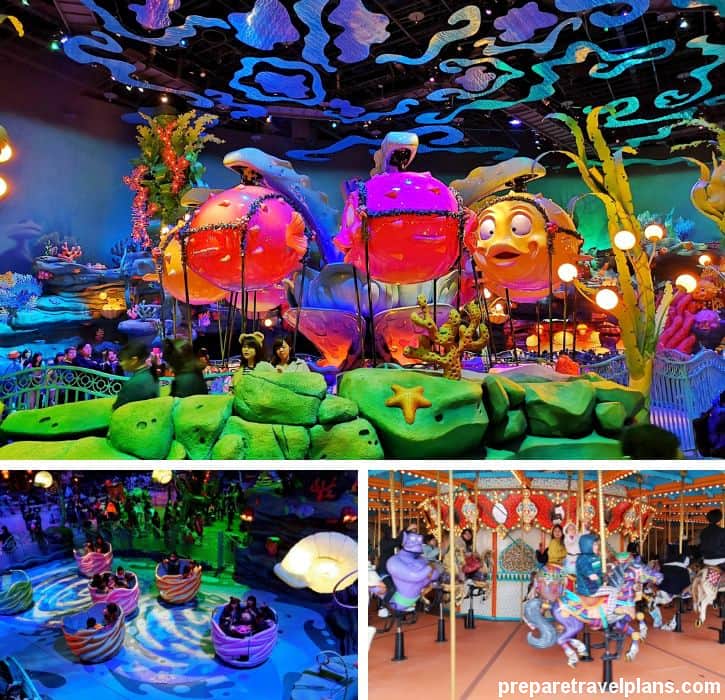 On the other hand, DisneySea offers a range of kid-friendly attractions. Caravan Carousel is a two-storey merry-go-round with all your much-loved Aladdin characters. Blowfish Balloon Race, Whirlpool, and Ariel's Playground are charming spots within Triton's Kingdom.
Winner:

Tokyo Disneyland
For this round, Tokyo Disneyland is the champ because it has more kid's attractions compared to DisneySea. From Donald's Boat to Minnie's House and a lot more, Disneyland is definitely a go-to place for families with kids.
4. Shows
---
Disneyland
---
Let's Party Gras!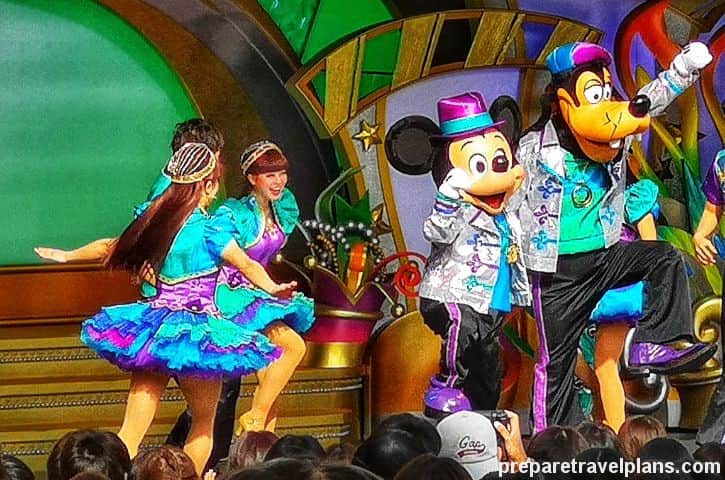 It's time to party at Let's Party Gras! This 25-minute colourful show is definitely one of the most marvelous attractions in Disneyland.
It gathers all Disney characters into one spectacular performance. The show mimics the well-known Mardi Gras from New Orleans, so you can expect for a vibrant outdoor performance.
Get entertained by Donald Duck and Jose Carioca as they unleash their amazing talents. Two of your much-loved mice—Mickey and Minnie—are also given quality stage time to keep everyone amused.
Chip and Dale take the centre stage too, showing their great personal skills to the audience. And of course, Goofy is never amiss as he puts his funny antics on display.
All Disney friends participating Let's Party Gras are totally irresistible! So, if you want to have a fun and unforgettable time, this show should be part of your list. As the top-rated show in Disneyland, make sure to be here earlier.
DisneySea
---
Big Band Beat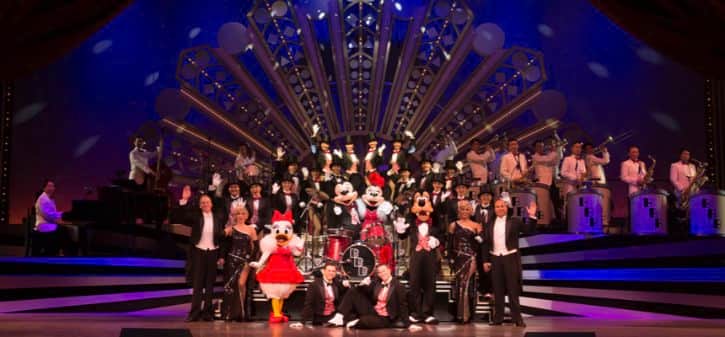 For those who love theatrical performances, then Big Bad Beat is hard to beat. It's the best show in DisneySea that lasts up to 30 minutes.
Packed with incredible musicians and dancers, it's not hard to fall in love with the entire presentation. Watch how all these talented artists keep everyone on the edge of their seats through their impressive performances.
The main star of this live stage spectacle is no doubt Mickey Mouse, who showcases his incredible drumming skills. Not only that, Mickey Mouse also displays his tap-dancing talent that keeps the crowd more amused.
Also in attendance are some Disney friends like Minnie Mouse and Goofy, who are both legit entertainers!
Winner:

Draw
Both Tokyo Disneyland and DisneySea have their own incredible shows that are worth-seeing. These two theme parks deserve a standing ovation that will surely satisfy your quest for impressive theatre acts.
5. Parades
---
Disneyland
---
1. Dreaming Up!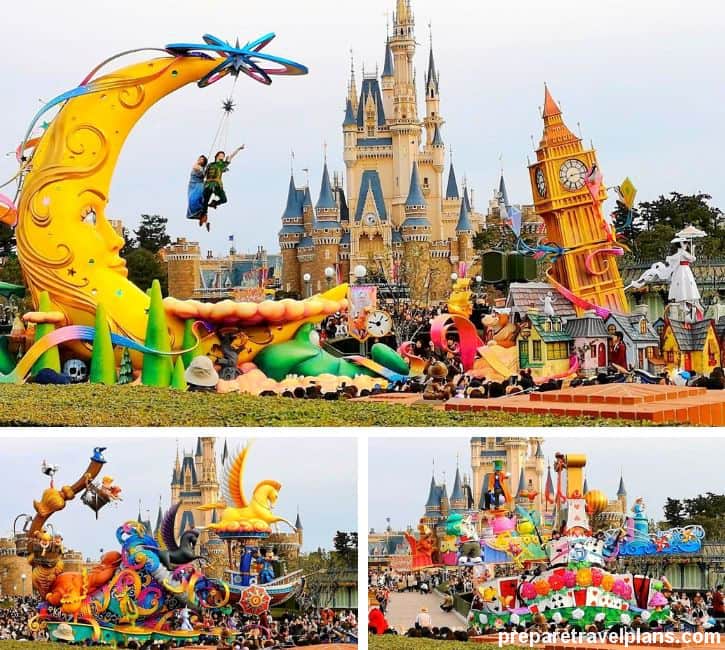 Dreaming Up! is a daytime parade that transforms your Disney dreams into reality. This lively, colourful celebration brings the entire family for a memorable 45 minute of their lives. The fun-filled procession is loaded with all Disney characters from your childhood.
Say hi to the float carrying Mickey Mouse, Pluto, and friends. Some casts from famous Disney movies are also present like Pinocchio, Gepetto, Alice, Mad Hatter, and White Rabbit.
Get bewitched by some popular Disney princesses such as Cinderella, Snow White, Rapunzel, and Aurora. All these beautiful ladies wear lovely, illuminated dresses that steal the show.
In addition, Winnie the Pooh, Donald Duck, Daisy Duck, and Baymax let loose their cuteness to enchant the audience.
2. Tokyo Disneyland Electrical Parade Dreamlights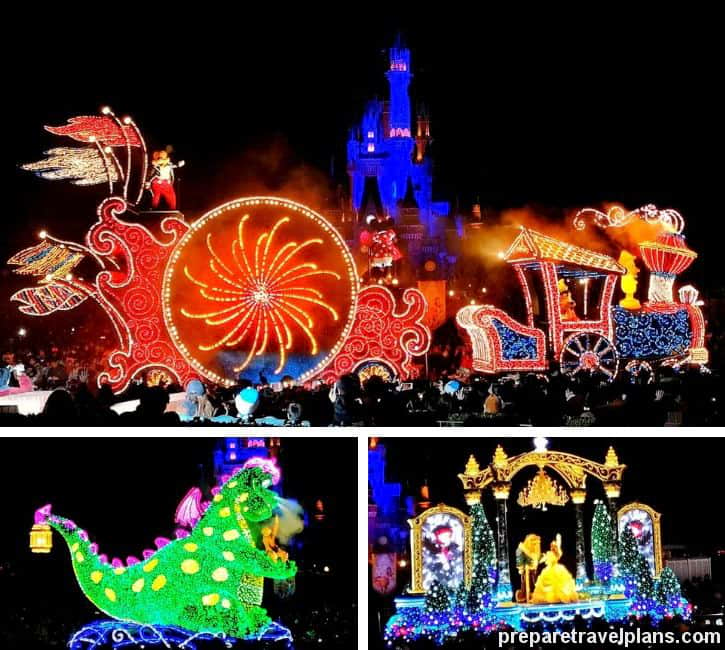 Cap off your Disneyland escapade with Tokyo Disneyland Electrical Parade Dreamlights. This is the best substitute in case you haven't watched Dreaming Up! But of course, you can watch both!
This night parade is such a spectacular sight to see that lures you up until the last float! It's like 45 minutes is not enough for the entire parade of vibrant floats and characters.
All sorts of illuminated wonders are here, from the magical Blue Fairy to the Knights of Light. Disney animals like Mickey Mouse, Goofy, Cheshire cat, Pete's Dragon, Chip, and Dale light up the night too. Don't miss out this amazing parade when you in Tokyo Disneyland!
DisneySea
---
Fantasmic!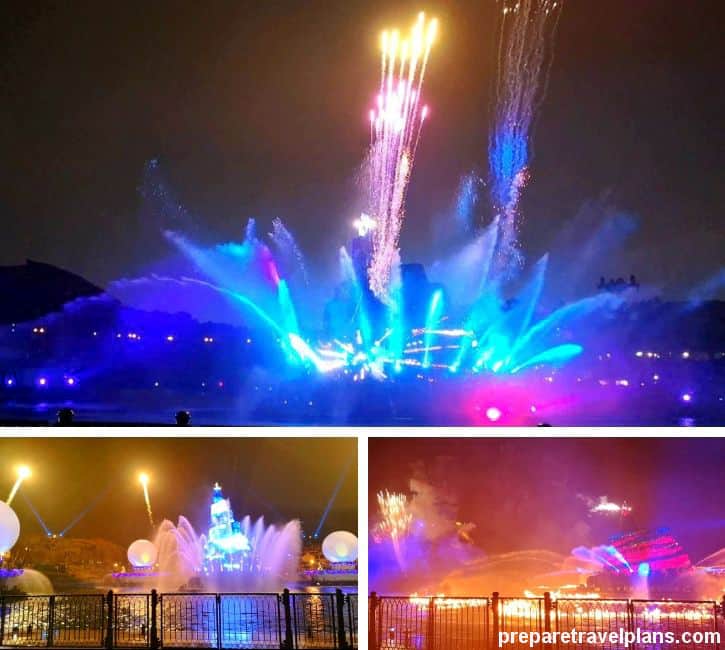 Fantasmic is more than just a remarkable water parade. It tells a story that revolves around Mickey Mouse and his dream of battling the Disney villains. Follow the remarkable tale of good and bad and see how Mickey Mouse gains victory over a dragon.
Aside from the story, the scenic pyrotechnics and effects are worth the mention too. It makes the entire performance more striking. And, after the amazing water exhibition, Disney characters from classic Disney movies pop by to keep everyone entertained. Don't miss Aladdin, Beauty and the Beast, Pocahontas, Sleeping Beauty, and more!
All in all, the show, together with the parade, lasts up to 20 minutes.
Winner:

Tokyo Disneyland
With two astonishing parades day and night, Tokyo Disneyland definitely holds the torch for this round. Dreaming Up! is a perfect day booster while Tokyo Disneyland Electrical Parade Dreamlights is the best night-time treat.
Both Disneyland parades are longer too, having 45 minutes each, compared to Tokyo DisneySea with just 20 minutes. And since Disneyland offers two parades, you can choose one or both!
6. Disney Characters
---
Disneyland
---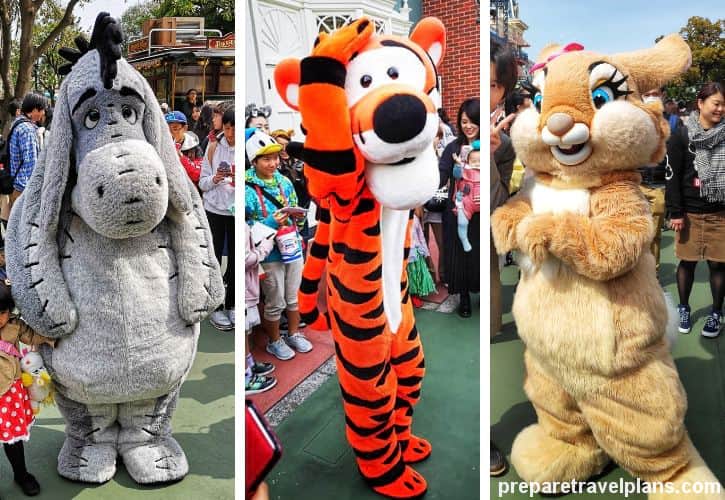 Want to meet some life-like Disney characters? Disneyland makes your wishes come true. Meet Mickey Mouse and Minnie Mouse all dressed up to entertain the crowd. These two are unmatched when it comes to lightening up the mood.
Tigger and his contagious energy also make everything more entertaining. He's definitely the energizer you need to keep you awake all throughout the day.
And Eeyore, the once-gloomy-now-friendly character is also on the run to greet you! Don't let his sad eyes intimidate you; he's a total sweetheart that gives every visitor a welcoming hug.
DisneySea
---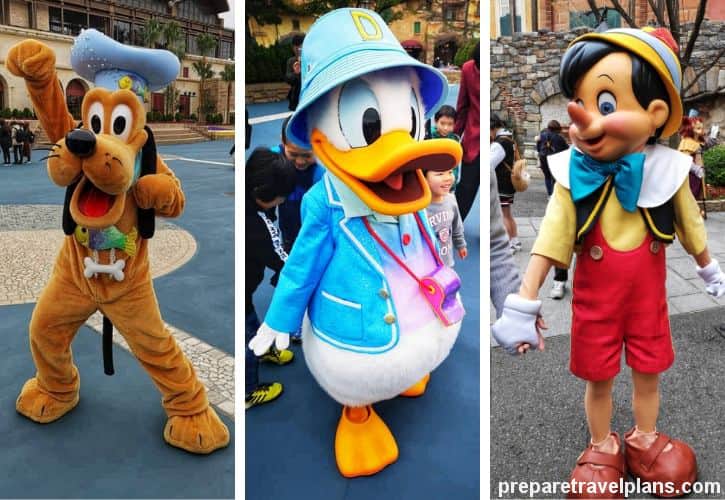 Walking around DisneySea like normal people are all your adored Disney friends. Let's start with Donald Duck, whose bright personality shines amidst the jam-packed crowd. Mickey Mouse and Minnie Mouse never miss the fun as they stroll around the park, keeping everyone in high spirits.
Also, to keep you company are Pinocchio, Geppetto, Pluto, John Worthington Foulfellow, and Jiminy Cricket. These adorable characters are quite hard to ignore because they are extremely friendly. Jafar and Genie from Aladdin are willing to engage in a friendly chitchat too.
Winner:

Tokyo DisneySea
With an amazing number of Disney characters wandering around the theme park, no wonder Tokyo DisneySea takes this category by storm. Plus, these charming mascots are more attractive than those in Tokyo Disneyland, and probably more friendly!
Thus, if you want to create a full album with all Disney friends, you can fulfil your dreams at Tokyo DisneySea.
7. Atmosphere
---
Disneyland
---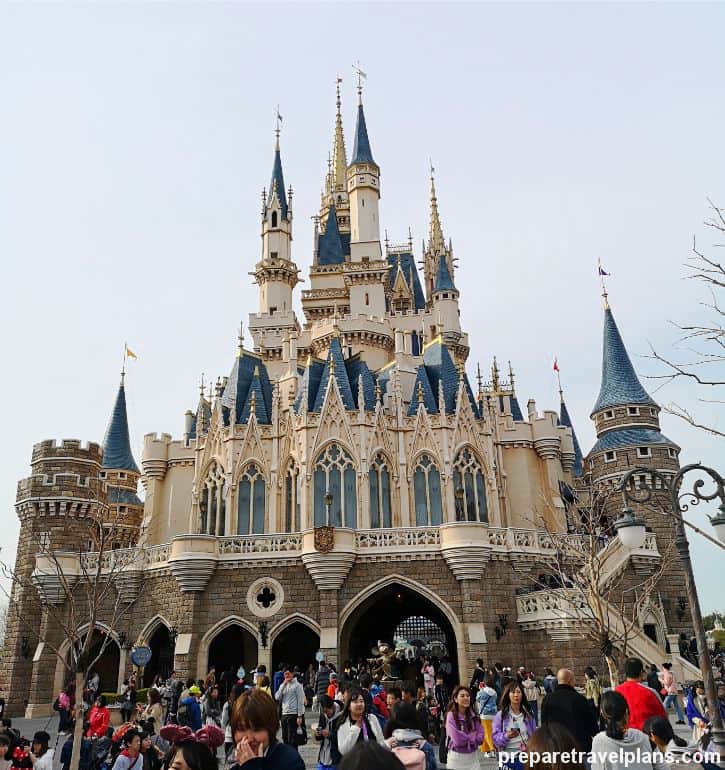 All the towering, beautiful castles give you that nostalgic childhood memory of you watching your favourite Disney movie. Tokyo Disneyland is the place to be for those who want to transform their Disney memories into reality.
All the zones in Disneyland make up the charming Disney vibes that you can't find elsewhere. Disneyland is simply a force to reckon with when it comes to popularity. And the atmosphere here is perfect for a relaxing family bonding.
DisneySea
---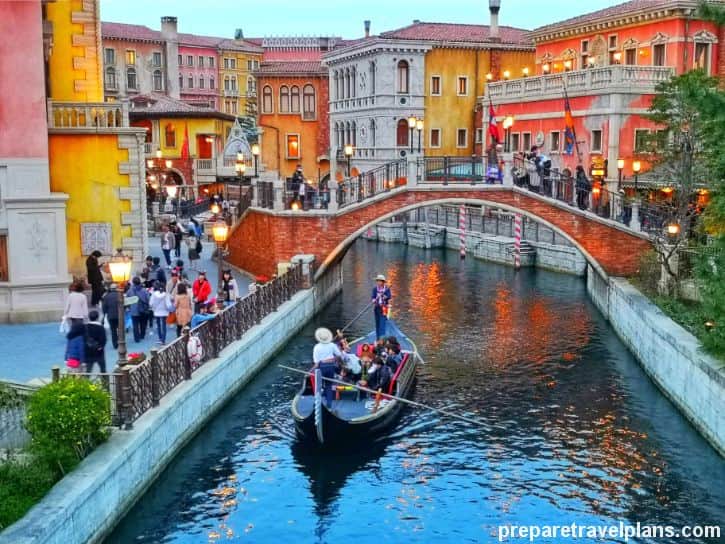 For those in need of something unique without discarding that famous Disney atmosphere, then DisneySea is the answer. It is the best destination if you want to enjoy different Disney rides and attractions in a more distinct setting.
Not only that―all zones here are suitable for Instagram shots. The colourful architecture and scenic views make up to the stirring landscape of DisneySea. So, for nonstop photo sessions day and night, DisneySea is the perfect pick.
Winner:

Tokyo DisneySea
Apparently, it's with no doubt that Tokyo DisneySea is the best when it comes to the atmosphere compared to Tokyo Disneyland. It's because of its amazing combo that brings both Disney vibes and incredible landscape into one place. In simpler terms, DisneySea also transforms your childhood dreams but in a more magical and picturesque way.
8. How Long Do You Need to Spend at the Theme Park?
---
Disneyland
---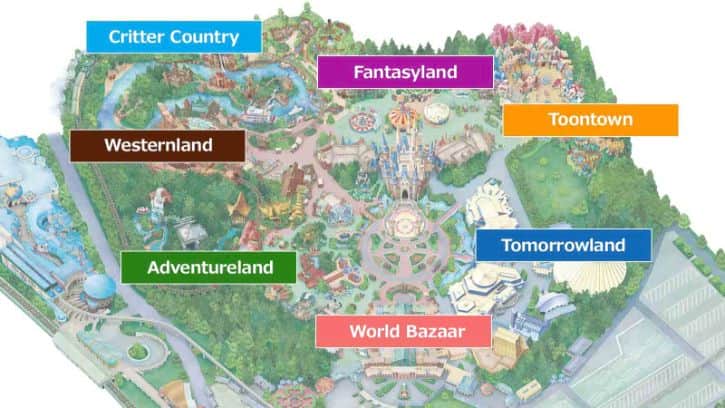 Tokyo Disneyland has seven zones:
Critter Country
Fantasyland
Toontown
Westernland
Adventureland
World Bazaar
Tomorrowland
All their zones are truly eye-catching. Fantasyland gathers the best casual attractions like Pooh's Hunny Hunt, Cinderella's Fairy Tale Hall, and it's a small world. And for some exciting adventures, direct your way to Adventureland and try Jungle Cruise: Wildlife Expeditions and Western River Railroad.
DisneySea
---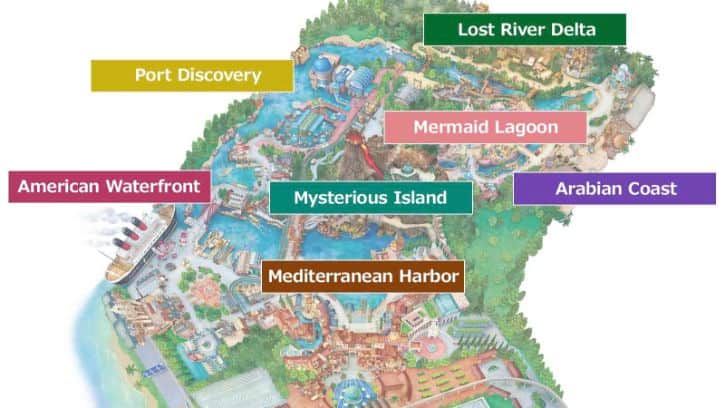 In comparison, Tokyo DisneySea offers seven different zones:
Port Discovery
Lost River Delta
Mermaid Lagoon
American Waterfront
Mysterious Island
Arabian Coast
Mediterranean Harbor
Each of these zones has its own amazing spots that are worth the visit. For instance, popular shows like Big Band Beat and Hello, New York! are held in American Waterfront. Other than this, for some non-thrill rides, head to Arabian Coast and enjoy The Magic Lamp Theater, Caravan Carousel, and Jasmine's Flying Carpets.
Winner:

Draw
All zones offered by Tokyo Disneyland and DisneySea are simply irresistible! Hence, for this stage, both are winners. These two have thrill rides and chill attractions for everyone. Plus, the zones for both Disneyland and DisneySea have their own highlights.
So, make sure to allocate one, full day in each theme park if you want to have a memorable Tokyo trip.
9. Pricing
---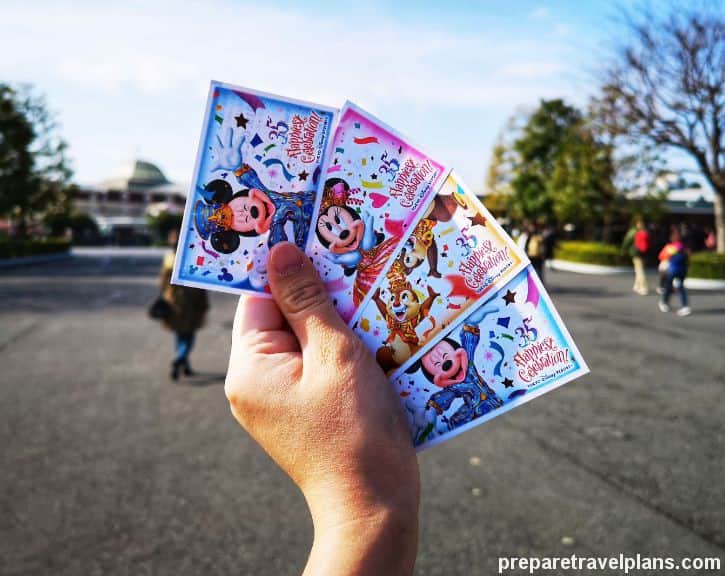 Winner:

Draw
Tokyo Disneyland and DisneySea are priced the same. It's just a matter of choosing the best theme park according to your needs.
Why you need to buy Tokyo Disneyland and DisneySea tickets online?
Ultimate comfort. Say hi to longer adventure time and say goodbye to long queues! Online tickets are perfect during peak seasons and school holidays, where the crowd is jam-packed and the lines are extended.
Convenient access. No need to line up and wait for a couple of minutes for your ticket. Just scan your e-ticket directly at the entry gate. Easy-peasy, right?
More photo session with Disney characters. Spend more time together with the adorable characters stationed at the entrance. Strike some poses before getting on with the real adventure that lies ahead!
This is your chance to have the most comfortable theme park adventure in Tokyo.
Try to check the links below and book your online tickets ahead of time.
My Final Thoughts of Tokyo Disneyland vs DisneySea
When exploring Tokyo, it's a must to visit either DisneySea or Disneyland―or both. These two incredible theme parks are suitable for families and friends looking for a fun-filled Tokyo trip.
For a quick recap, here's a concise comparison of the popular theme parks.
For those who want to bring their childhood memories into life, then Tokyo Disneyland is the best choice. It is a great family-friendly destination, offering a wide range of relaxing rides and spectacular parades. So, if you are bringing your little ones, Disneyland is advisable.
On the other hand, Tokyo DisneySea is undeniably the ideal choice for travellers who want a rather unique Disney experience. It's suitable for both for thrill and non-thrill seekers. Plus, you'll get a lot of picture-perfect spots and Instagram-worthy backgrounds in this park.
Still, these magical destinations have their own top-rated shows and world-class attractions. So, whether you choose Tokyo DisneySea or Disneyland, these two can give you the satisfaction that you need. And, if you have extra time, it's best to visit both theme parks for a much more unforgettable Tokyo escapade.
But if you only have to choose one, don't worry because I have prepared a detailed guide for each theme park.
Check out the links below for a comprehensive coverage and other helpful tips for both Disneyland and DisneySea.
I deeply appreciate your time in reading my review of Tokyo Disneyland and DisneySea and I hope this will help you pick the best theme park accordingly. Kindly bookmark this page in case you need it for future use.
And, don't forget to share it to your travel buddy and spread it to different social media platforms! Help other travellers by sharing it to Facebook, Twitter, Pinterest, and the like.
I hope you'll have the best time of your life in Tokyo! 🙂
Discover Other Famous Attractions in Tokyo