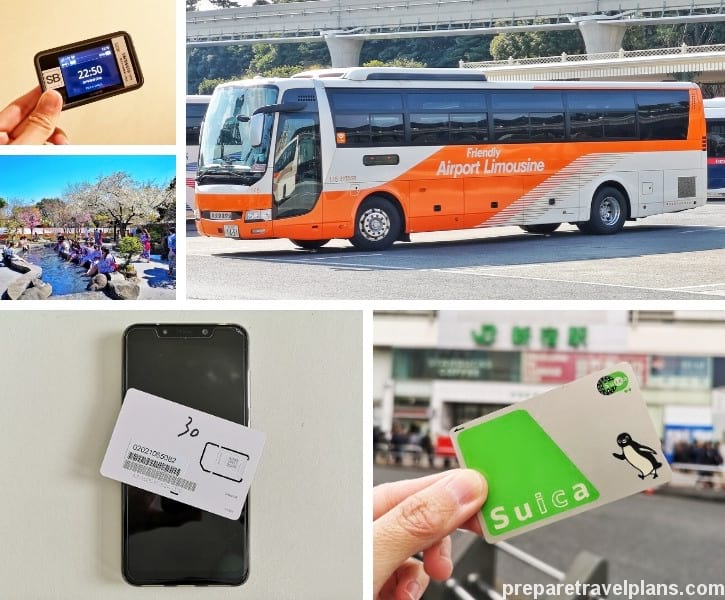 Do you want to enjoy a stress-free, affordable holiday in Tokyo?
Let me share with you all my personal experiences, along with some important tips to make your trip to Tokyo less stressful as well as save money and time.
With the help of the insights and advice below, it will be easy when you visit Tokyo.
Let's check out the important lists right now! (Hint: There are 5 important things you can prepare in advance!) 🙂
1. Tokyo Attraction Tickets – Book your attraction tickets online!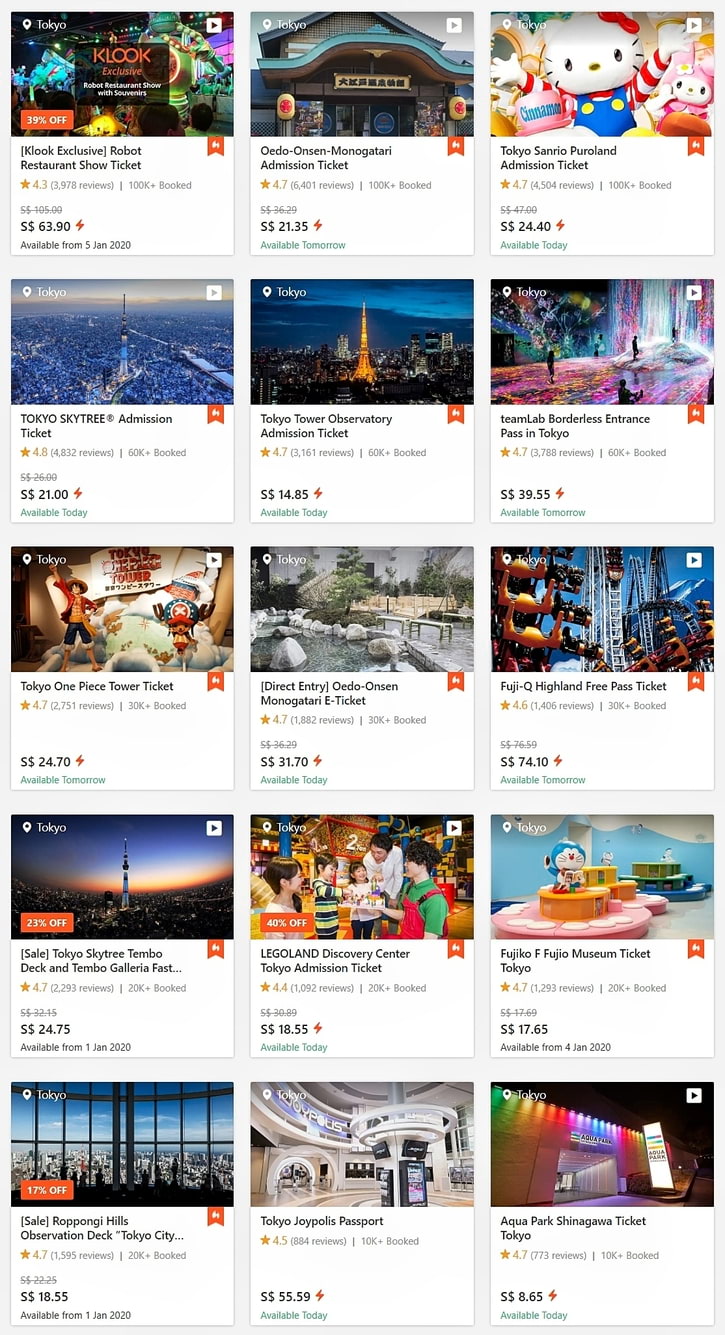 Do you want to save money while exploring all the top-rated attractions in Tokyo?
It's very simple, just get your attraction tickets via online booking.
Book your tickets online is highly recommended because it offers 2 hidden advantages. Do you want to know these hidden advantages?
First is the convenience. Having online tickets means you don't have to spend time lining up at the ticketing counter. Hence, you'll skip the long queue and save more time, especially on more popular attractions with bigger crowd. Since you won't have to line up, you can spend more time on the attractions and less time in queues.
Second is the affordability. Online tickets are much cheaper compared to tickets purchased on-site. With a cheaper rate, you can spend your money on other important stuff like food and souvenirs. The great thing is Tokyo attraction tickets can be booked online by local and even foreign travellers.
During my trip to Tokyo, I purchased tickets online for the top-rated Tokyo attractions. This really made my trip to the city more convenient and cheaper.
So, if you want to experience the same, you can check the latest ticket prices for online booking through the link below.
2. Suica Card – Go around Tokyo city conveniently with this all-in-one transport card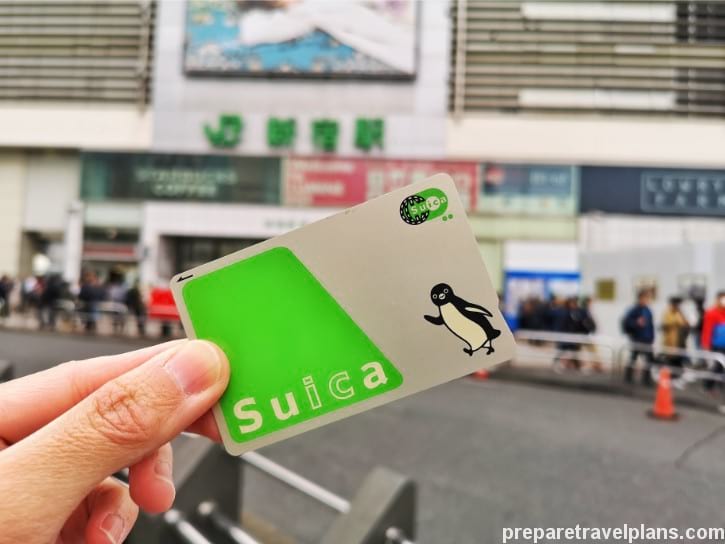 With the help of the Suica card, you can go around the city comfortably. This reloadable travel card can be used to pay when taking JR Train, Subway, Metro, Monorail, bus and taxi.
Oftentimes, this travel essential is called as a smart travel card. However, its actual name is Suica card.
I personally used this transport card during my travel to Tokyo. And, I found this smart travel card very useful. Because of its advantages, I want to share this helpful travel item so you'll have a convenient trip to Tokyo.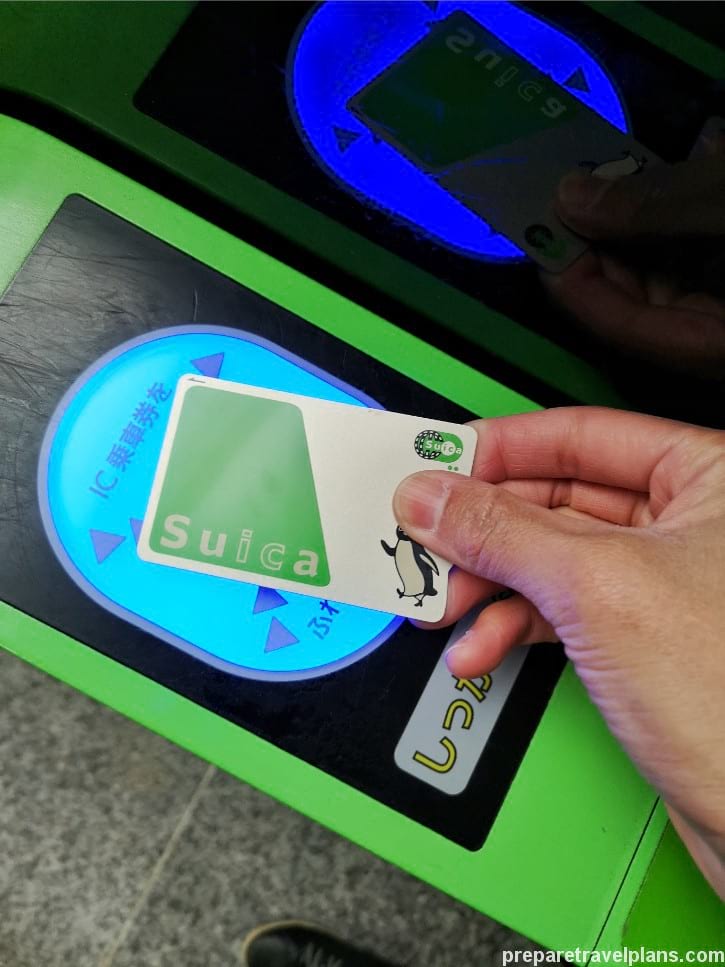 Using this all-in-one transport card means that you don't have to line up to buy individual train tickets at the ticket vending machine. You just tap this smart travel card at the gate and hop aboard the train.
Since you won't have to deal with long queues at the ticket vending machine, you will have more time on the attractions.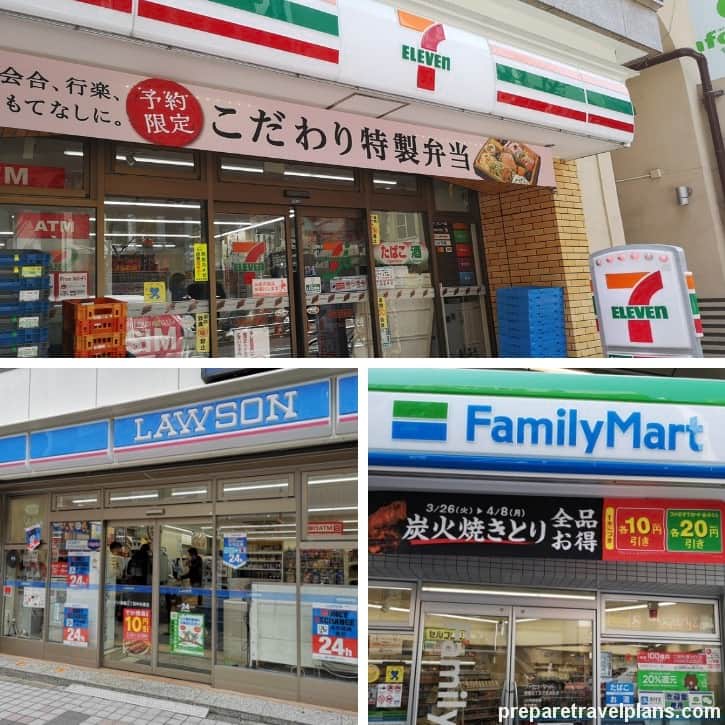 Moreover, you can use this smart travel card to pay your purchases in popular convenience stores in the city. These include 7-Eleven, FamilyMart, and Lawson stores.
So, when buying items from one of these convenience stores, you just tap your card on the card reader. Oftentimes, the card reader is located near the cashier counter.
To top it all, this smart travel card can be used to pay at certain restaurants! What an amazing travel item, right?
And one of the best things about the Suica card is that you can easily book it online. Then, you just simply pick it up either at Haneda Airport or Narita Airport. Surely, this transport card will save you a lot of time when travelling around Tokyo.
Just check out the link below you can know the latest price of Suica card as well as the actual pick-up areas at Haneda Airport and Narita Airport.
And if you want to know more about the valuable Suica card, you can check out my comprehensive blog below.
3. Japan SIM Card or Pocket Wi-Fi – Enjoy fast internet access with these two travel items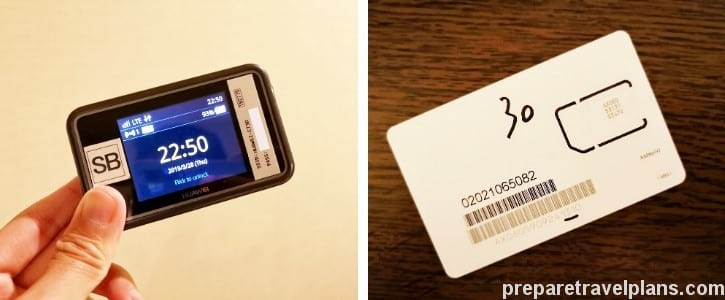 Travelling around Tokyo has been made easier with the free Wi-Fi connection. Unfortunately, the connection can be very slow because there are a lot of people using it.
Therefore, it's advisable to get a Japan SIM Card or a Pocket Wi-Fi if you want to stay connected. These 2 travel essentials will surely give you a fast and reliable internet connection during your Tokyo holiday.
Whatever option you choose, both Japan SIM Card and Pocket Wi-Fi lets you access the internet smoothly.
From there, you can effortlessly search for different train routes and visit the attractions with ease. Just use Google Maps to know the location of the places.
Japan SIM Card and Pocket Wi-Fi are available for online booking. And, you have the option to pick it up at Narita or Haneda Airport.
So, once you receive the item, you can immediately connect online and give updates to your loved ones at home.
See the latest prices for Japan SIM Card and Pocket Wi-Fi through the link below. This include where to get the Japan SIM Card and Pocket Wi-Fi when you reach the airport.
During my Tokyo visit, I purchased a Japan SIM card and also rented a Pocket Wi-Fi online.
The main reason why I booked both is that I want to give a comparison between these travel items.
So, if you're not sure what to pick, don't worry at all because I have made everything easier for you!
I have created a specific blog about Japan SIM Card and Pocket Wi-Fi. From there, I have shared my personal experiences about these travel essentials, together with its own advantages and disadvantages.
With this blog, you will have a clearer picture of these two important travel items―from its similarities to its differences. As a result, you can choose wisely and save money. Just read my advice on Japan SIM Card or Pocket WiFi review.
4. Limousine Bus – Experience a stress-free transfer between the airport and Tokyo city centre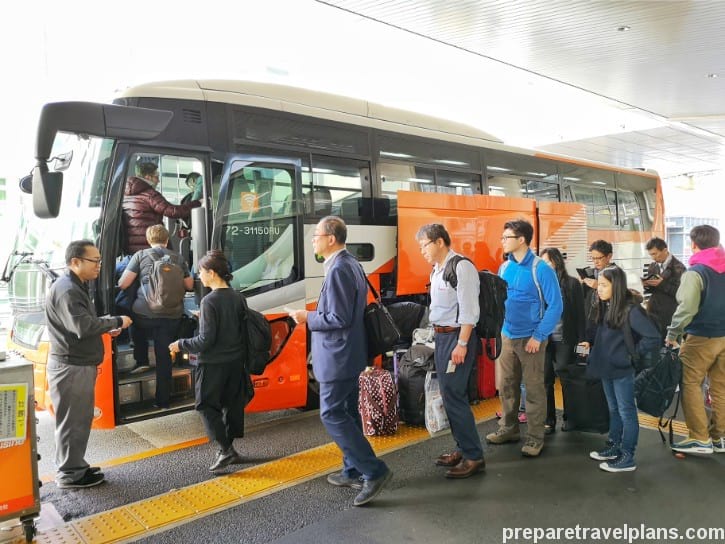 Say goodbye to multiple train transfers and say hello to direct city transfer! Transfer from Haneda/Narita Airport to Tokyo in comfort with a limousine bus.
This direct airport bus transfer is considered the easiest and most convenient way to reach Tokyo. Hence, it's highly suitable for first-time travellers who are not familiar with the train routes.
The limousine bus transfer is not just restricted to one location. It has several pick-up and drop-off parts in Tokyo, which include the following areas:
Narita Airport
Haneda Airport
Shinjuku
Shibuya
Asakusa
Ginza
Odaiba
Roppongi
Tokyo Station
Odaiba
Tokyo Disneyland and DisneySea
Choose from the list of pick-up and drop-off areas above and the bus will take you to your destination conveniently.
Undeniably, the limousine bus is the best way to have a less stressful route going to Tokyo from the airport.
There's no need to drag your big and heavy luggage together with bags from one train station to another. With the limousine bus, you just ride and take a good rest while on-board. And of course, your luggage will be securely stored in a safe place inside the bus.
And if you have any inquiries, you can ask for assistance from the friendly bus staff who can speak English.
All in all, you just step inside the bus, relax, and wait for your destination.
For detailed information about the latest bus ticket price of the bus limousine, click the link below.
5. Private Airport Transfers – Travel smoothly at any time of the day between Narita/Haneda Airport and Tokyo city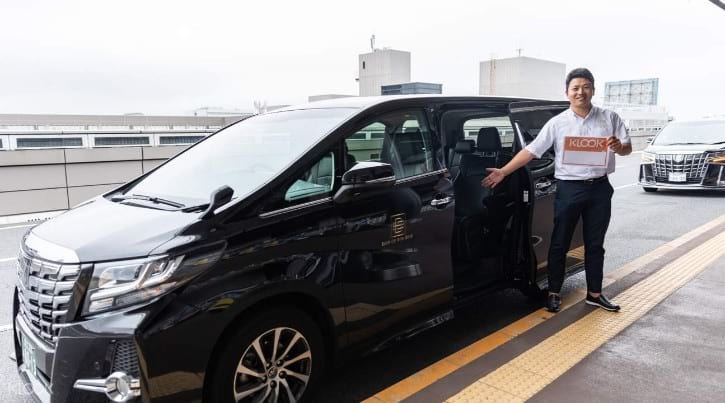 | Transport Services | Latest Prices |
| --- | --- |
| Private Narita Airport Transfer | Check Price |
| Private Haneda Airport Transfer | Check Price |
If you want a more exclusive trip between Narita/Haneda airport and Tokyo, you can have the private airport transfer.
Enjoy a 24-hour airport transfer service from the airport to the city centre. Therefore, it won't matter if you arrive at the airport very late at night or early in the morning.
A private vehicle will provide a door to door service to take you directly to your hotel. This means no more stressful train transfers and bringing of heavy luggage during your trip. And surprisingly, it also provides direct transfer service between the Narita/Haneda Airport and Disneyland.
With the private airport transfer, you can comfortably relax during the entire trip because of the spacious and comfy seats. And, your luggage will be placed in a safe place inside the vehicle.
So, if you're looking for a super convenient and smooth airport transfer, this is a great option! This one is suitable for those travelling with kids and senior citizens as well as those with lots of luggage.
And to confirm your booking, the operator will personally call or contact via WhatsApp a day before your scheduled trip.
For the updated rates and feedback of the previous travellers, refer to the links below.
Conclusion
I hope that my sharing tips in here can help you easy to prepare your own Tokyo trip.
In case you need this blog in the future, you can simply bookmark my page now for your easy reference.
Or, you can share this to your travel buddy via social media apps like Facebook, Twitter, and Pinterest, along with well-known email and messenger like Gmail and WhatsApp.
Wishing you have an enjoyable and fun holiday in Tokyo. 🙂
Photo Credit:
Photo by Klook
You Might Interested to Know