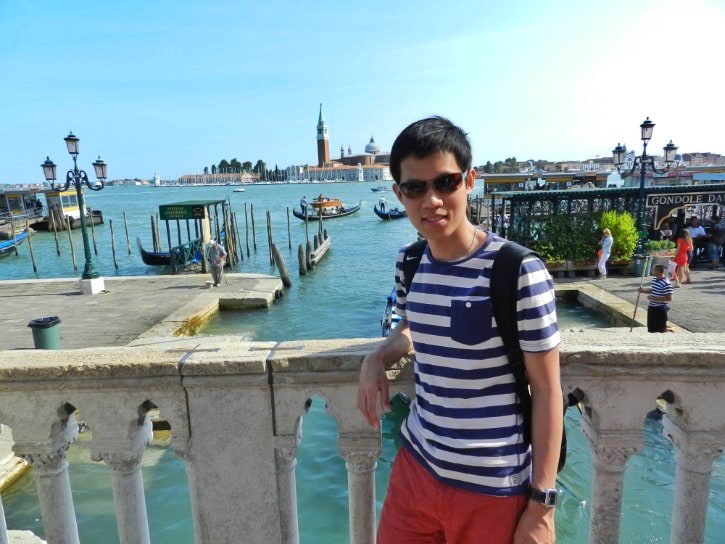 Hi everyone, my name is Josh. I'm the founder of preparetravelplans.com. Thank you for stopping by the travel blog.
This is where I wanted to share my travel experience, travel tips, important and useful travel information with YOU from the places I went before.
I often to go to vocation with my loved ones and my brother and his wife. We are twin and often go to holiday together. So, I'm the person who will plan for the whole trip.
We prefer going to vocation by ourselves without joining travel agency. This can give us full flexibility and go to the places that we loved to visit without rushing.
Furthermore, we can fully immerse to the popular places rather than just hit and go.
So, I always prepare an itinerary, check the way of getting to tourist spots, find the best places to eat and shop, look for the best places to stay, book discount entrance tickets in advance and also calculate all the relevant expenses that we needed to speed before starting our vocation.
I highly recommended you to come out an itinerary and also get to know how to reach the destinations that you wish to visit. This can help to save your energy and time for finding.
Most importantly, you won't miss the places that you really wish to go if you have done a proper planning your route ahead.
When you plan to go for a trip abroad, your mind will come out a lot of questions on
What things to do in the places that we wish to visit ?
Where can buy tickets to any theme parks, zoo, and others with cheaper price and skip the queue time?
How to get to the place that we most wanted to visit ?
Where are the best places to eat and taste the foods ?
Where are the best places to stay to save cost and traveling time to visit the places that we want to go ?
How to use their public transportation systems ?
What apps I should download to help me on travelling ?
How to deal with the taxi driver about the places that wish to visit if got language barrier problem ?
What things I should prepare before going for a trip ?
Where are the best shopping center / shopping street for shopping ?
What is the best way to get WIFI in the place that you wish to visit ?
As a result, planning for a trip abroad by yourself can be overwhelming and time consuming. From the above questions we really need to do a lot of homework before going for a trip abroad by ourselves.
DON'T worry! This blog is helping YOU to SAVE YOUR TIME doing travel research !
I will share with you my travel experience and also detailed information of popular places that I went before. I truly hope that my blog can help you to save your research time and overcome the struggle on planning a trip abroad.
Why planning your trip in advance can benefits you ?
Able to gain flexible with time
Have enough time to rest to continue our next day journey with maximum energy and good mood
Free to choose the places that you most likely to see and eat
Choose extra activities that we want to do and plan the trip in a way that benefits us the most
Won't miss out the exciting attractions that we want to visit
Can lock the accommodation with cheaper prices earlier and no need to worry about the possibility of a cost increase
Save our transportation time and cost if choose strategic place to stay
Can purchase tickets online and skip the queue time
I really hope that my resources can help you on your trip planning and save your precious time.
If you found that the information will help you for your trip, you may share it on Twitter or Facebook to help your friend who are still finding a way to save their time on planning a trip abroad.
I wish you filled with lots of wonderful and sweet memories trip. Enjoy your trip and infinite fun!
How was your travelled experiences before? You may share with us your experiences in the comment below. If you have any questions feel free to leave a comment below.
I'm happy to help you.
Thank you for visiting my blog.
Josh
Founder of Prepare Travel Plans
preparetravelplans.com
[email protected]