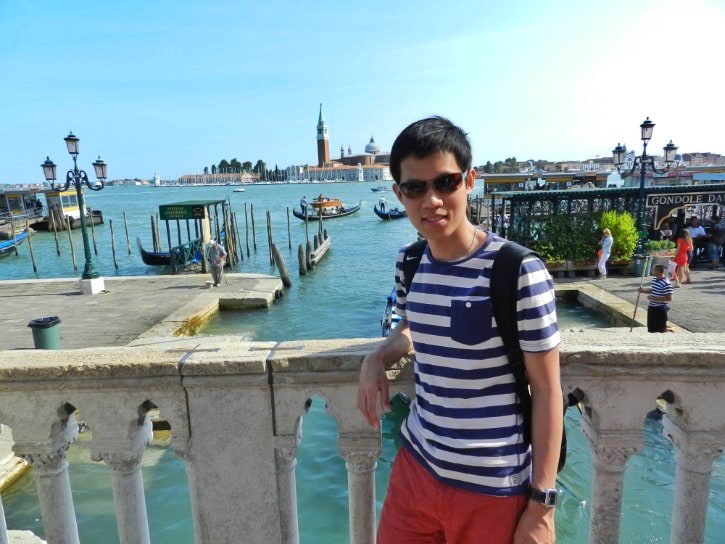 Hi, everyone! Welcome to my travel blog! My name is Josh and I am the founder of preparetravelplans.com. Thank you for taking your time to check out my site―I really appreciate it!
I created this platform to convey my love for travelling and give insights to travellers like you. Here, I share my personal travel experiences, relevant tips, and other useful information to help you out. I often go on vacation together with my wife and I am the one who does the planning.
In general, we prefer going on vacation by ourselves. This gives us full flexibility in going to places without the feeling of being rushed. And this way, it allows us to fully immerse ourselves with the local destinations.
That is why I always make our own itinerary to cover everything in detail. These include checking the top tourist spots as well as finding the best places to stay, eat and shop. Also, I book discount tickets in advance and calculate the necessary expenses to keep everything accounted for.
I highly recommend that you also come out with your own itinerary that caters to your needs and budget. Make sure to get to know the ways on how to reach the destinations so you save time and effort. And most importantly, planning your route in advance helps you not miss the places you want to visit.
When preparing for a trip abroad, you will be bombarded with a lot of questions. Below are some of the things that you will come across during the planning stage.
What are the best things to do in each area?
How can we get to our destinations with ease?
Where can we buy cheaper tickets for theme parks, zoos, and others?
How can we save money and skip the long lines during our visit?
Where are the best places to eat local delicacies and other must-try foods?
Where are the best shopping centers and entertainment spots?
Where are the most recommended places to stay to save cost and travelling time?
How to use their public transportation systems?
How to properly deal with taxi drivers to avoid language misunderstanding?
What are the things that should be included when packing?
What are some useful apps to download before travelling?
How to have a strong WiFi or data connection while travelling?
With the numerous questions at hand, organizing for a trip abroad can be overwhelming and time-consuming. Henceforth, it's a must to do a solid preparation and do your research before going for a trip outside the country.
If you don't have enough time, don't worry because this blog is here to assist you! I will share my travel experiences and other detailed information about the places I visited before for your guidance.
And if you're wondering about the key benefits when planning your trip in advance, try to check out the list below.
Allows you to be more flexible with your time
Gives you an idea on how to plot your schedules so you can still rest during your trip
Ensures that you won't miss the most popular sites and must-visit attractions
Let you freely choose the places you want to visit and spots you want to dine in
Add some extra activities to your itinerary to make your trip more exciting
Educates you on choosing the most strategic place to stay
Provides you with options in terms of better and cheaper accommodation
Saves you time, money, and effort when travelling from one attraction to another
Helps you purchase tickets online and skip the long queue time
I really hope that my travel blog and key resources can help you when preparing for your own trip. I know that your time is so precious, which is why I share my personal experiences and insights to give you a more realistic and enjoyable adventure.
To give support to other travellers who want to visit new places, you can also share my blogs on Facebook or Twitter. This way, you provide a lending hand to your friends in making their trip more memorable and less stressful.
And before I forget, if you want to open up your own travel experiences, don't be shy to leave a comment below! I'd definitely be happy to read your personal stories and recommendations. You can also ask questions and I'll try my best to answer them.
Once again, thank you for reading my guides and I wish you lots of wonderful memories during your trip. Have fun and be safe always! 😊
Josh
Founder of Prepare Travel Plans
preparetravelplans.com
[email protected]