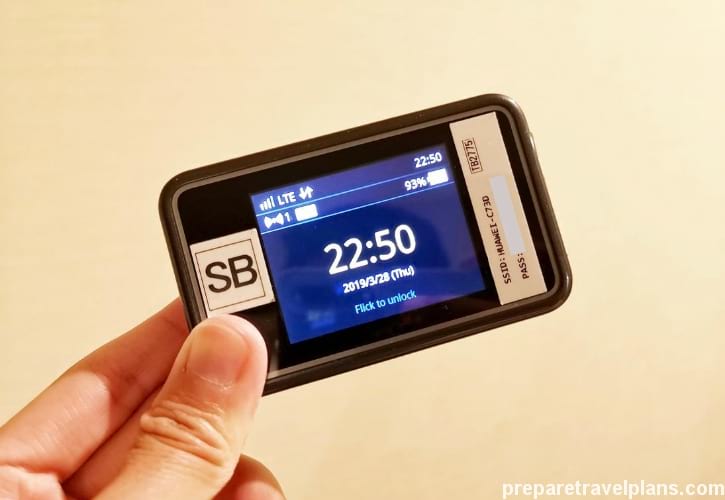 When travelling in Japan, having a Japan SIM Card is a must. Aside from that, there's also the Pocket WiFi in Japan that makes your trip more convenient.
Technology plays an important role in most travelers' adventures. And if you're planning for your Japan trip, make sure you stay in touch with your loved ones and social media connections by having a Japan SIM Card or Pocket WiFi. These two are handy travel essentials you can utilize during your Japan adventure.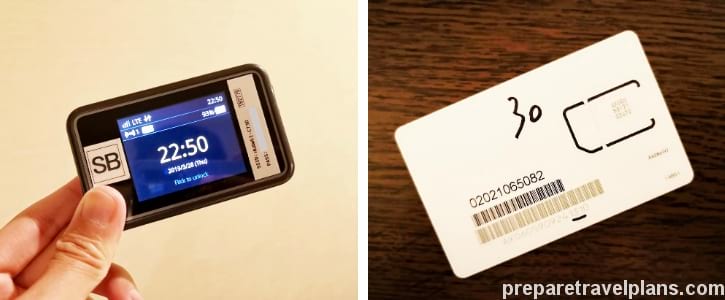 If you are a first-time visitor in Japan, you should know that finding free WiFi is quite a challenge, even in the country's capital, Tokyo. And even if you find one, the connection can be slow because of many users.
So, better get a SIM Card or rent a Pocket WiFi to stay connected wherever you go.
Having these two allow you to contact your family and update your social media apps in an instant. Not only that, this means you can navigate through Google Maps so you can visit the attractions on time and check train stations.
To know more about the SIM Card and Pocket WiFi, I'll list down all its corresponding advantages and disadvantages, including some great tips and my personal experiences. I hope that this will help you in making your Japan trip smoother and more fulfilling. 🙂
My Review of Japan SIM Card
---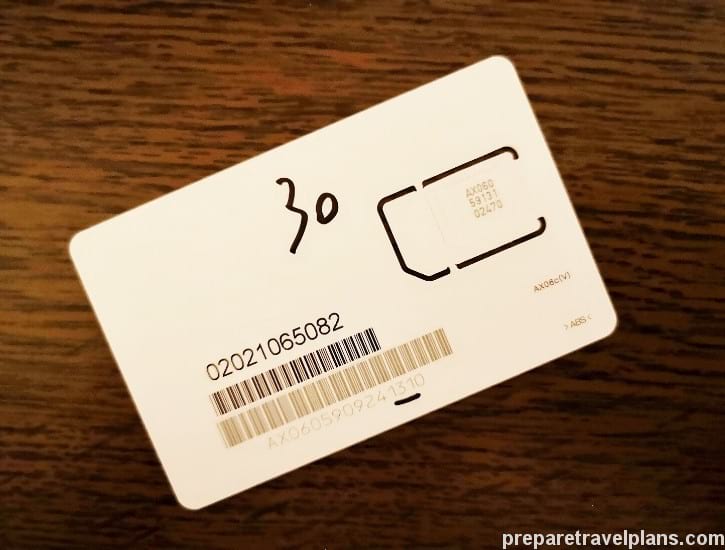 A SIM Card is a valuable piece of technology used by cellular telephone subscribers to communicate via messages, calls, and mobile data.
In Japan, Docomo is one of the country's biggest mobile operators that offer SIM Card to travelers. You have the option to choose among the three types of SIM Cards:
1GB Data for 6 Days Usage
3 GB Data for 8 Days Usage
Unlimited 4G Data for 8 Days Usage
Pros:
4G SIM Card offers faster speed and stable connection.
No need to stay in groups just to connect to the internet.
Easy to contact your family and friends via WhatsApp or WeChat.
Longer battery life because it is inserted directly into the mobile phone.
More budget-friendly for solo travelers.
No need to return SIM Card; simply discard it after using.
Cons:
Cannot make and receive calls, instead use WhatsApp and WeChat
No hotspot sharing
Cannot be used with a SIM-Lock phone
Take Note:
There are certain rules to know when it comes to Japanese telecom companies. For instance, when the traffic flow exceeds 30GB, the data speed will be reduced to 3G. But if you're just travelling for 8 days, then the 30 GB capping is technically more than enough.
How to check whether your phone got SIM Lock issue or not?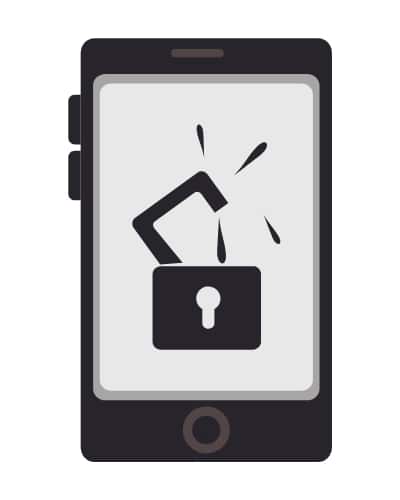 SIM lock issue is quite a hassle, especially if you're already at your destination. If your phone is locked to your current SIM provider, often than not, you'll not be able to use other carriers' SIM cards or foreign SIM Card. So, be sure to check your phone's setting before departure to save time and money.
Below are the simple steps to check whether your phone is locked to a specific carrier.
Turn off your phone and remove existing SIM Card.
Insert a different carrier's SIM card into your phone. There's no need to buy one, just borrow from your relative or friends.
Then, power on your phone.
Check Result:
If you can make outgoing calls successfully with another carrier's SIM Card that means your phone is unlocked. Accordingly, this means that you might be able to use a foreign SIM Card too from your phone.
If you can't make outgoing calls, your phone is locked by your carrier. Contact your carrier to help you unlock your SIM Card.
*After having it unlocked by your carrier, repeat steps 1 to 3 to make sure your phone will now work using another carrier's SIM Card.
Disclaimer:
The instructions above are based on my personal knowledge and I can't guarantee if it will work on foreign SIM Cards. But you can give it a try and I hope it works. The great thing is that you can test the SIM Card at the pick-up counter to check if it's working and request a refund if not. Don't worry because the friendly staff positioned at the SIM Card redemption counter at the airport will assist you further for your needs.
My Personal Experience of using Japan SIM Card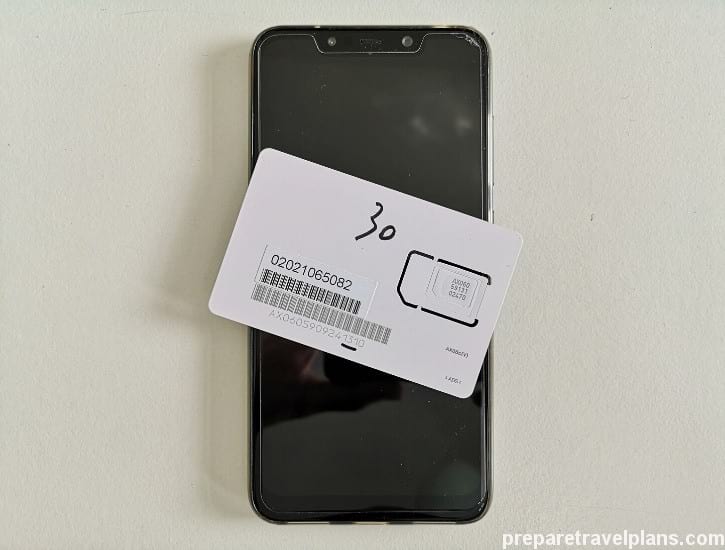 During my Japan trip, I personally used the Japan SIM Card and I was glad that everything was smooth and stable because of the 4G connection. Because of that, I was able to contact my partner via WhatsApp, even during my overnight stay at Lake Kawaguchi.
For easy access, you can simply collect the SIM Card at Haneda Airport. Aside from the pick-up at Haneda Airport, you can also collect the SIM Card at Narita Airport.
The SIM Card redemption counter is just located in front of Arrival Gate. The staff is fluent in English, helping me to activate the SIM Card on the spot. He also advised to try the SIM Cards before leaving the counter so that he could assist us if we encounter any issues. And in case you haven't activated the SIM Card, you are allowed to request a refund.
Check the link below to have an idea about the latest prices as well as know the exact location to redeem the SIM Card.
My Review of Japan Pocket WiFi
---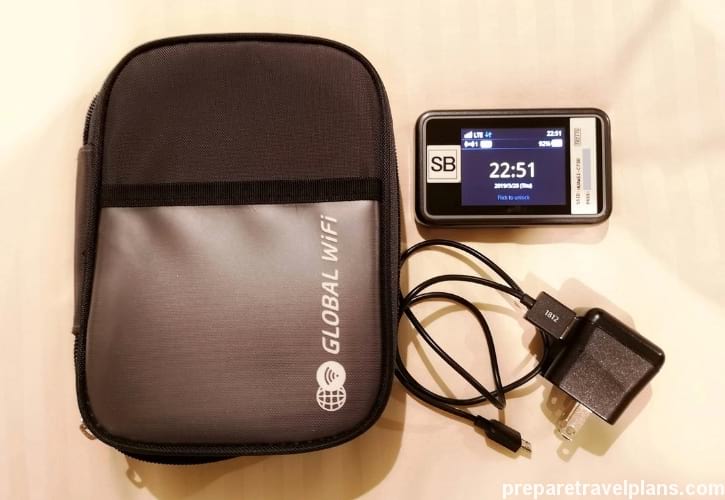 Another important travel device you might want to bring during your Japan trip is the Pocket WiFi. This device is a portable wireless connection that allows you to connect via mobile telephone network. And in Japan, a well-known telecom company that offers pocket WiFi is Softbank.
Pros:
Easy to contact your family and friends via WhatsApp or WeChat.
Faster speed and stable connection.
Easier to set up than SIM cards. No need to deal with SIM-locked phones problem.
Can connect up to 14 devices.
Save cost for group travelers
Cons:
Cannot make and receive calls but can always use WhatsApp and WeChat to call or message each other.
For group travelers, you need to stay together in order to connect to the internet. You can't connect if you are in separate destinations, unless you avail multiple pocket WiFi.
Normally lasts up to 9 hours usage, hence requires charging via your direct outlet or portable power bank.
Need to return Pocket WiFi rental.
My Personal Experience of using Pocket WiFi in Japan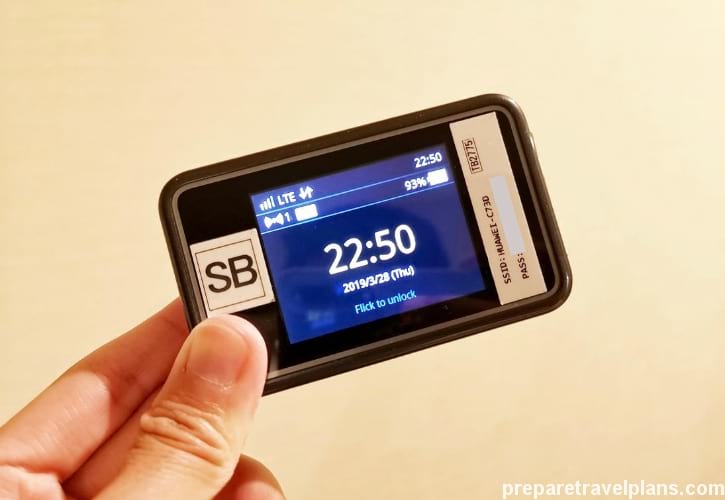 Using the Pocket WiFi was definitely very practical. It was easy to use―simply turn it on and connect to the internet in an instant. For first-time usage, you just need to input the password labelled on the Pocket WiFi.
The Pocket WiFI bag already comes with the Pocket WiFi and charger. This makes it easier to keep all the stuff secured while you travel.
And just like the Japan Sim Card, I was able to communicate overseas via WhatsApp. Most Pocket WiFi have stronger signal and blazing speed. Thus, it provides smoother communication and more stable Internet access. Plus, I managed to share hotspot with my brother and my partner.
The Pocket WiFi can be easily collected and dropped off at Haneda Airport or Narita Airport. Good thing that the staff assigned at the counter can speak English and provided useful instructions.
So, if you're planning to avail of the Pocket WiFi, check the links below to know more about the latest prices and exact location to redeem your Japan Pocket WiFi rental.
My Final Thought
Of course, your choice depends on your preference. Weigh down your options like budget, the number of users, data usage, and convenience.
If you think bringing an extra device is a hassle and you just want to use your phone to connect to the internet and contact your family and friends, then the SIM card is the perfect fit for your needs. Simply insert it in your phone and discard it once you're done using it. No need to return it to the staff! And if you're not a heavy data user and just travelling for a couple of days, then you've got three SIM card options based on the number of your travel days.
Pocket WiFi, on the other hand, is the option for you if you wouldn't mind carrying another device and returning it afterward. This one is suitable for group travelers who are on a budget or businessmen who need super-fast speed and large data volume. The multi-device connectivity is one of the best features of the Pocket WiFi because it can connect up to 14 devices, though you need to stay in a group so that that you can access the internet. It is a great option in case you have SIM-locked issues because it is easier to set up compared to the SIM cards.
So, the choice is yours! Pick the best way to stay virtually connected while exploring the Land of the Rising Sun! 🙂
Related Posts