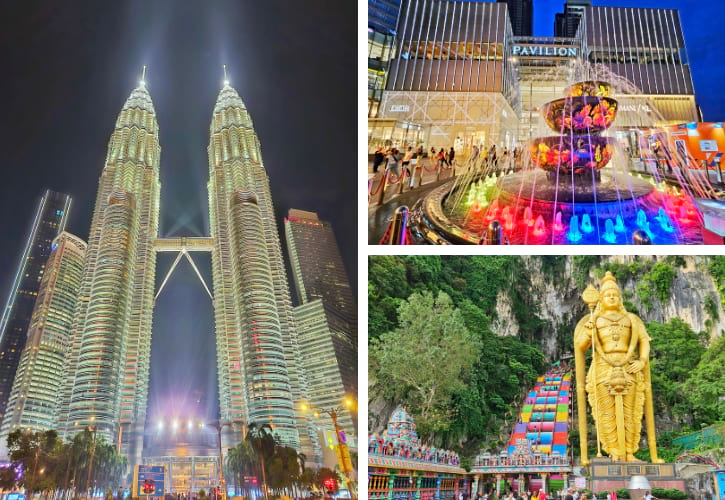 This guide will help you create the perfect (KL) Kuala Lumpur itinerary for 5 days to ensure you get the most out of your visit.
Here, I'll take you through the best things to do and see in Kuala Lumpur, Malaysia, from iconic landmarks to hidden gems waiting to be discovered.
Let me start introducing my complete itinerary, which includes all the must-try foods during your trip.
By following my KL itinerary, you're sure to have an unforgettable experience and create memories that will stay with you forever! 😊
Day 1: KL Old Railway Station, Merdeka Square, Kwai Chai Hong and Thean Hou Temple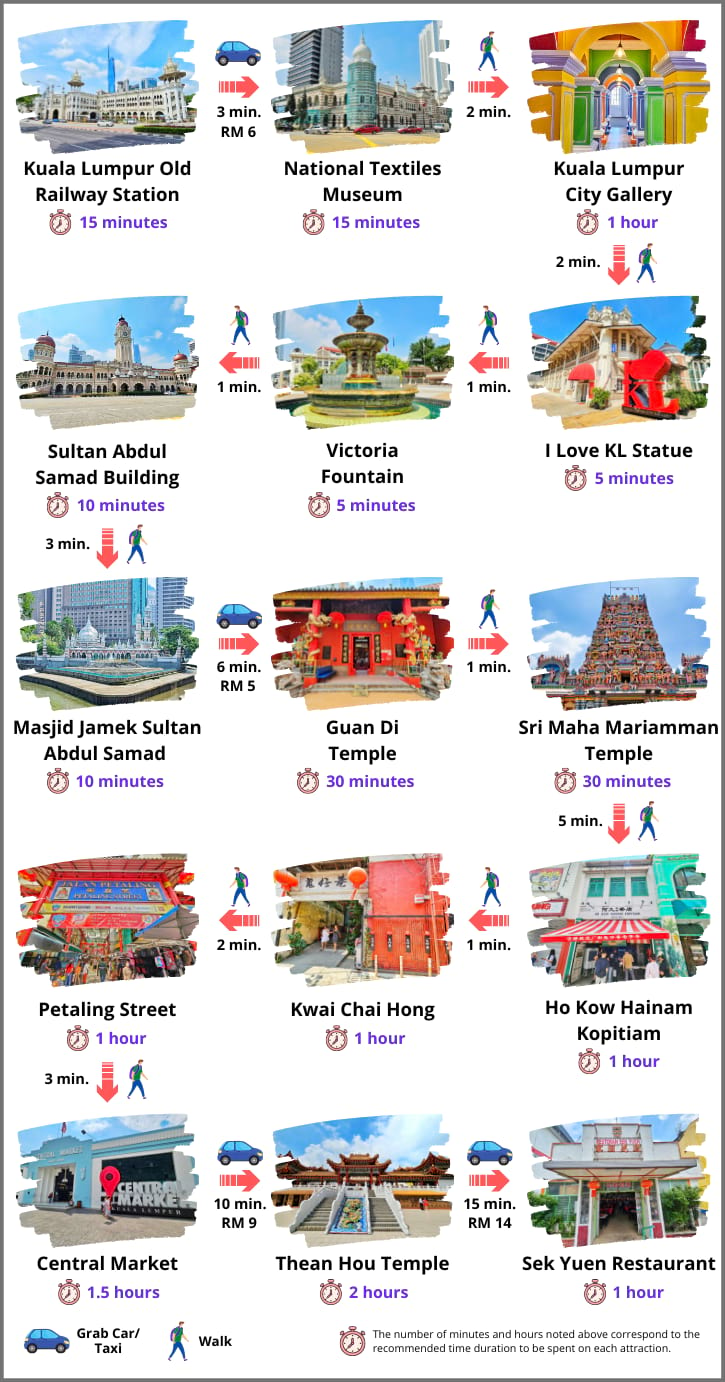 Start your Kuala Lumpur itinerary on day one by visiting the KL Old Railway Station. Then, get ready for a more fascinating trip as you wander around Merdeka Square.
There are lots of cultural wonders here, from historic structures to unique attractions. In the afternoon, you'll stop by historical landmarks such as Kwai Chai Hong, Petaling Street, and more.
1. Kuala Lumpur Old Railway Station – 15 minutes (9:30 AM to 9:45 AM)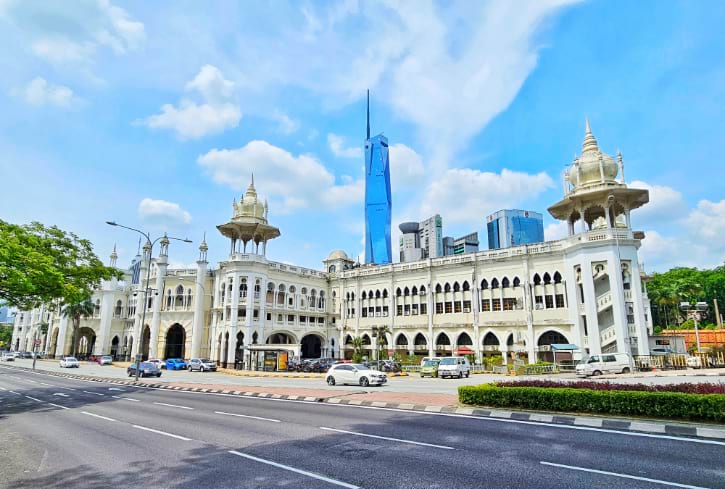 To kick off your morning itinerary in Kuala Lumpur, spend some time at the historic KL Old Railway Station.
This notable structure is known for its distinct architectural style. So, take a photo of this stunning architecture.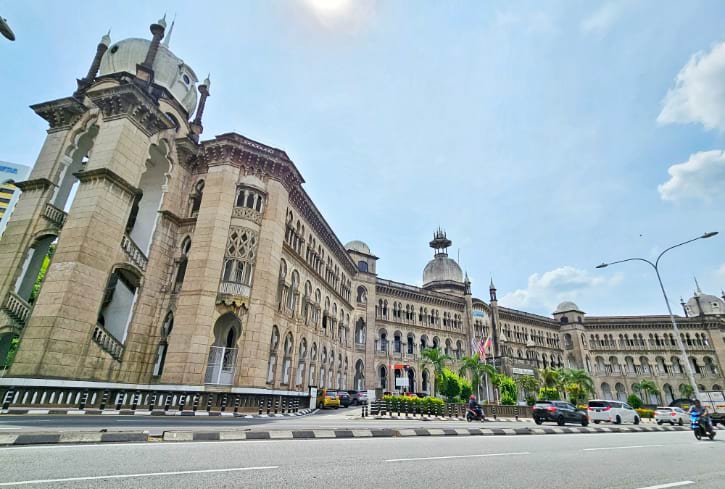 Situated just opposite the Kuala Lumpur Old Railway Station is another heritage-listed site. The Railway Administration Building beautifully stands like a castle within the city.
Because of its breathtaking facade, it's quite popular among photographers. During your visit, use this building as one of your photo backdrops.
2. National Textiles Museum – 15 minutes (9:45 AM to 10:00 AM)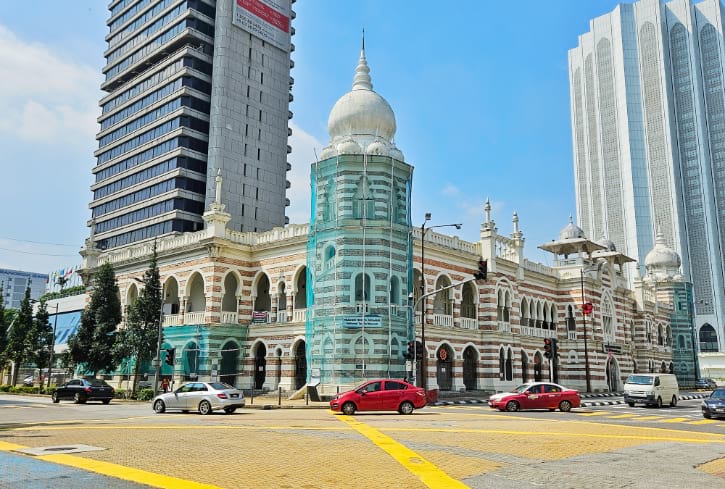 As you navigate around, you'll come across the National Textiles Museum. This place is known to house some of the country's textile history from different ethnic groups.
While there's so much to uncover inside the heritage building, you can just take a snap of the museum from the outside. The exterior is more than enough to capture the charm of the place.
3. Kuala Lumpur City Gallery – 1 hour (10:00 AM to 11:00 AM)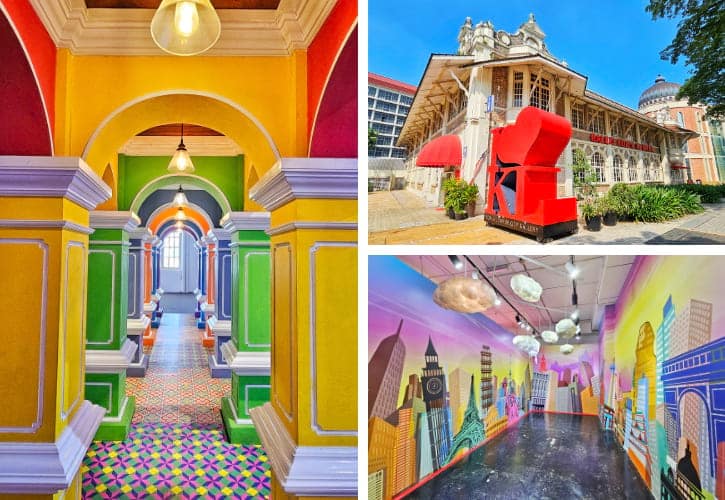 If you want to see Malaysia's top landmarks in their miniature size, don't miss the Kuala Lumpur City Gallery.
This is such an exciting place to explore, especially with the realistic designs that showcase the history of KL. So, get yourself ready as you enter this colorful gallery.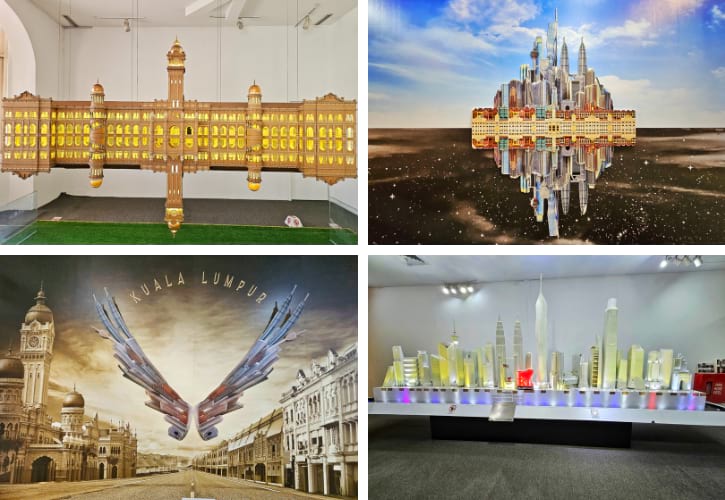 Some of the most popular exhibits here are miniature models of famous local landmarks. Take a closer look at the mini versions of Merdeka Square, Petronas Twin Towers, and the KL Tower.
4. I Love KL Statue – 5 minutes (11:00 AM to 11:05 AM)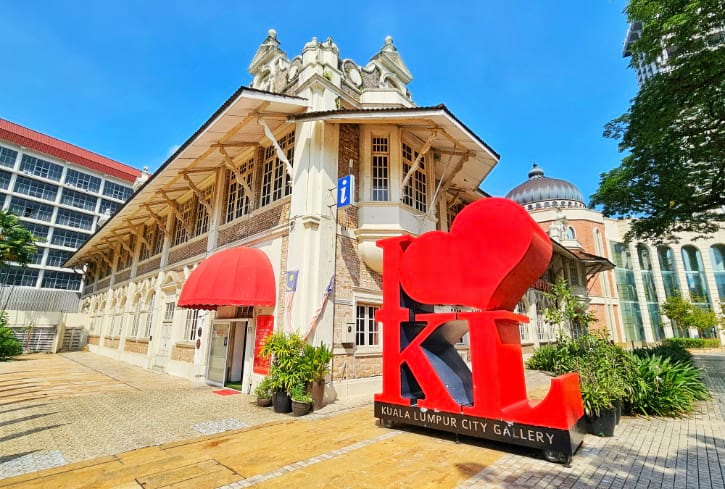 With its bright, red color, you won't miss the I Love KL Statue. The statue itself is a crowd-favorite, especially for first-time travelers.
So, pose together with this structure and snap as many photos as you want!
5. Victoria Fountain – 5 minutes (11:05 AM to 11:10 AM)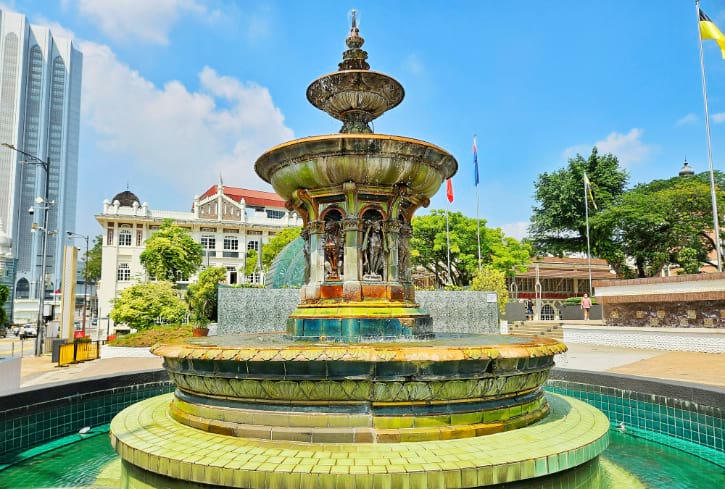 Continue your morning adventure as you drop by the Victoria Fountain. This is quite an interesting landmark since it was built back in the 18th century.
You can find this antique structure right at the heart of Independence Square.
6. Sultan Abdul Samad Building (Merdeka Square) – 10 minutes (11:10 AM to 11:20 AM)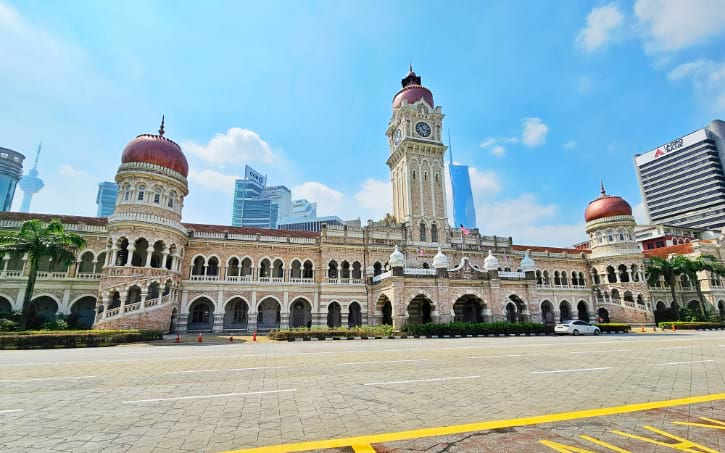 Sultan Abdul Samad Building is another remarkable site in Kuala Lumpur that you should squeeze into your agenda.
Etched during the 18th century, this building was once the country's administrative center. Because of its history, there are relevant features integrated into the structure.
Catch a glimpse of the clock tower in the middle and be amazed by the regal charms of the surrounding spires. If you want, you can simply catch the beauty of this historic structure from Merdeka Square.
7. Masjid Jamek Sultan Abdul Samad – 10 minutes (11:20 AM to 11:30 AM)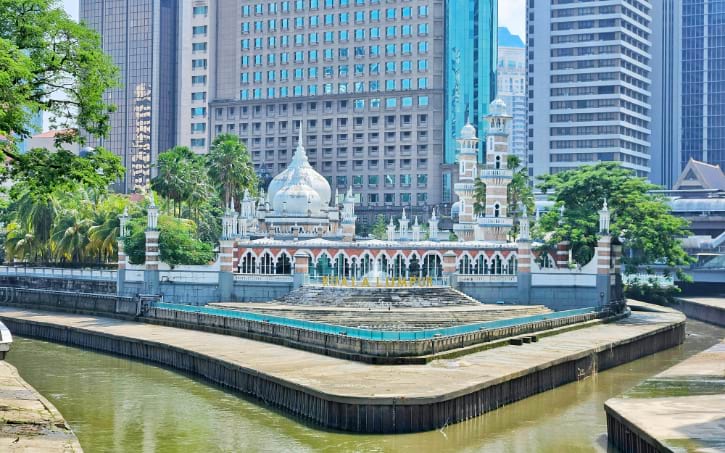 The Masjid Jamek Sultan Abdul Samad is definitely part of the must-visit places in Malaysia. Locals in Kuala Lumpur often called this the Jamek Mosque.
So, don't think twice and stop by this Islamic architecture. If you want a better view of this site, station yourself at the Masjid Jamek Lookout Point @ River of Life.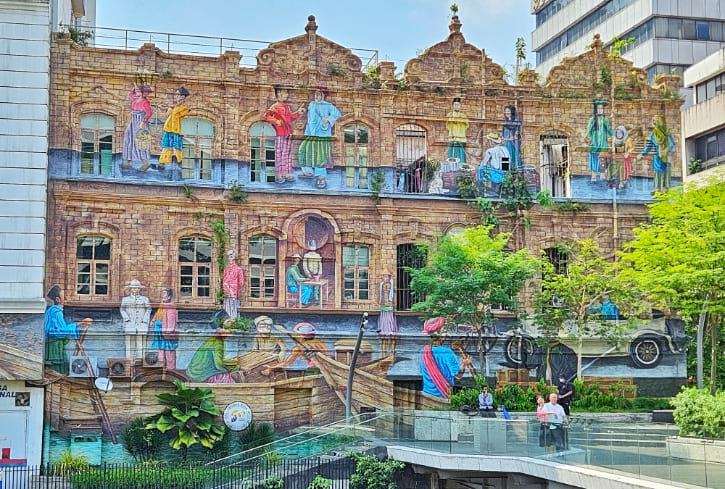 Stationed just beside the Masjid Jamek Lookout Point @ River of Life is another scenic charm. Check out the beautiful wall painting that gives you a glimpse of the past.
8. Guan Di Temple – 30 minutes (11:30 AM to 12:00 PM)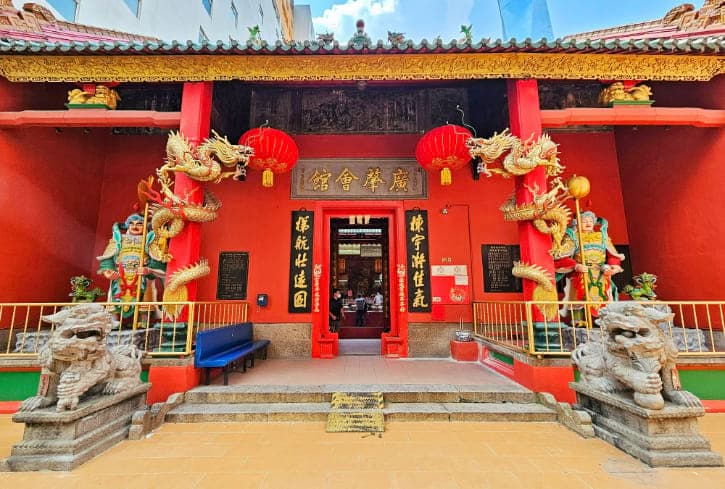 Get going with your escapade and see the Guan Di Temple. The history of this shrine stems back to 1888.
This was built to honor the renowned Chinese general named Guan Yu. If you probe into the architecture of the temple, you'd be enthralled by the intricate and ornamental designs.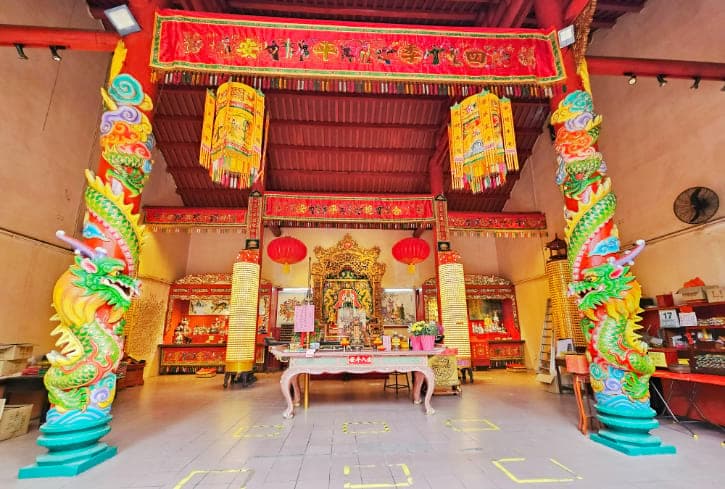 Once you step into the main prayer hall, you'd come across the eminent piece of Guan Yu. Pay homage to this statue before you move on to the next shrine.
9. Sri Maha Mariamman Temple – 30 minutes (12:00 PM to 12:30 PM)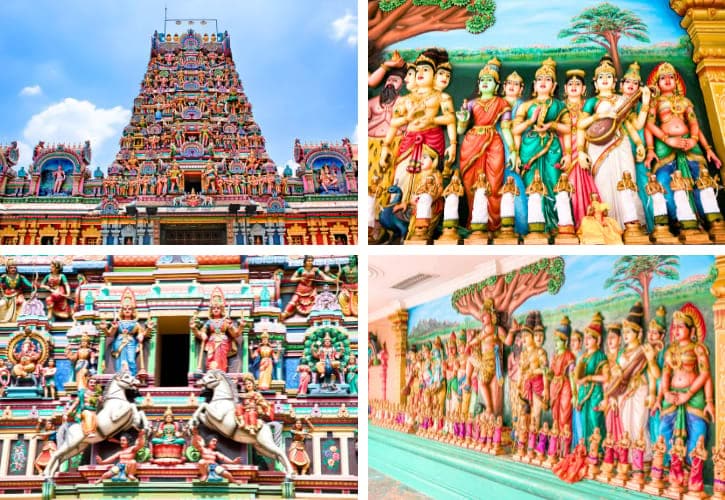 As the oldest Hindu temple in Kuala Lumpur, paying a visit to the Sri Maha Mariamman Temple is recommended.
And don't worry because this is just a minute's walk from the Guan Di Temple. Established in 1873, you'd find a lot of interesting charms in this shrine.
Have a look at the carvings integrated into the temple and be mesmerized by the details of each statue.
Fascinatingly, these sculptures represent either a Hindu deity or a mythological creature. Thus, take your time as you unravel the unique features of this famous religious site.
10. Ho Kow Hainam Kopitiam and Bunn Choon Restaurant (Lunch) – 1 hour (12:30 PM to 1:30 PM)
a. Ho Kow Hainam Kopitiam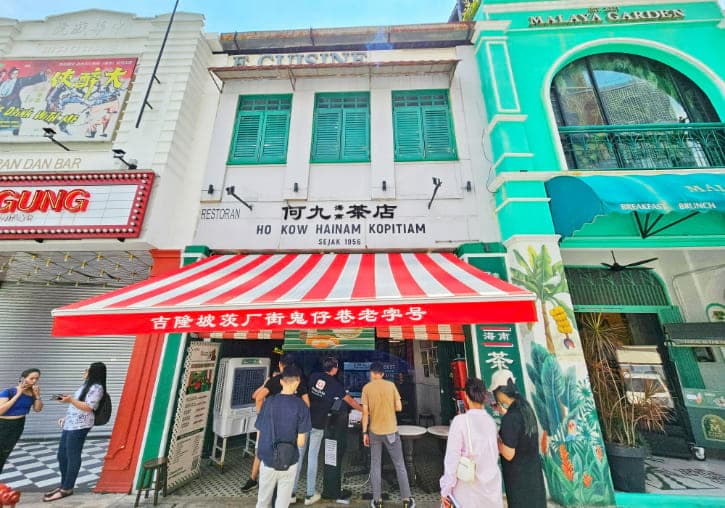 Ho Kow Hainam Kopitiam is a famous coffee shop nestled in the heart of Kuala Lumpur. Built back in the 1950s, the place is filled with retro designs and wooden structures.
Because of its antiqueness, there are lots of people visiting the cafe, especially in the morning. So, I highly suggest that you visit in the afternoon to skip the crowd.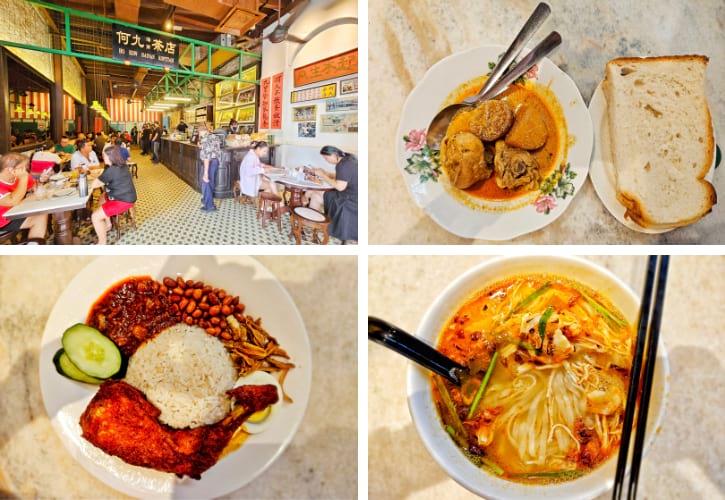 For some lunch recommendations, you can try the Nasi Lemak Ayam Goreng (RM 14.50) or the Dried Chicken Curry Noodle (RM 12.90).
You'd also love their Chicken Curry Steamed Bread (RM 8.30) and Chicken Horfun Soup (RM 12).
And while waiting for your order, adore the vintage vibes and capture plenty of photos. The traditional café is no doubt one of the best places to eat in the capital.
b. Bunn Choon Restaurant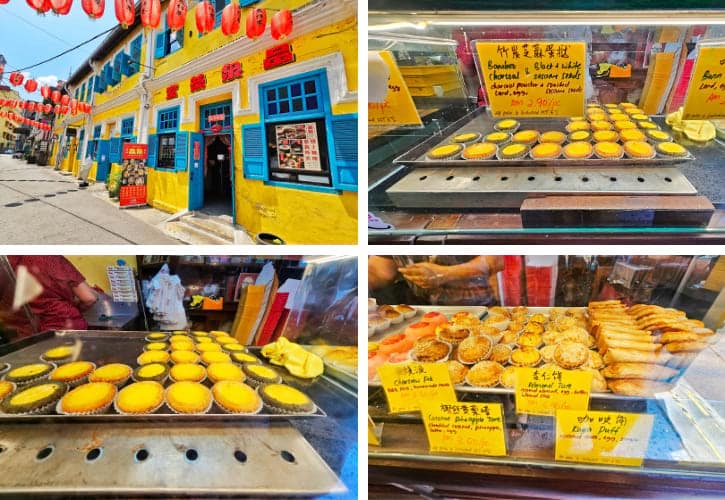 Bunn Choon Restaurant is such a popular choice when it comes to egg tarts. They've been in the business since the 18th century, using a traditional recipe that has been passed down from one generation to the other.
Swing by this store and enjoy their delectable pastries.
Some of the top sellers are the Almond Tarts and Coconut Pineapple Tarts. If you want more, take a bite of the Charsiew Pie or BBQ Pork Pie. Each piece only costs RM 3.50, so you can try as many as you want.
11. Kwai Chai Hong – 1 hour (1:30 PM to 2:30 PM)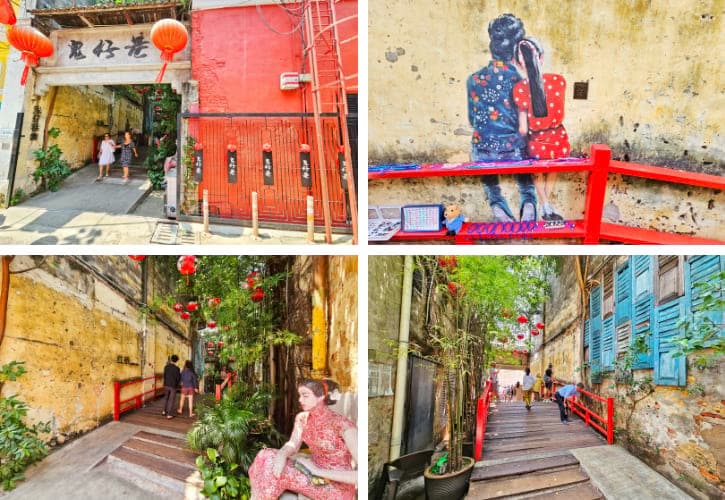 After a hearty lunch, explore the nostalgic alleyway of Kwai Chai Hong. Set during the city's golden era, this was once the red-light district of Kuala Lumpur.
In the past, the place thrived because of prostitutes and gags. But with the passing of time, this has become a unique cultural site.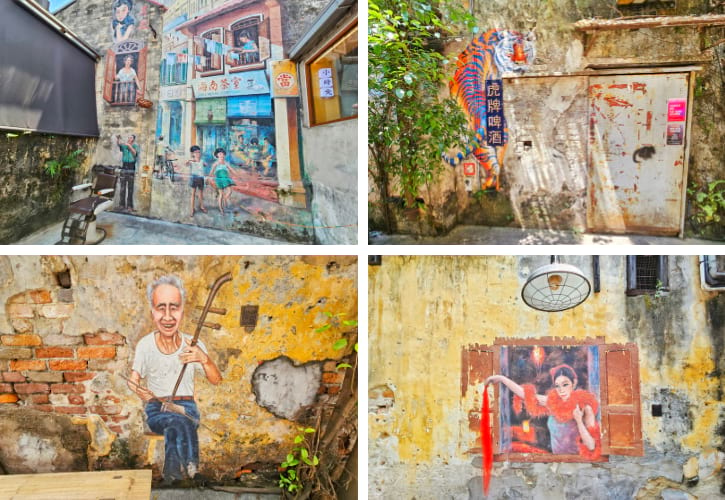 Journey through the past as you stroll along the pathway where you'd find vibrant street murals. The street arts are one of the highlights in the area. In fact, lots of tourists take photos of these wall paintings.
12. Petaling Street (Chinatown Kuala Lumpur) – 1 hour (2:30 PM to 3:30 PM)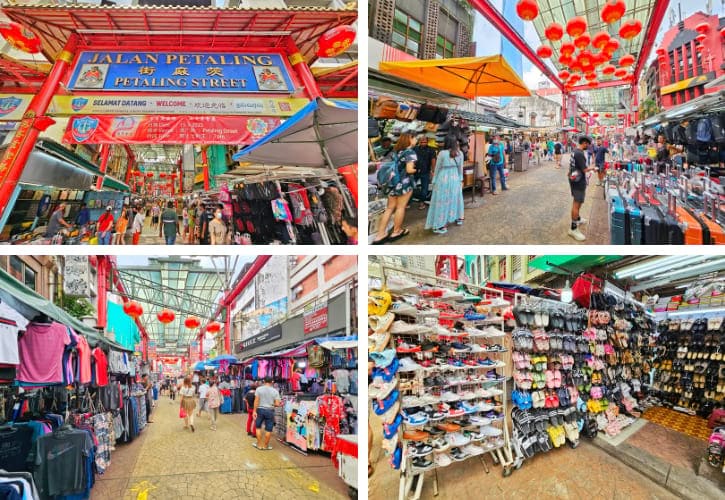 Following your nostalgic escapade along the alleyway, it's time to wander around Petaling Street.
This vibrant shopping hub in Kuala Lumpur's Chinatown is loaded with local stores. Search into the variety of shopping options, from clothes to accessories and more.
To save money, make sure to prepare your haggling skills. For sure, you'd get a good deal if you try so!
And before I forget, the district offers an impressive selection of local foods. Thus, you should also try some local dishes while navigating.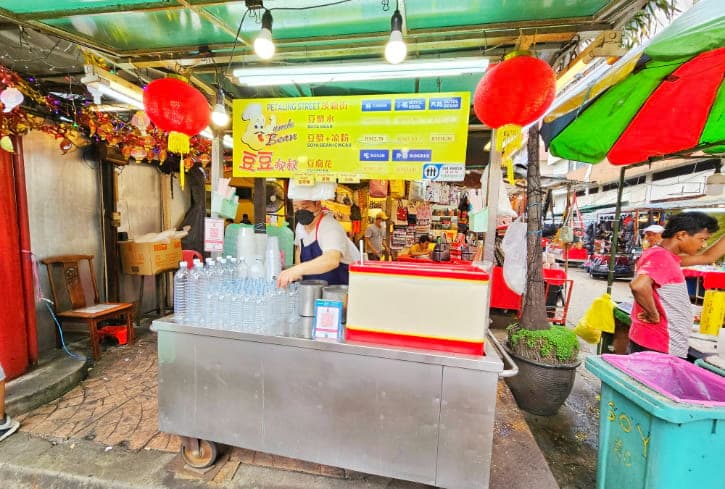 Uncle Bean: Treat yourself with a cup of sweet tofu. This stall is very popular for its soya bean and tau fu fa.
Song Kee's Beef Ball Noodles: If you want something to satisfy your noodle cravings, this is the place to be. Don't miss their tripe noodles, beef ball noodle soup, or mince noodles.
Madam Tang Machi Popo: This hawker store is quite known for its ever-smooth and delicious mochi. These tasty snacks even come in different flavors like mango, lychee, and pandan.
Lai Foong Lala Noodles: Looking for more noodles? Get your hands on the famous Lala noodles and enjoy a bowl of seafood goodness.
Madras Lane Yong Tau Foo: For an authentic yong tau foo experience, head to this stall. Here, you'd get your money's worth with their tasty tofu, fresh veggies, and flavorsome fish paste.
13. Central Market (Pasar Seni) – 1.5 hours (3:30 PM to 5:00 PM)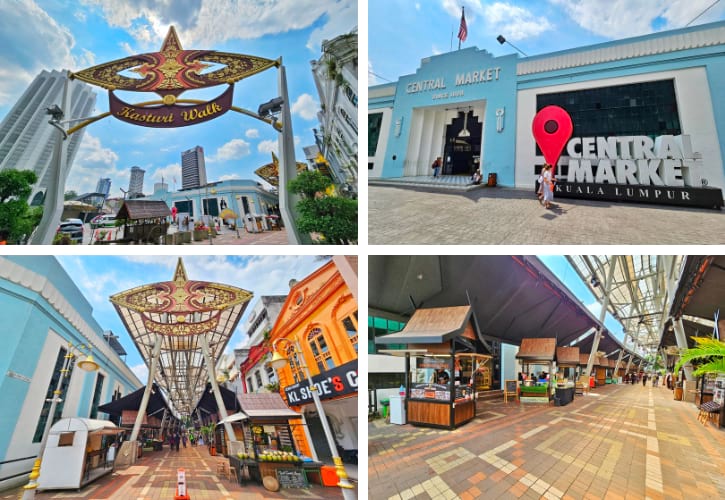 Go shopping at the Central Market (Pasar Seni). This is a popular traditional shopping hub in Kuala Lumpur that started as a wet market.
Established in the 18th century, the market is not just adored by shoppers but also by artsy people.
With over 350 stores, you'll love the abundance of art stuff here. Look around and discover a wide collection of textiles and handicrafts. Most of these are perfect ideas for souvenirs.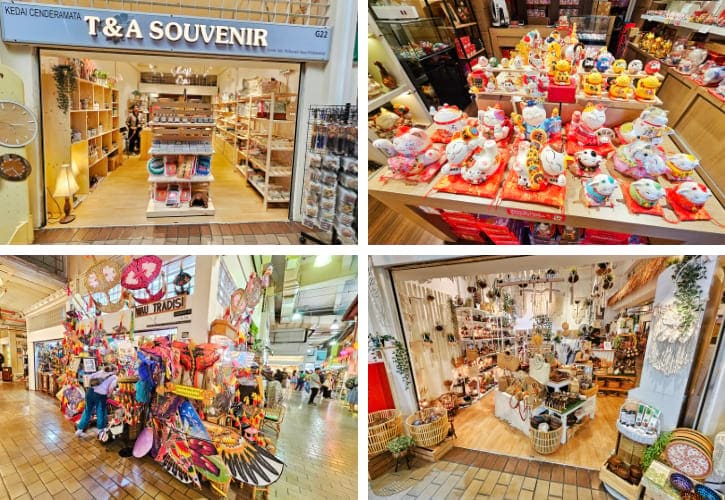 While exploring the market, you'd come across plenty of stalls selling local souvenirs.
Aside from the exciting shopping experience, the market takes pride in its cultural charms. Wade from one stall to another and admire the rich Malaysian heritage.
14. Thean Hou Temple – 2 hours (5:00 PM to 7:00 PM)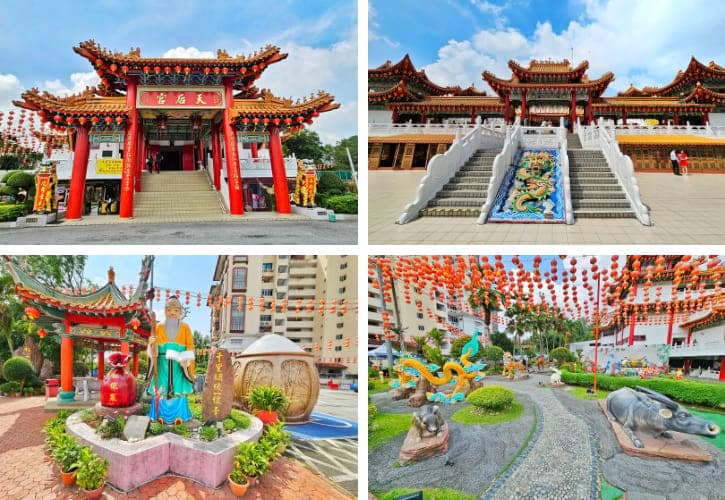 Before you take your dinner, stop by the Thean Hou Temple. Situated within the beautiful suburbs of Kuala Lumpur, this famous temple was constructed to honor the Goddess Mazu.
Start by observing the animal statues stationed along the walkways. These sculptures were said to portray a specific Chinese zodiac.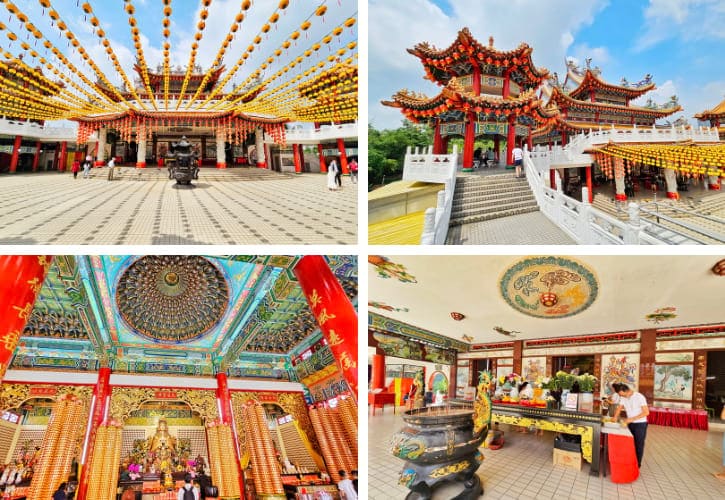 When outside, you'd see a glimpse of the pagoda-style roofs. Dangling lanterns are also everywhere. So, take your time to relax and enjoy the tranquil atmosphere.
Once you enter the main prayer hall, you'd be surrounded by elegant Chinese designs.
Marvel at the colorful decorations, from the glittering carvings to the baldachin-like altar. Red and gold are the prominent colors inside to represent Chinese culture.
15. Sek Yuen Restaurant (Dinner) – 1 hour (7:00 PM to 8:00 PM)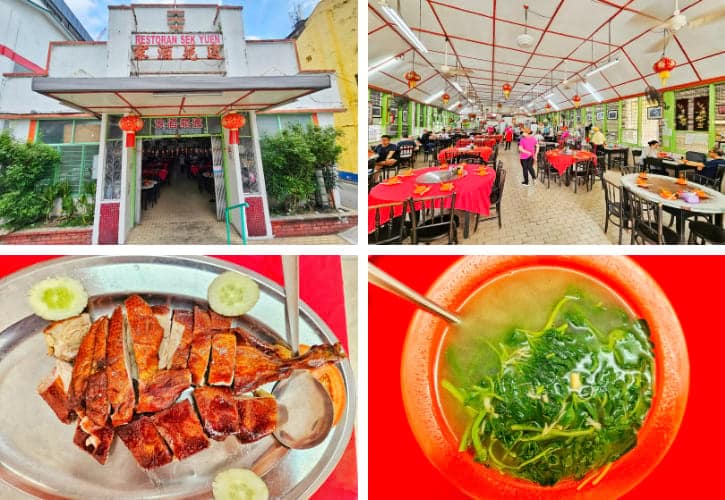 Now, to cap off your first-day escapade, march your way toward the Sek Yuen Restaurant. As a renowned Chinese restaurant, this is highly recommended among locals in the Pudu area of Kuala Lumpur.
For a satisfying dinner, order the Pei Pa Duck (Roast Duck). It costs RM 40 for a half duck and RM 75 for a whole piece. Other Cantonese dishes to try are steamed fish and salted egg squid.
Day 2: Putrajaya, Kuala Lumpur Tower, Aquaria KLCC and Petronas Twin Towers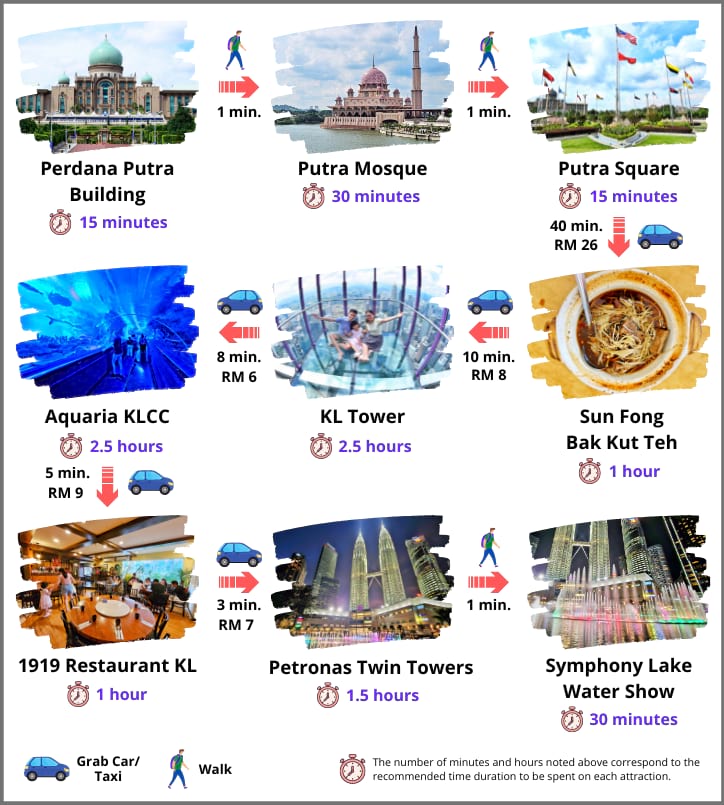 As you move on to the second day of your Kuala Lumpur itinerary, ready yourself for another quest. Go around the scenic city of Putrajaya and discover both relevant and religious structures.
After, you'll visit some iconic landmarks like the KL Tower and Petronas Twin Towers. And of course, there would be lots of food adventures in between.
1. Perdana Putra Building – 15 minutes (9:50 AM to 10:05 AM)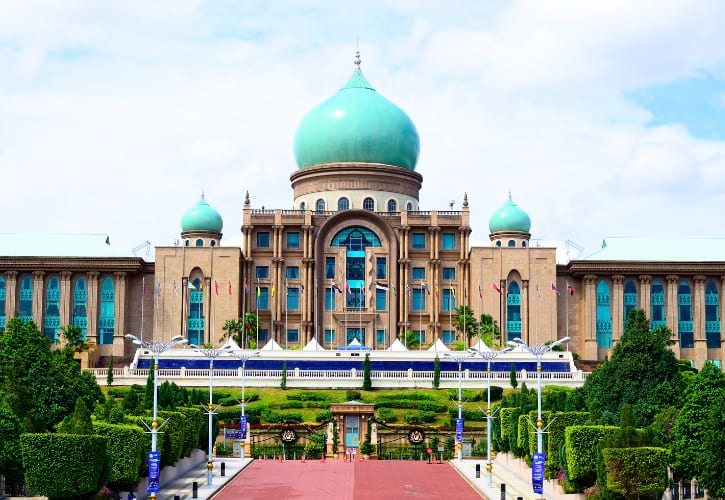 Commence your day with a visit to Perdana Putra Building. This iconic building actually serves as the office of the prime minister.
As the executive branch of the government, it houses a series of offices and administrative facilities.
Although you can't go inside the building, its architectural beauty is more than enough to fascinate you.
Station yourself outside the complex and capture the majestic structure with your camera. Marvel at the big, bright domes that seamlessly blend with the rose-tinted walls.
2. Putra Mosque – 30 minutes (10:05 AM to 10:35 AM)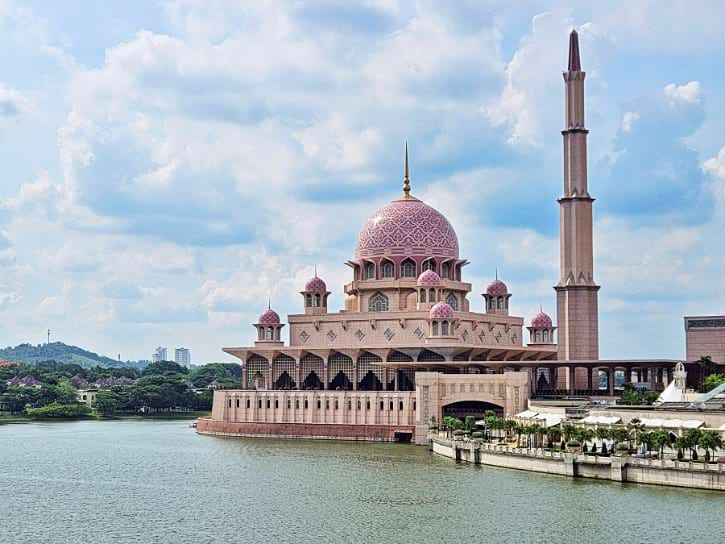 The next site is none other than the Putra Mosque. From afar, this religious structure exudes elegance and style. It's quite easy to spot this structure because of its pink hue and impressive rose-tinted granite.
So, stop by this iconic landmark that nestles beside Putrajaya Lake. This body of water gracefully complements the mosque, making it a very popular photography spot.
3. Putra Square – 15 minutes (10:35 AM to 10:50 AM)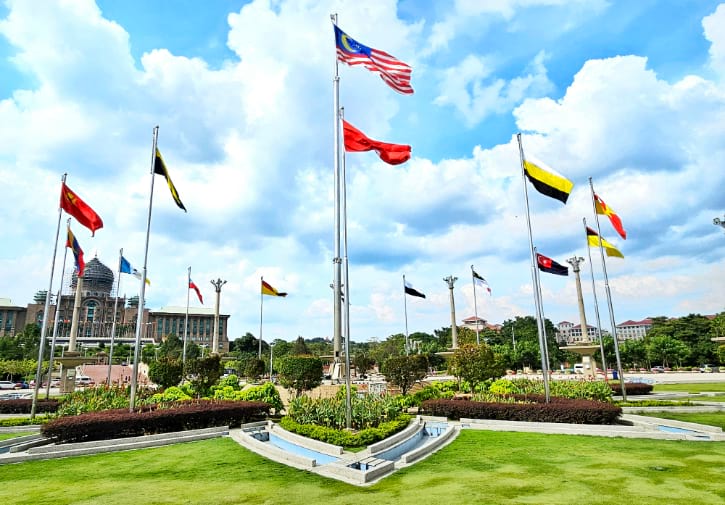 Right after your admiration of the pink-hued mosque, it's time to stroll around Putra Square.
The place itself is surrounded by well-known sites you've visited earlier like the Putra Building and the Putra Mosque. Here, you can revel in the relaxing views before taking your lunch.
4. Sun Fong Bak Kut Teh or Heun Kee Claypot Chicken Rice (Lunch) – 1 hour (11:30 AM to 12:30 PM)
Option 1: Sun Fong Bak Kut Teh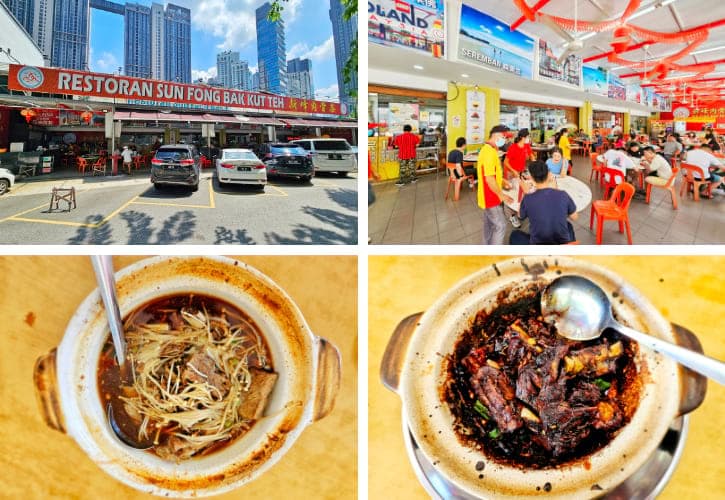 For your lunch, go to the famous Sun Fong Bak Kut Teh. This restaurant is known for their bak kut teh, an appetizing pork rib soup. Their hot and delicious dishes are perfect after a fun-filled morning.
Some of the best options here are the Clear Soup Bak Kut Teh and the Dry Soup Bak Kut Teh. Each serving only cost RM 27 for 1 pax and RM 50 for 2 pax.
Option 2: Heun Kee Claypot Chicken Rice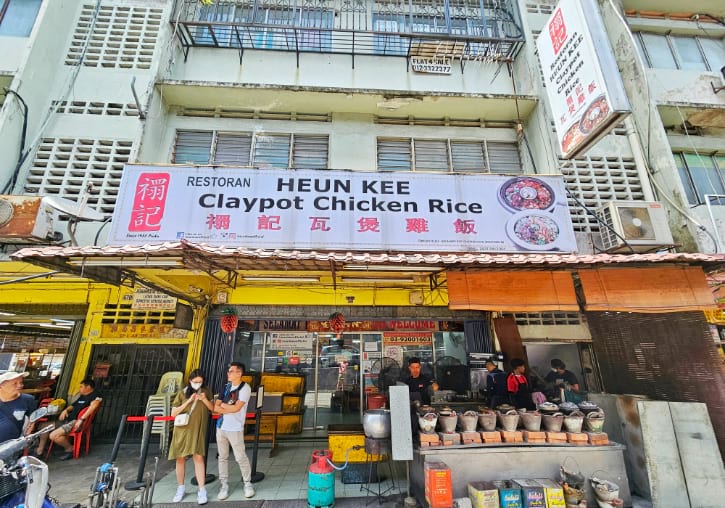 Heun Kee Claypot Chicken Rice is another option for lunch. This is another renowned restaurant in Kuala Lumpur that serves delectable claypot chicken rice.
Feast on their famous rice that is thoroughly cooked using charcoal stoves. The rice is then topped with salted fish, sausage, and vegetables, making it tastier.
5. KL Tower (Menara Kuala Lumpur) – 2.5 hours (12:30 PM to 3:00 PM)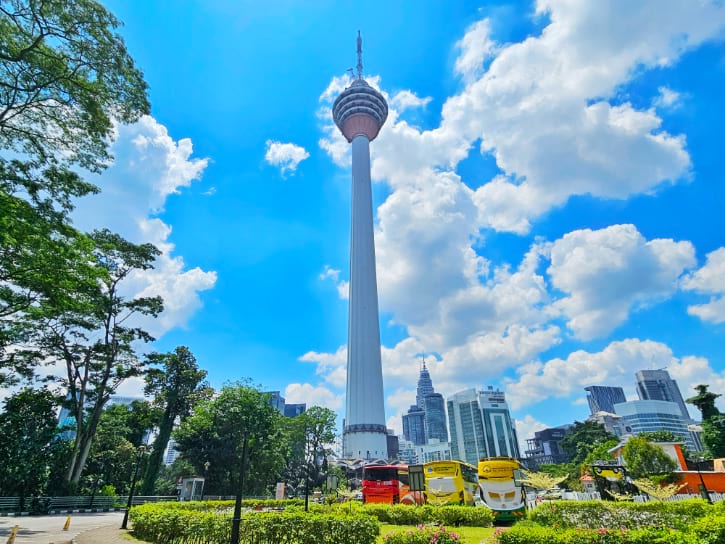 Once you've finished your lunch, carry on the fun at KL Tower (Menara Kuala Lumpur). This is a scenic spot that is surrounded by gorgeous city views.
The tower itself comes with two attractions that you should pay a visit.
a. Sky Deck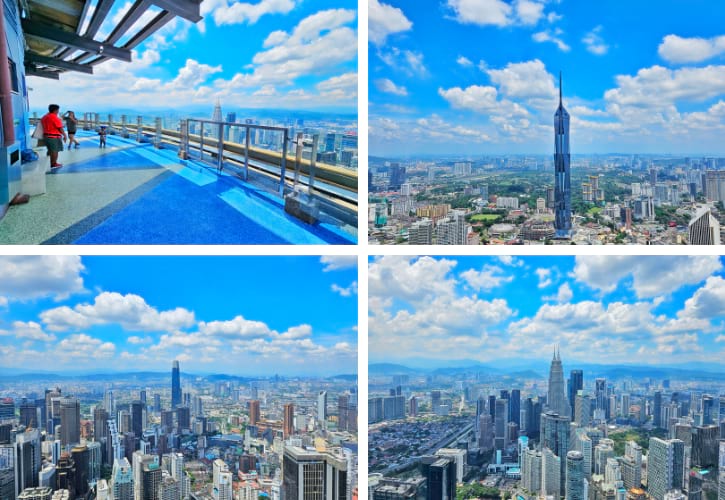 From the Sky Deck, capture the stunning skyline dotted with towering buildings. Here, you can unwind and enjoy the panoramic city views.
No wonder this is a top destination for those traveling to Kuala Lumpur for the first time. So, make sure to add this into your list.
b. Sky Box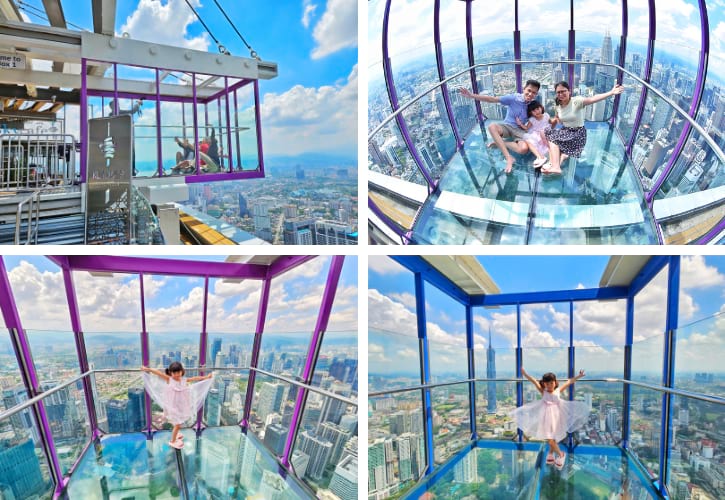 If you're ready for some heart-pumping adventure, the Sky Box in KL Tower is a must. Perched on the side of the tower, this gives you a peek at the incredible scene below.
The place itself is a great spot to see the entire cityscape. So, pump your adrenaline as you see the towering buildings through the glass cube.
How to save on admission tickets?
If you're planning to visit KL Tower, be sure to buy your tickets online here to take advantage of up to 25% in savings.
6. Aquaria KLCC – 2.5 hours (3:00 PM to 5:30 PM)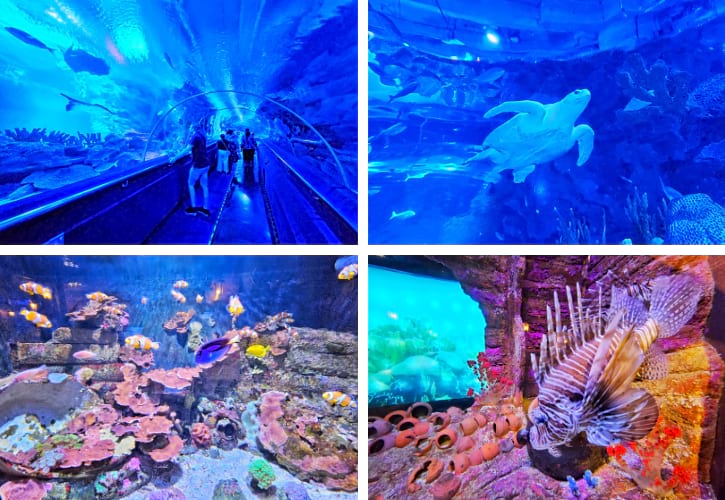 Proceed with your escapade as you meet some animals at Aquaria KLCC.
The aquarium is highly recommended, especially for those traveling with kids. Sprawling at 60,000 sq. ft, you and your loved ones would surely have fun inside.
Trek along the 90-meter transparent tunnel walkway and check out the variety of habitats. Each shelters different aquatic creatures and land-based species. These include fishes, sharks, turtles, and giant stingrays.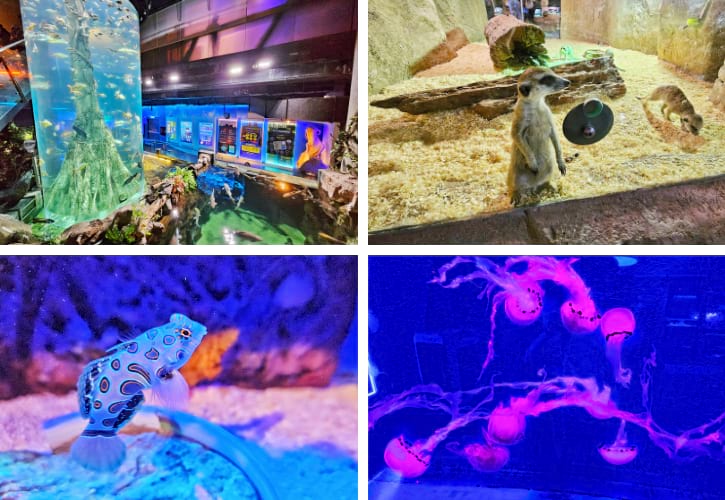 Some of the animals found in the aquarium are bright coral fish, spotted mandarin fish, red lionfish, and blue rays.
You'd also come across enthralling creatures like sea nettles and moon jellies. And of course, say hello to the adorable meerkats!
Where can you find discounted tickets?
Book your Aquaria KLCC tickets online here instead of buying on-site and you can save up to 22%. You'll receive your e-tickets instantly, and you can skip the long queues at the entrance.
7. 1919 Restaurant KL (Dinner) – 1 hour (5:30 PM to 6:30 PM)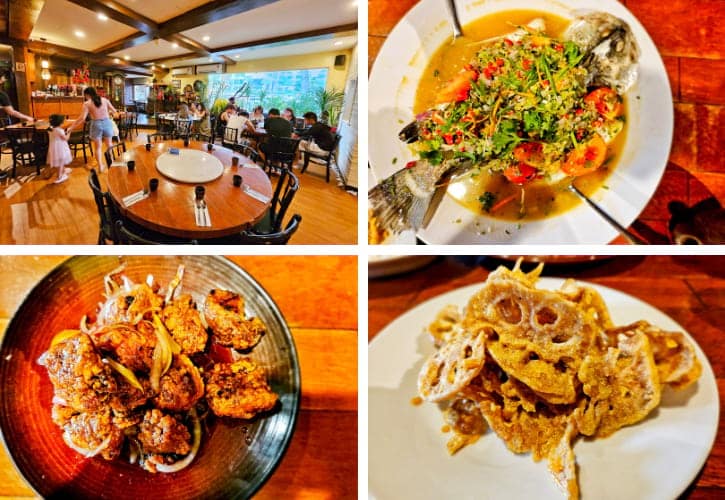 Spend your dinner at the 1919 Restaurant KL. This long-running resto is recognized for its unique and appetizing Malay and Chinese cuisine.
The Thai Steamed Fish with Lime (RM 189), in particular, is one of their best-sellers.
If you want more options, order the Crispy Lotus Root with Salted Egg Yolk (RM 23.90) and the King Sauce Chicken with Onion (RM 21.90).
8. Petronas Twin Towers and Suria KLCC – 1.5 hours (6:30 PM to 8:00 PM)
a. Petronas Twin Towers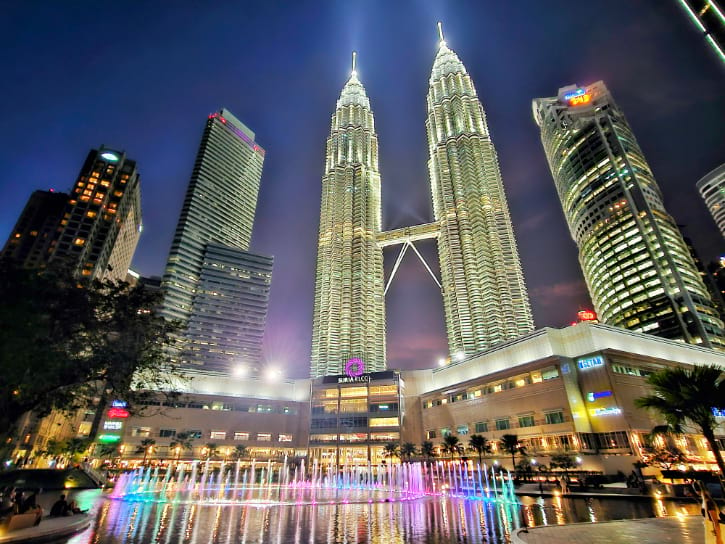 If you're visiting Kuala Lumpur, Malaysia, be sure to include a visit to the iconic Petronas Twin Towers and capture a memorable photo in front of them.
With a height of over 400 meters, this structure holds the record of the tallest twin towers in the world.
So, go around the KLCC Park, which is stationed just outside the building. Here, you can snap many photos and even use the breathtaking tower as your backdrop.
b. Suria KLCC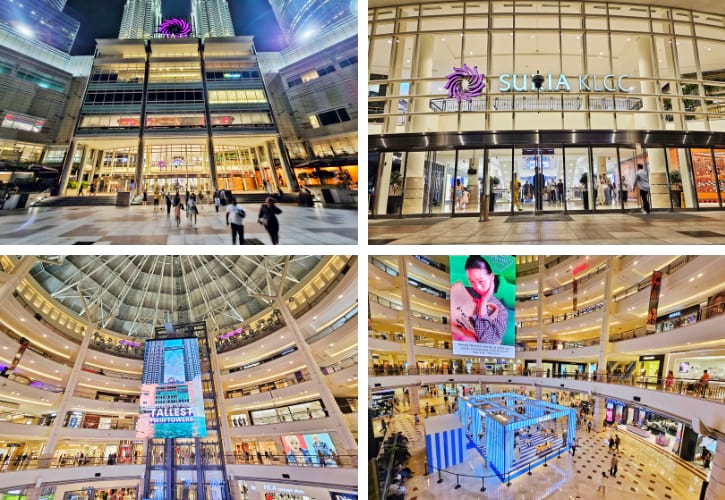 Once you've captured enough photos of the famous twin towers, go shopping at Suria KLCC. This 6-story mall nestles at the base of the Petronas Twin Towers, so you can easily shop right after.
As a high-end mall, most of the shops here are luxury brands like Louis Vuitton, Dior, Gucci, and such.
9. Symphony Lake Water Show – 30 minutes (8:00 PM to 8:30 PM)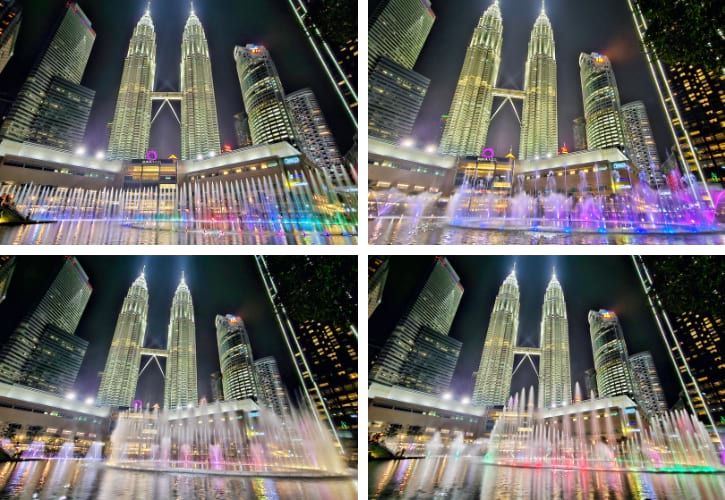 End your night with the mesmerizing Symphony Lake Water Show. This is undeniably a top-notch outdoor attraction in Kuala Lumpur that happens every evening at the scenic KLCC Park. And don't worry because it's free!
Head to the beautiful park and ready yourself for a beautiful performance. The show itself is filled with majestic illuminations and moving waters.
Conveniently, you can choose from the three showtimes―8 PM, 9 PM, and 10 PM. Each act lasts for 15 minutes, performing differing songs and animations.
Day 3: National Zoo of Malaysia, Batu Caves and 99 Wonderland Park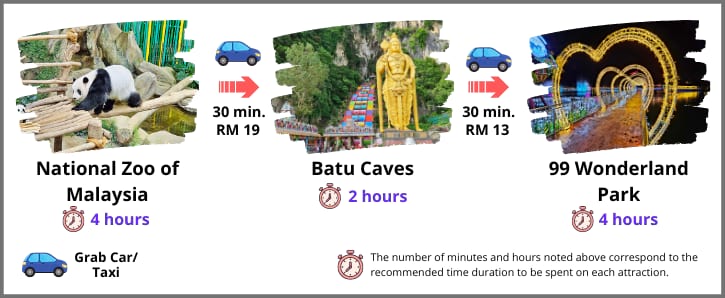 On day 3 of this itinerary, you will venture out of downtown Kuala Lumpur. These include visiting the expansive National Zoo as well as the cultural Batu Caves.
Then, you'll have a good time at the Wonderland Park in the evening.
1. National Zoo of Malaysia – 4 hours (10:00 AM to 2:00 PM)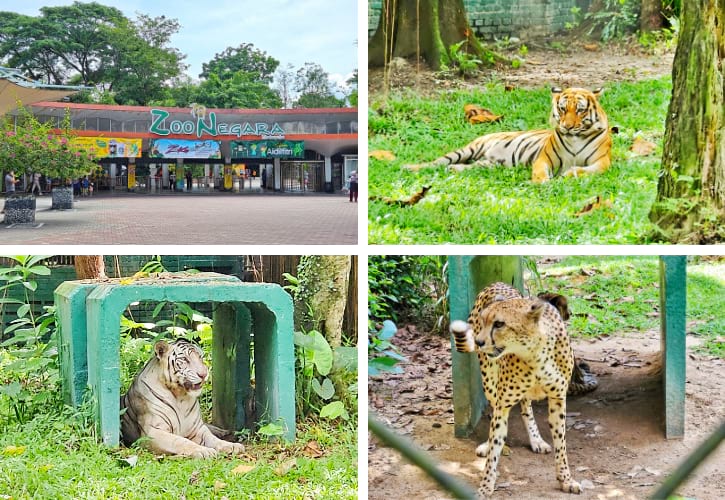 Get on with your morning trip at the National Zoo of Malaysia. Also called the Zoo Negara Kuala Lumpur, this beautiful sanctuary houses over 5,000 animals. These are mostly mammals, amphibians, and reptiles.
Aside from typical creatures, the zoo also shelters some endangered species. Here, you get to meet the rare Malayan tiger as well as some cheetahs and white tigers.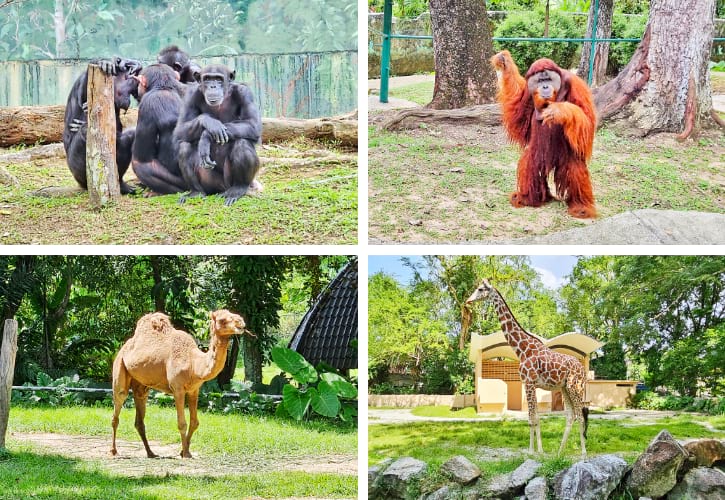 Discover some animals freely basking under the sun. Most of these are mammals like camels, chimpanzees, orangutans, and giraffes.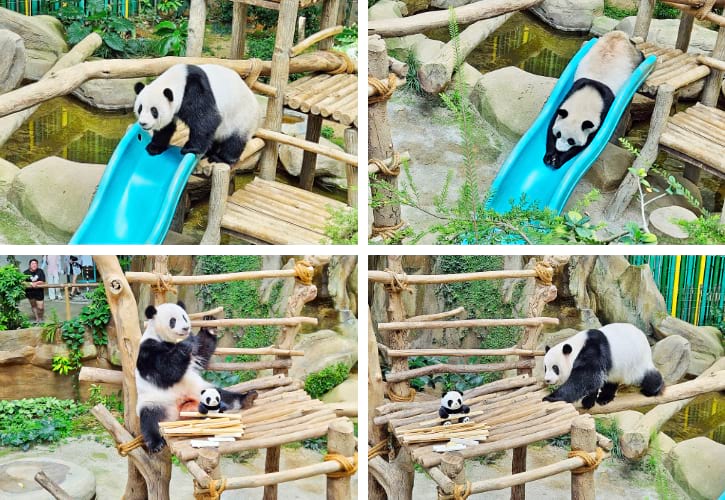 During your zoo adventure, you should not miss the famous giant pandas. See Xing Xing and Liang Liang as they goof around trees and eat their favorite bamboo.
Looking for the best deals on tickets?
Book your zoo tickets here and enjoy an additional discount of up to 18%!
Panda Café (Lunch)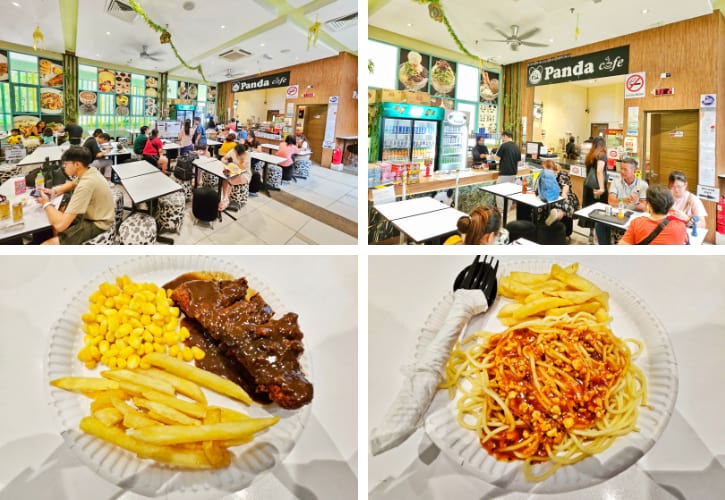 After meeting the animals, take your lunch at Panda Cafe. This is just within the zoo premises. The café serves different Western foods like Fish & Chip (RM 15) and 6 Pcs of Chicken Nuggets (RM 14).
Other options are Chicken Chop (RM 15), Chicken Burger (RM 13.90), and Spaghetti (RM 15.50). And if you buy one of these food sets, you'll get a peach tea drink as well.
2. Batu Caves – 2 hours (2:30 PM to 4:30 PM)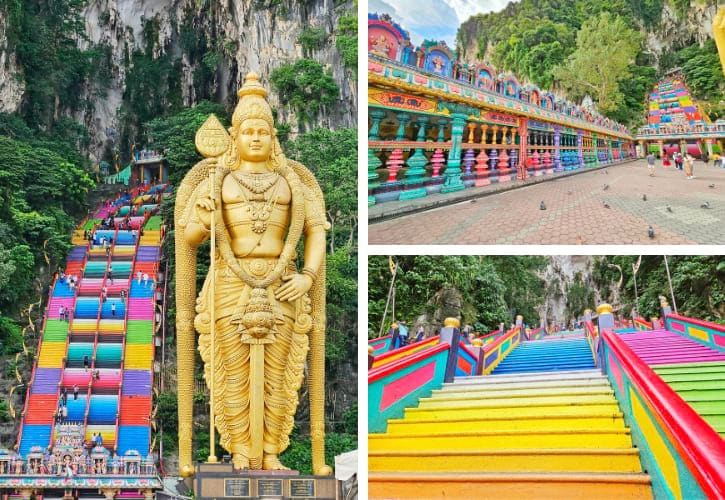 After eating, discover the ever-colorful Batu Caves. Because of its natural scenery and vibrant landscapes, this is such a renowned tourist spot in Malaysia.
The stairs going to the caves are painted in bright hues, making them very attractive.
Aside from the vivid scenes, you'd also see a towering statue of Lord Murugan. Standing at 140 ft, this golden sculpture is one of the tallest in the world. So, don't forget to take a photo of the Hindu deity before hiking up.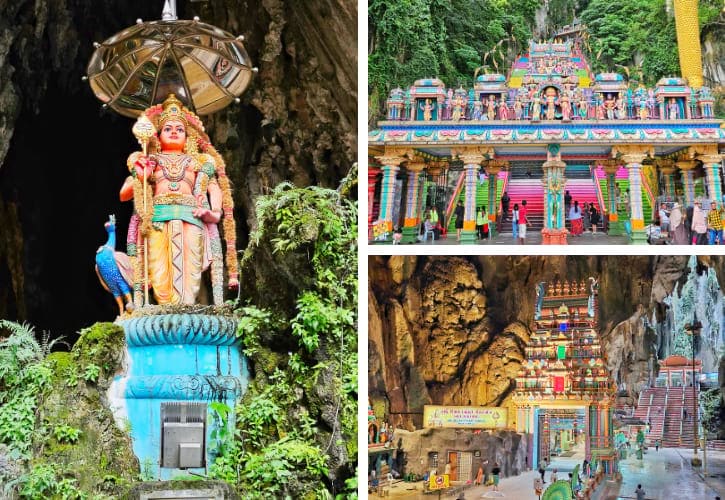 As you navigate around the caves, you'd come across more statues and unique carvings. Take your time and appreciate the architectural beauty as all of these are relevant fragments of the past.
And since the place itself is sacred, there are some things that you need to know beforehand.
Make sure to dress appropriately during your visit. Skirts and short pants above the knee are not permitted.
Avoid bringing food inside the temple because there are monkeys around.
Never feed the monkeys because this can make them aggressive.
Besides using a Grab car, what other modes of transportation can you use to get to Batu Caves?
For a convenient trip to Batu Caves, you may consider taking this famous bus tour 1 or bus tour 2 that offers direct transportation to the site.
3. 99 Wonderland Park – 4 hours (5:00 PM to 9:00 PM)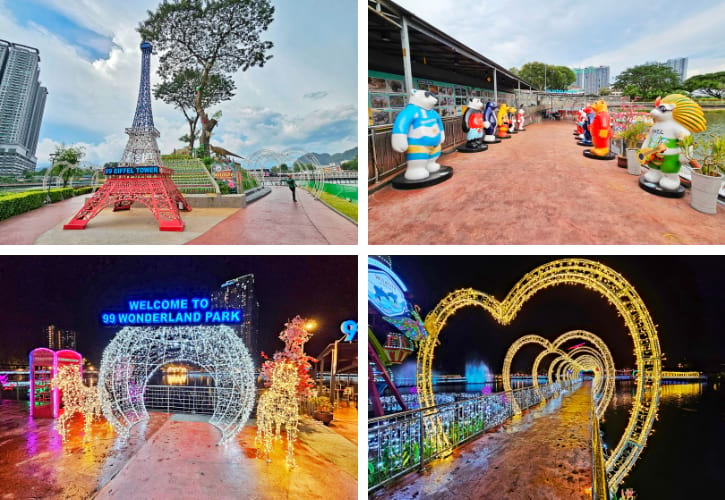 Your next destination would be the 99 Wonderland Park. This newly established recreational place in Kuala Lumpur offers a wide range of attractions and activities, catering to visitors of all age groups.
The park is adorned with charming LED lights that create a magical and romantic ambiance.
You can enjoy leisurely strolls along beautifully illuminated pathways and exhibits while being captivated by the shimmering fairy lights.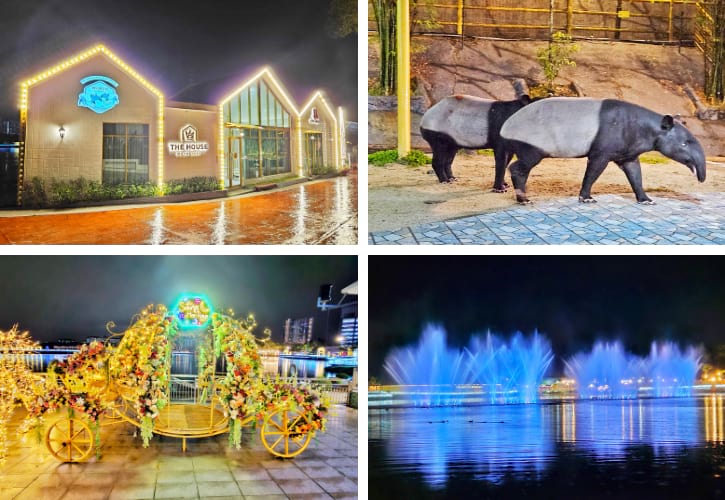 There are additional attractions available at the park, including a mesmerizing musical dancing fountain, a spacious lake perfect for paddle boating, and a train and cruise that offer delightful sightseeing experiences.
One of the park's distinctive features is the Malay Tapir exhibit, where tapirs reside in a jacuzzi pool, making it the first-of-its-kind attraction worldwide.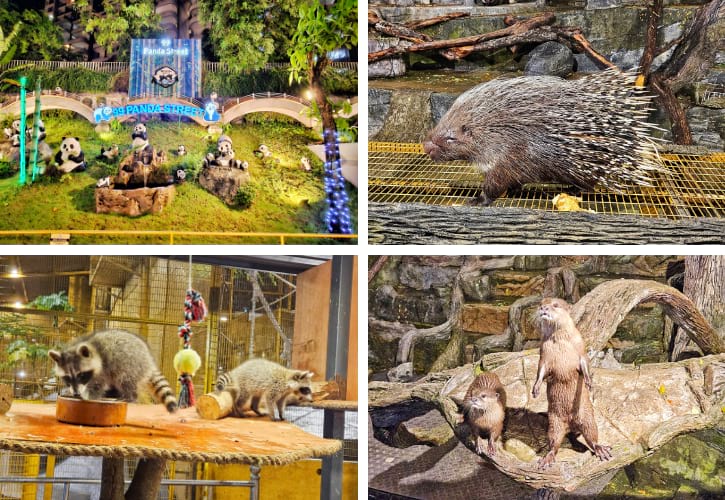 As you explore the park, you'd meet more attractions like the 99 Panda Street, 99 Universal Bear, and the 99 Dinosaur Park, highly recommended for photography sessions.
Besides that, you have the opportunity to interact with a diverse array of animals, such as meerkats, deer, otters, various fish species, tapirs, sun bears, crocodiles, ostriches, iguanas, rabbits, raccoons, and many more!
99 Seafood Restaurant (Dinner)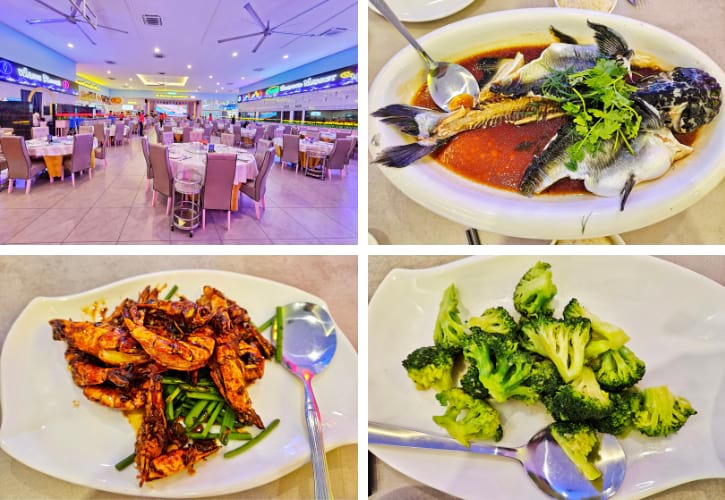 Take your dinner at the 99 Seafood Restaurant, which is just within the park premises.
If you love seafood, they have Steamed Fish with Soy Sauce for only RM 120 and Stir-Fried Sauce Prawns for RM 29.40. Their Stir-Fried Broccoli (RM 23.90) is also commendable.
Tip: To make sure you don't miss out, we recommend pre-booking your 99 Wonderland Park tickets online in advance to avoid disappointment if tickets sell out.
Day 4: KL Bird Park, Pavilion Kuala Lumpur, Bukit Bintang and Jalan Alor Food Street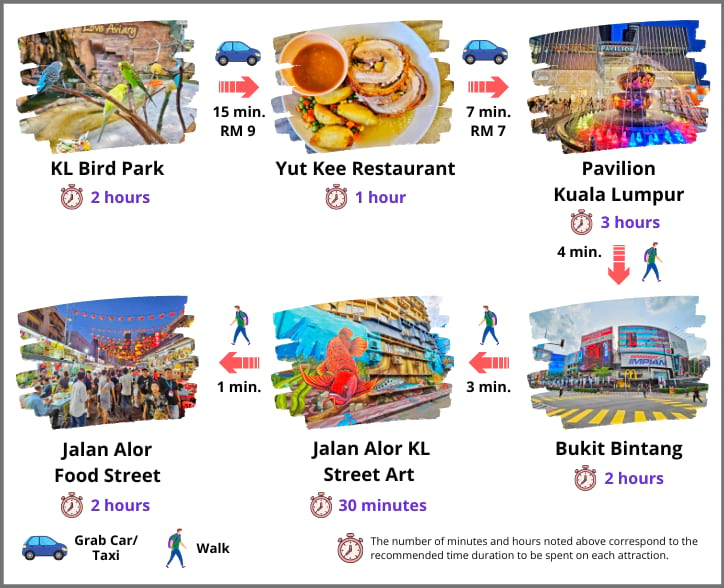 On the fourth day of your Kuala Lumpur trip, I recommend going to KL Bird Park and Pavilion shopping mall.
In between these tourist sites, you'll also visit food stalls and more local stores. And at night, you'd be having fun at Changkat Bukit Bintang.
1. KL Bird Park – 2 hours (10:00 AM to 12:00 PM)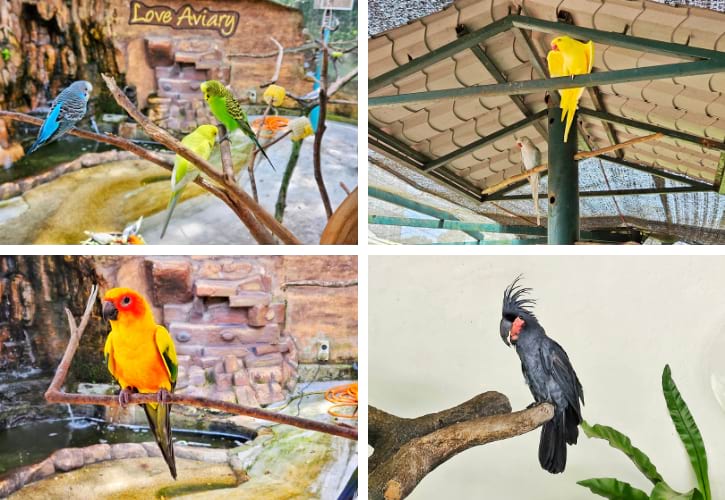 Embark on your morning trip by visiting the KL Bird Park. This is situated in the Kuala Lumpur Lake Gardens, which houses over 3,000 birds.
The park itself is very scenic so you'd surely enjoy the picturesque landscapes.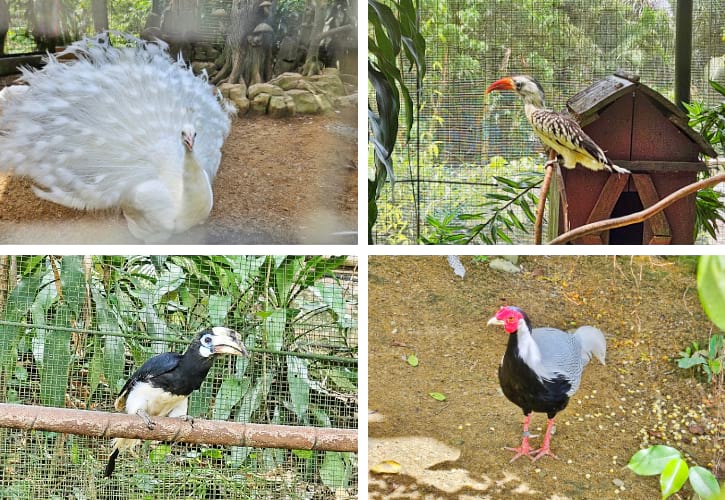 Meet some of the bird species in the park and get to know more about them during your visit. Here, you'd come across silver pheasant, red-billed hornbill, southern pied hornbill, and white peafowl.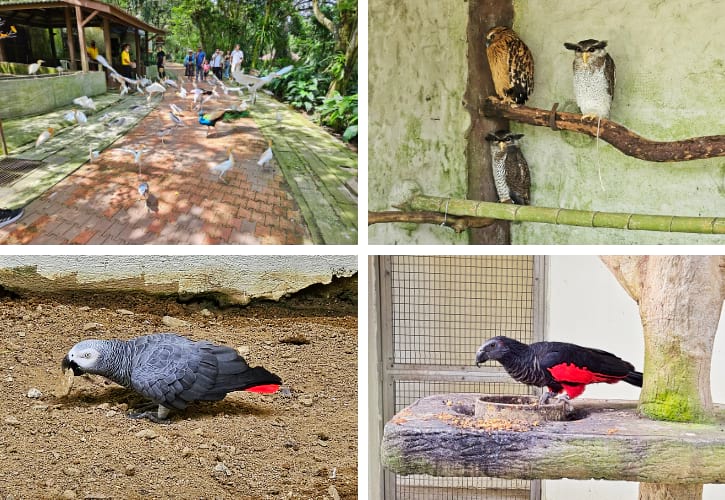 There are more bird species in the park that you should check out. These include African grey parrots and pesquet's parrots. There are lots of owls here too.
So, spend a lot of time seeing these charming animals and stroll around the park leisurely.
2. Yut Kee Restaurant (Lunch) – 45 minutes (12:15 PM to 1:00 PM)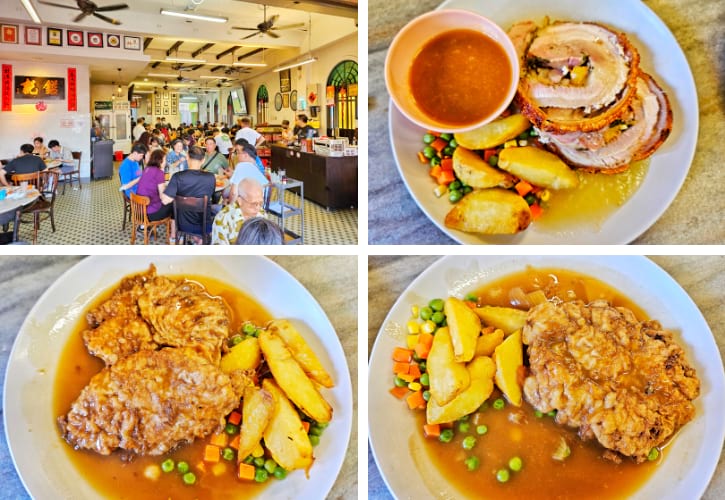 Satisfy your hunger by visiting the Yut Kee Restaurant. As one of the oldest coffee shops in KL, eating here is a must. The restaurant has been operating since 1928 and is known for its breakfast and lunch options.
Have a taste of their best-selling dishes like the Roast Pork Special (RM 24.20), which is only available every Friday, Saturday, and Sunday. You may also try their Pork Chop (RM 16.20) and Chicken Chop (RM 15.30).
3. Pavilion Kuala Lumpur – 3 hours (1:00 PM to 4:00 PM)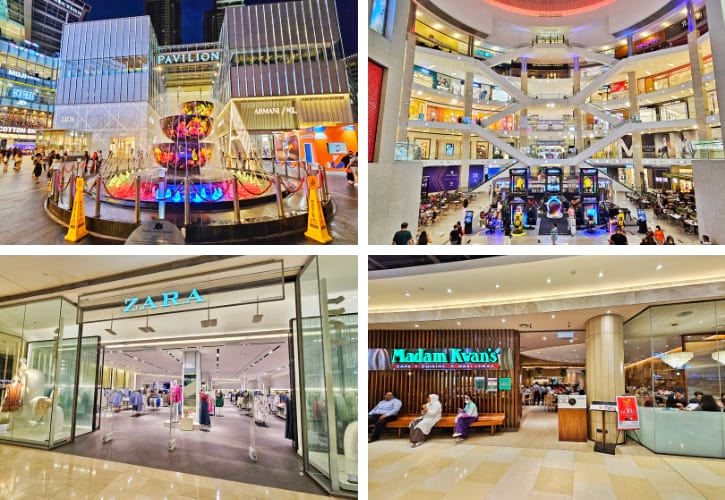 Go shopping around Pavilion Kuala Lumpur and buy all the things that you want. This is a famous shopping destination in the city, where you'd find high-end brands and luxury stores.
In fact, there are more than 700 stores to explore. These include Burberry, Chanel, Gucci, Prada, Louis Vuitton, and more. So, if you're looking for something to splurge on, this upscale mall has a lot to offer.
4. Bukit Bintang – 2 hours (4:00 PM to 6:00 PM)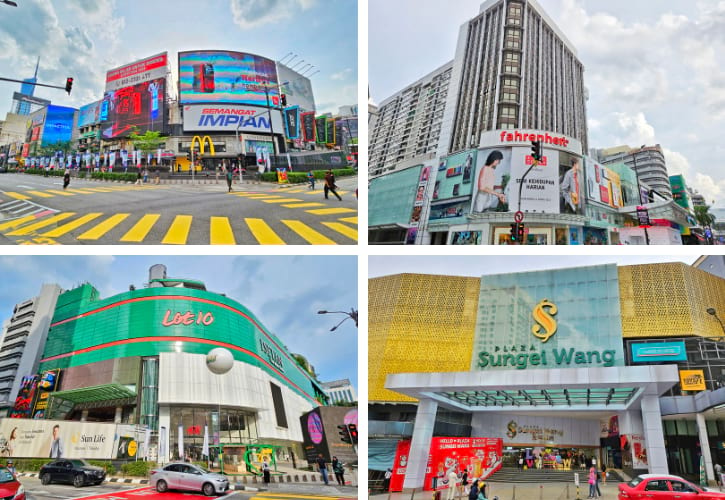 If you think your shopping is done, you got it wrong. Discover the busy streets of Bukit Bintang and find more shopping malls around. Some of the top choices are Lot 10, Fahrenheit88, and Sungei Wang Plaza.
Aside from shopping, this district is full of bars and music clubs.
Hence, if you're in need of fun nightlife, this district is a great pick. No wonder why many young adults and even international travelers flock here for entertainment.
5. Jalan Alor KL Street Art – 30 minutes (6:00 PM to 6:30 PM)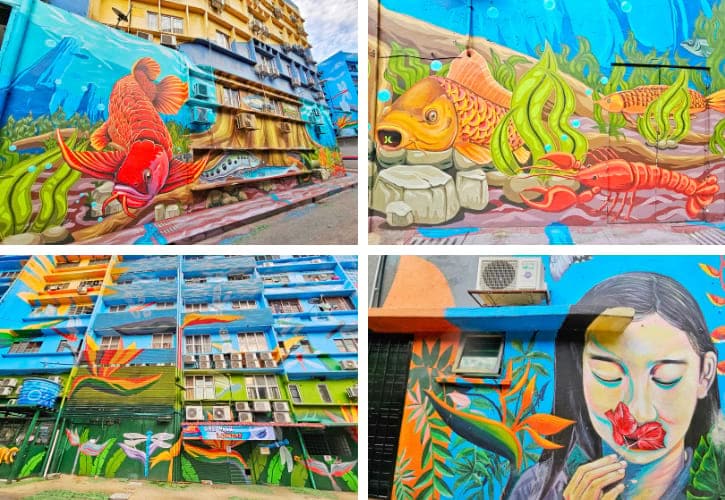 Jalan Alor KL Street Art is truly an eye-catching section in the district. The painted walls give off a unique ambiance and style that draw tourists from around the world.
So, make sure to drop by one of the best photography spots in Kuala Lumpur and capture these vibrant designs.
6. Jalan Alor Food Street and Changkat Bukit Bintang (Dinner) – 2 hours (6:30 PM to 8:30 PM)
a. Jalan Alor Food Street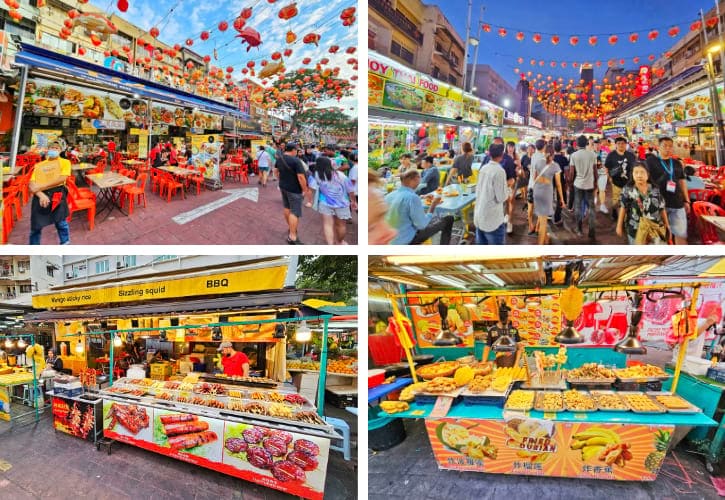 Feast on the various local dishes and snacks at Jalan Alor Food Street.
The street is always loaded with foodies who want to try various Malaysian and Chinese cuisines. Some of the crowd-favorites are the BBQ sewers, satay, and fried chicken.
Because of the ambiance, many locals and international visitors head to this food street in Kuala Lumpur, especially at night.
At nighttime, the food stalls are brimming with delicious food and frenzied energy from all walks of life. So, revel in the busy street and savor the delectable treats!
b. Changkat Bukit Bintang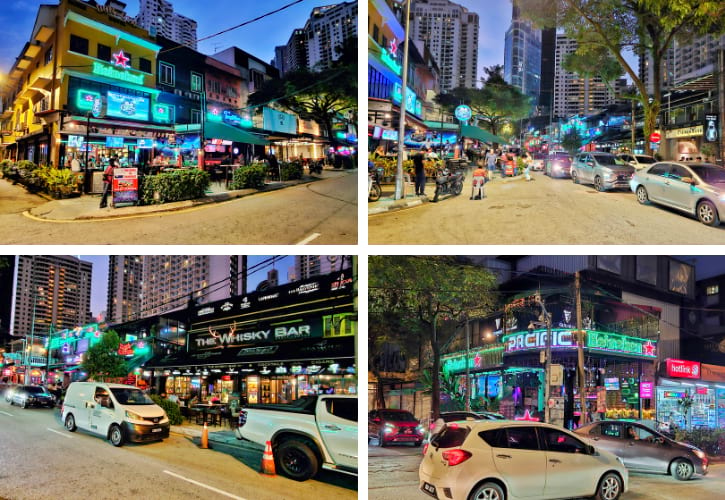 Finish off your night at Changkat Bukit Bintang. It's just located across Jalan Alor, making it the perfect destination after eating your dinner.
Enveloped by numerous clubs and bars, this section is the best place for drinking sessions and chill conversations.
You can walk around the strip and find your preferred spot. Some bars have live music while others are known for lively beats.
Day 5: Sunway Lagoon – Full Day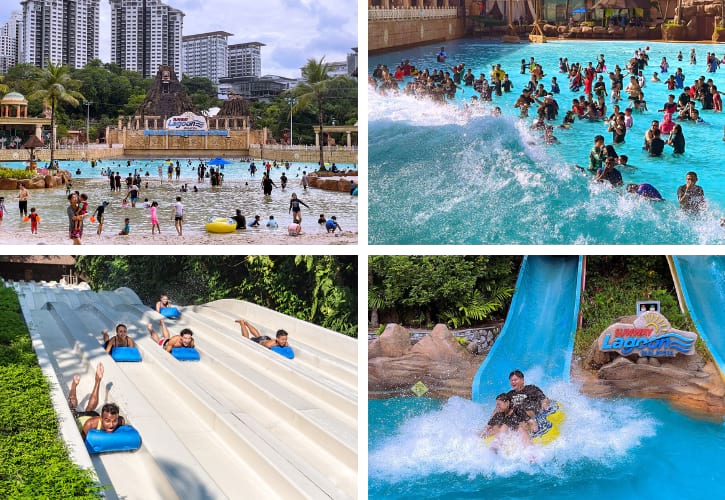 The last day of your KL itinerary is best allocated at the Sunway Lagoon.
This is a fun-filled theme park nestled outside of Kuala Lumpur. With plenty of water rides, for sure you'll have one of the most exciting outdoor experiences here.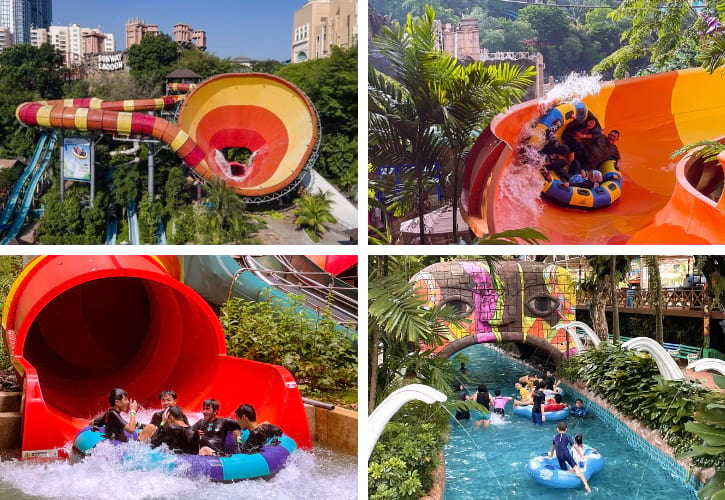 Whether you're eyeing a relaxing ride or a fast-paced slide, the park got you covered. So, spend your last day in the city here with your family and friends.
Clever Strategies for Saving Money:
Why pay more at the ticket counter? Buy your Sunway Lagoon tickets online here for 12% cheaper than on-site.
Money-Saving Tips for KL Attraction Tickets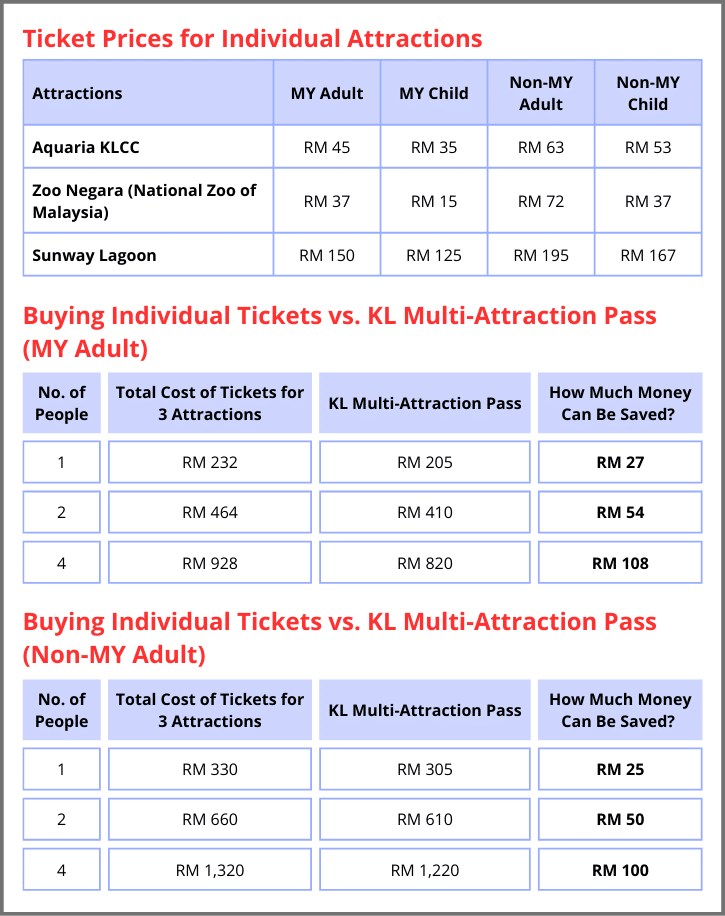 If you plan to visit Aquaria KLCC, Zoo Negara (National Zoo Malaysia) and Sunway Lagoon, the combined ticket price for 2 pax is RM464 (Malaysian) and RM660 (Non-Malaysian).
However, by opting for the KL Multi-Attraction Pass, 2 persons can enjoy all these attractions for only RM 410 (Malaysian) and RM 610 (Non-Malaysian), saving RM 54 (Malaysian) and RM 50 (Non-Malaysian).
If you travel with 4 people, you can save even more, a total savings of RM108 (Malaysian) and RM100 (Non-Malaysian)!
The Kuala Lumpur Multi-Attraction Pass offers flexible options, including a 2-attraction, 3-attraction or 4-attraction pass covering up to 7 popular tourist attractions in Kuala Lumpur. For more information, see the link provided below.
Plus, this pass gives you the freedom to choose which attractions to visit and when, according to your preferences and schedule.
How to Get Around Kuala Lumpur
1. KL Sightseeing Bus Tour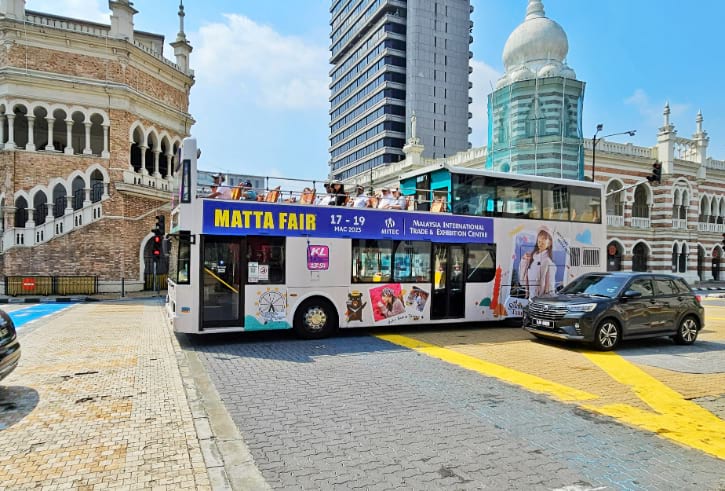 One of the best ways to tour around the city is through the KL Sightseeing Bus Tour. With 27 designated stops, this gives you the chance to explore more than 60 attractions.
If you opt for this mode, you won't have to go through public transportation. This means you save time and discover destinations at your own pace.
To have an idea of the current pricing and stops covered, see the KL Sightseeing Bus website here.
2. Join a Kuala Lumpur Full Day Tour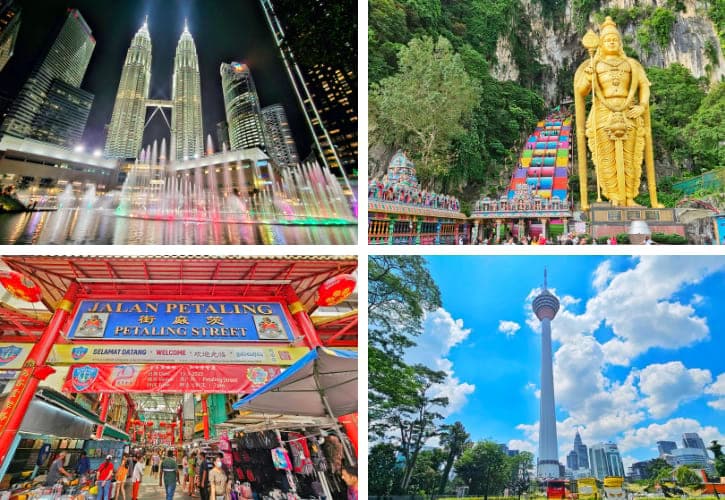 Another remarkable choice is by joining the Kuala Lumpur Full Day Tour. Just like the first option, this takes you directly to Kuala Lumpur's top-rated attractions. Hence, no stressful public transportation whatsoever.
More than that, this is a reasonable option, especially for first-time travelers who are not familiar with the city.
So, I would definitely suggest that you book this famous day tour in KL and visit 21 places conveniently. To see the pricing and itinerary details, simply visit the link that I provided.
3. Grab Car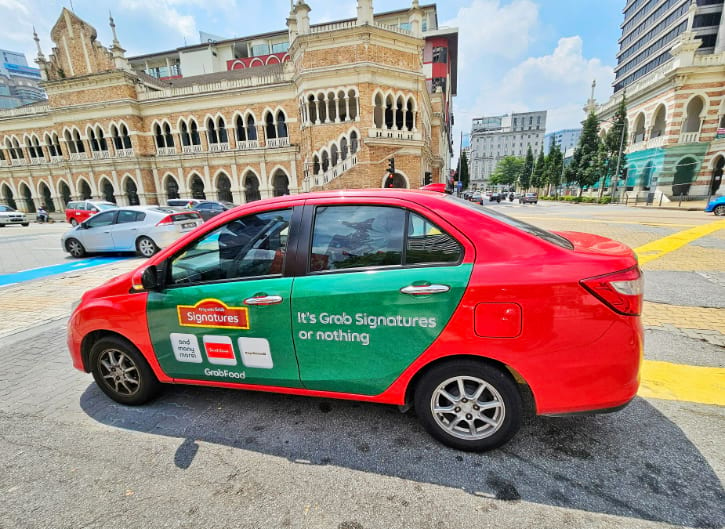 If you want a smooth and more personal ride, then booking a grab car is convenient. This transportation offers pick-up and drop-off services, making it easy to explore various locations in the city.
Plus, you can easily book a ride via your mobile phone. So, if you want to be taken to your destination with ease, this is a good choice.
4. Private Tours (Private Car/Van Charters)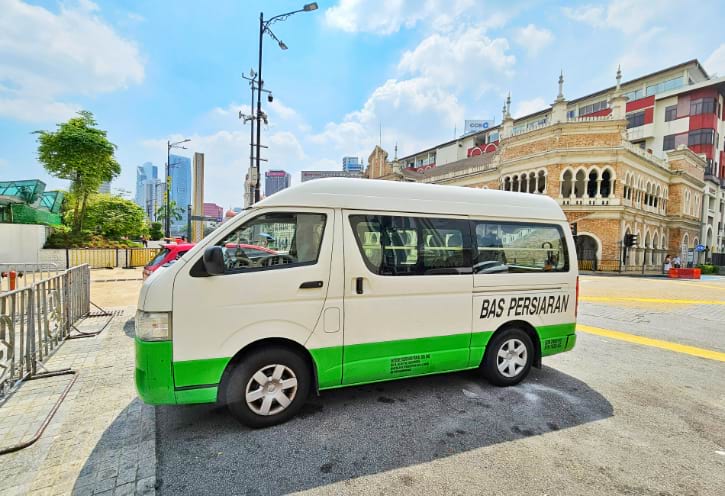 Reasons to Consider Taking Private Tours:
Convenience and Flexibility: In terms of comfort and versatility, this is no doubt the best choice. This service allows you to choose your preferred departure time. Accordingly, they can personalize your trip according to your schedule.
Relaxing and Exclusive: The service also ensures that you relax while traveling. It's because you won't be dealing with the crowd during public transport. So, you can definitely chill during the journey and enjoy the sights of Kuala Lumpur even more.
Point-to-Point Transport: Whether you're staying in a hotel or a certain area, the van picks you up and drops you off at your preferred locations. As a result, this is the finest option for those with children or elderly passengers.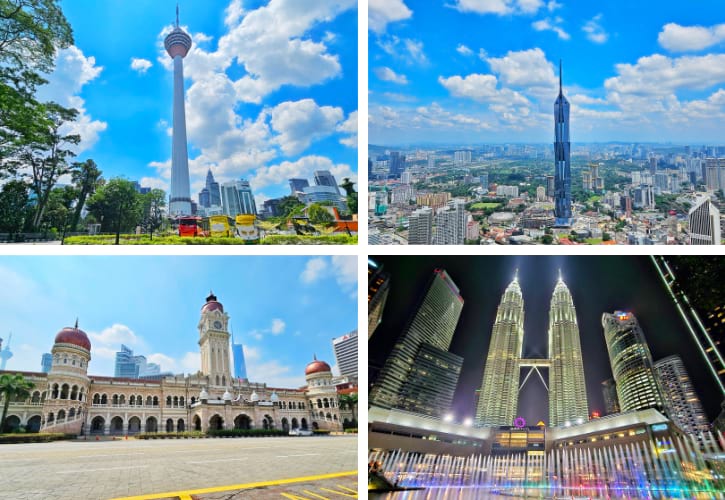 If you are interested in booking a private tour in KL, you've got 3 options to choose from. These are Private Tour 1, Private Tour 2, and Private Tour 3.
The Private Tour 3, in particular, is the best choice if you want to plan your own trip. This tour allows you to set your own schedule for a more seamless and relaxing trip.
To fully understand each of the tours, simply check out the links above. From there, you can compare the itineraries and find the best that suits your preferences.
5. Self-driving
The last option is by renting a car. This would be a nice alternative if you're traveling with your family or friends.
Through this, you can explore tourist spots on your own schedule and not worry about the surge of crowds in most public transportation.
On top of that, this can be a cost-effective mode if you want to explore other sites beyond the city. If interested, head to this website and see their car options.
Kuala Lumpur Itinerary 5 Days Map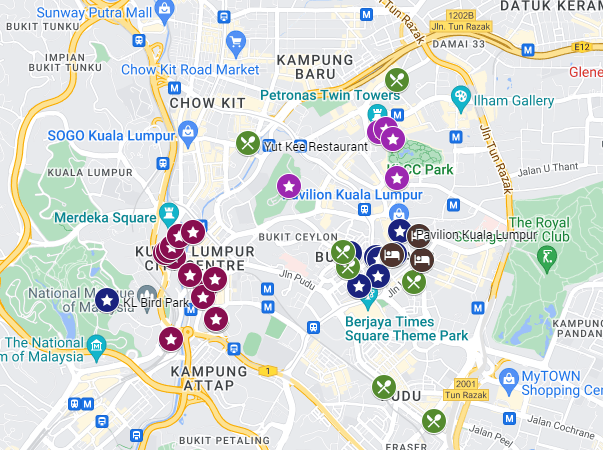 To make it easy to understand my 5-day itinerary for Kuala Lumpur, I have created the map above.
After Kuala Lumpur, where are you going next? Will your next destination be Penang or Singapore?
If so, you can refer to my Penang or Singapore Itinerary for assistance in organizing a delightful and unforgettable journey.
The Best Places to Stay in Kuala Lumpur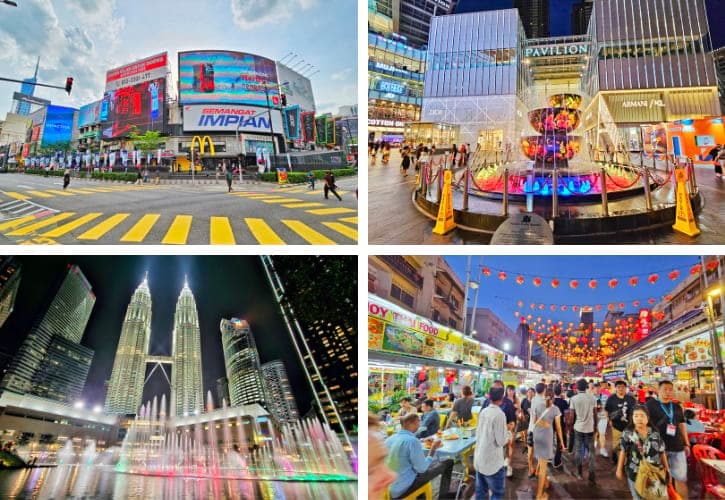 The best and most convenient area to stay in Kuala Lumpur is undeniably Bukit Bintang. There are several reasons why this district is highly recommended for tourists like you. Check them out below:
Strategic Location: The area itself sits in the center of KL. This way, you can easily get around the city and uncover various tourist attractions. These include the Kuala Lumpur Tower, Petronas Twin Towers, Sultan Abdul Samad Building, and Chinatown.
Easily Reachable MRT Station: Bounded by the Bukit Bintang MRT station, this means extra convenience and comfort.
Seamless Taxi Service: Since it's within the city, you won't have a problem booking Grab. There are also plenty of taxis around the area.
Shopping Spree: Malls are everywhere, making it a top-notch choice for shopaholics. Some of the malls within the district are Lot 10, Pavilion, and Sungei Wang Plaza. These shopping centers offer a combination of affordable products and luxury items.
Abundant Food Choices: Of course, the place is also encircled by local food stalls and the best restaurants. These serve a variety of tasty dishes and snacks for everyone. A famous food section here is the Jalan Alor Food Street, where you'd enjoy an authentic Malaysian food escapade.
Vibrant Nightlife: Lastly, the district holds a number of bars and clubs, especially on the sides of Changkat Bukit Bintang. So, if you want to try Kuala Lumpur's nightlife, this is the place to be.
Recommended Hotels in Bukit Bintang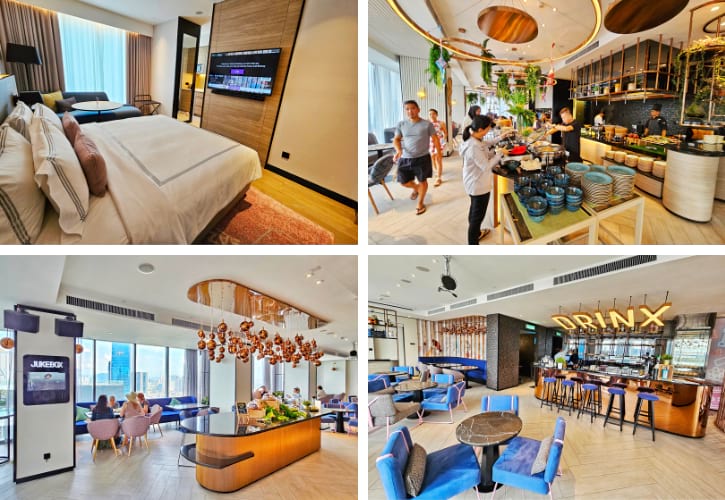 Capri by Fraser Bukit Bintang: This modern and sophisticated hotel is just 8 minutes away from the Pavilion shopping mall. It's also 10 minutes from the famous Jalan Alor Food Street. To top it all, it would only take around 12 minutes to reach Petronas Twin Tower and KL Tower via car.
Gold3 Boutique Hotel: If you're on a budget, this 2-star hotel is worth your money. The rooms are decent accommodations after a long trip. Additionally, it's located close to Capri by Fraser Hotel, which makes it a great option in terms of location.
Pavilion Hotel Kuala Lumpur: Settled across the Pavilion Kuala Lumpur shopping mall, this is also a nice choice for tourists. Because of its strategic positioning, you'd be able to enter the mall with ease.
KL International Airport Transfers
1. KLIA Express Train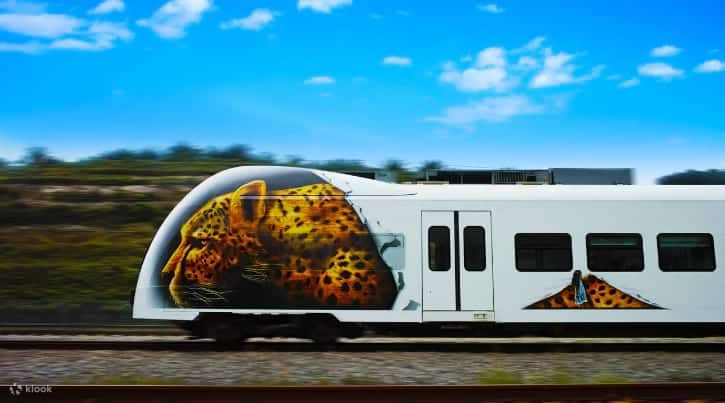 The first option is the KLIA Express train, which is a non-stop high-speed train. This connects KLIA/ KLIA2 and the KL Sentral in just 33 minutes!
The original one-way ticket price is RM 55. However, if you book discounted tickets online, it only costs RM 49.
Once you arrive at KL Sentral, you just ride the LRT Kelana Jaya Line (KJL) going to Pasar Seni Station. From there, you transfer to MRT Kajang Line to Bukit Bintang Station. The total travel time would be around 25 minutes with a cost of RM 8.20.
Don't forget to know the full train schedule below to plan your trip efficiently.
From KLIA: For travelers from KLIA, the first departure time is 5:10 AM. On the other hand, the last train is set at 12:10 AM.
From KLIA2: If KLIA2 is your starting point, then the first departure time is 5:05 AM. Then, the last train is scheduled for 12:05 AM.
Frequency: Depart 2 times every hour
2. Aerobus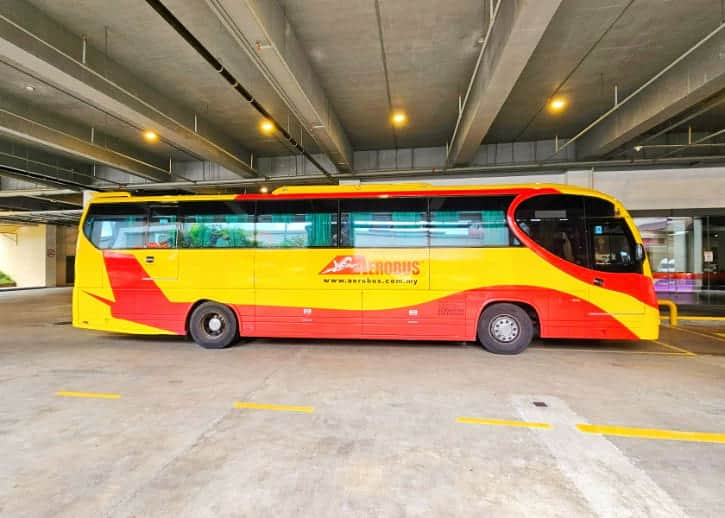 The next option is the Aerobus. Between KLIA/ KLIA2 and KL Sentral, the bus would travel for around 1 hour for a single journey.
If you plan to buy one, you can get the tickets at Transportation Hub. This is located at level 1 of the Gateway@klia2 shopping mall. It costs RM 15 per adult.
From KLIA: The bus normally operates from 4:45 AM to 10:45 PM daily.
From KLIA2: The schedule begins at 5:00 AM up to 11:00 PM daily.
Frequency: Depart every 1 hour
3. Private Airport Car Service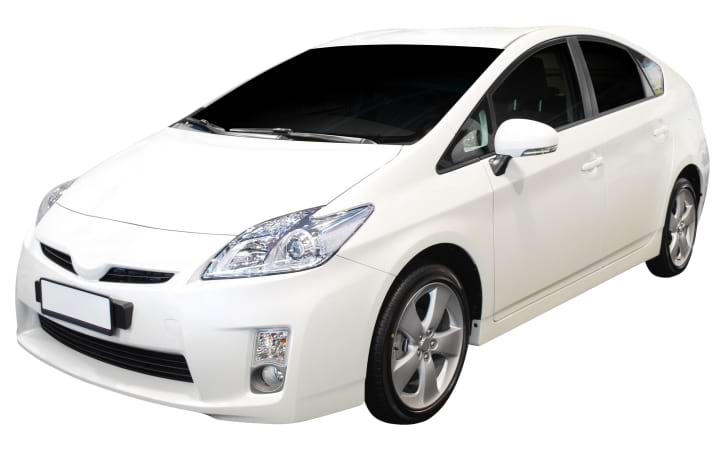 If you're looking for a door-to-door service, then the private airport car service is the answer to your needs.
This option picks you up from Kuala Lumpur International Airport and then drops you to your chosen accommodation.
Because of the direct transfer, it's a suitable choice for those with lots of luggage. It's also suggested if you're with kids or the elderly. Plus, you won't be stressed with transferring from one public transport to another.
So, for those who prefer a faster and direct route, private airport transfer is highly advisable. You may check out the website for private airport transfers here to have an idea of the rates and the car types available.
Internet Access

When you are traveling in Kuala Lumpur, it's highly encouraged to avail of the local sim card. This is important so you can easily connect to the internet when booking reservations and transportation.
Additionally, this allows you to find directions efficiently and navigate destinations with ease. So, if you're looking for a cheap and convenient sim card, check it out here.
Booking it online allows you to pick up the sim card once you arrive at the Kuala Lumpur International Airport 2 (KLIA2).
Plus, the sim already comes with unlimited calls and 30 GB, both of which are valid for up to 30 days.
Extra Days: Visit Genting from Kuala Lumpur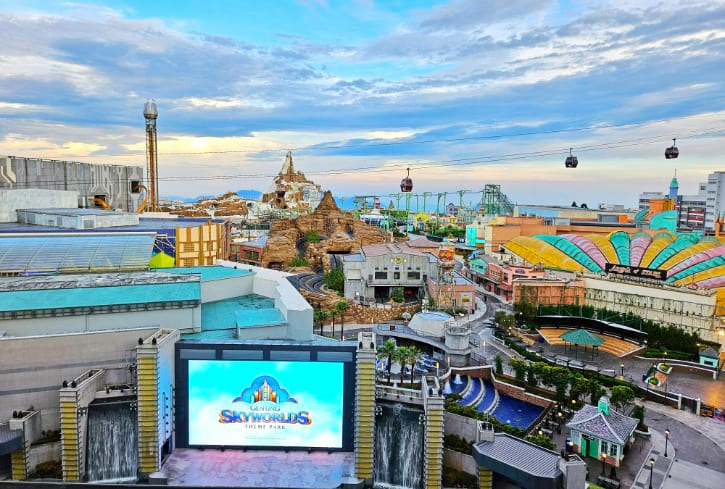 If you have more days to spend in Kuala Lumpur, why not visit Genting Highland?
This is such a beautiful destination surrounded by majestic landscapes.
As a popular hill resort in Malaysia, you'd love the cool climate and breathtaking nature scenes. Not only that but it's only 1 hour away from Kuala Lumpur.
1. Genting SkyWorlds Theme Park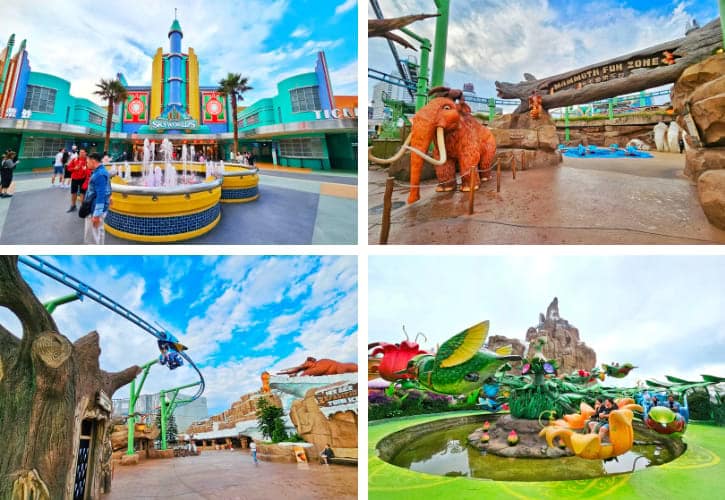 Featuring a number of rides and attractions, the Genting SkyWorlds Theme Park is no doubt one of the highlights in the place. This outdoor theme park is perfect for both kids and adults.
Go around the complex and marvel at the colorful architectural structures. And of course, there are lots of roller coasters and thrilling attractions to keep you entertained. Don't miss the simulation activities and interactive rides too!
Smart Saving Technique: Book your Genting SkyWorlds tickets here and save up to 20%, while also enjoying the benefit of direct entry to the park and skipping the queue!
2. Skytropolis Indoor Theme Park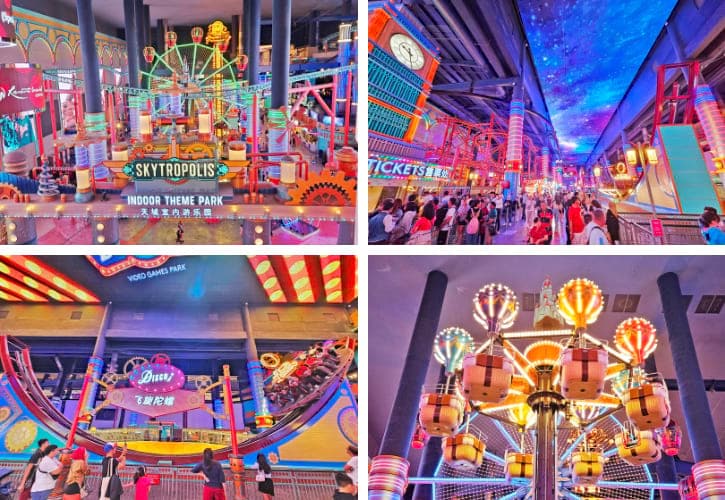 Next on the list is none other than Skytropolis Indoor Theme Park, an indoor theme park for all ages.
Whoop it up as you try one of the attractions with your loved ones. There are plenty of enjoyment options here, from relaxing rides to thrilling excursions.
Aside from this theme park, the Genting Skyway cable car is also commendable. This ride seamlessly transports you from the mountain base up to the summit.
And during your cable trip, you'd be encircled by gorgeous mountains and lush forests.
Valuable suggestion: Buy your Skytropolis tickets online to receive an extra discount of up to 11% compared to buying the tickets on-site at the counter.
3. Casino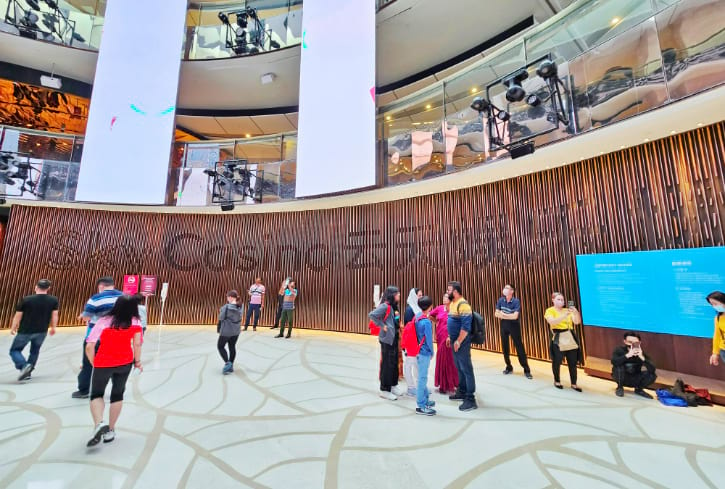 Try your luck at the Genting Highlands Casino. As one of the biggest casinos in the world, there are several games to enjoy here. Have a good time playing roulette, baccarat, blackjack, and other games.
And even if you're not a fan of gambling, the place itself is highly impressive. Admire the sophisticated architecture as well as the glittering designs all over the casino.
How to get there?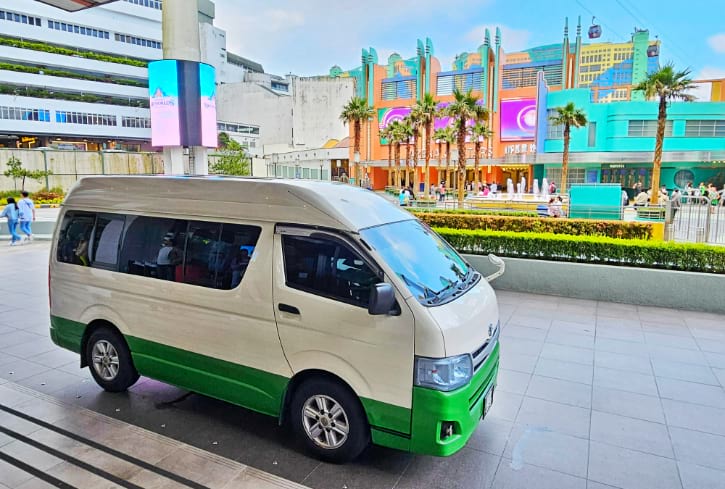 By Bus Tour: There are 2 popular bus tours available from Kuala Lumpur to Genting Highlands. For a detailed timetable and pricing details, you can check the Bus Tour 1 and Bus Tour 2 websites here.
By Express Bus: Another way is Express bus. You can buy your bus tickets at the ticketing counters inside the KL Sentral. The bus will pick you up and then drop you at Awana Bus Terminal. After that, you just take the Genting Skyway cable car that takes you to Genting Highlands.
By Genting Private Car: The last option would be booking a private car, which is the best choice for convenience and safety. This offers direct pick-up from your hotel, saving you time from public transportation.
Finally, I hope my recommended itinerary for Kuala Lumpur can help you plan a wonderful trip and save you research time.
Related Posts