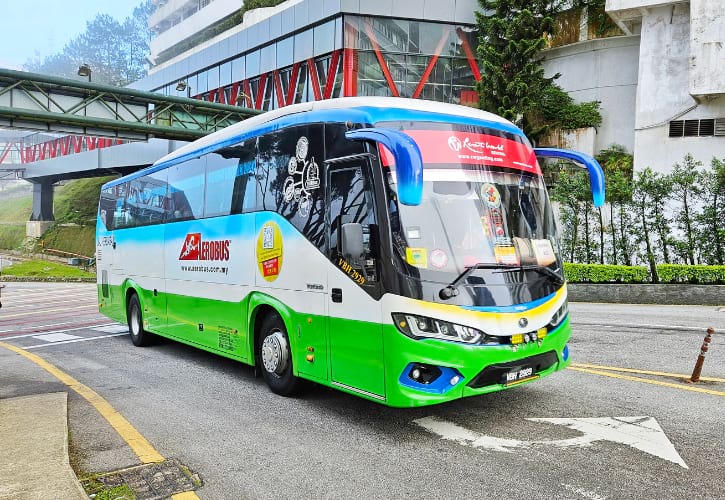 Kuala Lumpur (KL) to Genting Highlands provides you with 3 transportation options, including taking an express bus, hiring a private car service, or taking a day trip.
Genting is about 54.2 km from KL Sentral and usually takes about 1 hour to arrive if traveling by car.
In this guide, I will provide very detailed information on how to go to Genting from Kuala Lumpur.
Plus, you'll learn the significant differences between each mode of transportation, which will help you choose the one that best suits your preferences and budget. 😊
1. Take Express Bus from Kuala Lumpur to Genting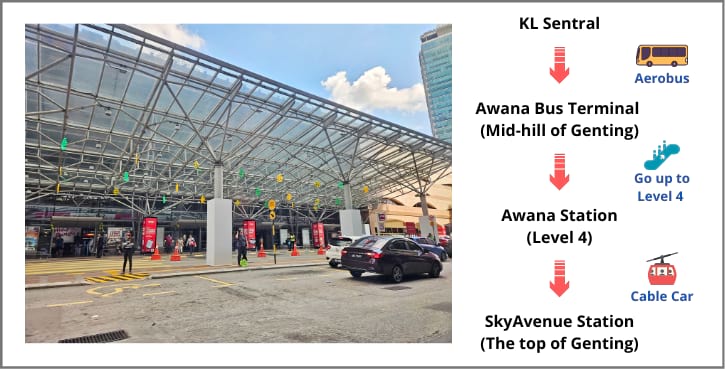 Take the Aerobus Express from KL Sentral in Kuala Lumpur to Awana Bus Terminal (mid-hill of Genting Highlands). The one-way trip is priced at RM 10, and the approximate travel time is around 2 hours.
Once you arrive at Awana Bus Terminal, simply go up to level 4 using the escalator. From there, you can easily board the Awana SkyWay Cable Car, which will take you to the top of Genting at SkyAvenue Station. This enjoyable cable car ride typically lasts about 10 minutes.
Express Bus: You can buy the bus tickets at KL Sentral.
Cable Car: Simply book the cable car tickets online. This allows you to ride the cable car by just presenting the e-ticket, which is very convenient and time-saving.
If you want to know more about this transportation option, don't worry. Here are the step-by-step instructions on how to take the Awana SkyWay Cable Car from Awana Bus Terminal to SkyAvenue Station.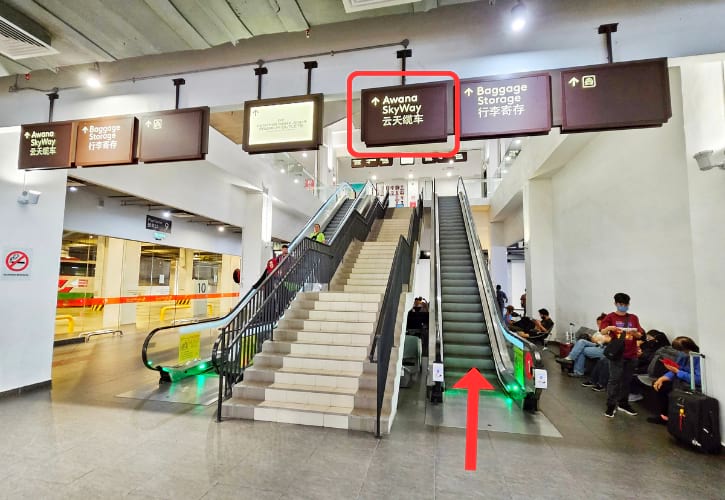 1. At Awana Bus Terminal, take the escalator up to level 4.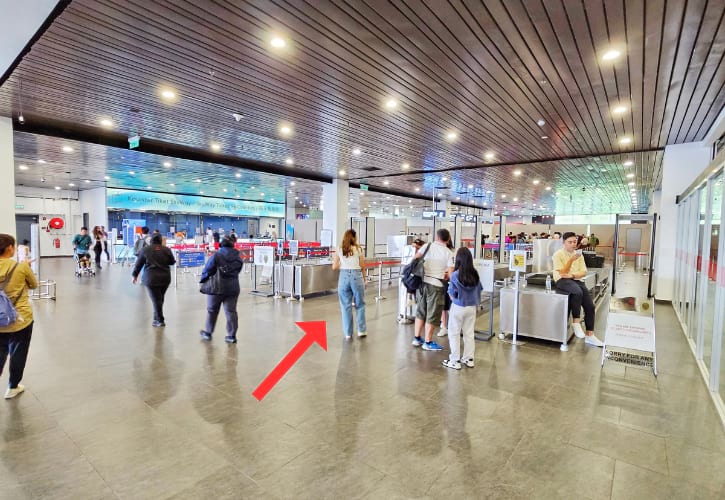 2. Board the Awana SkyWay Cable Car from Awana Station to SkyAvenue Station.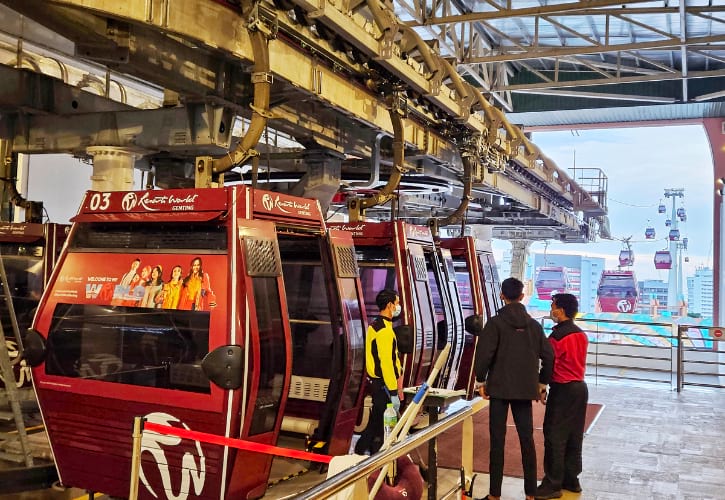 3. Hop off the cable when you arrive at the SkyAvenue Station. The station is located at level 4 of SkyAvenue mall, which is the last cable station in Genting.
a) Getting to Genting SkyWorlds Theme Park
If you want to go to Genting SkyWorlds theme park, it's very easy. You just take the lift from SkyAvenue Station going to the ground floor. This then gives you direct access to the park.
b) Getting to Skytropolis Indoor Theme Park
The Skytropolis Indoor Theme Park is located at level 1 of SkyAvenue mall. So, you simply get off the cable car from SkyAvenue Station and take the lift there going to level 1.
c) Getting to First World Hotel
Take the lift from SkyAvenue Station to level 1. Then, follow the wayfinding signage to First World Hotel.
d) Getting to Genting SkyWorlds Hotel
At SkyAvenue Station, ride the lift to level 1. After that, follow the directional boards to get to the main entrance of Genting SkyWorlds Hotel.
2. Travel to Genting by Private Car/Van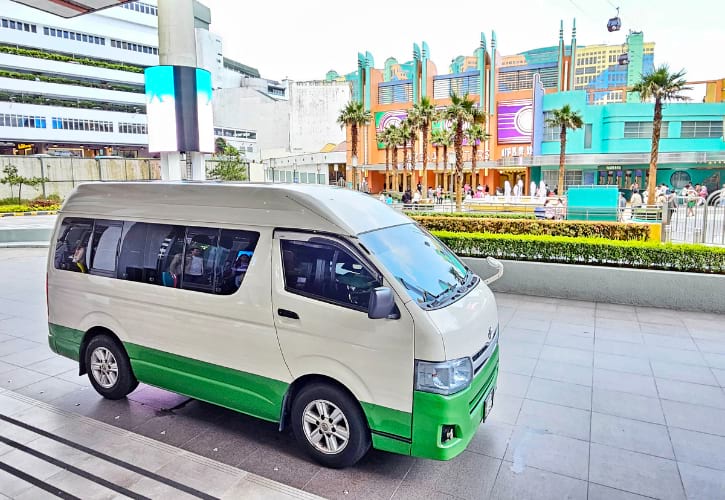 To get to Genting Highlands from Kuala Lumpur, the most convenient choice is to travel by private car or van charter, wherein you can freely pick your departure time.
Aside from that, this allows you to make stops along the way.
Since this is a private transportation method, you
won't have a hard time loading and unloading your luggage
. There's enough space to store your belongings as well.
Accordingly, this minimizes your travel time from KL to Genting, making it very convenient.
3. Join Genting Day Tour in KL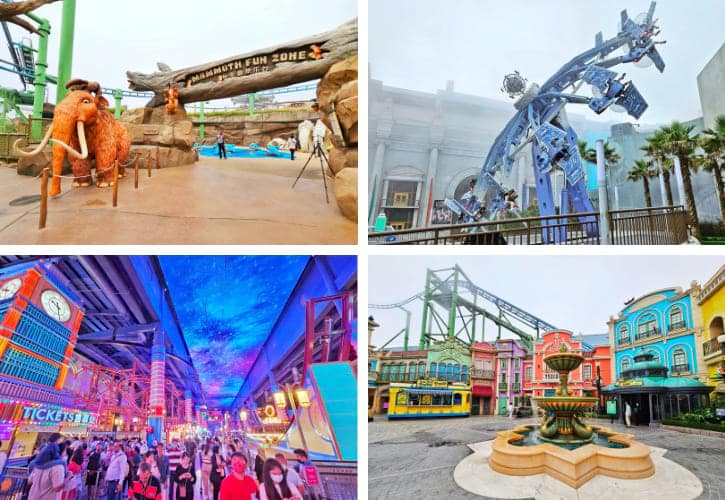 If you're not planning to stay overnight in Genting, you may want to consider joining the Genting Day Tour from KL. This is a notable option for those who prefer round-trip transfers to and from the hotel.
In addition, this already includes the round-trip tickets for the Awana SkyWay cable car.
Lastly, it comes with an English-speaking professional driver. If interested, check out the Genting Day Tour website here and see the current price and full-day itinerary.
Get Ready for Non-Stop Fun at Genting Theme Parks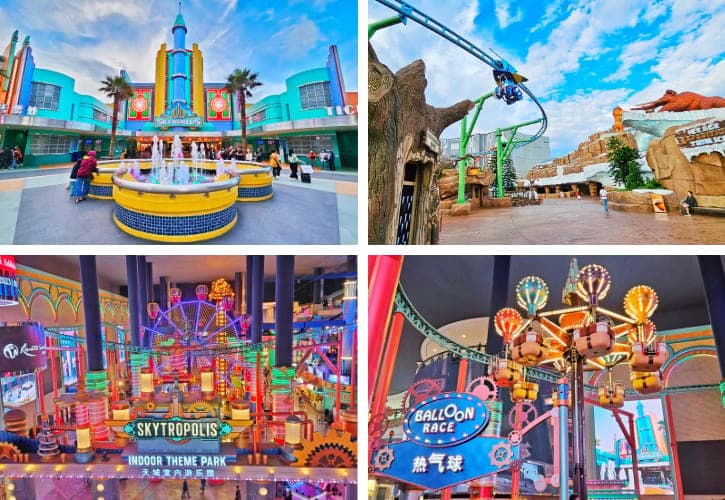 There are 2 popular theme parks in Genting Highlands.
The first one is the Genting SkyWorlds, which is an outdoor theme park. The other one is an indoor theme park called the Skytropolis. Both parks are very entertaining, offering amazing rides and fun activities.
But if you're only to visit one of the two, don't worry. The best option for adults is the Genting SkyWorlds while the Skytropolis is ideal for kids.
Money-Saving Tips for Genting Theme Park Tickets
If you're eyeing to visit
Genting SkyWorlds theme park
and
Skytropolis Indoor Theme Park
, make sure to
book your ticket ahead
.
Ideally, it's best that you reserve online at least 1 day before your trip to get an extra discount!
Do take note that tickets purchased on the same day of the visit are no longer entitled to discounts.
So, if you want to save money, don't forget to purchase your tickets here: Genting SkyWorlds tickets online and Skytropolis tickets online.
Best Hotels to Stay in Genting Highlands
1. Genting SkyWorlds Hotel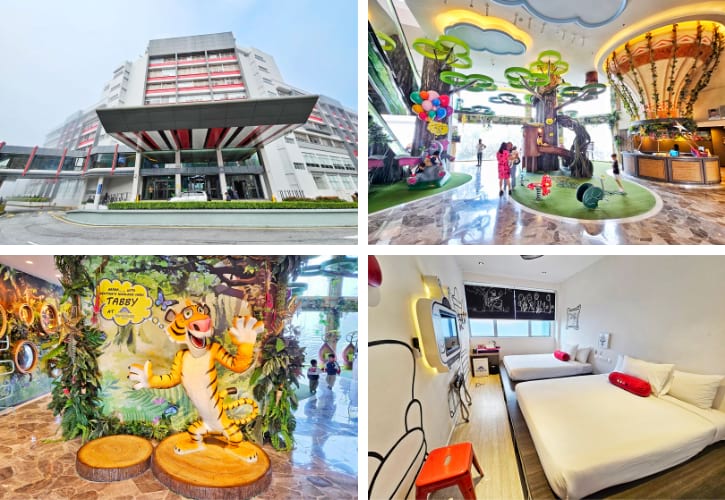 One of the highly suggested accommodations in the area is the Genting SkyWorlds Hotel. It's strategically situated just beside the Genting SkyWorlds theme park.
So, if you're planning to visit the park, this is the best option. Apart from that, the rooms of the hotel are quite spacious. To have an idea of the prices and amenities offered, check them out here.
2. First World Hotel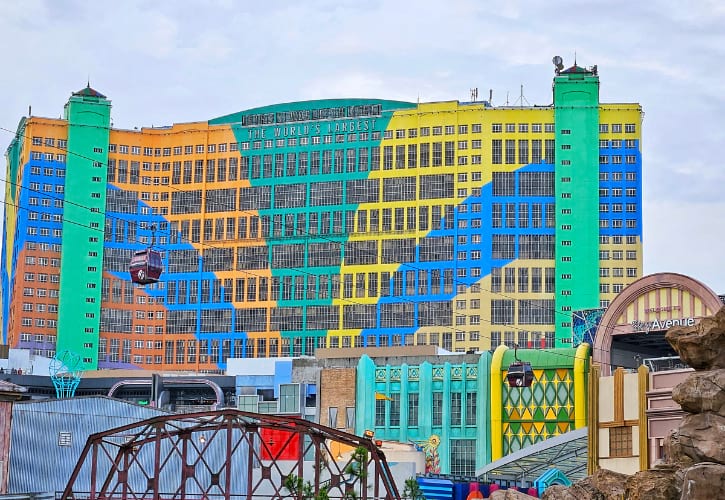 Another remarkable option is the First World Hotel. This is recommended if you prefer to explore Skytropolis Indoor Theme Park instead.
A key feature of the hotel is the vibrant exterior styled with bright colors. For more details, refer to the prices here.
Related Posts