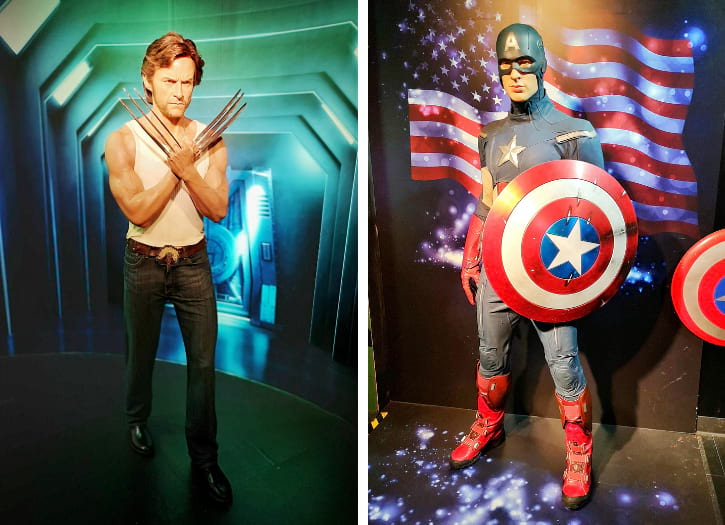 Madame Tussauds Bangkok is known for its impressive collection of lifelike wax figures. It's a top-rated destination in Bangkok for art lovers and anyone who wants to meet the replicas of their favorite idols.
Here, you will be surrounded by wax statues of famous leaders, sports legends, and more! Me and my wife just visited the wax museum and our experience was amazing!
And in this Madame Tussauds Bangkok review, I will share our personal experiences along with the photos we captured.
So, without any delay, here's everything you need to know about this famous wax museum. 🙂
What Things to Do at Madame Tussauds Bangkok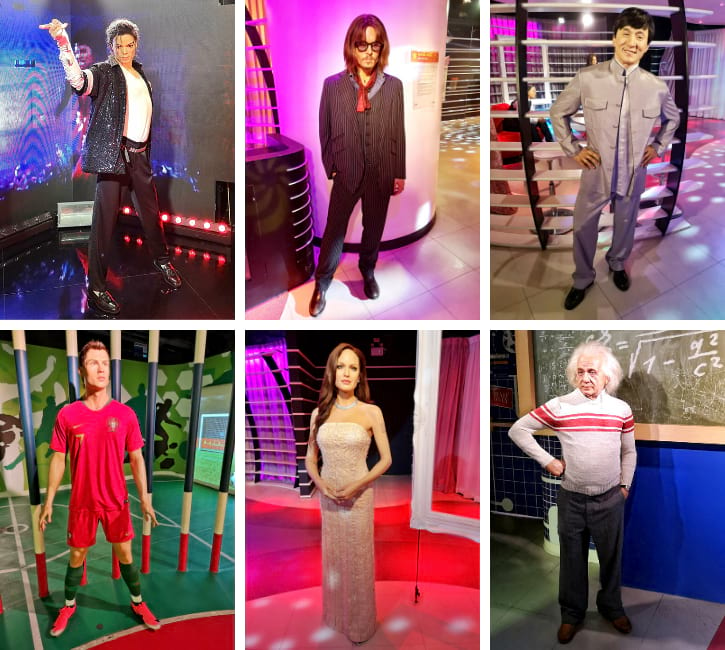 Madame Tussauds Bangkok takes you to a special encounter with famous personalities around the world.
From international stars to local artists, this place is surely a fun place to explore.
There are 10 exhibitions to discover in this wax museum. Aside from the spectacular displays, there are also interactive activities to try and a 4D film to watch.
Now, it's time for me to walk you through all these amazing presentations.
With the detailed list below, you will have a better idea of what to do in this popular attraction.
1. Pose together with your film favourites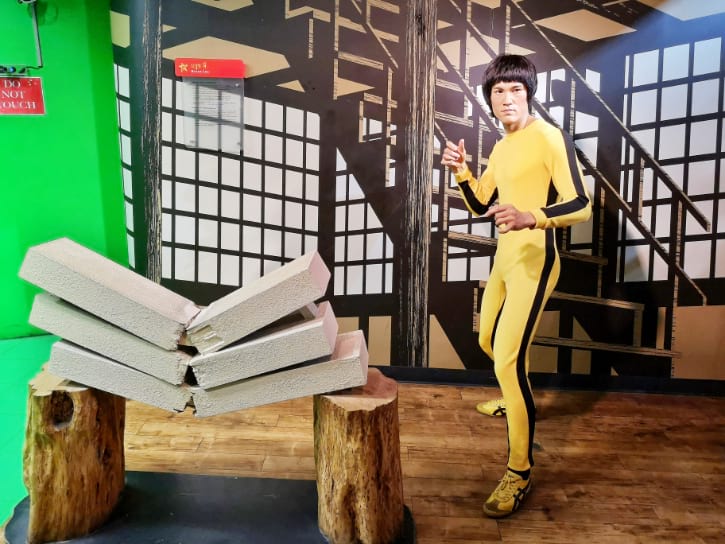 Start your museum adventure in the film section of Madame Tussauds Bangkok.
One of the stars who will welcome you here is Bruce Lee. This legendary actor has established the beauty of martial arts in his films.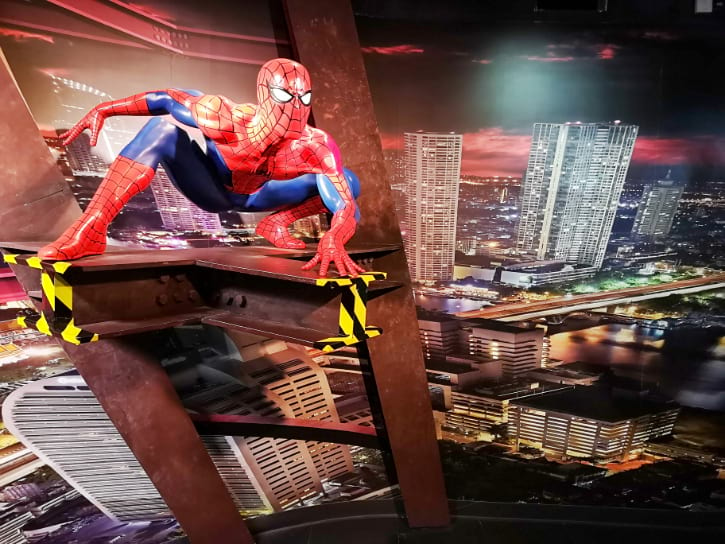 Also in this area is your favorite climbing and swinging hero―Spiderman!
Make use of this opportunity to strike a pose with this famous animated character. So, prepare your moves ahead and give your best shot!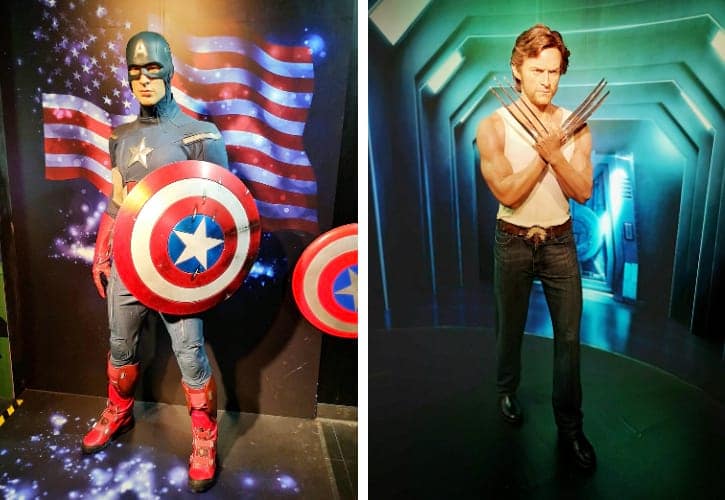 Another superhero in attendance is the ever-dashing Captain America!
And of course, you can't miss Wolverine, who is played by the ever-talented Hugh Jackman. Both these Marvel heroes are recognized for their remarkable skills and physical features.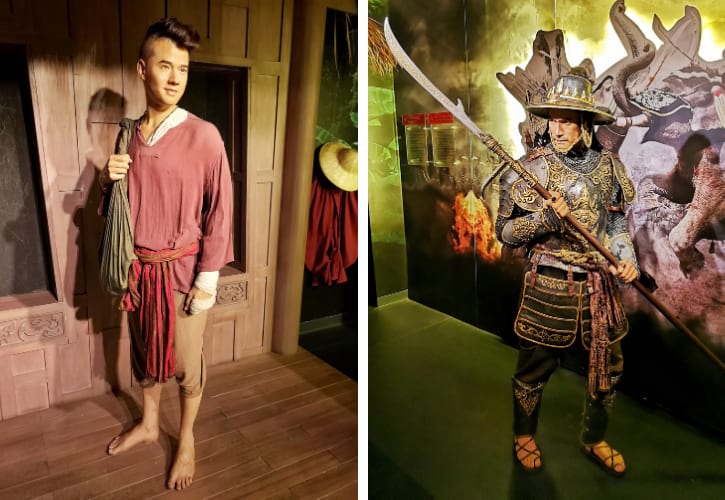 Take a photo with Mario Maurer and Prahbhas. These award-winning actors have carved a name in their respective countries.
2. Spend some quality time with the superstars!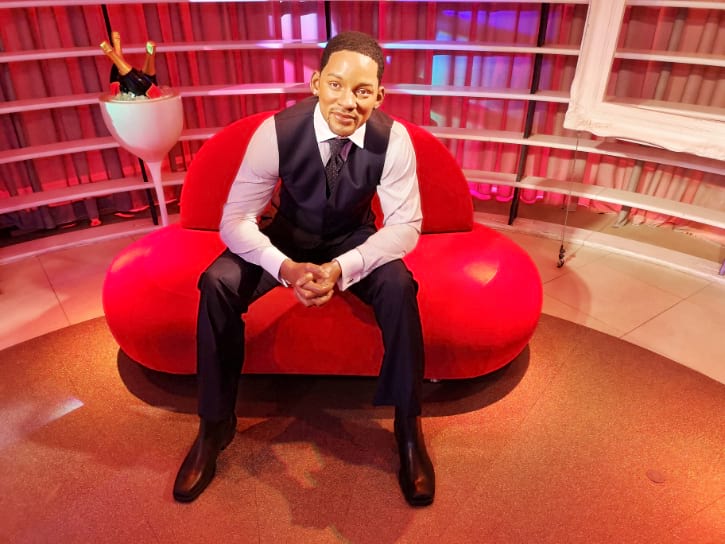 Come and get close with the multitalented superstars, starting with Will Smith!
It's so hard not to sit beside this actor because of this charismatic smile and radiant energy.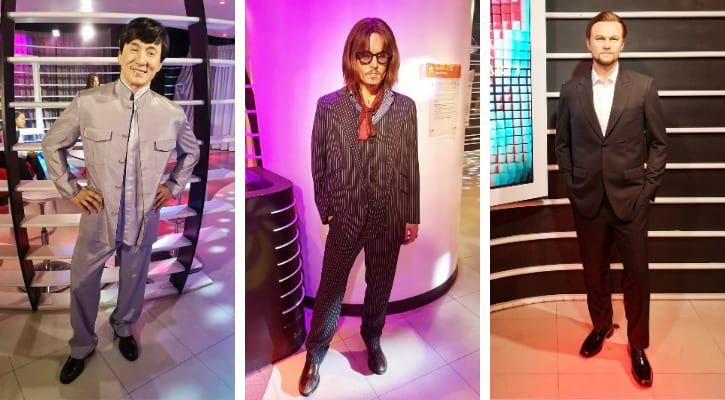 Try not to get star-struck by these incredibly talented actors!
First on the list is Jackie Chan, a well-known martial artist with award-winning movies.
Also in attendance are Leonardo DiCaprio and Johnny Depp, who are very much loved because of their top-notch acting skills.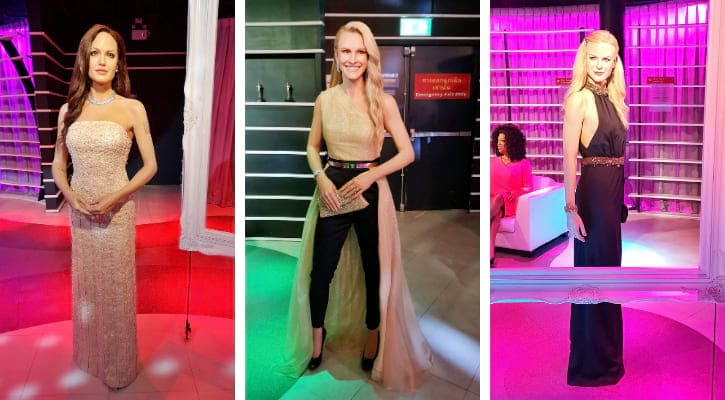 Catch up with these beautiful and gorgeous ladies.
You can first capture Angelina Jolie, then head to Julia Roberts and Nicole Kidman. Either way, you will be in awe of their captivating presence and beautiful smiles.
3. Get closer with the musical stars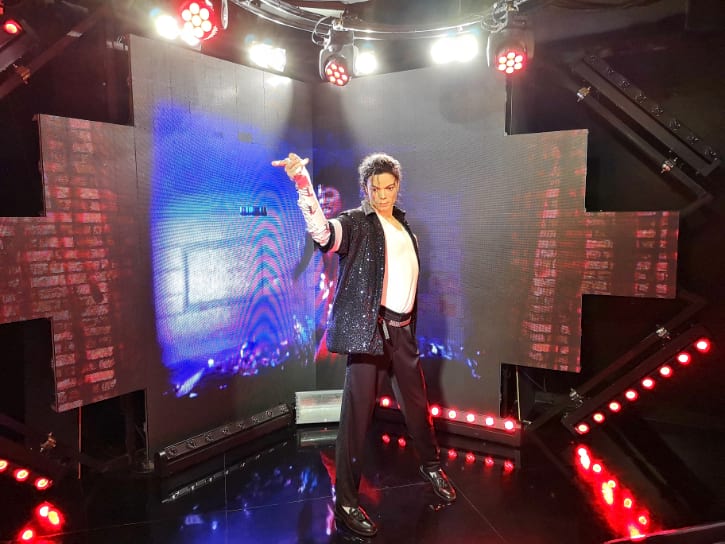 Step into the musical field of Madame Tussauds Bangkok and meet the king of pop, Michael Jackson!
Even after many years, his alluring voice and signature moves are still iconic.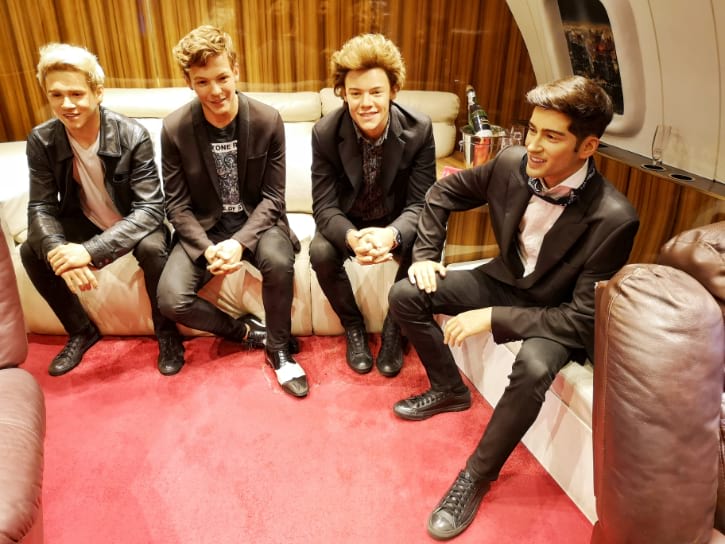 Calling out all One Direction fans! This is your chance to be up-close with one of the most popular bands in the world!
Say hello to Harry Styles, Zayn Malik, Niall Horan, Liam Payne, and Louis Tomlinson.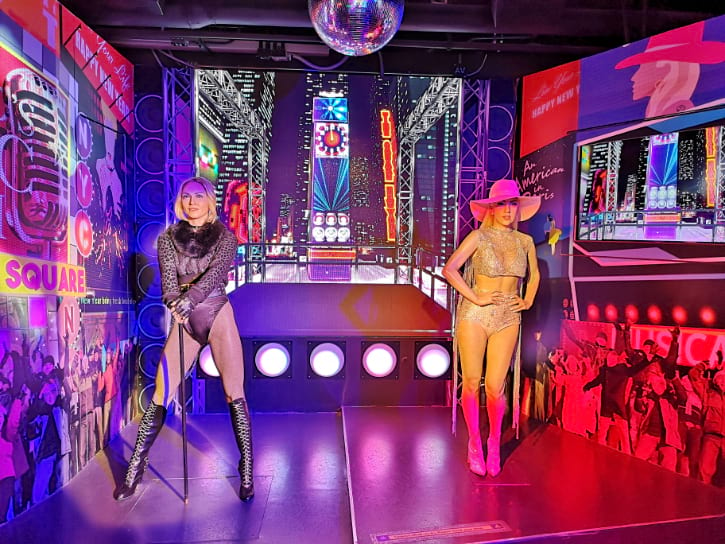 If you're looking for girl power, both Lady Gaga and Madonna perfectly fits the description.
These two notable artists are very popular names in the American music industry.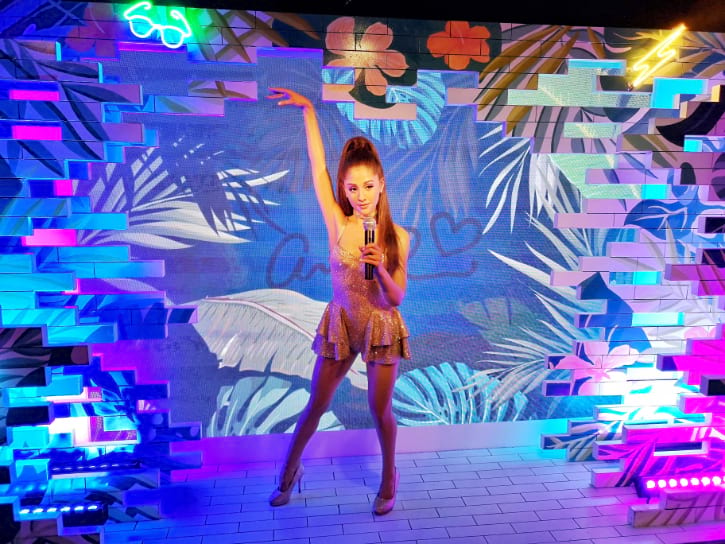 Pop by the realistic wax statue of Ariana Grande. This incredibly talented singer is known for her hit songs like Bang Bang, thank u, next, Problem, and Boyfriend.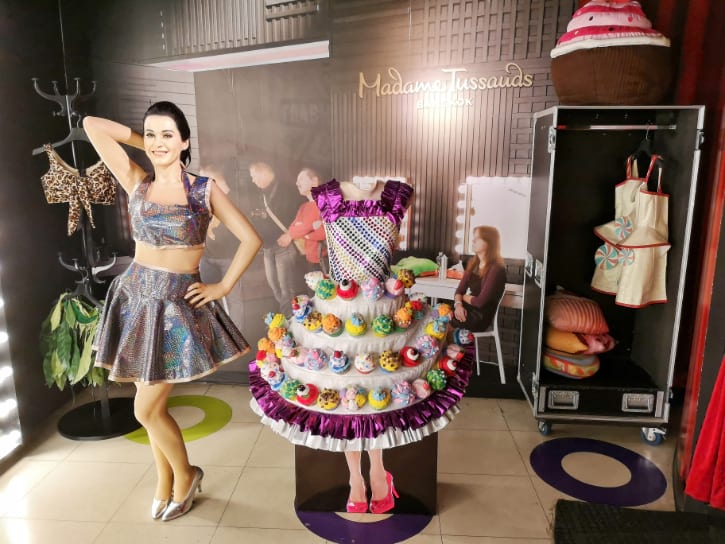 Another scene-stealer in this section is Katy Perry.
She is a renowned American singer-songwriter who was once a choir member in their church. From gospel music, she eventually transitioned into pop/rock songs.
4. Be with your fave TV personality!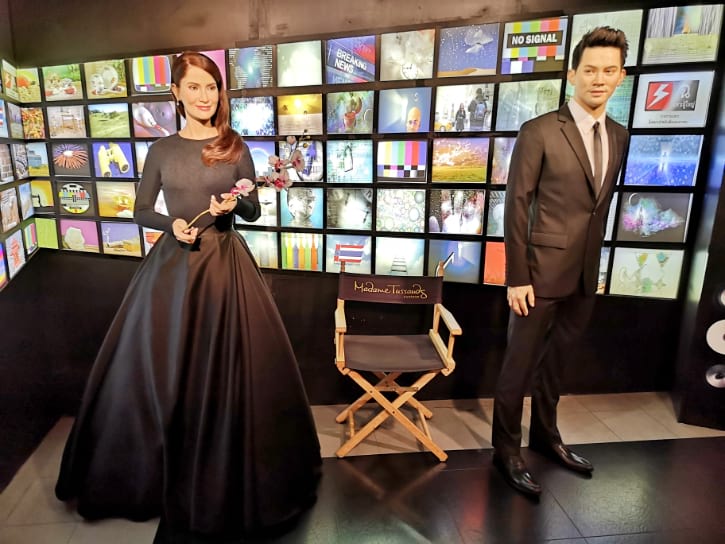 For fans of Rang Gnaow, don't miss the TV area for a personal encounter with Ann Thongprasom and Ken Theeradeth. Stand in between the two stars and give your best smile!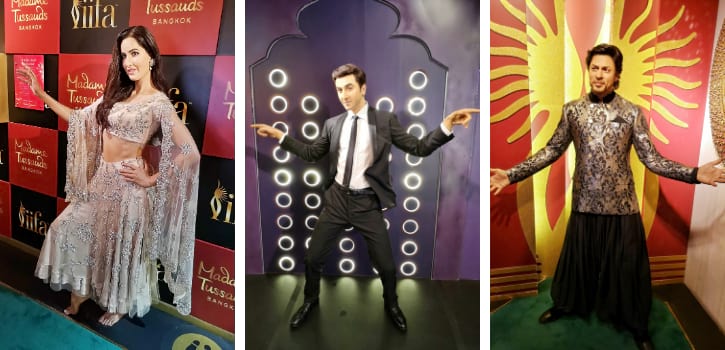 Take a look at these life-like statues of Katrina Kaif, Ranbir Kapoor, and Shah Rukh Khan.
These famous Bollywood actors are recognized for their high-quality movies. With their innate talent, they have established a name in the coveted film industry.
5. Get physical with your favourite sport players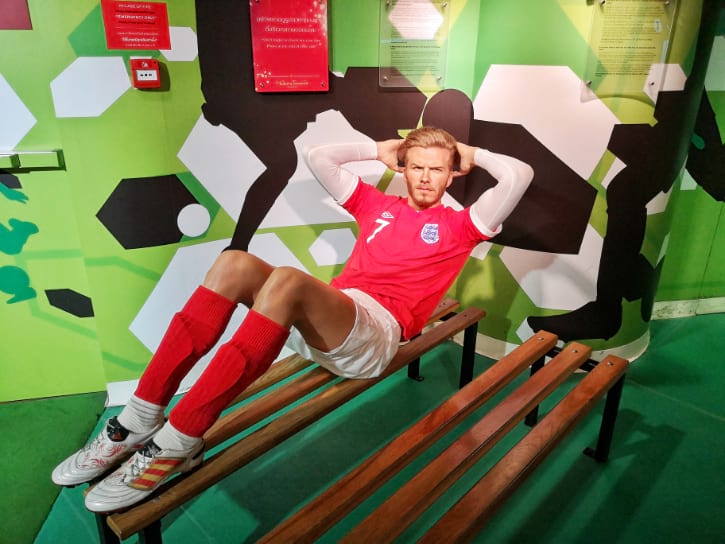 The first sports player to greet you is none other than David Beckham!
As one of the most distinguished football players of all time, make sure you drop by this Madame Tussauds Bangkok section.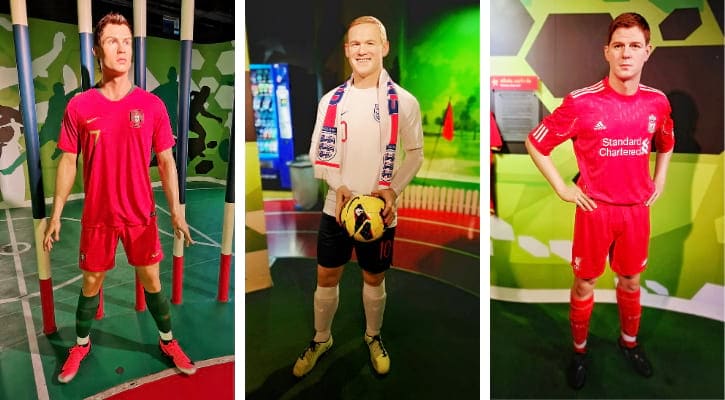 Be prepared to witness some of the world's talented players!
These are Cristiano Ronaldo, Wayne Rooney, and Steven Gerrard. If you want, you can even do some quick workout beside these football superstars!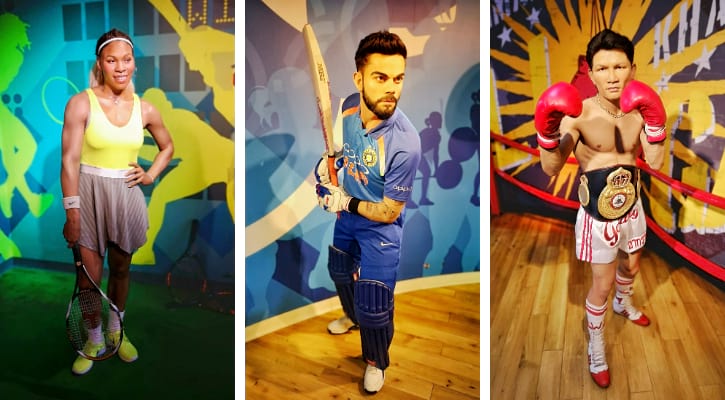 Get playful with other sports legends, starting with Serena Williams. She has dominated women's tennis with more than 20 single titles!
In the field of cricket, there's Virat Kohli, a top-rated name who is considered as one of the world's greatest batsmen.
And lastly, you have to pay respect to Khaosai Galaxy, a decorated boxer and Muay Thai kickboxer.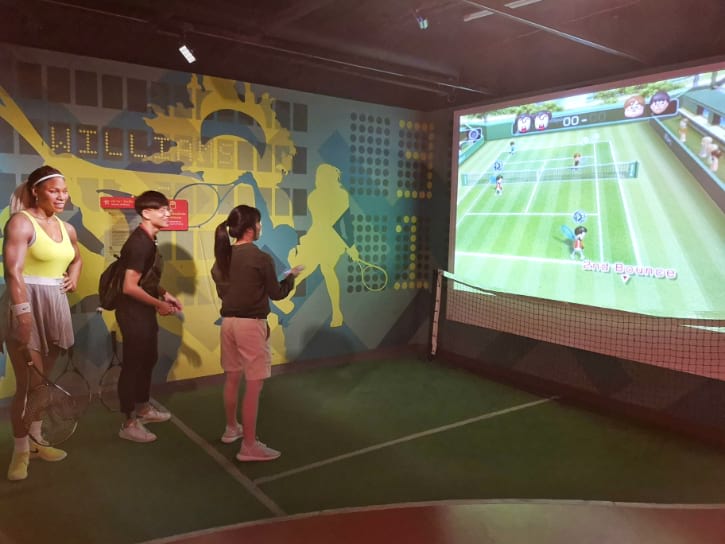 If you want to unleash your inner 'Serena Williams', you are in the right spot. Have the time of your life playing this virtual tennis game!
6. Make contact with legendary artists and professionals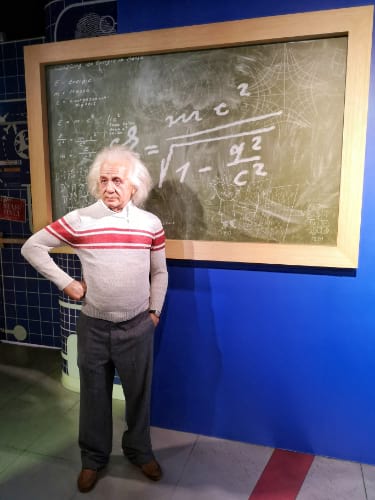 Unto the arts & science category, we have Albert Einstein. This genius is a favorite among intellectuals visiting Madame Tussauds Bangkok.
While in the area, try to solve his theory of relativity and E=MC2 equations.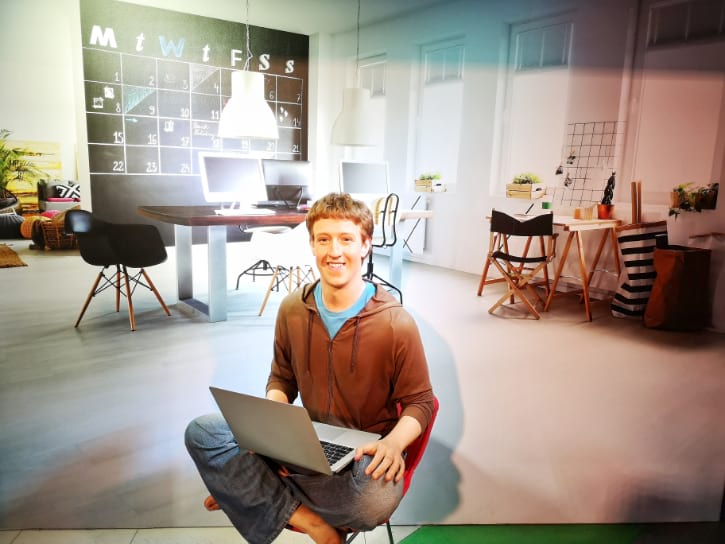 Get to meet the person behind Facebook, Mark Zuckerberg.
He first created this app, together with other colleagues, when they were students at Harvard University.
Many years later, their work has become one of today's most popular social media apps.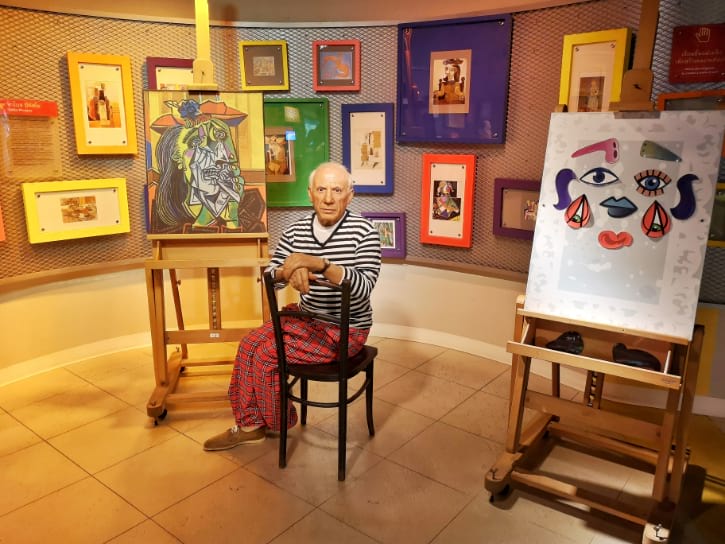 Check out Pablo Picasso and his legendary paintings. This famous artist is known for his iconic artworks such as Guernica, Les Demoiselles d'Avignon, and The Old Guitarist.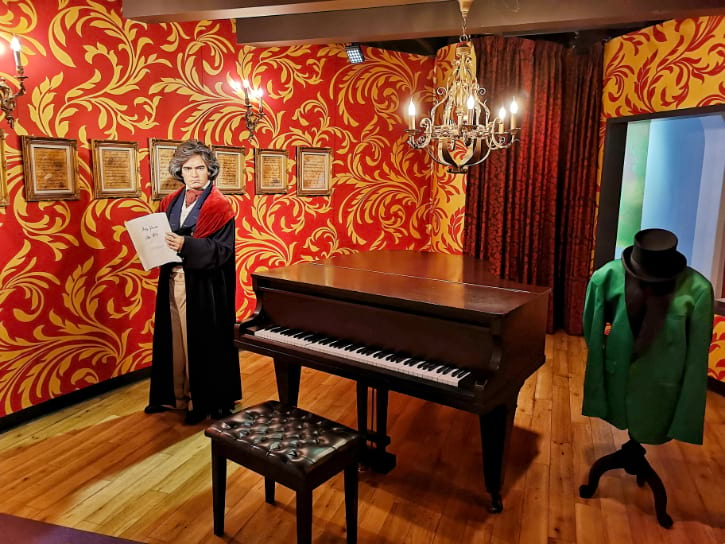 Are you a fan of classical music? You're lucky because this museum also features one of the finest composers of all time.
Pay a visit to Ludwig van Beethoven and try to play his greatest musical creations.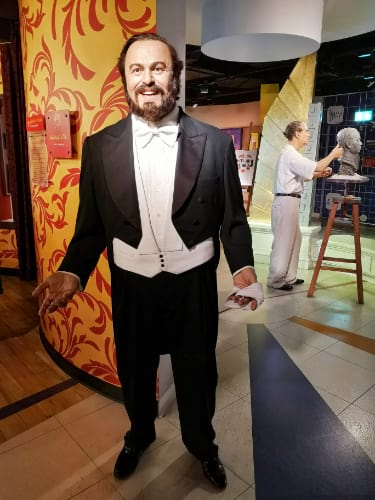 To complete your arts & science exploration, go and see the incredibly talented Luciano Pavarotti.
With his tenor voice, he has become one of the greatest opera stars in the world.
7. Spend time with the world's top leaders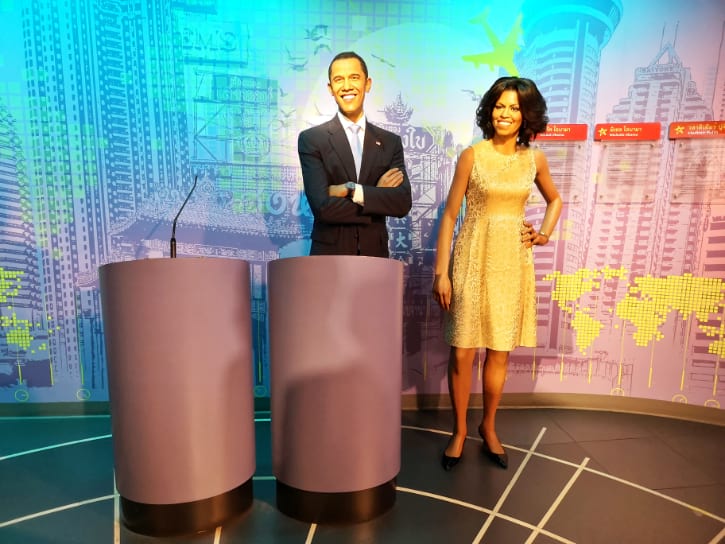 Gracing the section of world leaders are Barack Obama and Michelle Obama.
Barack Obama, in particular, was the president of the United States for 8 years, from 2009 to 2017.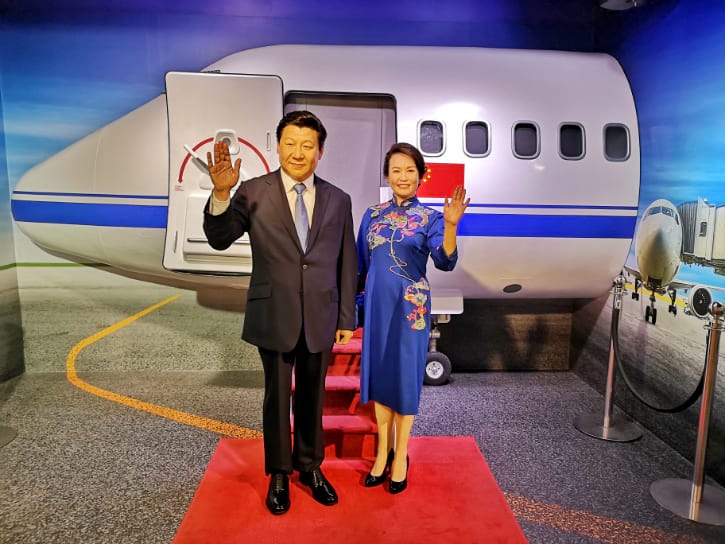 Another power couple you'll find in the museum is Xi Jinping and Peng Liyuan. The two have been married for more many decades.
Xi Jinping is currently the president of the People's Republic of China.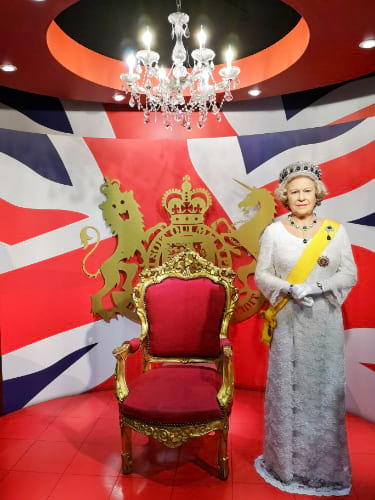 Make way for the queen! Queen Elizabeth II is currently the longest-reigning ruler in British history.
She is also the only member of the royal family who has served the army.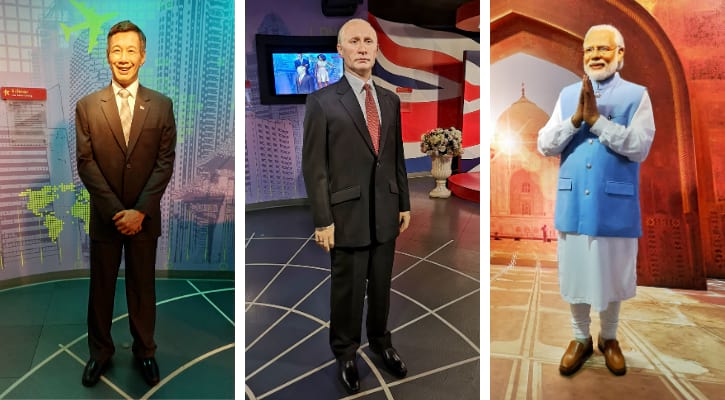 Another set of world leaders on display are Lee Hsien Loong, Vladimir Putin, and Narendra Modi.
These people have proven good governance in leading their respective countries.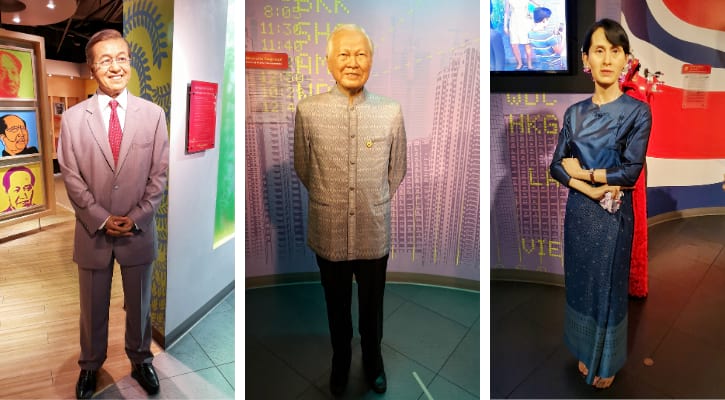 Other figures to look forward to in the museum are Tun Dr. Mahathir and General Prem Tinsulanonda. They were the previous prime ministers for Malaysia and Thailand.
Also, don't forget to take a photo of Aung San Suu Kyi, the current state Counsellor of Myanmar.
8. Meet the woman behind the famous wax museum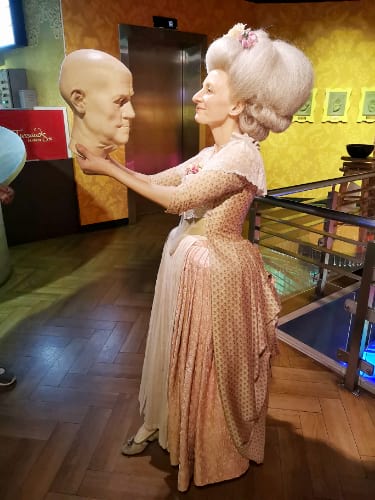 Your visit to Madame Tussauds wouldn't be complete without paying homage to the woman who started it all.
As a child, Madame Tussauds was already exposed to wax modeling. It was because her mother worked for a physician who was also a skilled wax sculptor.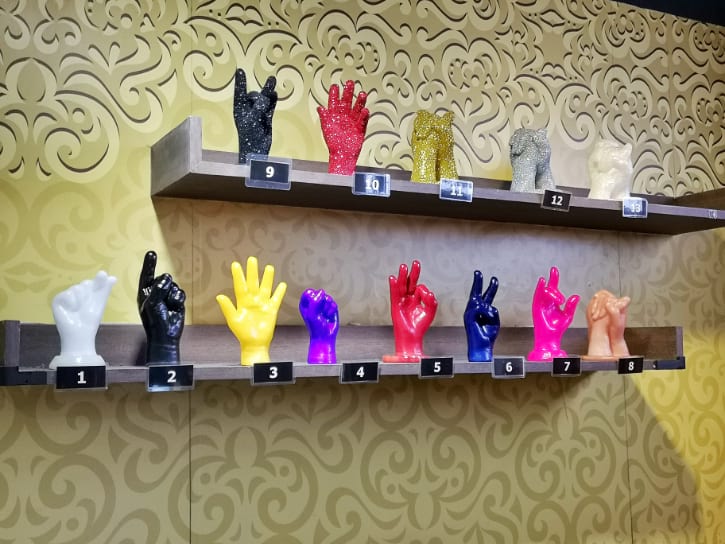 And if you have interest in sculpted artworks, this museum is a great start.
Here, you can get a wax copy of your hands and do whatever hand style you want!
Not only that, you have the option to pick your preferred color!
9. Meet some of the world's historic people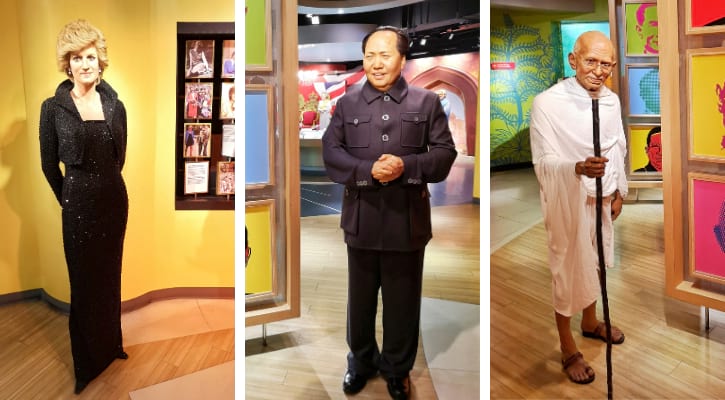 Grab this chance to come in contact with some of the most beloved people in history.
In attendance is Princess Diana, the former Princess of Wales. Mahatma Gandhi is also in action, along with Mao Zedong.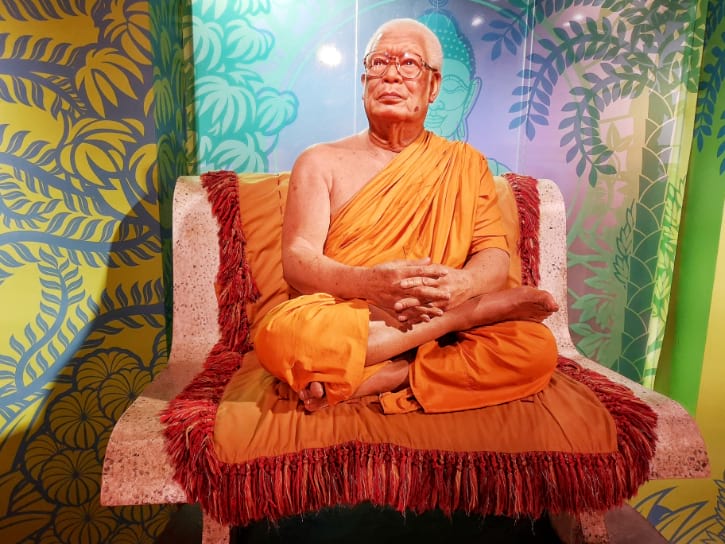 Moreover, the Madame Tussauds Bangkok shelters a wax figure of Buddhadasa Bhikkhu.
This popular Thai monk is well-known for his contemporary interpretation of Buddhism in the country.
10. Enjoy the realistic Ice Age 4D movie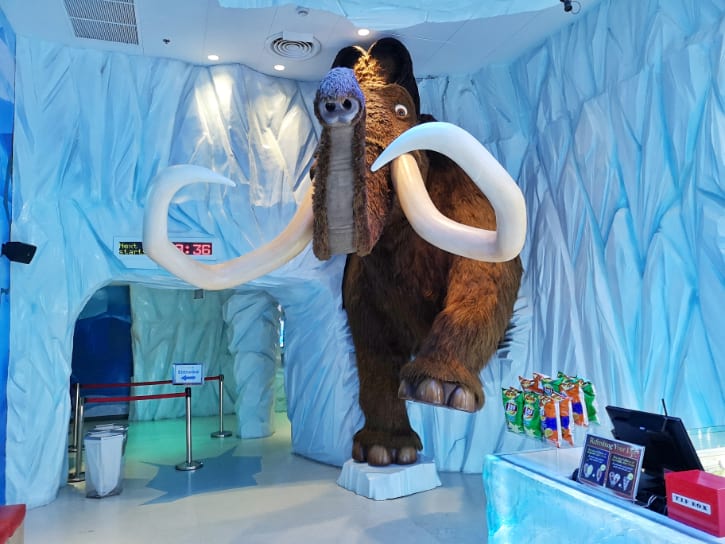 Another attraction to hype you up is the Ice Age 4D movie. Here, you will go on an adventure with some adorable movie characters.
After the film, don't forget to pose together with the life-sized Manfred near the entrance. There's also Sid, the lazy yet loyal animal known for his funny antics.
My Review
Our visit to Madame Tussauds Bangkok was certainly nothing short of amazing👍. We totally enjoyed the 2 hours spent inside this beautiful museum.
During our trip, we bought our Madame Tussauds tickets online here and enjoyed up to 40% discount. Plus, it provided us speedy access when entering the place.
After exploring this museum, I highly recommend you to visit the Bangkok aquarium. This is very near to the museum and is one of the largest aquariums in the world.
Without a doubt, visiting this aquarium is certainly worth your time.
For more details, read my article on SEA LIFE Bangkok Ocean World and get better insights about this attraction.
And when planning your trip, just check my sample Bangkok itinerary to have an idea of how to tour around Bangkok like a pro.
Visitor Information and Ticket Prices
Opening Hours:
10:00 AM – 9:00 PM (Last admission: 8:00 PM)
Normal Ticket Prices:
Adult (12 and above): 990 Thai Baht
Child (3 – 11): 790 Thai Baht
Money Saving Tips:

It's highly suggested that you buy your tickets online before visiting the museum.
It's because online tickets are actually 40% cheaper than those on-site!
Not only that but it also helps you skip the long queues.
For guidance, here's the link to purchasing tickets online that will give you a discount.
Official Website:
https://www.madametussauds.com/bangkok/en/

4 Ways to Get to Madame Tussauds Bangkok
1. By BTS Skytrain
If you want to save money without sacrificing convenience, choose the BTS Skytrain. This is the cheapest yet comfiest way to reach the Madame Tussauds Bangkok.
The nearest BTS Stations to this museum are Siam BTS Station (Exit 1) and National Stadium BTS Station (Exit 3).
Simply alight from one of the above-mentioned BTS Stations, then walk your way to Madame Tussauds Bangkok. The attraction is conveniently located inside Siam Discovery shopping mall, on the 6th floor.
2. By MRT
If you are staying near an MRT station, you can also maximize this mode of transportation. Just hop aboard the MRT going to Silom MRT Station/ Sukhumvit MRT Station/ Chatuchak Park MRT Station. Right after, transfer to the BTS Skytrain and follow the same steps noted on option 1.
3. By Public Bus
Another option if you're not close to an MRT or BTS station is to take the public bus.
You have lots of options for this public transport, including Public Bus 16, 25, 73, 79, 204, 501, or 508. All these have a stopover at Siam Paragon Bus Stop.
And, the Bus Stop is just a walking distance to Siam Discovery shopping mall where Madame Tussauds Bangkok is located.
4. By Taxi
If you want to get to Madame Tussauds Bangkok as fast as you can, take a taxi. Simply inform the taxi driver to drop you at Siam Discovery shopping mall. From there, you just take either the elevator or escalator to Level 6.
Now, we've reached the end part of my article. I sincerely hope that you find this Madame Tussauds Bangkok post helpful when planning your trip.
Madame Tussauds Bangkok is clearly a top-notch spot for art lovers and first-time visitors. It's also suggested to anyone who wants to see the wax figures of their idols.
Thank you for reading my entire review and guide for Madame Tussauds Bangkok. Wishing you a fun and special trip! Goodbye! 🙂
Related Posts