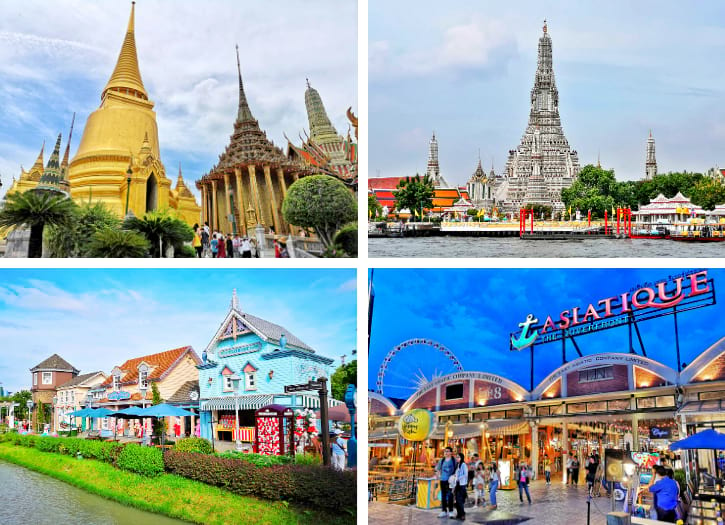 Are you still unsure where to go in Bangkok? Worry no more because I've gathered all the best things to do in Bangkok for your convenience.
All the options listed below are certainly top-notch and deserves your visit.
Bangkok is one of the most visited cities in the world because it has plenty of tourist attractions to go to. These include beautiful temples, vibrant markets, and photogenic museums.
So, let me share with you the 30 things you must do and see when you're in Bangkok to make your holiday in this city even more special. 🙂
If you want to know how to fit the below famous sights into your Bangkok trip, please check out my suggested 5-day Bangkok itinerary.
1. Start Off with the Grand Palace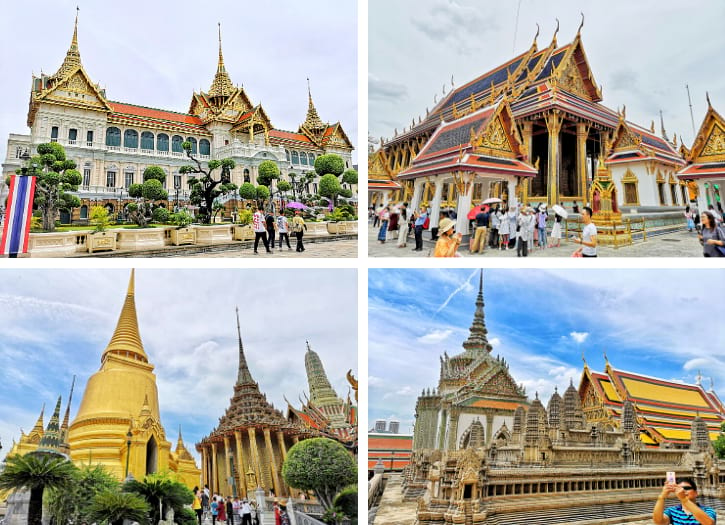 Grand Palace is one of the top Bangkok attractions that should be on your list.
It is a spectacular palace complex, where you get to see striking pavilions and lovely gardens.
Not only that but it is also considered a very important site in terms of religion and history.
I was literally in awe of the palace because of its stunning and picturesque spots.
So, to maximize your visit, read my very detailed Grand Palace article and discover more about this wonderful site. This guide will also give you tips on how to get there with ease.
2. Visit the SEA LIFE Bangkok Ocean World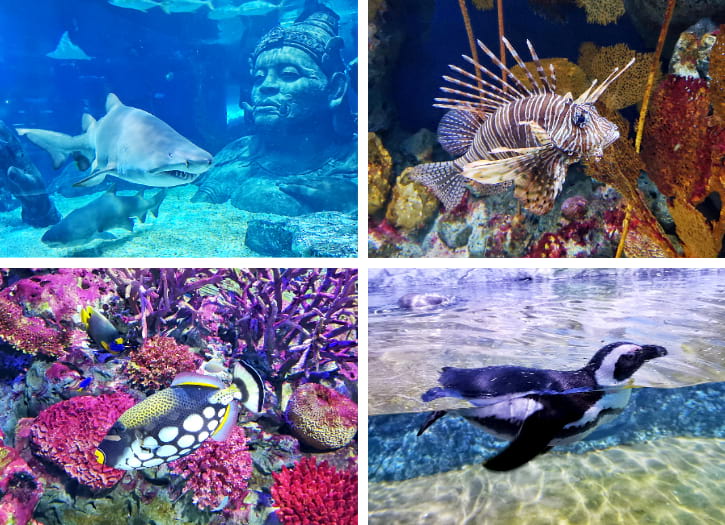 SEA LIFE Bangkok is a famed Bangkok aquarium that offers a breath-taking underwater experience.
Here, you can enjoy various marine exhibits and diverse sea creatures. Here's the comprehensive guide to SEA LIFE Bangkok Ocean World.
Prepare yourself as you meet more than 30,000 oceanic creatures like sharks, sea turtles, penguins, and coral reefs.
Surely, this aquarium should be on your top list when traveling to Bangkok.
And just in case you do not know, you can actually pay a cheaper amount for the tickets. Book your aquarium tickets here to save nearly half of the total price.
3. Spend your Night at the Asiatique The Riverfront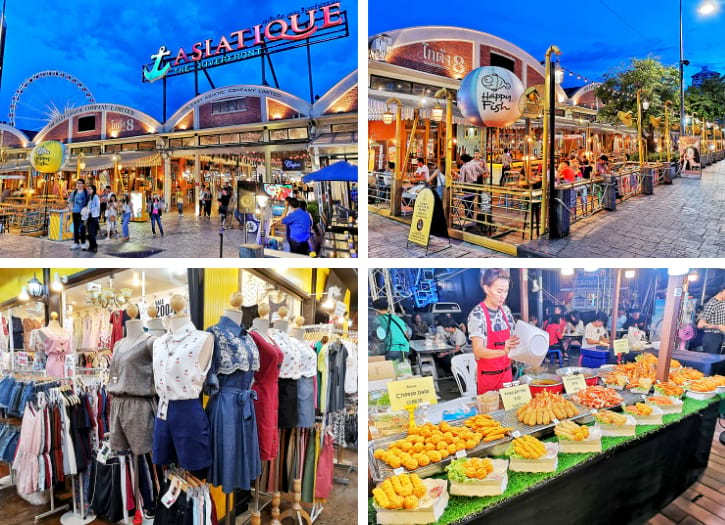 Asiatique is one of Bangkok's most famous night markets with many fashion stuff and food options.
Go around its array of shops, restaurants, and food stalls. Then, try one of the outdoor entertainment choices.
It's also very popular because of its relaxing night ambience, which you can read all about in my Asiatique The Riverfront in Bangkok post.
So, make sure to catch the beautiful river scenes while exploring the place.
Surely, this is a great choice for a memorable night out. And of course, all the food and shopping experience will make you fall in love with the market even more.
4. Try the Thai Massage and Spa in Bangkok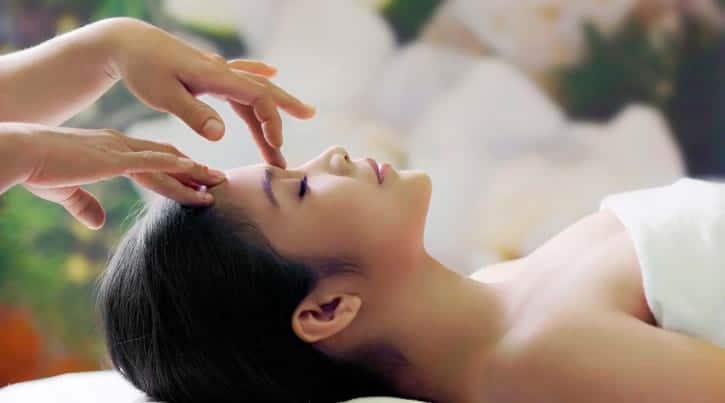 One of the most relaxing things to do in Bangkok is to avail of the traditional massage and spa.
And for the best service in the city, I highly recommend Let's Relax Spa. I have personally tried their service and it was a great experience.
Plus, they have a lot of positive feedback from thousands of travellers around the world. Along with their excellent reputation, their prices are also quite affordable.
They offer a variety of packages to cater to different types of persons. You can check all the packages and prices here.
5. Admire the Stunning Wat Arun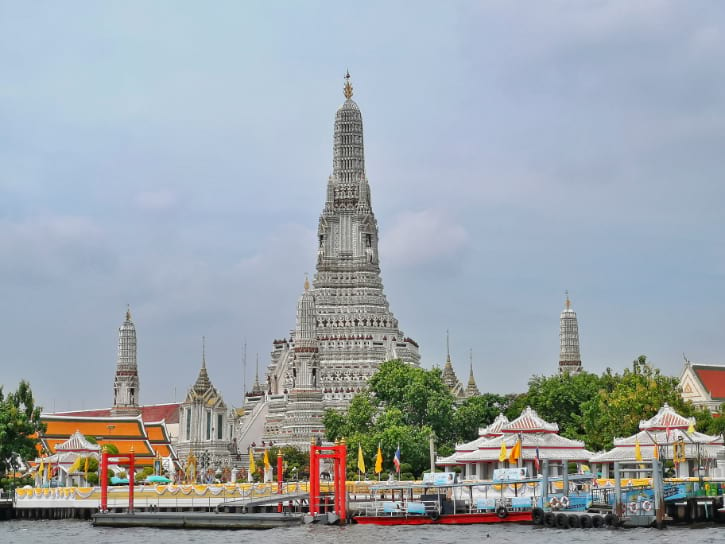 Wat Arun is perhaps the most iconic landmark in Bangkok because of its architectural design. From afar, you'll already get a glimpse of this remarkable structure.
My personal experience at the temple was truly unforgettable.
I was amazed by its style that it made me wrote this guide to Wat Arun. This is to encourage other visitors to pop by the temple when they go to Bangkok.
As you uncover the temple, you'll be introduced to its history and detailed artistry. On top of that, it is beautifully located near the Chao Phraya River.
6. Wander around Chatuchak Weekend Market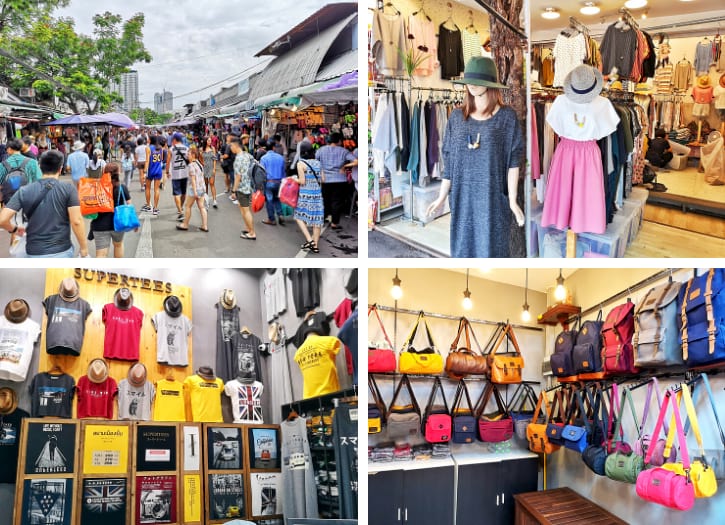 A trip to Bangkok should include exploring the Chatuchak Market. This is one of largest markets in the world, making it very popular for locals and travelers.
This vibrant market place sells all kinds of fashion clothing and accessories at very low prices. Or grab some local treats and drinks in between your shopping sessions.
I've written this super detailed blog post on Chatuchak Weekend Market to assist visitors like you on your first visit. This guide features all the information on where to buy trendy clothes and what foods you must try at the market.
7. Check Out the Wax Figures at Madame Tussauds Bangkok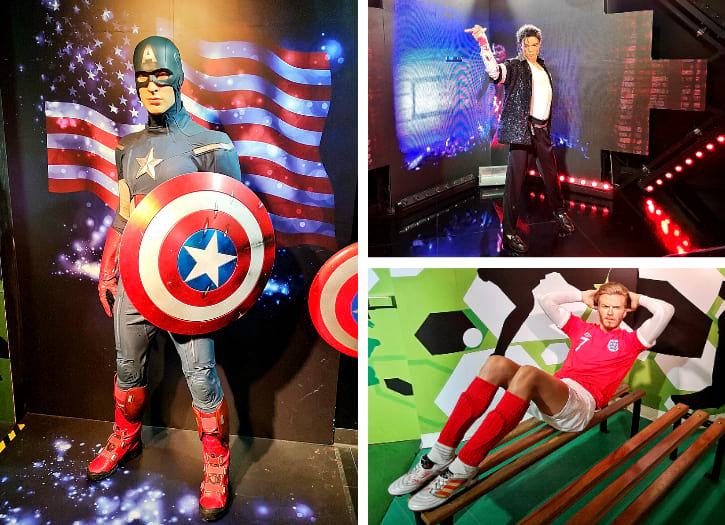 Madame Tussauds Bangkok has a whole lot of realistic wax figures on display.
Ready yourself as you meet top celebrities, well-known singers, sports legends, and even world leaders.
Aside from the wax figures, you can't miss the fun activities offered in some sections of the museum. These include interactive soccer and virtual tennis games.
There's also a 4D movie to look forward to. Truly, this museum will impress you like no other. And if you want to get some savings, buy your museum tickets in advance online and enjoy up to 40% off.
8. See the Bangkok Cityscape from Mahanakhon SkyWalk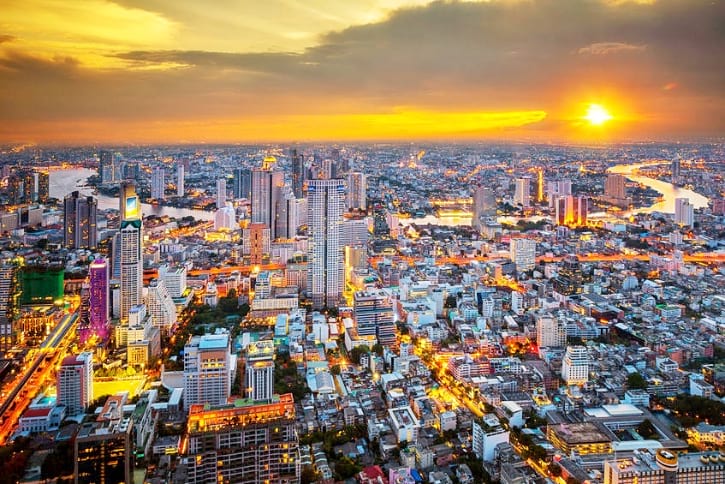 Mahanakhon SkyWalk is one of the best places to go in Bangkok if you want to catch the panoramic skyline.
Standing at 314 meters, it comes with a large outdoor observation deck. Walk around the area and relish in the scenic Bangkok city views.
And if you're a thrill-seeker, try the Glass Tray Experience and see the entire cityscape below your feet.
Also, make sure you buy the Mahanakhon SkyWalk tickets online so you'll get an extra 10% OFF!
9. Pay Your Respects at Wat Pho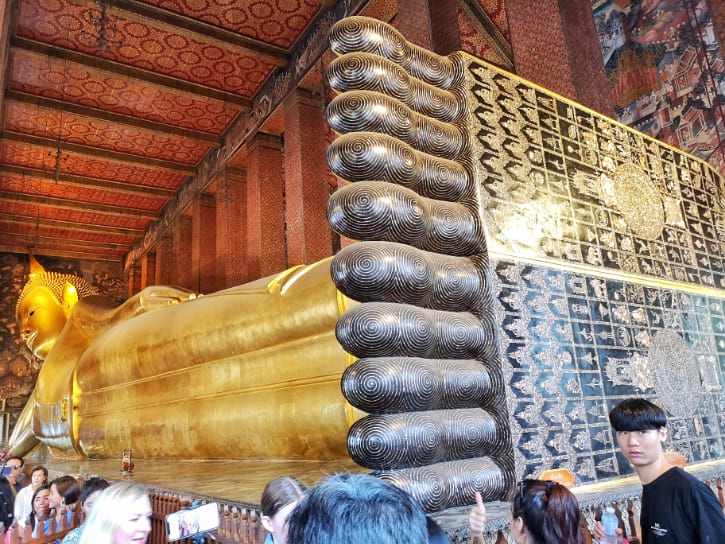 Wat Pho is one of Bangkok's oldest and largest temples that is situated right within the capital.
Upon entering the temple, you will be mesmerized by its giant structures and colorful chedis. And the highlight of them all is the massive resting Buddha.
As a highly treasured religious site in the country, it's only fitting to include Wat Pho in your itinerary.
All the collection of Buddha statues and other sacred items are certainly worth the mention. Along with that, the temple complex itself is a work of art.
10. Discover the Gems of Jodd Fairs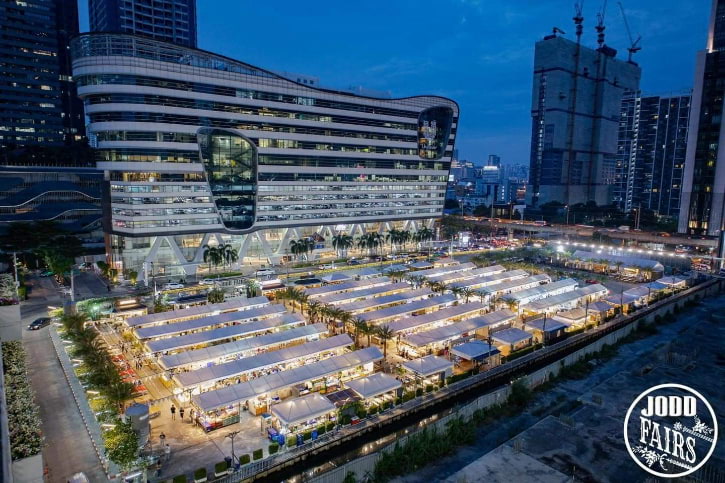 If you're looking for the best things to do in Bangkok at night, just head to Jodd Fairs market with your family and friends.
Shop for different fashion clothes, mobile accessories, and cute souvenirs.
To provide you an overview, this market also has a wide array of food choices, from tasty snacks to refreshing drinks.
So, if you're looking for a cheaper marketplace with all you need for shopping and dining needs, this is a great option.
11. Go to the Safari World Bangkok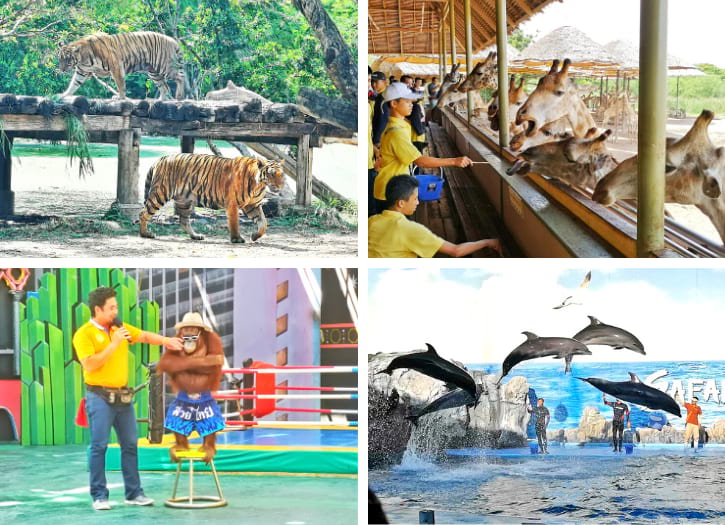 Safari World is one of the most popular places to visit in Bangkok, especially for those travelling with kids.
This zoo welcomes you to the habitats of various wild animals. Find out more in this post on Safari World Bangkok.
In this park, you will see different creatures including tigers, lions, bears, giraffe, camels, parrots, and a lot more.
There are also fantastic shows to watch, featuring the ever-talented orangutans, dolphins, and the like.
But before you kick off your adventure, don't forget to buy your ticket online here and get around a 40% discount on your entrance ticket.
12. Fill In Your Fashion Needs from Pratunam Market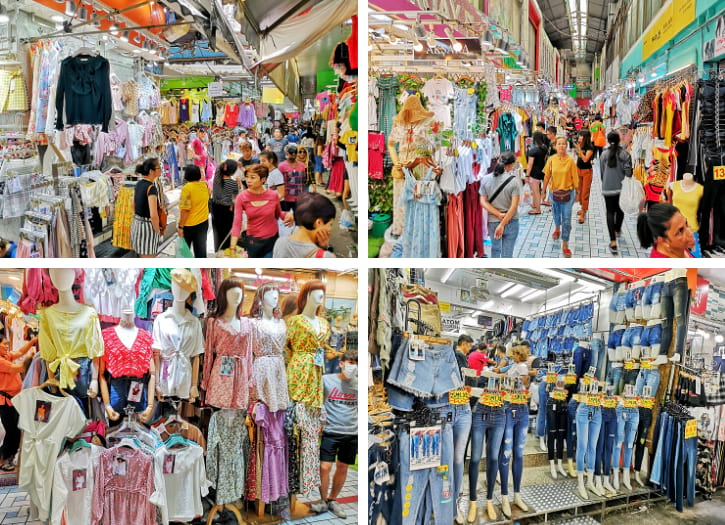 When it comes to fashion essentials at an affordable price, Pratunam Market always tops the list. This spot has everything you need for your wardrobe.
Shop your favorite stuff without breaking the bank. There are plenty of stylish clothes, trendy accessories, and cute bags for everyone.
So, if you want to try budget shopping in Bangkok, this market should be your priority.
To guide you, simply check my Bangkok Pratunam Market article and get more information on the key sections in the marketplace.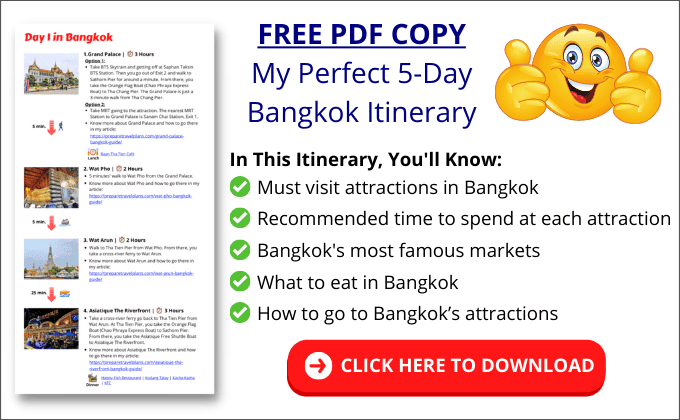 13. Enrol in a Thai Cooking Class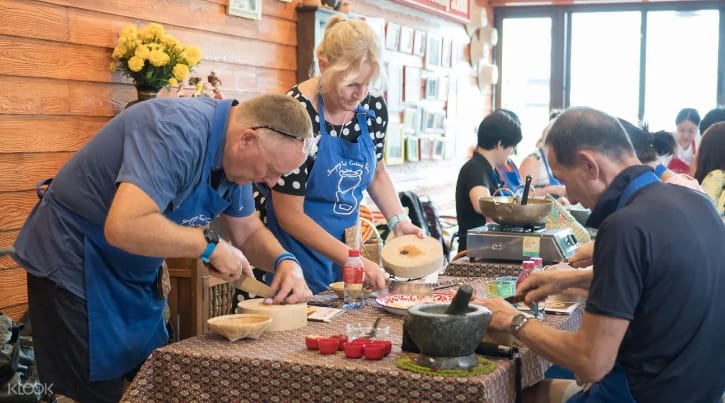 Thai Cooking Class is a must-do thing in Bangkok for foodies and even those who just want to try something new.
This way, you can make your own Thai curry paste and other popular dishes with the help of the experts.
Surprisingly, you are also given the chance to personally visit a local market to buy fresh ingredients.
Not only that but you will also learn the history of the dish you want to create.
And the best part? You get to take home your creations! So, check the price here and start planning your schedule.
14. Go Around the unique Maeklong Railway Market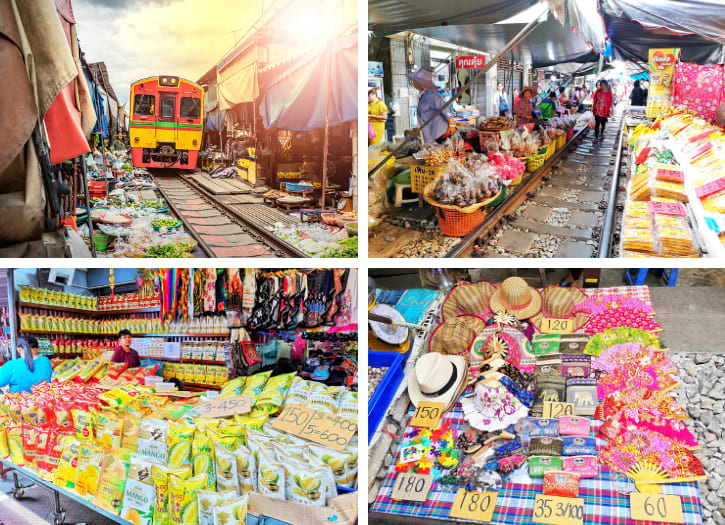 For a unique shopping experience, drop by Maeklong Market and buy some local treats along the train tracks.
And of course, the highlight of your visit is to capture the moving train while you wait at the side. See here for a helpful guide to Maeklong Railway Market.
While in the market, make sure you try some fresh coconuts and other local fruits.
There are lots of dried fruits available. And don't worry because these are not just yummy but also very cheap.
Transportation Guide:
Book a shuttle bus
here
that will take you straight to the Maeklong Railway Market. Super convenient!👍
15. Be Entertained by the Nanta Show in Bangkok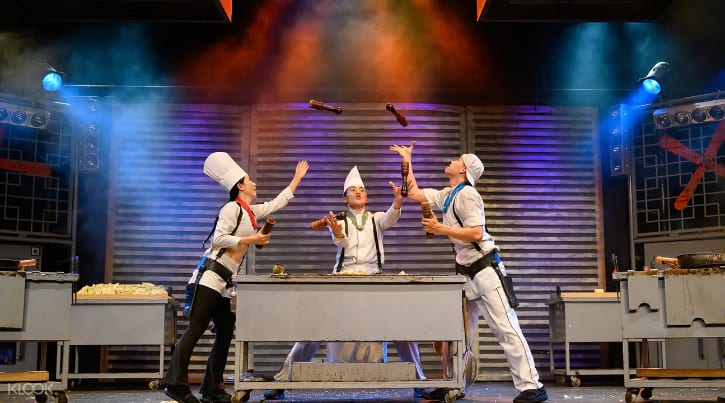 First-time travellers must include the Nanta Show in Bangkok in their must-try activities.
This is more than just a cooking show. It's a combination of cultural and culinary delights in a very entertaining manner―but without any verbal interaction.
Watch closely as three talented cooks prepare dishes in sync with the beat of the music.
You'd definitely be shocked how good they even under pressure.
Not only that but the musical instruments used here are actually cooking utensils, making it a grander stage feast.
16. Hop Aboard the Chao Phraya Princess Cruise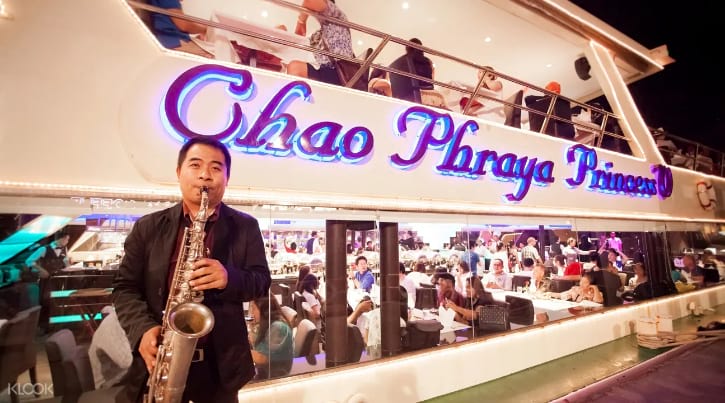 How about a dreamy boat ride with the Chao Phraya river and the cityscape as your view?
The Phraya Princess Cruise lets you journey through the scenic waterway while enjoying your dinner.
From your seat, you'll see the towering temples and other iconic landmarks.
And of course, the international buffet is very appetizing. Feast on the variety of dishes and snacks on display.
For more information on the food options, see the menu and price here.
17. Head to the Rooftop Bar at Banyan Tree Bangkok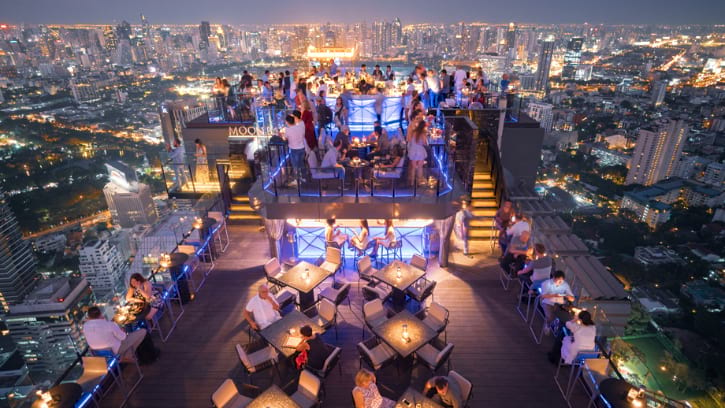 Enjoy an alfresco dining at the rooftop bar at Banyan Tree Bangkok. This place is quite well-known for travellers who want to experience a scenic fine dining experience.
Come in time with your smart-casual attire before sunset and watch the city lights illuminate the entire surrounding.
And just as darkness settles in, relish your tasty dishes and sip your favorite cocktail.
So, if you're on the hunt for the best nightlife destination in Bangkok, this bar is hard to beat.
18. Schedule a Day Trip to the Floating Markets from Bangkok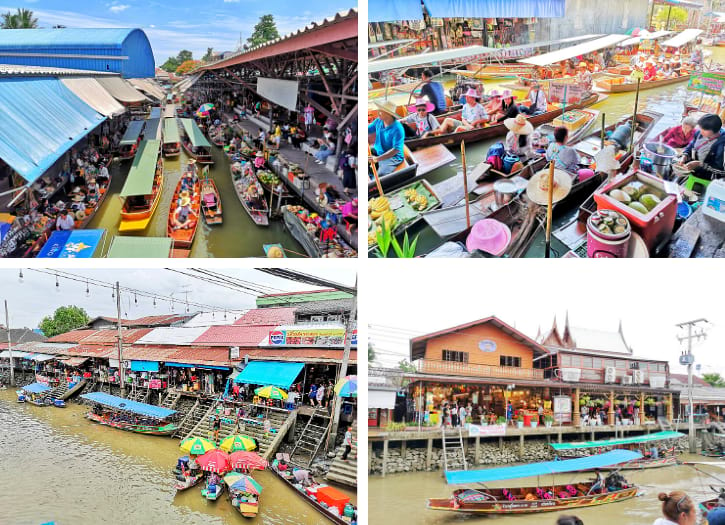 For the best floating markets in the Thailand, you have Damnoen Saduak and Amphawa. These two markets have always been part of the country's culture and history.
i. Damnoen Saduak
As the largest floating market in the country, Damnoen Saduak should be first on your list. Ride one of the wooden boats and navigate through the scenic river.
During your water escapade, try different local dishes and purchase some fresh fruits.
Be sure to read my complete article on Damnoen Saduak Floating Market here for other relevant details about the place.
ii. Amphawa
Amphawa, on the other hand, is also a must-visit floating market because of its amazing seafood selection. These include grilled fish, squid, and a lot more.
Plus, it is surrounded by vibrant stalls, offering plenty of beautiful sceneries. So, make sure to capture many photos during your cruise.
Here's a comprehensive guide with photos and information on Amphawa Floating Market to make your trip much easier.
19. Have Charming Sightseeing at Chocolate Ville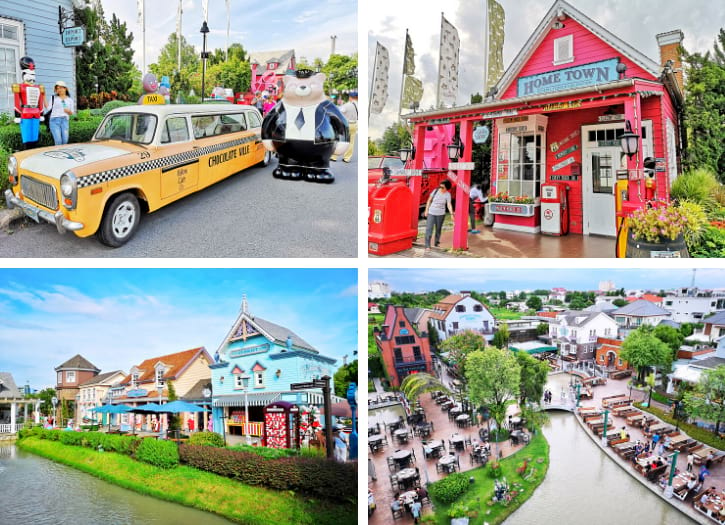 Chocolate Ville is another hidden gem that deserves a mention. As you start your exploration, you will be surrounded by all kinds of vibrant structures.
Pop by the adorable shophouses, telephone booths, and fountains while taking in all the beautiful views.
Aside from its European-style village, it has a huge restaurant, serving both local and international dishes.
So, if you're eyeing for some romantic things to do in Bangkok, this attraction is highly recommended.
It offers you not just delightful photo spots but also a spectacular dining experience.
20. Get Lost in the busy Bangkok's Chinatown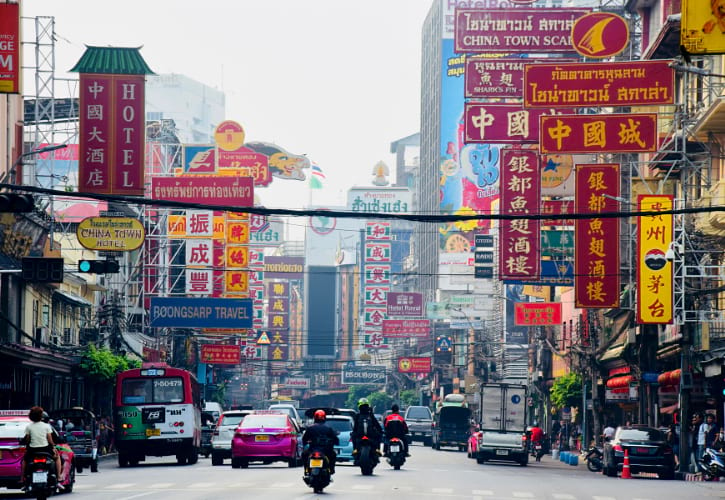 For a unique sense of adventure, visit Chinatown Bangkok and stroll around its famous market alleys.
There are a lot of activities to do here, from buying local stuff to paying homage to temples. And of course, your visit won't be complete without trying some street food.
At night, many sections of Chinatown transforms into a vibrant food spot filled with seafood treats.
Savor some stir-fried crab, sweet and sour fish, and grilled squid. All this jumble of goods definitely makes this area a top-notch destination.
21. Eat Your Heart Out at the Buffet in Baiyoke Sky Hotel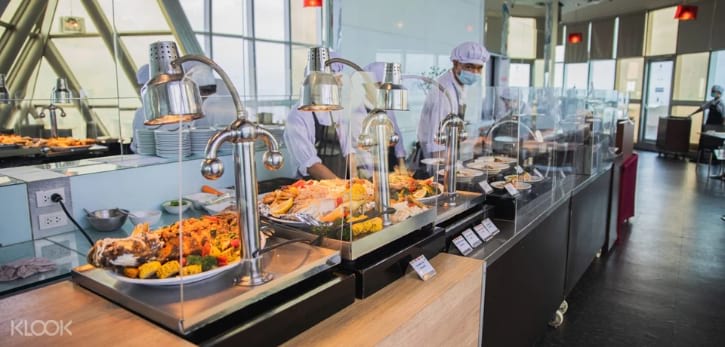 Set on the 81st floor of Baiyoke Sky Hotel, this buffet is surely a great way to satisfy your cravings while in Bangkok. Because of its picturesque location, it offers you a one-of-a-kind dining experience.
Take delight in the delectable display of foods for all ages. The variety of dishes and snacks offered is simply impressive.
Plus, you get to see the entire cityscape while devouring your food. See this website for the pricing and reviews made by previous visitors.
22. Have a Look at Jim Thompson House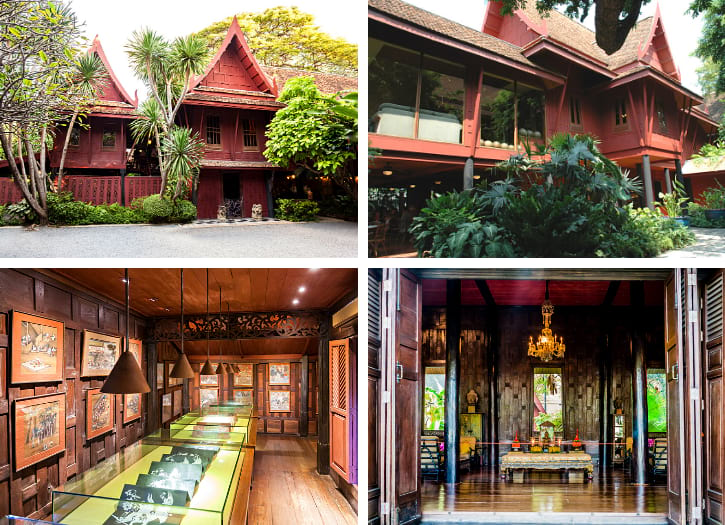 Jim Thompson House is a special museum that is recognized for its elegant furnishings and antique collections.
Step inside the museum and you'll be transported into different connecting houses that feature unique exhibits. All of the personal displays are definitely eye-catching.
Along with the detailed artistry, the museum also has a souvenir shop. Take home some personalized Jim Thompson House mementos like handbags, clothing, and scarves.
After your tour, you can dine in their restaurant that offers a nice array of dishes and snacks.
23. Get to Experience the Past through Ayutthaya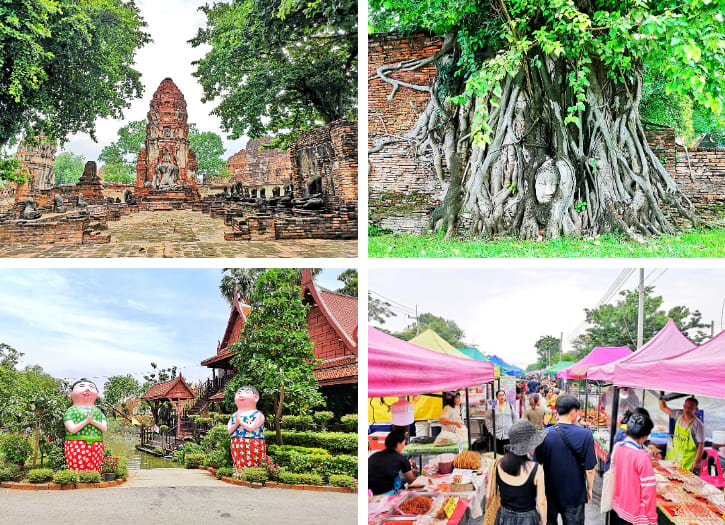 Situated 80 km from the capital, Ayutthaya is no doubt a special destination in Thailand.
This city was once known for its international trading. But even with the numerous invasions, it has remained to be a prominent site in the country.
See the ancient ruins surrounding the breath-taking temples and monasteries. And then, visit the local markets.
Furthermore, you can find out here to know how to plan a day trip to Ayutthaya from Bangkok. Truly, a trip to Ayutthaya is definitely like a walk in the past.
24. Unleash Your Acting Skills at Art in Paradise Bangkok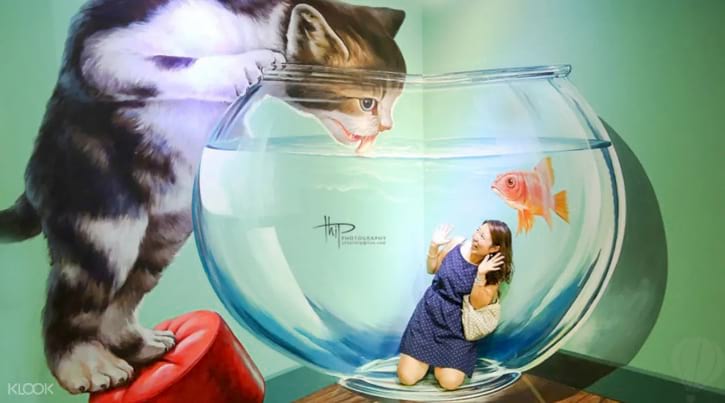 Art in Paradise is one of the interesting activities to do in Bangkok, especially for art lovers.
This museum is loaded with 4D arts and optical illusions that will surely bring out your creativity.
Ready your poses as you explore the different sections of the museum. And you won't be disappointed because there are a lot of photo opportunities for everyone.
If you don't want to spend all your savings, book the admission tickets online and save up to 46%. This is a great tip to travellers on a budget.
25. Offer a Prayer at Erawan Shrine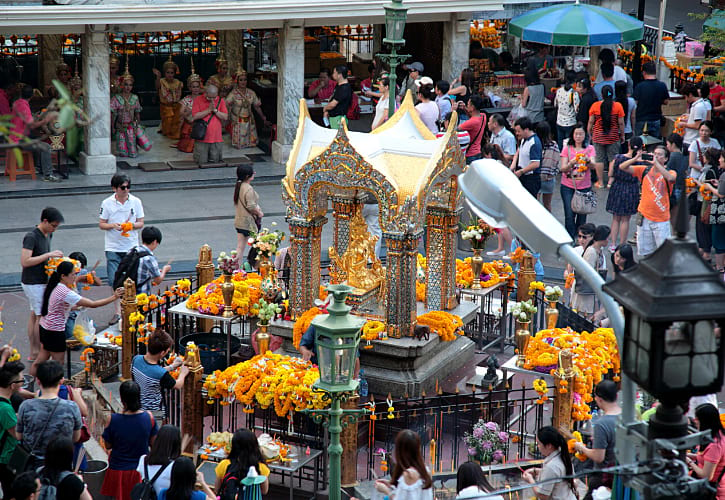 Erawan Shrine is a very popular Bangkok shrine, which is located in front of Grand Hyatt Erawan Hotel.
This particular Hindu shrine is flocked by visitors every single day, from morning until night time.
The main reason why many people pay homage to the religious sanctuary is because of the 4-faced Brahma god (Than Tao Mahaprom). Known to be kind and merciful, Than Tao Mahaprom has a great impact among the locals.
So, if you have hopes of receiving blessings, drop by the statue and pray your intentions. And during your visit, you can offer floral garlands and incense sticks.
26. Be One with the Locals at Khao San Road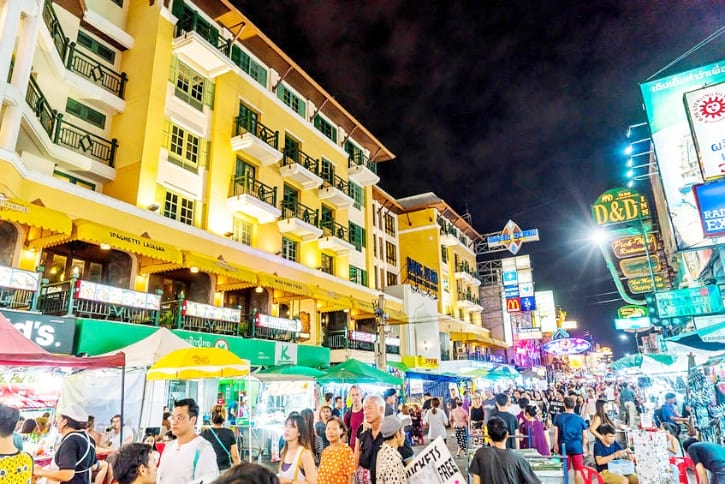 Khao San Road is a vibrant street in Bangkok that features a long stretch of stalls.
In each stall, you'll find different display of items, from clothing to mobile stuff to souvenirs. On top of that, there are also boutiques shops offering special goods.
After all the shopping, there's so much to do on this legendary road. Stay up all night and go bar hopping with your friends.
Or, try one of the local restaurants and dive into the food choices.
27. Personally Witness the Muay Thai Live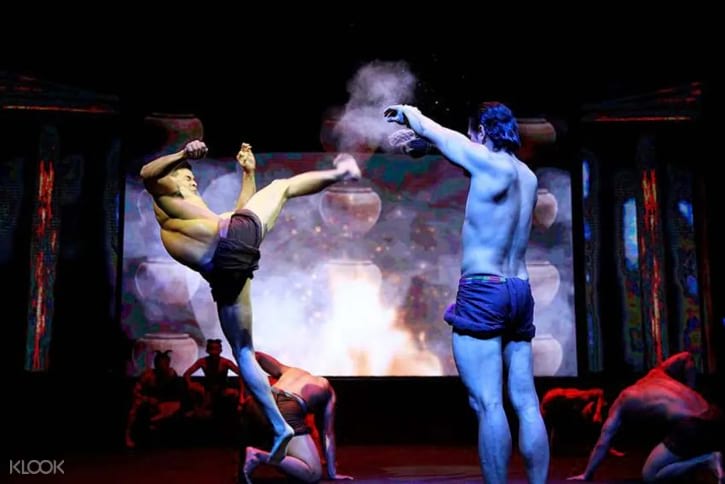 Do you want to learn more about the popular Muay Thai?
Then, watch the Muay Thai Live at Bangkok's Asiatique. But before you go, be it known that this is an action-packed sport. Clearly, it's not for the faint-hearted.
From your seat, you'll see an amazing Muay Thai fight that showcases heart-stopping stunts and techniques. These moves literally highlight precision and meditation of the human body.
Plus, you'll be more in awe with the special effects that complement perfectly with the live match.
28. Go to See the Wat Traimit Withayaram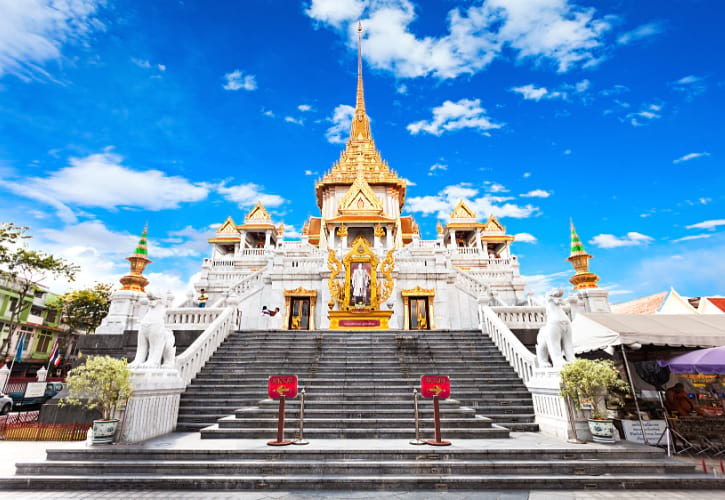 Wat Traimit Withayaram is another prominent site that should be on your itinerary.
This is a very popular temple in the city because it houses the world's largest solid gold Buddha statue. Adding to its prestige is the fact that it is made of 83% gold!
Catch a glimpse of this giant gold Buddha image that stands at 15 ft. tall.
Plus it highlights the striking Sukhothai style, making it very unique. Aside from the statue, the architectural design of the temple is also worth capturing.
29. Take a Breather at Lumpini Park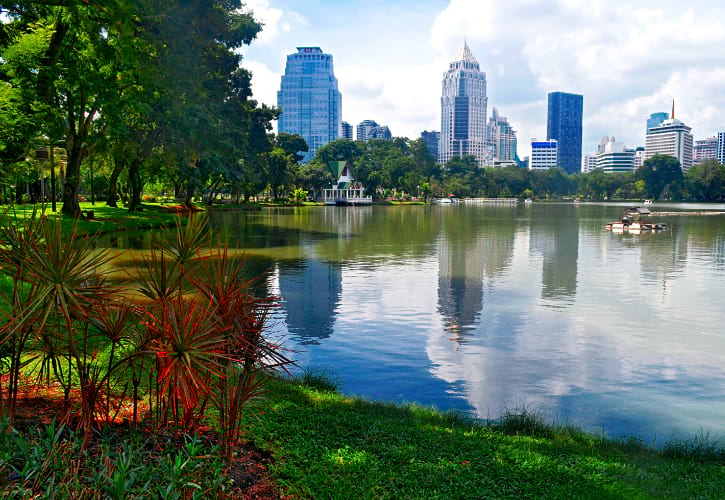 Lumpini Park is the first-ever public park situated in the city centre of Bangkok.
Within this extensive green space, you are given the freedom to do all sorts of leisure activities.
Energize yourself as you complete the park's jogging route that totals to up 2.5 kilometers. Or if you want, just stroll around the green spots lazily and breathe in the fresh air.
There are even boats for rent to give you the opportunity to paddle your way across the beautiful lake.
30. Revisit History through Siam Niramit Bangkok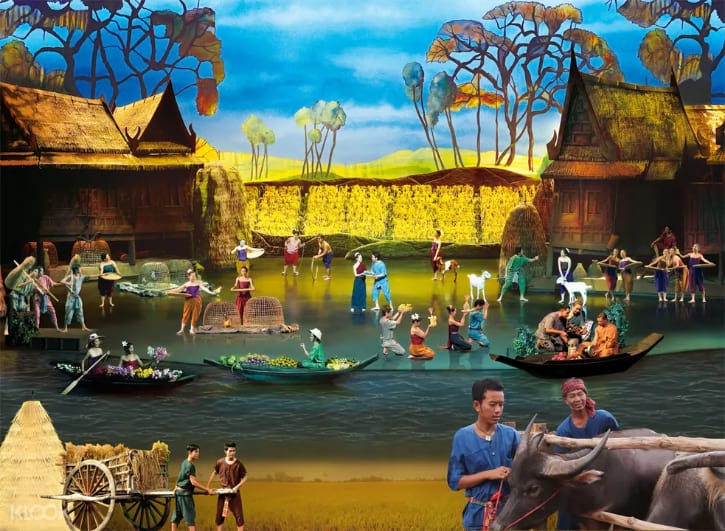 Siam Niramit Bangkok offers a magical theater experience that you shouldn't miss.
It's unlike other shows because it highlights a panoramic stage that outlines the ancient Kingdom of Siam.
Travel through the country's cultural past as you watch all the dancing and singing artists.
There are three spectacular acts to look forward to, each of which portraying a different yet equally amazing performance.
The entire show runs for more than an hour. So, if you're looking for the best way to cap off your Bangkok adventure, this is a great option.
Things to Do in Bangkok (Map)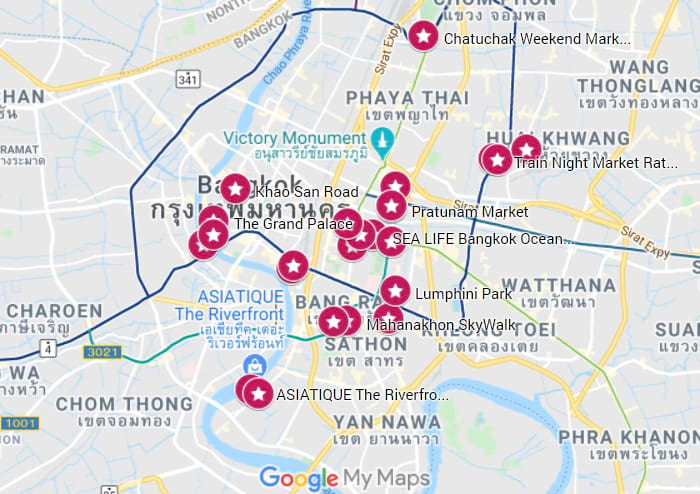 So, we've reached the end part of my article on what to do in Bangkok. Thank you for taking your time to read the entire list.
And, I hope this gives you an idea of where to go in Bangkok so you can make the most out of your visit.
Related Posts
Photo Credits:
Klook
Anek Suwannaphoom © 123RF.com
Natthapon Ngamnithiporn © 123RF.com