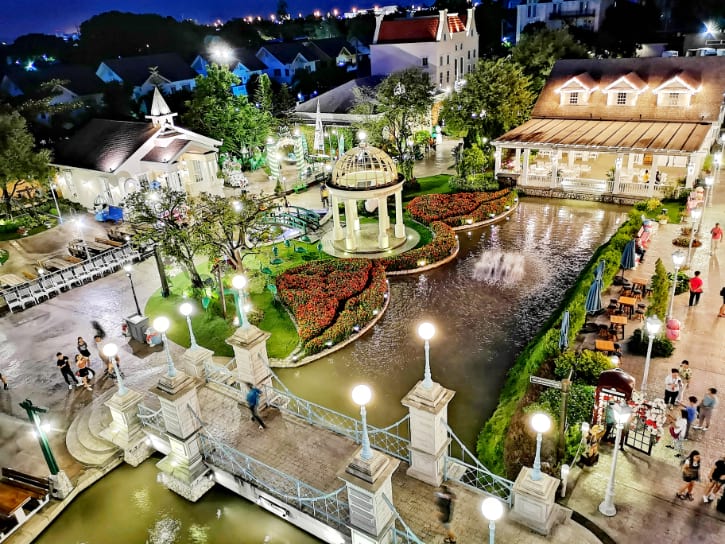 Chocolate Ville is one of the most charming things to do in Bangkok for tourists looking for a unique open-air restaurant. This food spot is known for its European village theme and attractive scenery.
Plus, the foods here are very delicious, making it a favourite among travellers. And for sure, you'll fall in love with the place during your initial visit.
In this post, I will share some of the photos that we have taken at Chocolate Ville to give you a glimpse of how beautiful this place is.
Likewise, I will list down the must-see attractions at the park for a more organized trip. 🙂
So, let's kick start with the detailed guide below.
Chocolate Ville Overview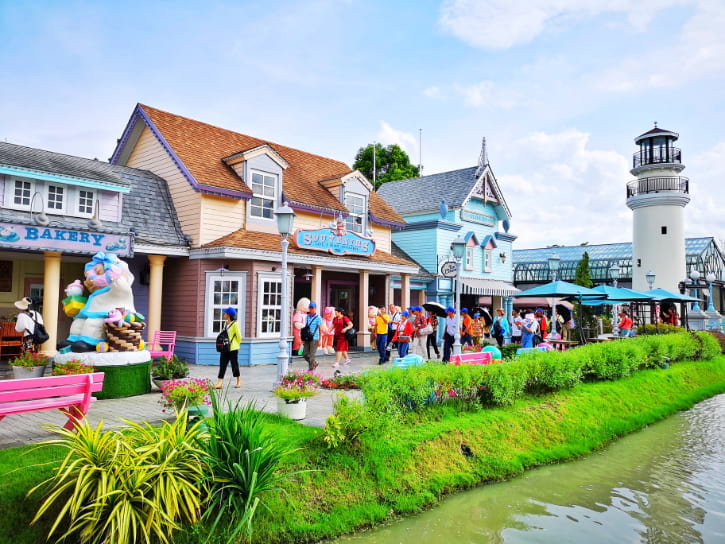 Chocolate Ville welcomes visitors with its vibrant colors and beautiful European-style sceneries. No doubt, it's always a very popular place in Bangkok that deserves a visit.
Additionally, this park has no admission fee, which makes it more accessible to everyone.
Another highlight of the park is its huge restaurant, allowing visitors to relish their food while enjoying the views.
They serve a wide range of Thai and Western food to satisfy guests with different preferences. And of course, you can't miss the beautiful photography spots, which will be introduced below.
And if you want to know how to add Chocolate Ville into your travel plan, simply read my complete Bangkok Itinerary for 5 Days right here.
Must Do and See Things
There are a total of 12 must-do and must-see things at Chocolate Ville.
So, let me walk you through one by one and make your trip more convenient.
1. Start with the Home Town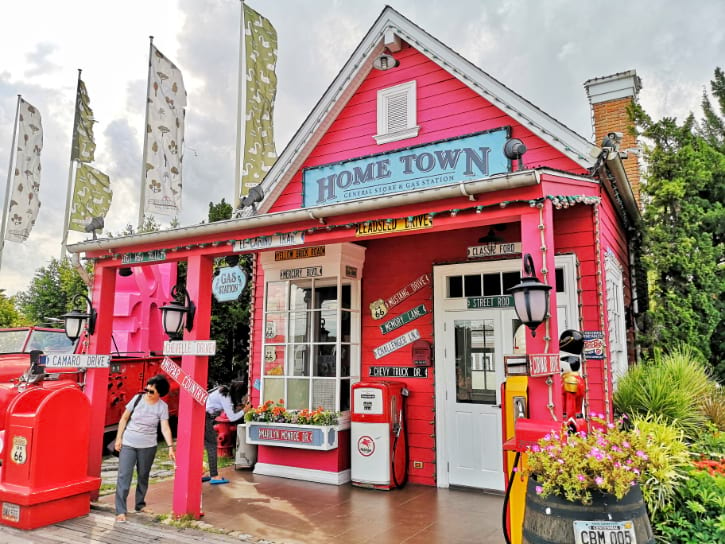 There's no better way to start your adventure than visiting the Home Town.
Drop by this vibrant spot and take a photo of its bright, pink exterior.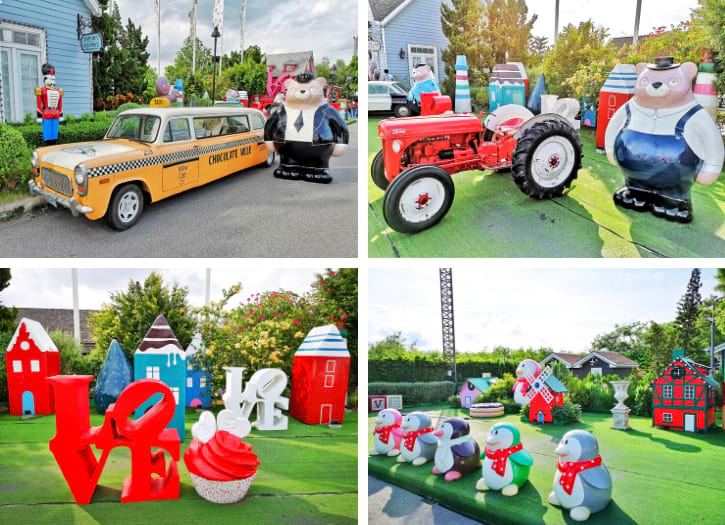 Around the area are some artsy designs that are also worth the capture! Stand in between these life-size figures and snap a photo of these striking items.
2. Pop by the Telephone Booth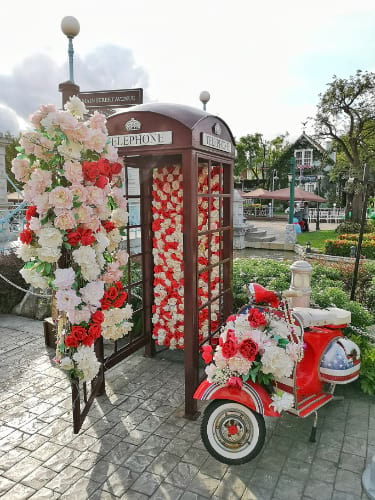 The Telephone Booth is another crowd favorite because of its stylish display. So, try to enter the booth and capture some nice shots.
See how the flowers beautifully complement the antique structure.
The designs in the booth, however, differ from time to time. Sometimes, there are bears inside and other cute stuff.
3. Walk around The Conservatory Garden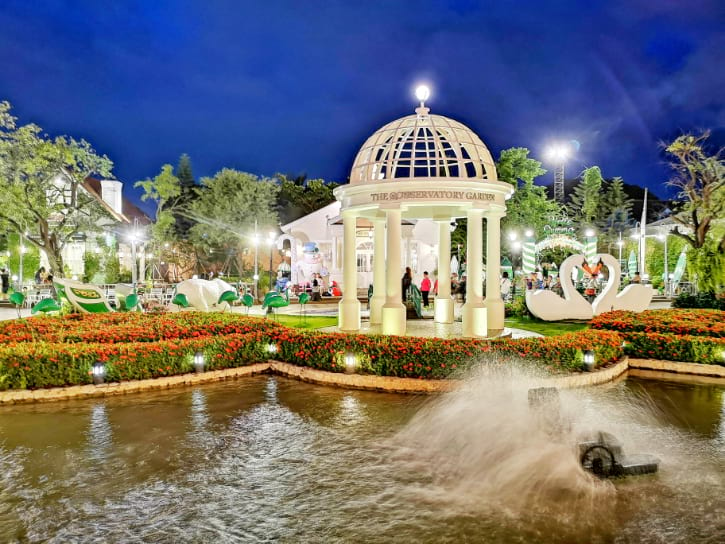 Another beautiful spot in Chocolate Ville is the Conservatory Garden. Spend some time strolling around the area and enjoy the calming views.
Within this garden are some adorable animal designs and a huge gazebo. Aside from these, you'll see a fountain that adds up to the charming scenery.
4. Have a look at the Summerset Cottage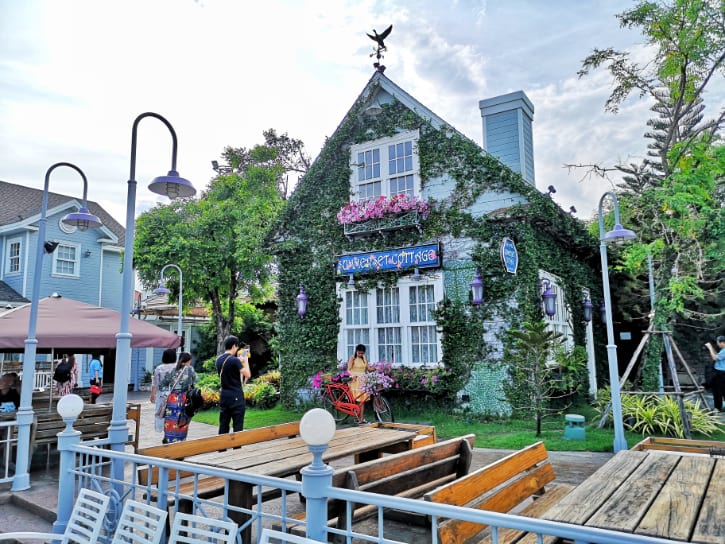 Hang around the Summerset Cottage and relish in the lovely surroundings. This area has plenty of seating areas to cater to every visitor.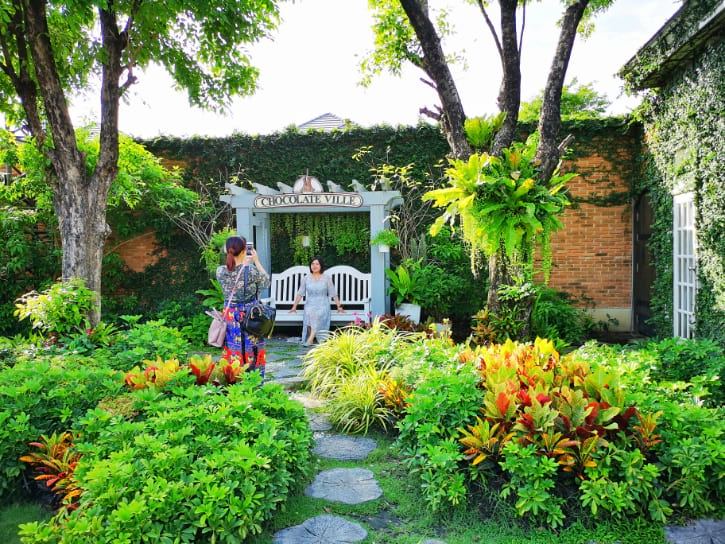 As you explore the place, you'll come across this charming spot that is perfect for a photo opportunity.
5. Act like you own The Bell House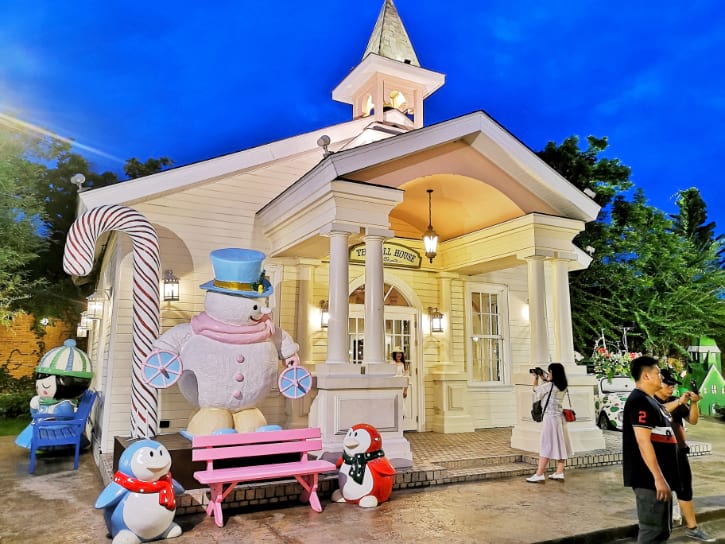 It's quite easy to distinguish the Bell House because of its simple yet elegant design. Just look for a one-storey house with an all-white exterior.
So, if you're looking for a monochrome backdrop, this is the place to visit. Don't forget to pose together with some cute figurines at the front.
6. Be in awe of the Village Post Office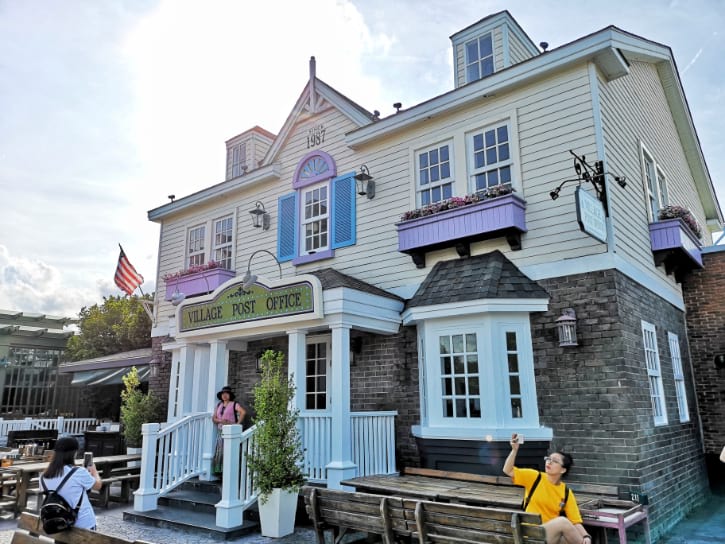 The Village Post Office is such a head-turner. Catch a glimpse of this sophisticated structure with your family and friends.
You can also relax at the seating areas positioned at the front or head near the door and take some beautiful photos.
7. Enjoy shopping at the Souvenirs Store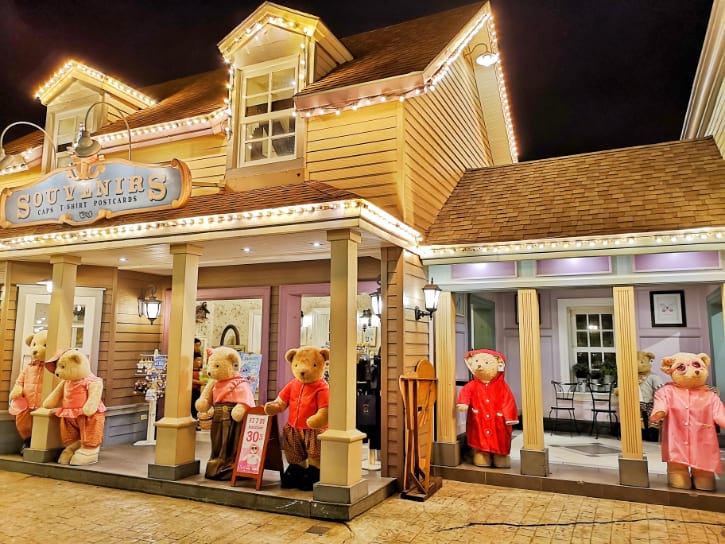 Take home some treats from the famous Souvenirs Store of Chocolate Ville.
This spot is loaded with many delightful items available for purchase. Before you go inside, snap a photo of the adorable bears on the porch.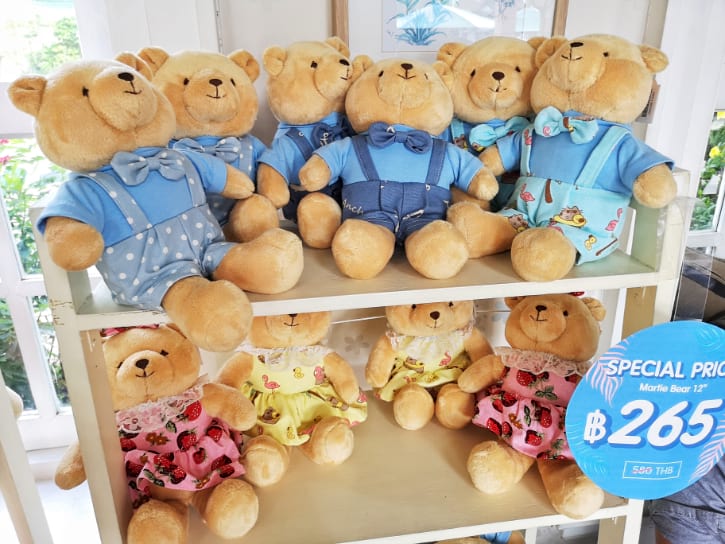 If you're in need of a new stuffed toy, you'll get lots of options here.
There are plenty of cute bears and other items with different designs and colors.
8. Gaze at the Lighthouse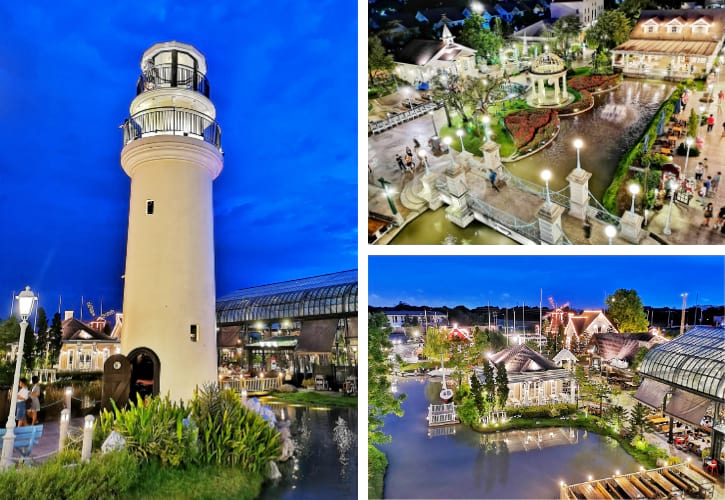 As the tallest structure in the park, it's too hard to ignore Lighthouse. Its height is very striking.
And if you go inside, you'll see the entire view of the Chocolate Ville. So, be sure to include this in your list.
9. Head to the Farmville Dairy Barn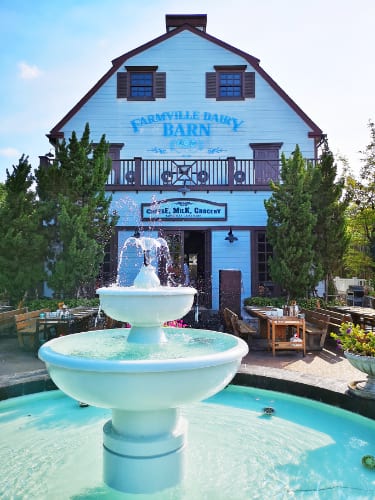 The Farmville Dairy Barn is another charming spot for every visitor.
Roam around the scenic area and loosen up while you watch the water flowing from the fountain.
Just like other sites in the park, this one comes with seating places. This way, you can relax after all your photo sessions.
10. Chill out at Rosewood Inn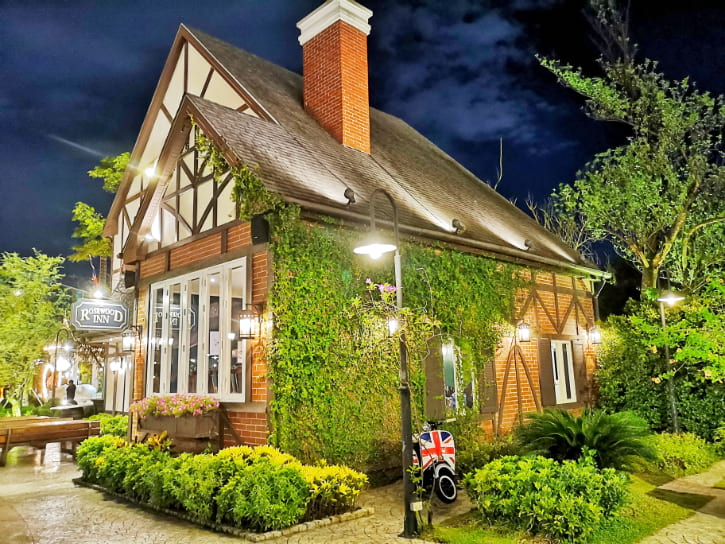 The wood décors of Rosewood Inn definitely make it a standout.
So, if you are looking for a timber-like background with some vines on the wall, drop by this beautiful site.
Treasure a cosy experience while wandering around the place. For a more captivating scene, you can explore this area at night.
11. Walk toward the Lagoon Bridge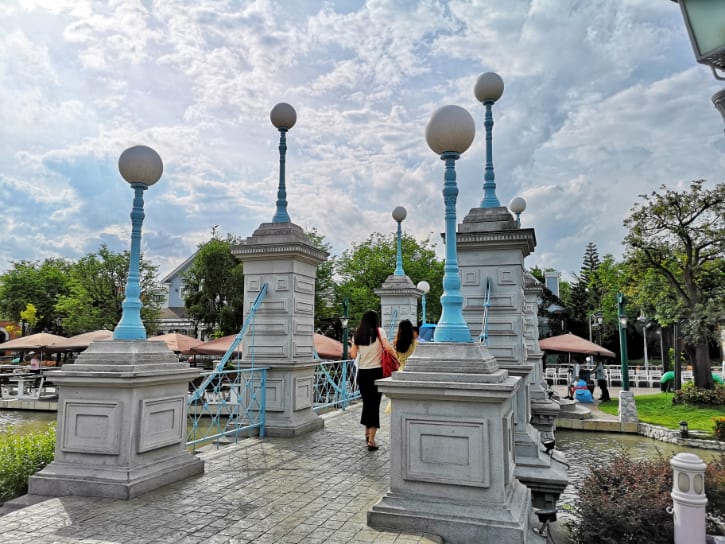 Carry on with your adventure and go to the Lagoon Bridge. This structure connects to other must-visit spots in the park.
And of course, you can take your picture here too. Just make sure you aren't blocking the way for other visitors.
12. Cap it off at the Waterfront Glasshouse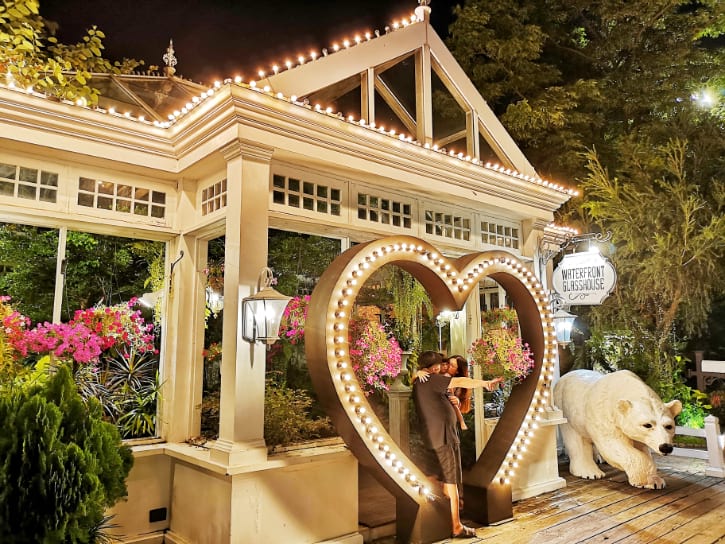 To complete your adventure, don't forget the Waterfront Glasshouse. At night, this lights up, giving a magical and romantic view.
The area also has a huge heart-shaped design in its front area, where you can pose together with your partner or friend. And you can't miss the massive bear figurine beside the heart.
Dining Guide
As mentioned earlier, Chocolate Ville has a large restaurant with remarkable food choices.
To make your dining experience more convenient, here are 3 things you need to know beforehand.
1. Dine at the Riverside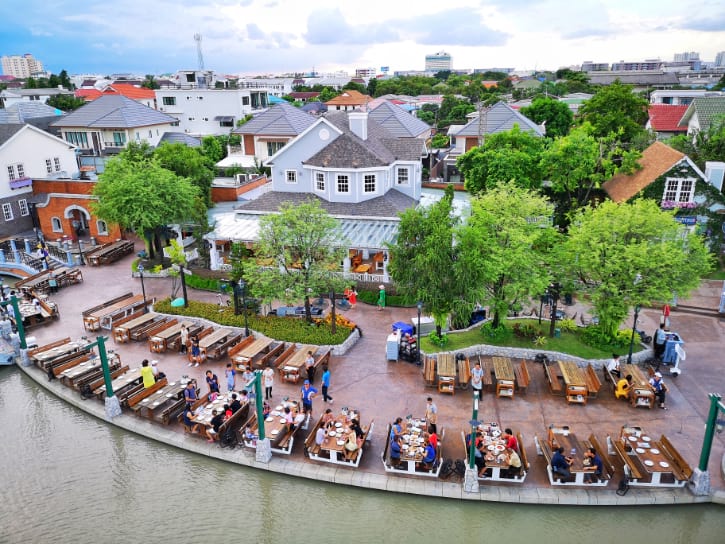 First of all, there is only one restaurant in Chocolate Ville.
But on the bright side, you are free to choose where to eat your food. You can opt at the riverside, outdoor, or indoor area.
If you want breath-taking scenery, I highly recommend that you take your dinner at the riverside.
2. Food Options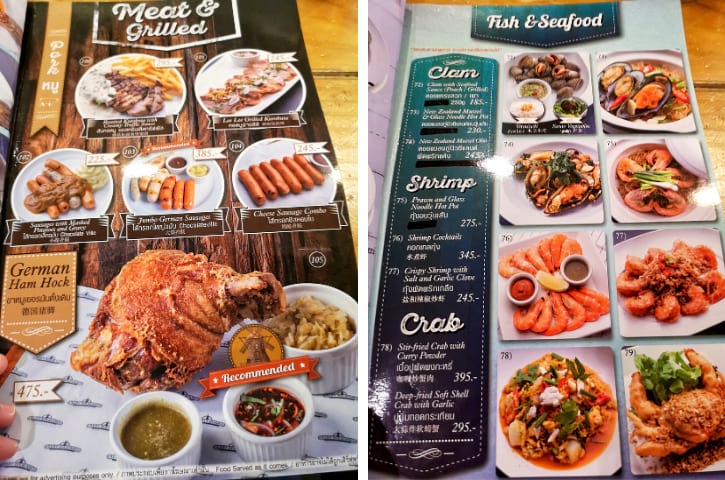 The restaurant offers a wide range of food options, from local dishes to international cuisines.
There also seafood, pasta, and pizza available. Or you can try some western food like German Ham Hock and Australian tenderloin steak.
To help you plan your budget ahead of time, here's a copy of the restaurant menu you can use as a reference.
3. Make a Reservation in Advance
If you plan to visit during the weekend, it's advisable that you reserve a table in advance.
According to my friend who visited the park during the weekend, the dining seats get filled up pretty fast, especially after 6 PM.
In our case, me and my wife went to the park on a weekday, so the place is not very crowded. There were plenty of tables available.
However, I opted to make a reservation at the riverside to guarantee us a seat for our dinner at 7 PM. Through this, I was able to secure our preferred seat during our visit.
To guide you, there are 2 effective ways to reserve a table. The staff at Chocolate Ville can speak decent English, so nothing to worry about.
Option1: Make a phone call
To make a reservation via phone, you can use this number +66 81 921 2016.
I recommend that you call at least one day ahead. You can follow what we did for convenience purposes.
First of all, I used a Thailand tourist SIM card to reserve a seat at the riverside. You can book the prepaid SIM card here and collect it at the airport.
By purchasing the prepaid SIM card online, it will help you save nearly 50%. Plus, the SIM already comes with preloaded 100 baht and unlimited internet.
Option 2: Send them a message by Facebook messenger
Another option is to check out their Facebook page at https://www.facebook.com/chocolateville/.
Then, you can send them a message via messenger and make a reservation. Here's a sample template you can use.
Hi, I would like to make a reservation for our dinner at Chocolate Ville this coming 21 Jan 2022 at 7:00 PM. Please reserve a table at the riverside, non-smoking area for 2 persons. Thank you.
Chocolate Ville Map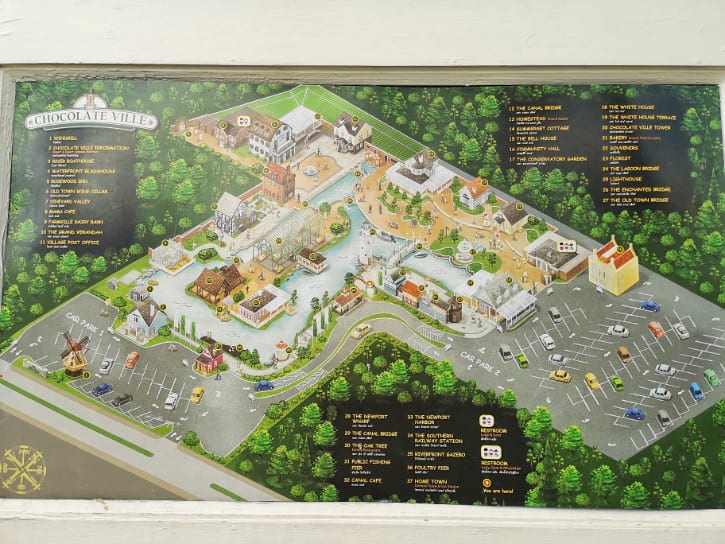 To assist you in navigating around the area, don't forget to have a copy of the Chocolate Ville map above.
And if you take a taxi or Grab, you'll be dropped off at the main entrance of the park, which is No. 37 from the map.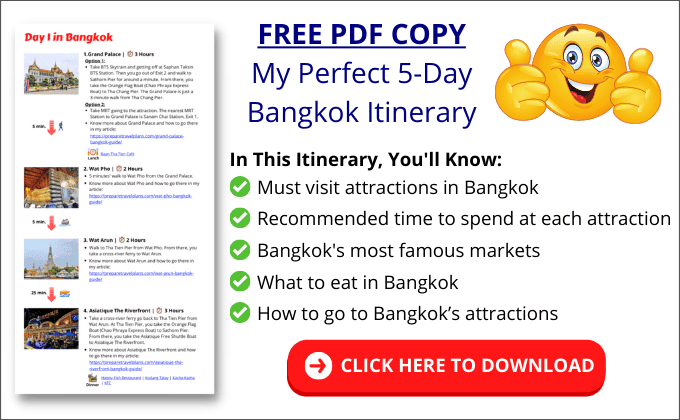 Opening Hours
The Chocolate Ville is open daily, from 3:00 PM to 9:00 PM.
My Tips
For a more convenient trip to Chocolate Ville, I will share 3 important tips.
1. Make sure to arrive at the park around 5 PM or 6 PM
It's best that you reach the place between 5 PM to 6 PM. This way, you still have enough time to stroll around and take photos around the park.
2. Spend at least 3 hours exploring the park
The park is quite big and has a lot of beautiful spots.
Hence, it's suggested that you spend at least 3 hours touring around. This time duration is enough to cover all the must-see and must-do activities in the park.
3. Recommended places to visit
Other than going to Chocolate Ville, there are also fun Bangkok markets that are worth exploring.
First on the list is the scenic Asiatique the Riverfront. The second one is the ever-vibrant Jodd Fairs.
These two markets are known for their amazing variety of delicious foods and shopping options.
Plus, you'll love the relaxing atmosphere on both sites. Without a doubt, these two marketplaces are definitely worth the visit during your Bangkok holiday.
How to Go to Chocolate Ville in Bangkok
The best way of getting to Chocolate Ville from downtown Bangkok is by taxi or Grab.
If you depart from Pratunam, it will cost about 300 Baht. A one-way trip takes around 35 minutes and bring you directly to the park.
There is no BTS station or MRT station close by, so taxi or Grab are the best method to reach there.
Related Posts