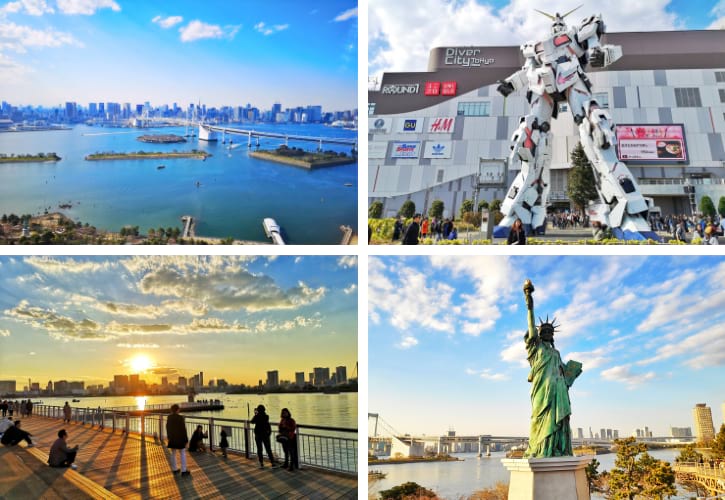 Out to explore Odaiba in Tokyo? Here's a list of the best things to do in Odaiba, along with the most Instagrammable sites that are definitely worth the visit!
Odaiba is definitely one of the highly-visited attractions in Tokyo. Unlike other tourist locations, you'll be surprised that this artificial district has almost everything under the sun.
So, let me introduce you to the top 15 things to do and see in Odaiba, which is specially designed for first-time travellers. 😊
1. Go to the Fuji Television Building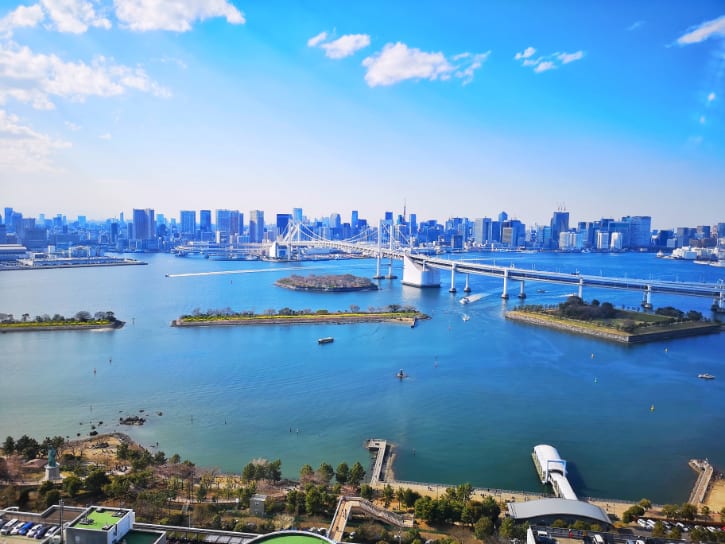 If you're looking for the best things to do in Odaiba, head to the Fuji Television Building.
This is dubbed as Japan's largest commercial TV network, which features an observatory sphere called the "Hachitama".
While at the top, capture the 360-degree panoramic view of Odaiba, which is surrounded by the vastness of Tokyo Bay.
Make sure you also catch a glimpse of the Tokyo Tower, Rainbow Bridge, and other top-rated sites.
And if you visit the place on a clear day, you might see the ever-beautiful Mount Fuji from afar.
2. Have fun at Tokyo Joypolis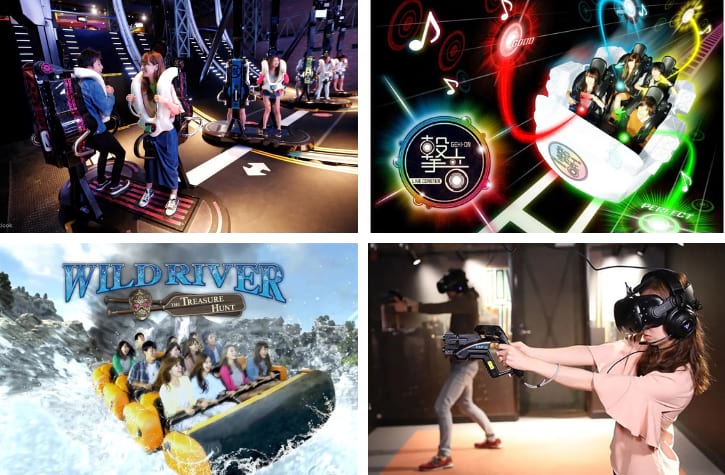 One of the top Odaiba attractions is Tokyo Joypolis, a must-visit indoor park for families and friends.
Check out the amazing selection of rides and try their arcade games. There are also a variety of interactive activities and VR experiences for everyone.
And if you want to know about this place, go to this website to see more details. You may also buy your entrance tickets here and get up to an additional 20% discount!
3. Drop by the Odaiba Statue of Liberty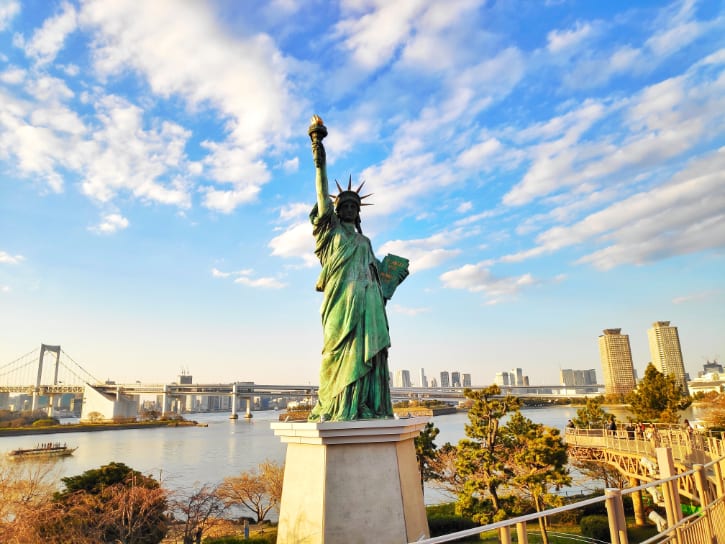 There's no need to go to New York just to witness the ever-popular Statue of Liberty. You can find a replica of this well-liked structure in Odaiba.
Every day, you can find lots of people, waiting for their turn to capture that winning-shot of the famous statue.
In this place, you can also get a glimpse of the Rainbow Bridge. So, make sure you feature the bridge, together with the Statue of Liberty, when you take a photo.
4. Capture the Rainbow Bridge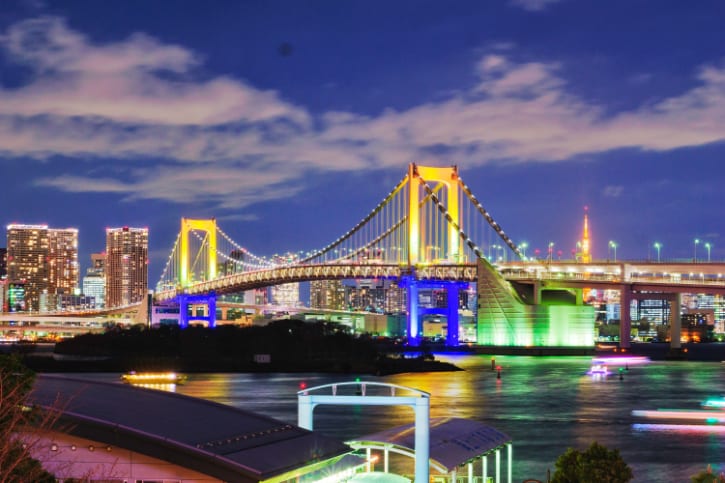 Rainbow Bridge is undeniably a must-see thing, especially if you're exploring Odaiba at night.
This remarkable structure connects the high-tech island of Odaiba to mainland Tokyo. Because of this, it is often called the Tokyo Bay Connector Bridge.
So, be sure to take some photos while enjoying the beautiful views around.
There's no need to waste time walking across the bridge just to get a great picture.
Just go to Statue of Liberty, Fuji Television, or Odaiba Seaside Park, which are the best spots to capture the colourful bridge.
5. Revel in the beauty of teamLab Planets TOKYO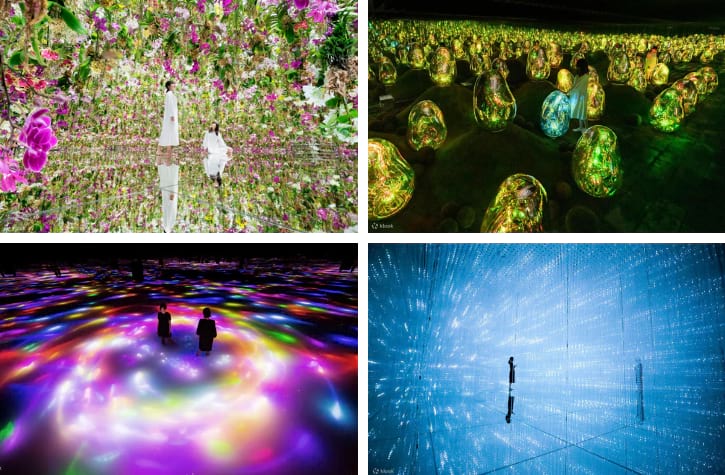 teamLab Planets TOKYO is a very popular spot in Odaiba that should be part of your list.
Explore the immersive exhibits and be fascinated by the world-class digital arts.
There's a place surrounded by breathtaking flowers, a section full of glittering crystals, and so much more!
One tip that you should take into account is to book your teamLab Planets tickets here in advance.
It's because there are times when the tickets to the museum get sold out for several days.
6. Get mesmerized by the Giant Unicorn Gundam Statue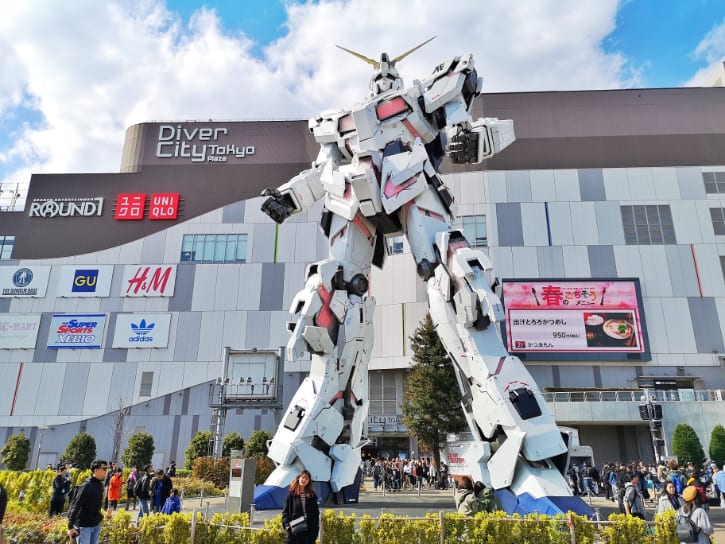 If you're searching for Instagrammable things to do in Odaiba, don't miss the Giant Unicorn Gundam Statue.
Be amazed by this towering structure and try to snap some photos.
Then, explore around and you'll find a landscape full of flowers. The expanse of colourful tulips gives a laid-back ambience to this fun and modern facility.
Another thing to look forward to is the 21-metre statue Flame of Freedom Statue.
7. Do the shopping at DiverCity Tokyo Plaza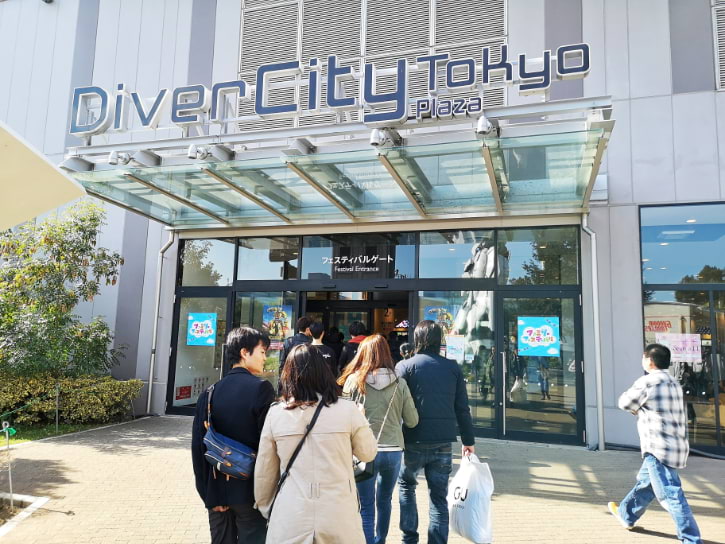 Go on a shopping spree at DiverCity Tokyo Plaza.
This famous mall sells almost everything, including fashion essentials, home tools, gadgets, and so on.
You are surrounded by a variety of brands, from local products to international ones.
Aside from the shopping options, there are plenty of food choices for children and adults as well.
And of course, you can't miss the Giant Gundam located just in the front section. This is definitely one of the iconic landmarks in the district.
8. Relax at the Odaiba Seaside Park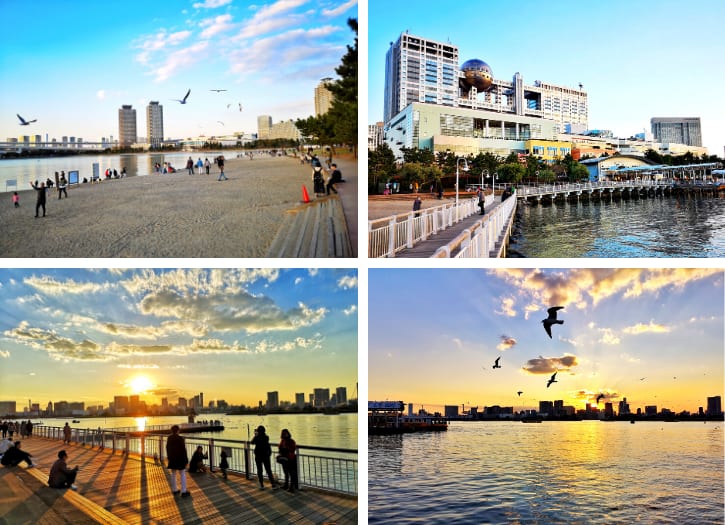 Odaiba Seaside Park is such a beautiful park to unwind. Here, you can see the spectacular waterscape as well as some impressive views of the Fuji TV.
There are seats along the walkway so you can comfortably watch the beautiful scenes.
And if you visit late in the afternoon, try to catch the breath-taking sunset. At this time of the day, the beautiful birds fly freely across the beach and through the sky.
Surely, this is a perfect place to see the sun fading from the skyline.
9. Dine in at Eggs 'n Things in Odaiba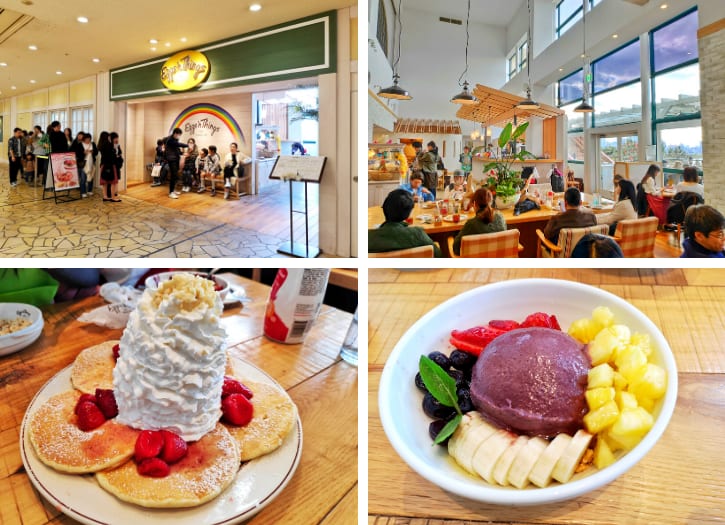 Eggs 'n Things is another must visit place in Odaiba, especially for foodies.
This is one of the best restaurants to take your breakfast in the morning or snacks in the afternoon.
Take a look at their extensive variety of food choices, from waffles to omelettes and French toasts!
Don't miss their bestsellers, which are the strawberry whipped cream and macadamia nuts pancakes.
And if you want more sweet treats, try the fresh fruits topped with ice cream.
10. Enjoy the LEGOLAND Discovery Center Tokyo

Take your kids to LEGOLAND Discovery Center Tokyo and enjoy an immersive activity!
Let your children explore the magnificent Lego playground or give them the chance to build their own Lego creations!
There's also a gift shop loaded with a variety of Lego souvenirs.
You may get your admission tickets here before visiting the place. This is highly suggested because the place can be fully booked on the day of your visit.
11. Stroll around Madame Tussaud's Tokyo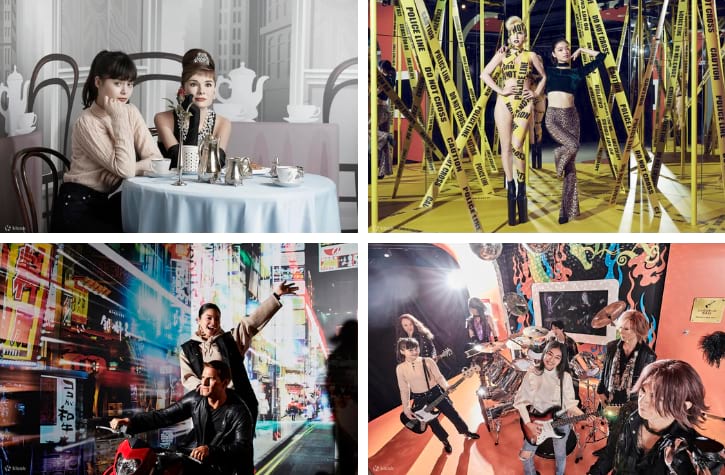 Madame Tussaud's Tokyo is such a unique place, making it a top museum when you visit Odaiba.
Capture a glimpse of your favorite stars in their wax figures.
See famous celebrities, sports icons, and other reputable people around the world.
There are also a couple of interactive activities around. So, visit this website to purchase your Madame Tussaud tickets and enjoy up to 10% OFF!
12. Satisfy your hunger at Odaiba Takoyaki Museum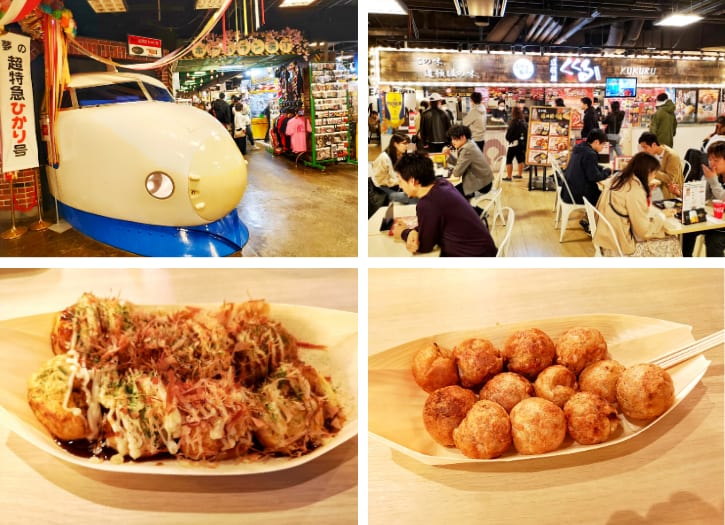 Head to Odaiba Takoyaki Museum and check out the yummy local treats.
You might think this a real museum but it's actually a place for all Takoyaki lovers!
Takoyaki balls are definitely a staple when visiting the country, so be sure to grab a bite of these yummy and on-the-go snacks.
Explore the different stalls and choose from the tasty variety of Takoyaki balls for everyone.
13. Explore Miraikan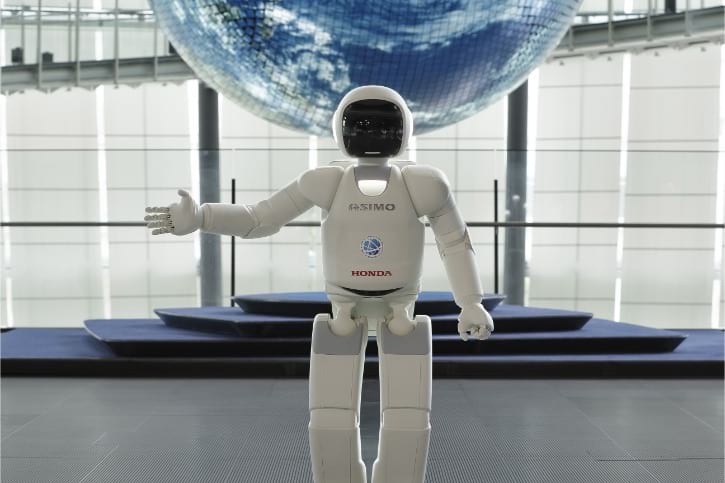 Miraikan or National Museum of Emerging Science and Innovation is such a fun destination to visit.
In fact, it is the most educational museum when you tour around Odaiba.
So, take your kids and discover the spectacular things inside this exhibition hall.
Explore the Frontiers: Learn more about the solar system, the Earth, and other scientific subjects in this section.
Create your Future: Welcome to a world where technology meets nature. Here, you'll catch a glimpse of the future and some human-like robots. Try to interact with Asimo, the Humanoid Robot.
Discover your Earth: If you're interested in discovering more about the Earth, head to this zone and uncover different exhibits. You'll also enjoy a lot of interactive activities related to Geo-. These include Geo-Cosmos, Geo-Scope, Geo-Prism, Geo-Cockpit, and Geo-Palette.
Dome Theater: Watch two incredible programs inside this 121-seater theater. The cinema features a very advanced image system to provide a high-precision 3D experience.
14. Be entertained at Tokyo Trick Art Museum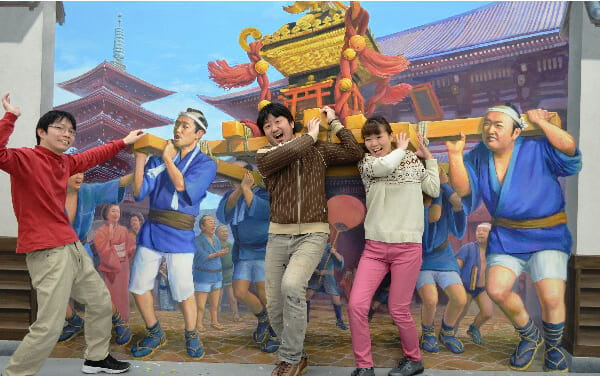 For fun and artsy adventure, pop by Tokyo Trick Art Museum. This is definitely an entertaining spot to explore with its collection of fascinating art exhibits.
As you walk around, you'll come across different virtual illusions that are too good to be true.
Check out the 3D art displays with your family and friends, and prepare your poses beforehand.
15. Immerse yourself inside Small Worlds Tokyo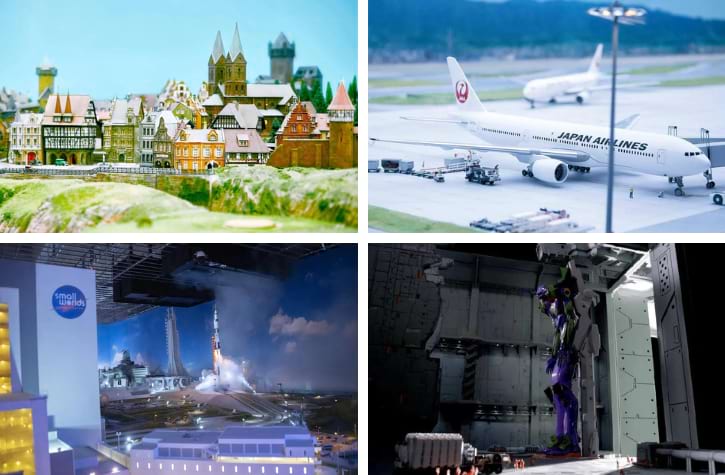 Another remarkable place to explore in the district is the famous Small Worlds Tokyo.
As the biggest indoor miniature theme park in the world, this place is surely one of a kind.
Uncover the miniature designs of different realistic areas, from the space center to the global village.
There's also a section dedicated to the worlds of sailor moon and Evangelion.
Aside from the realistic creations, you are given the opportunity to make your own miniatures too!
My Suggested Itinerary for Odaiba
I completely understand that preparing a proper Odaiba trip can be quite challenging, especially with your busy work schedule and first-time visit.
But don't give up because I'm going to give my suggested half-day and full-day itineraries of Odaiba to you in here.
And I hope that these itineraries below can assist you in creating a well-prepared plan on the activities to do in Odaiba without letting your partner get disappointed!
For tips on how to tour around Tokyo without rushing on time, just look at my 7 days itinerary in Tokyo to help you out!
Option 1: Half-Day (7 Hours – Morning to Afternoon)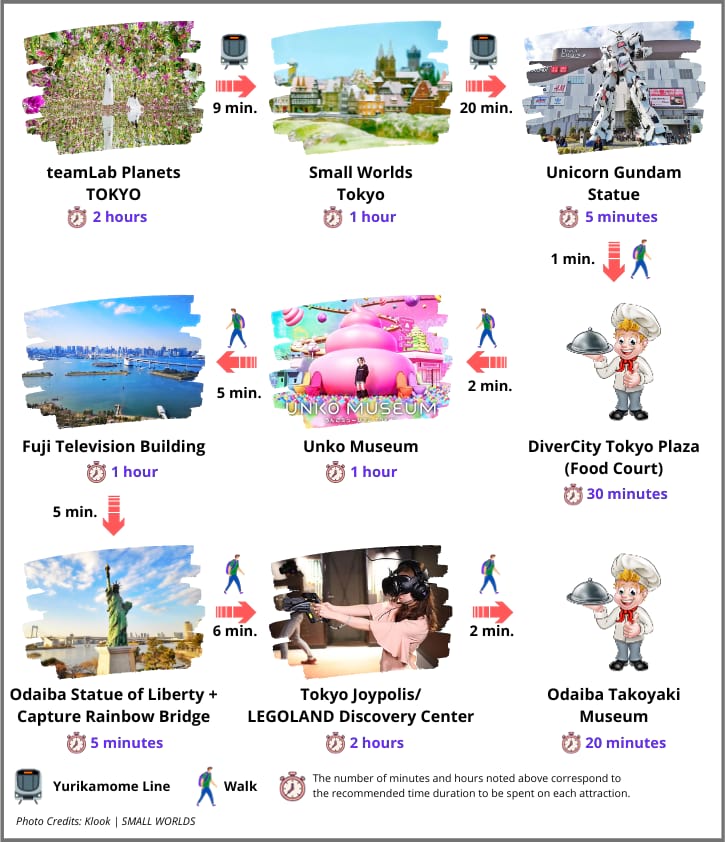 Option 2: Half-Day (7 Hours – Afternoon to Night)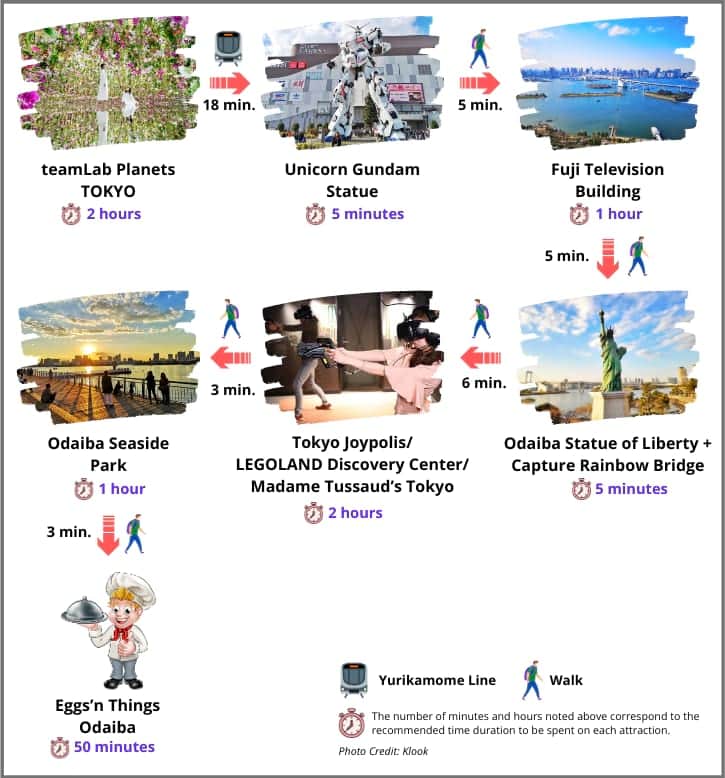 Option 1: Full-Day (10 Hours)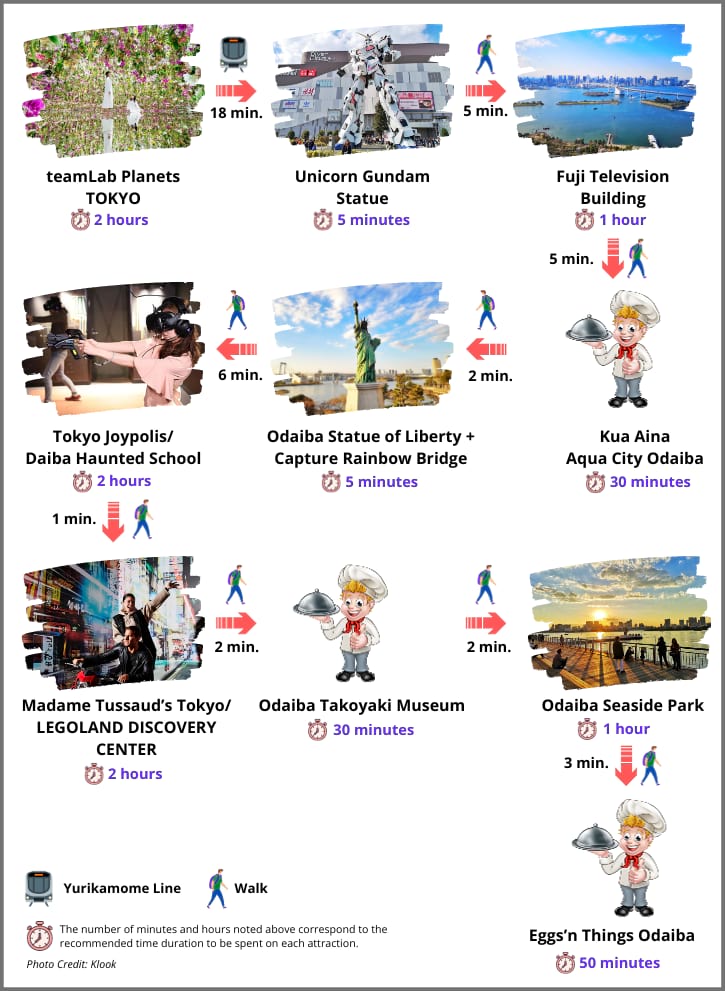 Option 2: Full-Day (11 Hours and 10 Minutes)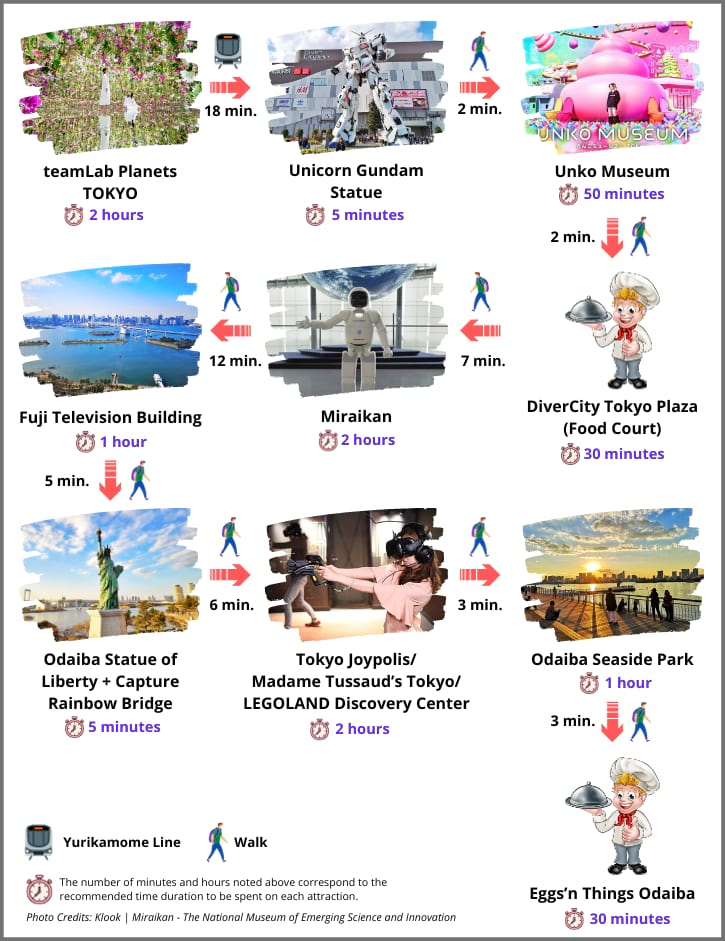 Where to Go Next
Aside from exploring Odaiba, don't miss to visit Tokyo Disneyland, which is a world-famous amusement park.
This offers a lot of incredible roller-coasters for you to ride and plenty of adorable Disney characters for you to take photos with.
I also recommend you to visit Asakusa, a very beautiful historical location in Tokyo. So, go over my article on the best things to do in Asakusa and find out the must-see sights there.
Get a Japan SIM Card or Pocket WiFi
The reason why you should consider using a Japan SIM Card or Pocket WiFi in Tokyo is because you can instantly access the internet to help you search the train routes anytime you want.
If you don't know which one is right for you to use it, simply check this guide on Japan SIM Card vs Pocket WiFi (Pros and Cons).
Things to Do in Odaiba, Tokyo (Map)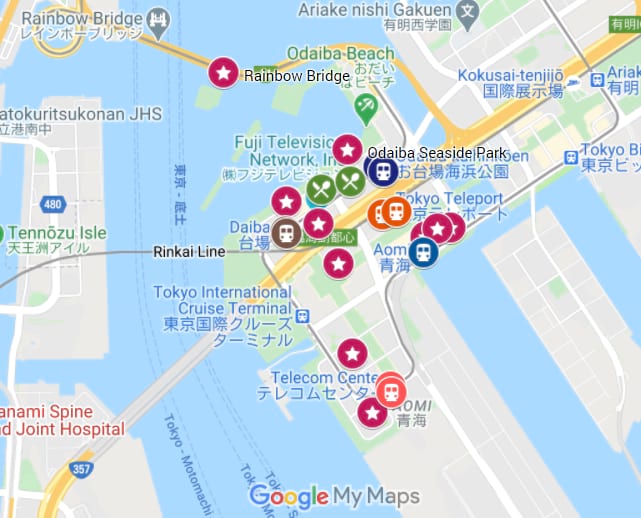 The above map highlights the top-rated attractions, best restaurants, and nearby train stations.
You can check it out prior to your visit for you to have information about its location ahead of time.
Hopefully, this will help you get a bigger, clearer picture of Odaiba so you won't get lost while exploring around. 😊
Train Station Exits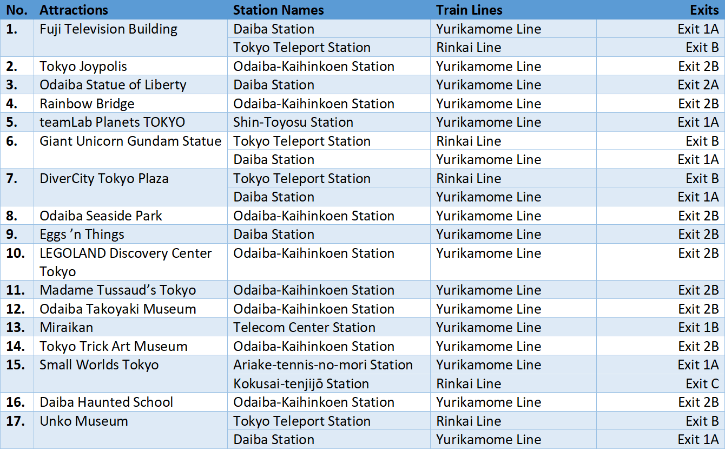 Related Posts
Photo Credits:
Klook
Sean Pavone © 123RF.com