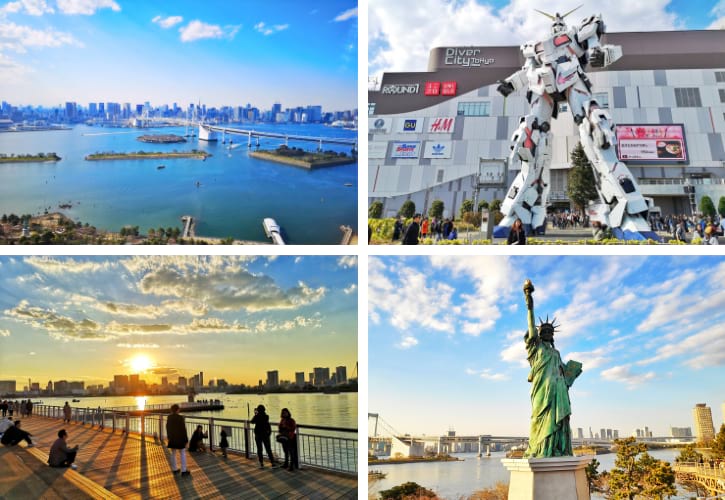 Out to explore Odaiba in Tokyo? Here's a list of the best things to do in Odaiba along with the most instagrammable spots that's definitely worth the visit!
Odaiba is one of the highly-visited attractions in Tokyo. Unlike other tourist spots, you'll be surprised that this artificial island has almost everything under the sun.
Wander around and you'll discover a super relaxing onsen park, an ultramodern entertainment hub, excellent dining options, and a lot more!
And of course, the scenic and relaxing seaside views top it all, making Odaiba a great backdrop for your photos. Because of the abundant activities, Odaiba has become a popular place among travellers of different age groups.
Now it's time for me to share my best picks of things to do and see in Odaiba to help you get the most out of your visit!
Top 12 Things to Do in Odaiba
---
1. Oedo Onsen Monogatari – Release your stress with a hot-spring bath!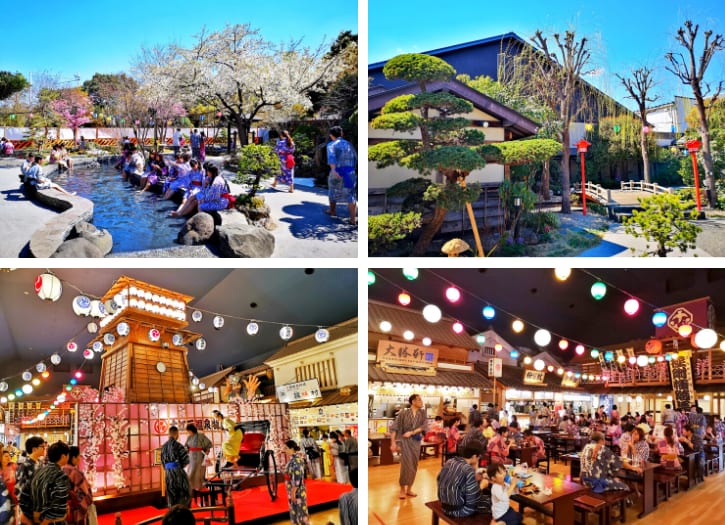 Take a break from city life and head to the famous onsen theme park, Oedo Onsen Monogatari. This well-known attraction in Odaiba is simply the best place to relax and revel in a smooth, soothing bath.
There are plenty of things to do while you are in Oedo Onsen Monogatari. Hence, it's best to spend at least 4 hours in the park so you'll get to enjoy everything.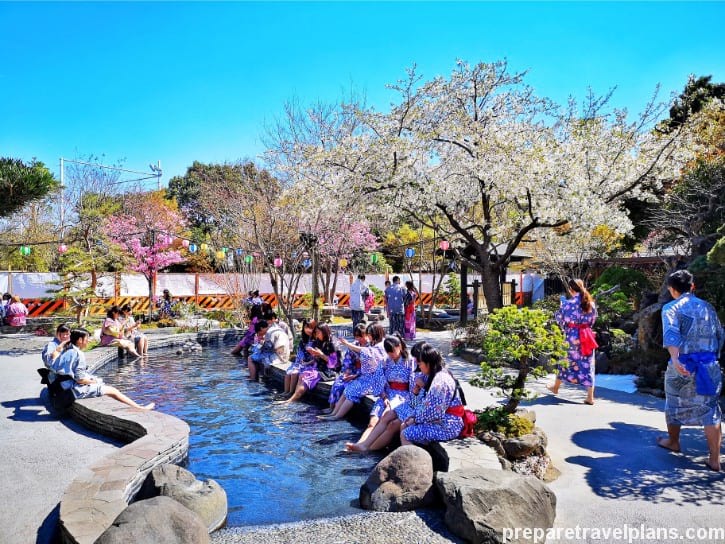 Start your day with a foot relaxation from one of the extensive open-air footbath areas. You'll not just release the stress from your feet but you'll also love the nature views.
The open-air footbath is quite huge so there's no shortage of space. You can easily choose your spot and dip your feet whenever you want.
When visiting Oedo Onsen Monogatari, it's highly recommended to book your ticket online via Klook to make everything more convenient. The online tickets offered by Klook are actually much cheaper by 50%.
Availing the online tickets means you get to skip the long queues from the ticketing counter. Hence, you can spend more time at the hot-spring park instead of waiting for the lengthy lines.
If you have decided to book your Oedo Onsen Monogatari ticket from them, the process is very easy. You will receive your soft-copy ticket, by which you will present to the staff at the entrance of the park. You can simply show the soft-copy ticket from your smartphone or you can have it printed.
Read more: Oedo Onsen Monogatari
2. Odaiba Statue of Liberty – A hint of New York in Odaiba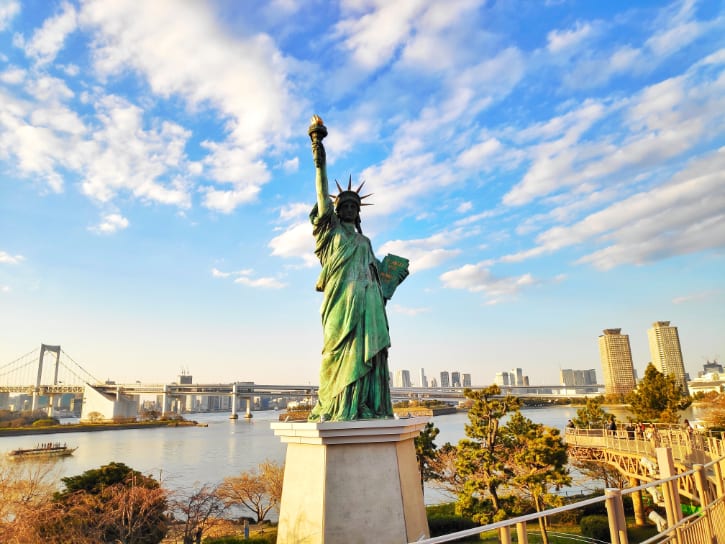 There's no need to go to New York just to witness the ever-popular Statue of Liberty. You can find a replica of this well-liked tourist spot in Odaiba.
Because of its popularity, the Odaiba Statue of Liberty is often jam-packed with tourists. Every day, you can find lots of people, waiting for their turn to capture that winning-shot of the famous statue.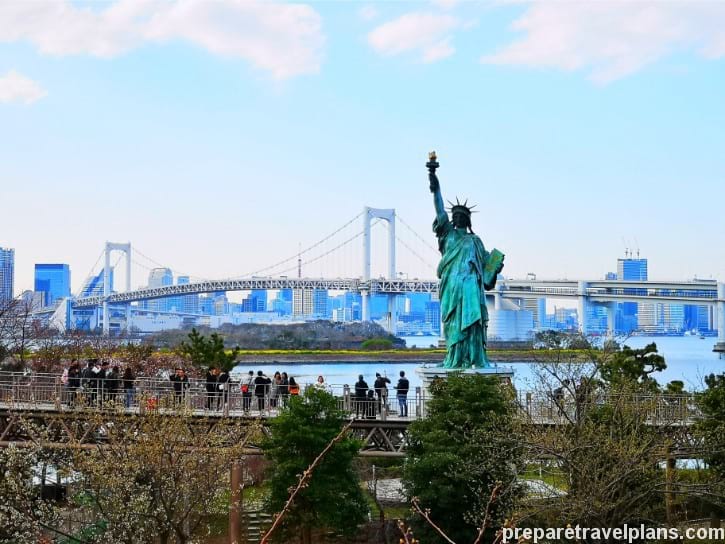 In this place, you can also get a glimpse of the Rainbow Bridge. So, make sure you feature the Rainbow Bridge, together with the Odaiba Statue of Liberty, when you take a photo.
Because of the location, it's easy to take a shot of the Rainbow Bridge from the Odaiba Statue of Liberty.
3. Odaiba Seaside Park – Breathe in the scenic sea views and catch the sunset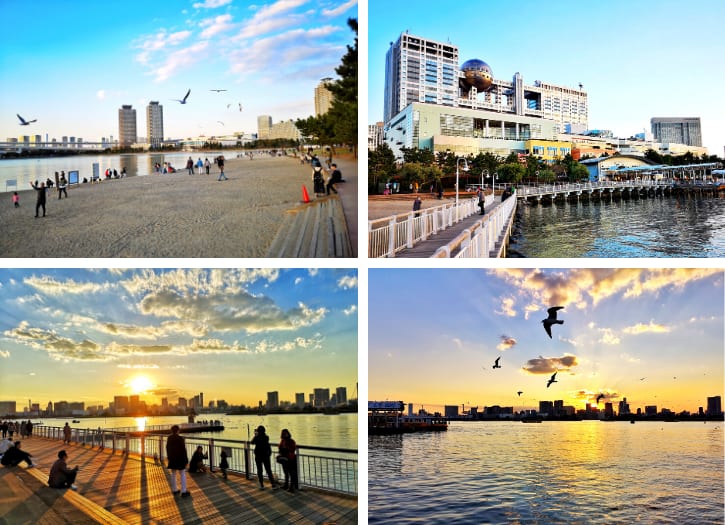 Encircling the picturesque man-made beach, Odaiba Seaside Park is the perfect spot to laze around under the sun. Take your family and friends to this scenic park that is bounded with amazing views of the vibrant district.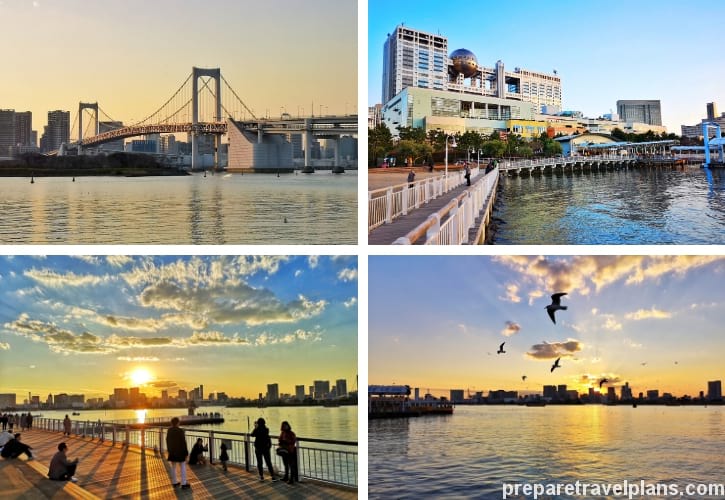 In case you miss a picture-perfect photo of the Rainbow Bridge from Odaiba Statue of Liberty, try your luck here!
Aside from the Rainbow Bridge, this place also provides impressive views of the Fuji TV and the Aqua City.
If you think that's all Odaiba Seaside Park can offer, think twice because there's more. In this place, you'll get to see one of the most beautiful sunsets in the city. Settle yourself on the seats along the walkway and watch as the breath-taking sun disappears from afar.
As the sun goes down, capture the beautiful birds freely flying across the beach and through the sky.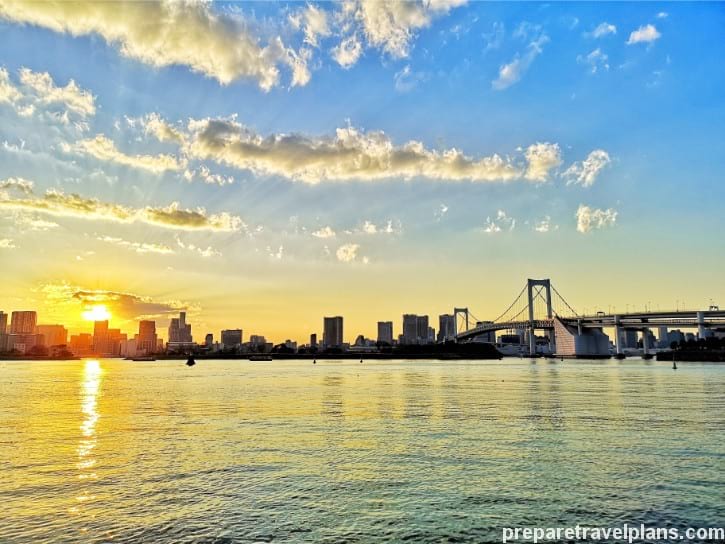 Truly, Odaiba Seaside Park is the perfect spot to see the sun fading from the skyline. So, if you want a memorable sunset experience, you should definitely include this in your Odaiba itinerary!
4. Rainbow Bridge – Capture the vibrant colours of this connector bridge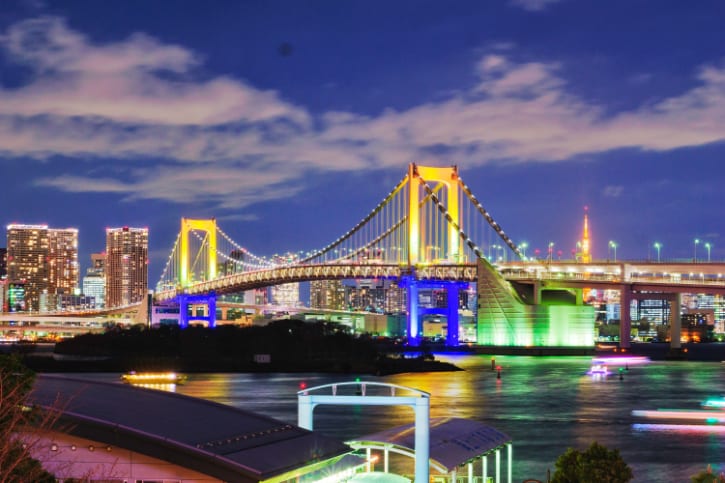 Rainbow Bridge stays true to its name, especially at night. This structure is a significant attraction in Odaiba because it connects the high-tech island of Odaiba to mainland Tokyo. That is why it's also called as the Tokyo Bay Connector Bridge.
Built in 1993, this noteworthy structure spans up to 570 meters, with supporting towers that feature various, vibrant colours. At night, these towers lit up in colours like yellow-orange and blue, hence the name―the Rainbow Bridge.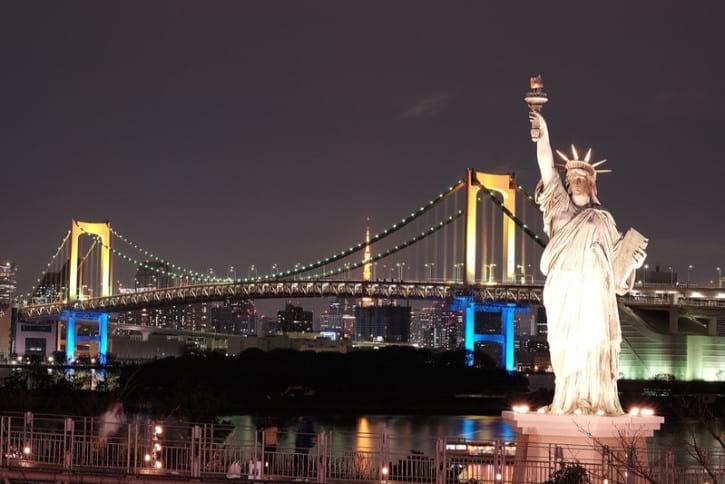 There's no need to waste time walking across the bridge just to get a great picture.
The best spot to capture the Rainbow Bridge is from Odaiba Statue of Liberty, Fuji Television, and Odaiba Seaside Park. These 3 attractions offer the best views of this colourful structure day and night.
If you want to visit Rainbow Bridge personally, be it known ahead that there are many cars crossing the bridge. Hence, it can get noisy and even time-consuming to walk to the place just to take a picture.
So, it's advisable that you spend your time exploring other important tourist spots in Odaiba.
5. Fuji Television Building – Catch some panoramic views inside this ultra-modern building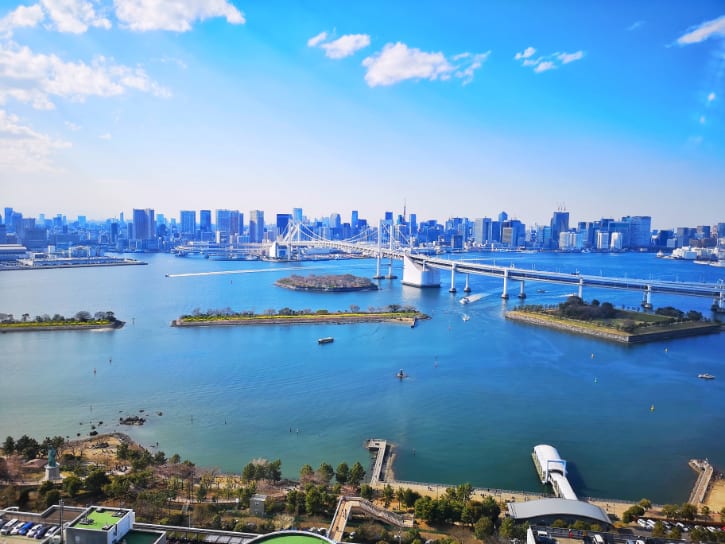 A symbolic landmark in Odaiba, the Fuji Television Building will surely catch your attention.
Its unique architectural style features a spherical observation room that settles atop a grid-like structure. Because of its ultra-modern look, this building dominates the entire cityscape of Odaiba.
More than its eye-catching exterior, this building is actually the headquarters of the country's largest commercial TV network―the Fuji Television. Inside this private, nationwide TV station, you will capture a 360 panoramic view of Odaiba through its Observation Deck.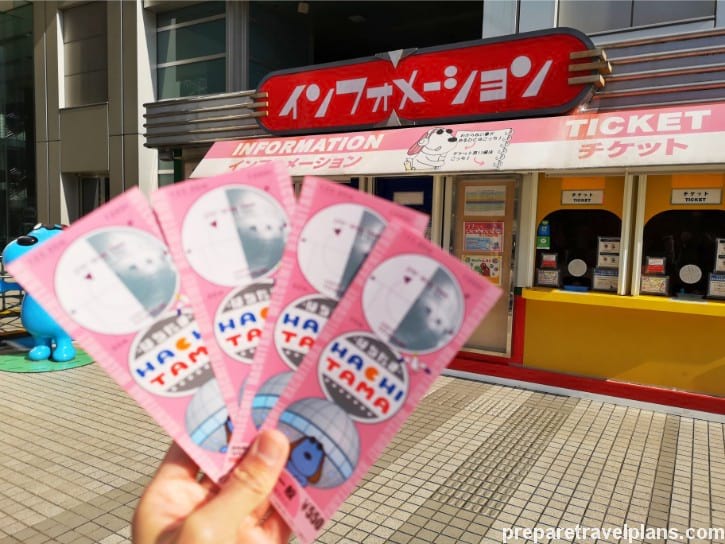 The Observation Deck, or the Big Ball, serves as one of the best attractions in Odaiba. So, get your tickets ahead from the ticketing area on the ground level.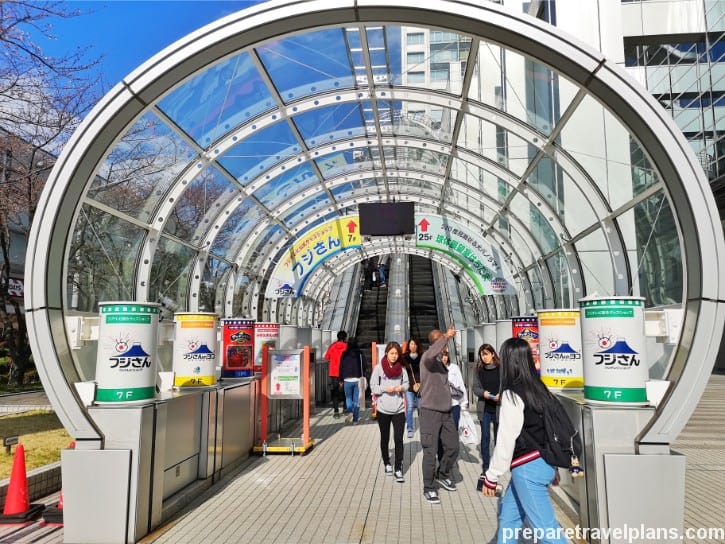 But before you reach this well-liked Observation Deck, you need to take the escalator at the entrance. Then, you'll ride the elevator to the 25th floor. The escalator ride going to the elevator already prepares you for the breath-taking views ahead.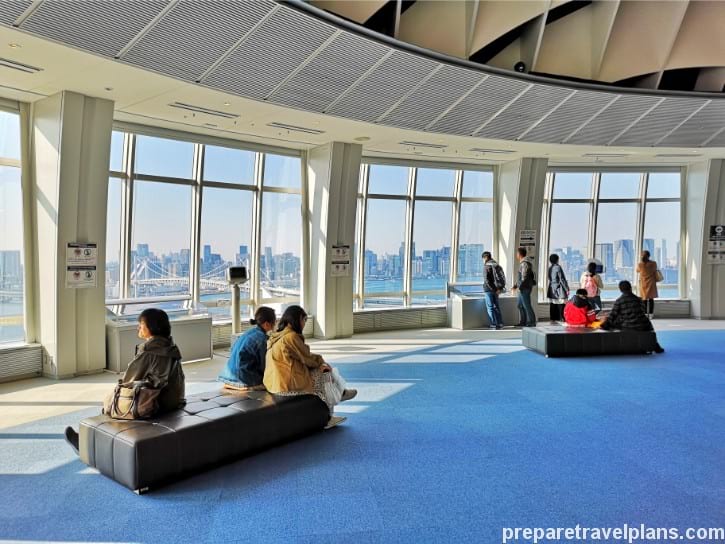 Once you enter the observatory sphere, which is called the "Hachitama", you will be amazed by the sweeping scenery below.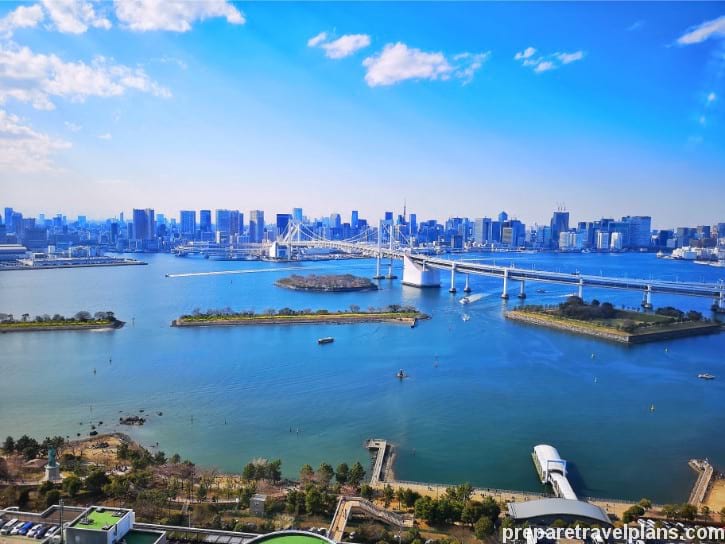 From there, you will see the entire Odaiba surrounded by the extensive vastness of the Tokyo Bay.
Also, you'll get to see some top-rated attractions like the Tokyo Tower and Rainbow Bridge from a 100-metre angle. And on a clear day, you might even get lucky to catch sight of the ever-beautiful Mount Fuji.
6. DiverCity Tokyo Plaza – Experience a unique shopping adventure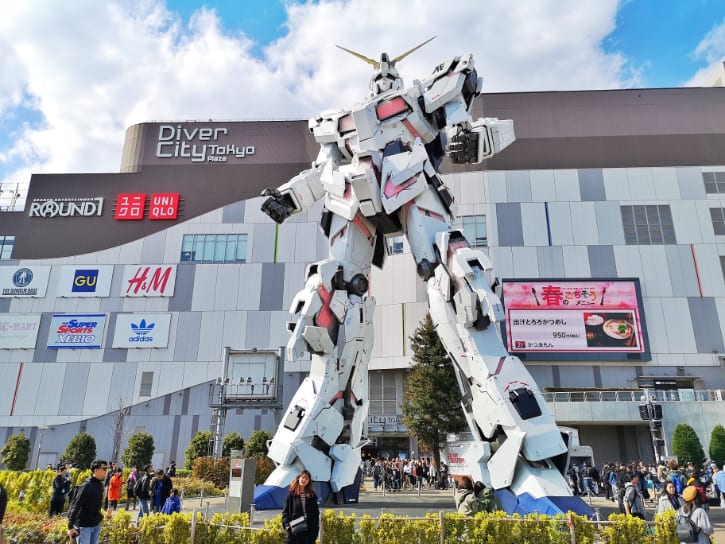 A fusion of both nature and technology, DiverCity Tokyo Plaza is definitely a must-visit attraction in Odaiba.
Welcoming you to this large-scale shopping mall is the giant Unicorn Gundam Statue at the entrance. Inside this shop are many stalls and restaurants that highlight authentic Japanese shopping and dining.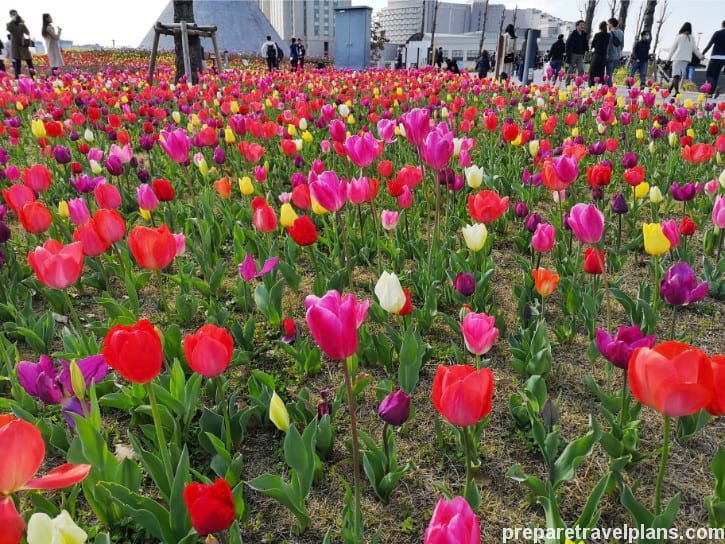 Though the main theme of this entertainment facility is about theatrical experience, its landscape of flowers is worth the notice. The expanse of colourful tulips gives a laid-back ambience to this fun and modern facility.
So, if you're looking for a perfect floral background, this one does its magic.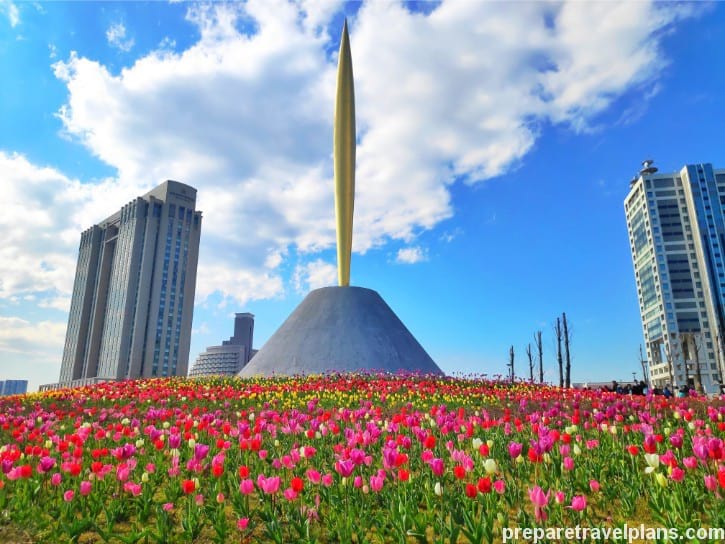 Another striking structure you can find here is the Flame of Freedom Statue. This 21-metre statue is a symbolic representation of the friendship between Japan and France.
7. The National Museum of Emerging Science and Innovation – Know more about science and nature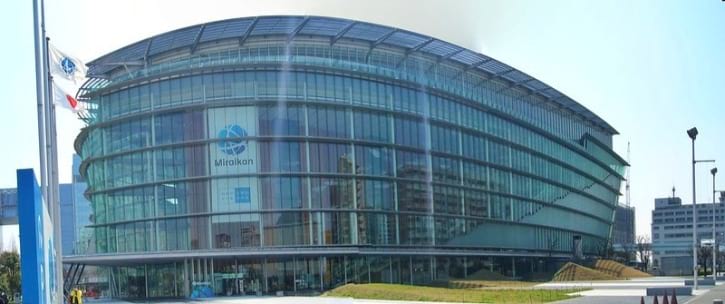 Without a doubt, the National Museum of Emerging Science and Innovation is a top spot among science enthusiasts. As a leading science museum in the country, this facility has all sorts of science wonders in one setting.
It offers remarkable exhibits, interactive activities, science workshops, and more! Their Permanent Exhibition is divided into 3 categories:
1. Explore the frontiers
---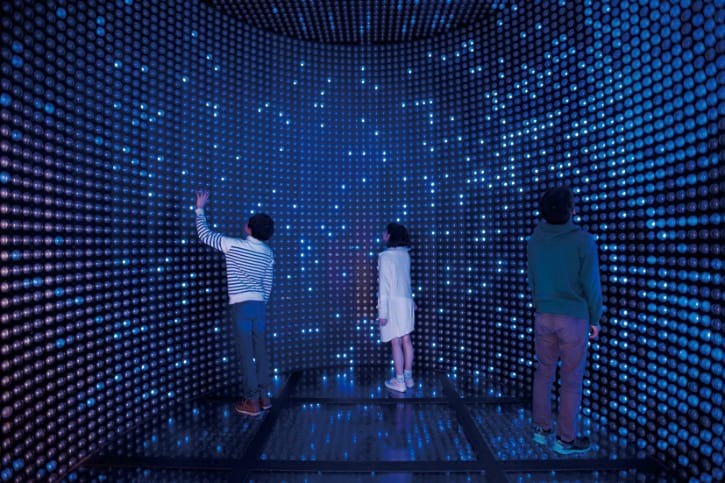 Do you want to learn more about the solar system, the elementary particles, and the Earth?
Explore the frontiers is the perfect zone to uncover these topics.
2. Create your future
---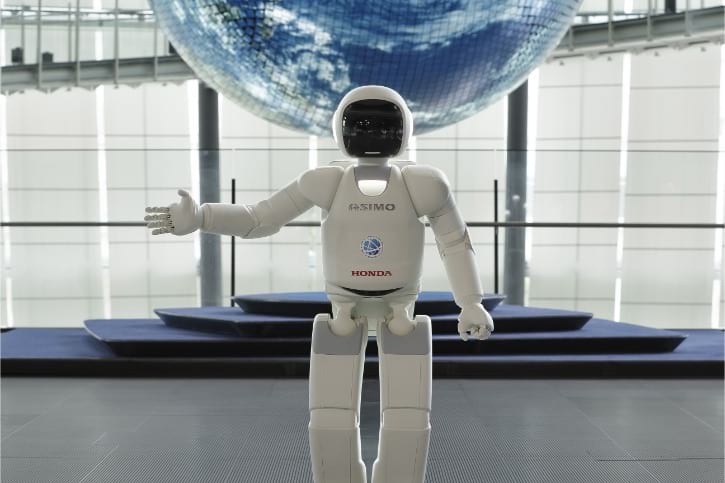 What about a display of the future?
This area welcomes you to the future world, where technology meets nature. Here, you will encounter Asimo, the Humanoid Robot, who can interact smartly with humans.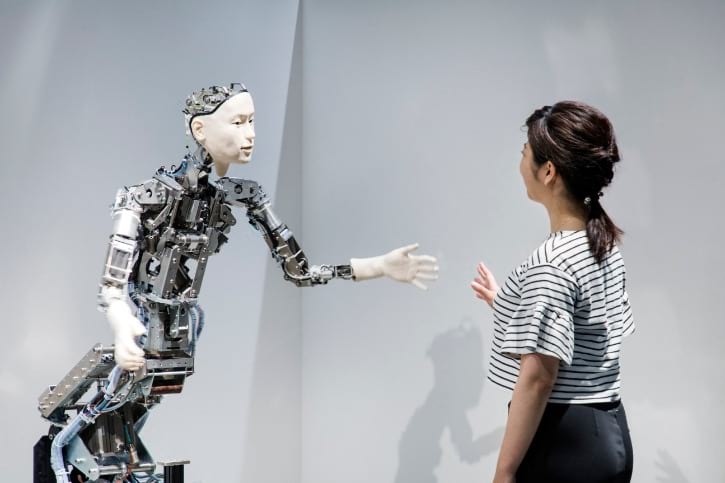 Also, on exhibit are the Alter Robots or also called as Androids. These are human-like robots with the most advanced features, making them act like a real human.
3. Discover your Earth
---

Are you interested in discovering more about the Earth?
This spot takes you to various exhibits and activities that will open up your curiosity about everything related to Geo-. These include Geo-Cosmos, Geo-Scope, Geo-Prism, Geo-Cockpit, and Geo-Palette.
Dome Theater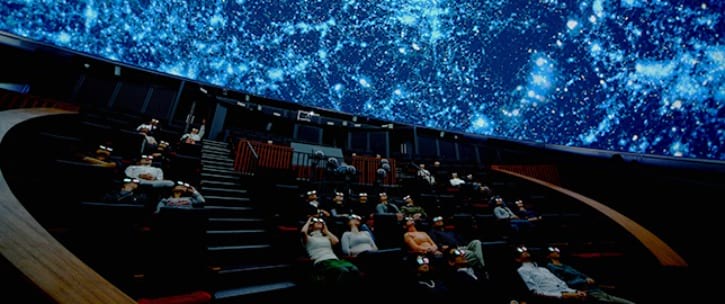 Featuring the most advanced image system, the Dome Theater is a highlight of your visit to the museum. This 121-seater theatre comes with a space-like screen with a high-precision 3D image experience.
There are two programs namely: "The Man from the 9 Dimensions" and "BIRTHDAY – What Links the Universe and Me".
8. DECKS Tokyo Beach – A relaxing shopping experience by the beach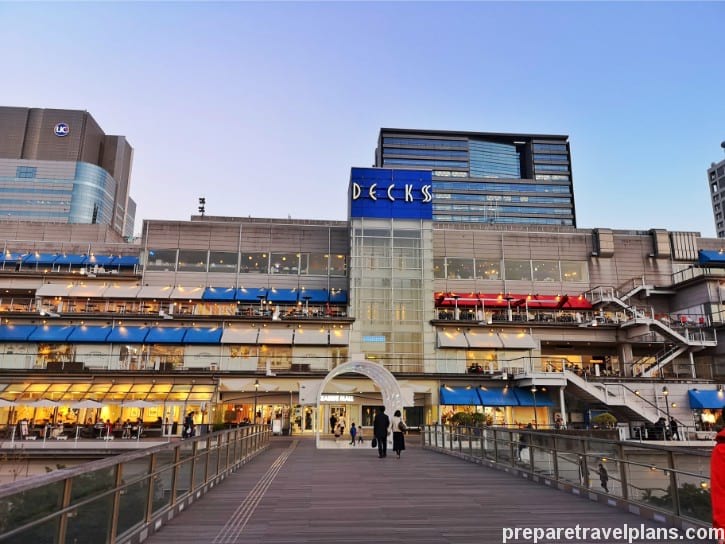 DECKS Tokyo Beach is a famous bayside shopping mall in Odaiba with plenty of shops, restaurants, and even museums. Inside this mall, you have the Odaiba Takoyaki Museum, which is another top-rated food spot in the island.
With plenty of fashion stalls, you have lots of choices at hand, from bags to clothes to accessories!
If you're in need of some new footwear, get yours at ABC Mart in DECKS Tokyo Beach. They have various footwear styles for all ages.
9. Toyota Mega Web Showroom – Drop by the favoured spot among car enthusiasts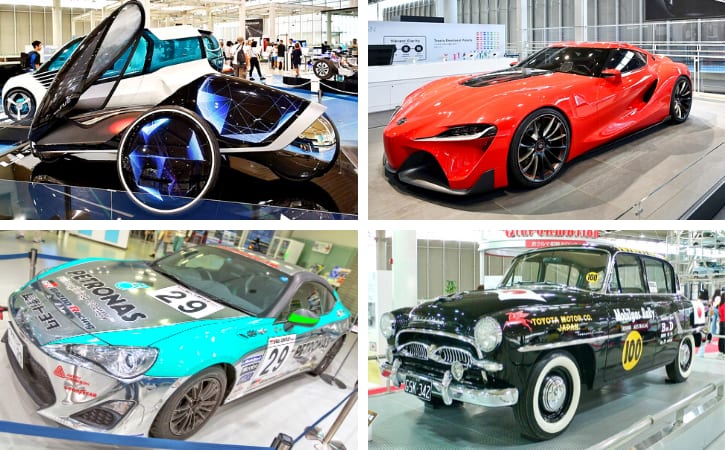 Toyota Mega Web Showroom is the place to go for car lovers. This spot has everything you want to see like vintage units, race cars, and even future vehicles!
Simply said, this isn't your normal showroom. It is a theme park full of exhibits, test rides, and simulator experiences. At present, the theme park is divided into four sections:
1. Toyota City Showcase
---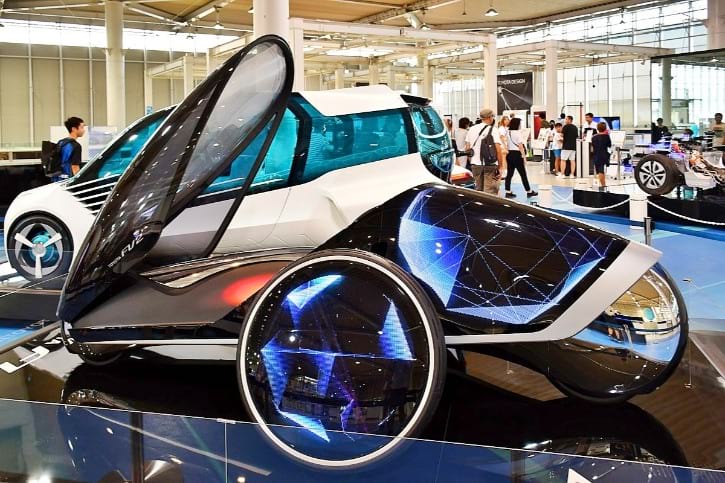 Opening Hours: 11:00 AM – 9:00 PM
Take a glimpse of the future of cars through the Toyota City Showcase.
In this zone, you will see a collection of car exhibits and experiences that highlight the next generation. For instance, here's a view of Toyota's Future Vehicle.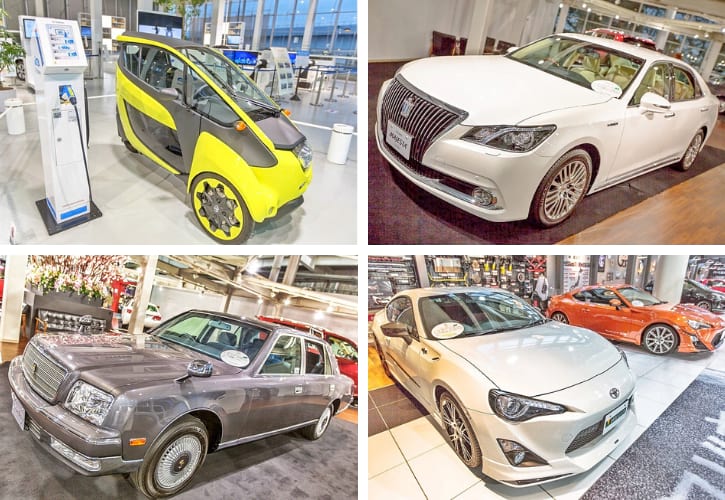 Aside from that, you can also take a peek of the exclusive Toyota i-Road Personal Mobility Vehicle. This 3-wheel unit has been designed to provide remarkable flexibility and mobility while reducing destructive emissions.
Also, part of this area is some of Toyota's most coveted models like the Toyota Crown Majesta. This luxury automobile is often tagged as a modern limousine because of its premium features.
Another Toyota's flagship unit is Toyota Century, an oversized four-dour limousine. This fancy car is considered one of the best limousines manufactured by the Toyota group.
Toyota Modellista is one of the many cars on display too, along with many other premium Toyota models.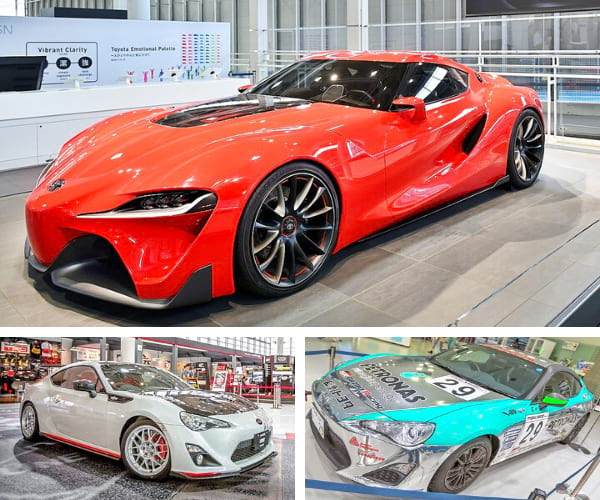 If you've got a thing for sports cars, then check out this vibrant-looking Toyota FT-1 Concept. The exterior itself speaks a lot of its impressive specifications, which all boil down to a high output performance.
For certified racers, take a look at another popular sports car model, the GR 86 Racing Car Concept.
Be competition-ready with the GR Gazoo Racing Car Concept, which is an excellent race car that features hybrid technology.
2. History Garage
---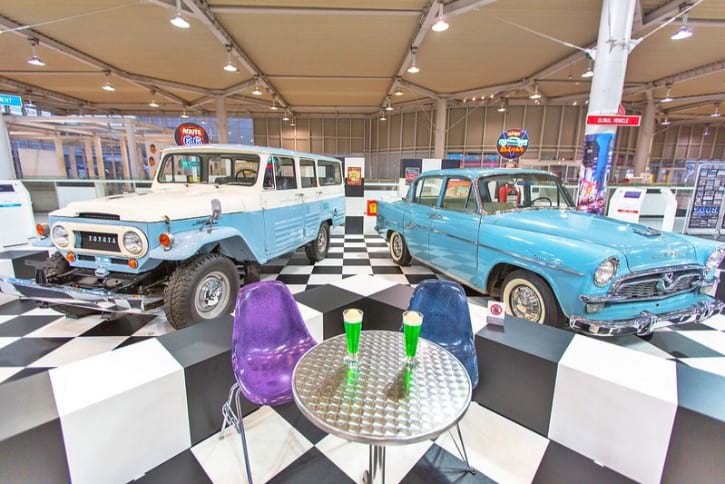 Opening Hours: 11:00 AM – 9:00 PM
Do you have an eye for classic cars?
If yes, then you'll fall in love with the History Garage, a spot filled with historic car collections.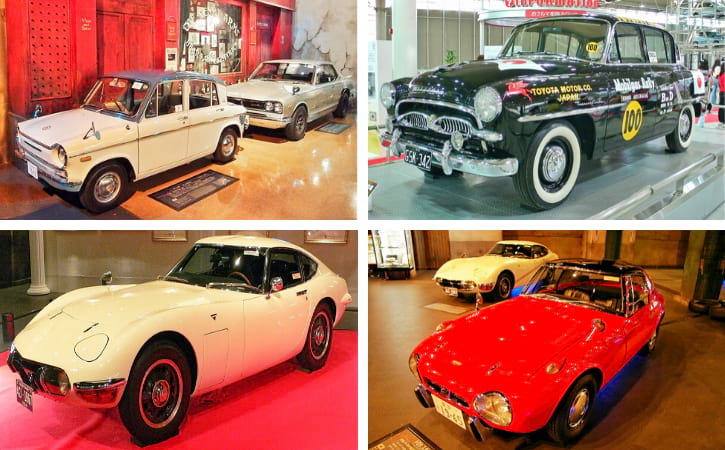 One of the many vintage models you can find in this area is the Mazda Carol Model KPDA (Made in 1962). This particular car from Mazda is one of the most popular cars during the 60s.
Tayopet Crown (Made in 1955) was part of the famous Toyota Crown series, which was produced in 1955. This particular model was the first-ever Japanese car traded into the United States.
Because of its unique exterior, Toyota 2000GT Model (Made in 1969) is one of the most charismatic Japanese cars in history. This limited-production model is often labelled as the country's first supercar.
Take a picture of the first sports car produced by Toyota―the Toyota Sports 800 Model (Made in 1965). During its peak years, this unit was less expensive but amazingly does its job on the road, and even more.
3. Ride Studio
---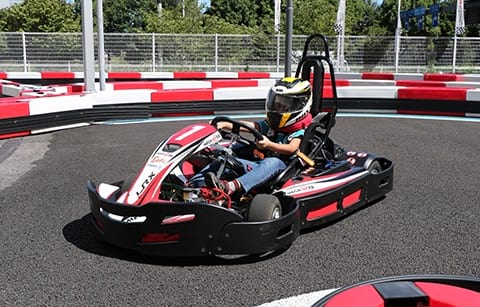 Opening Hours: 11:00 AM – 7:00 PM
Ride Studio is meant for those who want to know more about driving rules and traffic guidelines. There are two sections: Indoor Ride One (children aged 6 -18) and Petit Ride One (kids aged 3 -5).
The Ride Studio is open to anyone as long as you understand the Japanese language.
There's also the E-Kart Ride that lets you experience the thrill of an electric go-cart. For 300 yen, you can enjoy 15 minutes of an exciting ride.
4. Ride One (Test Drive)
---

Opening Hours: 11:00 AM – 8:00 PM
If you want to do something unique, you can head to Ride One and take a test drive. This one costs around 300 yen for a 1.3 km course. You can book the timeslot here.
Before you are allowed to take the test drive, you need to present your international driver's license. So, be sure to secure this document beforehand.
Though it's fun to try this one, I personally would not recommend it because this will narrow down your time. It's best that you spend your day exploring other important attractions in Odaiba than going on a test drive.
10. Ferris Wheel – Go up and see the beauty below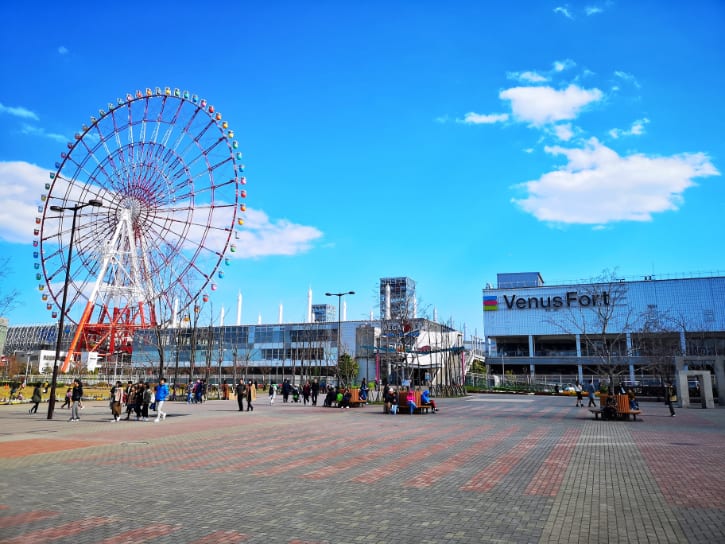 The Ferris Wheel in Palette Town is another favourite spot to see the entire Odaiba and the breath-taking Tokyo Bay. At 115 meters tall, this makes this ferris wheel one of the largest in the world.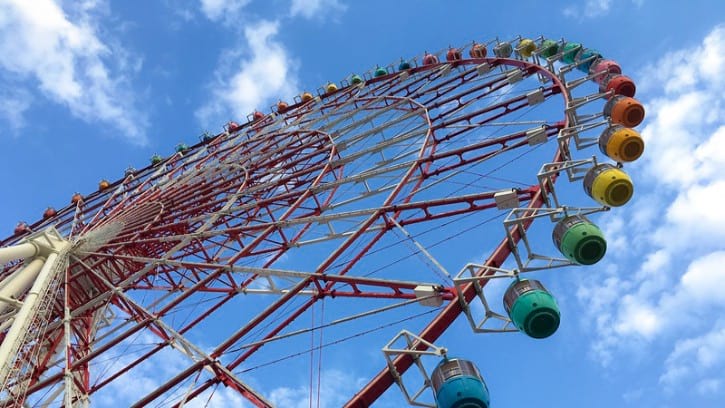 Hop aboard the ferris wheel and enjoy the gorgeous sights like the Tokyo Tower, Tokyo SkyTree, and the Rainbow Bridge.
Riding the ferris wheel at night-time is even more stunning. This towering structure illuminates the place with its vibrant colours.
11. VenusFort – Experience a classical kind of shopping experience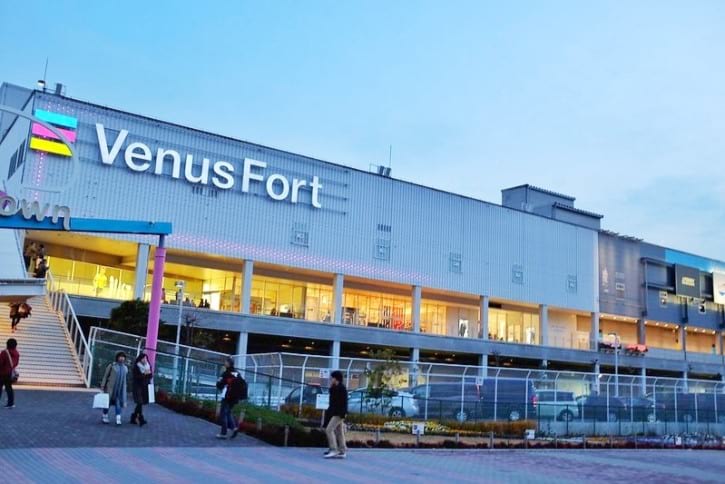 Featuring an ancient European architectural style, Venus Fort in Palette Town offers you a one of a kind shopping experience. This indoor shopping mall is not just abundant with shopping option but it's also Instagram-worthy!
There are three floors that highlight different store categories. The first floor is loaded with all classes of family, kids, and pet needs. And, the second floor is the zone for top-rated fashion and cosmetic brands as well as grocery shops, cafe, and restaurants. Then, the third floor comes with more lifestyle and fashion stalls.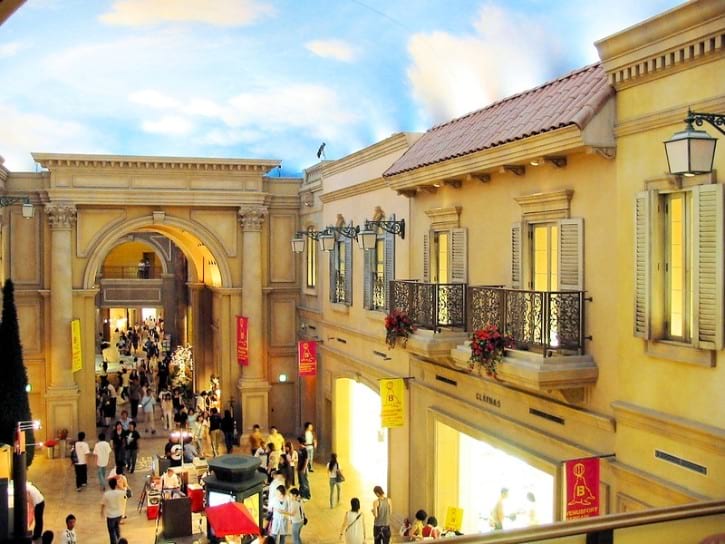 Aside from all the stalls, this 3-level mall is popular because of its gorgeous medieval style. The VenusFort Walkway, in particular, appears to be a scene from ancient European days.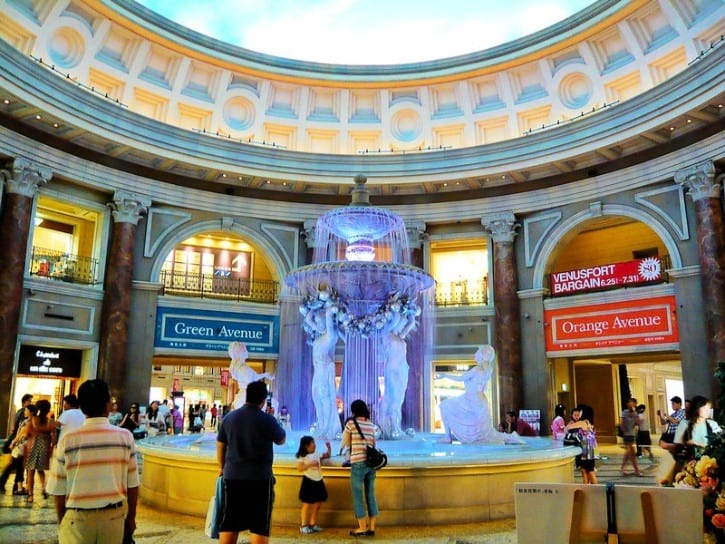 And the most photographed subject in VenusFort is no other than the sophisticated fountain in the centre.
Take a closer look at this striking structure and you'll discover its beauty even more. This towering fountain is supported and surrounded by lovely goddess figurines.
12. MORI Building DIGITAL ART MUSEUM teamLab Borderless – Unlock your curiosity and enter a digital museum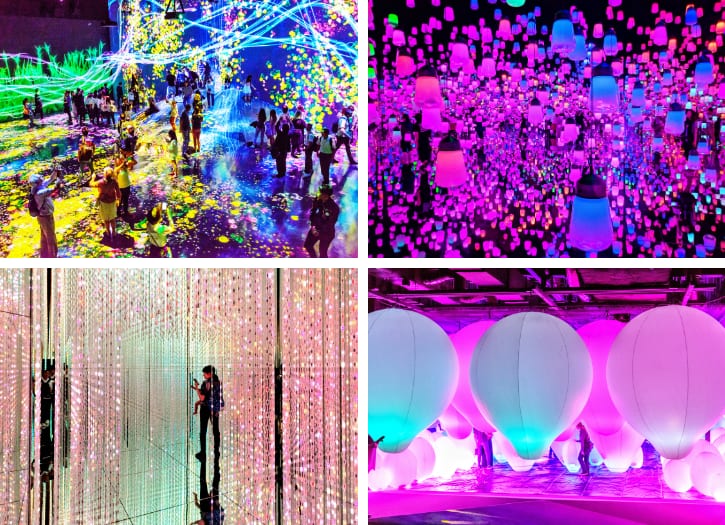 Your trip to Odaiba won't be fulfilled without a visit to MORI Building DIGITAL ART MUSEUM teamLab Borderless. So, don't forget to include this famous attraction into your list of things to do in Odaiba. This famous tourist spot is the first-ever digital art museum in the world.
In here, you get to touch and interact with art installations―with no boundaries. With no limitations, it's like you become one with the incredibly beautiful art exhibits.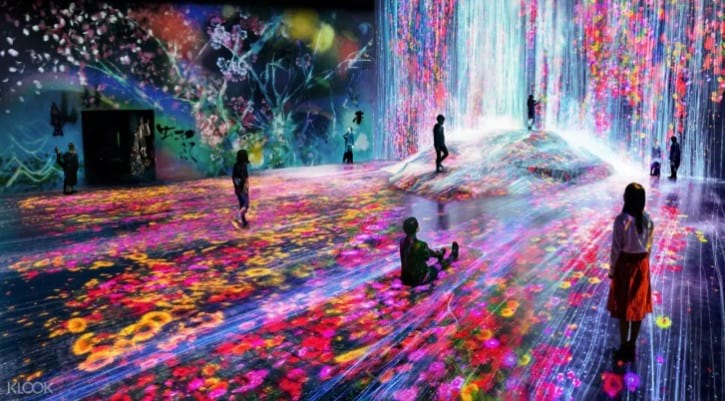 The Universe of Water Particles on a Rock where People Gather is one of the most eye-catching sceneries inside. And because of its magical beauty, it's always flocked by many people.
This large room with changing backgrounds definitely makes a good photo background. Every now and then, the wall changes―from falling leaves to falling rain to falling flowers.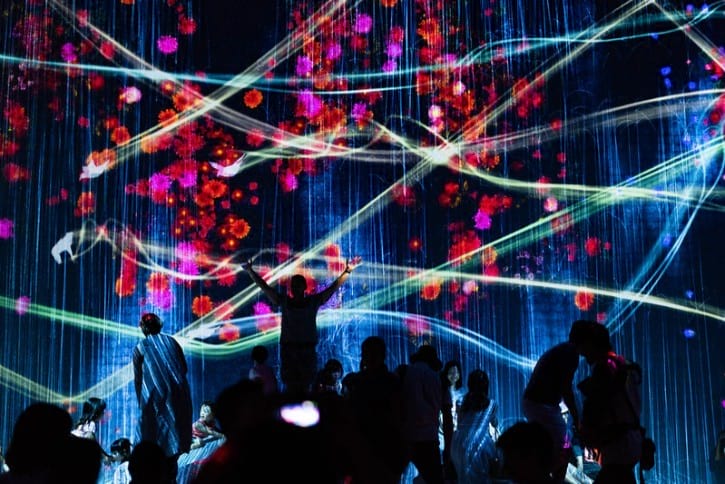 Transcending Space is another favourite not just because of its beaming lights and colours but also because of its storyline.
And, did you know that the installation here is in constant change?
This means that the previous installations aren't used up again so visitors are always welcomed with a new sense of anticipation.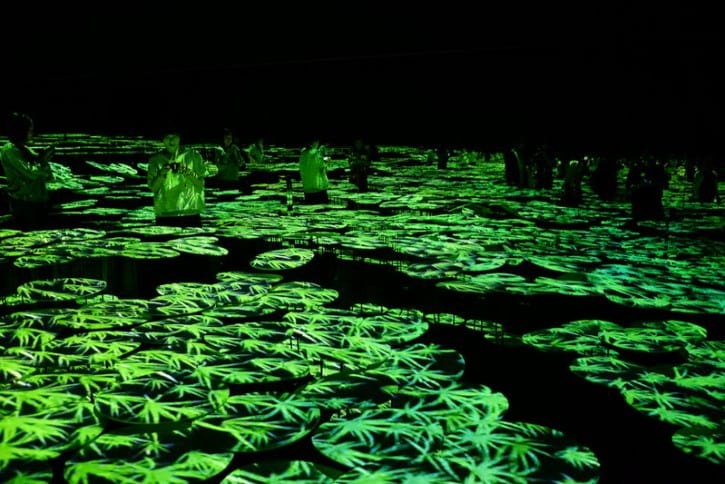 Memory of Topography lets you experience how to walk in a real field of gorgeous leaves. More than that, they've got several realistic installations, which include rice terraces, fireflies, dandelion seeds, lavender, and cherry blossoms.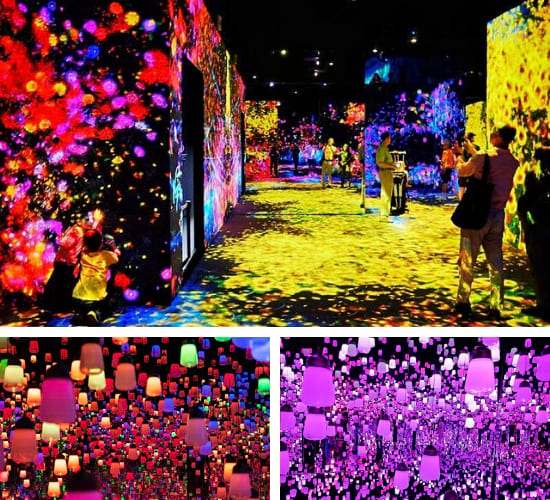 Hop from one colourful wall to another as you explore around Forest of Flowers and People: Lost, Immersed and Reborn.
Continue that magical adventure to the Forest of Resonating Lamps. In this area, you will be surrounded by thousands of bright lamps in vibrant colours.
Sometimes, the Forest of Resonating Lamps comes in one, vibrant colour like this warm, orange landscape. Then, it transitions to another vivid colour―a mesmerizing sea of violet lamps perhaps.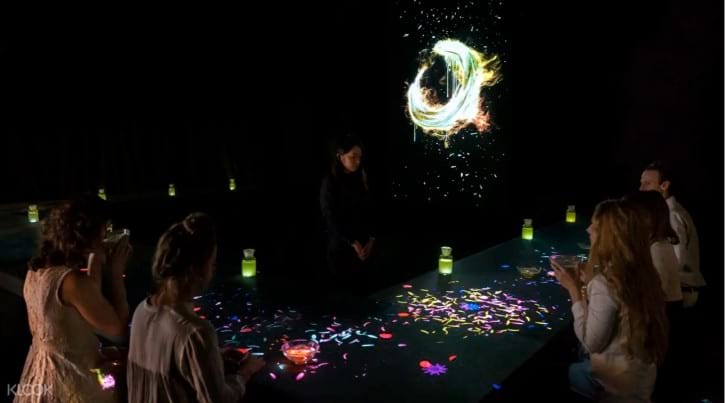 And if you want to try some interactive activities, make your way to the EN Tea House.
To fully enjoy all the attractions in this 3D museum, it's highly recommended to allocate at least 3 hours.
So to summarize everything, these are the 5 worlds in DIGITAL ART MUSEUM teamLab Borderless:
1. Borderless World
Borderless World features a collection of dreamlike attractions, which include artworks that you can freely touch and interact with. These include the famous Universe of Water Particles on a Rock where People Gather, Memory of Topography, and Transcending Space.
2. Athletics Forest
This artsy space highlights the importance of the development of the brain's hippocampus. Hence, in this fun and 3D area, you get to be active and be educated about the various brain activities. This is place is great for those with kids.
3. Future Park
Future Park is where you can find a colourful collection of fun activities. This amusement park follows the essence of cooperation and creativity in learning and enjoying new things.
4. Forest of Lamps
Forest of Lamps is a mirrored room that is filled with bright, colourful lamps. As you move around, the colour also changes, either in one solid colour or in various blocks of colours.
5. EN Tea House
Do you want to create your own tea served with some digital flowers? Go to EN Tea House and make your personalized tea. Watch as the flowers inside the tea bloom magically.
When visiting the museum, it's advisable to be there in the morning or late afternoon, particularly on a weekday. During these times, there is a lesser crowd.
Also, the museum allows a limited number of tourists per day. This means if the online tickets are sold out on that day, then there will no tickets for sale at the counter.
So, if you want to have a guaranteed entry to teamLab Borderless, get your tickets online in advance. It's highly recommended to secure your ticket ahead of time via Klook. This way, you can have tickets for popular attractions like teamLab Borderless, which are sold out almost every day.
Check out the link below to secure your entry ticket and also see the latest ticket price of teamLab Borderless.
4 Best Things to Eat in Odaiba
---
1. Eggs'n Things Odaiba – Start your day with some sweet treats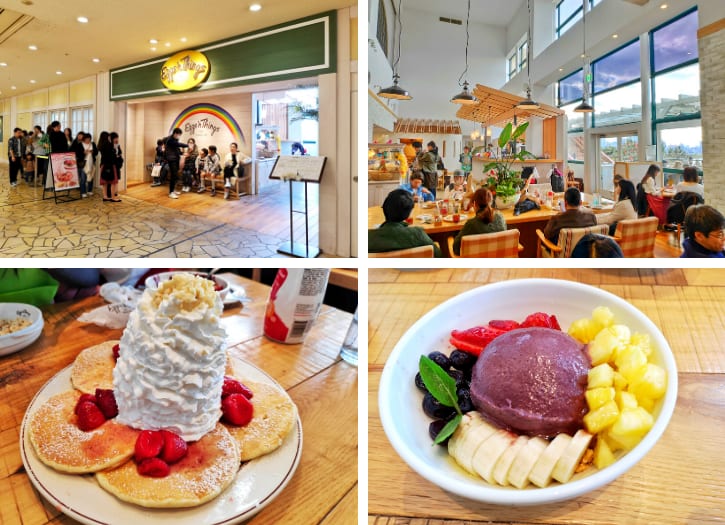 Fuel your energy with a visit to the famous international restaurant ―Eggs 'n Things Odaiba! Because of its popularity, long queues are pretty a normal sight in this dining spot.
It is one of the best places to take your breakfast in the morning or snacks in the afternoon. The reason for such is because this well-known restaurant doesn't just offer great foods but also great views.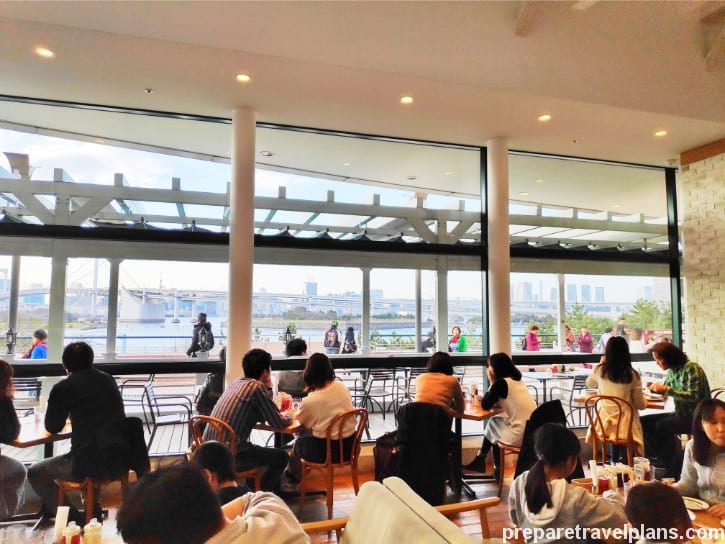 It is located across the Tokyo Bay, which means you get to witness the relaxing waterscape while eating your food. From the dining area, you will also see the Rainbow Bridge.
Many people love the relaxing ambience of Eggs 'n Things Odaiba. That is why it's a top spot among tourists visiting Odaiba.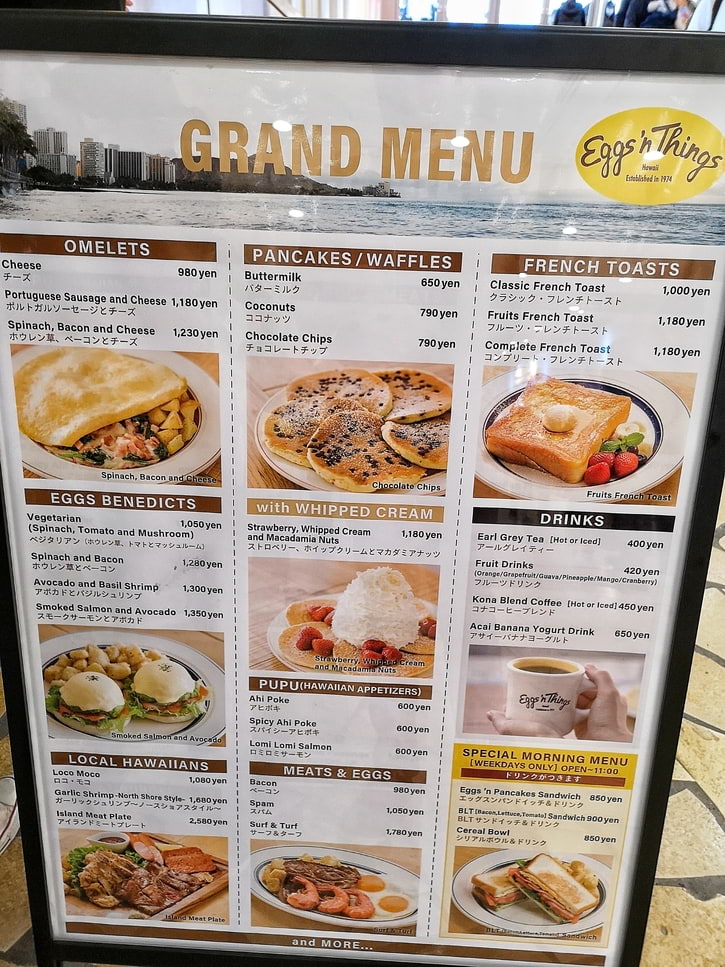 Their menu offers an extensive variety of breakfast choices, including waffles, omelettes, French toasts, and more!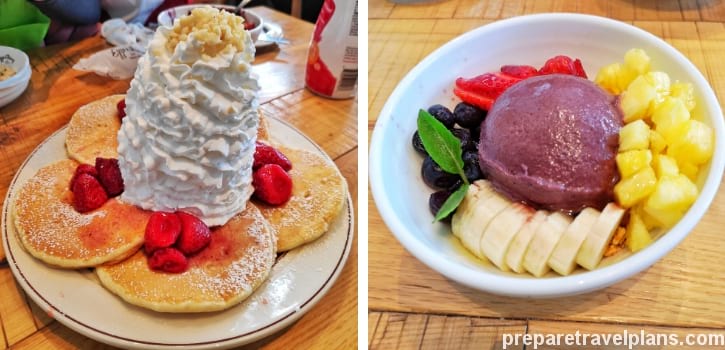 One of their bestsellers is the strawberry whipped cream and macadamia nuts pancakes.
If you want a healthier option, they also have fresh fruits topped with ice cream.
2. Odaiba Takoyaki Museum – Take a food break and enjoy some local snacks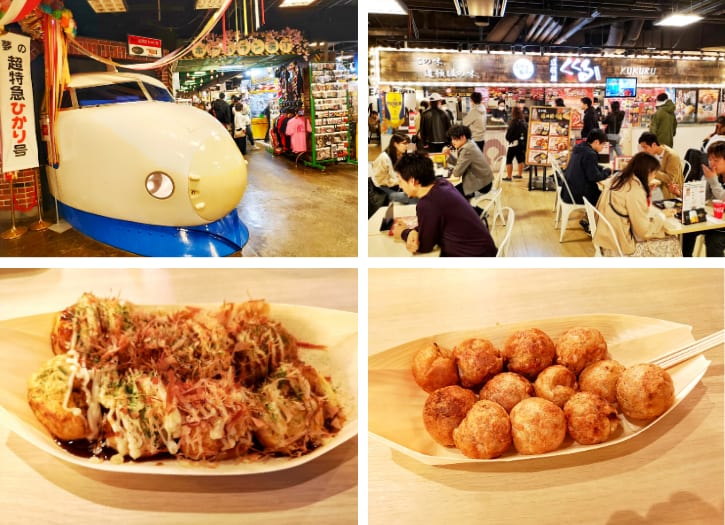 When we say Japanese snacks, it's always associated with these tasty, healthy balls made of vegetables and octopus. And these are popularly known as Takoyaki.
For the best Takoyaki experience in Odaiba, check out Odaiba Takoyaki Museum. You might think it's a museum but it's actually a place for all Takoyaki lovers!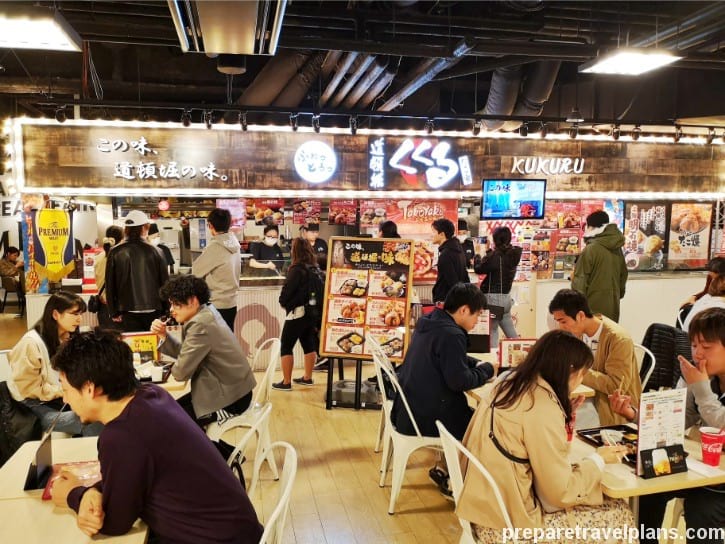 You can find the Odaiba Takoyaki Museum at the DECKS Odaiba. And one of the well-liked Takoyaki shops here is the Kukuru Takoyaki.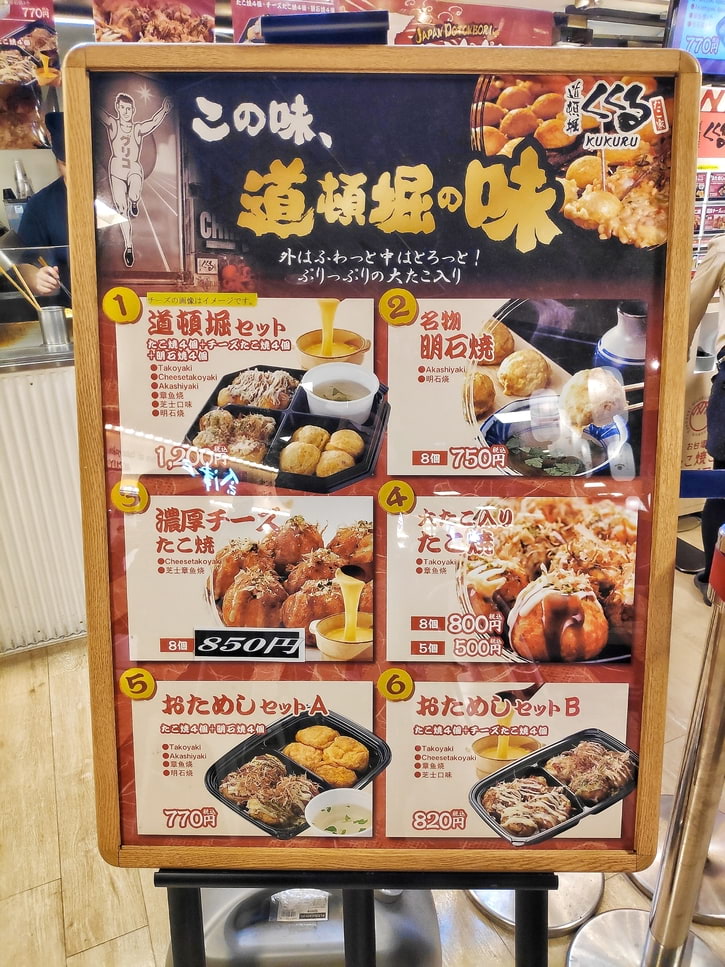 Kukuru Takoyaki offers a variety of Takoyaki combo for everyone. You can try them all if you want!
Takoyaki was popularized by the street vendor, Tomekichi Endo, in the 1930s. With his creation, it became one of the most loved Japanese local snacks of all time.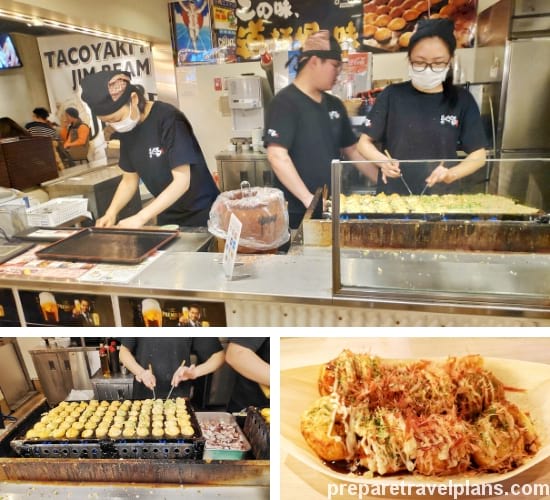 Cooking these ball-shaped octopus dumplings may look easy but it actually needs skills.
Once you add the batter mixture, together with the minced octopus and vegetables, you need to be very attentive. Proper usage of the skewers is important so that the Takoyaki balls don't get crumbled and burnt.
Takoyaki balls are definitely a staple in your visit, not just in Odaiba but in Japan. These light and tasty treats are the perfect on-the-go snacks to power up your level of excitement.
3. Kua'Aina Aqua City – Pump up your energy with some Hawaiian delights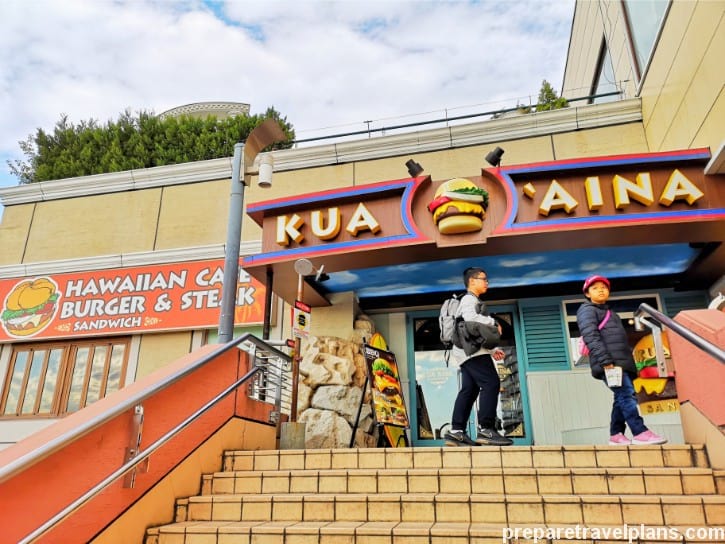 Enjoy some Hawaiian snacks at Kua' Aina Aqua City Odaiba. This fast-food joint is the perfect choice for those eyeing for some quick burger fix.
Aside from their signature burgers, they also have sandwiches, burgers, steaks, salads, and more! You can find this famed burger restaurant in Aqua City Odaiba, which is near Daiba Station.
4. DiverCity Tokyo Plaza Food Court – Enjoy wide range of food options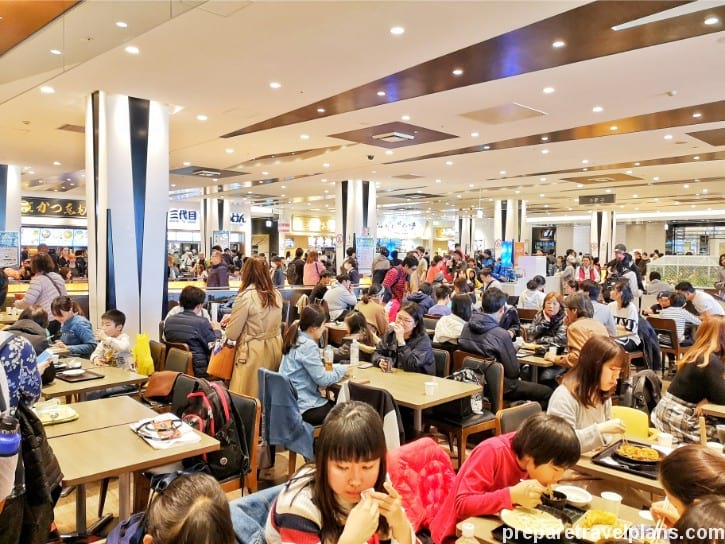 Another top-rated place to go for some delicious Japanese foods is DiverCity Tokyo Plaza Food Court. On the second floor of this shopping mall, you will see an amazing array of Japanese cuisines all lined up.
Getting to the food court is very easy because there's actually no need to take the escalator. You simply go to the entrance of the mall, which is situated at the back Unicorn Gundam Statue.
From there, you go to the right and you'll see from afar the exciting selection of local foods. There's a whole of options you can find here such as ramen, tendon, Hanamaru Udon, Tsukiji Gindako, among others!
My Itineraries on What to Do in Odaiba
---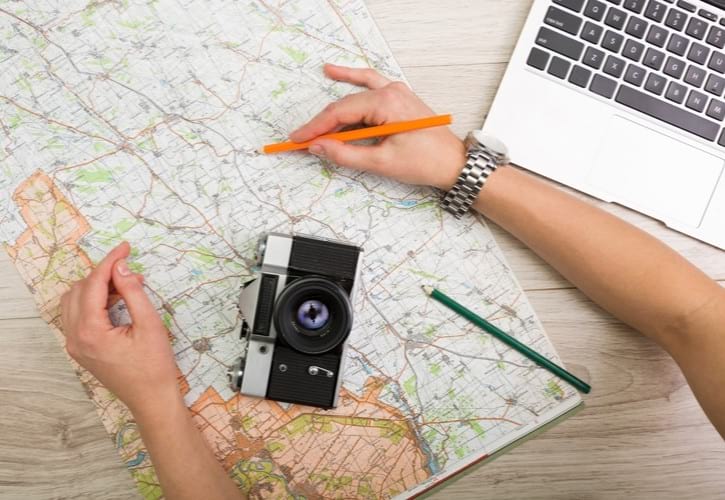 I completely understand that preparing a proper Odaiba trip can be quite challenging, especially with your busy work schedule and first-time visit.
But don't give up because I'm going to give my suggested half-day and full-day itineraries of Odaiba to you in here.
And I hope that these suggested itineraries can assist you in creating a well-prepared plan on the activities to do in Odaiba without letting your partner get disappointed! Plus, make your Odaiba trip to be more convenient and memorable.
For easy reference, I divided it into 2 sections:
Half-Day itinerary
Full-Day itinerary
And in each itinerary, you will also get a hint of how much time you need to spend on each attraction.
Let's get started!
Odaiba Attractions Map
---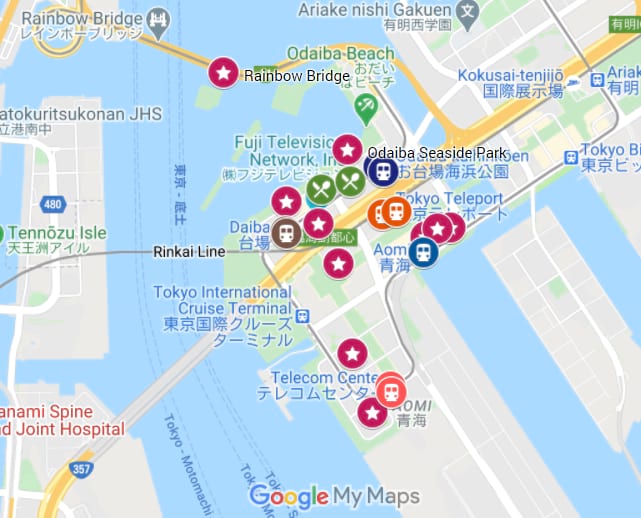 With the abundant number of tourist spots, it's recommended that you know the ins and outs beforehand. But don't worry because I have made everything easy for you through the customized Google Maps above that cover all the best things to do in Odaiba.
These maps highlight the top-rated Odaiba attractions, best restaurants, and nearby train stations so there's no need to do more research.
You can check it out prior to your visit for you to have information about its location ahead of time. Hopefully, this will help you get a bigger, clearer picture of Odaiba so you won't get lost while exploring around. 🙂
Train Station Exits for Odaiba Tourist Spots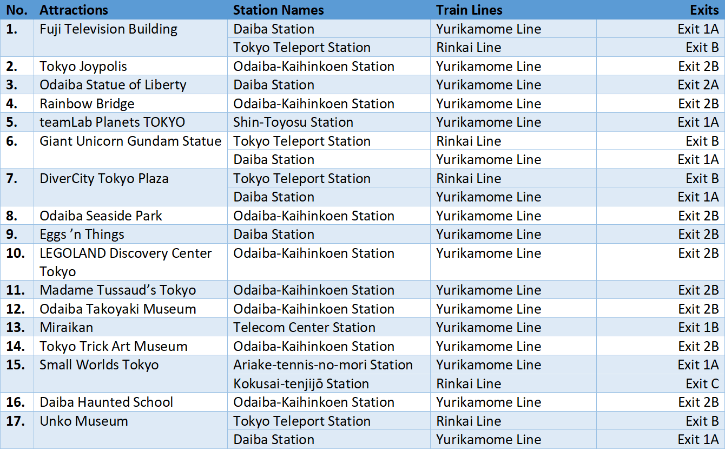 Train Station Exits for Odaiba Eateries

My Final Thought
A trip to Odaiba is always a fun-filled and exciting adventure. This artificial island in Tokyo is a little bit of everything. From picturesque views to calming hot spring to amazing museums, no wonder why it's a must-visit among tourists.
Since you already know what to do in Odaiba, make sure to reserve at least half a day on your itinerary. Or, you can even spend the entire day so you won't run out of time when exploring Odaiba.
Thank you for reading my detailed blog about Odaiba and I hope that you learn a lot from this guide.
In case you need this blog in the future, you can bookmark it now for easy reference.
You can also share this with your travelling friends and share new insights about Odaiba. This can be reposted via Facebook, Twitter, Pinterest, WhatsApp, or Gmail.
Once again, thanks and I hope you will enjoy the amazing variety of attractions waiting in Odaiba!
Discover Other Famous Attractions in Tokyo