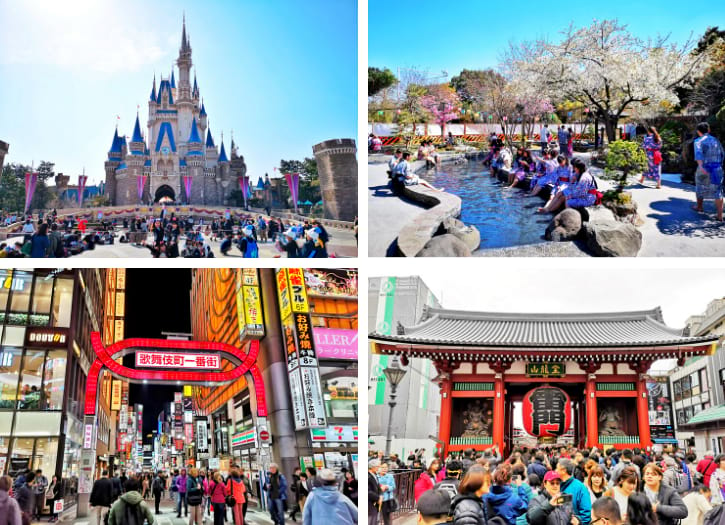 Do you want to plan on where to go in Tokyo? No worries because I've gathered all the best things to do in Tokyo, including the must-see spots to help you with your preparation.
Tokyo is one of the top places to visit in Japan for tourists every year. And when you travel in this city, don't miss the world-class theme parks, top-rated museums, and photogenic shrines.
So, let me introduce the 35 things you must do during your trip to Tokyo, which also includes the best locations serving delicious Japanese foods.
To find out how to arrange the below attractions for your travel plan, simply check out my detailed Tokyo itinerary for 7 days right here.
1. Visit the Tokyo Disneyland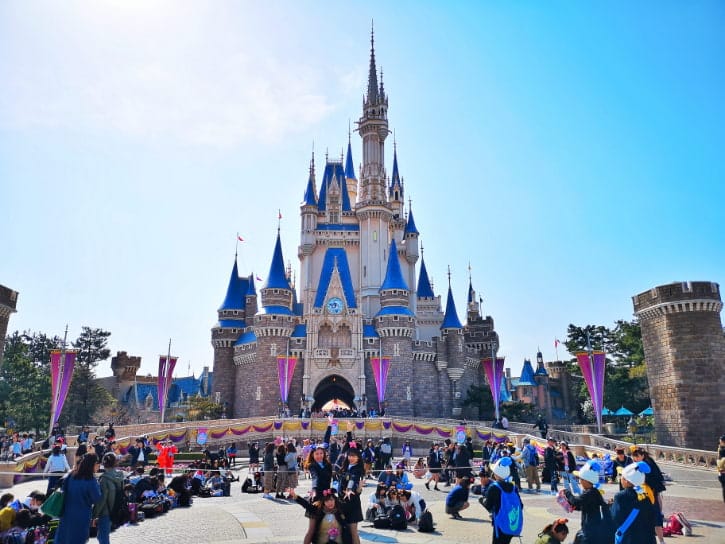 No list of things to do in Tokyo would be complete without including Tokyo Disneyland. Filled with outdoor to indoor roller coasters, this theme park is very popular.
I've written this extremely detailed post on 17 Best Tokyo Disneyland Rides, which you can check out to know everything about the park. These include the attractions, shows, and parades that you shouldn't miss during your visit.
We personally love this place because of its amazing set of activities, from thrilling rides to exciting shows. Truly, this amusement park is so magical that we want to visit it again.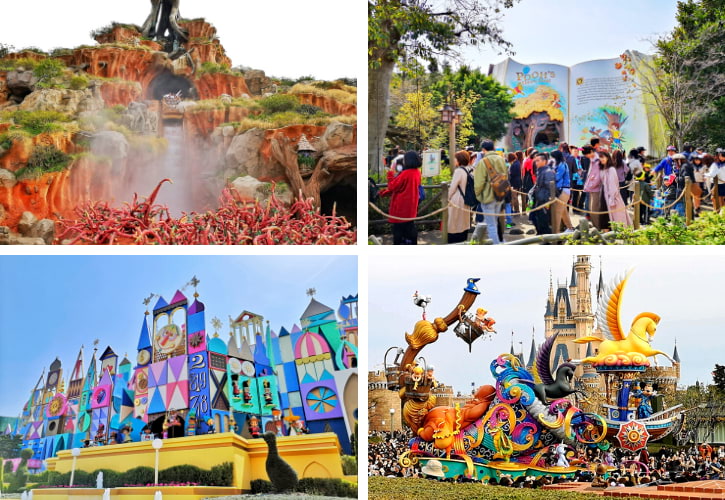 Recommended Attractions at Disneyland:
Splash Mountain: Enjoy the thrill of travelling up and down and through the mountain. This high-speed ride is known for its stirring audio-animatronics and stimulating drops.
Star Tours (The Adventures Continue): Meet your favourite Star War characters in a realistic battle. This is such a fun 3D experience to try with your family and friends.
Pooh's Hunny Hunt: Hop aboard this trackless ride and marvel at the spectacular scenes along the way. This is a nice expedition loaded with twists and turns as well as marvelous arts and designs.
Let's Party Gras: Watch the most loved Disney characters in one show. Here, you'll see a lot of adorable figures in total performance, from dancing to singing.
Dreaming Up: Don't miss the parade of the Disney stars, including Mickey, Cinderella, and more! This day-time show is simply a crowd-favourite.
Tip: It is highly recommended to book Disneyland e-tickets here before going to the park. By purchasing online, you just show the e-tickets from your smartphone and enter the park directly. This is very helpful to save your time and skip the long waiting lines.
2. Spend time at DisneySea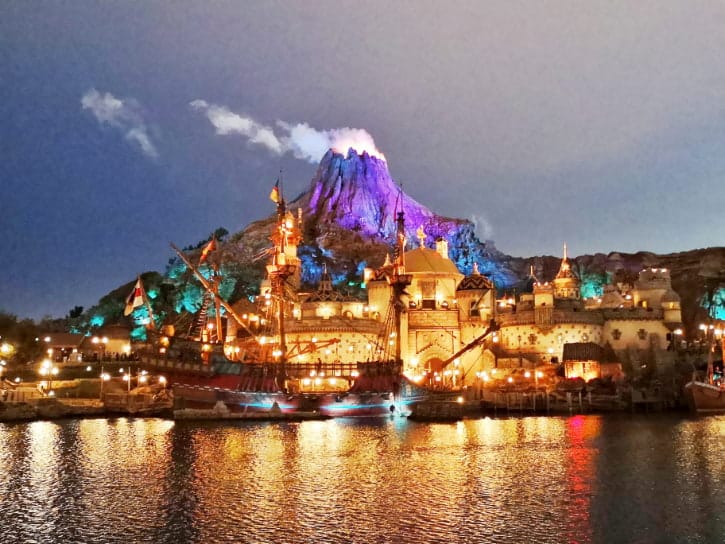 A visit to DisneySea is a must for any tourist to Tokyo, most especially if you're a fan of rides and shows.
Here, you will be surrounded by exciting roller-coasters as well as fun shows. Read my highly recommended Tokyo DisneySea rides here!
Truly, this is a super beautiful theme park with a very relaxing atmosphere.
That's why we totally had a great moment during our visit. Plus, there were many photo opportunities that made our trip more unforgettable.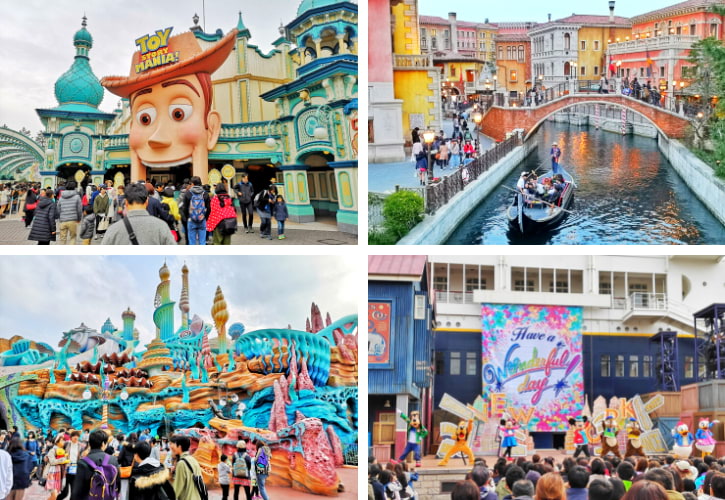 Recommended Attractions at DisneySea:
Journey to the Center of the Earth: Enjoy the thrill as you travel through Mount Prometheus. This high-speed ride is filled with unique scenes, incredible sounds, and special effects.
Toy Story Mania: If you're looking for a chill yet equally fun indoor experience, this is a nice option. This interactive ride lets you play and shoot targets while coursing through the track.
Soaring (Fantastic Flight): Ready yourself as you tour around the world virtually. This flight motion simulator offers a realistic expedition across famous tourist destinations.
Big Band Beat: Catch the live stage performance of your favourite Disney characters. Here, you'll see Mickey Mouse and his friends, showcasing their talents in an opera-like show.
Mickey & Friends Harbour Greeting: Say hi to the adorable Disney figures aboard the ship. This outdoor show travels through the park's Mediterranean Harbor for about 10 minutes.
Tip: Book here for DisneySea admission e-tickets for direct access into the park. With your online tickets, you just scan the QR code from your smartphone.
3. Explore the Kabukicho in Shinjuku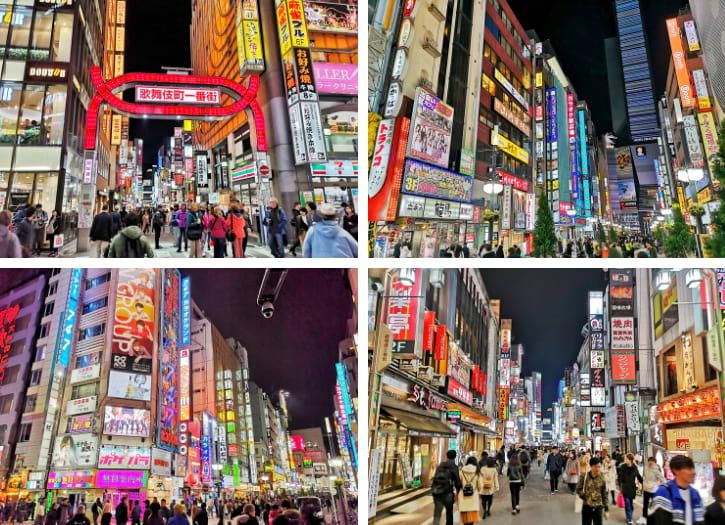 Of all the places to visit in Tokyo at night, the Kabukicho is undeniably the liveliest. It's quite popular for its red-light district. But aside from that, there are plenty of things to do here.
Check out some local restaurants or go souvenir shopping.
Because of the ambience, it's also nice to just stroll around and enjoy the colorful vibes and sparkling streets.
While exploring the area, don't miss the giant Godzilla head, which is a great photo backdrop.
Since there a lot of must-visit spots here, I suggest that you read my guide to the 17 best things to do in Shinjuku. This gathers all other must-do things in this section.
Tip: It's advisable not to enter the bars or clubs there because most of these are scams. And if someone invites you, just reject their offer politely to avoid possible rip-offs.
4. Shop at Nakamise Shopping Street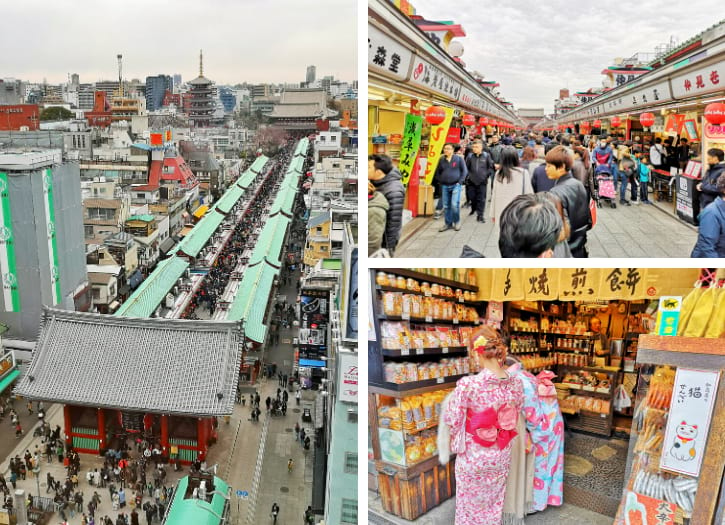 Nakamise Shopping Street is one of the most visited tourist attractions in Tokyo that you shouldn't miss.
This street is always very lively and crowded with locals and tourists.
Aside from its popularity, this area is actually part of Japan's oldest shopping streets.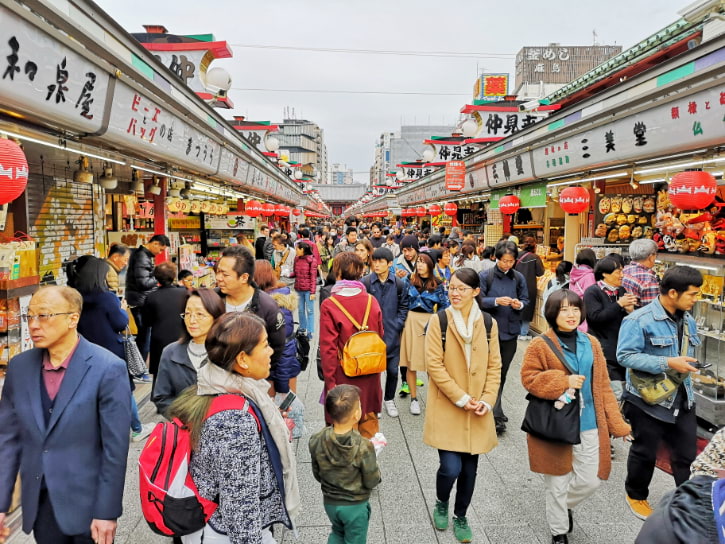 Navigate around and shop for some authentic souvenirs. Of course, you'll find plenty of food stalls along the way, all of which serving traditional Japanese foods and snacks.
For the best foods, you can refer to the list below.
Must-try Foods:
Kibi Dango: Savor this sweet, soft snack that looks like mochi. The main ingredients of this treat are glutinous rice, syrup, sugar, and starch.
Kaminari Okoshi: If you're looking for sweetened rice crispy, try this one. This traditional snack is a cracker made out of rice, sugar, and syrup.
Yokohama Kurikoan: It's easy to identify these snacks because of their fish-shaped outline. This soft treat comes with a delightful filling that adds more flavor to the texture.
Asakusa Kagetsudo: Grab a bite of these fluffy and tasty local treats that are popularly known as melonpan.
5. Take a Break and Go to Oedo Onsen Monogatari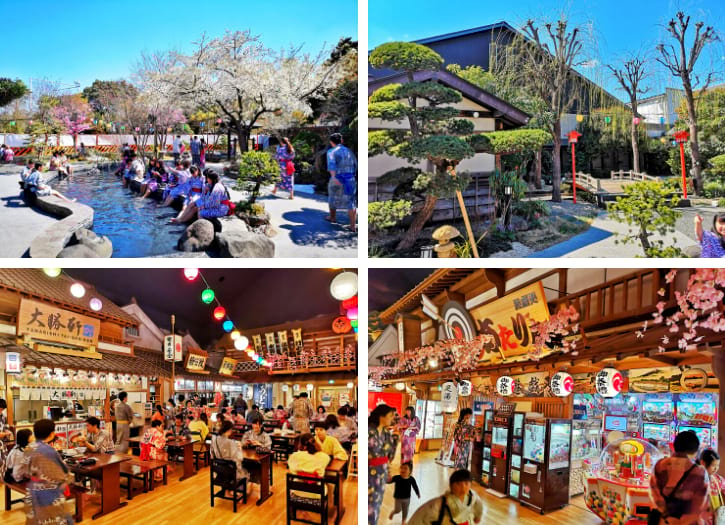 *Permanently closed
Oedo Onsen Monogatari is a super relaxing place to go in Tokyo filled with beautiful sceneries.
Not only that but it also features the largest hot spring park in Japan.
Experience at least one of the 13 types of baths and try the different water temperatures.
There are also massage options as well as some Japanese traditional games on offer.
During our visit there, we really had a good time and even took a lot of photos. Our favourite was the foot bath and fish therapy, which were totally amazing.
Truly, the park is very beautiful, so be sure to see my Odaiba Oedo Onsen Monogatari article to discover more about this place.
Tip: If you want to save money and get nearly 20% OFF, purchasing your admission tickets online is the answer.
6. See the towering Tokyo Skytree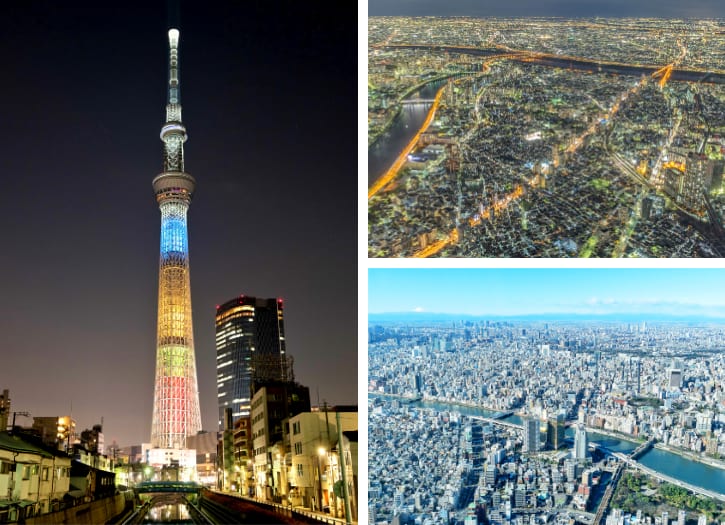 Tokyo Skytree is no doubt the best place to see the entire cityscape. As the tallest observation viewing deck in Japan, this offers you a unique kind of experience.
Walk around the glass bottom floor and cherish this moment of being on top of one of the highest structures in the world.
Capture the 360-degree views of Tokyo city and enjoy the picturesque scenery.
From above, watch the soaring buildings, top-rated temples, and other tourist sites.
If you visit during the daytime, you might catch a glimpse of Mt. Fuji. The night views also do not disappoint because of the vibrant city lights.
Tip: Don't forget to book Tokyo Skytree tickets online here to enjoy an extra discount. Plus, booking online helps you avoid the long queues at the ticketing counter.
7. Get Lost in Takeshita Street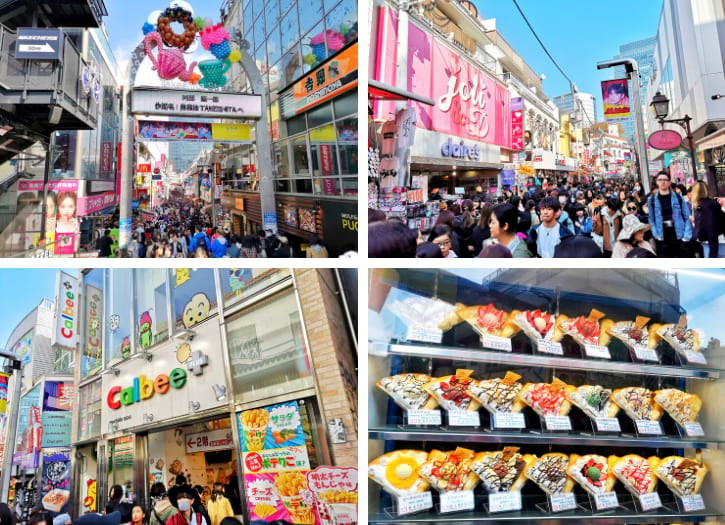 Often counted amongst the top things to do in Tokyo, Takeshita Street is such a fun site to explore.
Here, you will be encircled by many fashion stores and local stalls such as Daiso. Pop by this popular 100-yen shop and go shopping.
And as part of the busiest shopping streets in the country, this area is also loaded with tasty foods at very affordable prices.
Below are some delicious snacks you should try while wandering around.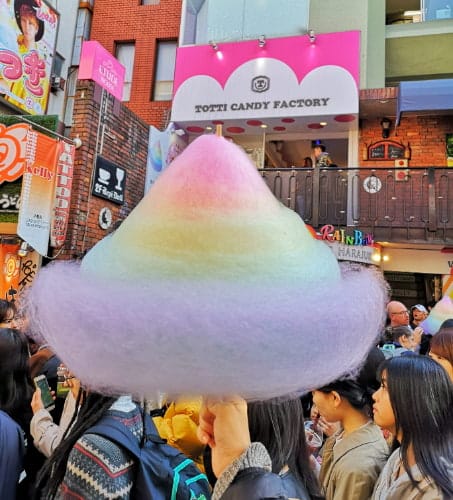 Must-try Snacks:
Calbee Plus: Craving for some potato chips and sticks? Visit this famous snack corner and don't miss their freshest and tastiest treats.
Totti Candy Factory: For a quick sweet fix, get your hands on the ever-delectable rainbow cotton candy.
Marion Crepes: What about some sugary crepes with fillings of your choice? This is a great spot to customize your crepes according to your preferences.
8. Be Entertained at Robot Restaurant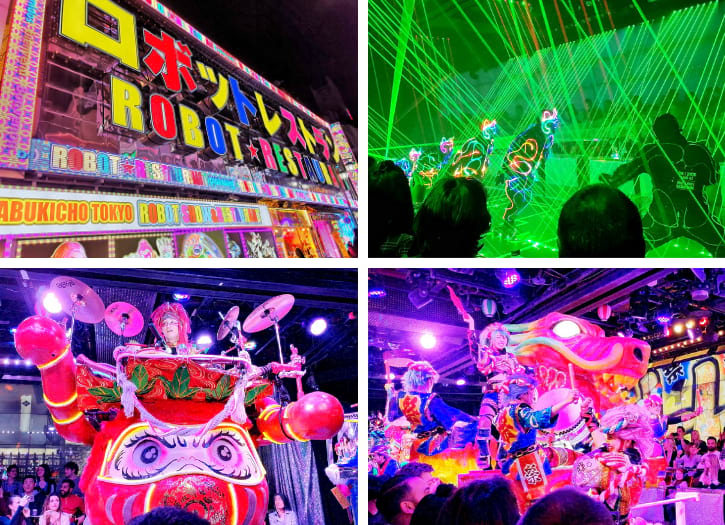 *Permanently closed
Do you want to experience an ultimate Japanese entertainment?
Head to Tokyo's Robot Restaurant and have an amusing night out! This entertainment hub is known for its world-class presentations.
Be in awe with the incredible stage designs and exceptional costumes. These are depicted to highlight the vibrant Japanese culture.
Plus, the robotic dances and thrilling battle fights make everything more fascinating.
The entire presentation runs for 90 minutes. While watching the show, you can eat some snacks and enjoy your drinks.
Without a doubt, this is one of my favourite activities and things to see in Tokyo at night.
Tip: Before going to Robot Restaurant, buy here for discounted entrance tickets to save nearly half of the original ticket prices.
9. Go around the Shibuya Center-gai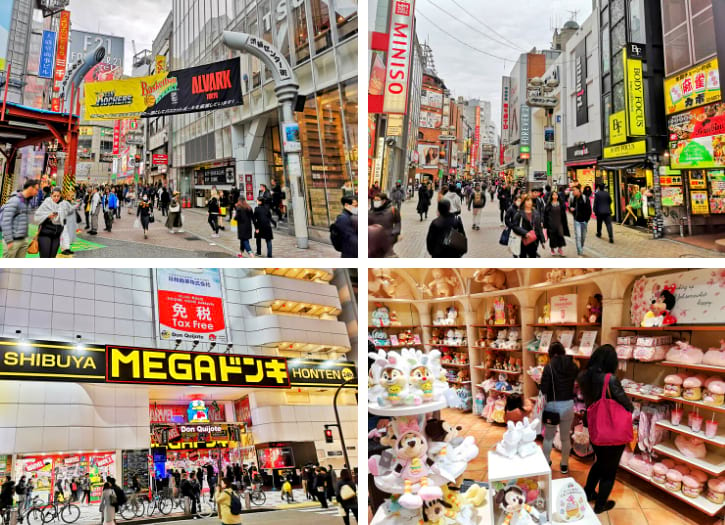 If you're in Tokyo, don't miss to go and explore the Shibuya Center-gai, which is a famous street among shopaholics.
This is a top shopping destination with countless options, from clothing to accessories to cosmetics.
And of course, this place has plenty of food choices too, including ramen and sushi. And for the best spots that you shouldn't forego, check out the list below.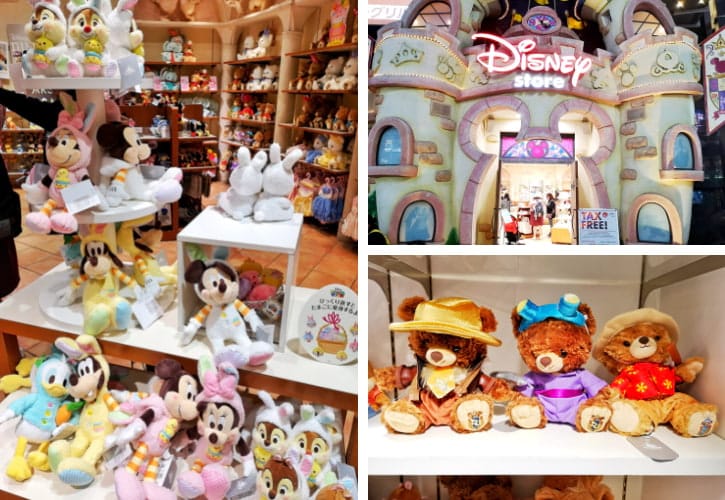 Shibuya 109: For the latest fashion trends, drop by this building and satisfy your styling needs. Go over different shops and bring home some chic and trendy items.
Mega Don Quijote: This discounted store offers an incredible assortment of shopping essentials. Check out their selection of Japanese local snacks, from chocolates to instant cup noodles.
Uniqlo: Shop for some casual wear from this famous retail company. They offer a great range of comfy and stylish fashion apparel for women, men, and children.
Disney Store: For Disney fans, don't forget to pay a visit to this adorable shop. Their selection of cute plush toys is simply irresistible.
Matsumoto Kiyoshi: For a wide array of skin care products, this is the best option. Purchase a variety of face products, from soothing masks to eyeliners, lipsticks, and nail polish, all at reasonable prices.
10. Try Tokyo's Most Famous Ramen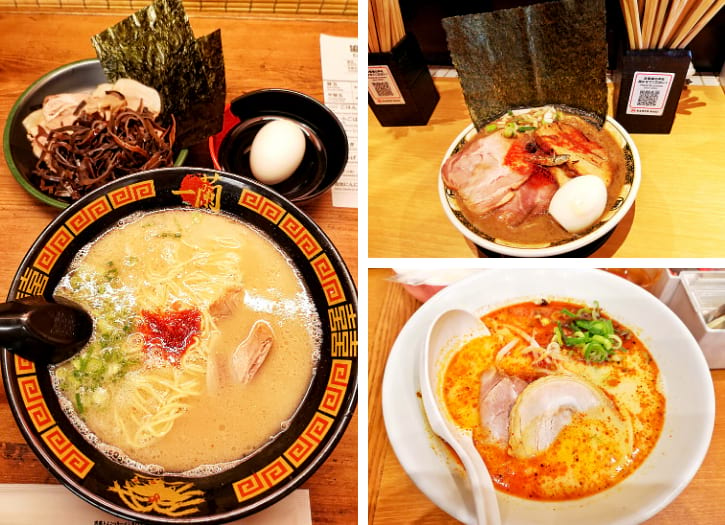 In Tokyo, you definitely should try ramen and enjoy its unique and delectable flavours.
There are plenty of ramen shops around. But no worries because I've gathered some of the best Tokyo ramen restaurants to make the selection process much easier.
Ichiran Ramen: First on the list is this very famous ramen restaurant in Japan. Order their delicious ramen that is topped with boiled egg, seaweed, and sliced pork.
Ippudo Ramen: For the original creamy tonkotsu ramen, this is highly recommended. Devour their pork-based broth combined with thin noodles, black fungus, pork belly chashu, and some spring onions.
Niboshi Ramen Nagi: Another great ramen that deserves a shot is this fish-based broth ramen. This is often considered as Tsugaru's classic ramen.
11. Capture the ever-beautiful Sensoji Temple in Asakusa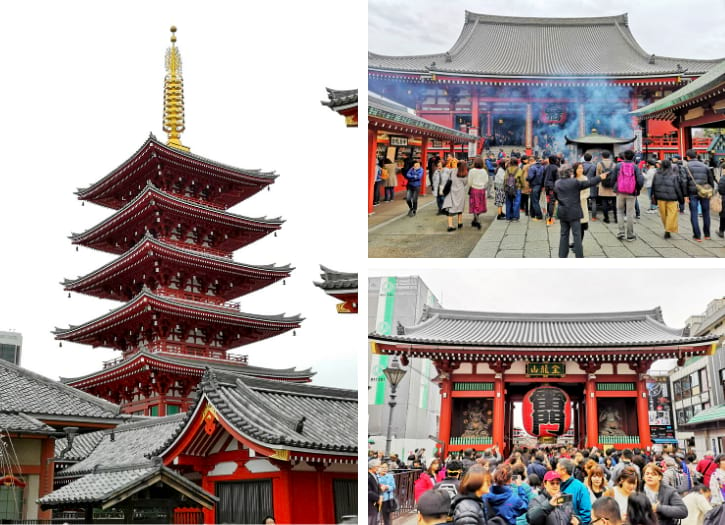 Sensoji Temple is a very popular photographed site in Tokyo because of its history and cultural significance.
As Tokyo's most historic temple, you will definitely be fascinated with its unique architectural design.
At the entrance gate, or famously known as Kaminarimon, you will see a hanging red lantern. Make sure to take some photos here before you enter the temple.
Also, don't forget to check out the five-storey pagoda, which is another highly photographed spot in the area. This is just located beside the iconic temple.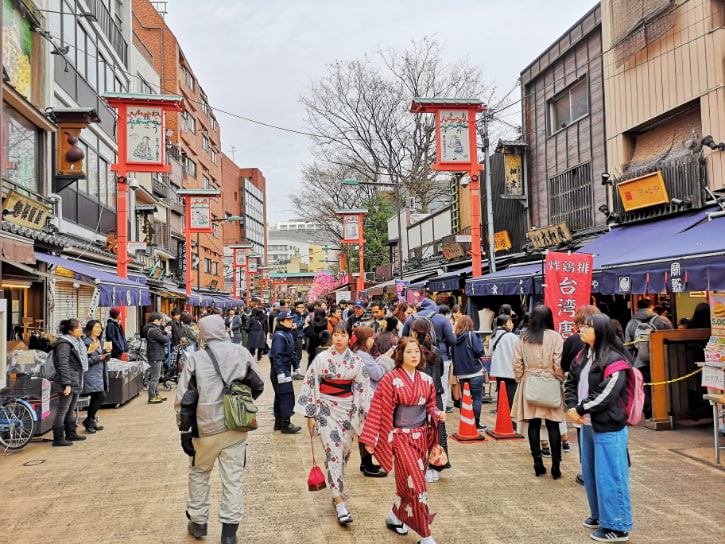 And if you plan to tour the Sensoji temple, be sure to also check out my top 15 things to do in Asakusa here. This will cover the nearby attractions like Denboin-dori Street and Kappabashi Street that are all worth the visit.
12. Get Mesmerized by teamLab Planets TOKYO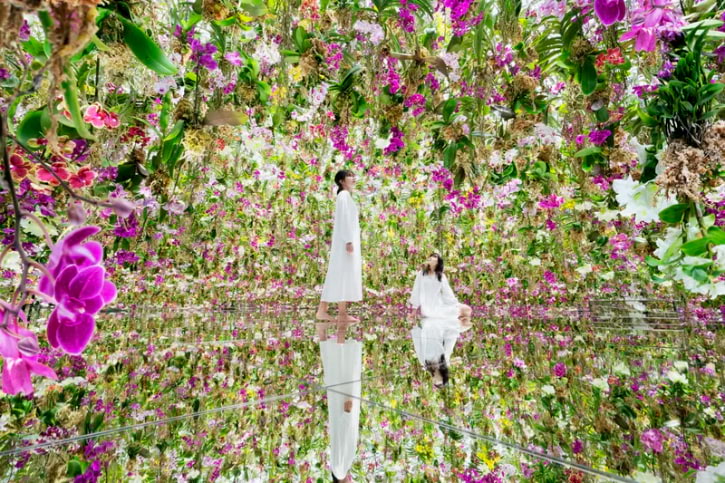 Another great location for photo shooting in Tokyo is the teamLab Planets TOKYO. This digital art museum is very huge, stretching up to 10,000 square meters.
Inside this complex, you will come across many exhibitions, each with unique features. While touring around, capture a lot of photos and spend time appreciating the colorful designs.
Tip: Normally, teamLab Planets tickets easily sell out. So, it's better to buy the museum tickets here in advance to avoid disappointment.
13. Wear a Kimono in Tokyo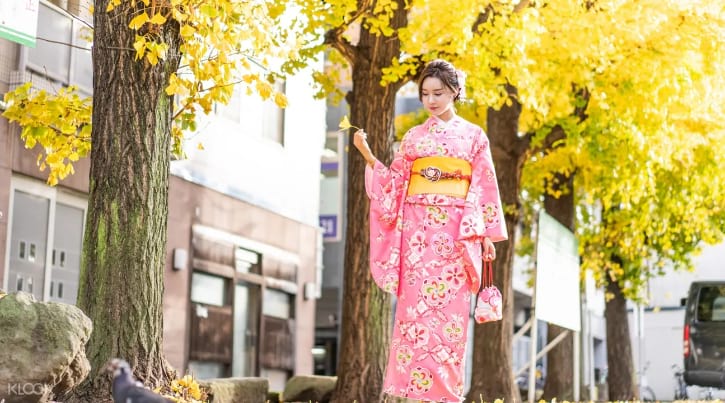 Wearing a kimono is undeniably a must do in Tokyo, especially for first-time tourists. This is a great way to experience the traditional Japanese culture during your visit.
And the best place to wear a kimono and stroll around is Asakusa. This area still preserves the traditional Tokyo atmosphere, making it the perfect setting for your photos.
Tip: Simply visit this website if you want to rent a kimono. This site is known for their excellent service that's why a lot of people rent kimono from them. So, don't forget to reserve earlier because most kimonos get fully booked.
14. Wander around Ueno Park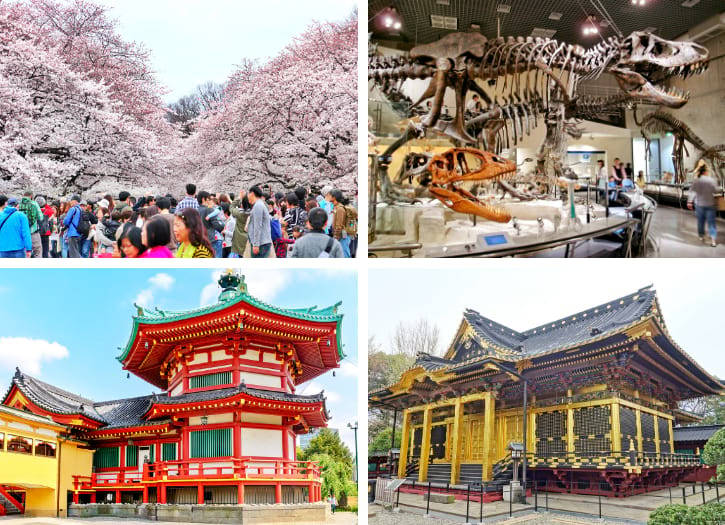 When looking for things to do in Tokyo that are great for sightseeing, Ueno Park should be part of your list.
This beautiful public park that was established in 1873 attracts millions of visitors every year.
Inside this park complex, you will find a zoo, pond, garden as well as shrines and museums. Here, you can just walk around and appreciate the scenic views.
The most popular time to visit is during the spring season. At this period, you'll catch a glimpse of the popular cherry blossom that surrounds the park.
15. Capture the Odaiba Statue of Liberty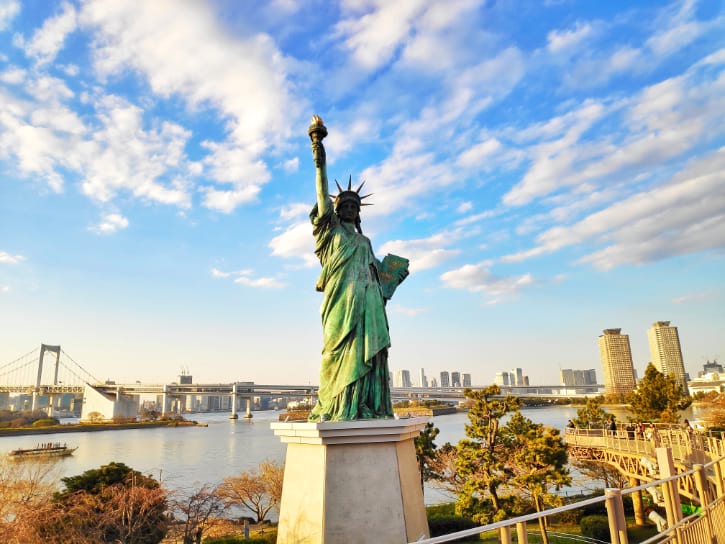 Odaiba Statue of Liberty is Tokyo's most touristic spot located in the Odaiba district.
This should be part of your plans as it serves as a cultural tribute between Japan and France.
Position yourself in front and snap a photo of this iconic structure.
16. Satisfy your Hunger at Omoide Yokocho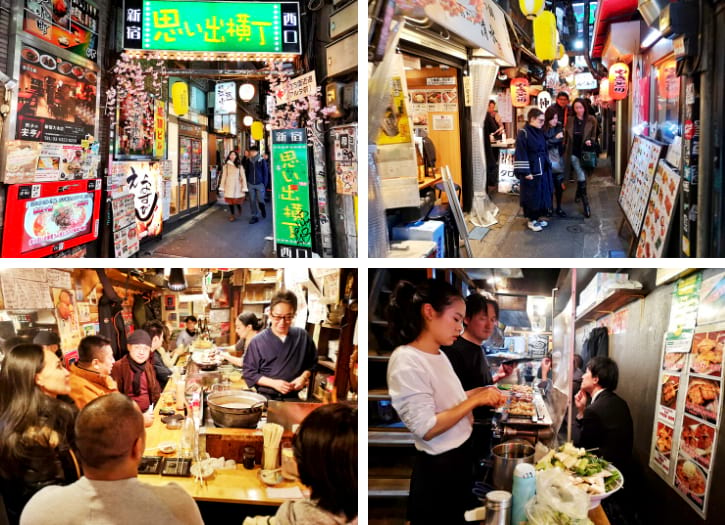 Omoide Yokocho has always been a popular foodie destination in Tokyo over the years.
This small alley is bounded by food stalls that sell various local dishes.
One of the most popular treats sold in almost every stall is the yakitori or grilled chicken skewers.
Make sure to try these delectable treats, along with other tasty options like ramen, grilled fish, sushi, and more. And there's nothing to worry about because most food shops come with an English menu.
Because of its laidback and vibrant vibes, this is a well-loved site among Japan's salarymen and even tourists.
So, if you want to experience an exceptional Tokyo set-up with delicious food, this is highly recommended.
Tip: It's best to visit this area during night-time, roughly after 7 PM. During this time, you can take your dinner while admiring the great atmosphere and illuminated lights.
17. Go to the Tokyo Tower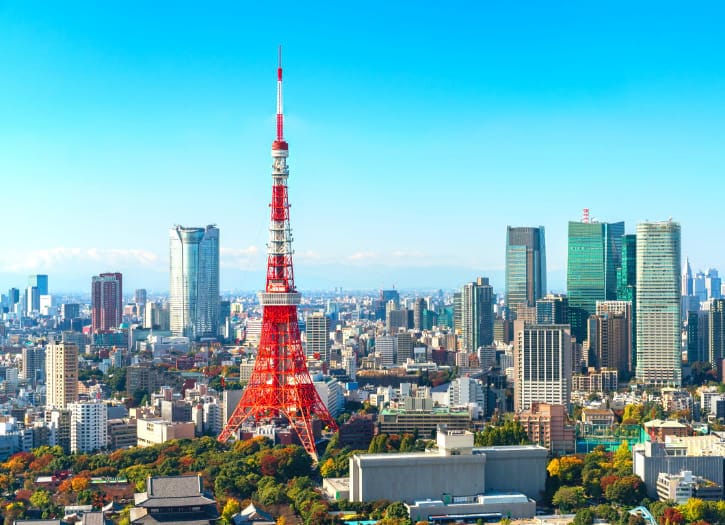 Tokyo Tower is another location to see the 360-degree panoramic views of Tokyo.
Through the Tokyo Tower Main Observatory, you get to see the busy streets and colourful buildings of the city below.
While on top, identify some famous parks, monasteries, and shrines that outline the gorgeous city scenery.
Take as many photos as you want and cherish this beautiful and romantic moment.
And if you want to experience a more thrilling activity, head to the "Lookdown Window" and stand on the glass floor.
Aside from sightseeing, there are also plenty of stores and shops along the deck. Grab a bite from one of the many restaurants and shop for some souvenirs.
18. Take a Day Trip to Mount Fuji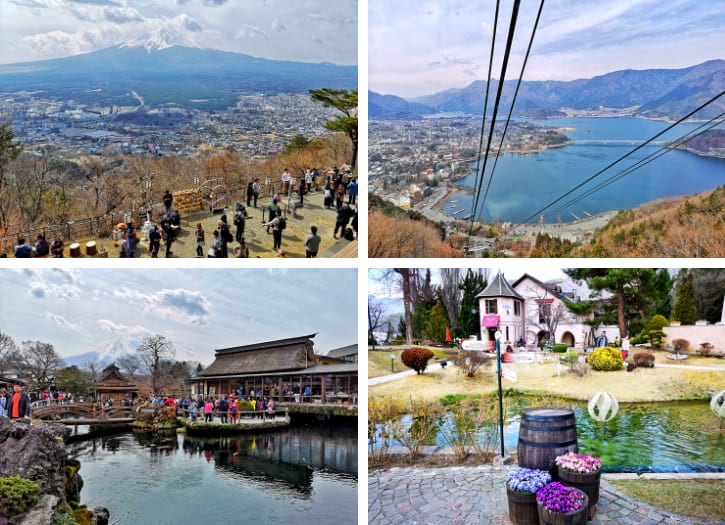 If you're looking for the best day trip from Tokyo, plan a tour to going to Mount Fuji.
Seeing Japan's highest mountain is surely a great adventure that you wouldn't regret.
Aside from the famous volcano, there are plenty of beautiful spots here that are worth the visit.
Treasure this unforgettable experience with nature and capture all the stunning landscapes.
See here for my full guide on Tokyo to Mount Fuji day trip, which covers all the must-see things there. This also includes some tips on how to get there easily.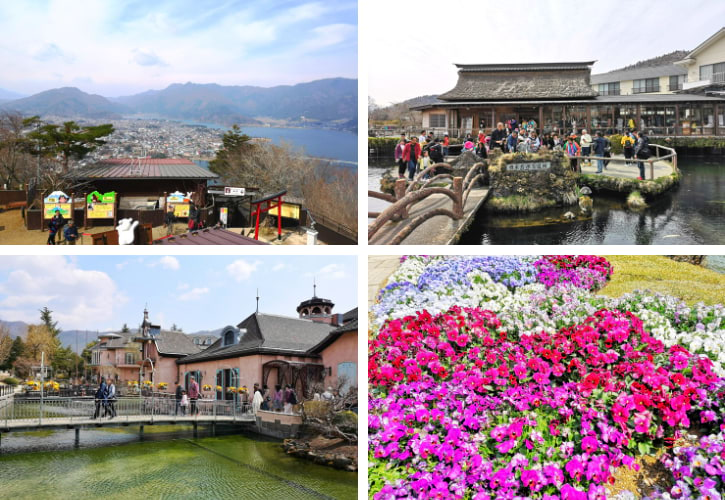 Must-do Things around the Mount Fuji:
Capture the Mt. Fuji: The main highlight of your trip is no other than this stunningly coned volcano. Snap some photos of this iconic work of nature and revel in its remarkable beauty.
Lake Kawaguchiko: Relax and appreciate the surreal views of this body of water. This lake features hot spring resorts as well as museums to make your trip more remarkable.
Oshino Hakkai: Loaded with 8 spectacular ponds, this small village is another great section that you shouldn't miss. Navigate around and admire the picturesque landscapes.
Kachi Kachi Ropeway: Hop aboard the cable car and get a clearer view of Mt. Fuji. This is definitely a scenic yet thrilling way to see the mountain.
19. Discover Ameya Yokocho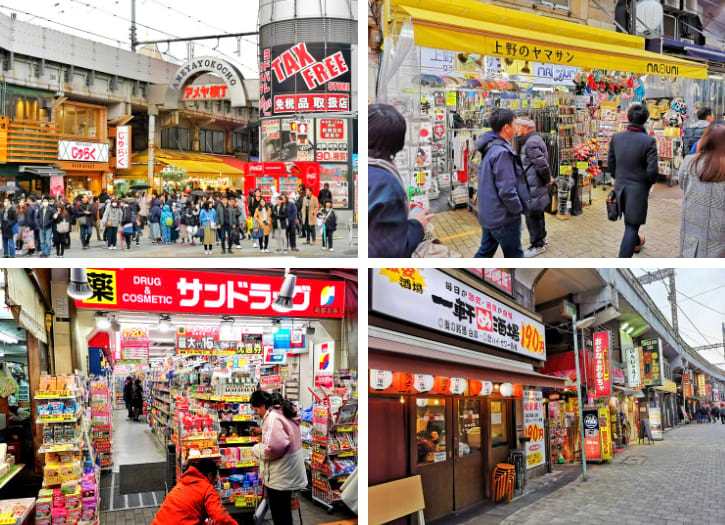 Ameya Yokocho is a lively open-air market in Tokyo, which is dubbed as a total paradise for bargain shoppers.
This particular location is very famous for affordable shopping choices. Travel from one stall to another and purchase discounted clothing, shoes, bags, accessories, and cosmetics.
There are also several food stalls around, as well as some cheap cafes, restaurants, and bars.
So, after your shopping spree, proceed with a food adventure and try different street foods and local dishes.
20. Meet the Unicorn Gundam Statue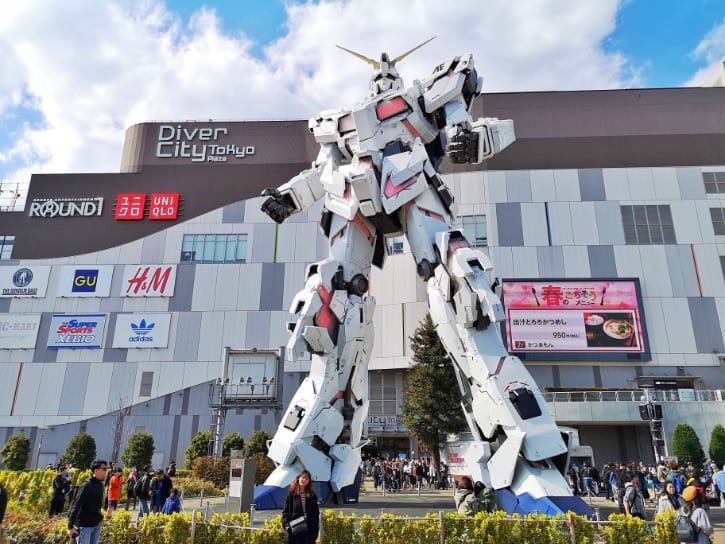 For Gundam fans, grab this chance and see this remarkable Unicorn Gundam Statue.
This giant structure is located just outside of DiverCity Tokyo Plaza shopping mall in Odaiba.
Take your time appreciating the massive height of the statue and capture a lot of photos.
21. Go Shopping at Don Quijote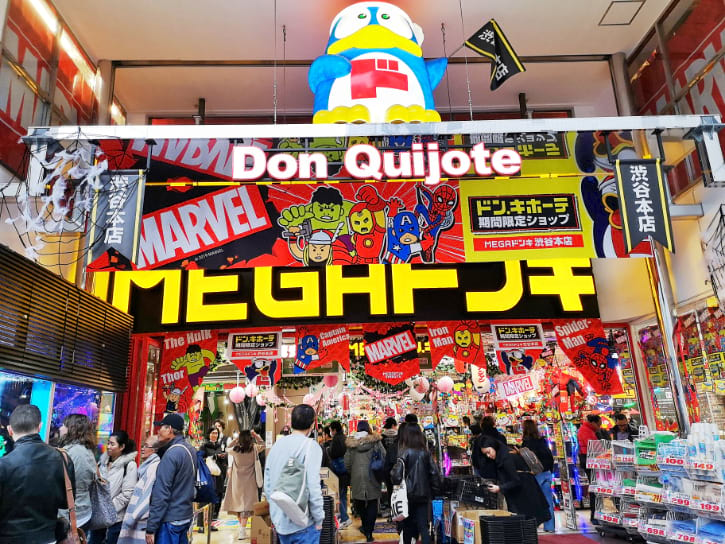 Don Quijote is one of the best things to do in Tokyo for shopping fans because of its wide array of choices.
As the largest discount store in Japan, they have many branches across the county. However, the store located in the Shibuya area is the biggest one.
Explore this massive shopping destination that is open 24 hours.
Here, you will be surrounded by everything you need, from electronic gadgets to cosmetics to clothing.
Also, check out their impressive variety of Japanese souvenirs that are very cheap.
So, if you need to buy affordable and quality take-home items for your family and friends, this is a highly recommended spot.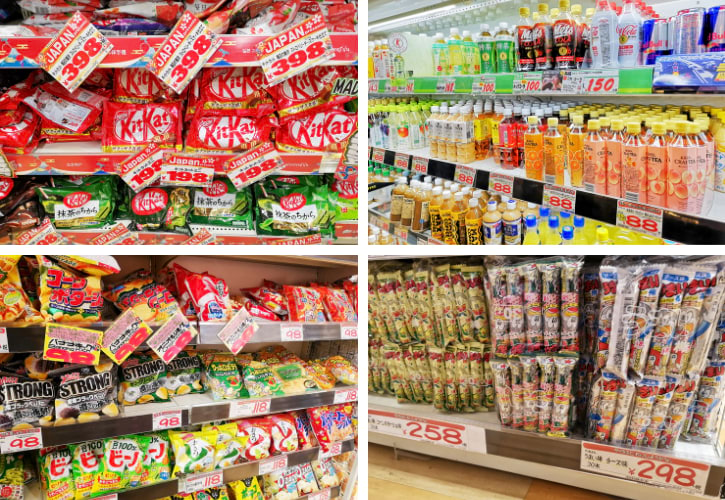 And of course, there are plenty of things you can purchase here, from delectable snacks to tasty chocolates.
You'll also find a lot of refreshing drinks and Japanese instant noodles.
22. Uncover the Beauty of Tokyo Imperial Palace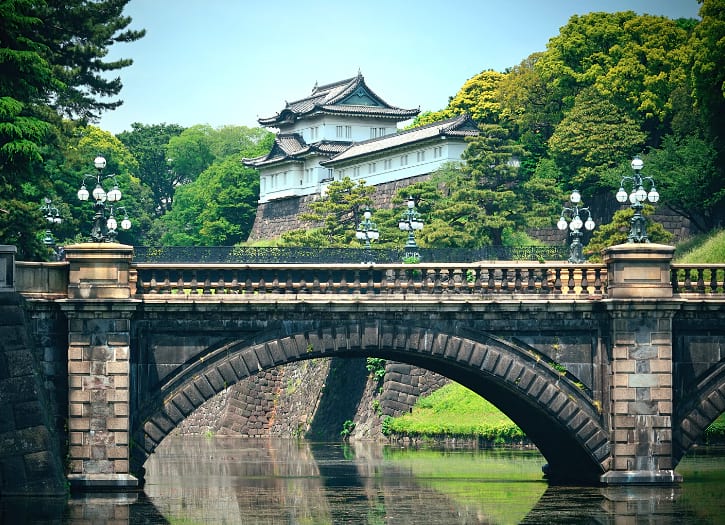 Tokyo Imperial Palace is such a gorgeous place to unwind and discover the country's past. This is just a short walking distance from Tokyo Station.
So, if you're looking for a cultural landmark with breath-taking views, make sure not to miss this one out.
Must-See:
Imperial Palace Castle: Get to know more about Japan's culture and history through this stunning castle. This is one of the main highlights in the area that is located on the western part of the palace.
Imperial Palace East Gardens: On the eastern side, you'll come across beautiful parks and gardens. This massive expanse is a nice site to relax and soak in the nature views.
Edo Castle Ruins: Take a peek at the fragments of the Edo castle buildings. From walls to watchtowers, these are some of the remaining pieces of the past.
Nijubashi Bridge: Walk around this classical structure and get mesmerized by the scenic water views. This bridge serves as the entrance to the palace grounds.
23. Pay a Visit to Meiji Jingu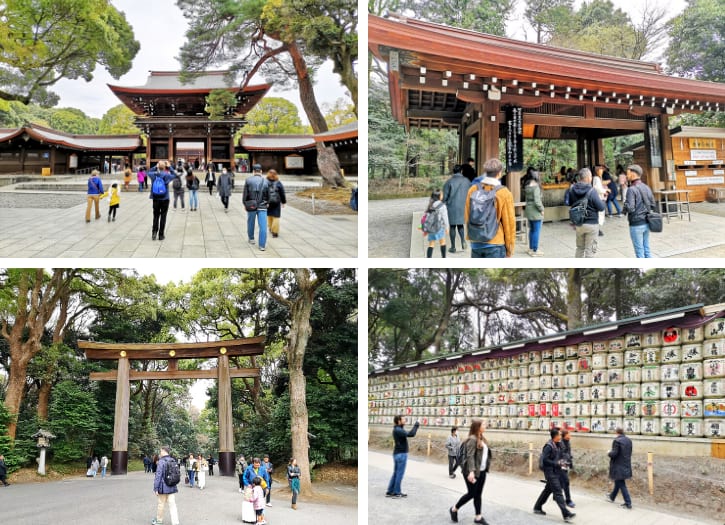 Meiji Jingu is a popular shrine to visit in Tokyo among many locals and travellers.
Explore this religious site that was created in honour of Emperor Meiji (1852-1912). Under his governance, the country became a thriving, modern state.
Since this is built in the heart of Tokyo, you won't have a hard time travelling to the area.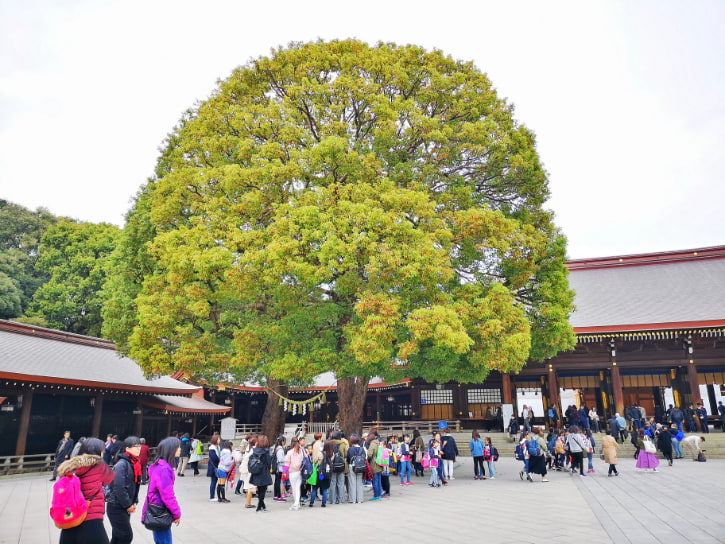 Upon entering the shrine grounds, you can already feel its calming atmosphere. And because of its laid-back vibes, it's best to stroll around the complex.
Must-See:
Main Hall: If you want to say a quick prayer, head to the main hall of the shrine. Here, you can also write your wishes on an amulet as well as purchase some fortune charms.
Torii Gate: This towering gate marks the entrance to the temple grounds. Stop by this historical structure and be in awe of its surrounding trees.
Sake Barrels: Along the southern entrance, you will pass by this decorative display of sake barrels. These items are created and donated by the locals in honor of the gods.
24. Taste Some Sushi Types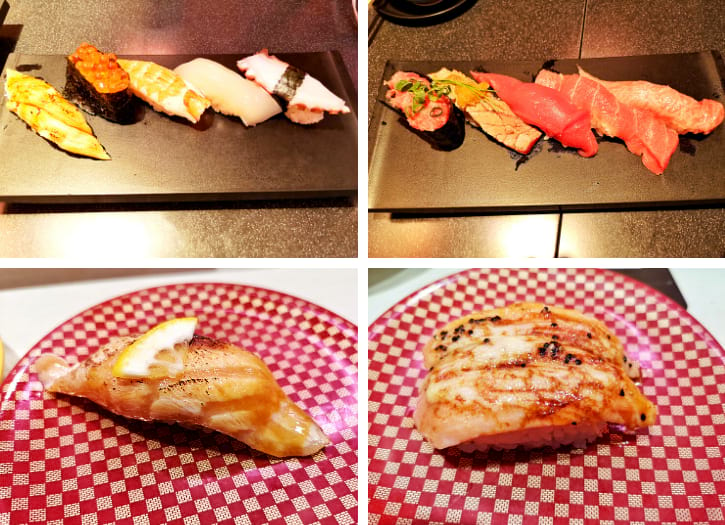 Japanese sushi is always considered a must-eat food in Tokyo, most especially for foodies and first-time visitors.
So, I've gathered my recommended sushi restaurants in Tokyo that offer high-quality and affordable sushi.
Uobei Restaurant: If you want to skip the traditional conveyor belt sushi restaurant, try this unique facility. This one offers a high-tech Sushi experience as you order from a tablet and have your food delivered by a sushi train.
Sushizanmai: You can try this popular sushi restaurant chain in Japan with around 42 branches in Tokyo. They are known for their very fresh ingredients that are thoroughly selected and prepared by the chefs.
25. Stop by the Tokyo Metropolitan Government Building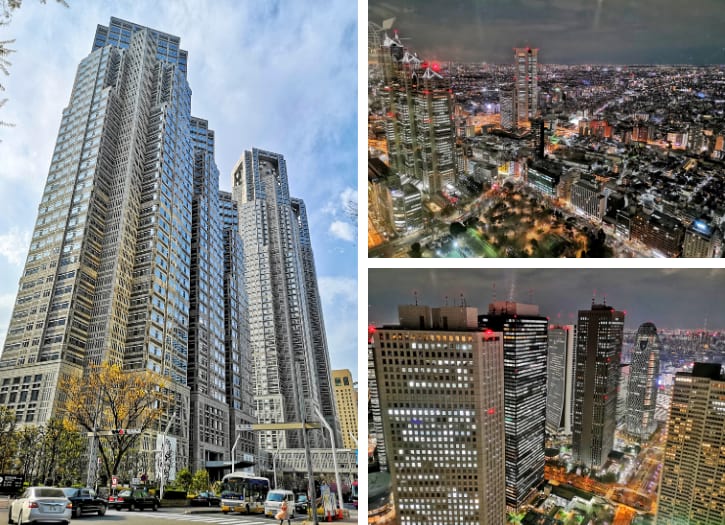 There are various observation decks in Tokyo but Tokyo Metropolitan Government Building is undeniably part of the highly recommended ones. It's because everyone can access it for free.
So, if you want to see the beautiful skyline of Tokyo without spending extra money, this is truly a nice option.
26. Hang out with the Animals at Ueno Zoo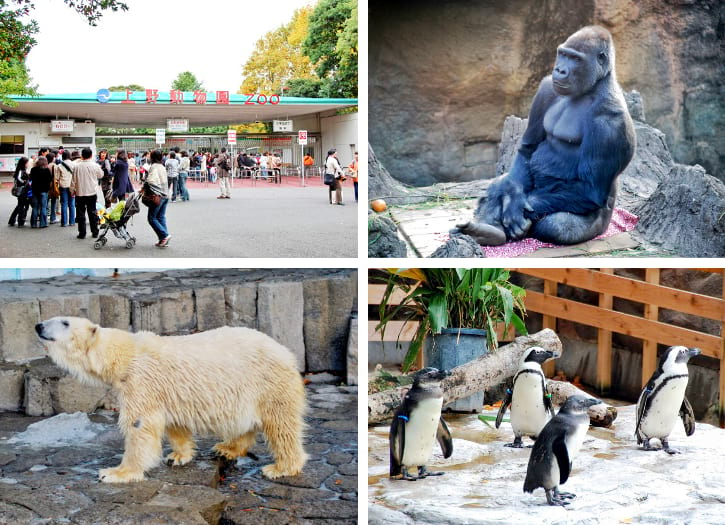 Ueno Zoo is a highly visited tourist place in Tokyo because of its impressive array of wild animals. As the oldest zoo in Japan, it gives home to over 3,000 animals from 400 various species.
Go through the main sections in the park―the east and west. Both areas have giant pandas, which is undeniably a crowd favourite.
Along with these huge yet adorable animals, you'll also come across different mammals, birds, reptiles, and more.
Tip: Though Ueno Zoo isn't a very large zoo, you need to spend at least 2 hours to properly see each animal and enjoy your visit.
27. Treasure a unique Ghibli Museum experience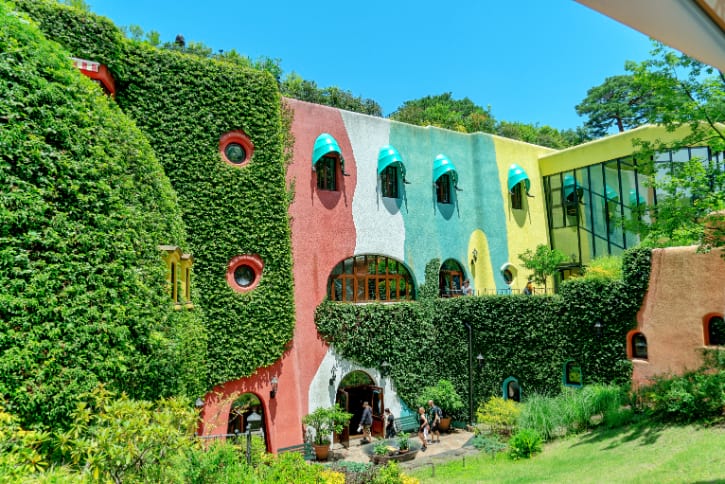 Ghibli Museum is a one-of-a-kind museum in Tokyo known for its maze-like complex and exceptional architecture.
At the entrance, say hi to Totoro and let him guide you through the ins and outs of the museum.
There are several sections inside, featuring remarkable designs of Ghibli characters.
Don't miss the small theater, relaxing rooftop area, and reading room.
Also, go over the incredible art collection that highlights hand-painted arts from Studio Ghibli movies.
Tip: Be it known that no tickets are sold at the museum. Tickets can only be purchased online. And since these sold out very fast, it's suggested that you book your admission tickets in advance before going there.
28. Catch up with the busy Shibuya Crossing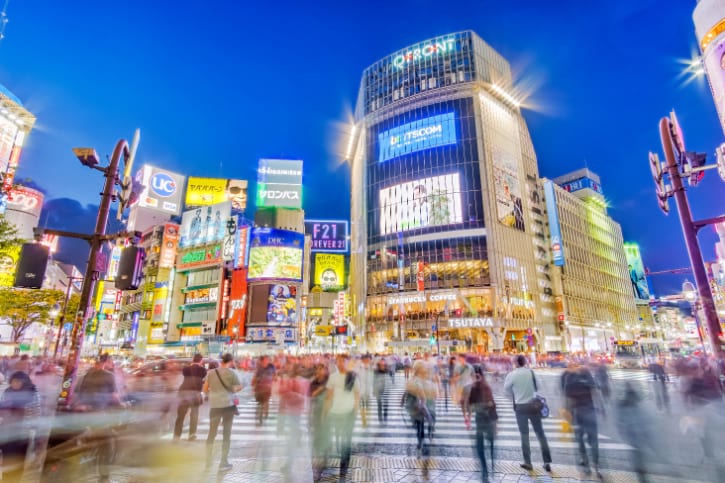 There's no doubt that Shibuya Crossing is Tokyo's must-see sight for every tourist. This is very iconic because of the huge number of Tokyo people crossing the intersection at a time.
The sight of the locals dashing to the other side of the road is such a remarkable activity to see.
So, get ready to seize this remarkable scene or simply be part of the crowd.
Tip: For the best location to capture this spectacle of people crossing the intersection, go to the 2nd level of Starbucks Shibuya Tsutaya. You can find this at the opposite of the intersection road.
29. Feast on some Tempura at Tendon Tenya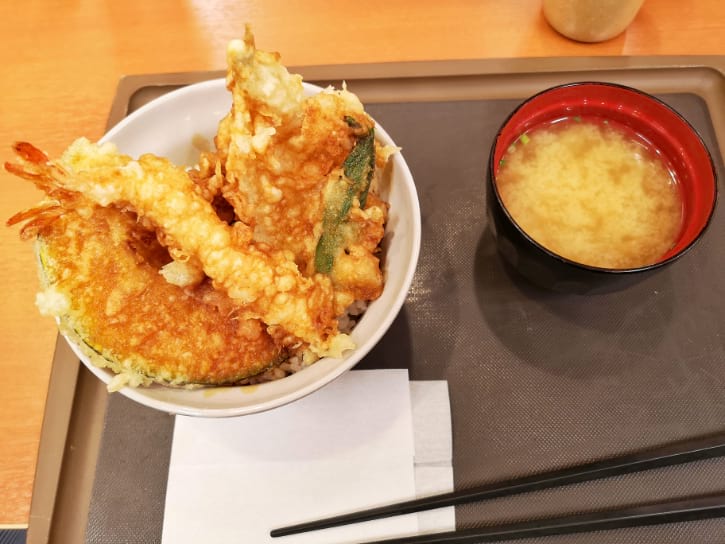 If you're still contemplating on the things to do in Tokyo, add the famous Tendon Tenya to your list.
Serving delicious Tempura dishes, this is truly a great destination to satisfy your cravings.
Aside from its delectable tempura menu, you'll love the restaurant even more because their prices are very affordable.
Normally, one dish only costs between 450 yen to 1000 yen.
30. Head to Roppongi Hills Observation Deck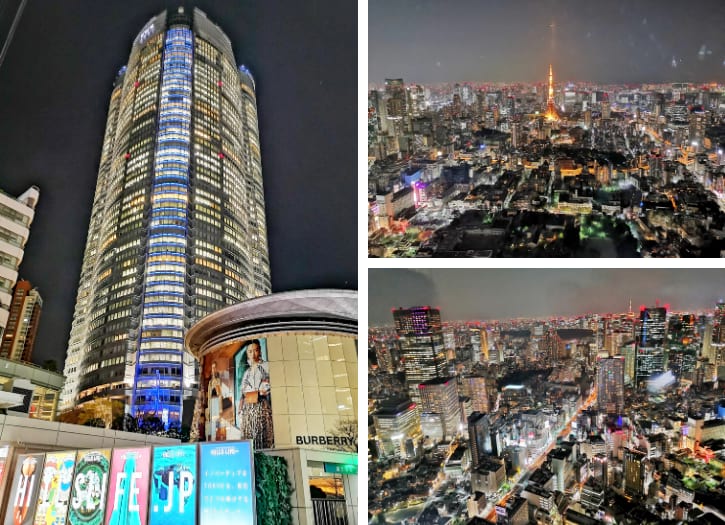 The location of Roppongi Hills Observation Deck makes it's a nice setting to see some famous landmarks.
From the observation deck, see the captivating Tokyo Tower, Tokyo Skytree, and Odaiba.
There are still a lot of things to see while on the 52th floor of Mori Tower. So, ready your cameras and cherish the gorgeous scenes.
And if you visit the place at night, you will get a chance to see the dazzling cityscape.
31. Watch a Sumo Wrestling in Tokyo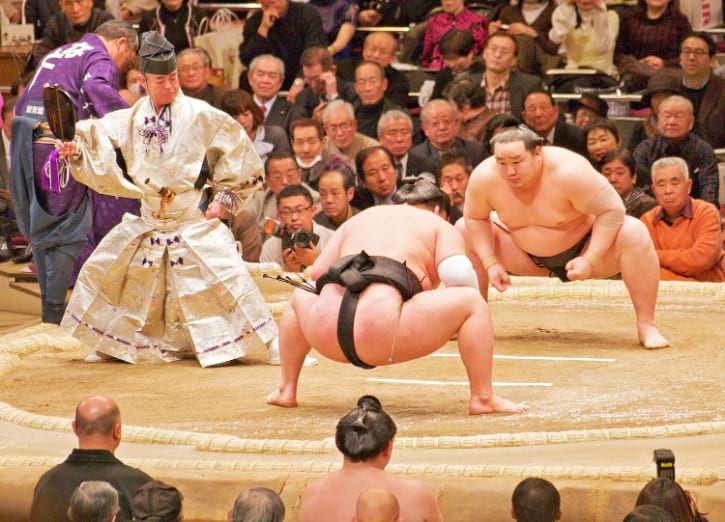 As the national sport in Japan, it's a must to see a sumo wrestling up-close.
This traditional sport is undeniably an entertaining activity to watch.
Aside from seeing this historical match, you will also learn more about this 1500-year old recreation.
There are plenty of Tokyo sumo tournaments. However, these are only scheduled in certain months, particularly January, May, and September.
So, check out the schedule ahead to guarantee you a spot in the stadium.
32. Take your Kids to Sanrio Puroland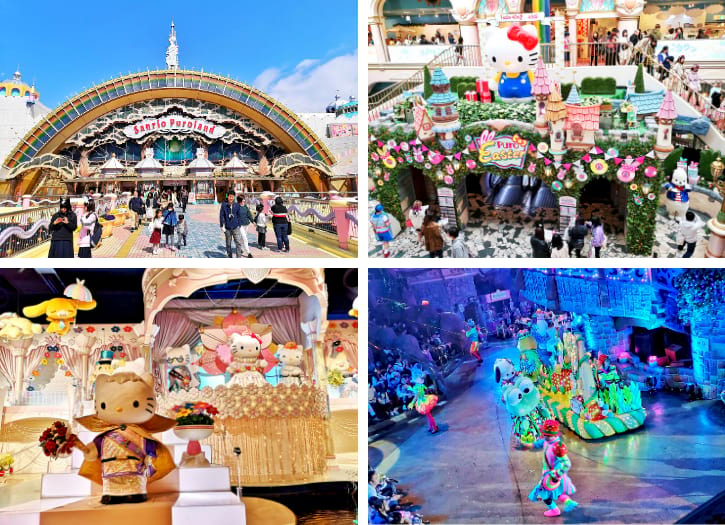 If you're going to Tokyo with kids, schedule a visit to Sanrio Puroland and be entertained by its charms.
There's a lot to do in this park. For one, you can let the children enjoy the rides and meet some cute characters.
Spectacular parades are also available for everyone. And uniquely, there are several themed restaurants to make your trip more amusing and memorable.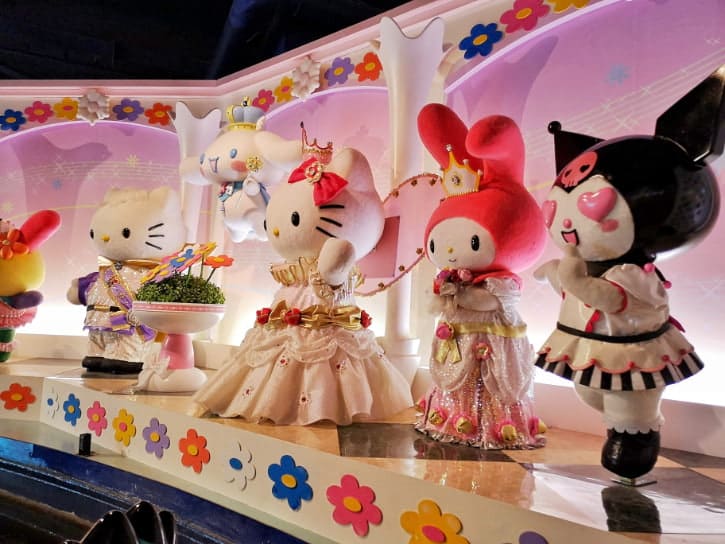 Highlights:
Sanrio Character Boat Ride: Travel through the world of Sanrio characters. This relaxing water journey welcomes you to different sceneries full of cute designs and adorable figures.
Miracle Gift Parade: Be in awe with the acrobatic dances and colorful floats. This fun presentation showcases the talents of Hello Kitty, My Melody, Daniel, and other characters.
Lady Kitty House: Calling out all Hello Kitty fans! Discover the home of Lady Kitty and get captivated by her elegant room features.
Tip: Don't forget to order the Sanrio Puroland tickets online so you can save almost 50% discount!
33. Enjoy the Views from Shibuya Scramble Square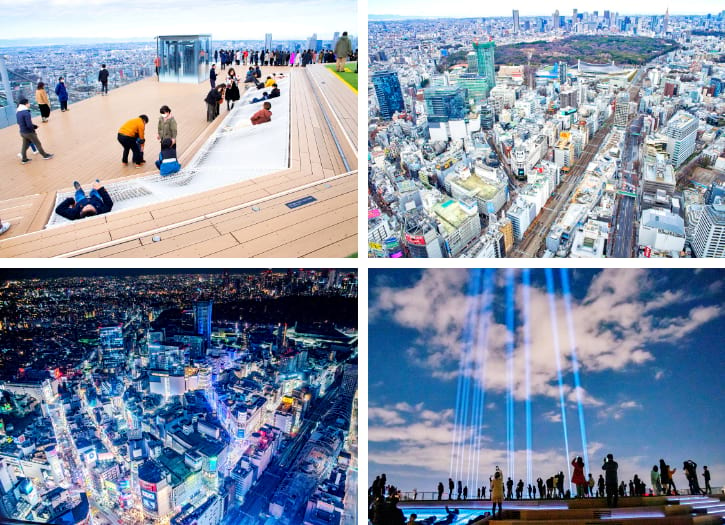 Shibuya Scramble Square is one of Tokyo's newest tourist spots that should be added to your schedule.
This is an awesome location to recognize some famous landmarks. From the viewing section, you'll see the whole cityscape and the gorgeous skyline.
Take pictures of the beautiful surroundings. And while appreciating all the scenes, you can relax in the seating areas.
This is also a nice destination to catch the sunset and see some breath-taking night views.
34. Enrol in a Sushi Cooking Class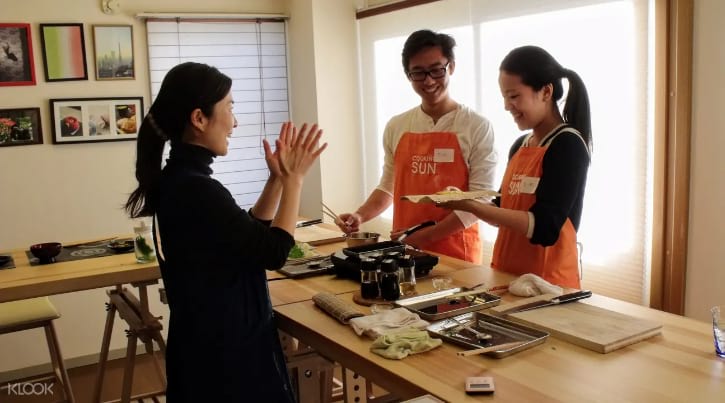 Are you interested in making your own sushi? Grab this chance and be part of a sushi cooking class.
This notable Japanese dish has always been known for its unique flavors.
So, if you want to try a completely new Tokyo experience, don't think twice and enroll in this amazing activity.
Here, you will not just learn the basics of sushi preparation but also discover traditional Japanese ingredients. If you want to plan your budget ahead, just see here for the price.
35. Gobble up some Yakitori at Torikizoku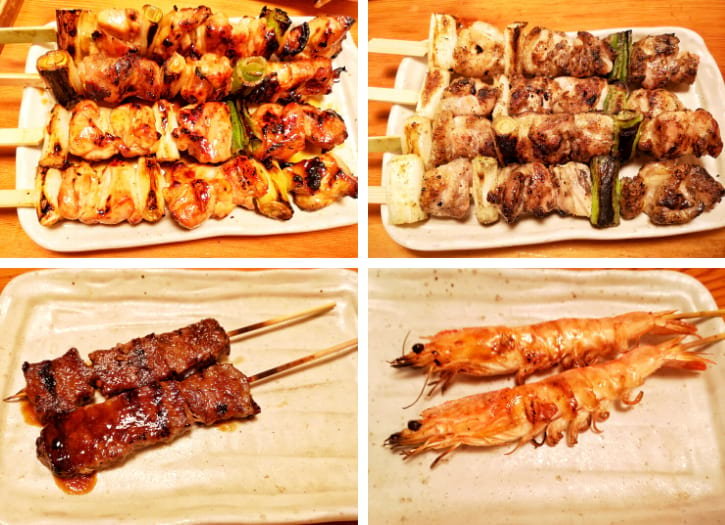 To sum up the list, make sure you try these tasty chicken skewers or popularly known as yakitori.
These grilled delights are definitely a must for your Tokyo bucket list. And if you're on the hunt for the tastiest yakitori in the city, head to Torikizoku.
This famous yakitori chain has branches all over the country. And one of their most visited restaurants is the one in Tokyo.
Things to Do in Tokyo (Map)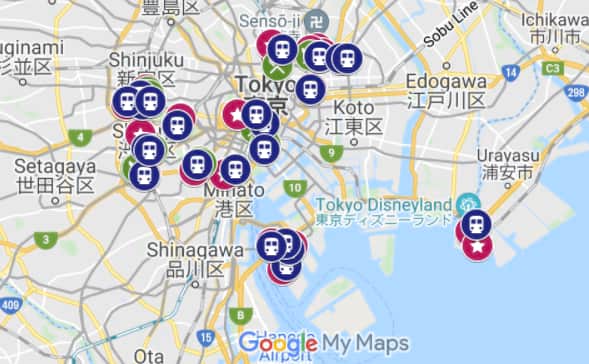 I have marked down all the locations for the best Tokyo attractions as well as the nearby train stations on the Google Maps above. This will surely help you navigate around the city conveniently.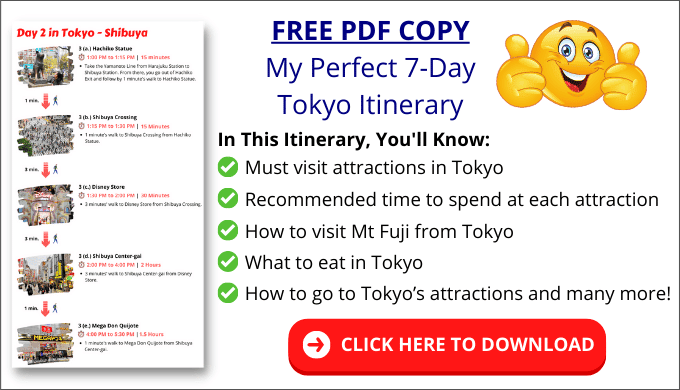 So, we've come to the end part of my guide on what to do in Tokyo and I hope you find it helpful and informative. Thank you and have a fun adventure! 😊
Related Posts