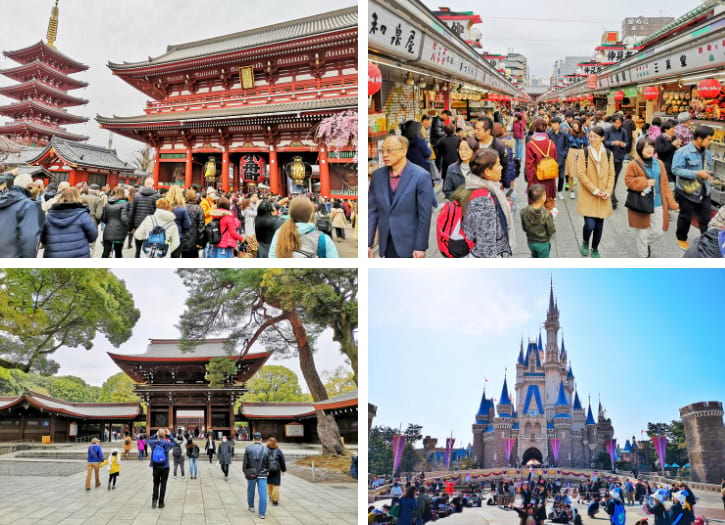 Are you looking for a sample Tokyo itinerary to help you plan out a perfect trip? Check out my guide here that shows you how to spend 7 days in the city in a more successful and enjoyable manner.
In this itinerary, you'll know the top things to do and see in Tokyo, along with the most beautiful sites for photography. Don't worry because I will include how long you should spend at each location.
I will also cover some famous places for affordable yet tasty Japanese foods like ramen, sushi, yakitori, and tempura. You'll definitely love them!
So, it's time to uncover my most recommended Tokyo 7 day itinerary through the list below. 😊
Day 1: Visiting Warner Bros. Studio Tokyo and Tour around Shinjuku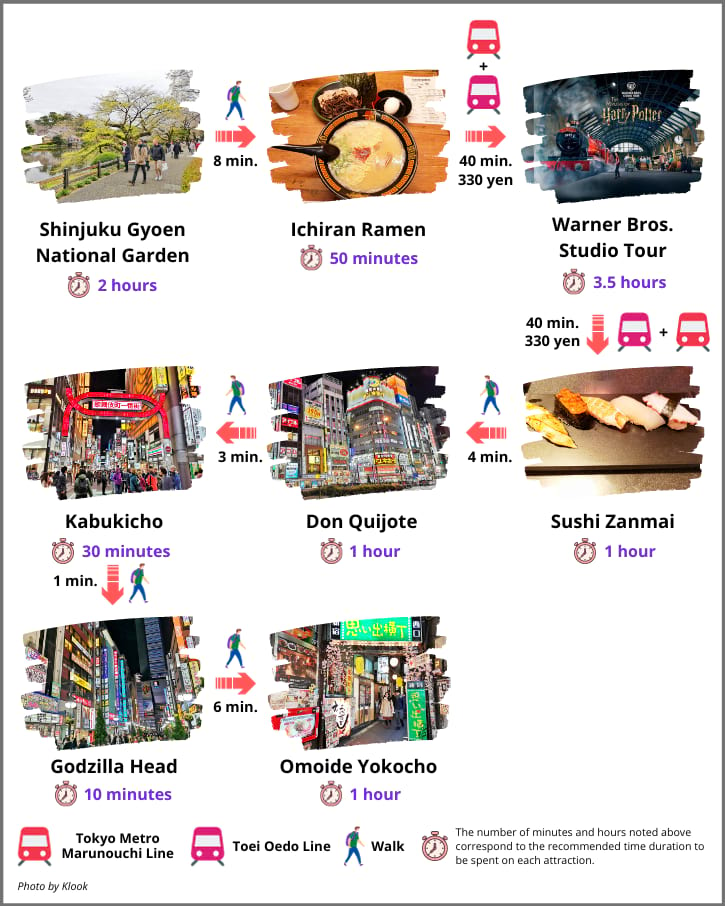 For your Tokyo itinerary, start day 1 with an adventure at Shinjuku Gyoen National Garden.
Next, enjoy lunch at Ichiran Ramen restaurant before heading to Warner Bros. Studio Tour Tokyo.
Come evening, explore Don Quijote, Kabukicho, and Omoide Yokocho in the Shinjuku area.
1. Shinjuku Gyoen National Garden – 2 hours (10:00 AM to 12:00 PM)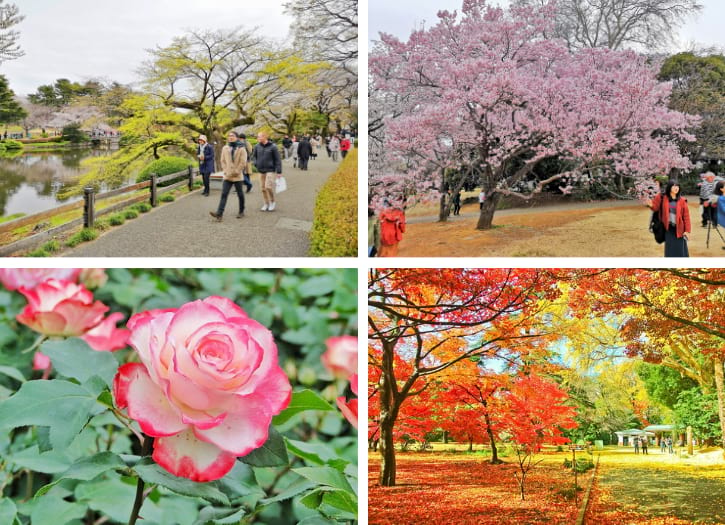 Start your morning at a beautiful natural park in Tokyo – Shinjuku Gyoen National Garden.
This renowned location features unique landscapes of Japanese, French, and English gardens.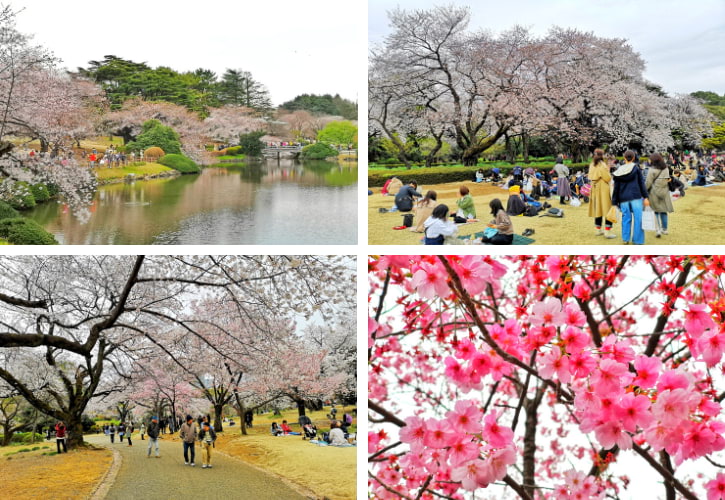 Explore the area that is surrounded by more than 20,000 trees. While strolling around, take some pictures or simply enjoy the relaxing ambience.
Here, you'll be amazed by the gorgeous sceneries that change depending on the season. In summer, you'll be greeted by a vibrant array of floral colors.
During spring, you can marvel at the cherry blossoms, while in autumn, you'll witness golden maple trees.
Come winter, from December to February, you'll see trees blanketed in snow.
2. Ichiran Ramen – 50 minutes (12:00 PM – 12:50 PM)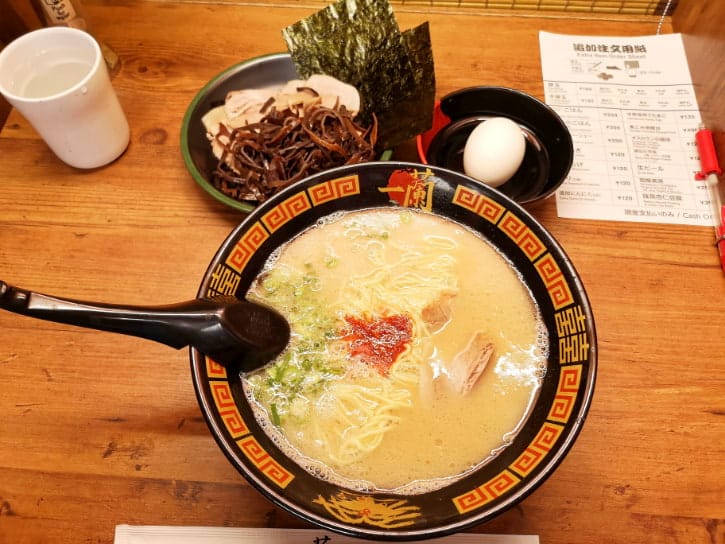 When visiting Tokyo, be sure to add Ichiran Ramen to your itinerary; you won't regret it.
This ramen shop is really good at making tonkotsu ramen. It's a special pork soup you'd want to taste, and it only costs 980 yen.
3. Warner Bros. Studio Tour Tokyo – 3.5 hours (1:30 PM – 5:00 PM)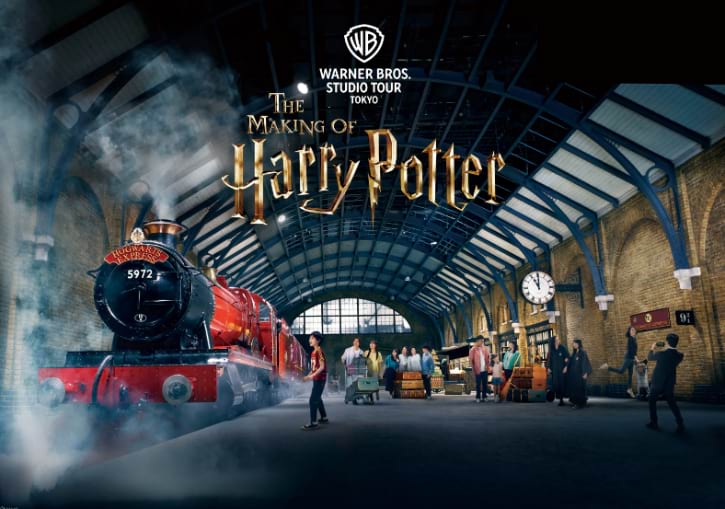 Warner Bros. Studio Tour Tokyo – The Making of Harry Potter is a new tourist spot in Tokyo.
At this tour, you can see how the Harry Potter movies were made. You'll get to see real things from the movies like sets, costumes, and props.
One of the best parts? There are many spots where you can take photos! So, bring your camera or phone and capture memories.
This place is the biggest indoor Harry Potter attraction in the world and is the first one in Asia. You'll enjoy exploring the tour and discovering the magic behind the movies.
Important Tip: Purchase your Warner Bros. Studio tickets online here before arriving, as there's no on-site counter and tickets sell out very fast.
4. Sushi Zanmai Shinjuku Higashiguchi – 1 hour (5:40 PM – 6:40 PM)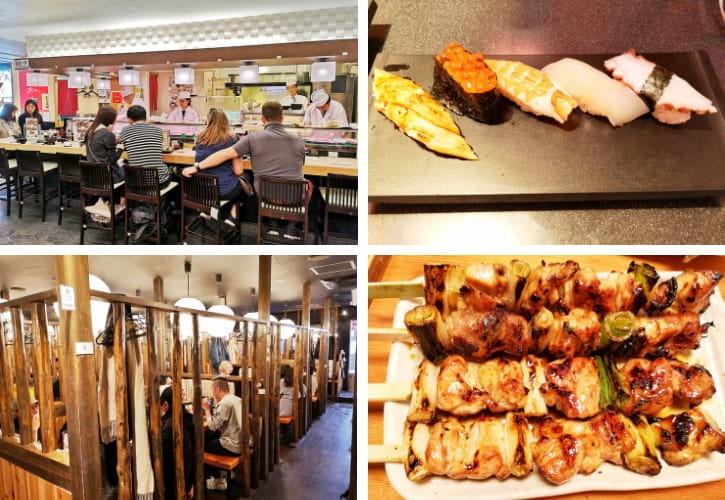 You have 3 dinner options to choose from. Pick the one that best suits your taste from the list below.
Sushi Zanmai Shinjuku Higashiguchi: Enjoy some sushi goodness at one of the most popular Tokyo sushi restaurants in the city. They have a lot of sushi variations for everyone, along with some traditional desserts. The cost per person is approximately 2,000 yen.
Torikizoku: For some cheap yet appetizing yakitori, this is the place to go. Try their variety of chicken skewers and other food choices like meatballs, mocha, and more. Each yakitori order here is priced at 360 yen and includes 2 skewers.
Hakata Tenjin Ramen: If you want another round of ramen, proceed to this affordable ramen shop. They offer delicious bowls priced between 600 and 1,100 yen. Their most popular dish, featuring roasted pork fillet, seaweed, and spring onion ramen, is priced at 1,100 yen.
5. Don Quijote – 1 hour (6:40 PM to 7:40 PM)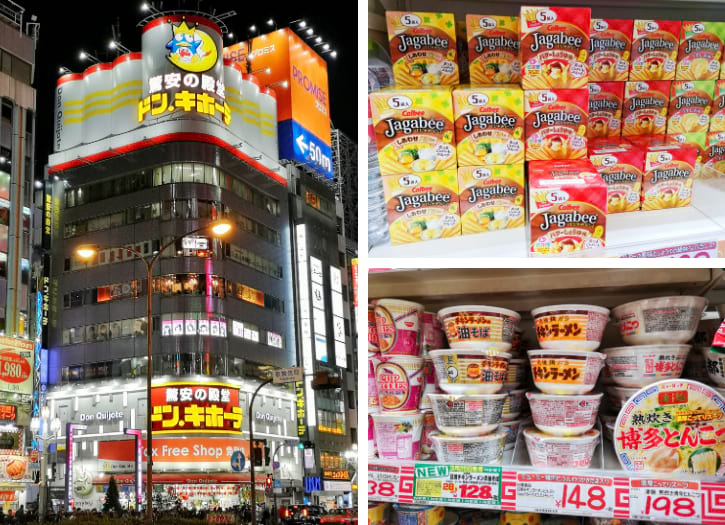 After finishing your dinner, head to Don Quijote. It's a popular discount store that's open 24 hours.
This is definitely the best shopping spot in Tokyo for those looking for snacks, drinks, and instant noodles. Aside from that, it offers a lot of Tokyo's souvenirs.
In comparison to other stores, this one is tax-free. So, if you want to save money when shopping for local Japanese treats, add this to your list.
6. Kabukicho – 30 minutes (7:40 PM to 8:10 PM)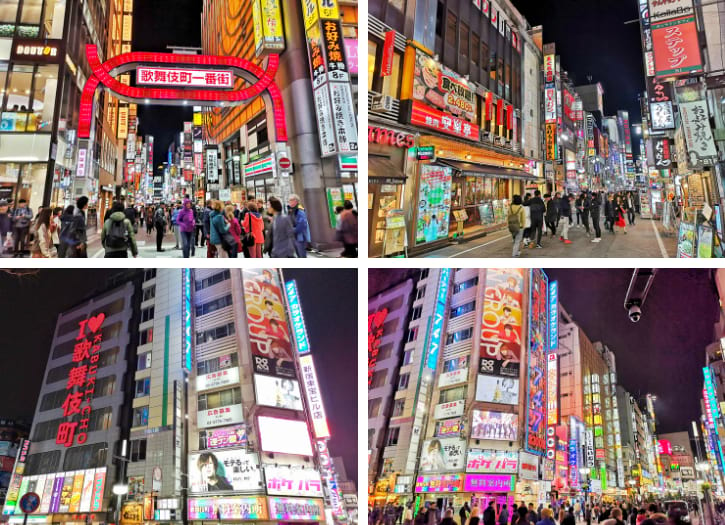 Once you've finished shopping, be sure to check out Kabukicho. It's one of Tokyo's top nightlife destinations.
This famous red-light district features a night full of entertainment. However, it's advisable to just stroll around and enjoy the sparkling ambience.
Avoid accepting offers from locals inviting you to bars and nightclubs, as they can be costly with potential hidden fees.
7. Godzilla Head – 10 minutes (8:10 PM to 8:20 PM)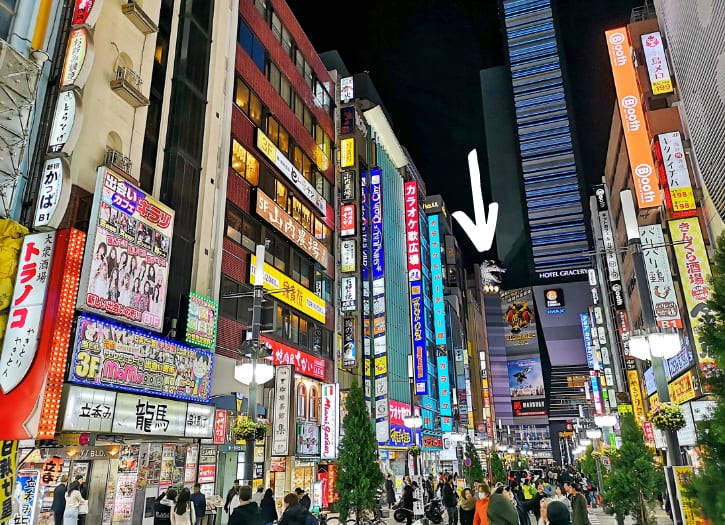 While exploring Tokyo, make sure not to miss the iconic Godzilla Head situated in Kabukicho.
Here, you can snap a selfie of the iconic character and listen to his intense roar. At times, this giant also emits smoke and laser lights.
8. Omoide Yokocho – 1 hour (8:20 PM to 9:20 PM)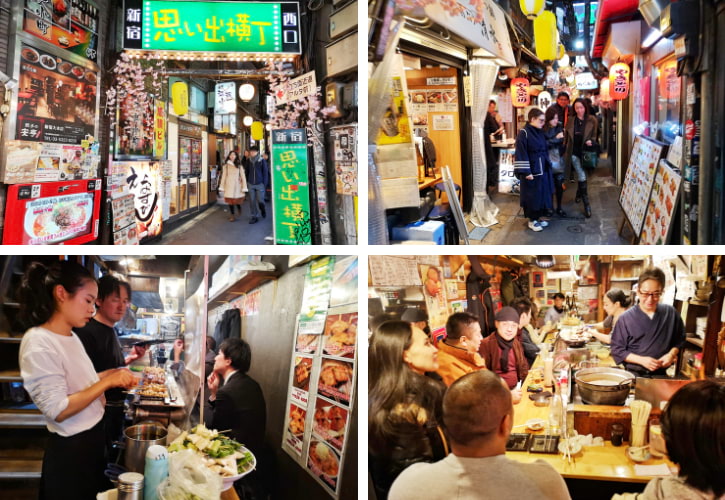 Take a stroll along Omoide Yokocho and experience a memorable night in this famous alleyway.
Aside from the traditional vibe, this place is also known for its delectable yakitori chicken.
Try the tasty grilled chicken from one of the local eateries.
Also, you'll find many small bars nearby with a variety of alcoholic drinks. Don't worry about ordering, as most food stores have English menus.
Day 2: Going to Meiji Shrine, Harajuku and Shibuya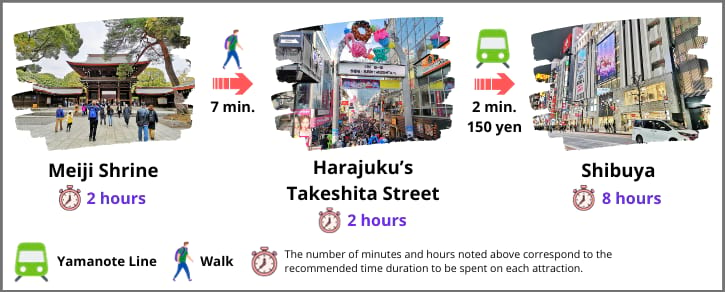 Commence your day 2 in Tokyo by going on a trip to Meiji Shrine. After that, you may walk around Harajuku's Takeshita Street for a bit.
Spend the entire afternoon discovering the beauty of Shibuya. Lastly, go to Shibuya Scramble Square to witness some breathtaking night views.
1. Meiji Shrine – 2 hours (9:00 AM to 11:00 AM)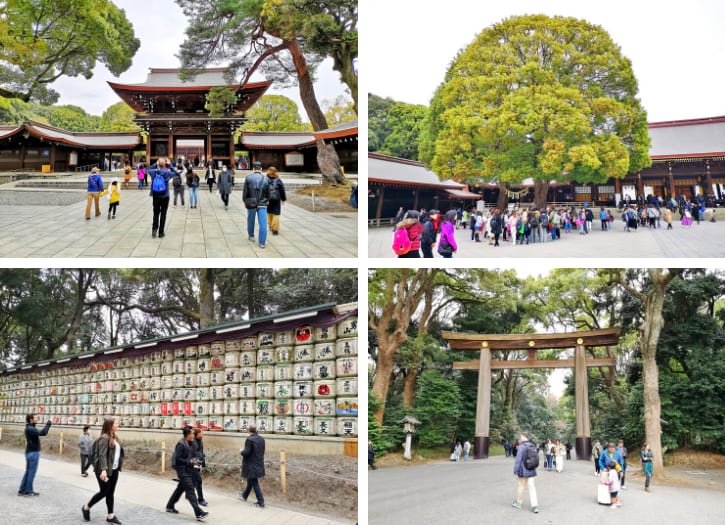 Kick off your morning at Meiji Shrine and explore its forested surroundings. It's one of Tokyo's most popular shrines due to its history.
Take a stroll around the calming pathways and capture some unique sights along the way.
When you walk to the shrine, you'll come across colorful sake barrels. They're gifts to honor the gods.
2. Harajuku's Takeshita Street – 2 hours (11:00 AM to 1:00 PM)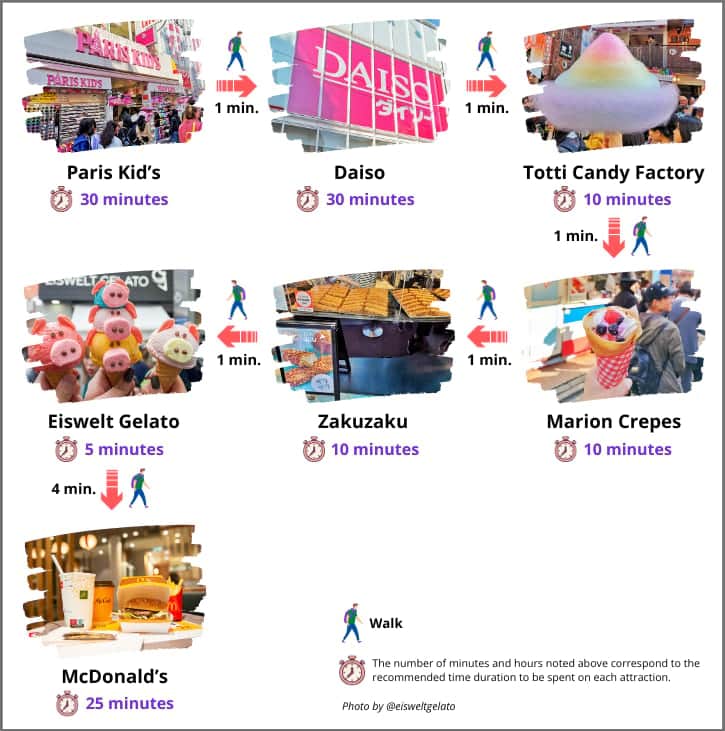 Every Tokyo travel itinerary must have Takeshita Street on the list, a notable spot for food hunting and shopping.
It's the busiest and most popular shopping street in Harajuku, Tokyo, offering plenty of enjoyable activities.
Go shopping at Paris Kids' and Daiso. Then, fill your stomach with treats from Zakuzaku, Marion Crepes, and Eiswelt Gelato.
a) Paris Kid's – 30 minutes (11:00 AM to 11:30 AM)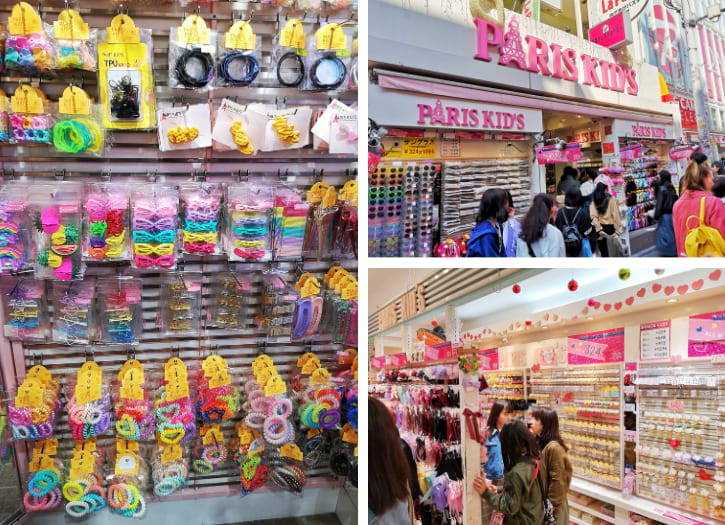 If you're looking for stylish yet inexpensive accessories, head to Paris Kid's. This store has all kinds of cute stuff for your kids, from hair clips to bow ties to flower crowns.
On top of that, they have sunglasses, key chains, jewelry, and character goods. So, shop all you want and bring home your wished list.
b) Daiso – 30 minutes (11:30 AM to 12:00 PM)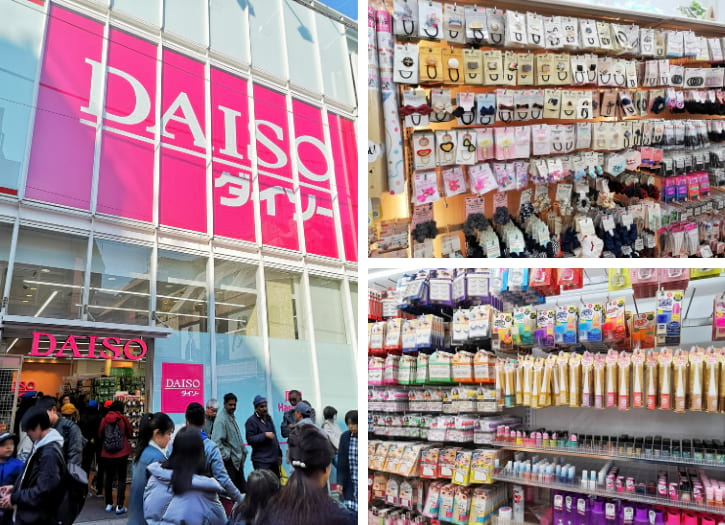 During your Tokyo trip, don't forget to visit Daiso. This 100-yen shop is always a crowd favourite because they've got something for all types of buyers.
See their collection of kitchen ornaments, travel essentials, fashion accessories, and more.
c) Totti Candy Factory – 10 minutes (12:00 PM to 12:10 PM)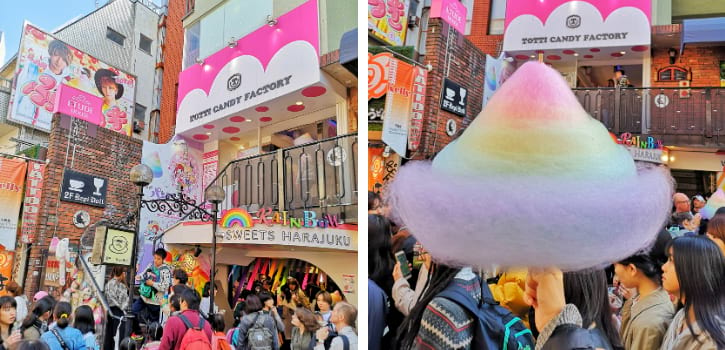 After your shopping spree, make sure to drop by at Totti Candy Factory. This candy wonderland is seriously a dream destination for the sweet tooth.
Inside this adorable store are different arrays of sugary treats. They have lollipops, cake pops, marshmallows, sour candies, and gummies.
And of course, don't dare miss their best-seller, the giant rainbow cotton candy!
d) Marion Crepes – 10 minutes (12:10 PM to 12:20 PM)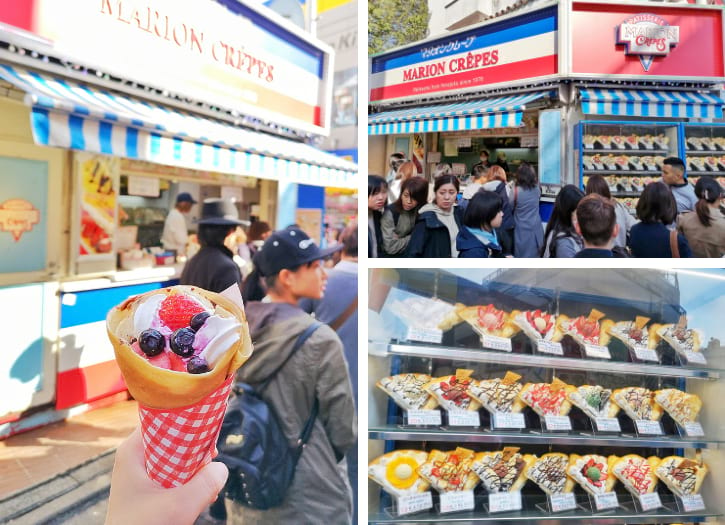 While in this street, you'll also come across another top-rated food spot, the Marion Crepes.
Try one of their tasty crepes and devour the yummy dessert while walking around.
They have plenty of options to choose from like the strawberry ice cream topped with whipped cream and fruits of your choice.
Or if you're eyeing some unique varieties, go for the tuna, cheese, and curry fillings.
e) Zakuzaku – 10 minutes (12:20 PM to 12:30 PM)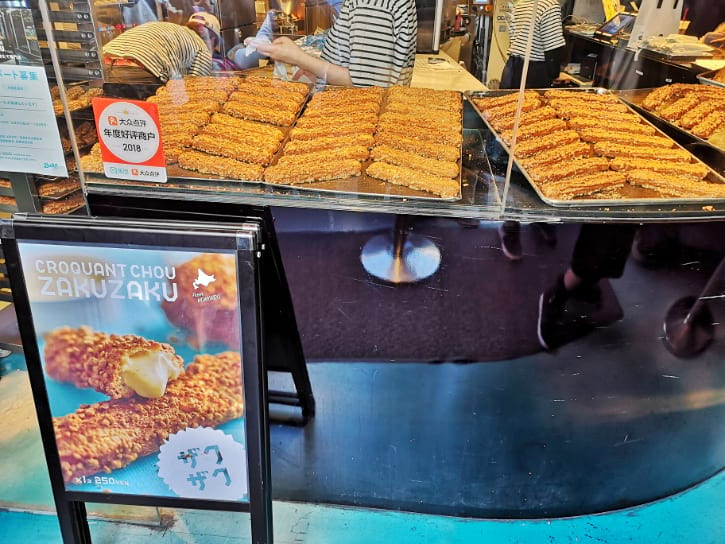 Make room for the crispy cream puffs of Zakuzaku. They are known for their extra crunchy croquant that is filled with rich and tasty Hokkaido milk cream.
Aside from their year-round favourites, they also offer soft-serve ice creams with almond crunch.
f) Eiswelt Gelato – 5 minutes (12:30 PM to 12:35 PM)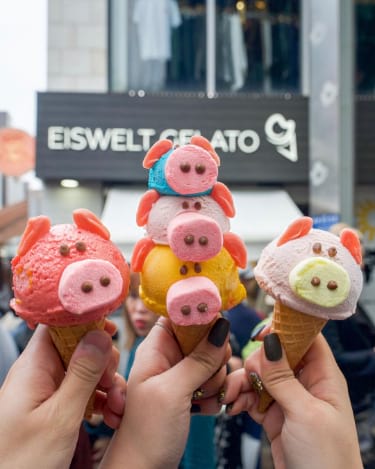 When you come to Tokyo, one of the must-try dessert shops is Eiswelt Gelato.
They customize their home-style gelato into fun characters like unicorns, teddy bears, and pigs.
Watch in awe as the staff personally handcrafts the gelato.
On top of their aesthetically pleasing ice cream, they also offer waffles, jasmine milk tea, and hot chocolate drink.
g) McDonald's – 25 minutes (12:35 PM to 1:00 PM)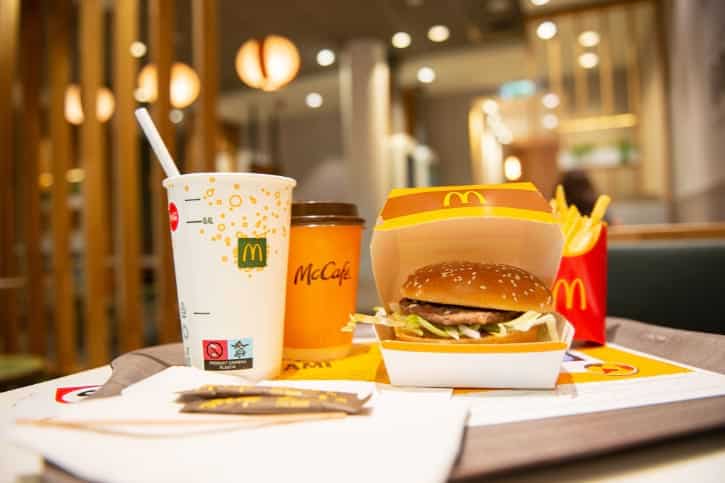 Option1 – McDonald's: If you're craving chickens or burgers, head to this famous fast-food chain. This is a great option for those who want to save money. The chicken burger costs 200 yen, while the beef burger is priced at 220 yen.
Option2 – Yoshinoya: For tasty Japanese foods at an affordable price, you can take your lunch here. They have bento meals, beef bowls, and other Japanese treats to choose from. All priced at around 700 yen each.
4. Shibuya – 8 hours (1:00 PM to 9:00 PM)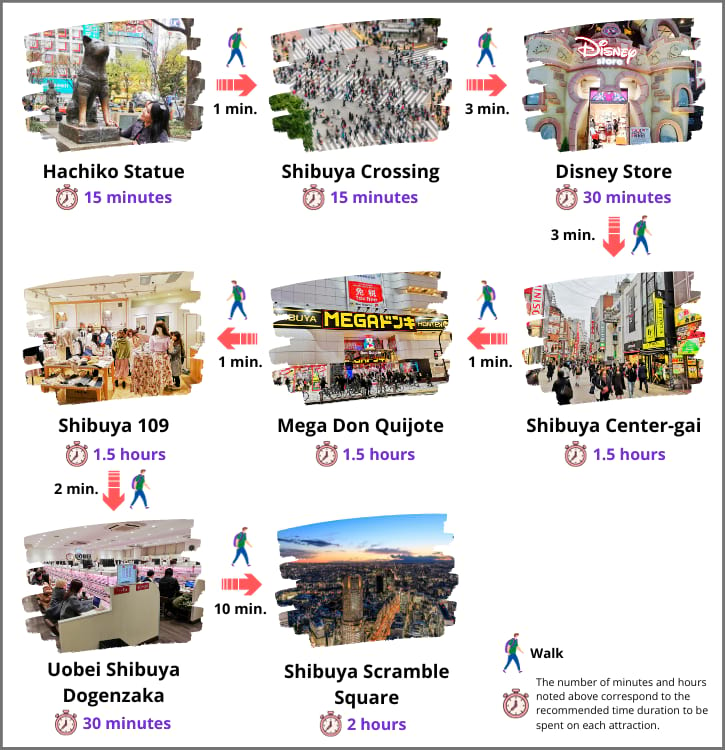 In the afternoon, discover Tokyo's premier shopping destination, Shibuya. This famous district has plenty of amazing places to visit.
Let me guide you through the things you can do there.
a) Hachiko Statue – 15 minutes (1:00 PM to 1:15 PM)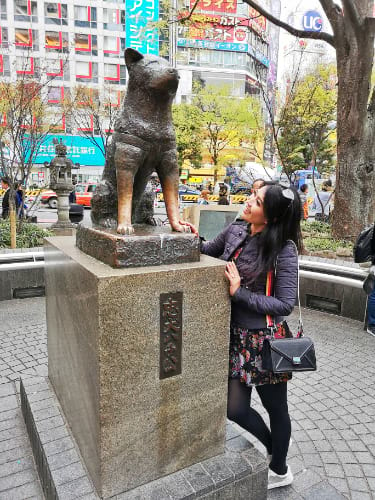 Visit the Hachiko Statue, which shows that a dog is truly a man's best friend. Due to its touching story, it's one of the country's most famous landmarks.
Take a closer look at this significant structure and revisit the story of how a dog waited for years for his owner's return.
b) Shibuya Crossing – 15 minutes (1:15 PM to 1:30 PM)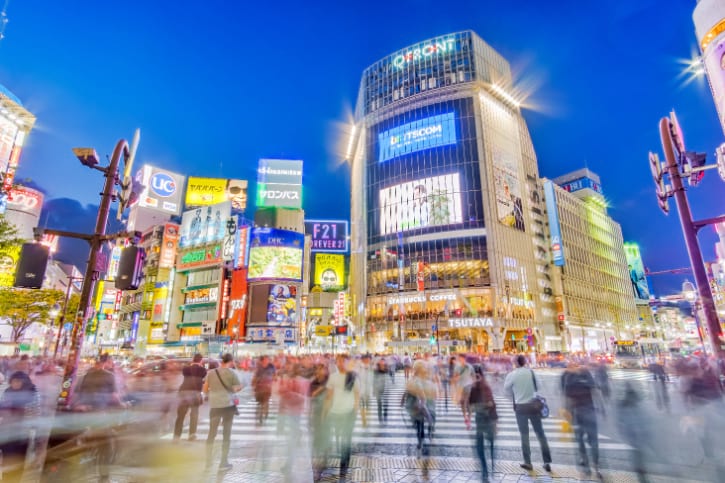 But of course, you can't miss the world-famous Shibuya Crossing. This is the most incredible destination to catch both locals and visitors walking fast in one intersection.
See the fascinating sight of people taking selfies against this unique, moving background.
So, if you want a spectacular location in Tokyo to shoot some photos, you won't be disappointed here.
Tip: To capture a remarkable view of the crowded Shibuya Crossing, go to Tsutaya Building. Then, proceed to the Starbucks, which is located at the ground floor level. Buy a cup of coffee, then relax at the 2nd floor that features a bird's eye scenery of Shibuya Crossing.
c) Disney Store – 30 minutes (1:30 PM to 2:00 PM)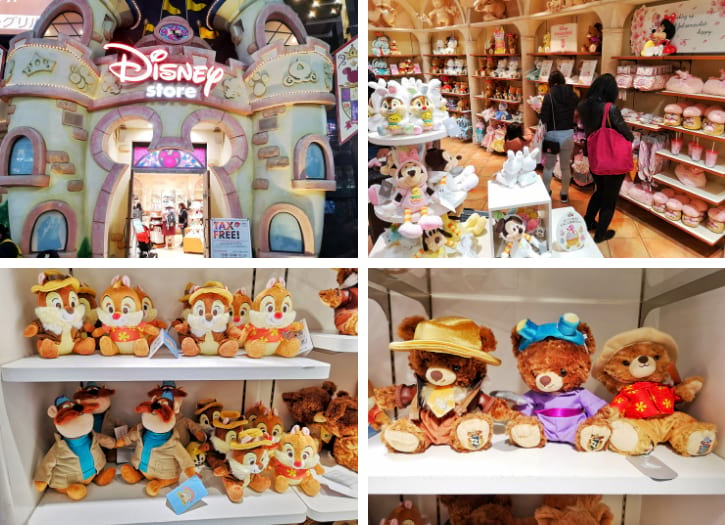 Other than Tokyo Disneyland and DisneySea, Disney Store is another great site to buy Disney items.
Check out the extensive assortment of cute plush toys of your favourite Disney characters.
This famous Disney retail store also offers different collectibles and character clothes.
Besides the great goodies, the shop's design is notable. Take some snaps of the castle-like features while shopping around.
d) Shibuya Center-gai – 1.5 hours (2:00 PM to 3:30 PM)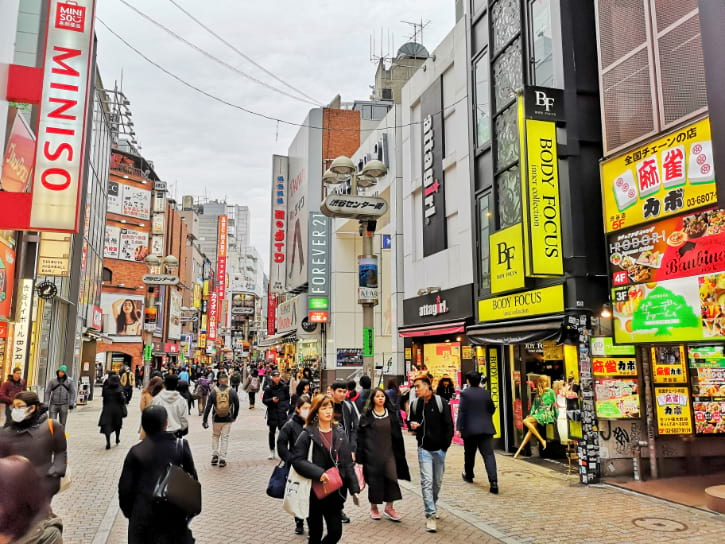 Go hunting for some fashion items at Shibuya Center-gai. This area is famous for its many global brands like Forever 21, Bershka, ZARA, and Prada.
On top of that, you'll find plenty of famous chain stores, including Mega Don Quijote, Miniso, Uniqlo, and such.
Explore this narrow yet bustling street and you'll discover more gems like upscale boutiques as well as local restaurants and bars.
e) Mega Don Quijote – 1.5 hours (3:30 PM to 5:00 PM)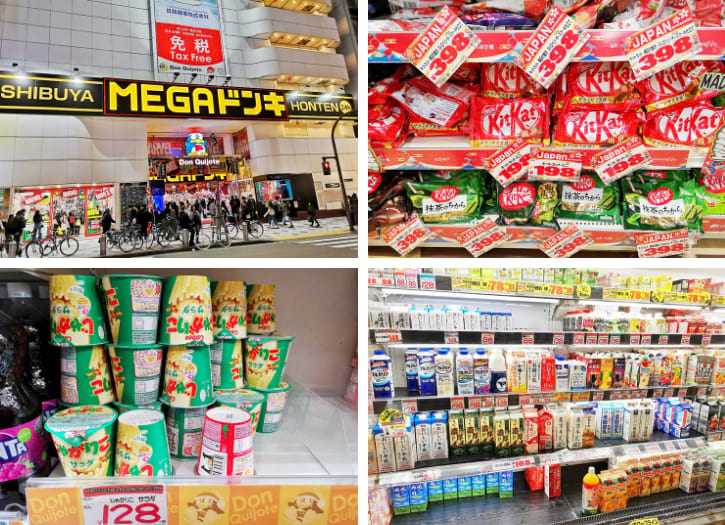 Proceed to Mega Don Quijote for another round of shopping.
This renowned chain store offers various Japanese snacks like Calbee, Sennarido Wasabi Pistachios, Kororo, and Umaibo.
For the chocolates, see their selection of Kit Kat, Macadamia Chocolates, Meiji Almond Chocolate, and Pocky.
You'll also find a lot of Japanese instant noodles, including Nissin Mouko Tanmen, Maruchan Seimen Tonkotsu, Ippudo, and Maruchan Menzukuri Miso.
Aside from that, they have a variety of drinks, from fresh juices to beers to soft drinks.
f) Shibuya 109 – 1.5 hours (5:00 PM to 6:30 PM)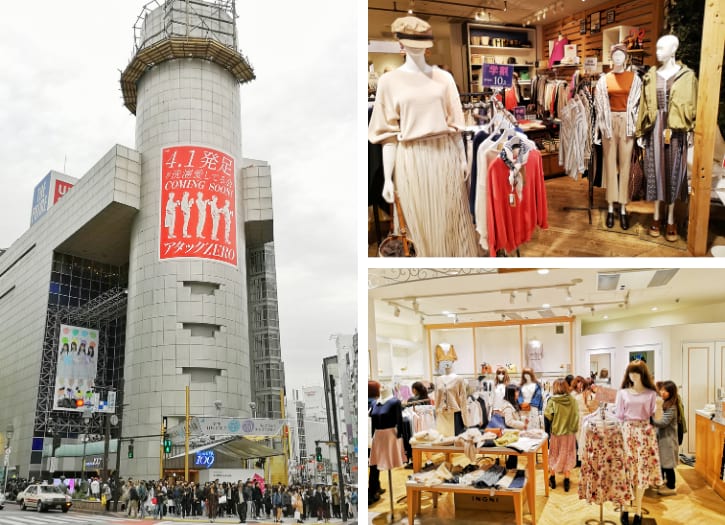 The next stop is Shibuya 109, which is also a prominent store for the latest fashion trends.
This is a great site for trendsetters and fashionistas looking for reasonably priced items.
Look into the stylish collection of dresses, shirts, pants, skirts, and all kinds of apparel.
They also have a range of shoes, bags, and accessories for your fashion needs.
g) Uobei Shibuya Dogenzaka – 30 minutes (6:30 PM to 7:00 PM)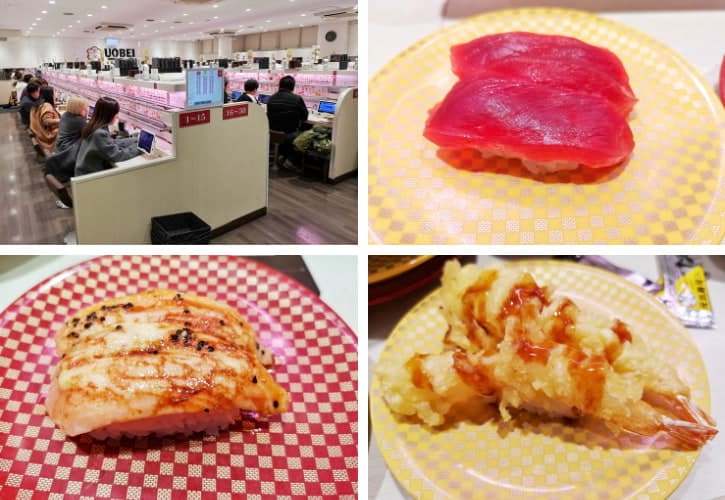 Uobei Shibuya Dogenzaka is one of the famous conveyor belt sushi restaurants in Tokyo.
Here, you get the freshest sushi variations at an affordable price.
Since this is a rotating sushi diner, it's much easier to order your favourites using the built-in tablet. Most of the sushi here costs between 110 yen and 130 yen per plate.
h) Shibuya Scramble Square – 2 hours (7:00 PM to 9:00 PM)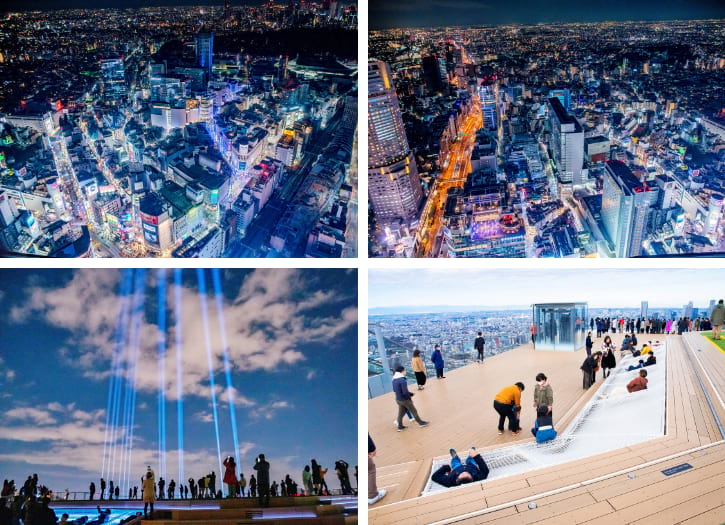 At night, head to the new attraction in Tokyo, Shibuya Scramble Square. From here, you'll enjoy a panoramic view of the cityscape.
And if you go here during night-time, then you'll be surrounded by glittering buildings and city lights.
The view here is truly breathtaking, and this place is a must-visit.
Take Note: Tickets for Shibuya Scramble Square are very popular. It is recommended that you buy tickets here in advance to avoid being sold out on the day of your visit.
SHIBUYA SKY consists of 3 zones:
SKY GATE: When purchasing your ticket, proceed to the 14th floor. Then, take the elevator that will lead you to the 45th floor, or the rooftop observatory entrance. Right after, ride the escalator going to the Sky Stage and Sky Gallery, which is located on the 46th floor.
SKY STAGE: This outdoor observation deck offers breathtaking views of the city. Here, you can capture the spectacular skyline dotted with gigantic buildings. This is also a nice location to see some Tokyo landmarks like the Tokyo Tower, Roppongi, Mount Fuji, and Tokyo Bay.
SKY GALLERY: Another great spot to catch the panoramic Tokyo cityscape is this indoor observation deck. Additionally, this area comes with unique features like a viewing gallery, a cafe, and a bar lounge.
Day 3: Spend a Magical Time at Tokyo Disneyland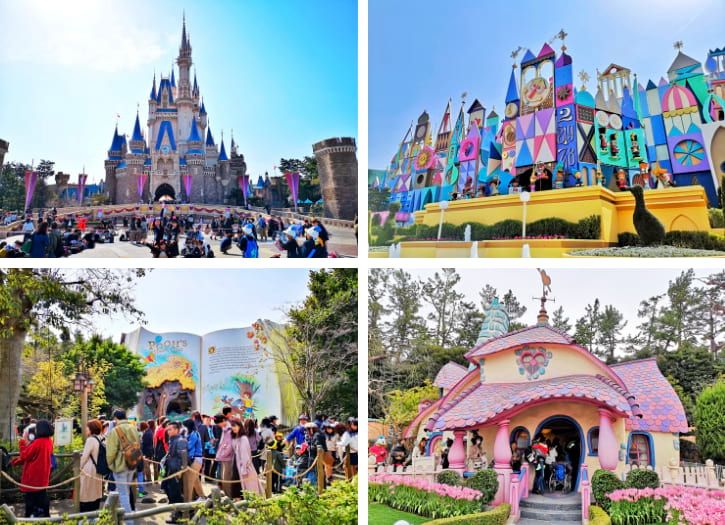 No Tokyo itinerary is complete if it doesn't recommend you to visit Tokyo Disneyland. This iconic theme park is highly recommended for anyone visiting the city for the first time.
So, for your day 3, try as many rides as you can, watch different shows, and meet up with your favourite characters.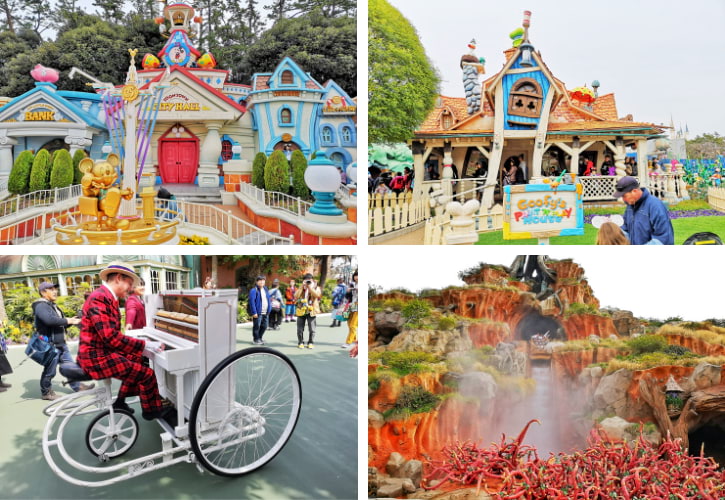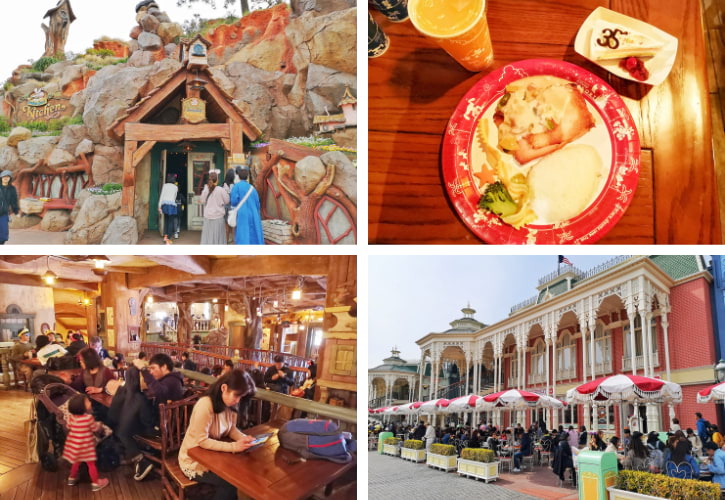 Lunch and Dinner
There are many restaurants in Tokyo Disneyland. Therefore, you just choose where you would like to take your lunch or dinner within the theme park to save time.
Day 4: Explore Ueno, Ameya Yokocho, Asakusa, and Tokyo Skytree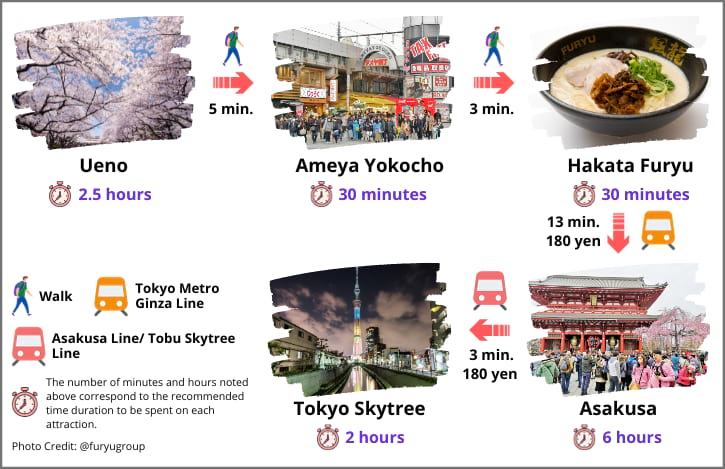 Now, for day 4, it will be full of scenic and traditional expeditions. Go around the beautiful Ueno and then go shopping at Ameya Yokocho.
After that, visit the Tokyo Skytree and unravel the wonders of Asakusa.
1. Ueno – 2.5 hours (9:00 AM to 11:30 AM)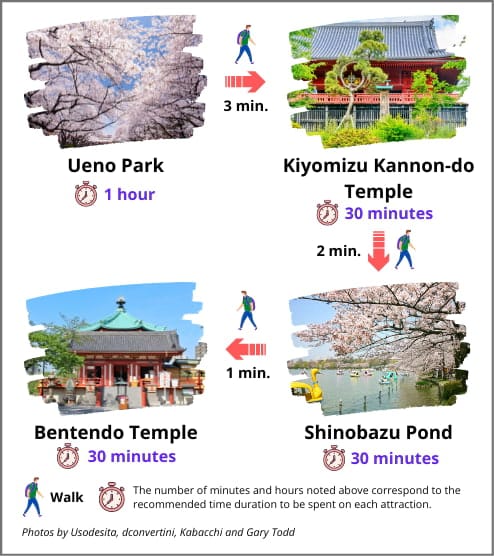 Make your morning a memorable one by exploring Ueno. Surrounded by gorgeous nature views, this garden lets you enjoy nature to the fullest.
Aside from the beautiful sceneries, Ueno also features different religious sites. So take your time uncovering the temples and enjoy a meaningful experience.
a) Ueno Park – 1 hour (9:00 AM to 10:00 AM)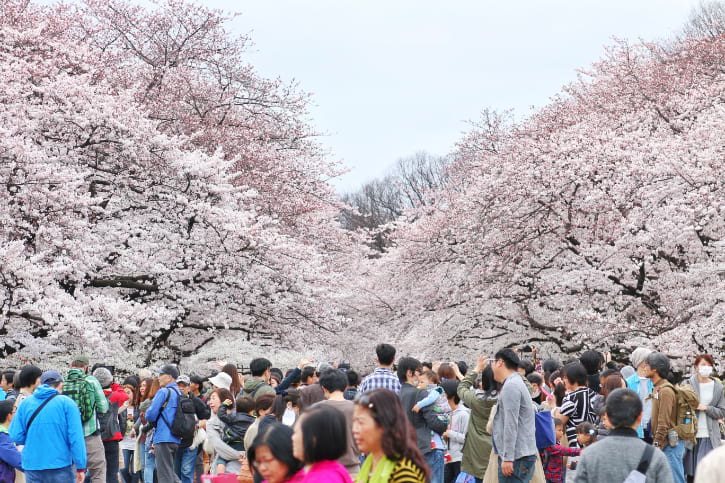 Get started with your day by checking out Ueno Park. This large and beautiful public park in Ueno neighbourhood, Tokyo is such a beautiful place to stroll around.
You will be encircled by stunning views to help you relax and enjoy your trip. While navigating the park, take some pictures and appreciate the natural scenery.
And if you visit during springtime, you'll be welcomed by the spectacular cherry blossom all over the pathways.
b) Kiyomizu Kannon-do Temple – 30 minutes (10:00 AM to 10:30 AM)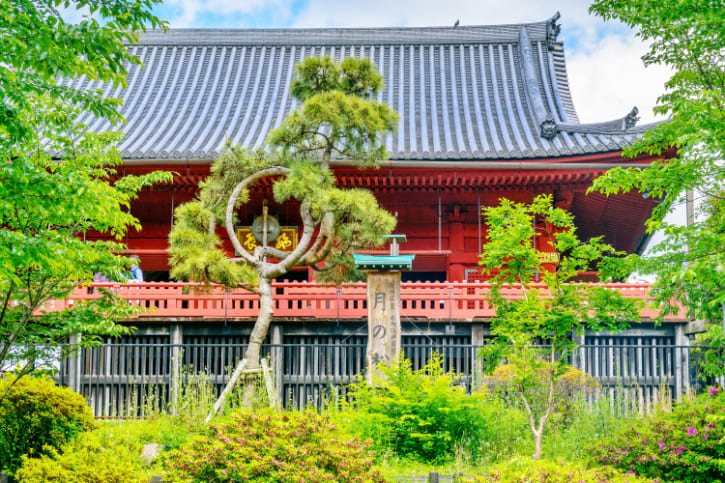 After wandering around, head to the Kiyomizu Kannon-do Temple and pay your respects to the thousand-armed goddess of mercy.
This shrine is frequented by women who wish to conceive and pray for their children's protection and good health.
The temple itself is a work of art. Look closely into the architecture, which follows the unique Koyomizudera design in Kyoto.
Built in 1631, this structure is included in the list of oldest temples in the city.
c) Shinobazu Pond – 30 minutes (10:30 AM to 11:00 AM)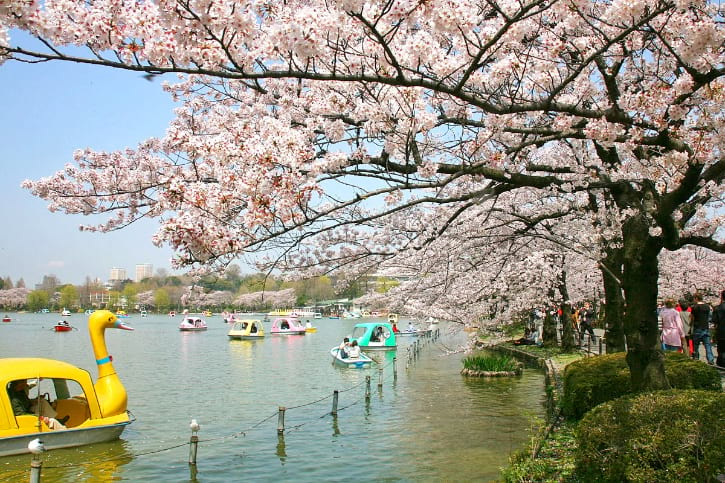 Another favourite spot is the Shinobazu Pond. This spacious area is actually divided into three sections.
The first one is the lotus pond, which is filled with beautiful lotus flowers.
The second one is the duck pond, which shelters ducks and other freshwater birds.
The last area is none other than the boat pond. Rent a boat, paddle around, and enjoy the water surrounded by greenery.
d) Bentendo Temple – 30 minutes (11:00 AM to 11:30 AM)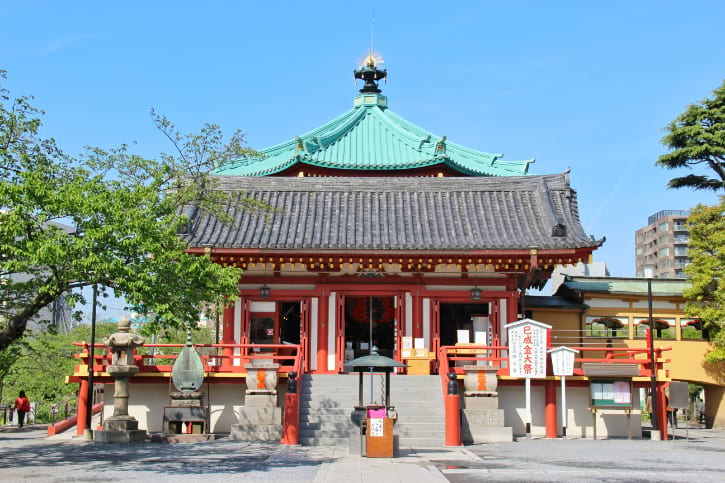 Spot the Bentendo Temple, a hexagonal structure sitting in the heart of Shinobazu Pond.
This religious tower is dedicated to the goddess, Benzaiten, for the peace and prosperity of the locals. It is also known that praying here grants you good fortune.
So during your visit, pay homage to the goddess and call upon your personal intentions, whether it's for academics, finances, or health.
2. Ameya Yokocho – 30 minutes (11:30 AM to 12:00 PM)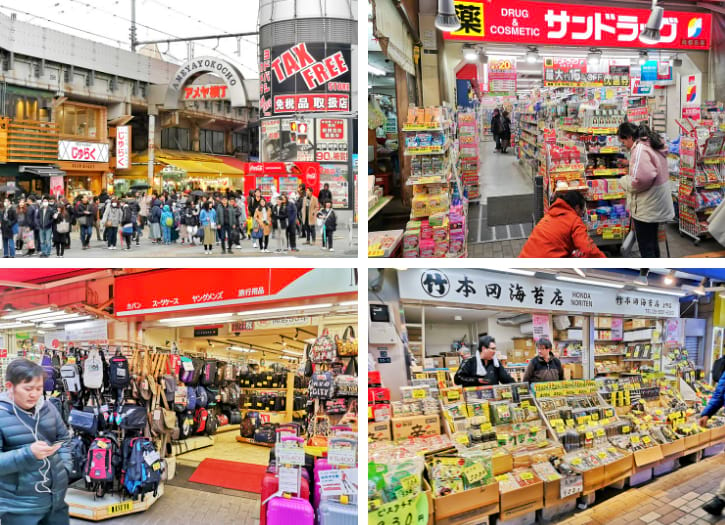 After your Ueno exploration, it's time to set off to Ameya Yokocho, which actually means candy store alley.
Stroll along the passageway and you'll find plenty of local stores selling all kinds of products, from clothes to bags and cosmetics.
And of course, you can't miss the dried food, fresh produce, and spices.
While roaming around, you will also come across a lot of fruit vendors. Grab some of these fresh treats on a stick and enjoy.
3. Hakata Furyu – 30 minutes (12:00 PM to 12:30 PM)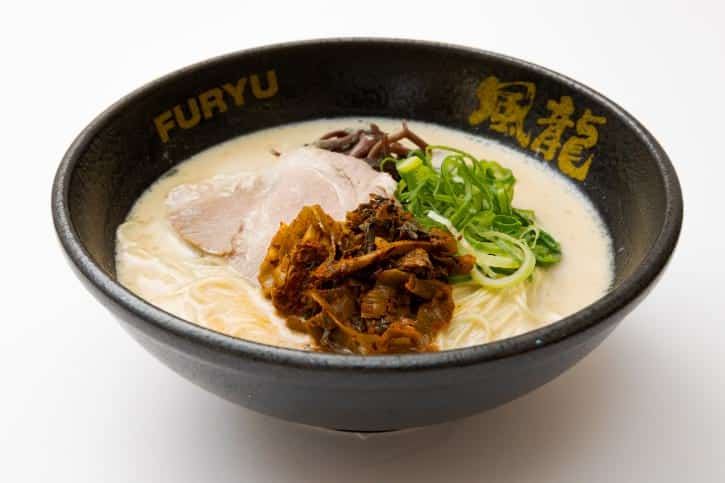 You have 4 lunch options here. Personally, I would recommend Hakata Furyu.
Hakata Furyu: Try a Tonkotsu ramen that comes in different noodle textures. This shop allows you to choose the hardness of the noodle―soft, medium, hard, and very hard options. The price is 1,020 yen.
Menya Musashi Bukotsu Soden: This shop serves Tsukemen, a unique ramen wherein the noodles are consumed after dipping it in the soup. They also provide three taste options―white, black, and red.
Matsuya: Savour a bowl of beef rice in this famous restaurant. Aside from serving tasty food, this is a great spot if you want to save money.
Gyukatsu Motomura: If you want to eat delectable beef cutlet in Tokyo, proceed to this restaurant. They have different Gyukatsu sets that come with rice and side dishes.
4. Asakusa – 6 hours (12:30 PM to 6:30 PM)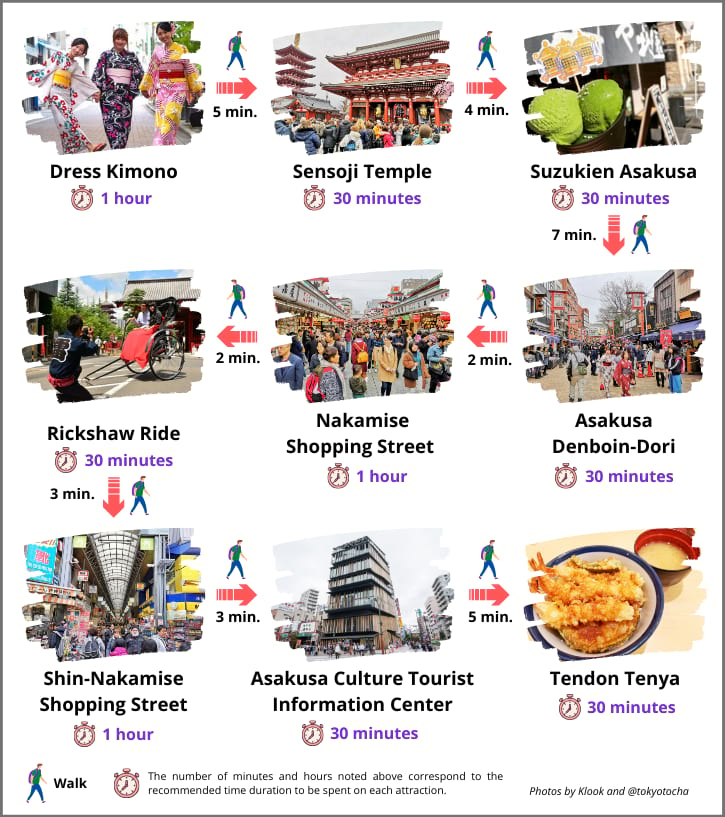 In the afternoon, make your way to Asakusa and uncover its traditional attractions and shopping streets. Each of these sites surely lets you experience the real vibe of old Tokyo.
a) Dress Kimono – 1 hour (12:30 PM to 1:30 PM)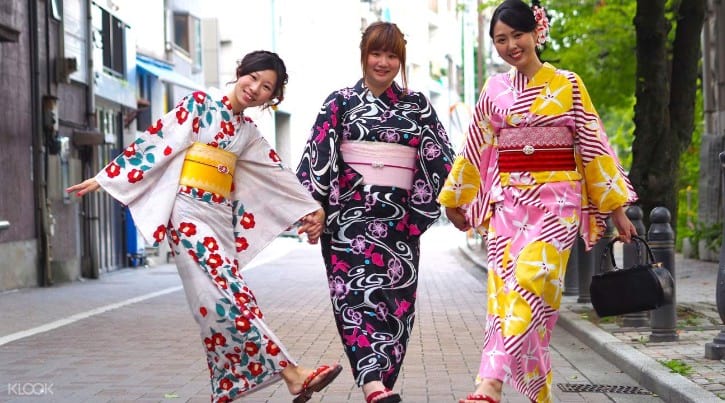 Experience how it feels like to be a local by wearing a kimono. This traditional attire exudes the uniqueness and sophistication of Japanese culture.
And if you want to try one, you can check out this shop that offers excellent kimono rental service.
On top of that, they also provide hairstyling for women. Just make sure to make a reservation in advance online because they are often fully booked.
b) Sensoji Temple – 30 minutes (1:30 PM to 2:00 PM)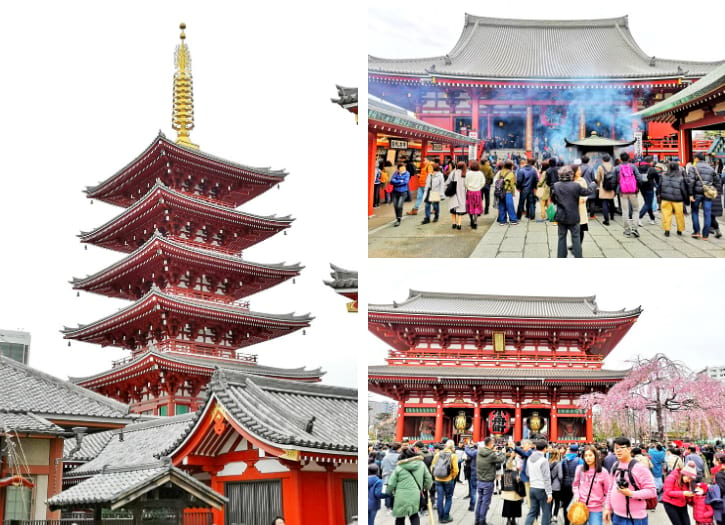 When in Asakusa, you should pay a visit to Sensoji Temple, which is considered Tokyo's oldest temple.
Before entering the temple complex, you'll see a famous red lantern hanging at the entrance gate called Kaminarimon. Be sure to snap a photo there.
Then, proceed to explore the unique architectural design of the shrine. Just beside the temple is the 5-storey pagoda, which is also worth checking out.
c) Suzukien Asakusa – 30 minutes (2:00 PM to 2:30 PM)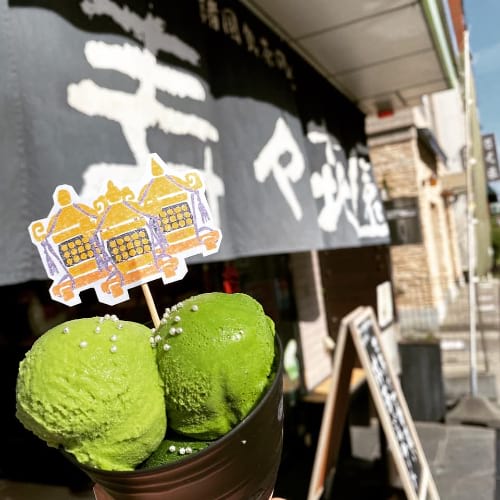 During your exploration, don't miss the famous Tokyo ice cream of Suzukien Asakusa. Choose from their variety of green tea flavours.
They have seven matcha intensity levels, with the richest as the most bitter one.
So, if you're a matcha fanatic, you'd definitely fall in love with their amazing selection of matcha flavoured gelato.
d) Asakusa Denboin-Dori – 30 minutes (2:30 PM to 3:00 PM)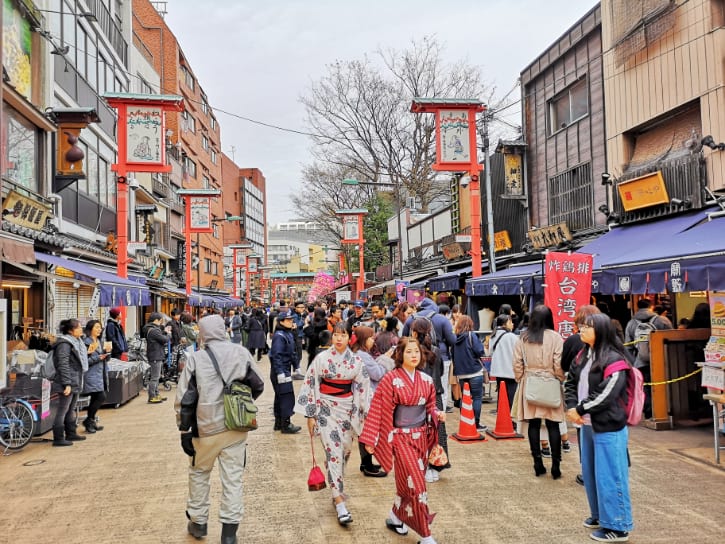 Walk your way to Asakusa Denboin-Dori and go shopping from one stall to another.
Unlike most high-end streets in the city, this one is bounded by local stores that sell traditional items and quirky stuff.
There are also several boutiques and food stalls along the area. And because of the ancient atmosphere, this makes it more fascinating to explore.
e) Nakamise Shopping Street – 1 hour (3:00 PM to 4:00 PM)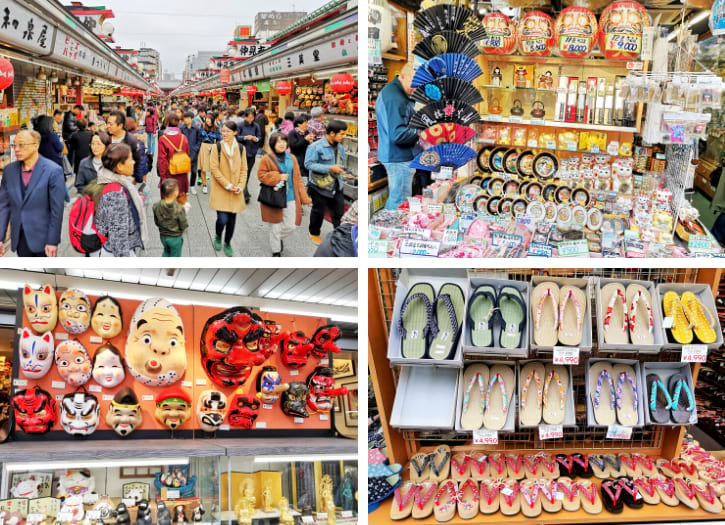 Carry on with your shopping adventure at Nakamise Shopping Street. This section is such a fun spot to try different local foods.
To help you with your choices, try the authentic street foods and snacks of Tokyo listed below.
Asakusa Kagetsudo: For the tastiest melon bread, this is the perfect choice! Grab some of these freshly baked and delectable goodies.
Kibi Dango: Take a bite of these delicious and fluffy millet dumplings while strolling around the street. These mochi-like snacks are renowned Japanese sweets from a famous folklore.
Kaminari Okoshi: This is another traditional snack that deserves your attention. Enjoy these crispy and puffed rice crackers for a great afternoon treat.
f) Rickshaw Ride – 30 minutes (4:00 PM to 4:30 PM)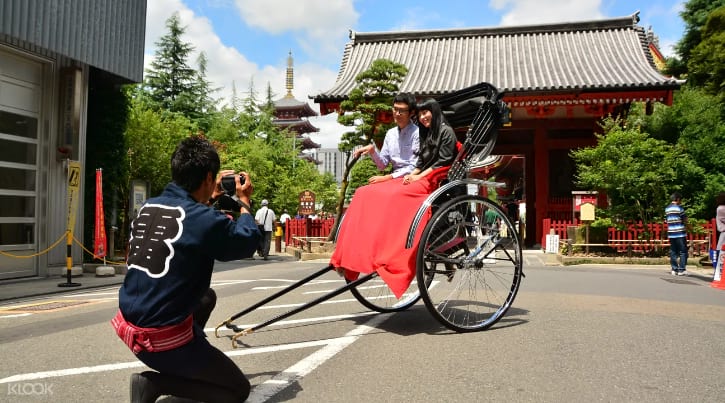 Take a photo riding the rickshaw and revel in this remarkable experience.
This traditional, human-powered transportation offers a unique tour of Asakusa's landmarks.
So, if you want to try how the early locals travel around during the past, grab this opportunity and hop aboard a rickshaw.
The rickshaw tour offers 3 packages: 30-minute tour, 60-minute tour and 120-minute tour. See here for package prices.
g) Shin-Nakamise Shopping Street – 1 hour (4:30 PM to 5:30 PM)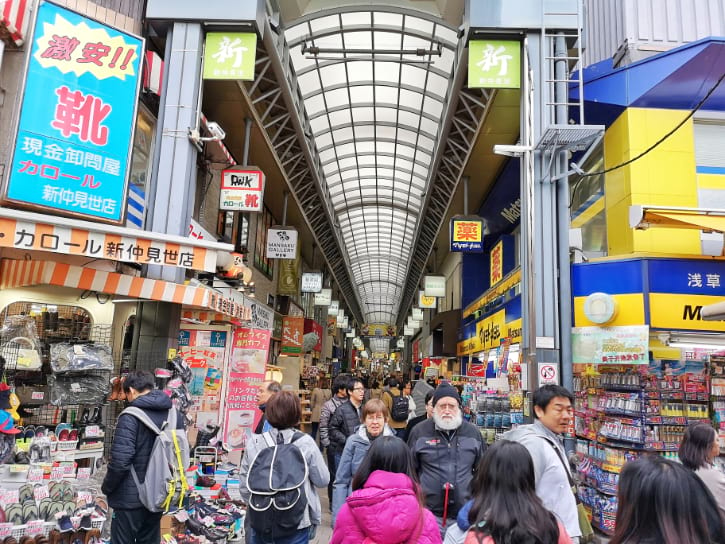 Walk through Shin-Nakamise Shopping Street and have a look at their impressive display of local items.
This section is loaded with different kinds of shops and boutiques selling trendy clothes, accessories, shoes, and more.
On top of that, there's also a variety of restaurants along the area. Munch in some local Japanese delicacies and tasty dishes from the small eateries and famous restaurants.
h) Asakusa Culture Tourist Information Center – 30 minutes (5:30 PM to 6:00 PM)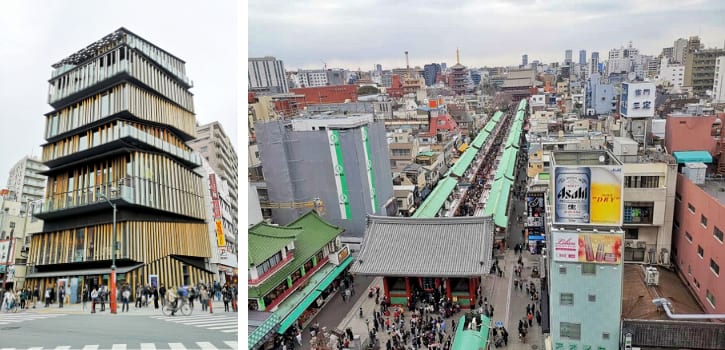 Even from afar, the Asakusa Culture Tourist Information Center is already such a sight to see.
As you watch the building closely, you'll discover its unique architectural design that appears to be like a stack of boxes.
Aside from its fascinating exteriors, this structure is also a favourite among photographers.
Head to the 8th floor of the building and witness some panoramic views of Sensoji Temple, Nakamise Street, and Tokyo Skytree.
i) Tendon Tenya – 30 minutes (6:00 PM to 6:30 PM)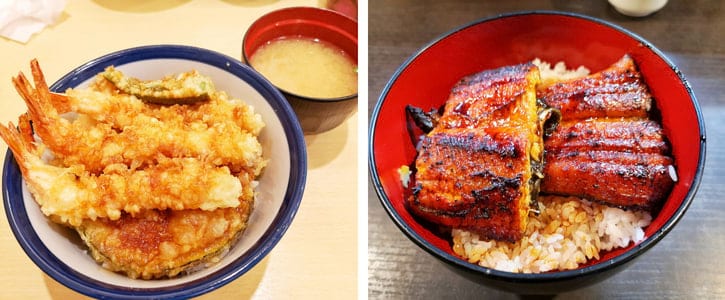 Option 1 – Tendon Tenya: Tendon is no doubt a must-try food in Tokyo. And for the best tendon in town, make your way to this well-known restaurant. Have a look at their menu of tendon options, along with some Teishoku style dishes. The "All-Star Tendon" is the highly recommended dish and it's priced at 720 yen.
Option 2 – Unatoto: This famed unagi restaurant is recognized for their tasty yet budget-friendly unagi meals. Choose from their variety of eel bowls and meal sets to satisfy your hunger. The classic grilled eel rice bowl is available at a cost of 590 yen.
5. Tokyo Skytree – 2 hours (6:30 PM to 8:30 PM)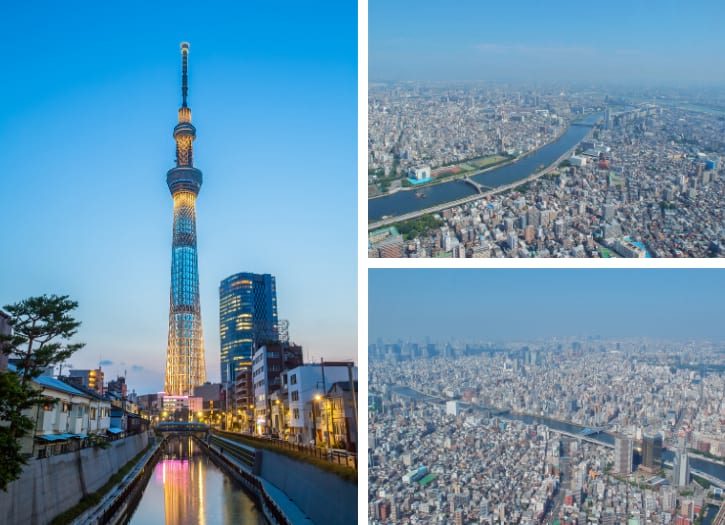 In the evening, spend time at the Tokyo Skytree and revel in the breathtaking sunset and night scenes.
The Tembo Deck and Tembo Galleria are the main attractions of the building. From the observation decks, you'll see different Tokyo landmarks, basking under the city lights.
And while enjoying the spectacular views, you may want to shop around or get some snacks. The location has its own scenic shop and restaurant as well as an exhibit area.
Remember to buy Tokyo Skytree tickets online and get up to 15% discount!
Day 5: Take a Day Trip to Mt Fuji from Tokyo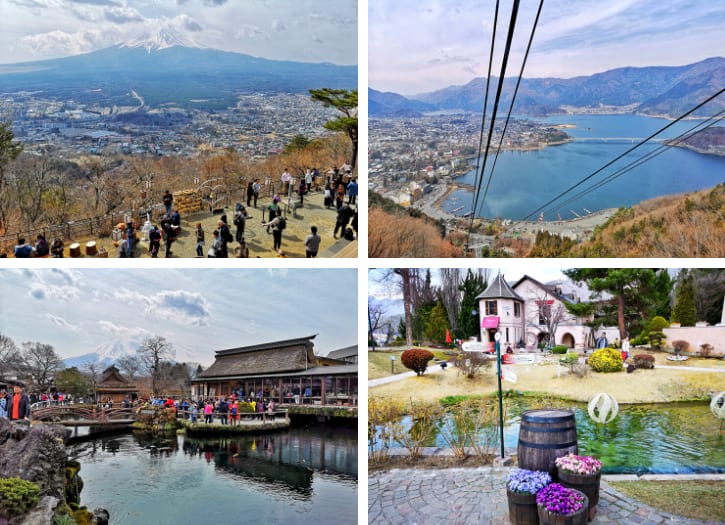 Every time I go to Tokyo, Mount Fuji is always on my day trip itinerary because the landscapes there are very beautiful.
Some of the things you can do there include exploring Lake Kawaguchiko and Oshino Hakkai. These two are very popular spots in the area.
You can also ride the Kachi Kachi Ropeway to easily capture the beautiful Mount Fuji as your background.
Try to check out my post on Tokyo to Mount Fuji day trip here to learn the best ways to reach the area. This also guides you in discovering all the must-visit attractions.
Transportation Guide:

For a stress-free trip to Mount Fuji from central Tokyo, you can check out the popular Bus Tour 1/Bus Tour 2/Bus Tour 3 here.
These buses take you directly to Mount Fuji and its surrounding attractions. Super convenient!
Day 6: Be Entertained at DisneySea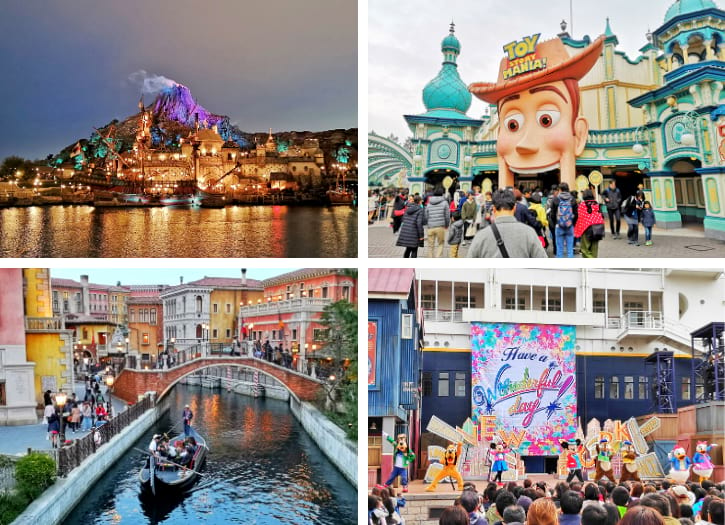 Spend time at Tokyo DisneySea during your day 6 in the city. This distinguished theme park is such a fun site to navigate around, especially for those travelling with children.
We personally had a great experience during our visit. The shows were fantastic and we really enjoyed the roller-coasters. See here for my detailed article on must-try Tokyo DisneySea rides.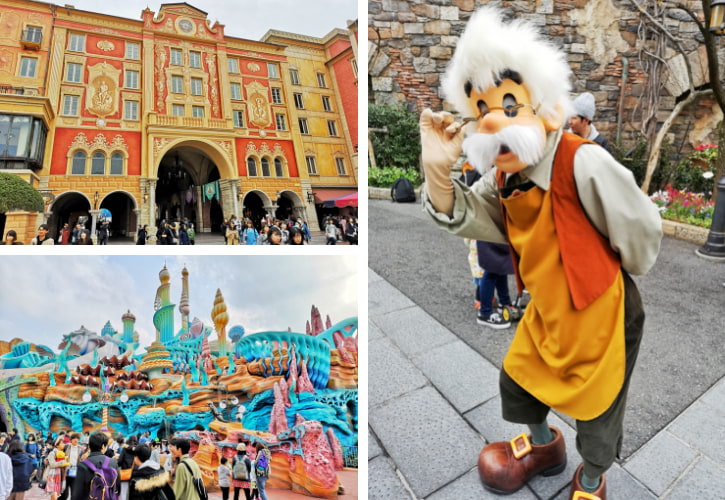 Without a doubt, I highly recommend that you include Tokyo DisneySea in your itinerary. You won't be disappointed with the amazing selection of rides and shows that cater to all ages.
Tip: Book DisneySea tickets here before going to the park to help save time and money.
Also Read: How to Get to Tokyo DisneySea Guide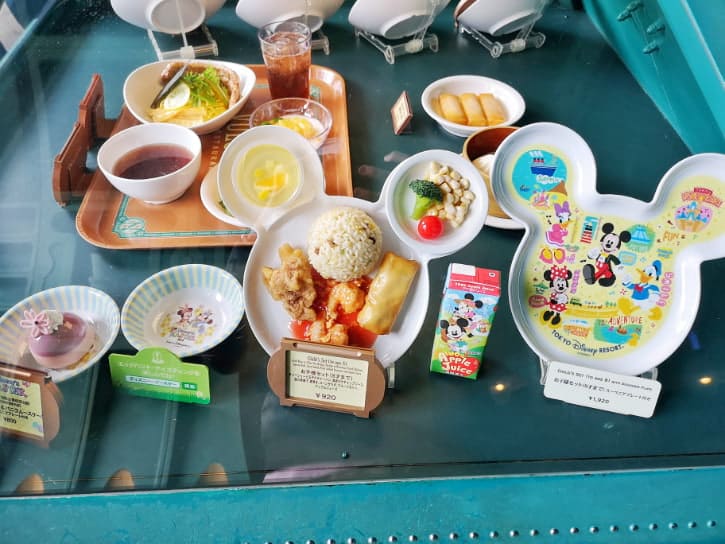 Lunch and Dinner
There are many restaurants inside DisneySea so nothing to worry about it. You can choose from a variety of options and conveniently take your lunch and dinner in the park.
Day 7: Navigate around Tokyo Metropolitan Government Building, Ginza, and Odaiba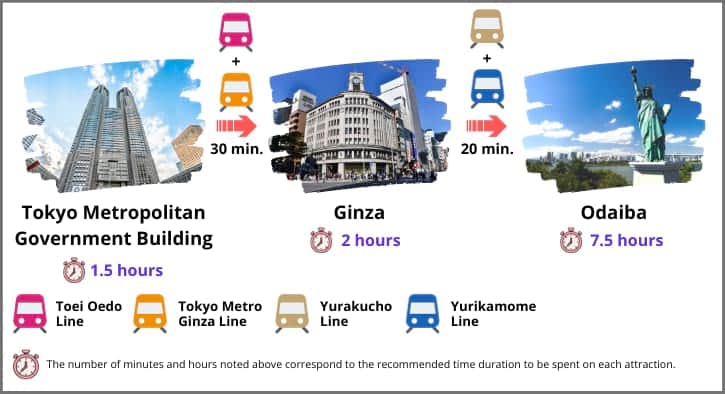 On day 7 of this Tokyo itinerary, schedule a visit to three different yet neighbouring areas.
Kick off your journey at Tokyo Metropolitan Government Building and then go around Ginza. Lastly, travel to Odaiba and have fun the entire afternoon until night-time.
1. Tokyo Metropolitan Government Building – 1.5 hours (9:00 AM to 10:30 AM)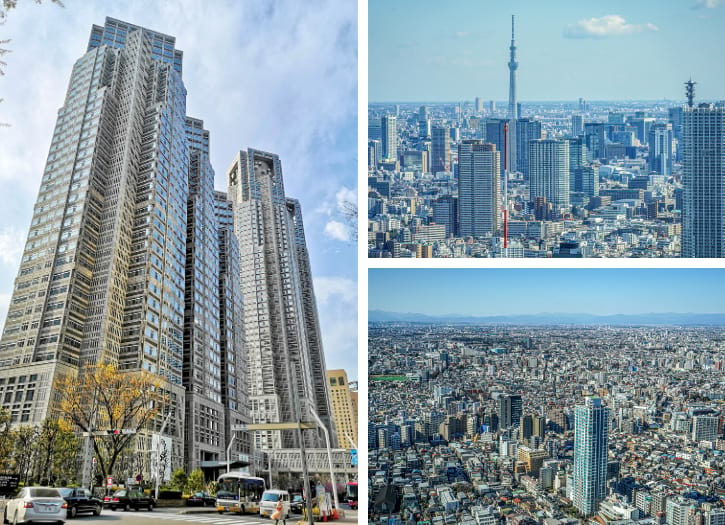 The first stop on today's trip will be the Tokyo Metropolitan Government Building.
There are 2 observation decks in this building―the North Tower and South Tower. Both are free, which means you can conveniently visit the site and enjoy the panoramic view of Tokyo city.
From the observation deck, catch a glimpse of the Tokyo Skytree and Tokyo Tower.
And on a clear day, it's easy to spot the famous landmark in Japan, Mount Fuji. For the best views, pick the North Observatory.
2. Ginza – 2 hours (11:00 AM to 1:00 PM)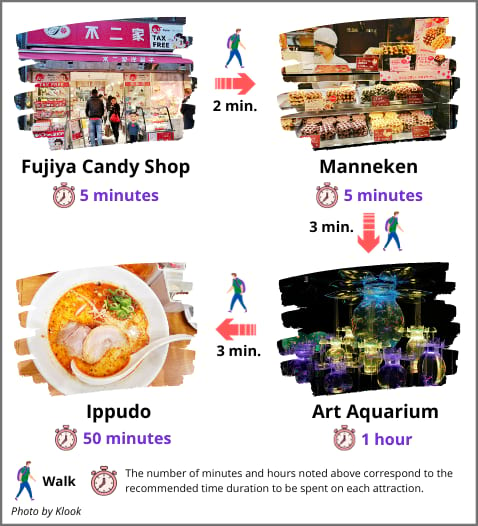 When preparing your own itinerary for Tokyo, don't forget to include Ginza, a hotspot for shopping and delicious cuisine.
If you're not interested in visiting the Art Aquarium, you can check out the Uniqlo and GU stores nearby. These two are popular local clothing stores.
a) Fujiya Candy Shop – 5 minutes (11:00 AM to 11:05 AM)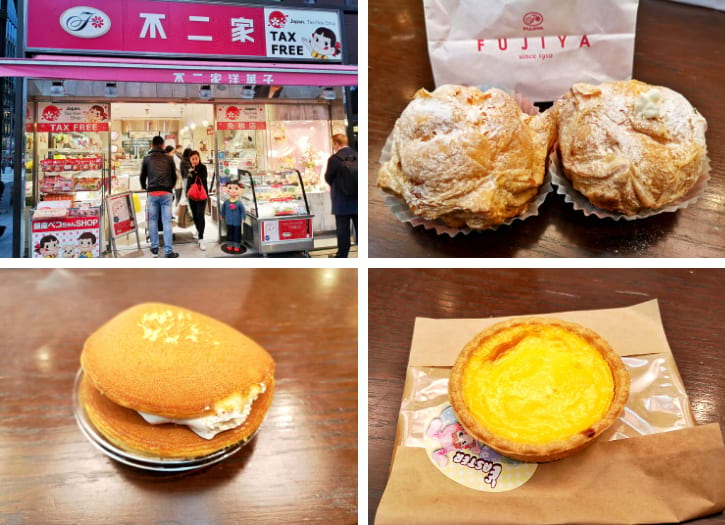 Pop by Fujiya Candy Shop and be mesmerized by its display of Japanese sweets.
They have all sorts of pastries including cream puffs, chocolate cakes, egg tarts, and more.
On top of that, some of their snack packs come in your favourite anime movie or series. So, choose from their delectable selection and savor these delights while strolling around.
b) Manneken – 5 minutes (11:05 AM to 11:10 AM)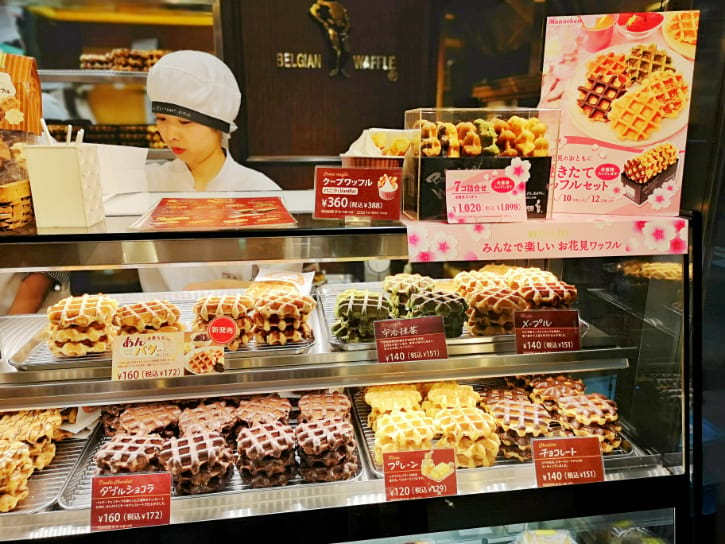 If you're craving some waffles, you won't go wrong with Manneken. This shop has been in the business for many decades, offering several waffle varieties for everyone.
Have a bite of their classic flavors―plain, maple, chocolate, and almond.
Or if you're lucky enough, you might come across their seasonal waffles. Depending on the season, they may serve purple potato, caramel apple, chestnut, matcha, and such.
c) Art Aquarium – 1 hour (11:10 AM to 12:10 PM)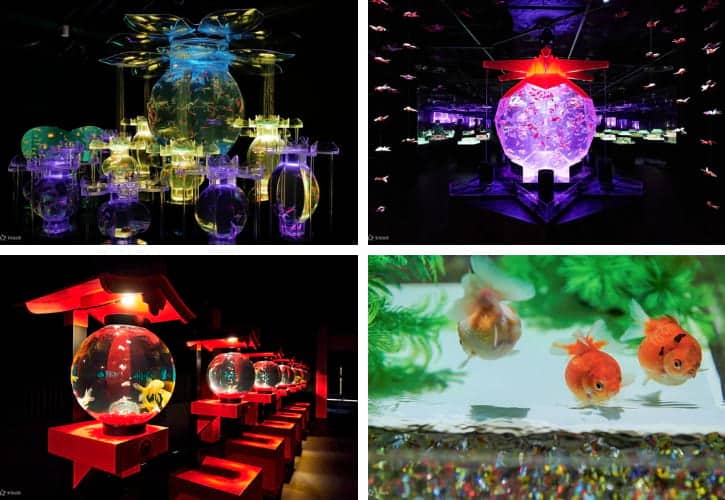 Stepping into the Art Aquarium Museum in Ginza, you'll be immediately taken by a mesmerizing world where art meets aquatic life.
Here, you'll witness a unique fusion of art and aquatic life. As you wander through the museum, you'll be greeted by beautifully decorated tanks filled with vibrant goldfish.
These aren't just any ordinary displays, but rather living pieces of art.
If you're keen on photography, don't miss the chance to capture the ethereal beauty of these living artworks.
d) Ippudo – 50 minutes (12:10 PM to 1:00 PM)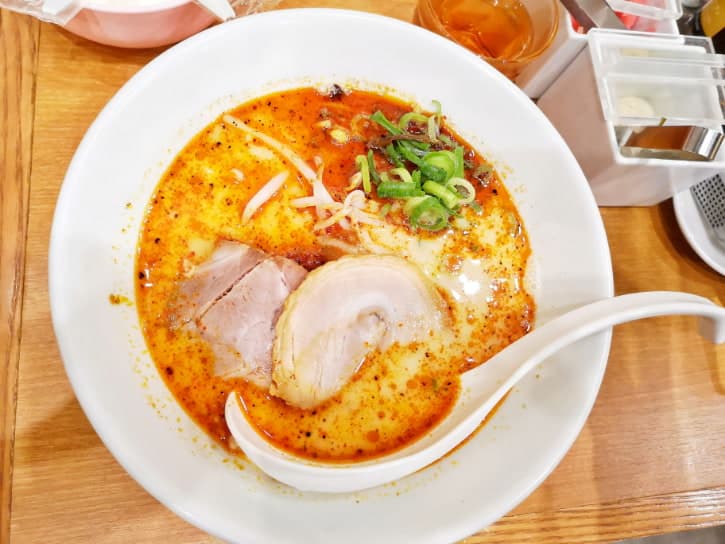 When dining at Ippudo Ginza, consider savoring their signature Hakata-style ramen.
It is known for its rich and creamy tonkotsu (pork bone) broth, tender chashu pork, and a variety of customizable options to tailor your bowl to your liking.
Prices typically range between 1,180 yen and 1,320 yen, making it an affordable and delectable dining experience in the heart of Ginza.
3. Odaiba – 7.5 hours (1:20 PM to 8:50 PM)
In the afternoon, discover another best Tokyo sightseeing place that should be on everyone itinerary.
Hang out at Odaiba and be entertained by its iconic landmarks and amazing attractions. Since there are plenty of things you must do and see in Odaiba, try to see the recommendations below to maximize your time.
a) teamLab Planets TOKYO – 2 hours (1:20 PM to 3:20 PM)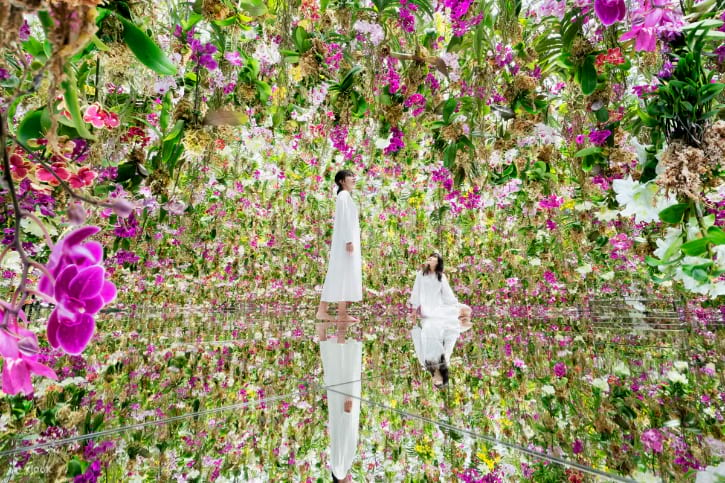 When it comes to top-notch digital artwork, teamLab Planets TOKYO is no doubt highly recommended.
Step into this contemporary museum and see all kinds of immersive displays. There are four major spaces that are equally breathtaking.
Be mesmerized by the fascinating universes of flowers, crystals, water, and fire. Along with the spectacular exhibitions, you can't miss the beautiful gardens.
Wander around the beautiful expanses and be one with art!
Tip: Book teamLab Planets tickets here before visiting as most tickets sell out quickly.
b) Unicorn Gundam Statue – 5 minutes (3:20 PM to 3:25 PM)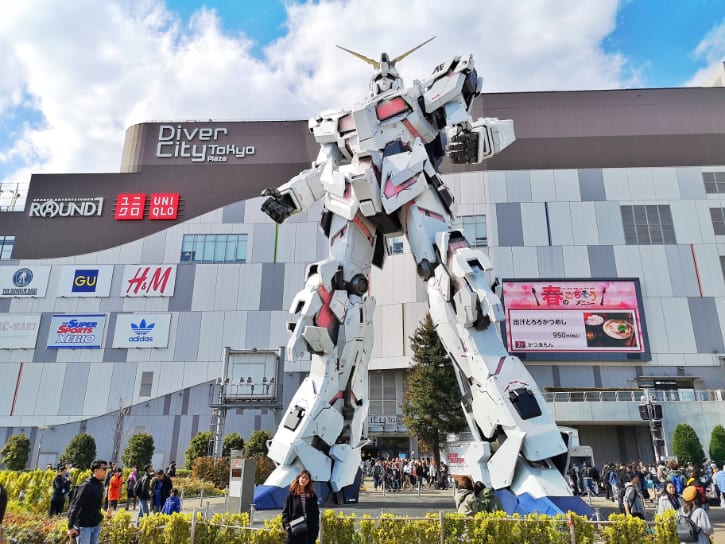 The towering Unicorn Gundam Statue is certainly hard to ignore. Catch a glimpse of this incredible structure that is positioned in front of DiverCity Tokyo Plaza. And just along the area, you'll see a landscape of flowers.
c) Fuji Television Building – 1 hour (3:25 PM to 4:25 PM)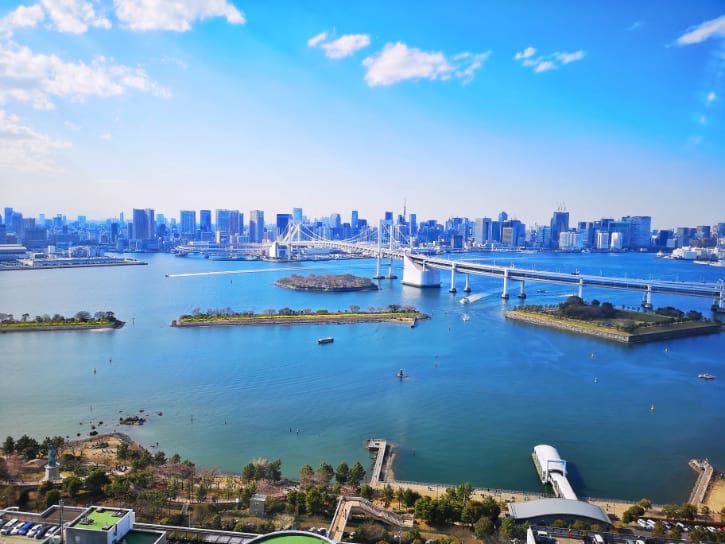 Capture a picturesque view of Tokyo Bay from the Fuji Television Building. This striking landmark is not just known for its spherical design but also its panoramic surroundings.
Admire the cityscape from the observation deck and spot some famous attractions below.
More than that, the building is also the home to the biggest commercial TV network in the country. So, have fun exploring this structure and take a lot of photos during your vacation.
d) Odaiba Statue of Liberty – 5 minutes (4:25 PM to 4:30 PM)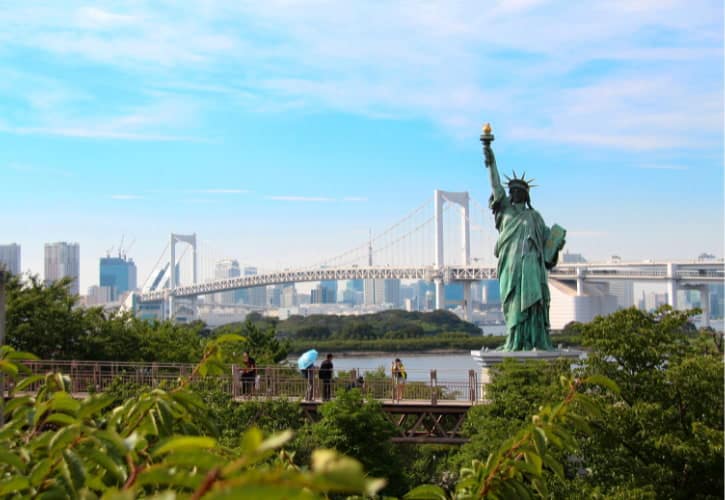 But of course, the Odaiba Statue of Liberty is a distinctive landmark in the area. So be sure to drop by the location and see its wonderful glory.
When taking a photo of the statue, don't miss to include the Rainbow Bridge for a more panoramic capture.
e) Odaiba Takoyaki Museum – 30 minutes (4:30 PM to 5:00 PM)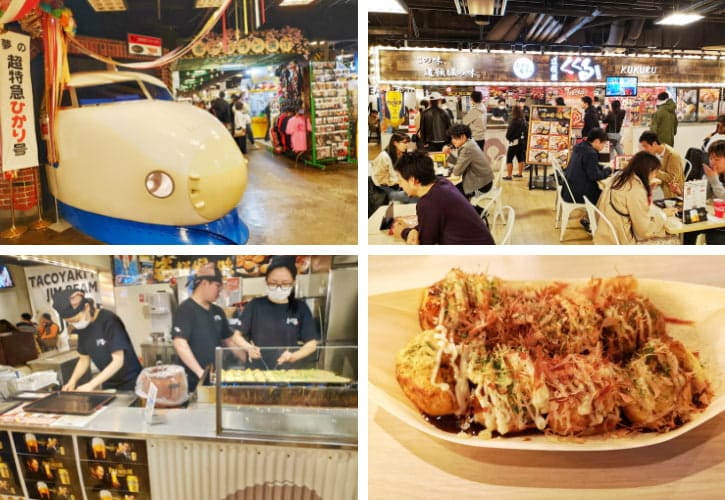 From the name itself, Odaiba Takoyaki Museum welcomes you to a place fully dedicated to Takoyaki lovers!
There are several stalls selling all kinds of Takoyaki flavors, so be sure to check them out.
Aside from that, there are lots of souvenirs available!
Plus, the unique Takoyaki designs all over the place are truly magical. So, take your time exploring this famous food theme spot and capture as many photos as you want.
f) Odaiba Seaside Park – 1 hour (5:00 PM to 6:00 PM)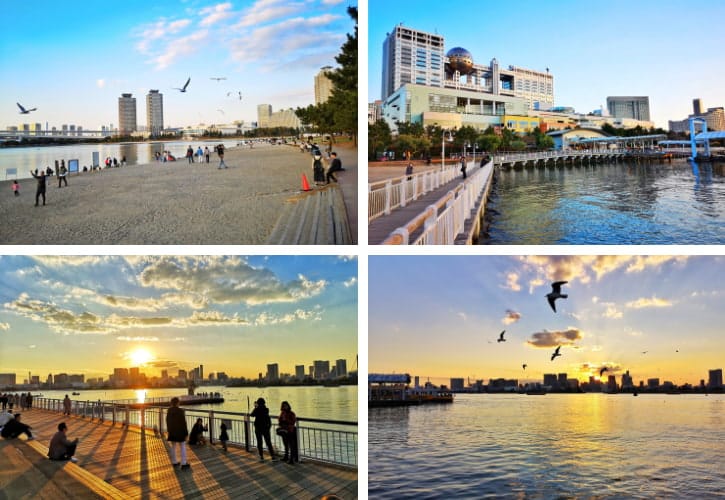 If you want to simply relax, include Odaiba Seaside Park in your schedule. This coastal green space is surrounded by blue vistas and green nature views.
And from afar, you can see the cityscape and some iconic landmarks.
Catch sight of the Rainbow Bridge and the Fuji Television Building.
Or you may just wander around the vast area and enjoy the scenery. Afterward, you can explore the eateries and shops nearby.
g) Tokyo Joypolis – 2 hours (6:00 PM to 8:00 PM)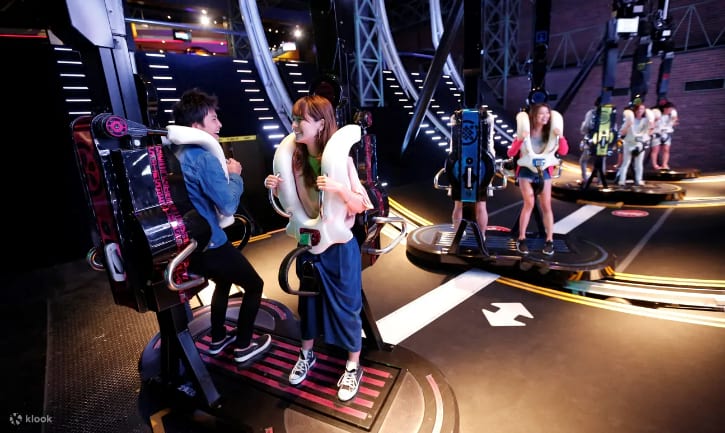 Have fun at Tokyo Joypolis with your family and friends.
This popular amusement park offers plenty of indoor activities for everyone. If you want rides, they have several options. If you're interested in some games, lots of choices are available as well!
Don't miss their VR attractions too and make sure to try one of their interactive activities. And if you decide to visit the place, you may purchase your Tokyo Joypolis tickets online and enjoy up to 20% OFF!
h) Eggs 'n Things – 50 minutes (8:00 PM to 8:50 PM)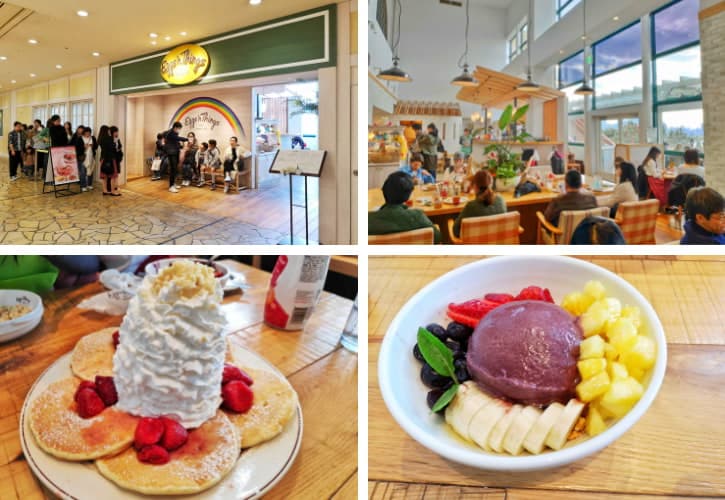 After a fun-filled day, head to Eggs 'n Things and have a hearty dinner.
Although this restaurant is known for its breakfast options, they have lots of savory meals. Go over their menu of tasty dishes, including spam & eggs, grilled potatoes, and chicken burger.
Complete your feast with their classic waffles or crepes. And for your drinks, choose from their selection of juice, coffee, lemonade, and soda.
Maximizing Savings on Tokyo Attractions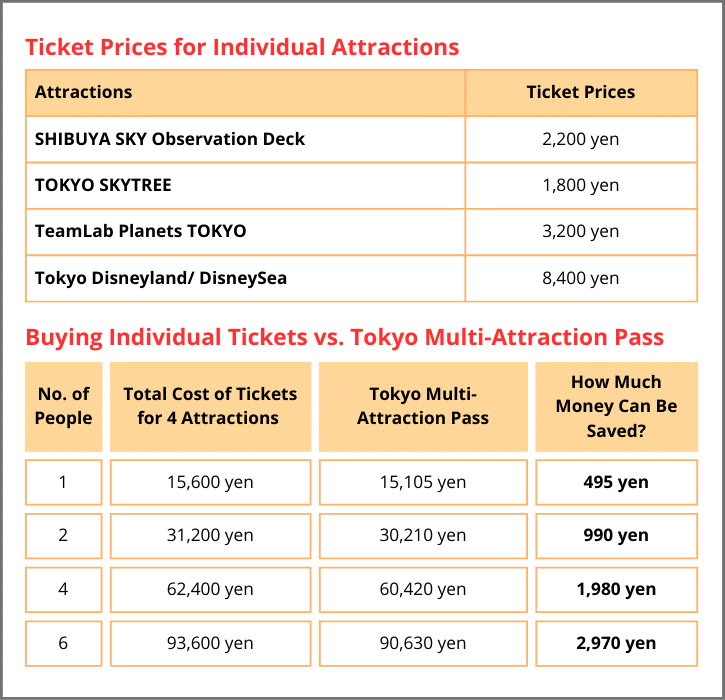 Save money when sightseeing in Tokyo with the Tokyo Multi-Attraction Pass instead of buying separate tickets for each attraction.
If you plan to visit popular spots like SHIBUYA SKY Observation Deck, TOKYO SKYTREE, TeamLab Planets TOKYO, and Tokyo Disneyland/DisneySea, the total cost for separate tickets is 31,200 yen for 2 people.
However, with a multi-attraction pass, you can enjoy all of these attractions for only 30,210 yen, helping you save 990 yen.
And if you're traveling with a group of 4 people, you can save even more, with a total savings of 1,980 yen!
The pass offers up to 22 activities, you can find more information via the link provided below.
Tokyo Itinerary 7 Days Map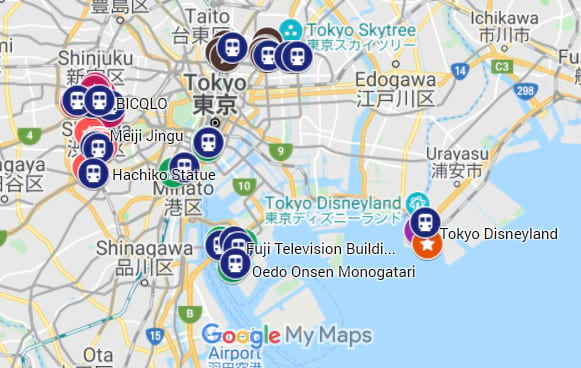 To help you easily visualize this itinerary in Tokyo from day 1 to day 7, you can refer to the map above. This also gives you an idea of the nearby train stations for each attraction to help you navigate conveniently.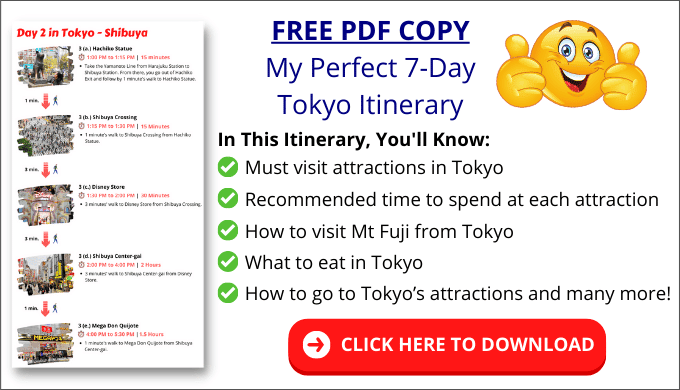 Take Note: I have prepared a very detailed PDF document here that will show you how to get to the tourist attractions during this 7 day itinerary. So, don't forget to download it. I promise you that it will definitely help you save a lot of research time when preparing for your trip.
More Days in Tokyo
If you're staying in Tokyo for more than 7 days, check my post on the top things to do in Tokyo here for guidance. Here, you get relevant information about other must-see places.
And in case you're travelling with kids, visit Tokyo's Sanrio Puroland, which is highly recommended for the youngsters. This park is bursting with charming attractions and rides. Plus, there are plenty of adorable shows for all ages.
The Most Efficient Way to Travel Around Tokyo
The best and efficient way to navigate Tokyo is using subways and trains. These transportation modes can easily bring you to almost any tourist spot in the city.
And when finding the best route, train cost, and travel time, you can use either Google Maps or HyperDia.
Additionally, I highly advise that you buy a Suica card if you plan to travel the city via public transports. This is a great way to maximize your time as well as save money.
Why use the Suica card
Save time when commuting around Tokyo via train. Using your card, you simply tap it at the ticket gate and you can hop aboard the train with ease.
There's no need to queue up for buying individual tickets at ticket vending machines every time you board a train.
It is very convenient and reliable. Plus, it allows you to ride the JR trains, metros, buses, and even taxis in Tokyo with ease.
You can also use the card when buying items from convenience stores like 7-eleven, Lawson, and Family Mart.
Where to buy the Suica card
You can buy the card from the ticket counters at JR Train Stations.
Or if you want extra convenience, just book the Suica card online and redeem it at Haneda or Narita Airport. This is what I personally did during my trip to the country. I booked it online and collected it from the airport, making my trip less stressful.
Where to Stay in Tokyo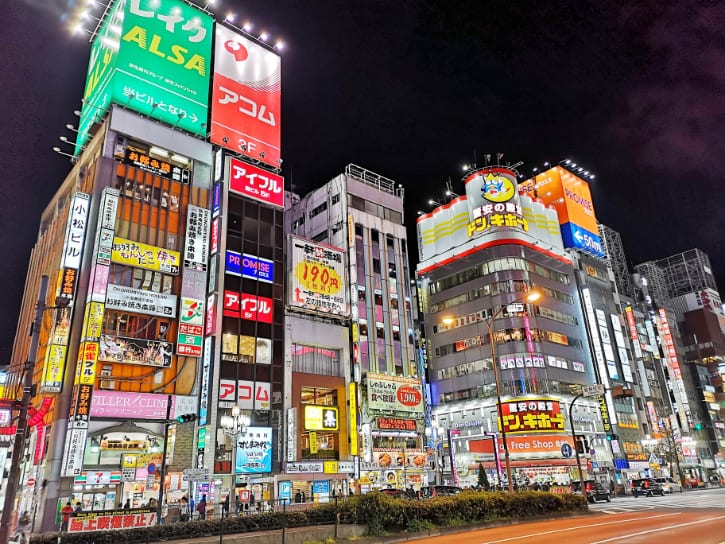 The best place to stay in Tokyo for travellers is Shinjuku. And if you want to stay in this area, make sure to book your hotel in advance.
Most hotels in the area sold out faster because of its convenient location; hence, many travellers prefer to stay here when travelling to Tokyo.
So try to give priority to your accommodation when plotting your itinerary.
Recommended Hotels in Shinjuku
6 Main Reasons Why Shinjuku is the Best Area to Stay in Tokyo for Tourists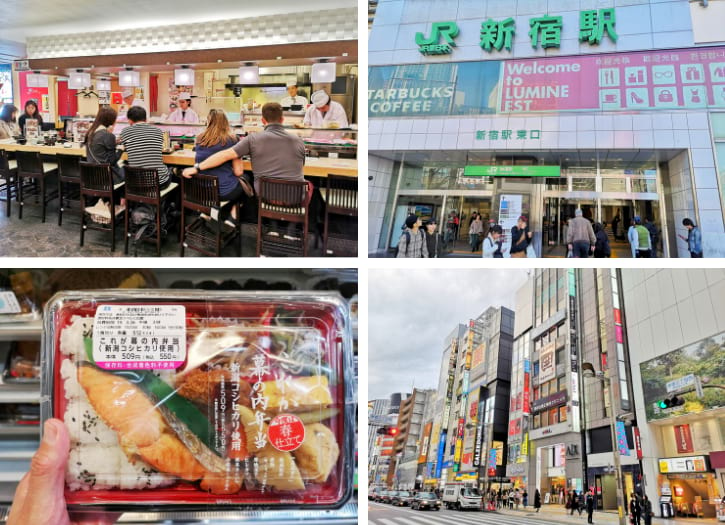 Heaps of delicious foods from cheap to mid-range prices: This area is surrounded by several best budget-priced restaurants. You can dine in at Tendon Tenya, Unatoto, Hakata Tenjin, Hanamaru Udon, Hakata Furyu, and Matsuya. For mid-range restaurants, try Ichiran, Sushi Zanmai, Torikizoku, and Niboshi Ramen Nagi.
Easy access from train stations: Within the area, you'll find JR Train Station and Tokyo Metro Station. These provide easy to access to top tourist spots in the city.
Many 24-hour convenience stores: There are also plenty of one-stop shops around such as FamilyMart, 7-Eleven, and Lawson. Most of these are offering pre-packed snacks, rice balls, instant noodles, sandwiches, and drinks. On top of that, they sell cheap meal boxes for late-night food hunt.
Great shopping options nearby: Several shopping choices surround the location as well. So, for your fashion needs like clothes, shoes, and bags, you can head to Bicqlo, Uniqlo, Lumine, and ABC Marts. On the other hand, beauty and skincare products are very abundant at Matsumoto Kiyoshi and Daikoku Drug stores. And of course, for legit Japanese snacks, there's the popular discount store, Don Quijote.
Convenient bus ride to and from Haneda Airport: To enjoy an easy transportation from Haneda Airport to Shinjuku, take the limousine bus transfer for 1,250 yen. The travel time is around 30 minutes.
Quick access to and from Narita Airport: There's also a direct limousine bus from Narita Airport to Shinjuku that would take about 105 minutes. The bus fare is 3,100 yen. If you're running out of time, take the Narita Express Airport Train from Shinjuku Station. The train ride takes around 79 minutes, with a cheaper fare, which is only 2,990 yen.
Japan SIM Card and Pocket WiFi
To travel around Tokyo conveniently, I encourage you to get at least one Japan SIM card or rent a pocket WiFi. Having this on your possession helps you search train routes and navigate the locations easily via Google Maps.
These 2 handy items are available for online booking. And, you can easily pick them up at Haneda Airport or Narita Airport. During my trip, I personally book them online and collect them at the airport.
And if you want to follow what I did, book the Japan SIM card or rent the pocket WiFi here. You can also get an idea of how to pick between these 2 items through my other detailed guide. Simply consult my article on Japan SIM Card vs Pocket WiFi for more information.
Now, you've come to the end section of my article. I hope that my suggested Tokyo itinerary on how to spend 7 days in Tokyo makes a difference to your upcoming trip. Have a great trip ahead! 🙂
Related Posts
Photo Credit:
Klook