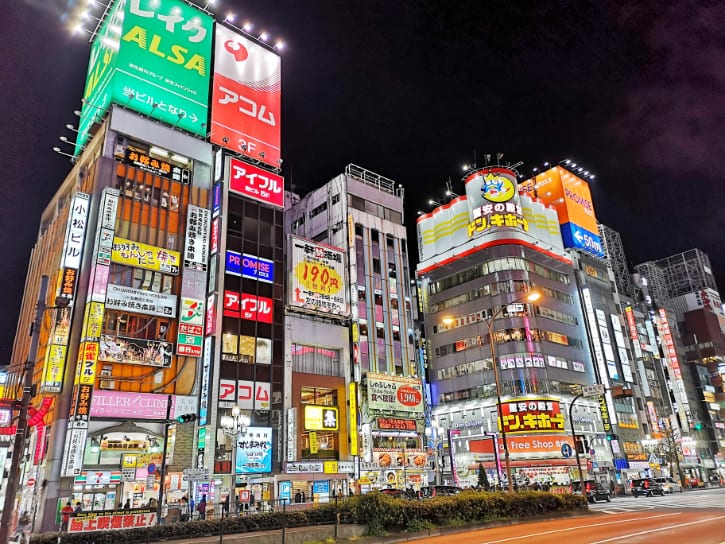 Shinjuku is definitely one of the most vibrant spots in Tokyo that is worth the visit. So, here are the best things to do in Shinjuku for every traveller.
Big, bright, and busy―these are the most striking features that make Shinjuku very popular among tourists.
This famous place has everything you need, including shopping centres, beautiful parks, special restaurants, bars, unique buildings and more! Clearly, it should be at the top of your Tokyo itinerary!
Without further delay, let me start introducing 17 things you must do and see when you visit Shinjuku. 😊
1. Explore the Shinjuku Gyoen National Garden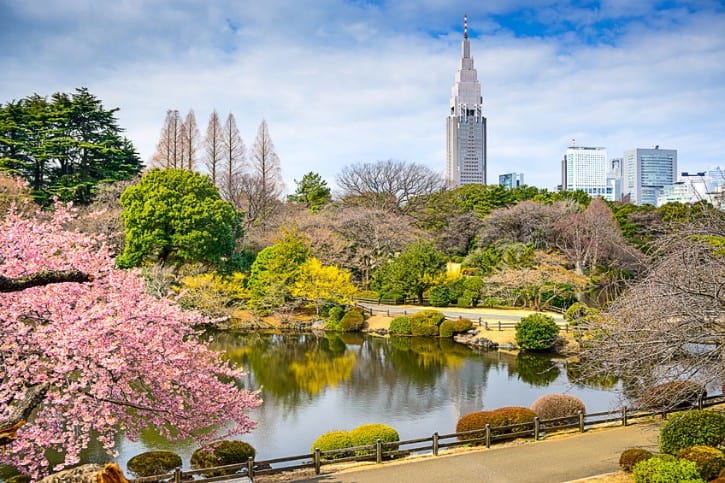 Shinjuku Gyoen National Garden is a breath-taking natural park filled with impressive landscapes.
Get drawn by the colourful multi-cultural gardens, from Japanese to English to French designs.
With its thousands of beautiful trees and flowers, the park offers a lot of great backdrops for photography.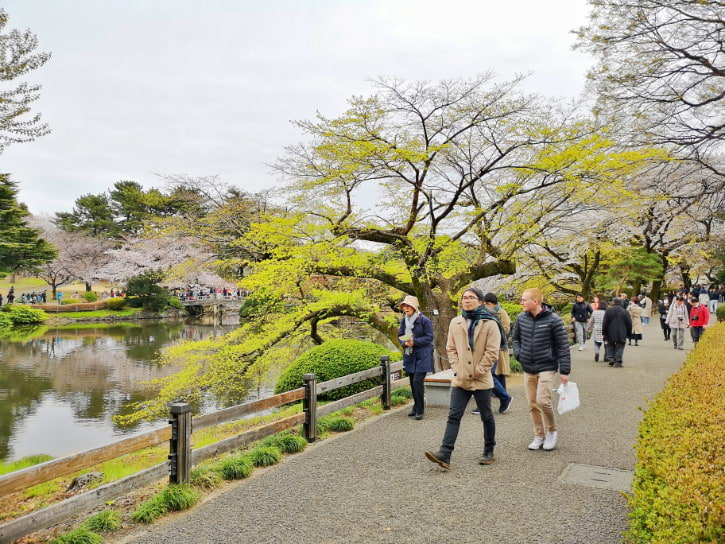 Not only that but you can simply walk around the gardens and enjoy the views.
And you will love the garden scenery even more because it changes every season. Therefore, you can visit the park all year round.
Catch the cherry trees by springtime and maple trees during autumn. Without a doubt, this should be added to your Shinjuku bucket list.
2. Spend a Night Out at Kabukicho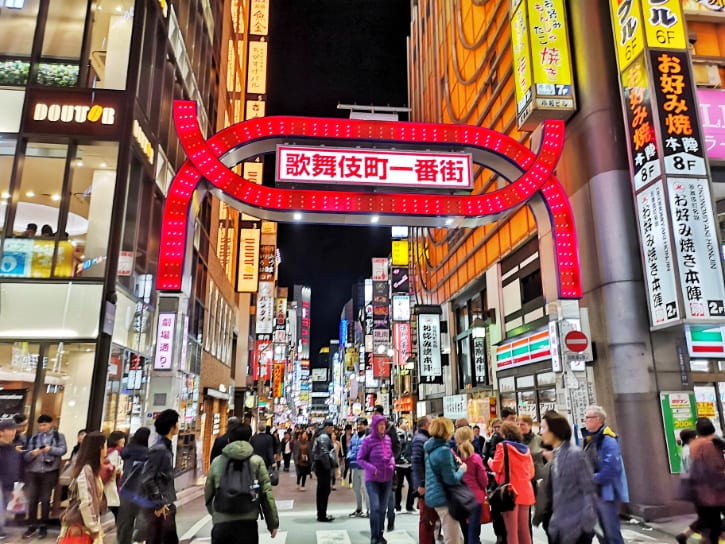 No list of the top things to do in Shinjuku at night would be complete without a visit to Kabukicho.
Go around the largest red-light district in Japan, which is often tagged as the liveliest downtown in the world.
As the most popular entertainment district, be sure to take some photos, especially at the famous red Kabukicho gate.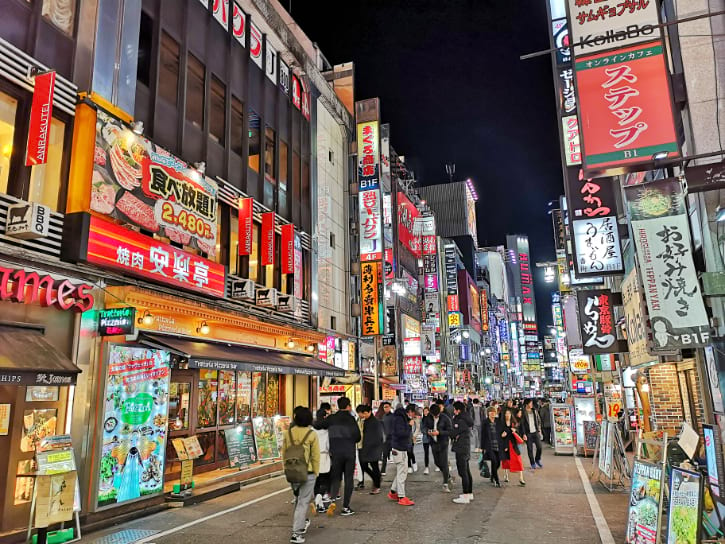 Here, you'll find a lot of love hotels, nightclubs, restaurants, and shops that are open the entire night.
Simply walk around the bright streets and capture some photos.
So, if you're looking for the best place to stroll around Shinjuku, especially during night-time, this is definitely a top choice.
Tips:
The most recommended time to explore around Kabukicho is after dark, when all the streets and buildings are lit up.
It's quite normal for some locals to lure you into getting into the nightclubs and bars. If they do so, just deny the offer respectfully and keep walking. It's because most of these are very pricey and mostly come with hidden charges.
3. Take a Peek at the Godzilla Head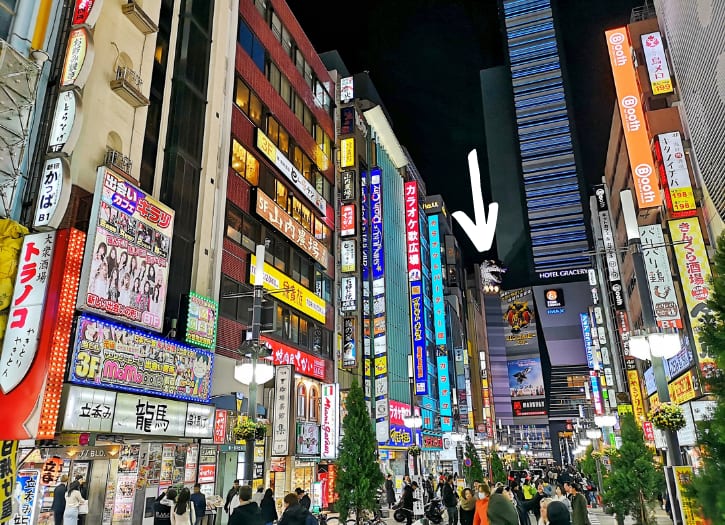 Godzilla Head is a must-see sight in Shinjuku, which can be found in Kabukicho Street. This is located atop the 8th floor lobby of Hotel Gracery Shinjuku.
Head to the iconic landmark and take a selfie together with this famous character. Or you can just watch and listen to this huge Godzilla that roars for 30 seconds.
And if you visit the site from 12 PM to 8 PM, you'll catch the amazing laser lights and smoke that come from the Godzilla.
Roar Times:
12:00 PM, 1:00 PM, 2:00 PM, 3:00 PM, 4:00 PM, 5:00 PM, 6:00 PM, 7:00 PM and 8:00 PM.
4. Don't Miss the Robot Restaurant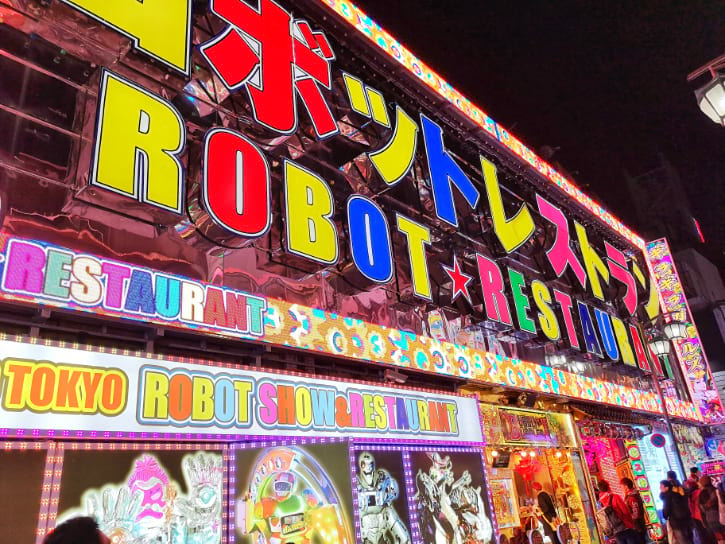 *Permanently closed
Robot Restaurant is one of the most popular Shinjuku attractions. But surprisingly, this is actually not a restaurant but rather a unique entertainment spot.
Enjoy the robotic dances, electric dance shows, and more! And nothing to be anxious about because everything inside is in English, from the performances to the announcements.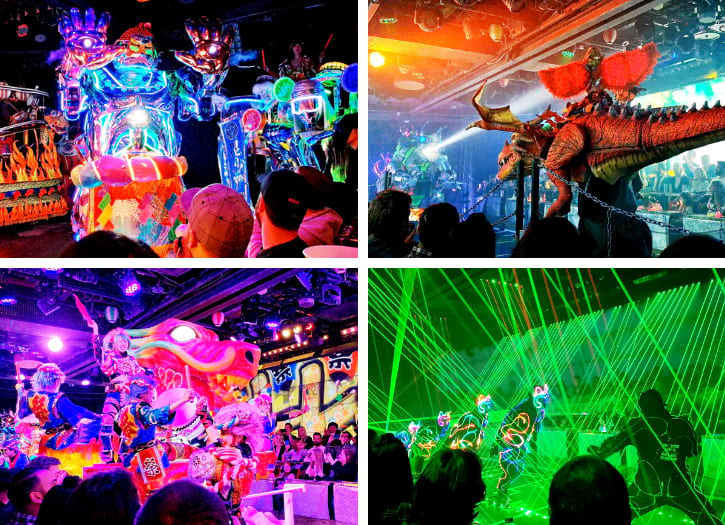 Witness the dancing robots that showcase the beautiful Japanese culture with a hint of technology.
You'll also be captivated by the beautiful and talented princess singing and entertaining the crowd.
Aside from that, there are giant mascots, laser dances, and even local drum performances to watch out for.
Surely, you will be in awe with the fusion of laser beams, neon lights, and electrifying music!
Tips:
The show lasts around 90 minutes and there are 2 breaks provided so visitors can go to the washroom. During the break time, promoters would sell snacks and drinks, including some Bento meals.
However, the Bento meals here are not that tasty for its price. So, it's better to take your meals outside before or after the show. There are lots of nearby restaurants outside.
Another thing to take note of is that the tickets sold out fast, especially during peak seasons. Therefore, it's highly recommended to book the admission tickets here in advance and secure a timeslot for the show. Aside from the convenience, this also gives you huge discounts compared to the ones sold on-site.
5. Try the Ichiran Shinjuku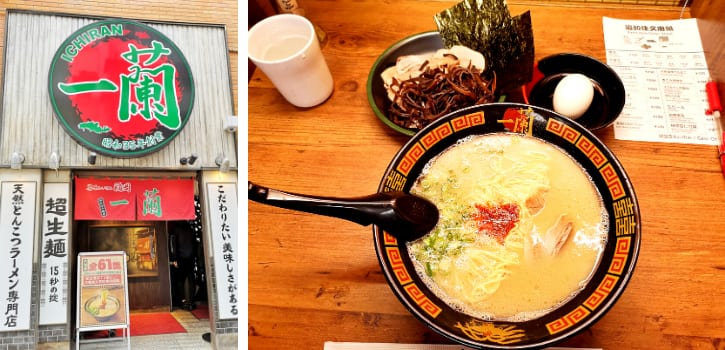 Ichiran Shinjuku is undeniably a favourite ramen place among locals and travellers. As one of Japan's most loved foods, this should be part of your not-to-miss things to eat in Shinjuku.
Savor their one and only Tonkotsu ramen that comes with rich, milky pork-based broth. The soup is combined with smooth-thin noodles, sliced pork, spicy red sauce, and green onions.
A ramen set meal costs 1,490 yen and 890 yen if you opt for ramen only without side dishes.
6. Head to the Tokyo Metropolitan Government Building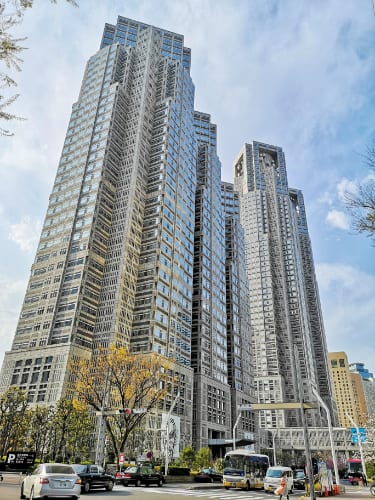 Situated along Shinjuku's busy business area, Tokyo Metropolitan Government Building Observation Decks is something not to miss.
This impressive two-tower building offers a remarkable observation deck with a height of 202 meters.
To see the impressive city views, go to the 45th floor of both North and South Towers. And don't worry because you can access the building at no extra charge.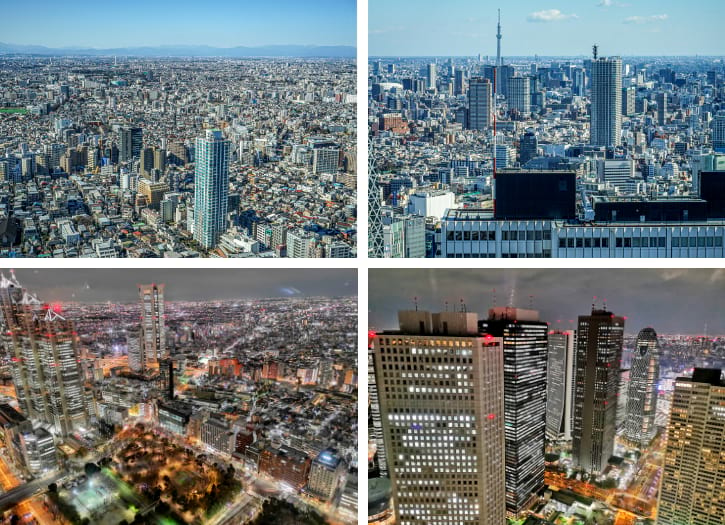 Day-time:
If you visit the site in daylight, you can capture an amazing 360-degree view of the Shinjuku.
Try to also spot the Tokyo Skytree, together with other Tokyo landmarks like Tokyo Tower and Mount Fuji.
Mount Fuji is a very popular tourist attraction in Japan for its breathtaking scenery. Here, you have a lot of things to explore and many photo opportunities. Find out more details in my day trip to Mount Fuji from Tokyo post.
Night-time:
Another option is to come during nighttime and catch the incredible night landscape. At this time, the entire Tokyo city transforms into an illuminated landscape filled with dancing lights and colours.
However, if you want to see more magical night views, head to the North Observatory.
7. Pay Your Respects at the Hanazono Shrine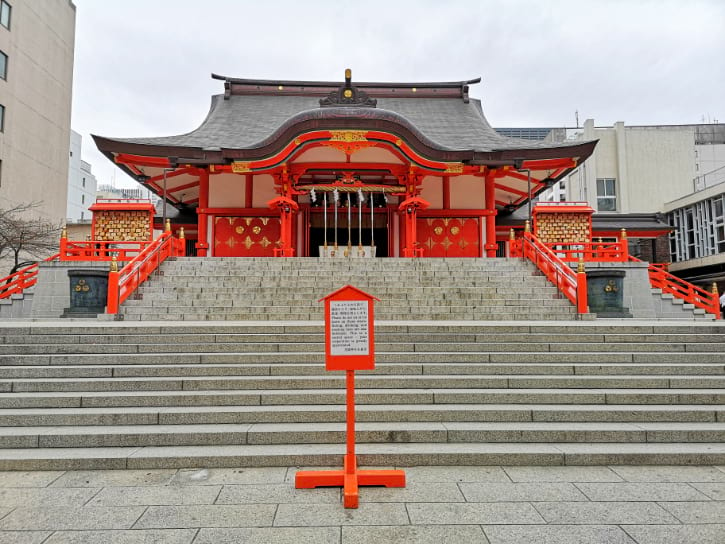 One of the best things to do in Shinjuku is to take a break and drop by Hanazono Shrine. This peaceful, hidden gem is just situated within the bustling city centre.
This is a favourite temple among businessmen and merchants who pray for successful business dealings.
So while touring around, say your prayers, and don't forget to take a picture of this beautiful religious setting.
8. Go Shopping at Don Quijote Shinjuku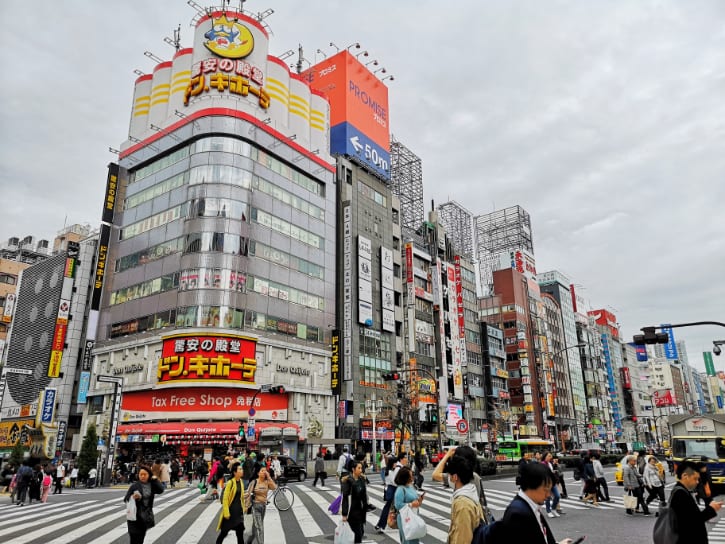 A trip to Shinjuku wouldn't be complete without a visit to Don Quijote. This is a very popular discount chain mall in Japan, with more than 160 branches all over the country.
So, make sure not to miss this staple site among tourists wanting an affordable shopping experience.
Explore this massive Don Quijote branch that comes with 5 floors. Not only that but this mall is open 24 hours a day and even has a tax-free counter!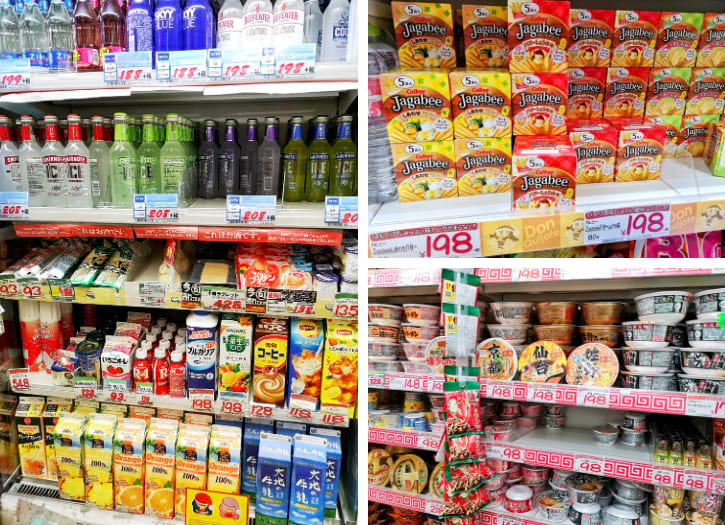 Navigate the sections and find plenty of Japanese instant cup noodles and beverage options. There are Asahi beer cans, canned juice drinks, fruit juices, and soft drinks on display.
Japanese snacks can also be found inside the mall. Try some Calbee Potato Sticks, Umaibo Cylinder Snack, Crispy Green Wasabi Pistachio, and more!
For those with a sweet tooth, you'll love the display of Kit Kat, Macadamia chocolates, and Pocky chocolate-dipped sticks.
And if you're looking for different Japanese souvenirs, this shopping centre got you covered.
My Suggestions:
For fashion trend seekers, I highly suggest that you read my articles on 15 Best Things to Do in Shibuya. This is another top shopping destination that is very near Shinjuku.
You'll surely love this place because of its abundant collection of the latest fashion pieces.
In addition, it offers countless delicious food choices, making your trip more exciting.
9. Experience the Uniqueness of Omoide Yokocho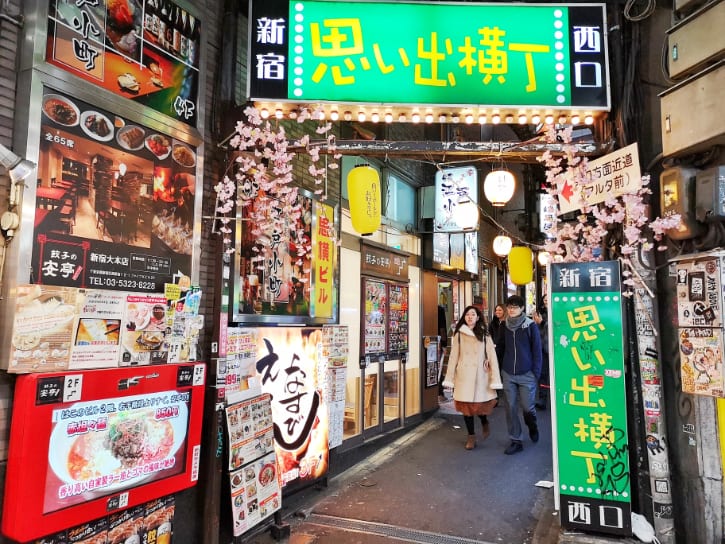 A visit to Omoide Yokocho (Memory Lane) is a must for first-time travellers to Shinjuku.
This is crowd favourite in terms of authentic Japanese dining and night drinking sessions. You can find this spot at the west exit gate of the Shinjuku Station.
Travel along the narrow alleys filled with tiny restaurants and bars.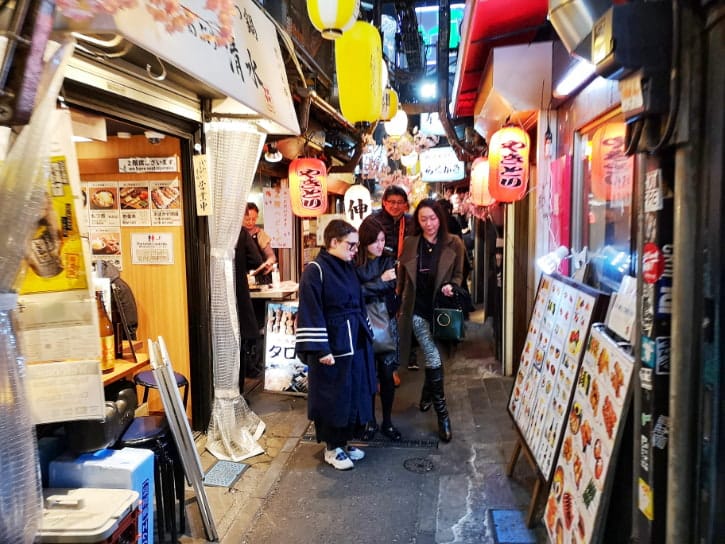 During your exploration, you will come across a lot of barbecue stalls selling tasty yakitori.
Take a bite of these grilled chicken skewers and pair them with some cheap drinks. Don't worry because there is an endless array of local bars around.
10. Relish the Sushi in Shinjuku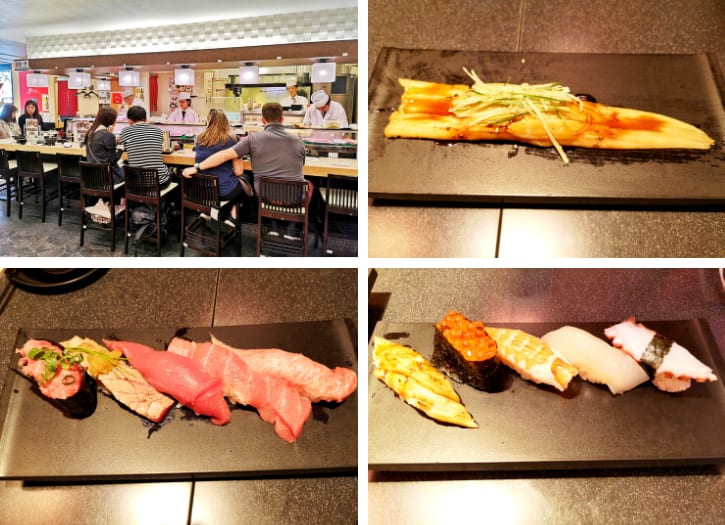 When it comes to the best and the delicious sushi in Shinjuku, the Sushi Zanmai Shinjuku Higashiguchi is undeniably top-notch.
This well-known restaurant offers an amazing selection of sushi at a cheaper price.
Check out their impressive sushi assortment that ranges from non-cooked to cooked dishes. Their huge variation of sushi choices is perfect for all types of sushi lovers.
And good thing because their menu is written in English so you'll have a smooth ordering process.
Plus, the staff here can understand and converse in English, making it more convenient!
11. Visit Shinjuku Golden Gai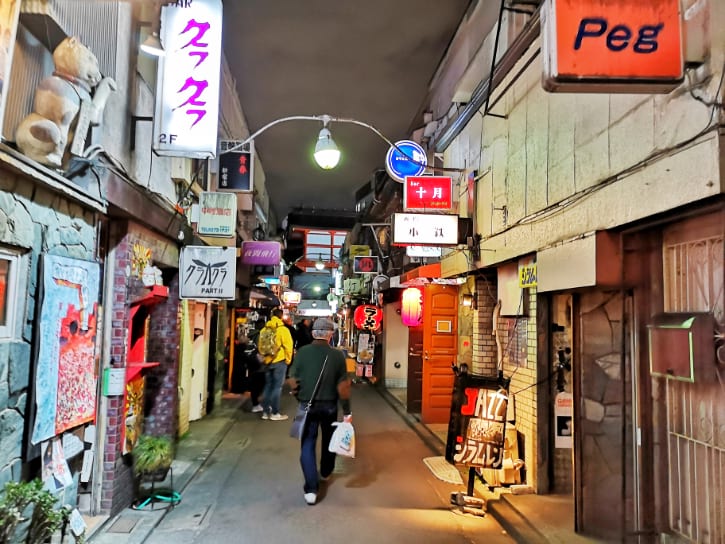 Shinjuku Golden Gai (Golden Street) is one of the best ways to experience traditional nightlife in Tokyo.
This attraction consists of six narrow alleys that shelter more than 200 bars in total.
Do take note that this isn't a cheap drink place and their customers are generally well-off locals. That's why it's not highly recommended to dine here.
Also, most of the bars will be open around 7 PM only. Hence, the area is very silent during the daytime until early evening.
But if you're looking for an area with picturesque sights and relaxing vibes, this is a great option.
Almost all the bars here are very small, with one bar accommodating about five people only.
12. Pop by Matsumoto Kiyoshi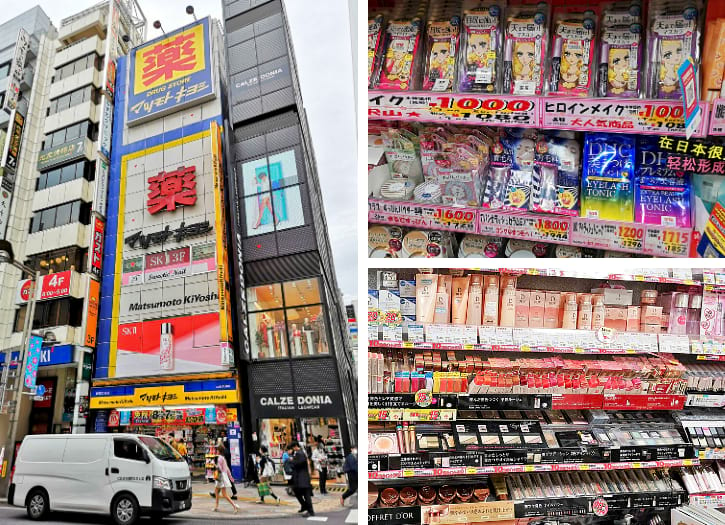 Matsumoto Kiyoshi is one of the best places to go shopping in Shinjuku, most especially for makeup and skincare lovers.
This one-stop-shop is known for its cosmetic products and local beauty items.
Stack up your essentials with some makeup products and other related stuff.
Go around and find different brands of foundation, blush on, lipsticks, eyeliners, eye shadow, mascara, and such!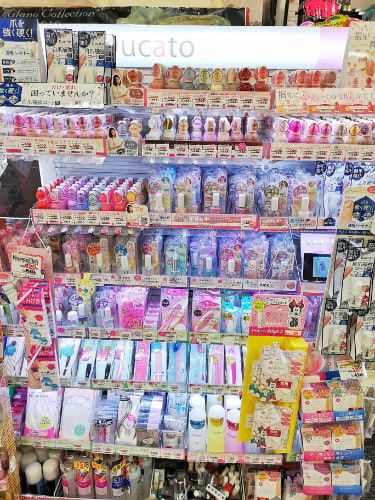 They also have plenty of cute nail polish and skincare products like cleansers, toners, moisturizers, and face masks.
And of course, don't forget to add to your cart some of famous Japanese sunscreens including ANESSA, Biore, and NIVEA.
13. Enjoy a Feast at Torikizoku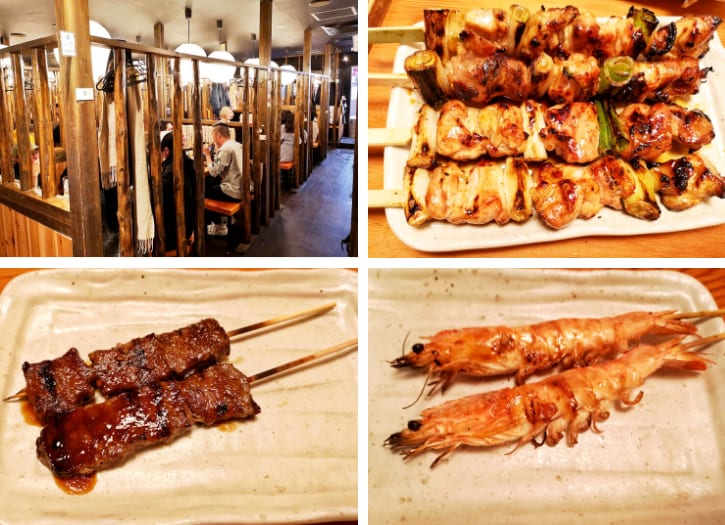 Torikizoku is the place to visit for tasty yet affordable skewers and drinks. This restaurant is well-known for its deliciously grilled chicken skewers or also called Yakitori.
So, make sure to include this in your collection of things to do in Shinjuku because it's definitely worth it.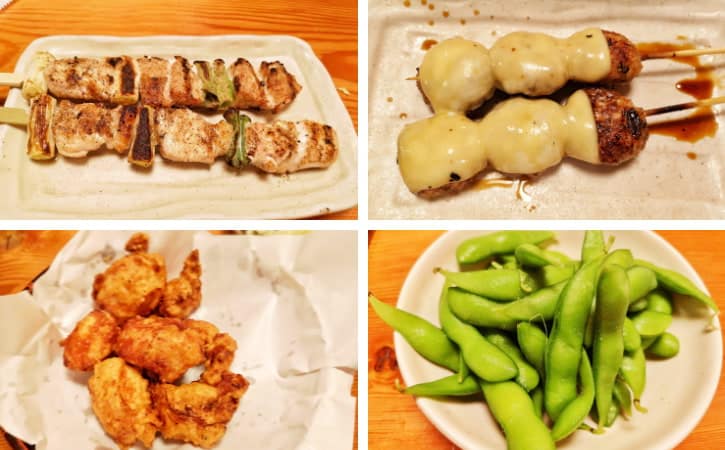 Choose from their extensive menu, featuring fried prawns, grilled chicken, and meatball with cheese. And of course, try some Kizokuyaki (thigh meat) and Yakitori (chicken skewers).
Also on the best-seller list are the grilled steak skewers and chicken skin skewers.
You can add some side dishes like fried cartilage and green soybeans, if you like. Surely, all their flavourful grilled dishes are perfect for late-night cravings.
14. Check out BICQLO Shinjuku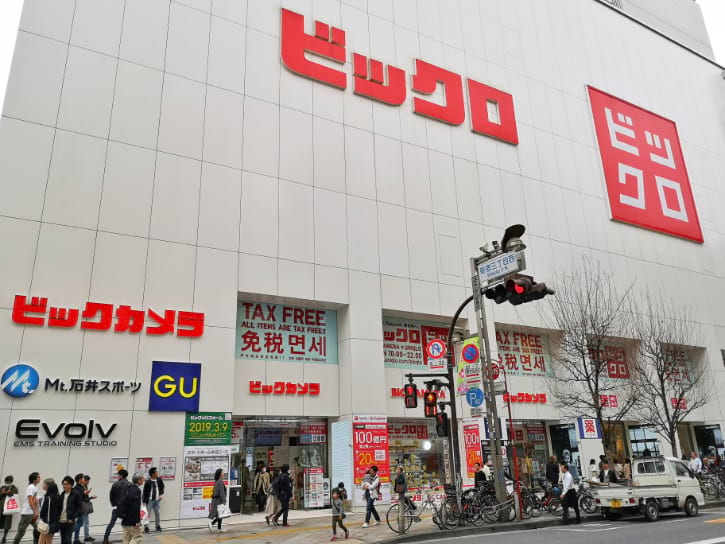 In case you do not know, BICQLO Shinjuku is actually a fusion between two popular stores in Tokyo―Bic Camera and Uniqlo.
Bic Camera is a well-known retailer of home electronics while Uniqlo is a famous fashion brand name. With such collaboration, this store is quite unique among other malls in Shinjuku.
While inside the shop, look into their range of beauty appliances, cameras, and computers.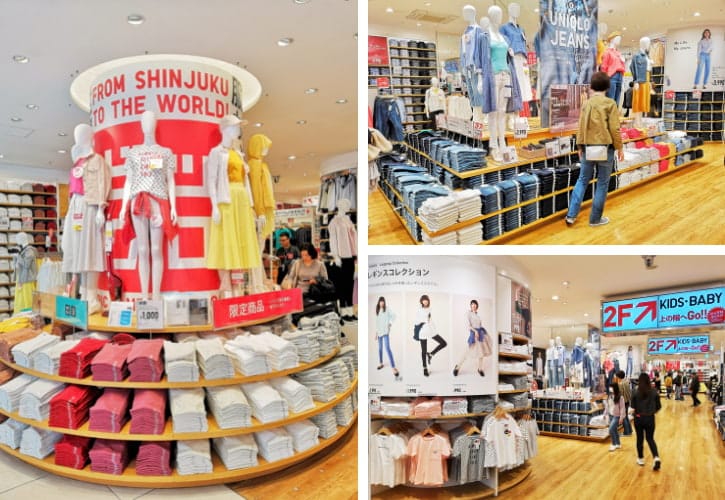 You'll also discover a wide range of trendy fashion clothes and accessories.
You can start from floors 1 to 3 for all your Uniqlo needs.
And for some camera equipment and other stuff, go to the remaining floors, which are designated to Bic Camera.
15. Devour some Tendon Tenya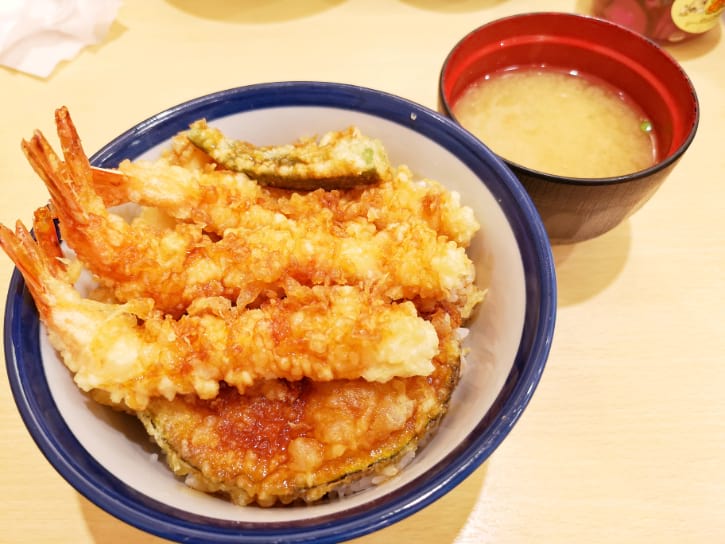 Tendon Tenya is one of the best tendon restaurants in Shinjuku. They offer flavoursome tendon dishes at affordable prices.
Go through their menu that caters to different types of hungry eaters. You can opt for their excellent tendon, special tendon, prawn & chicken tendon, or vegetable tendon.
But if you want the best of the best, make sure not to miss their best-seller―the special tendon. This one comes with prawn, squid, pumpkin, and okra. And surprisingly, this satisfying meal only costs 890 yen.
So, if you're looking for delicious tendons that are priced reasonably, this is definitely a must-try when you go to Shinjuku.
16. Stop by Niboshi Ramen Nagi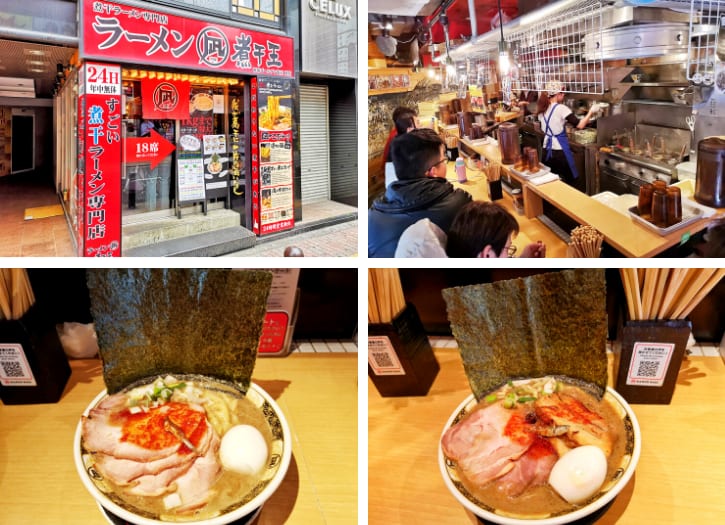 Another popular ramen spot in Shinjuku is no other than Niboshi Ramen Nagi. Check out their best ramen options below.
Normal Ramen: Enjoy this delicious ramen topped with boiled egg and roast pork for only 970 yen.
Ramen All Topping: If you want an upgraded ramen with lots of add-ons, try this ramen priced at 1,200 yen. This comes with seaweed, 4 pieces of roast pork, green onion, and boiled egg.
Super Gold Ramen: Another pick is this ramen filled with seaweed, green onions, 2 pieces of roast pork, big pork brisket, and boiled egg. You can enjoy this for just 1,600 yen.
17. Satisfy your Cravings at Isetan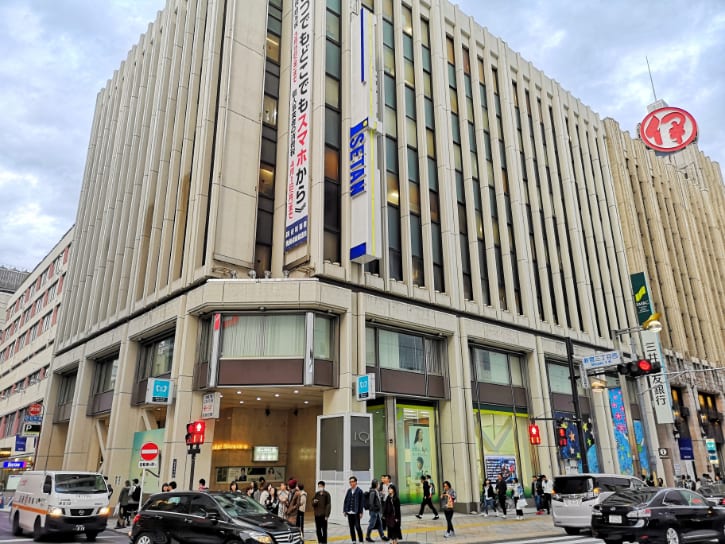 Isetan Shinjuku is a famous food hall with an amazing food selection. So, if you want to go on a food adventure, just head to Basement 1 of this building.
As a perfect spot for hungry shoppers, you have lots of tasty options here. Pick one of the mouth-watering bento meals that come with everything you need.
Other tasty choices in the food hall are tempura, sushi, tea, wine, and other local desserts. Surely, all these food options are great treats after walking around Shinjuku.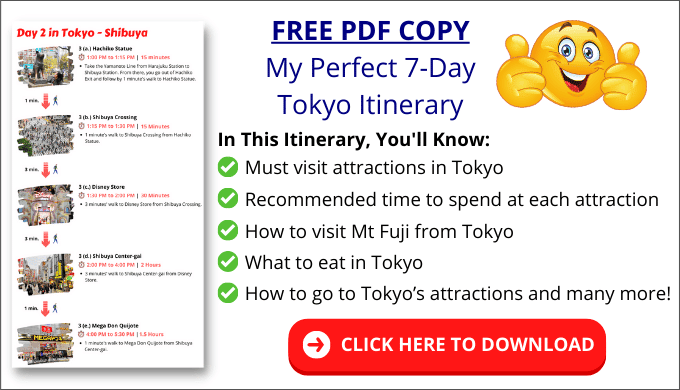 My Suggested Itinerary for Shinjuku
I completely understand that your first time visit to Shinjuku might be difficult for you to plan a proper Shinjuku trip.
Or, because of your busy work schedule might cause you don't have enough preparation time for Shinjuku itinerary.
But don't give up because I'm going to give my sample half-day and full-day itineraries to you in here.
If you're wondering where to go in Tokyo, be sure to check out my complete list of the 35 best things to do in Tokyo and my most recommended Tokyo itinerary for 1 week.
Option 1: Half-Day (6 Hours – Morning to Afternoon)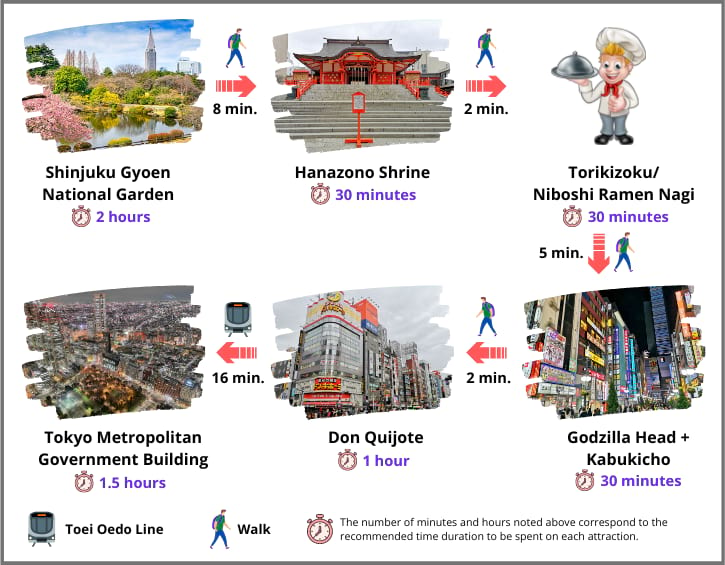 Option 2: Half-Day (7 Hours – Afternoon to Night)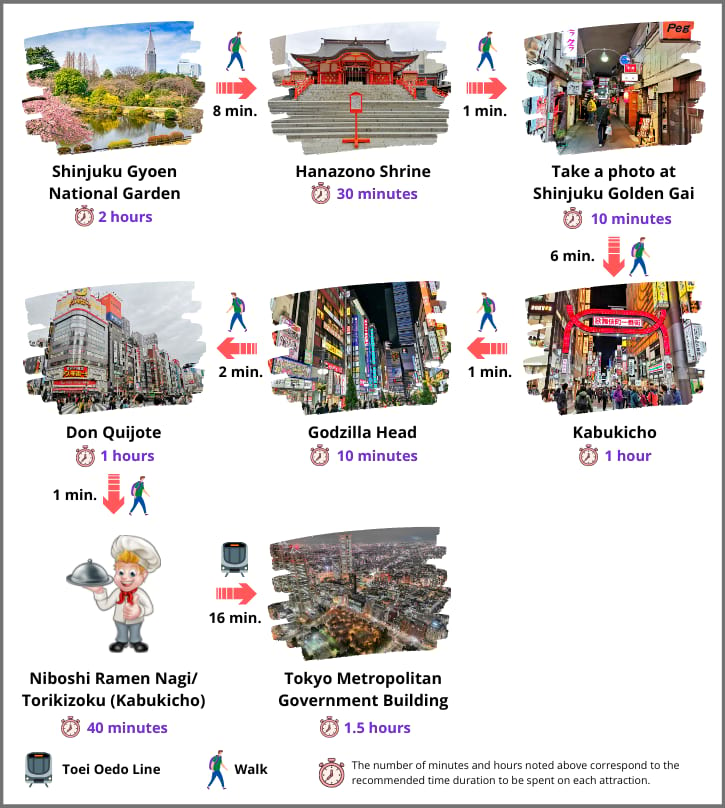 Option 1: Full-Day (10 Hours)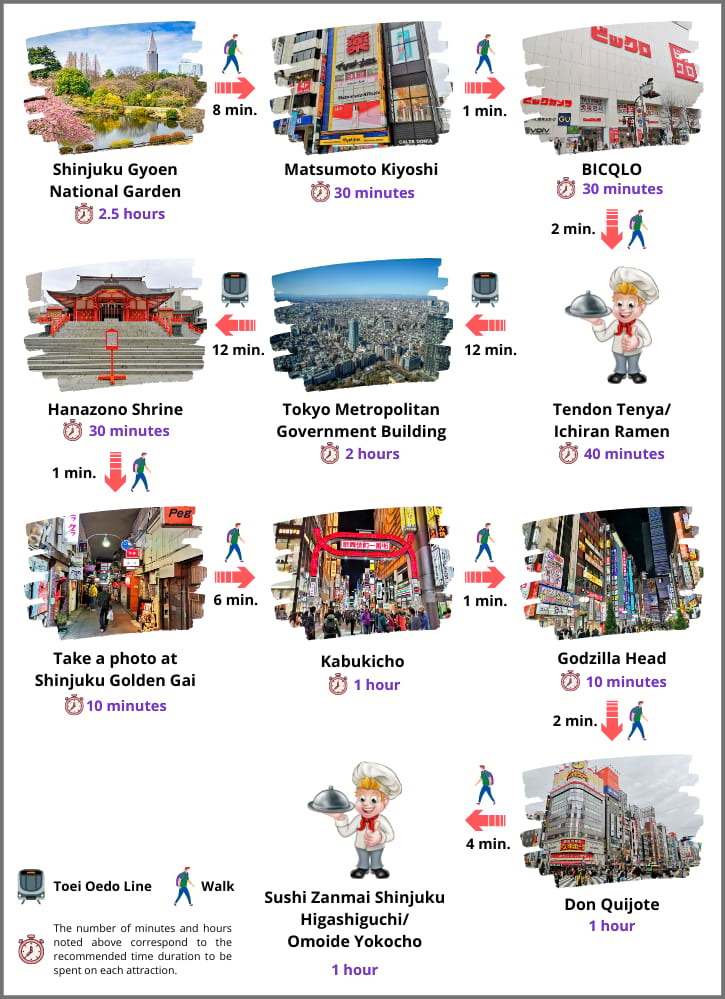 Option 2: Full-Day (11 Hours)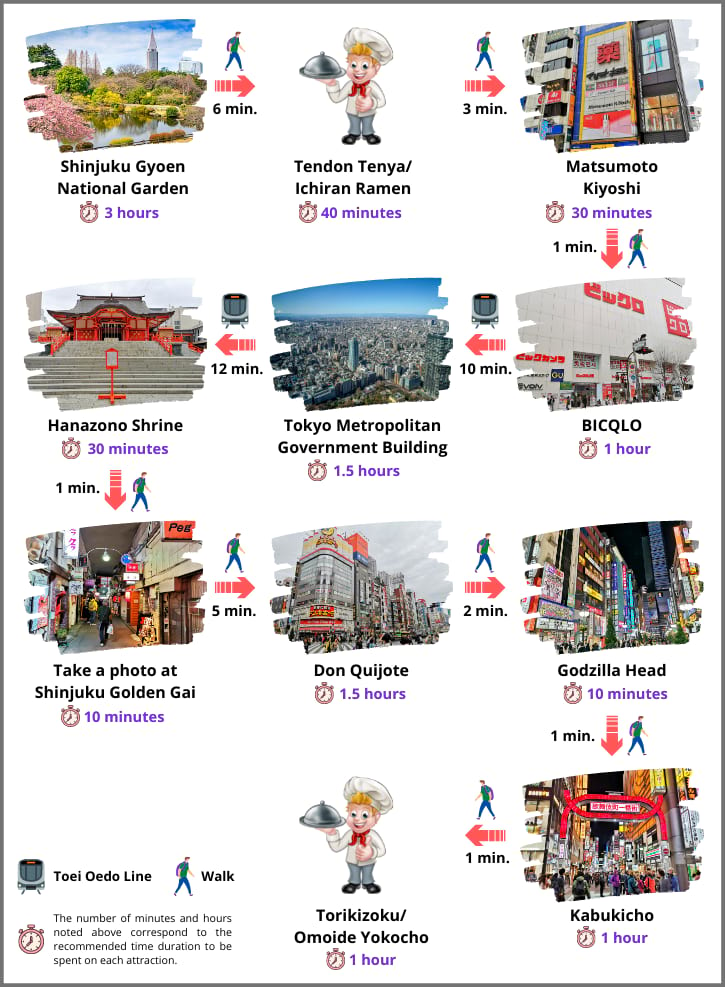 Where to Explore Next
If you have extra days to spend in Tokyo, you shouldn't miss Asakusa. This is also one of the most visited attractions in the city for tourists.
See more details in this extensive guide to the 15 best things to do in Asakusa, which covers all the popular sights. These include Nakamise shopping street, Sensoji Temple, and the like.
Another top-notch attraction is DisneySea, a super beautiful theme park offering unique rides. Try the Journey to the Center of the Earth, Tower of Terror, Toy Story Mania, and more. Here's my full list of Tokyo DisneySea rides and attractions that are best for adults and kids.
You might be interested to know:
Things to Do in Shinjuku, Tokyo (Map)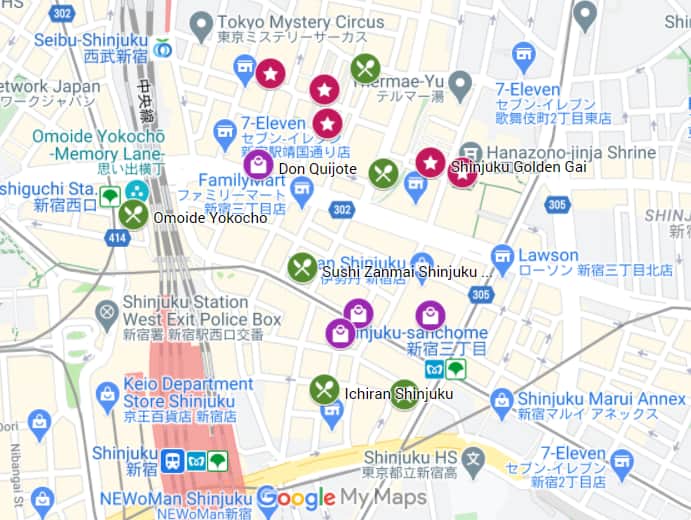 I have created a custom-made Google Maps that cover all the best attractions in Shinjuku.
This map features all the top tourist spots to visit, best restaurants to try, and nearby train stations to take.
Train Station Exits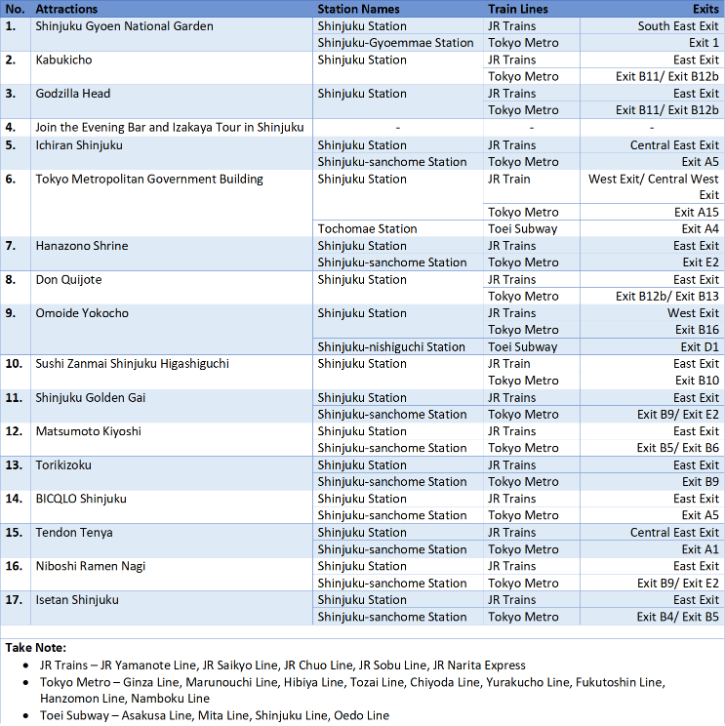 Related Posts