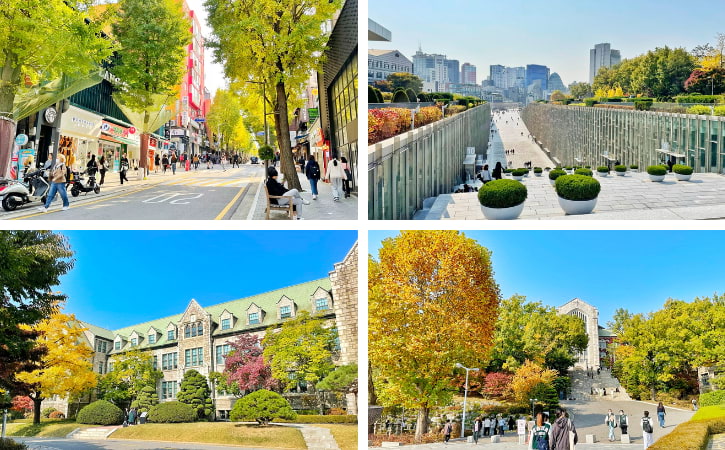 Ewha Womans University shopping street is such a scenic place to visit when in Seoul. This famous district is filled with remarkable structures and shopping spots.
So, let me walk you through the 10 brand new things to do and see in Ewha with the help of my guide below.
In addition, I'll cover some tips on how to go to Ewha Womans University shopping street by subway. 😊
If you love shopping, I highly encourage you to also read my articles on Hongdae Shopping Street and Myeongdong Shopping Street. These are two of the best shopping areas in Seoul that should be included in your trip.
1. Take a photo of the Ewha Campus Complex Underpass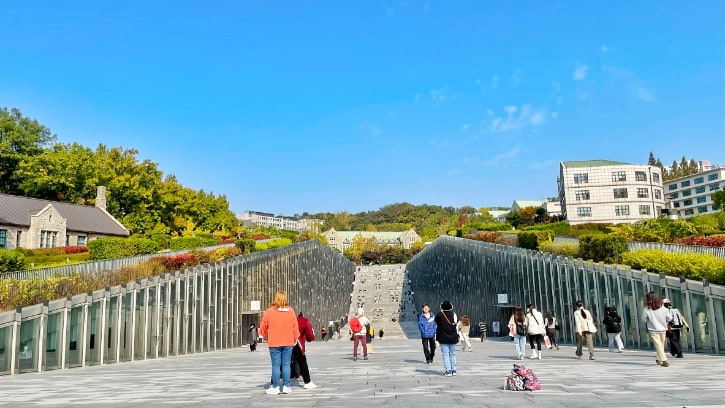 When you come to Ewha shopping street, don't miss the underpass of Ewha Womans University.
This unique structure is known for its breathtaking style that fascinates visitors around the world.
Be in awe of this architectural wonder and see its beauty up close!
So, make sure you capture this most famous photography spot in Ewha with your family and friends!
2. Drop by Welch-Ryang Auditorium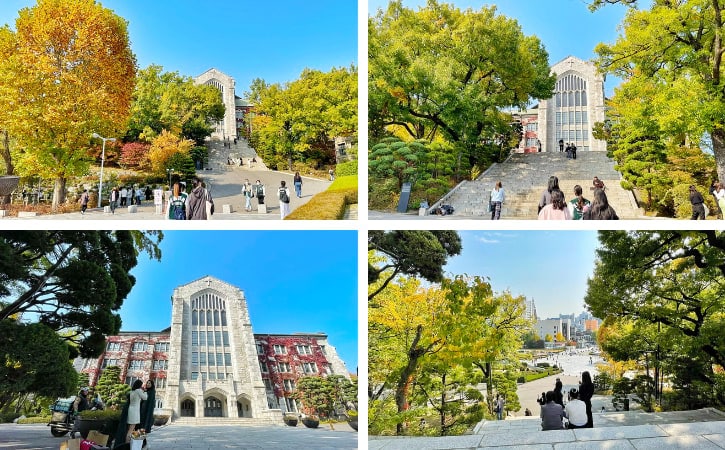 Another must-see building is the Welch-Ryang Auditorium. Catch a glimpse of this 2,800-seat hall that is filled with state-of-the-art facilities.
Remarkably, the auditorium was once the biggest concert hall in Asia. At present, it's now used for Ewha community services and events.
So, don't forget to explore the area and capture some gorgeous photos. And, you can sit around the stairs if you want!
3. Stroll around the University's Garden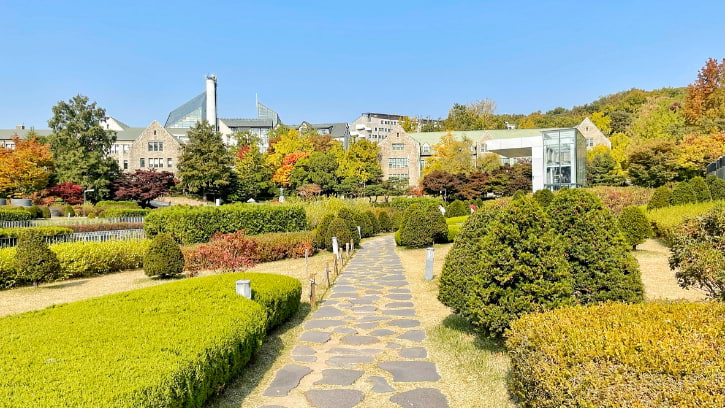 Explore the University's Garden and enjoy the serene surroundings. This is such a peaceful place, making it one of the favorite sections among travellers visiting Ewha Womans University.
Here, you'll also see manicured shrubs and bushes that perfectly complement the green expanse. So, go over the gorgeous landscapes and simply relax.
4. Discover the Clara Hall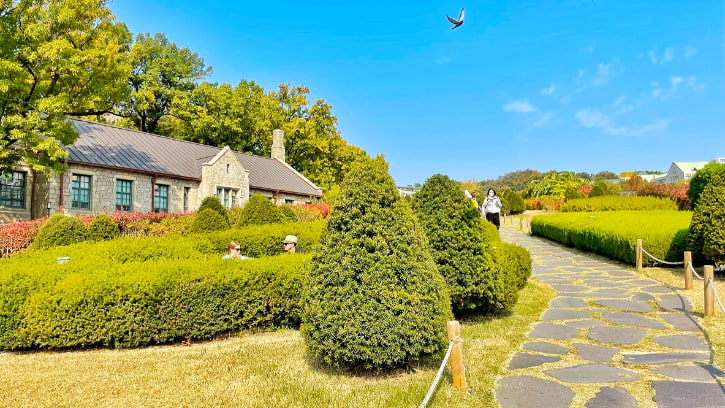 Get on with your day adventure and see the noteworthy Clara Hall.
Before you reach this historical wonder, you'd walk this lovely pathway. The trail itself is a beautiful section that you can use as a backdrop for your photos.
And of course, the highlight of the area is the 3-storey building that was built back in the 1930s. Take a look at this stone structure and adore its striking designs.
5. Gaze at the Pfeiffer Hall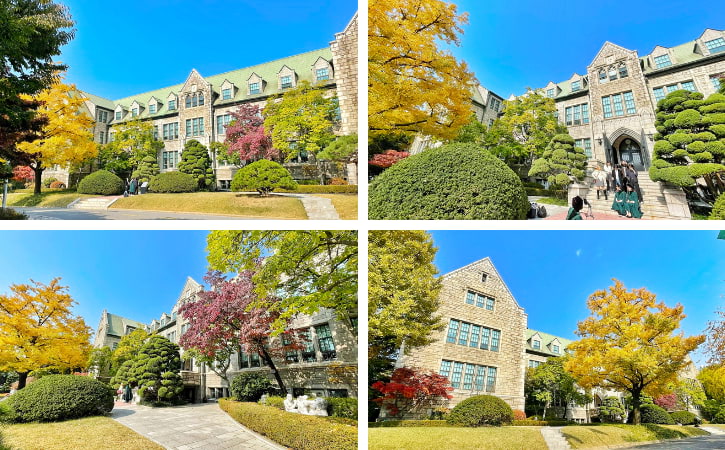 Did you know that Pfeiffer Hall is a pivotal part of the school grounds?
Explore this building that was actually the first structure built on the campus.
From afar, you'll see the grandeur of the exterior that blends well with the nature scene. Because of these attractive views, no doubt this place is also popular among travellers.
6. Explore Ewha Womans University Shopping Street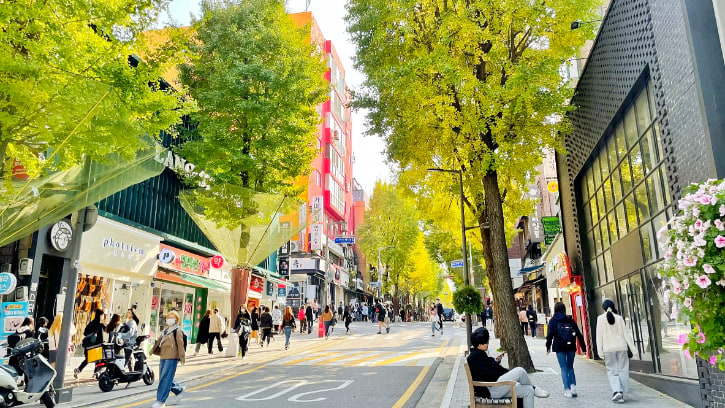 Now, it's time to wander around Ewha shopping street.
There are plenty of stalls around to satisfy your shopaholic heart. Hop from one store to another and discover unique pieces for your personal needs.
The street is full of people from all walks of life. So, take your time and revel in the pulsating atmosphere. For sure, you'd love walking along the street and seeing the animated surroundings.
7. Go over the racks of clothes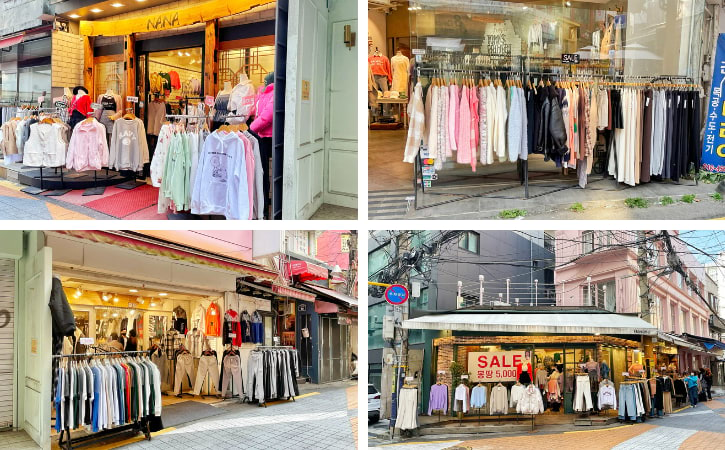 As a famous shopping destination, you won't be disappointed with the choices. There are lots of clothes sold here for both men and women.
Each stall offers a variety of trendy apparel for your clothing needs. These include stylish tops, classic pants, artsy accessories, and a lot more.
So, navigate around the vibrant stores and treat yourself to the latest fashion essentials.
8. Be mesmerized by the collection of shoes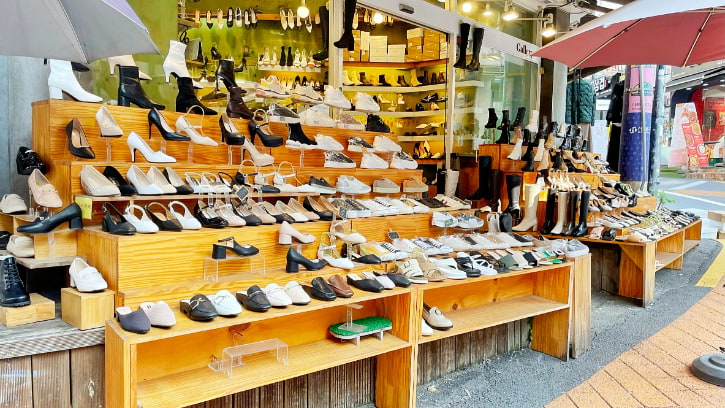 But of course, the place won't be complete without their selection of shoes. And don't worry because they've got several shoe options that cater to anyone.
Check out different stores and be amazed by the numerous footwear collections, from flats to sandals and heeled shoes. These vary in colors and style for your preference.
9. Shop for some cosmetics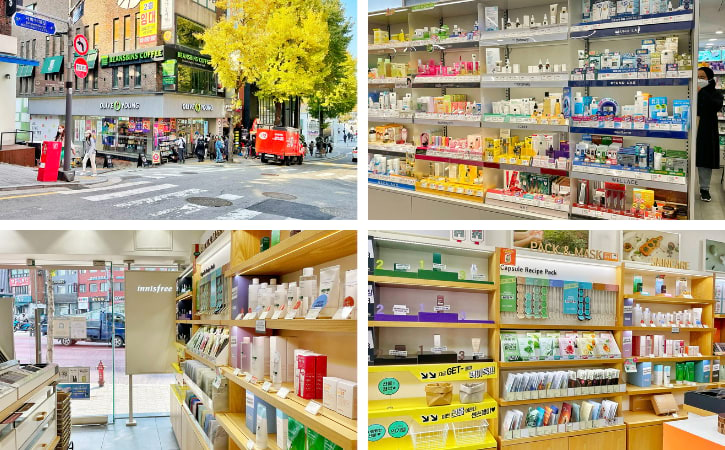 When it comes to shopping on the famous Ewha street, you can't miss Olive Young and Innisfree. These two brands are some of the most popular names in the local skincare industry.
So, get around the stalls and shop for your favorite skin essentials. Don't worry because each stall is loaded with all kinds of products for your face and body needs.
10. Grab a drink at Starbucks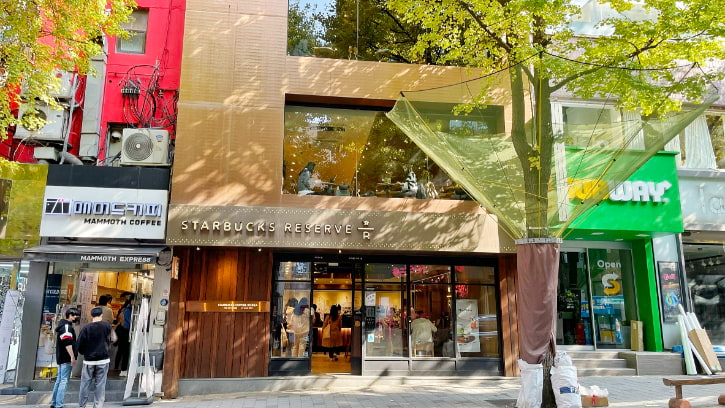 Now, head to Starbucks for a cup of your favorite coffee. This cosy spot in Ewha street is a perfect place after your exploration and shopping spree.
Take a look at their extensive menu of tasty beverages. And, don't forget to pair your drinks with some of their delectable pastries.
Ewha Womans University Shopping Street Map and Guide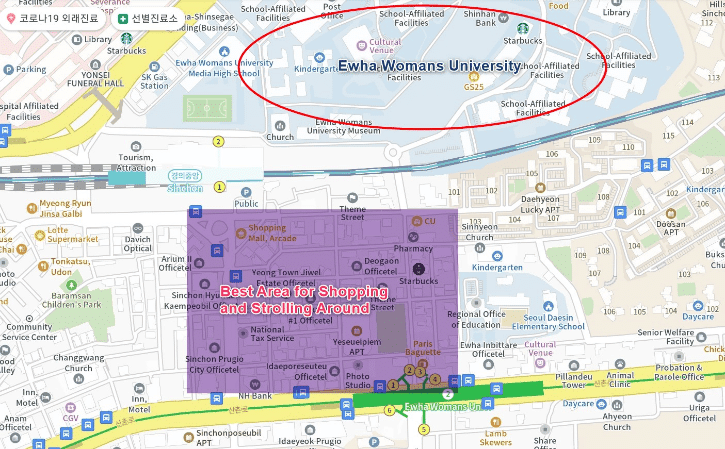 You may refer to the map above to know the best area for shopping on Ewha street.
This document provides you with the locations of the must-see spots at Ewha Womans University for easy reference. So, be sure to download this file ahead of time.
Travel Essential Item: Remember to rent a pocket WiFi router here before going to Seoul. With this, you can surf the Internet anytime and use the KaKaoMap app to help you navigate different places.
The pocket WiFi that I recommended already comes with unlimited data and high-speed internet access in Korea.
Tip: Also, make sure you download the app of KaKaoMap (Android)/ KaKaoMap (iOS) on your phone before your trip. It's because this app offers an English language support function for you to easily explore the attractions.
Tips for Visiting Ewha
I highly suggest that you visit Ewha street, from 10 AM onward. This is the best shopping time since most of the shops only open during this hour.
Another important thing to take note of is that the admission fee for Ewha Womans University is free.
Meanwhile, you should know that the university opening hour is from 9 AM to 5 PM. And, it is closed on Sunday.
Where to Explore Next
Besides visiting Ewha, I highly suggest that you also include Everland in your itinerary. This is a very beautiful theme park in Korea that offers a lot of attractions for everyone. So, try to check out my very detailed guide to Everland and plan your trip in advance.
If you're a shopaholic and you're looking for trendy clothing, don't miss Dongdaemun Market and satisfy your shopping needs.
Also, make sure to see my Seoul itinerary for 7 days here to help you fit all famous tourist sites into your travel plan perfectly.
How to Go to Ewha Womans University by Subway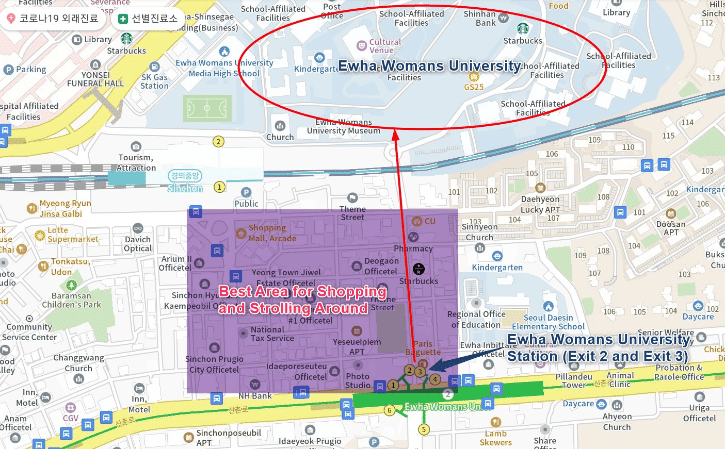 Take the Seoul Subway Line 2 to Ewha Womans University Station. Then, head to either Exit 2 or Exit 3. From there, you'll see the Ewha shopping street just located in front of the exits.
Meanwhile, for Ewha Womans University, you simply walk straight for 5 minutes. After walking, you'll find the entrance to the university.
Related Posts