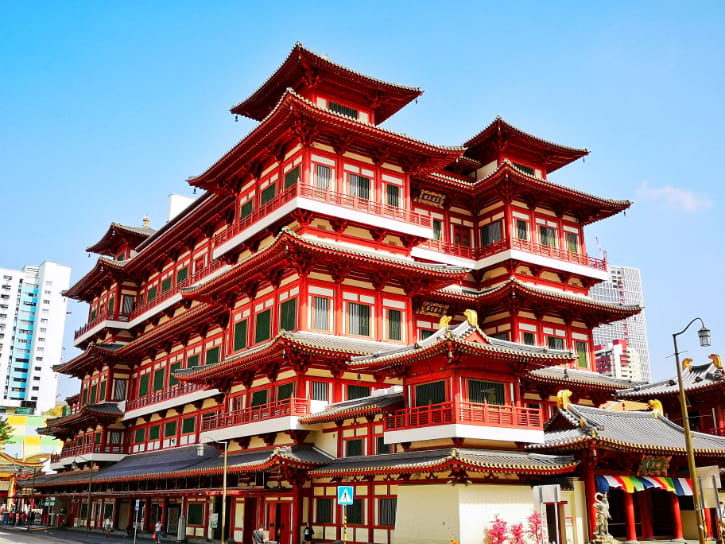 The things to do in Chinatown Singapore are exciting.
So, if you're guessing on what to do in Chinatown, be prepared for an array of attractions.
In this ethnic spot, you will see a more laid-back atmosphere that represents the other side of Singapore.
As a beautiful contrast to the bustling city life, this place is simply a traveler's paradise.
So, here are the top places to visit while in Chinatown!
15 Best Things to Do in Chinatown Singapore
---
1. Chinatown Heritage Centre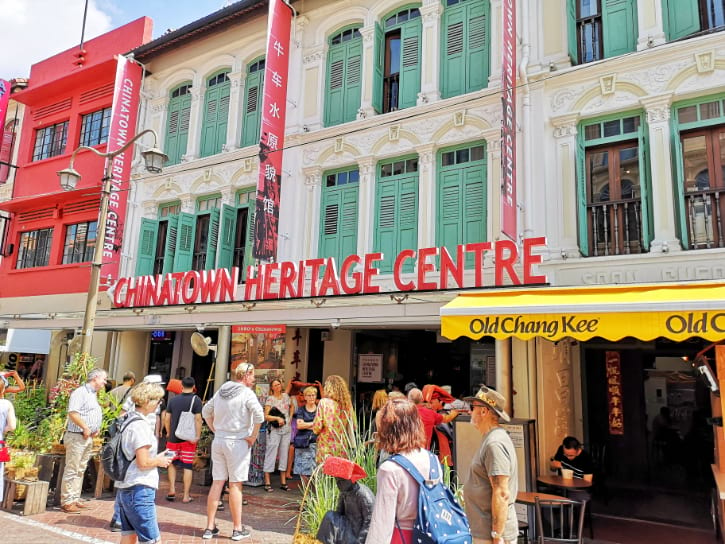 Trace the beautiful history of Singapore's original settlers as you stroll inside the Chinatown Heritage Centre.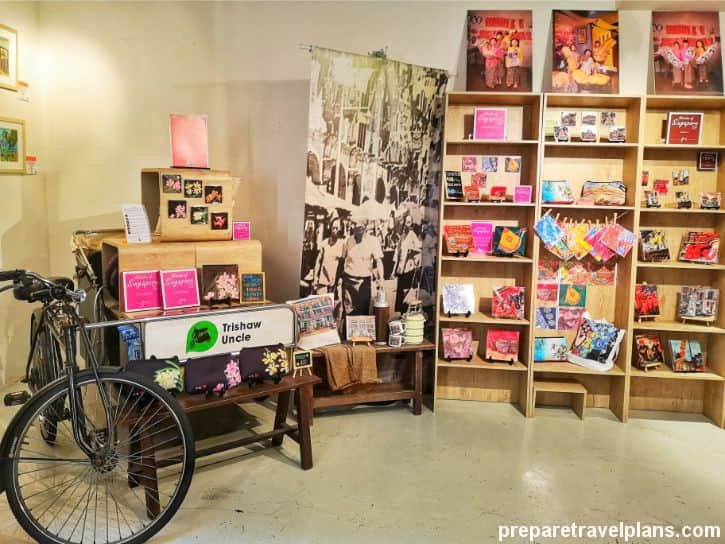 These three antique shop-houses give you the chance to witness the life of the early locals.
Recreating the traditional interiors, the place is filled with ancient artifacts and furnishings from the older generation.
Coming alive within the walls of Chinatown Heritage Centre are the different historical rooms such as the Family of Eight, Clog Maker, Hawker, and Trishaw Rider Rooms.
During the older times, barbers and hairdressers groomed the locals along the five-foot way.
This has been part of the culture among the earlier settlers.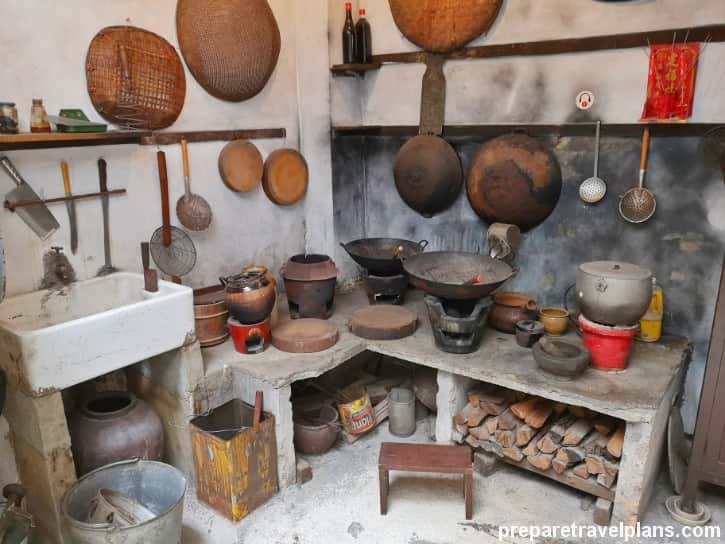 Here's a glimpse of the age-old kitchen that features some distinct Chinese cooking elements, from woks to bamboo baskets.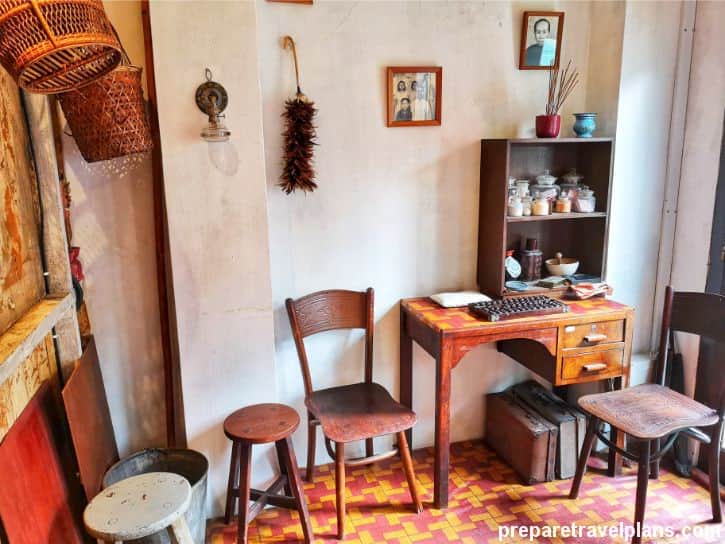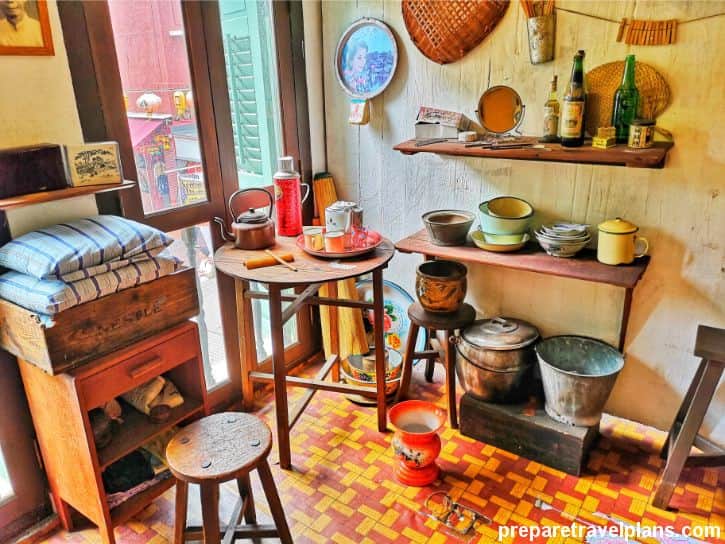 Another important section is the Physician's Family area that shows the place where a physician and his family helped the needy people.
This place defines the bigheartedness of a skilled worker, who ran his practice without a charge.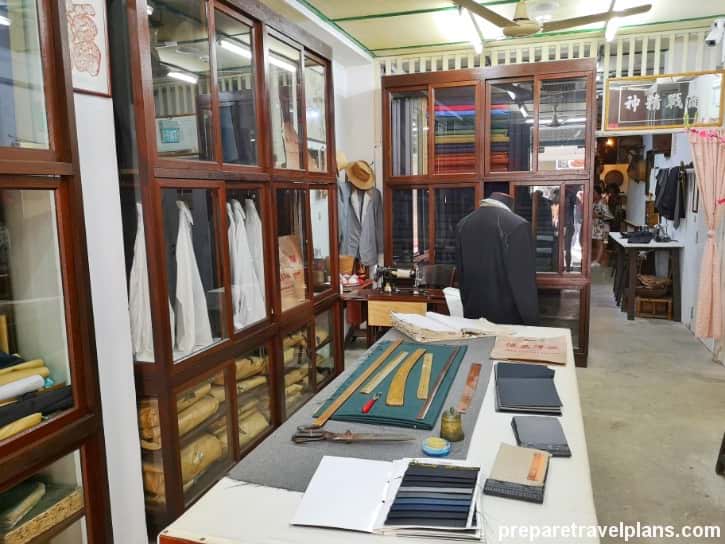 Also, a striking spot within the museum centre is the Tailor Working Area that showcases the significant pieces of the early tailors.
To beat the crowd of tourists, visit this centre in the morning and make sure to spend a couple of hours to see everything.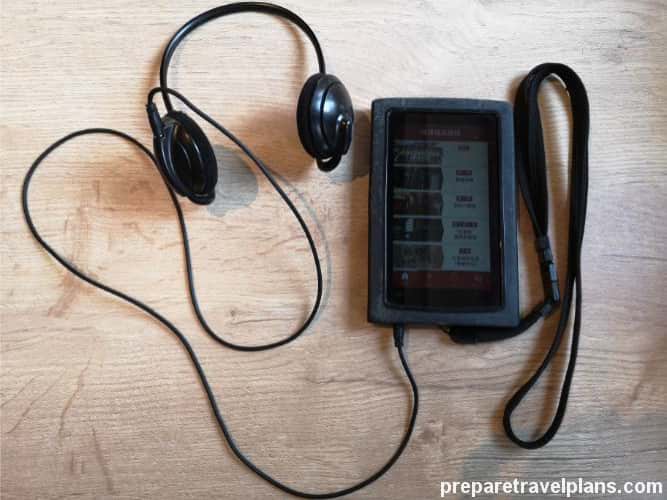 Multimedia Guided Tour
With your admission ticket, you can get an English multimedia guided tour.
The friendly staff are there to explain and assist you on how to use this tool.
You can book your tickets online so that you'll save money. Online tickets are cheaper and are valid for up to one month.
Once you book online, just claim the physical ticket at Ticketing Counter of Chinatown Heritage Centre.
2. Buddha Tooth Relic Temple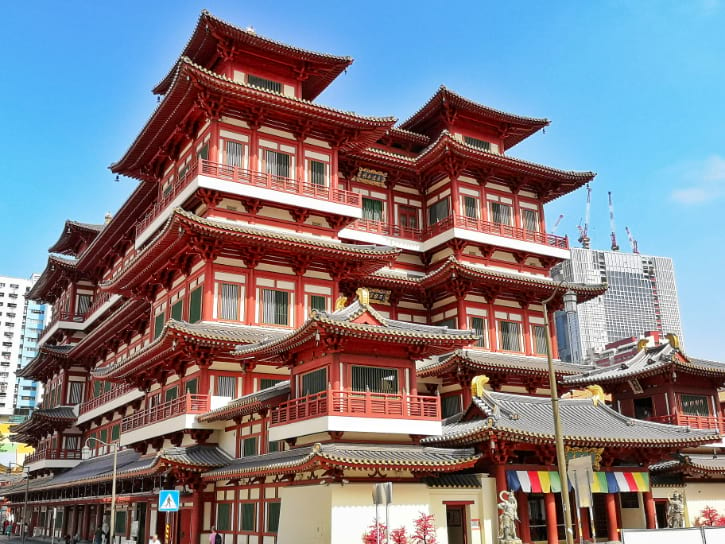 A majestic Buddhist Temple situated within the Chinatown district, the Buddha Tooth Relic Temple is an important place to visit while in Singapore.
This cultural complex is a 5-storey sanctuary that shelters the religious history of Buddhism during the Tang Dynasty.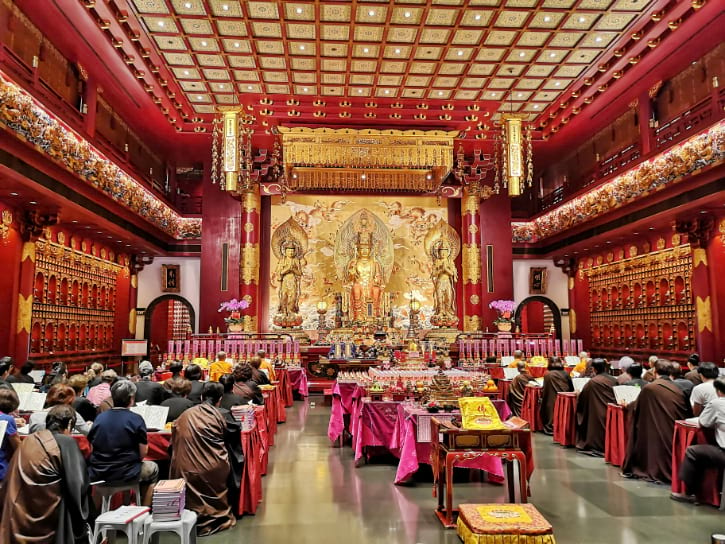 Upon entering the temple, you'll be amazed by the impressive interiors.
One of the most notable features you will see inside is the Buddha Maitreya, which is a significant figure of Buddhism.
And every day, this house of worship holds ceremonies, hence proper attire is required.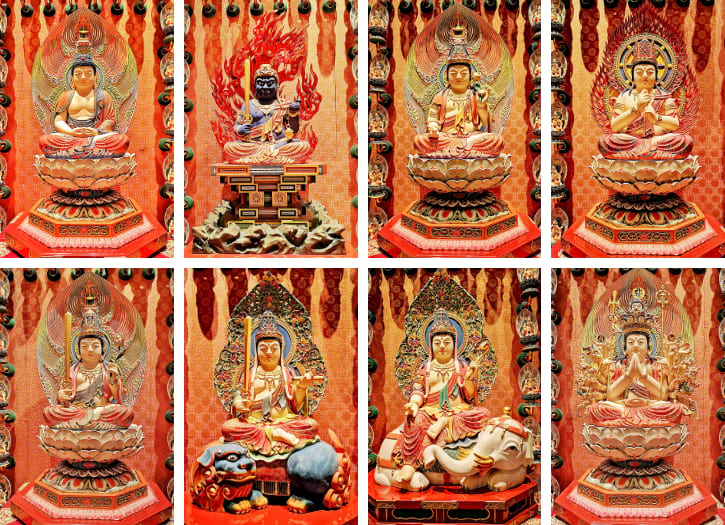 Aside from Buddha Maitreya, you'll catch a glimpse of more significant Buddhism symbols such as Amitabha, Acala, Maha Shtama Prapta, and Vairocana, all with different purposes.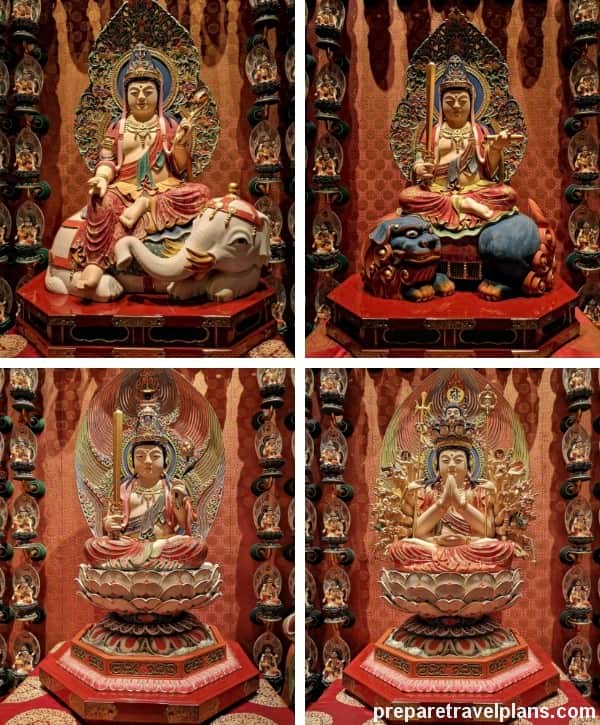 Other important figures you will see inside the temple are Samantabadra, Manjushri, Akasagarbha, and Avalokitesvara.
Carved beautifully, these statues embody different mantras and practices that outline Buddhism.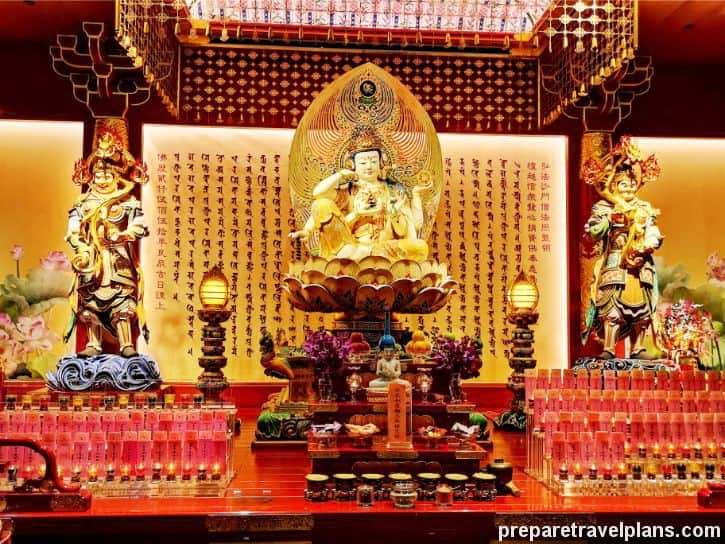 From afar, you will also take notice of the bright sculptures surrounded by candles.
One of the statues is the Cintamani cakra, known to be a wish-fulfilling figure that signifies salvation.
This spiritual jewel is acknowledged not just by Buddhist traditions but also in Hinduism.
3. Chinatown Street Markets
Explore the colorful stalls dotted along the downtown area.
The Chinatown Street Markets hold a variety of shops offering street food, souvenirs, and other local finds―all at reasonable rates.
There's a lot to look forward in Chinatown Street Markets, and one section that deserves a stopover is the Gift Shop, where all gift items and other personalized stuff are on display.
Stroll along this jam-packed spot and shop the things that spark joy!
This vibrant marketplace has everything under the sun. And of course, keychains and souvenir products are the top list of the most in-demand items.
Don't worry because you'll never run out of options here.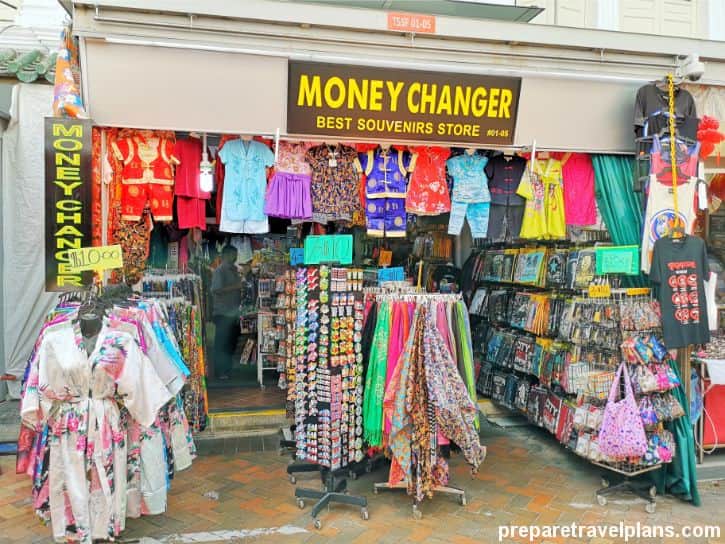 While exploring the street market, for sure you'll pass by a display of souvenir stores that also sells traditional costumes, scarves, and bags.
So, if you want to feel like a local Chinese for a day, dress up like one!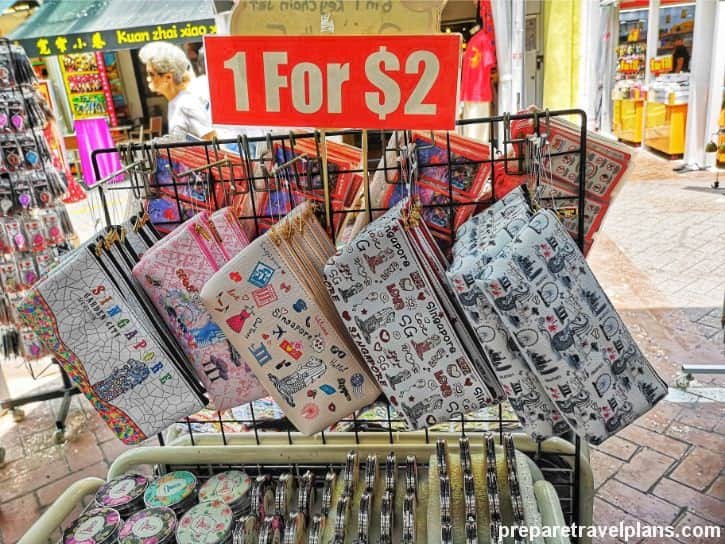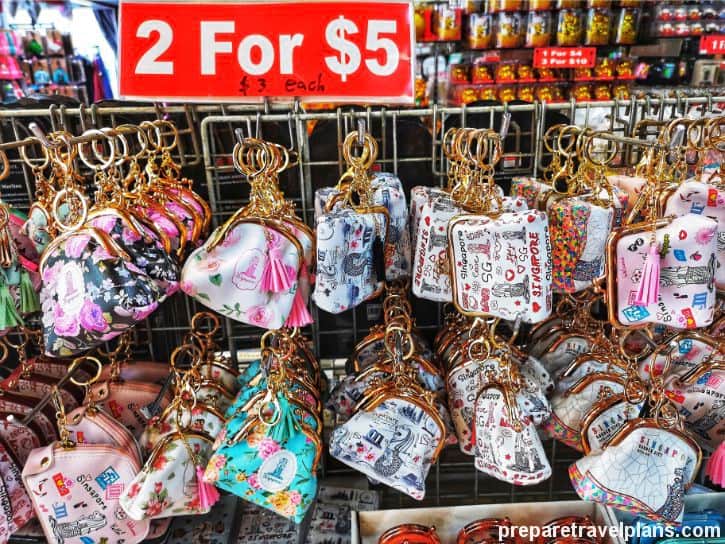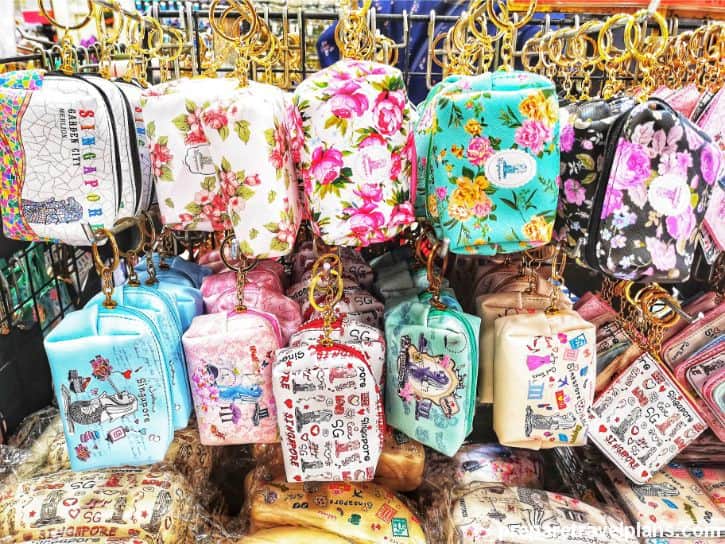 Also sold along the street markets are some cute, mini bags.
They have coin purse and wallets in compact sizes.
These small bags mostly come with printed styles and pastel colors, making them very charming to the eyes.
4. Sri Mariamman Temple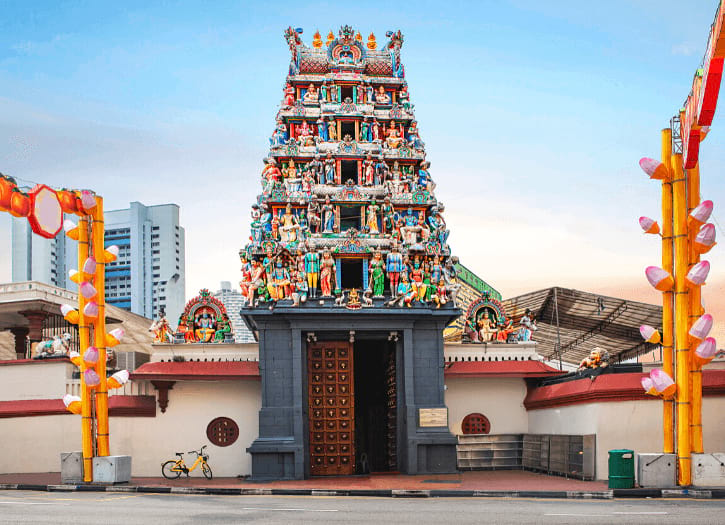 When traveling, a lot of things can definitely catch your interest, yet only a few can keep it burning.
A temple that enfolds both architectural and cultural significance is what Sri Mariamman is all about.
This is the oldest Hindu temple built in the country.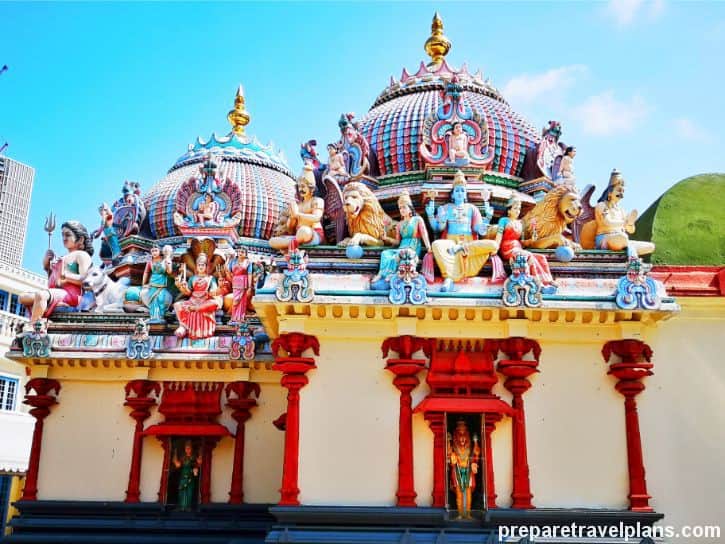 Imagine being greeted by various deities wrapped in different colors encircling the magnificent gopuram or the monumental entrance tower.
The temple's facade—a vibrant reflection of Hinduism's diversity and enduring roots—pulls visitors in a welcoming embrace.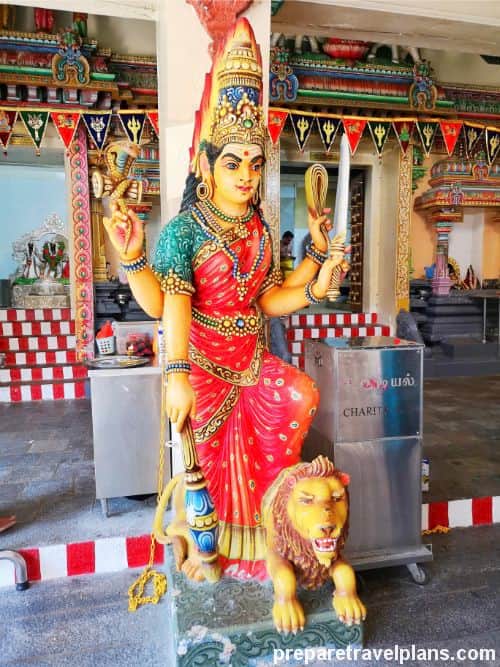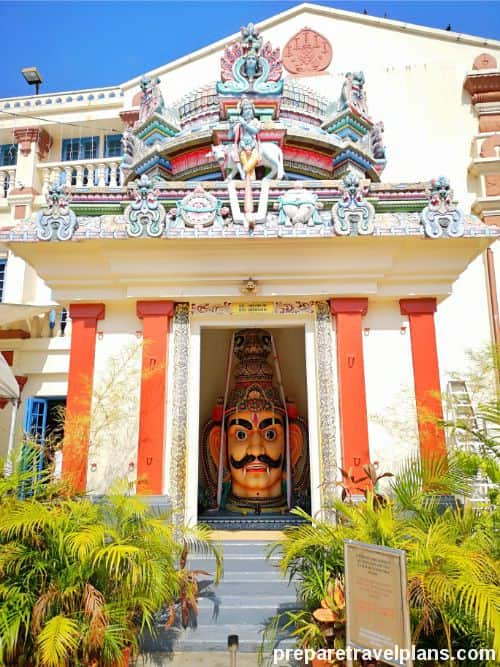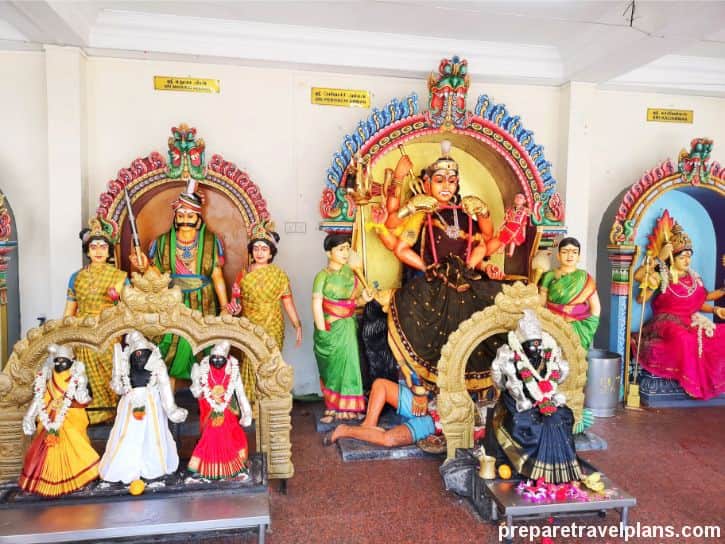 The temple's interior also stuns the visitors because of its sophisticated painted ceilings and detailed statues.
You can get a glimpse of diverse figures like Sri Aravan, Sri Madurai Veeran, and Sri Periyachi.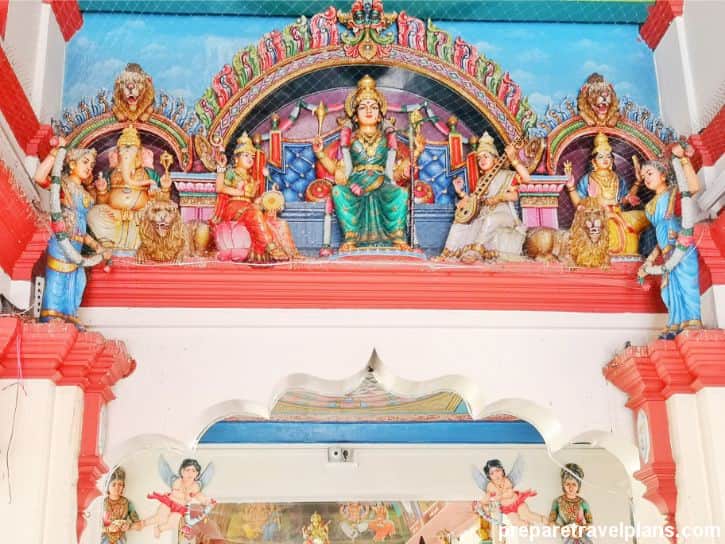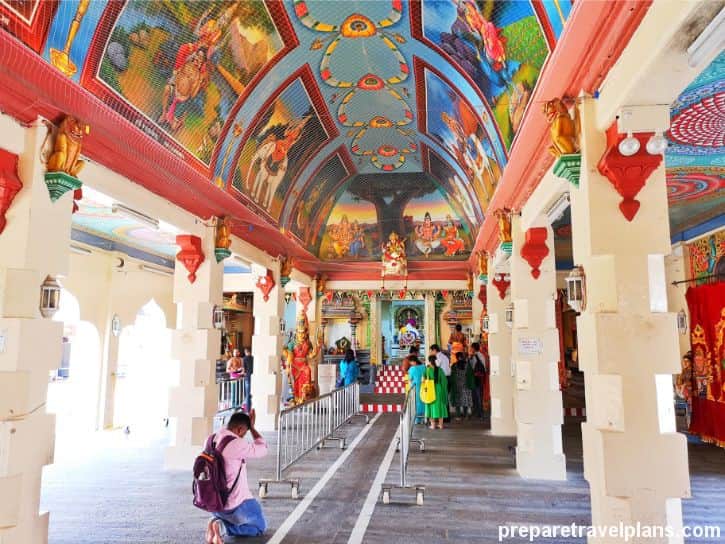 Take into account that the temple has also been home to several Hindus to conduct their activities like praying and even conducting marriage ceremonies.
Pay homage to the main prayer hall and see the main shrine of Mariamman, the Goddess of rain.
5. Mural on Mohamed Ali Lane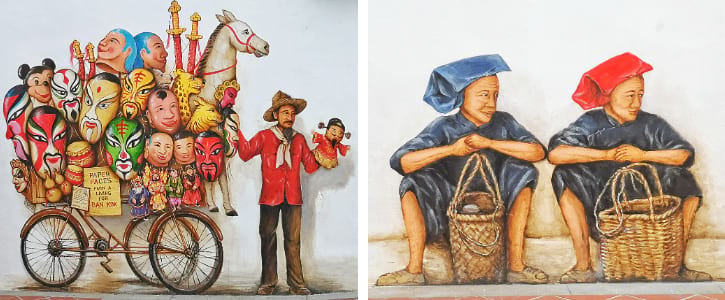 Featuring the life of street vendors during the older times, the Mural on Mohamed Ali Lane is another Instagram-worthy spot in Chinatown.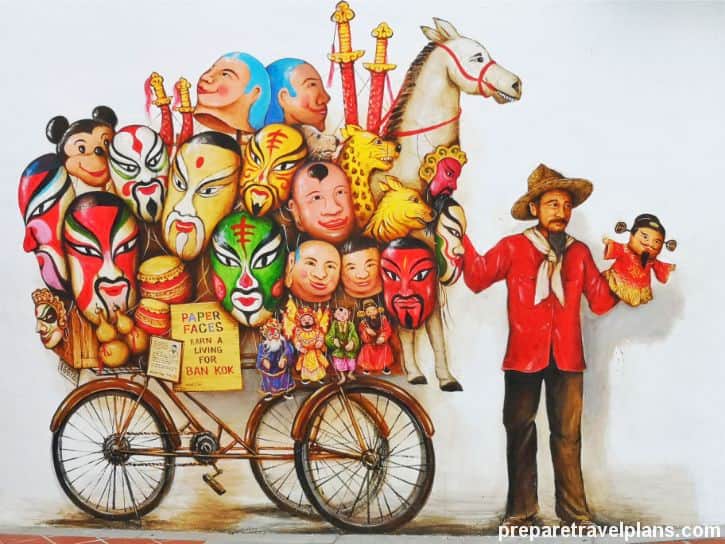 Here, you can take a peek of the colorful street market filled with merchants striving for a living.
Selling paper faces has been one of the jobs painted along the street wall, which further illustrates the vibrant history of the country.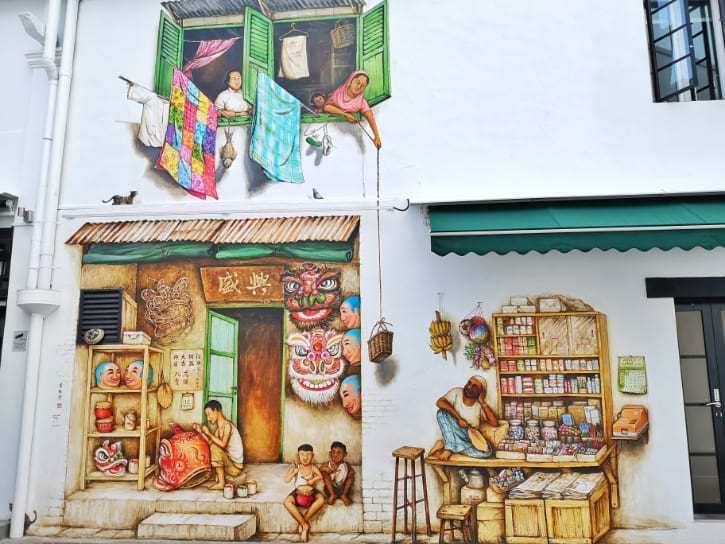 Other impressive portrayals of Chinatown's ancient commerce are the dance head maker and Abdul Kadri at the 'Mamakshop'.
All these beautiful and historical street arts are hand painted by the famous artist, Yip Yew Chong.
6. Liao Fan Hong Kong Soya Sauce Chicken Rice Noodle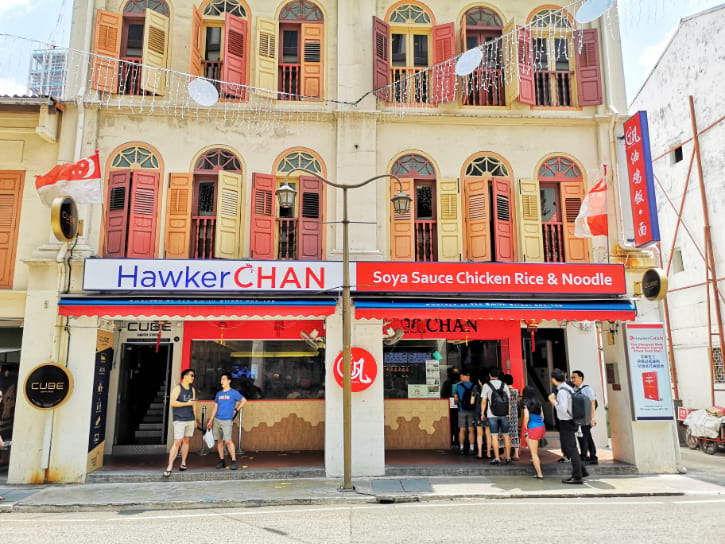 Standing tall along 78 Smith Street is the well-renowned Liao Fan Hong Kong Soya Sauce Chicken Rice & Noodle.
This internationally-acclaimed food spot is owned by Hawker Chan.
Chef Chan's artistry will give you more reasons to stay longer in Chinatown.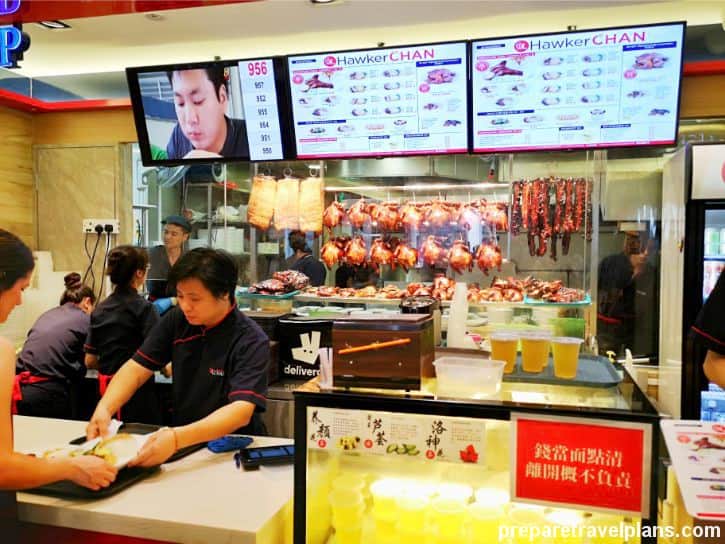 Like you, other tourists and locals share a similar aim, to taste their signature dishes and satisfy their cravings.
The sweet, juicy element of the dishes continues to captivate eaters all over the world.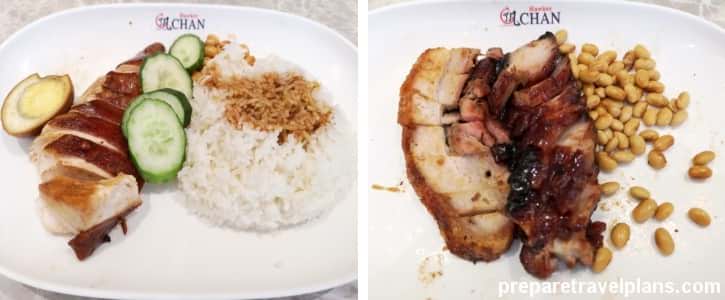 Enjoy the combination of rice, steamed nuts, soya sauce chicken, and char siew.
Aside from that, their Roasted Pork Liao Fan and vegetable dishes are bound to fill your stomach with satisfaction.
7. Chinatown Food Street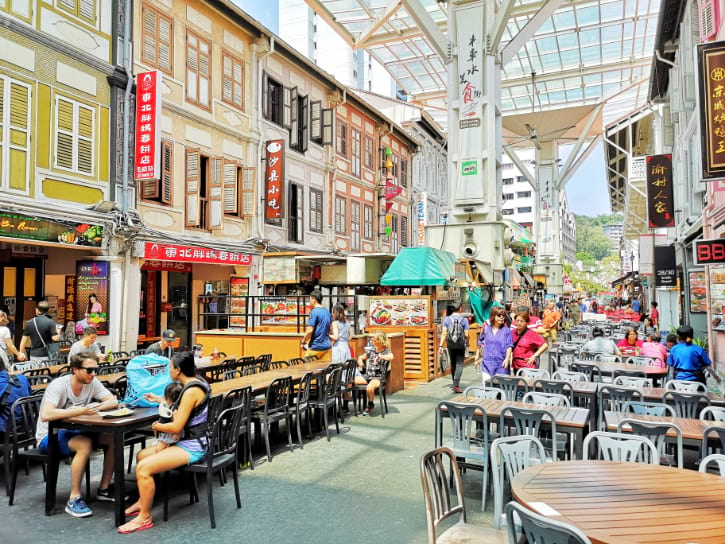 When you want to give your eyes a charismatic ride in Chinatown, you usually go to temples and murals.
But, if you want to take your taste buds into a delicious adventure, for sure you'll end up on the vibrant Chinatown Food Street.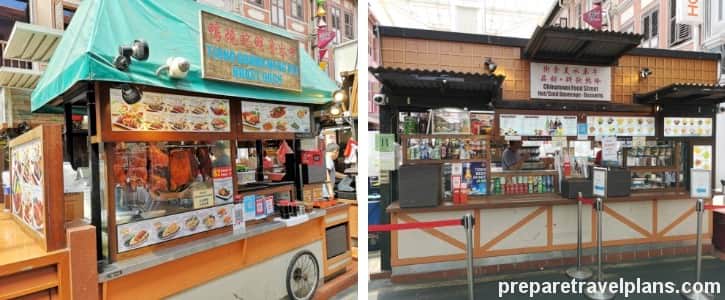 Anyone who is down for desserts and beverages can easily find their favorite spot here.
Different offerings are served in stalls to fit your taste preferences.
You can easily carry these foods and drinks while you make your way to your next destination.
These are perfect for visitors who prefer a casual and quick food trip.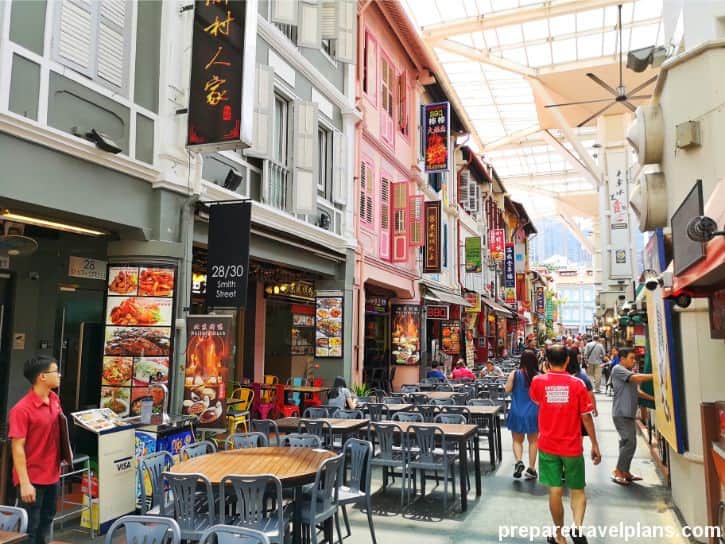 If you're in the mood for a more intimate native food experience, spend some time in the local restaurants.
The Holland Village X.O. Fish Head Bee Hun Restaurant and the Fatty Weng Restaurant are some of the best spots you can visit.
8. Chinatown Complex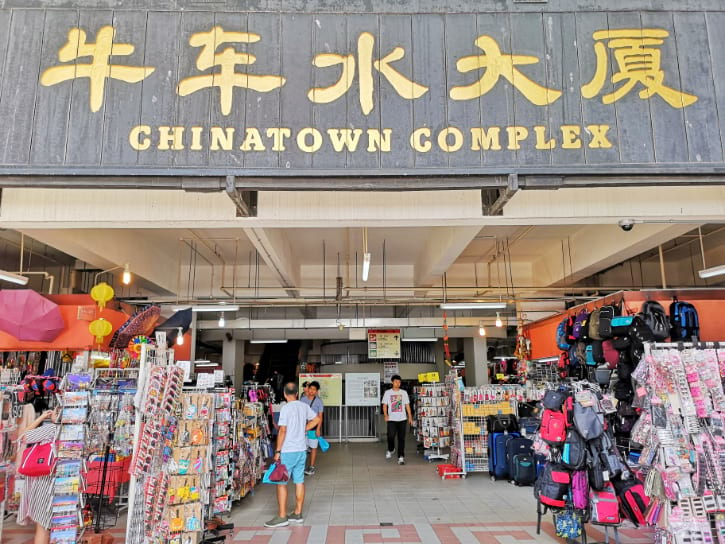 Inside the Chinatown Complex is a flourishing option of quality and inexpensive food and items.
More than anything else, it's best known for its food centre and stalls that bless you with a multitude of diverse dishes.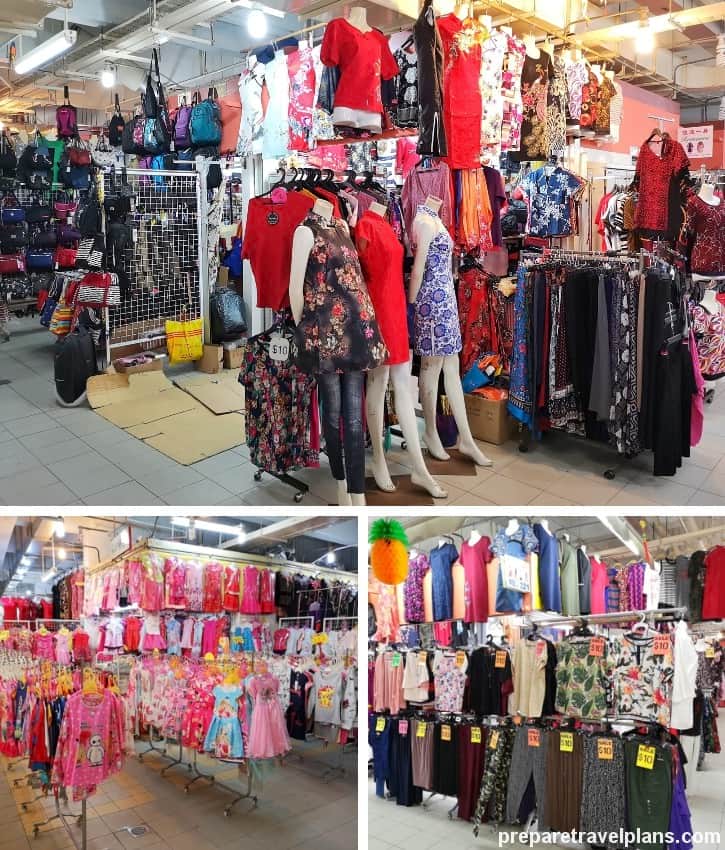 But before you can arrive at your destined food sites, reward yourself with memorable items sold in the complex like clothes, accessories, and more!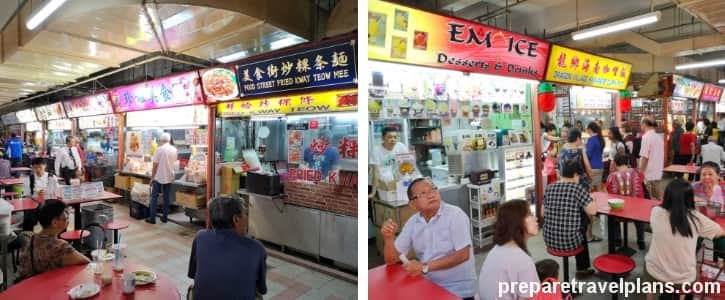 After shopping around Chinatown Complex, choose among the 260 food stalls that will fill your appetite.
The famous Chinatown Complex Food Centre has lots of options―chili crab, prawn noodles, carrot cake, ice kachang, lor mee, and pork intestine.
Some of its finest food stalls are Xiu Ji Ikan Bilis Yong Tau Fu, Jia Ji Mei Shi, and China La Mian Xiao Long Bao.
9. Chinatown Mural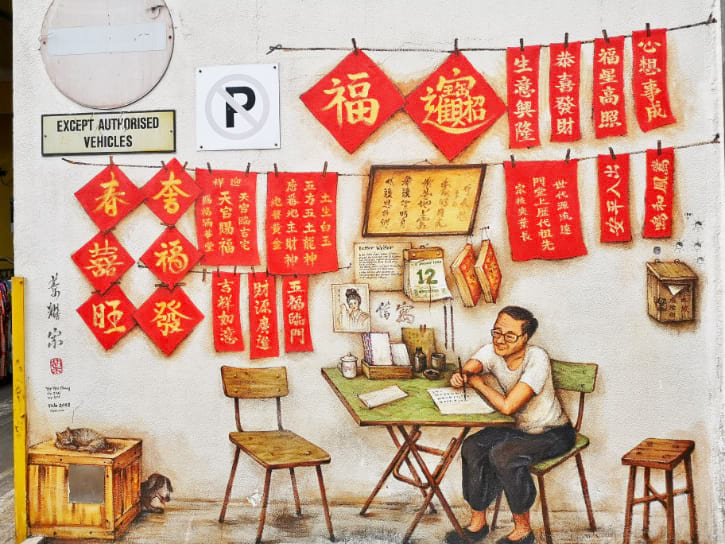 If you want to have a visualization of how people of the '80s exchange letters with one another, the painting on the Chinatown Mural, or the Letter Writer, will do it for you.
Such a scene brings a nostalgic air to people walking by the mural.
The Letter Writer is actually part of the 6 murals the artist dreams to finish one day.
Yip Yew Chong, the artist of this very mural was inspired to paint this illustration as a way to reminisce how migrants communicate with their loved ones back in the day.
Enliven the scene with your trendy poses and bring home a historically important, Instagram-worthy photograph.
Pretend to be interacting in front of the Chinese writer or stand facing the hanging red calligraphies while taking a peek of the letter.
10. Tong Heng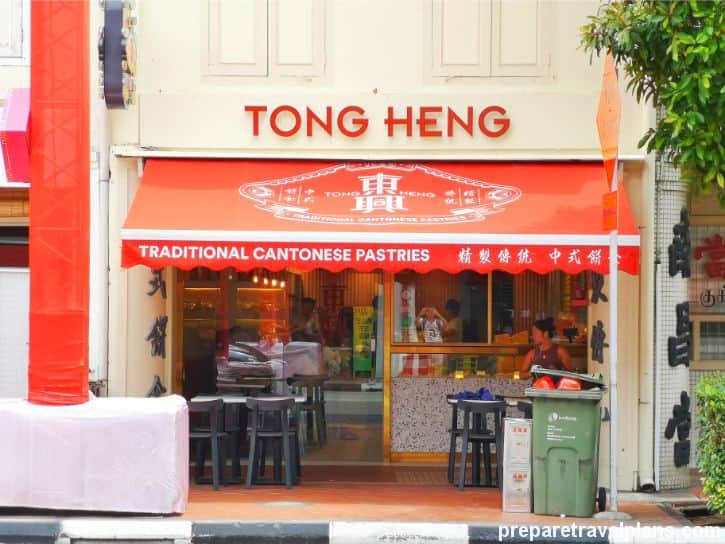 Passing by the iconic Chinese pastry shop is a tease for Chinese-delicacy-lovers.
The beauty of Chinatown, in terms of food, is poured into this pleasing retail shop that stands along the South Bridge Road.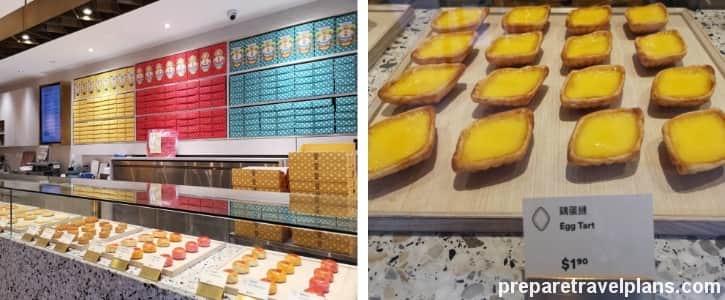 You can buy any of these traditional delicacies as digestible souvenirs to your loved ones.
The sweet, mushy cakes are perfect for celebrating traditional and special occasions that fall under the Chinese calendar.
Its mooncakes and traditional New Year cakes are great takeaways for visitors who wish to bring a slice of Tong Heng to their native lands.
Also, the popular Tong Heng Egg Tart is as irresistible as the other tasty treats.
Tong Heng Egg Tart, along with the Wife Pastry and the Dragon Phoenix Cake, retains the age-old taste of Chinese cakes and pastries that age like wine.
11. Maxwell Food Centre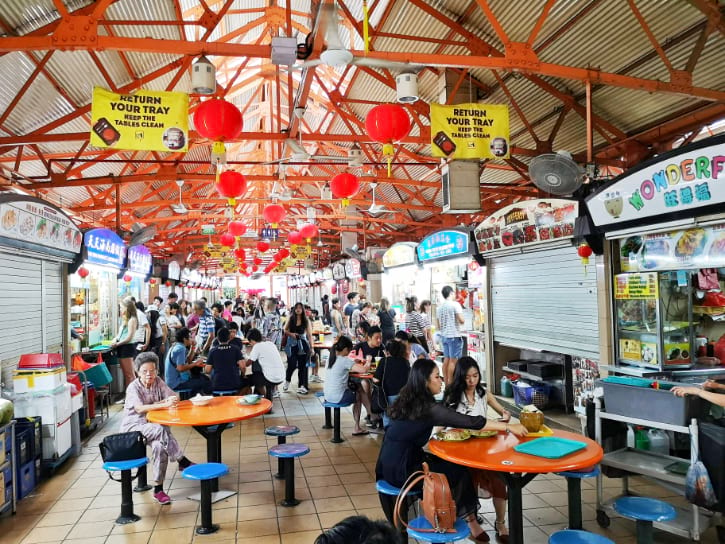 Maxwell Hawker Centre offers a rich array of food stalls for everyone.
The regional cuisines found here are enough to fill your hungry stomach from breakfast to supper.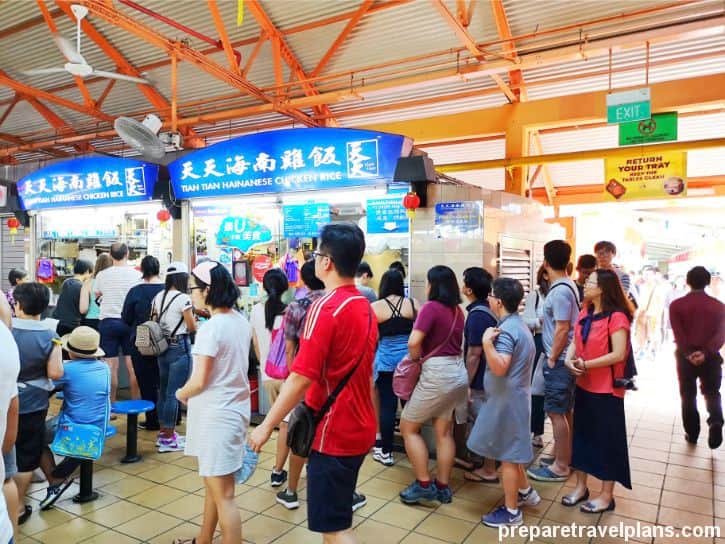 One of the most gratifying stalls at this top-visited destination is the Tian Tian Chicken Rice. Ah Tai is also a favorite by many food-lovers.
However, there's more to Maxwell Food Centre other than its widely celebrated sumptuous chicken rice.
If you want to have a quick coffee time, the Hangar Coffee Express is only a walk away.
Then, complement your drink with an Oyster Cake, Hum Chin Peng, Tapioca Cake, or Weng Pancake.
12. Ann Siang Road and Club Street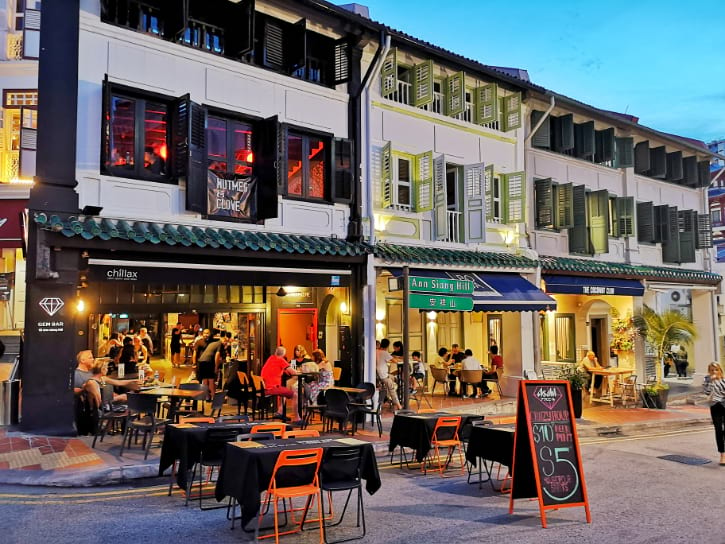 Once you've spotted the street sign with a scribble of the famous Ann Siang Rd, you know you're in for a treat.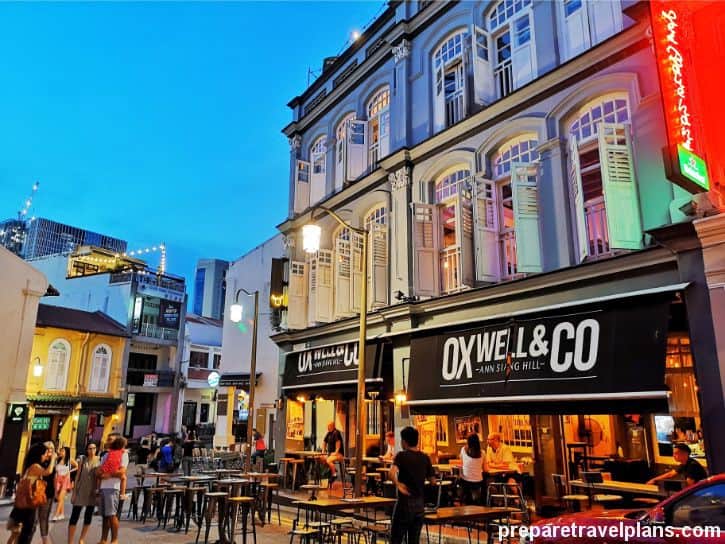 Different boutiques, bars, and restaurants, with the likes of Gem Bar, Nutmeg & Clove, The Coconut Club, and Oxwell & Co are anticipating for your footsteps.
Prepare to be swept by the range of tantalizing flavors all crammed in these old at the same time modern-looking shophouses.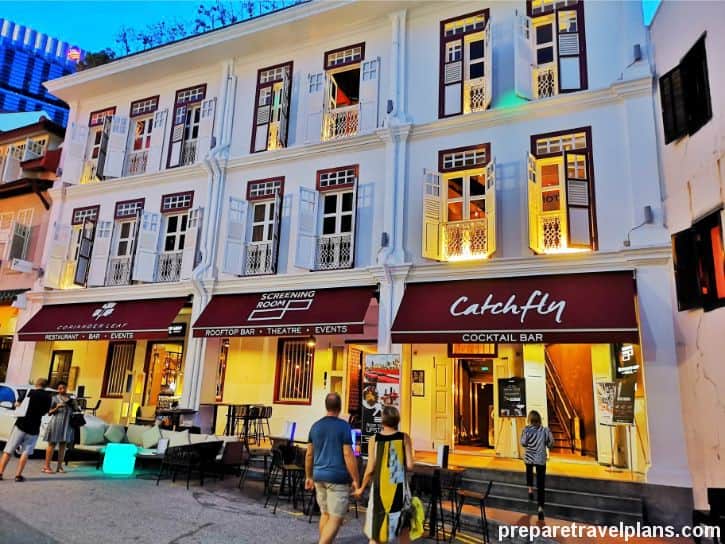 In case you don't know, Chinatown is the place to satisfy every bit of your cravings.
Ann Siang Road and Club Street is a delectable spot for every hungry tourist. Innitbankoksg and SaVanh Bistro + Lounge are top choices too.
If you want to take a breath of fresh air while overlooking the panoramic sight of the city skyline, head straight to the Ann Siang Hill Park.
And if you're having trouble squeezing time in your itinerary, FRY Rooftop Bistro & Bar is a great alternative.
13. The Thian Hock Keng Wall Mural
Temples are time capsules for Singapore's history. To trace back a rich part of the nation's humble beginnings, stopping by the Thian Hock Keng Temple is a given.
Plastered on the walls of one of Singapore's oldest Hokkien Temples are iconic paintings that represent the tale of the Hokkien immigrants.
Their early life, work, and sacrifices are skillfully depicted by the hands of 3D artist Yip Yew Chong.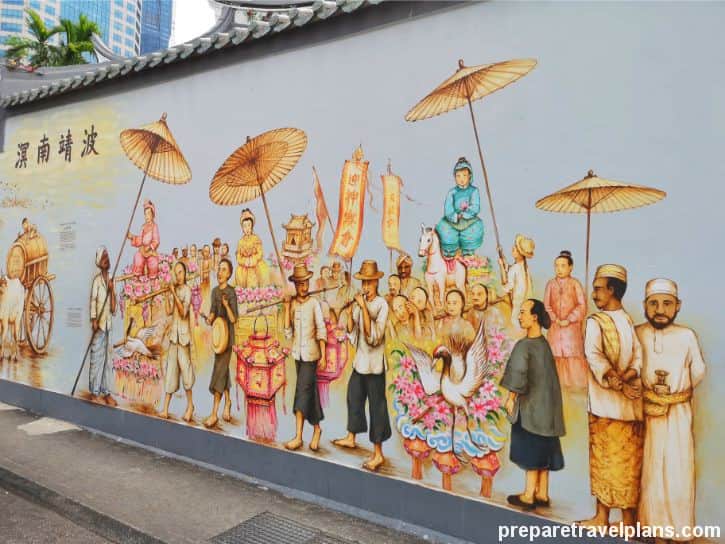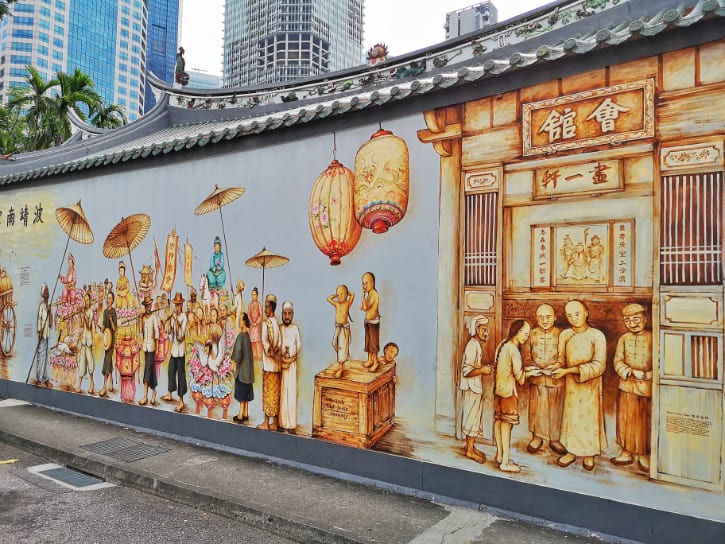 Illustrated at the centre of the mural is the sight of people waiting and beholding the coming of Mazu, the Goddess of the sea during the grand procession back in 1840.
The Goddess was said to have helped the Hokkien immigrants in crossing the sea as they left China for Singapore.
If you plan to witness the mural's 40-meter spread of moving and masterfully crafted scenes, visit the area during Sunday, where not a single sight of a car is blocking this work of art.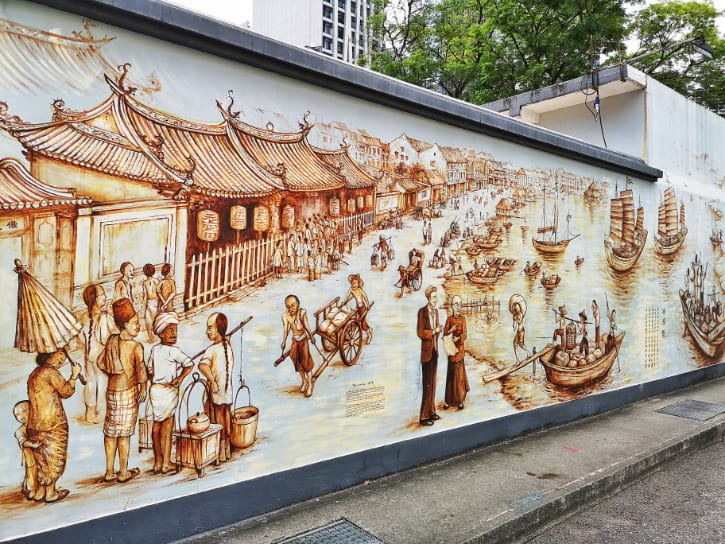 Although the entire rear wall of the temple is bursting with colors, the soft hues of sepia stand out most from the painting.
Notably, these paintings strike the likeness of the ancient times pioneered by Singapore's forefathers.
14. Thian Hock Keng Temple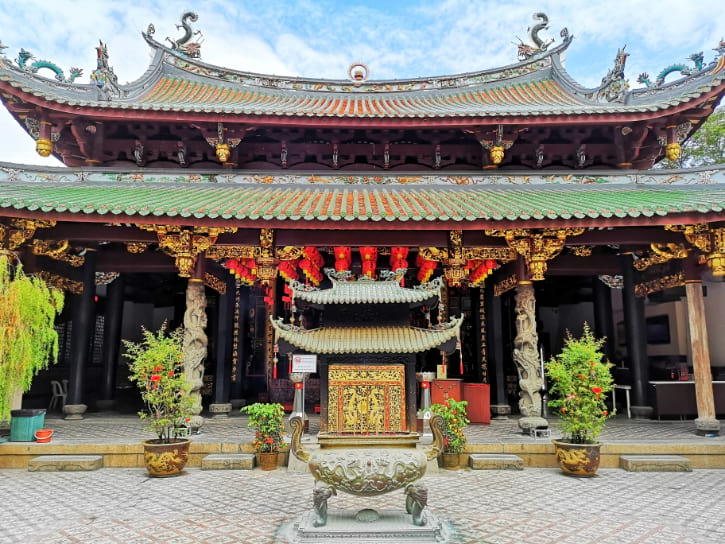 For the Hokkien locals in Singapore, Thian Hock Keng Temple is a significant place of worship.
Constructed in honor of the Chinese sea goddess, Mazu, the shrine is a striking architectural masterpiece, being the oldest Chinese temple in Singapore with deep heritage importance.
And unlike other temples, the Thian Hock Keng Temple is situated in the quiet corner of Chinatown, making it more peaceful and relaxing.
It does not have an entrance fee but be sure to wear decent clothes.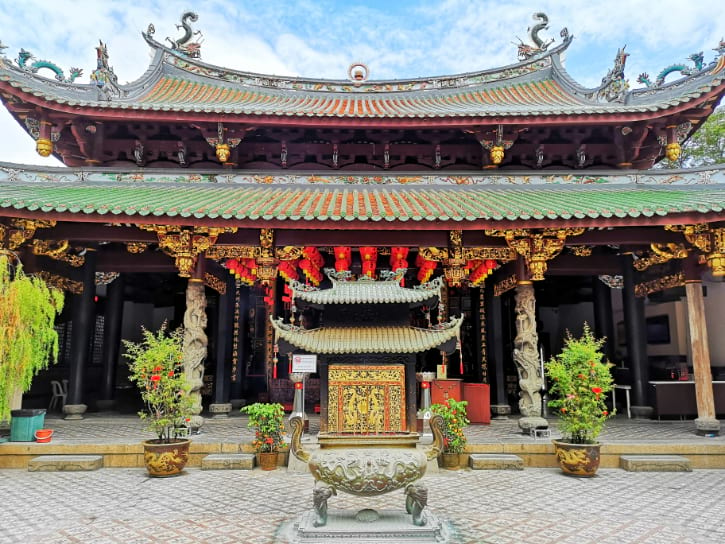 To get a breath-taking view of the entire temple with the cityscape as the background, position your place in the courtyard.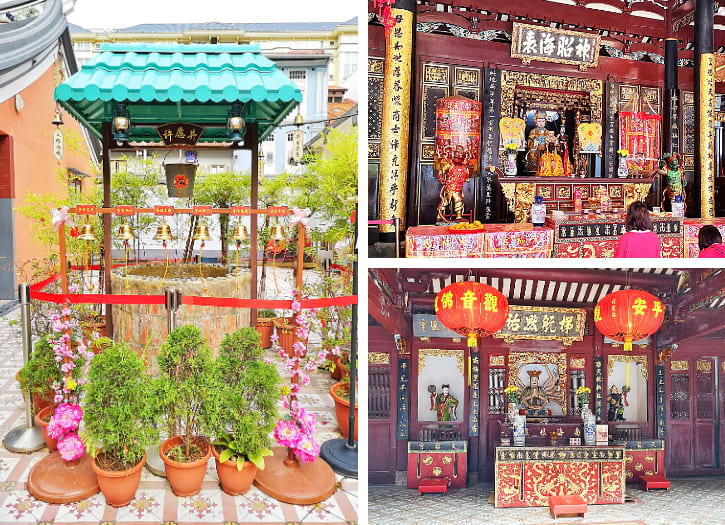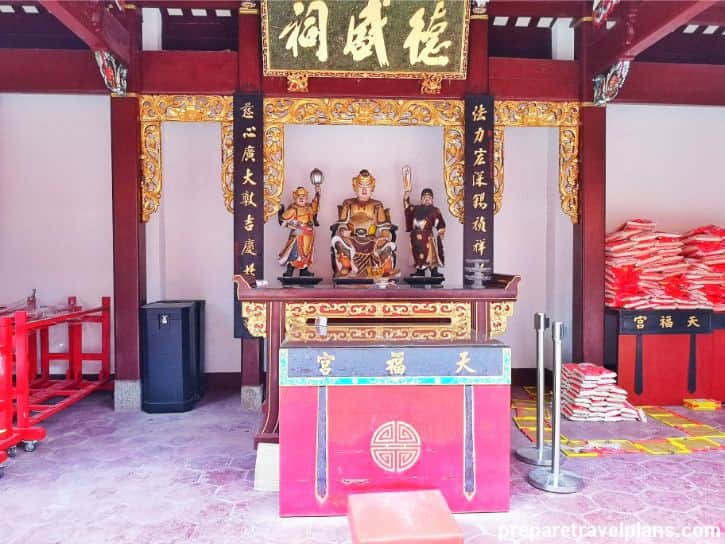 The sense of calmness of the temple extends to its impressive architectural style that represents the traditional Chinese design.
Not only that, inside this serene place, you will witness the statues of the Chinese Sea Goddess, The Sacred, Governor Kai Zhang, and Guanyin.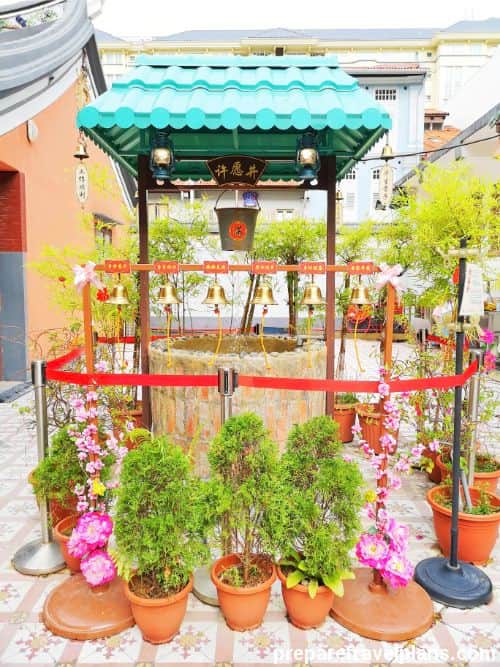 At the back area is a wishing water well, where you can pray for your intentions―whether it is for good health, financial, or peace.
After making a wish, ring the bell and hope for the best!
15. Keong Saik Road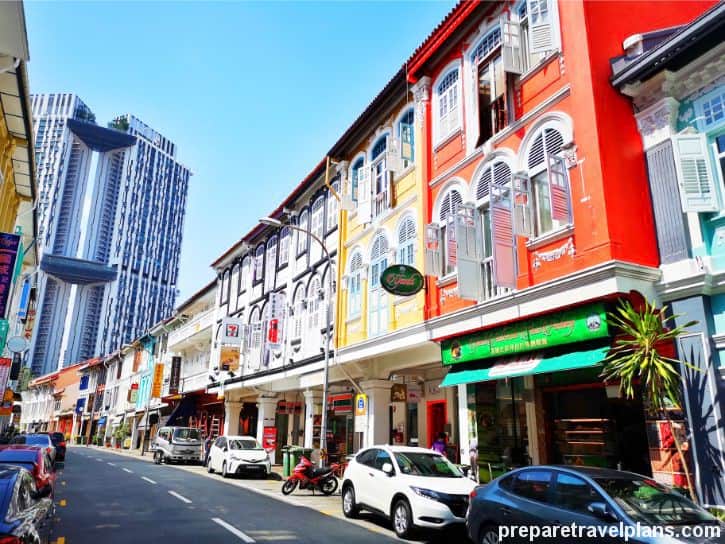 Nestled in the eastern part of Chinatown Singapore, Keong Saik Road is a well-known spot for tourists and locals.
Setting aside its multi-colored exteriors and booming business, Keong Saik Road holds a rather notable history.
It was named after a prominent businessman, Tan Keong Saik, during the 18th century.
The iconic street, however, turned into a red-light district. But in the 1990s, with the help of the Urban Redevelopment Authority, the place marched towards a better future.
Leaving behind its infamous past reputation, the street has become a business centre, a community, and a home.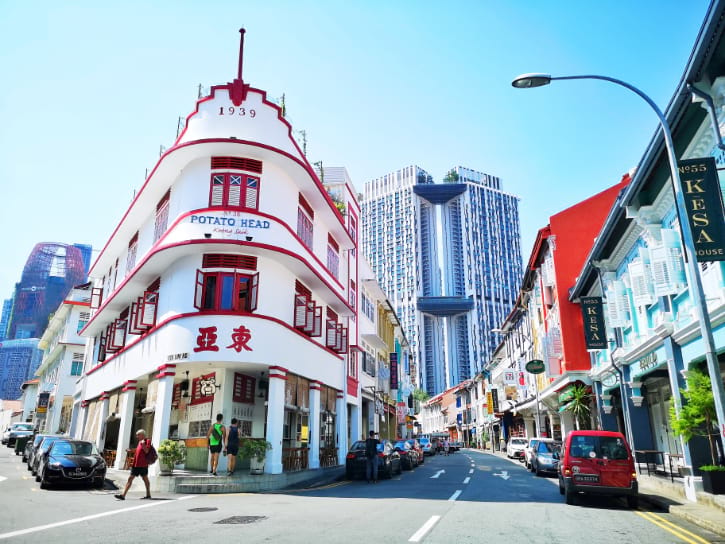 Now dubbed as one of the best foodie streets in the country, there's more to enjoy in this historic avenue.
Lots of top-rated restaurants, food houses, and chic bars are scattered along the area.
One iconic burger/bar spot is Potato Head, a pre-war building that spreads up to 4 floors.
The first floor is the takeaway counter while the second floor is the dining area. Both third and fourth floors are designated for the bars.
Aside from Potato Head, this pretty colorful street is also home to heaps of office spaces and boutique hotels.
So, after enjoying the impressive selection of food choices, snap a couple of Instagram-worth pictures here!
The Best Hotels to Stay in Chinatown
---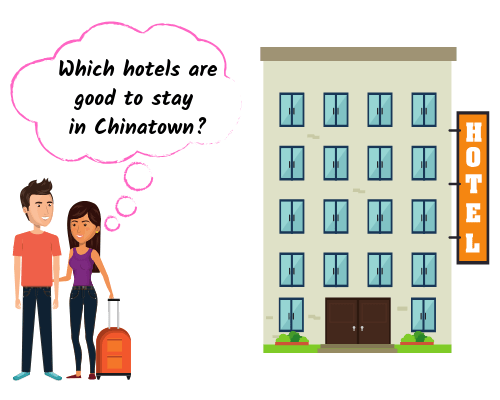 Staying near Chinatown is very convenient because it's very close to a lot of establishments like restaurants, financial offices, and more!
Not only that, it's just a short walking distance to Chinatown MRT Station, which means you can access other popular tourist spots such as Clarke Quay, Sentosa Island, and Marina Bay Sands.
In case you do not know, on the opposite side of Harbourfront MRT Station is Sentosa Island.
To know more on how to go to Sentosa Island and its beautiful attractions, check out the Sentosa Island Guide blog.
Also, most hotels are near the popular Chinatown attractions such as Sri Mariamman Temple, Chinatown Heritage Centre, and Buddha Tooth Relic Temple.
Aside from these tourist spots, these are close to shopping areas and food choices like Chinatown Food Street, Chinatown Complex Food, and Maxwell Food Centre.
So, here are the recommended hotels to stay in Chinatown:
1. Porcelain Hotel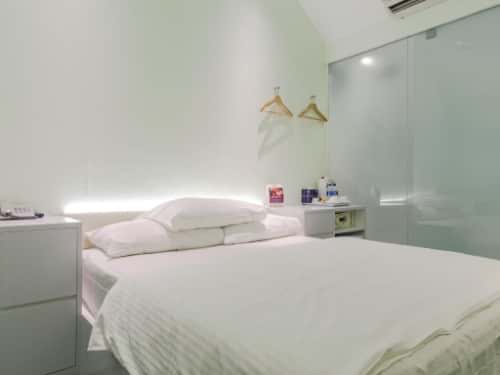 A stylish accommodation near the MRT train station, Porcelain Hotel is a popular boutique hotel offering chic, colored rooms equipped with everything you need.
This is very suitable for those who love charming designs and cozy vibes in a hotel.
For sure, you will not be disappointed!
Classic exterior, chic interior. There's more to this structure than its external colonial-era style. Its rooms are completely stylish and sophisticated.
Lots of rooms on offer. They have more than a hundred beautiful, vibrant rooms divided into 7 different categories.
Amazing amenities. Inside the hotel, there's a spa and gardens.
Great location. Surrounded by a variety of historical attractions, traditional shops, and impressive restaurants.
Read Reviews and Check Room Prices at:
Agoda | Booking.com
2. Wink Capsule Hostel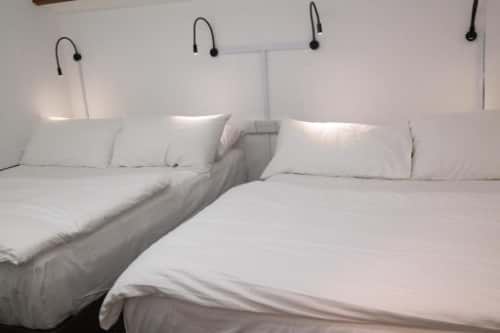 A charismatic hostel situated in the heart of Chinatown, Wink Capsule Hostel is your go-to accommodation if you are on a budget.
This trendy hostel offers a rather unique lodging style―female and mixed dorms in a capsule-style.
If you want, they also have private rooms.
Distinct and decent accommodation. Wink Capsule Hostel is great for budget backpackers and youth travelers who wouldn't mind sharing rooms.
Impressive inclusions. Rates already come with a complimentary breakfast from their cafe.
Well-equipped beds. Sleeping pods are equipped with linens and lockers.
Nice amenities. They provide free luggage storage and reading nooks.
Convenient setting. It is strategically located, which is near most tourist attractions.
Read Reviews and Check Room Prices at:
Agoda | Booking.com
3. The Southbridge Hotel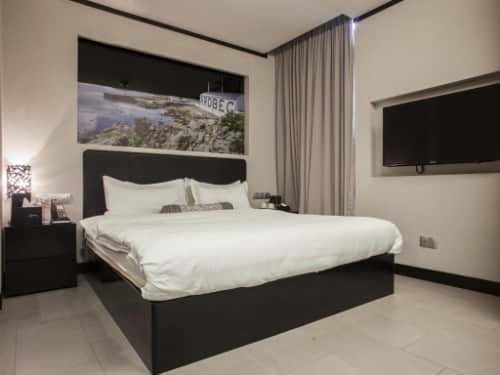 Southbridge Hotel is a multi-functional hotel that offers the comfort of both worlds, making it famous for business tourists and recreational travelers.
Set in the Central Business District, this boutique-style place highlights its traditional exteriors and modern interior fittings.
Near MRT Station. The hotel is very close to the MRT train station, just a 5-minute walk from the hotel lobby.
Luxury living. High-end room facilities for more deluxe accommodation.
Great entertainment. Inside the hotel, there's a whisky bar with regular live music.
Remarkable hotel amenities. Amenities include restaurant/ bar, cigar shop, gym, and laundry.
Read Reviews and Check Room Prices at:
Agoda | Booking.com
Chinatown Singapore Map
---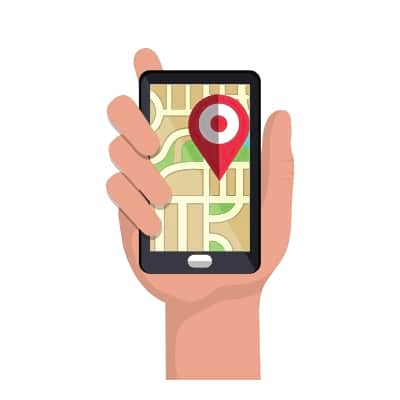 Before going out on your Chinatown adventure, don't forget your Chinatown Singapore Map.
This travel essential assists you in locating the nearest tourist spots and closest stations.
Here's the Google Map that you can use while you explore Chinatown. 🙂
Click here to see an interactive map
Singapore Sim Card for Tourists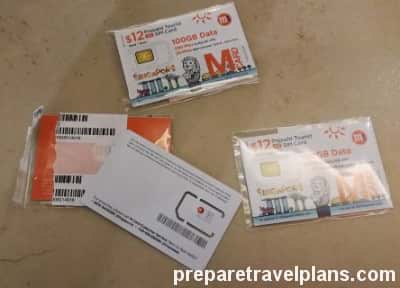 Travelling to Chinatown is fun and exciting. Make it more convenient by getting a Singapore Sim Card that will give you free 500 minutes local and 20 minutes international calls.
Not only that, you also get 100GB that allows you to connect socially in Pinterest, Facebook, and Instagram.
Having a Sim Card while you wander around Chinatown is very useful.
Through this, you can easily connect to Google Maps that will help you explore the attractions smoothly and avoid getting lost.
So, make sure to book the fast speed Singapore Sim Card and simply pick it up as soon as you land at Changi Airport.
Don't worry because the Sim Card offered online is cheaper so you can spend your money on other important things!
Conclusion
There's more to Chinatown than what meets the eye. It's attractive, abundant, and ancient.
Since you already have an idea of what to do in Chinatown, plan your trip ahead of time!
Feel free to bookmark this page for your future reading.
Share this blog to your travel partners through Facebook, Twitter, Pinterest, Gmail or WhatsApp.
Lastly, wishing you have a great holiday in Singapore! 🙂
Discover Other Famous Attractions in Singapore