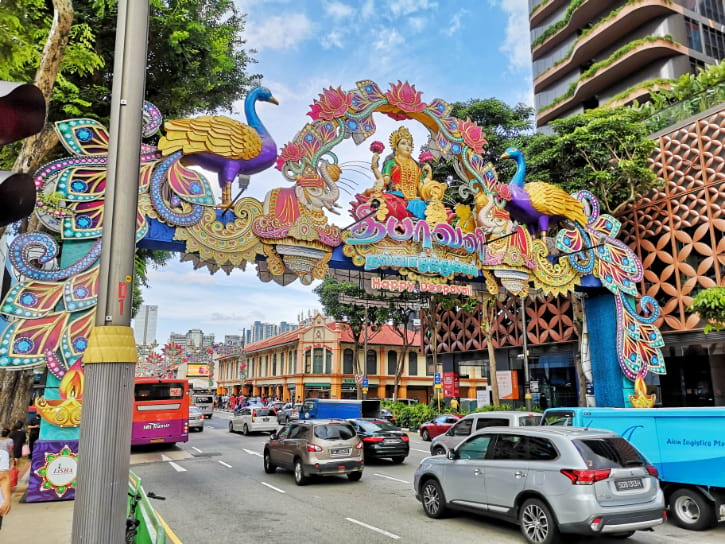 Ever wondered about all the nice things to do in Little India Singapore? No need to worry, because here's a handy list of what to do in Little India!
Little India in Singapore is like a beautiful nation within a nation. Set along the eastern side of Singapore River, this colorful and historical district has always been one of touristy spots in the country. From left to right, you will get a glimpse of India's different facets―vibrant stores, local eateries, and spectacular temples.
So, time to get going and tour around Singapore's Little India like a pro with the help of the listed attractions below. 🙂
If you're planning to visit Singapore several days, don't forget to also see my list of 47 best places to visit in Singapore.
1. Sri Veeramakaliamman Temple – Marvel at the remarkable architecture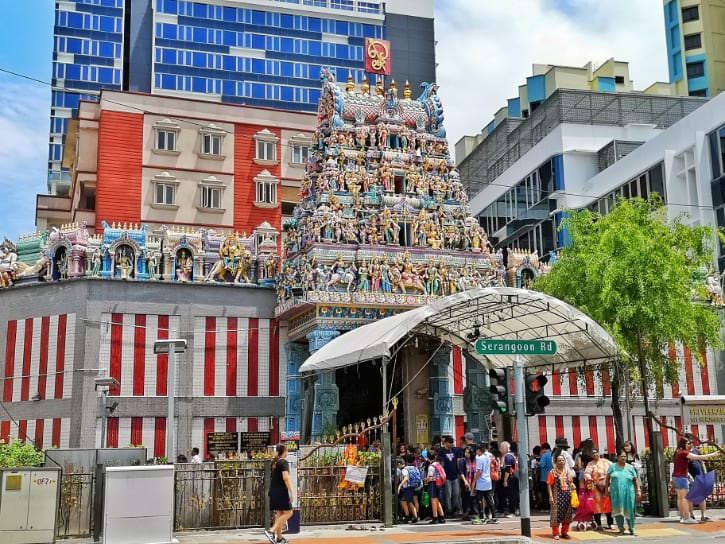 Sri Veeramakaliamman Temple is one of the most visited Hindu temples in Singapore's Little India. Why? It's because this religious structure comes with a remarkable architecture. The colorful exterior makes this an iconic landmark along Serangoon Road in Little India.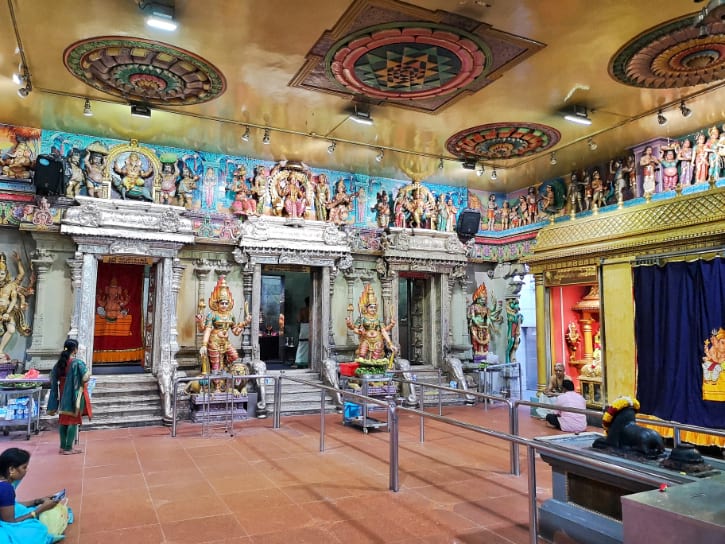 From the main entrance, you can already tell the influence of Hinduism in this temple. It's because this historical temple is actually built in honor of a Hindu goddess.
Over the years, it has served as a sanctuary for the Indian community in Singapore. You can pay your respects at the prayer hall before exploring the temple complex.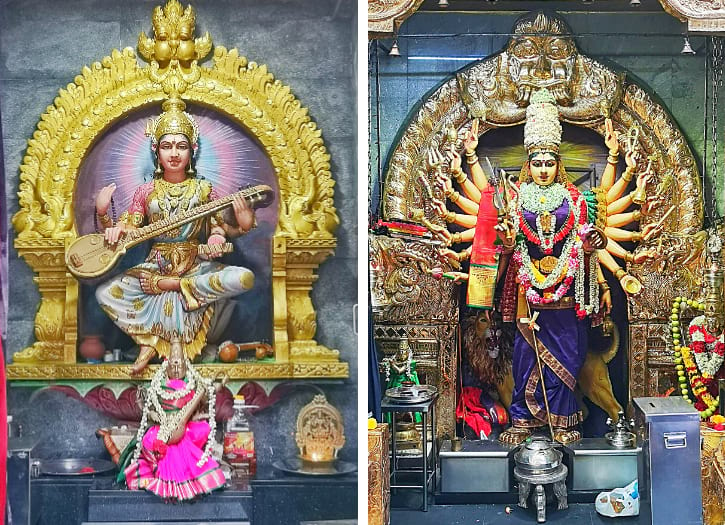 Tour around the temple and witness the impressive collection of Hindu gods. These include the statues of Saraswati and Sri Lakshmi Durgai. Both figures continuously attract visitors because of their sophisticated style.
Address:
141 Serangoon Road, Singapore 218042
2. Indian Heritage Centre – Catch a glimpse of Indian culture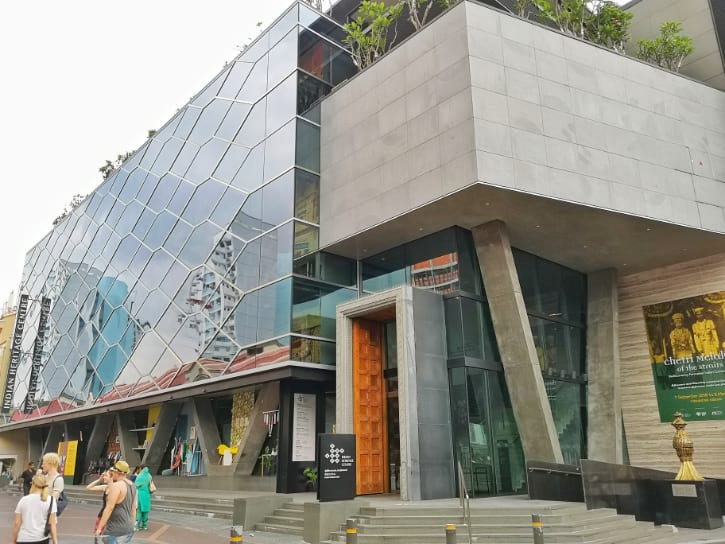 Indian Heritage Centre is a cultural museum in Singapore that is worth the visit. Exploring this museum is a great way to learn about the Indians' role in molding the history of Singapore.
It's also a good place to discover the similarities shared by Southeast Asian countries. So, if you're highly interested in the Indian community in Singapore, this museum in Little India is commendable.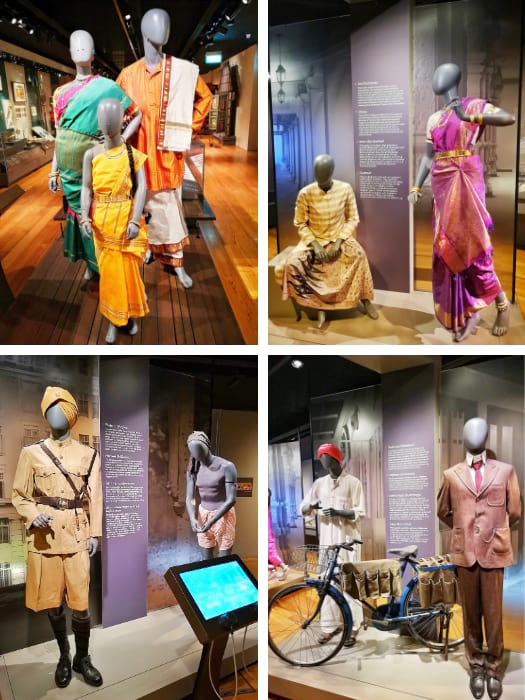 This heritage centre also features the history of the Indian migrants. See the diverseness of early traders and merchants in Singapore through their attires.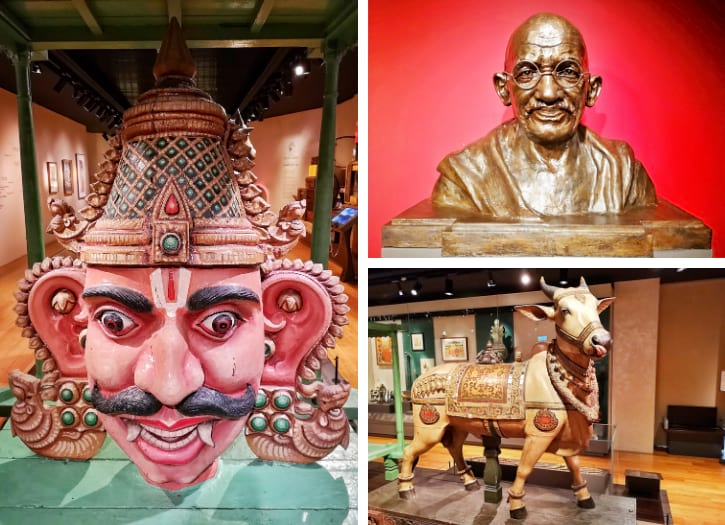 It's easy to differentiate the Indian culture because of their architectural designs. Most of their statues have vivid style and intricate details.
Aravan, Agastya, Ganesha, and Sadashiva are some of the famous figures in this centre. Also among the highlighted sculptures is Nandi, the sacred bull of Shiva.
Money Saving Tips:
Book Indian Heritage Centre Tickets Online (16% Discount)
Address:
5 Campbell Lane, Singapore 209924
3. Tan Teng Niah House – Go see the colourful house design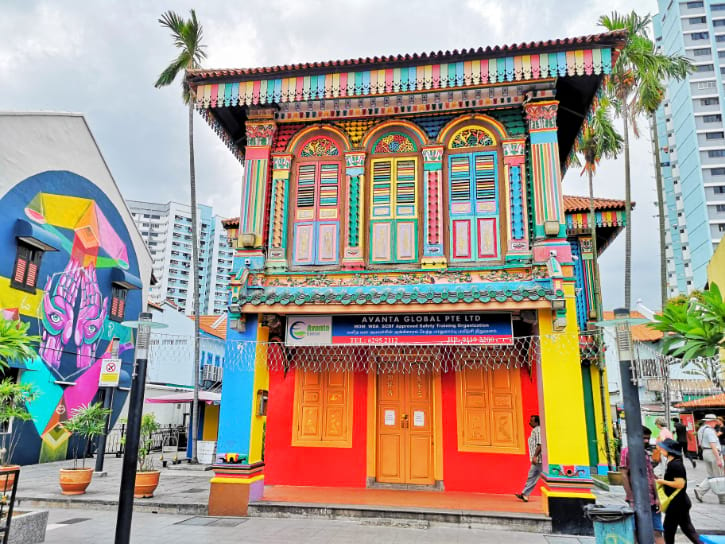 Also included in the list of things to do in Little India Singapore is the Tan Teng Niah House. This cultural spot is considered one of the most picturesque historical places in Singapore because of its design.
The multi colors perfectly blend with the animated Indian culture. More so, it comes with a swinging door, tilted roof, and vivid windows. Not only that but this structure is also tagged as Little India's last Chinese villa.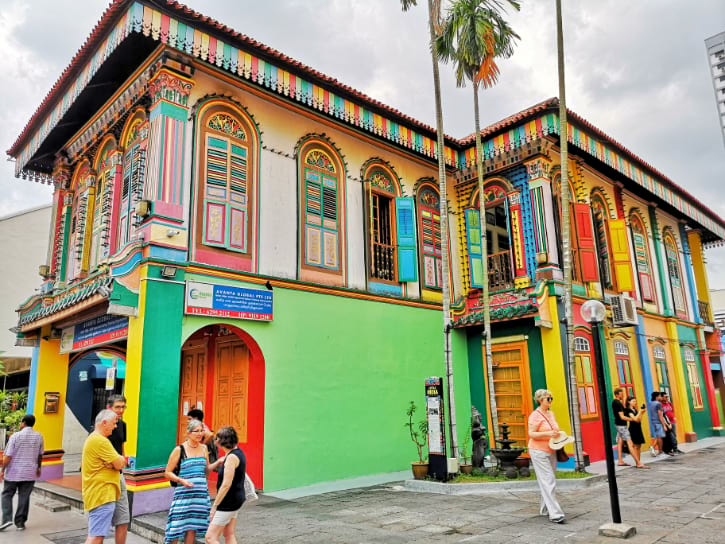 The house is actually named after Tan Teng Niah, a Chinese businessman famous for his factories. And he created this structure to show his love for his wife.
Address:
37 Kerbau Road, Singapore 219168
4. Traditional Trades of Little India Mural – Capture the beautiful paintings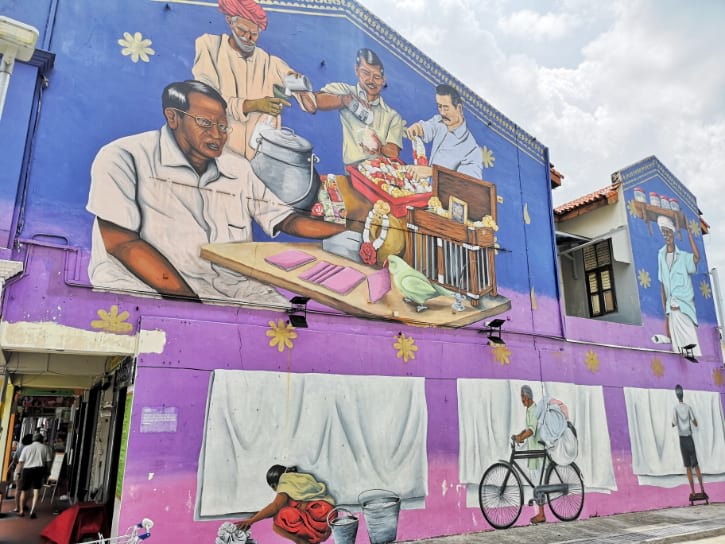 Singapore is known for its captivating street arts and these include the Traditional Trades of Little India Mural. And this beautiful piece by Psyfool reveals his creativity as an artist. More than that, his art serves as a nostalgic narrative of the country's past.
Take a closer look at the mural and you'll discover the livelihood of the early locals. These include making garlands, selling street snacks, and doing the laundry. All these are part of the ancient trades that make up the history of Singapore.
Address:
Belilios Lane, Singapore 219958
5. Serangoon Road – Experience India in Singapore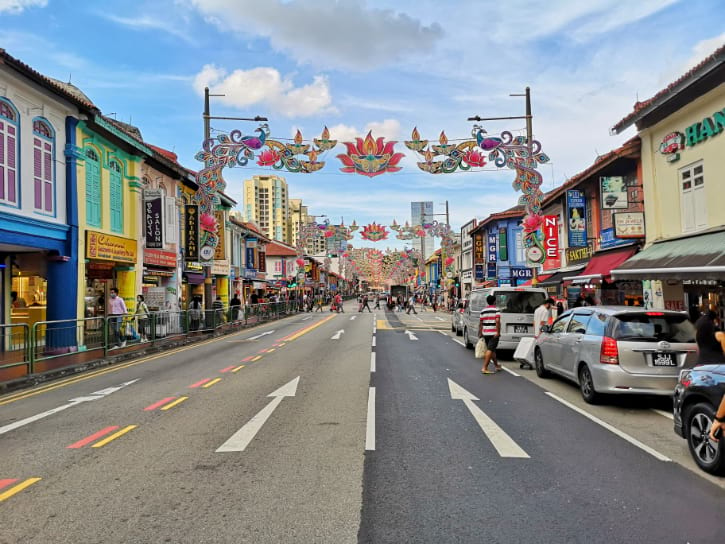 Serangoon Road is always as historical as it could be. In contrast to the high-rise buildings, this section is loaded with fragments of the past.
Wander around the street and stumble upon the lively pieces of Indian culture. There are many stalls that sell a variety of items, from cheap souvenirs to colorful jewelry.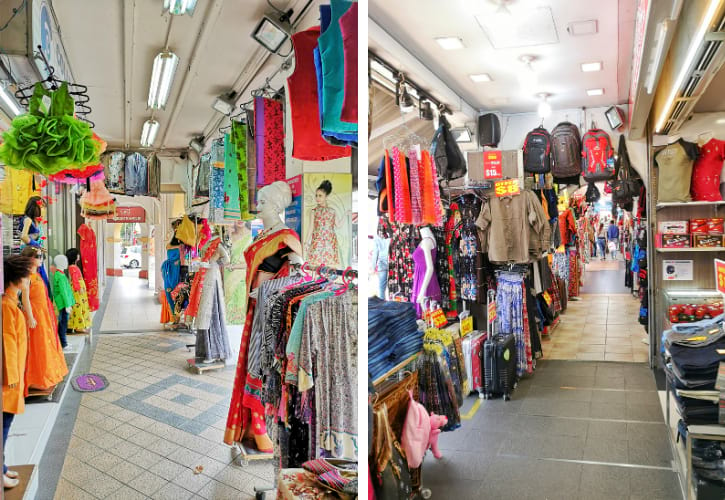 And in this area of Singapore's Little India, you will be surrounded by unique sorts of clothing. For instance, this specific section is filled with traditional Indian dresses and garments.
Aside from local items, there's also an amazing array of local treats here. And conveniently, most of these are decently priced to fit your budget!
6. Little India Arcade – Go strolling around the vibrant shops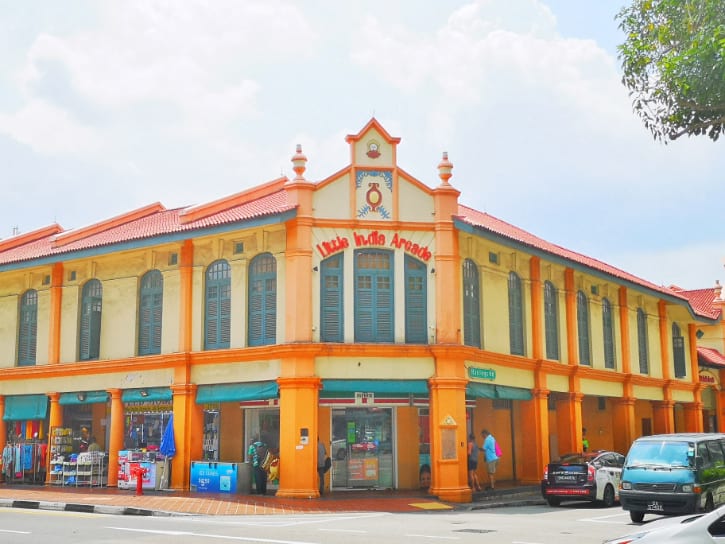 Little India Arcade is a beautiful representation of a traditional shopping centre. This 20th-century building highlights the rich Indian culture through its assortment of stalls.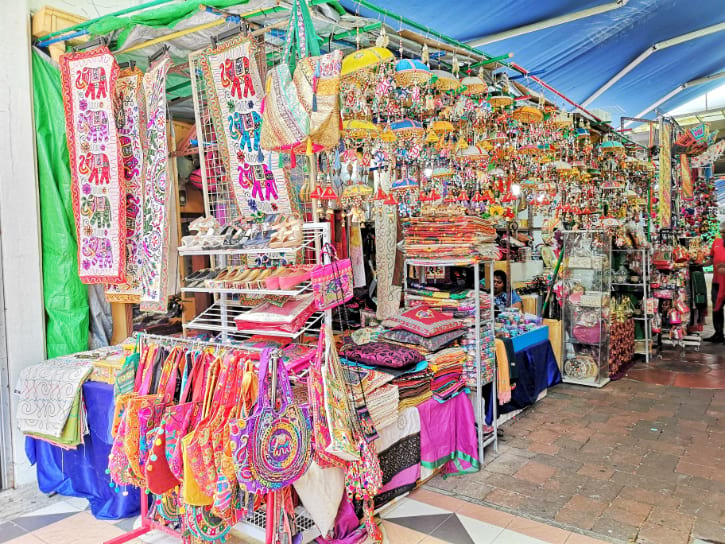 Head to this vast section filled with colorful and cheap items. Each shop comes with an extensive display of souvenirs, dresses, accessories, and other local items.
And did you know that Little India Arcade is also recognized for its henna artists? Yep, so if you've always wanted to try traditional Indian art, this is the best place to go.
7. Abdul Gaffoor Mosque – Visit the spectacular mosque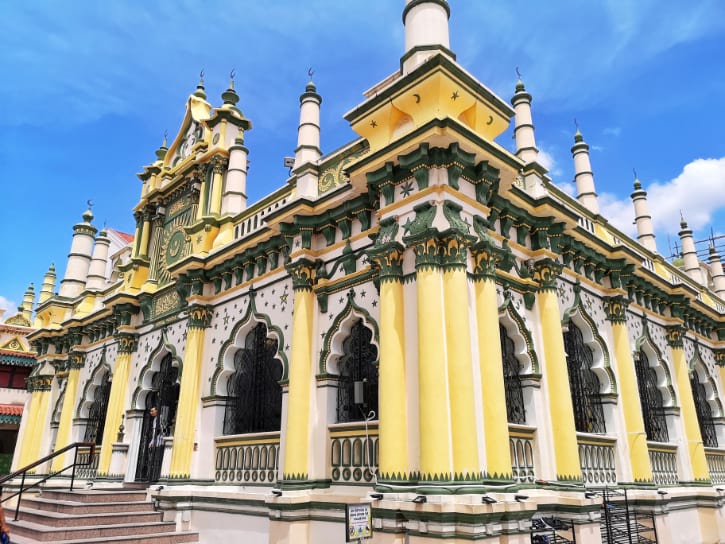 Abdul Gaffoor Mosque is no doubt part of the top attractions in Little India. This religious structure is considered one of Singapore's national monuments. And it definitely earned such reputation through its impressive architecture.
From afar, you can already distinguish the combination of styles. The exterior embraces both Asian and European charms. And these include Moghul, Victorian, and Southern Indian designs.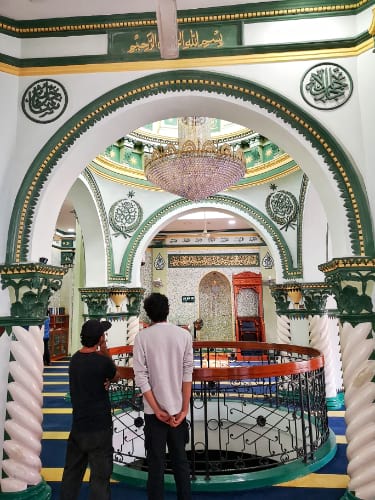 Get captivated by the Neoclassical and Saracenic details in each section. And the most prominent ornamental design of all is the star motif with a crescent moon.
Moreover, this Little India mosque is highly revered because of its cultural substance. In fact, this place offers Tamil and Dravidian language sessions.
Opening Hours:
Saturday to Thursday
10:00 AM – 12:00 PM
2:00 PM – 4:00 PM
Friday
2:30 PM – 4:00 PM
Address:
41 Dunlop Street, Singapore 209369
8. Sri Srinivasa Perumal Temple – Admire the significant Indian temple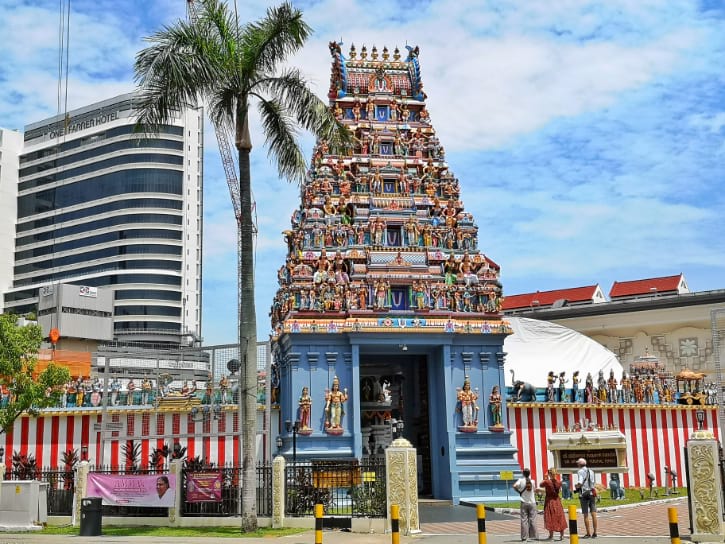 Sri Srinivasa Perumal Temple is the earliest Hindu temple in the country built in honor of Vishnu. Because of its historical significance, locals visit the temple to pay homage to Hindu deities.
And as a major part of the Indian culture, it serves as a venue during the Thaipusam festival. At this period, devotees pierce their bodies to venerate Lord Murugan, the god of war.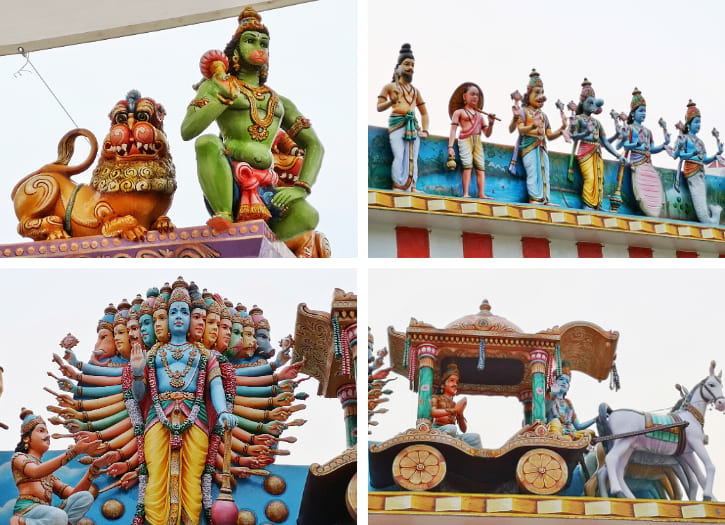 Uniquely, this structure highlights the traditional South Indian architectural style. From the outside, you can see the dynamic display of statues.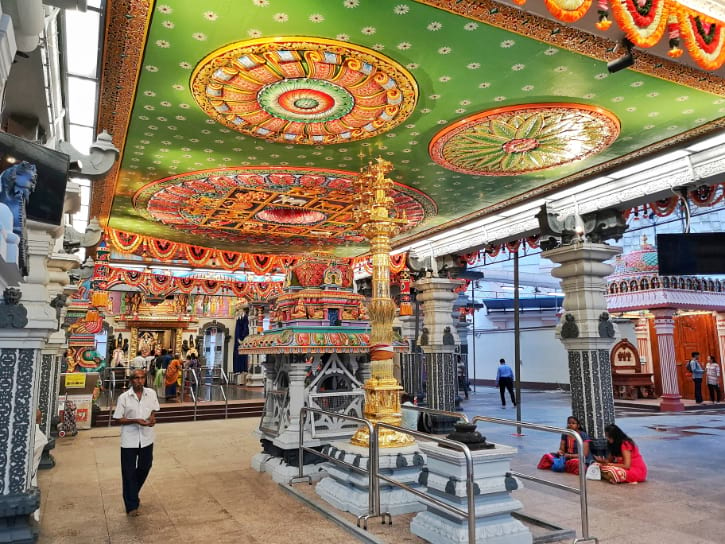 Wander your eyes at the mandalas, carvings, and statues that are displayed inside. Just watching the vivid landscapes and designs is a therapeutic activity.
Because of its captivating colors, visiting this temple is one of the best things to do in Singapore's Little India. So make sure to include this on your list of to-dos.
Address:
397 Serangoon Road, Singapore 218123
9. Sakya Muni Buddha Gaya Temple – Drop by this stunning religious structure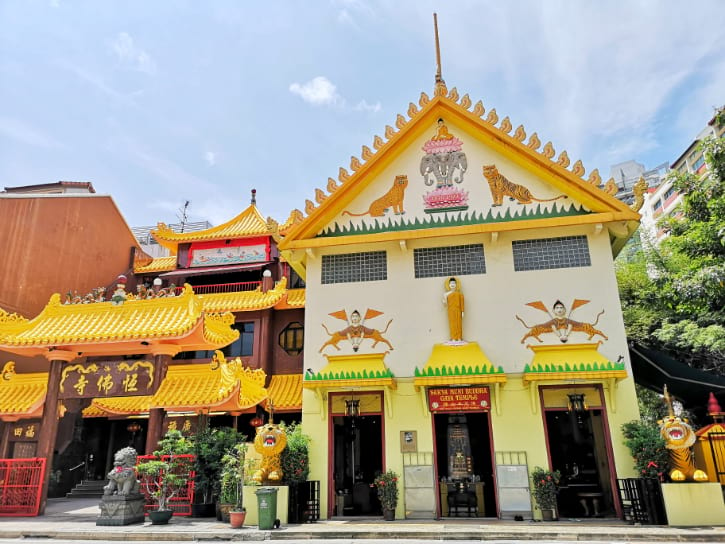 Another must visit spot in Little India is Sakya Muni Buddha Gaya Temple, or also known as the Temple of a Thousand Lights. This site embodies the spirit of Buddhism through its architectural designs and paintings.
At first glance, you can spot delicate details of Asian architecture. But as you go around the temple, you'll get a hint of Chinese, Thai, Indian designs too.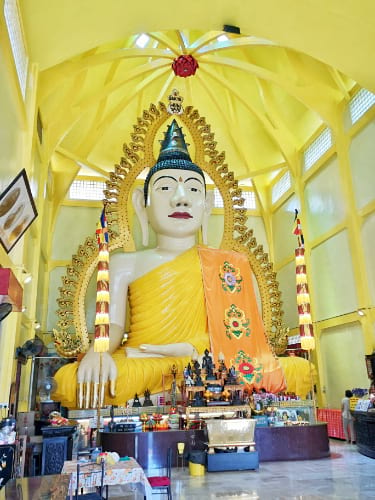 As you enter, take time to feel the peaceful atmosphere within the temple complex, and then start scanning around.
It's easy to spot the 15-meter high Buddha statue because of its gigantic size. And for your information, it's the largest Buddha figure in the country.
Address:
366 Race Course Road, Singapore 218638
10. Mustafa Centre – Shop at this famous shopping complex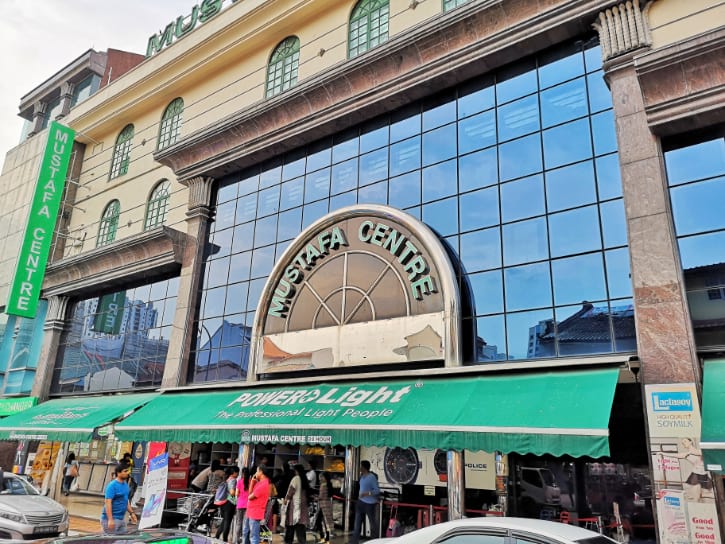 Mustafa Centre is a very famous shopping destination in Little India among locals and visitors. This shopping district is simply irresistible because of its wide range of choices.
For souvenirs, jewelry, and other items, don't worry because there's a whole section catered for your needs. Plus, these are sold at cheap prices!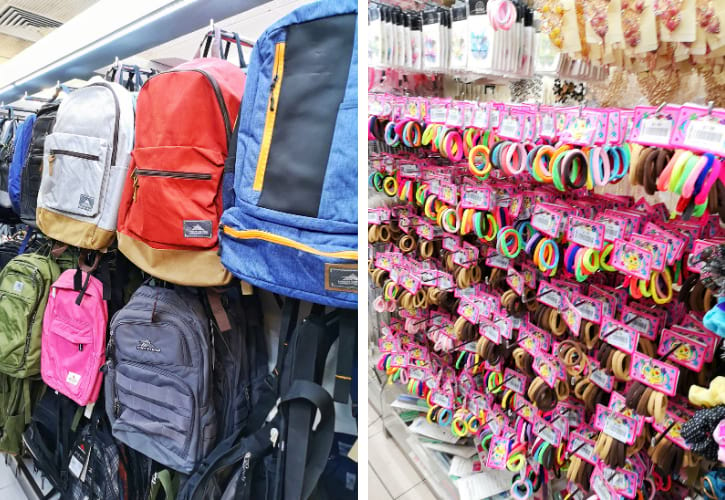 You'll probably be shelling some cash out as you come across this variety of bags. From colorful backpacks to handy bags, there's something for all ages! And for those looking for fancy girl accessories, there are also heaps of options here.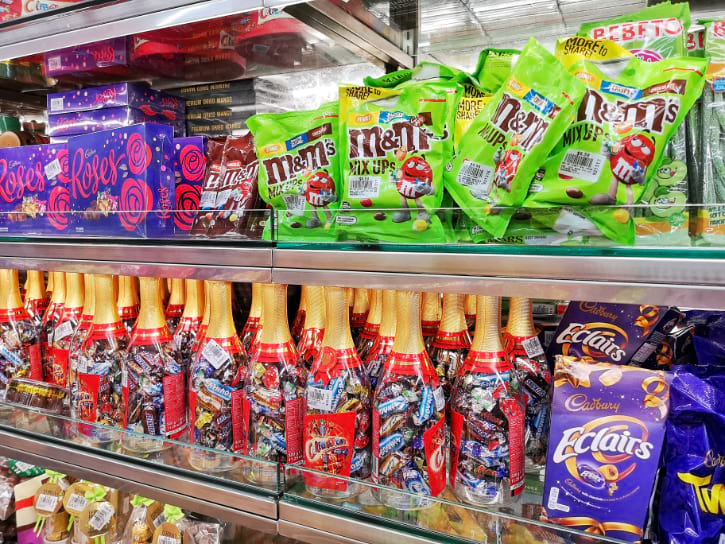 And of course, you won't run out of sweet treats and sugary delicacies. Chocolates and candies are everywhere so it's easy to grab your favorites. Conveniently, this mall is open 24/7 so you can access all of its products with ease.
Address:
145 Syed Alwi Road, Singapore 207704
11. Tekka Centre – Enjoy both shopping and dining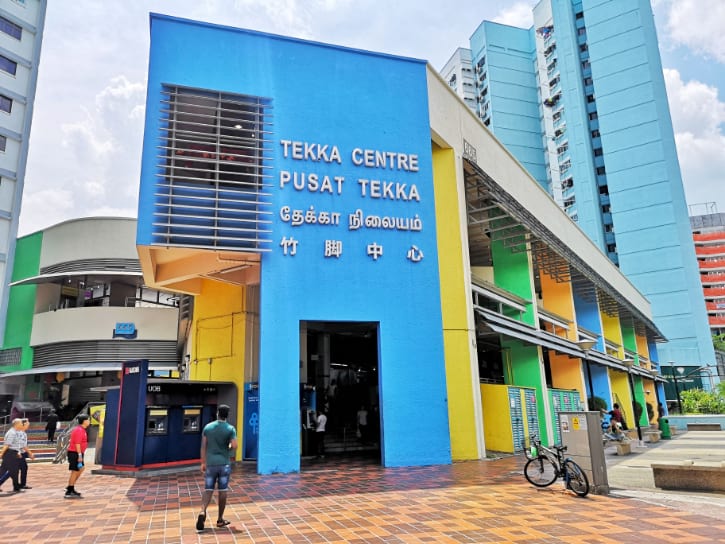 Tekka Centre brings to life the beauty of wet market, food stalls, and retail shops in one location. There are more than 200 sections inside this massive building.
Each of these offers a variety of products for all your needs, including fresh meat, fishes, veggies, and fruits. You'll find a lot of traditional clothing items too.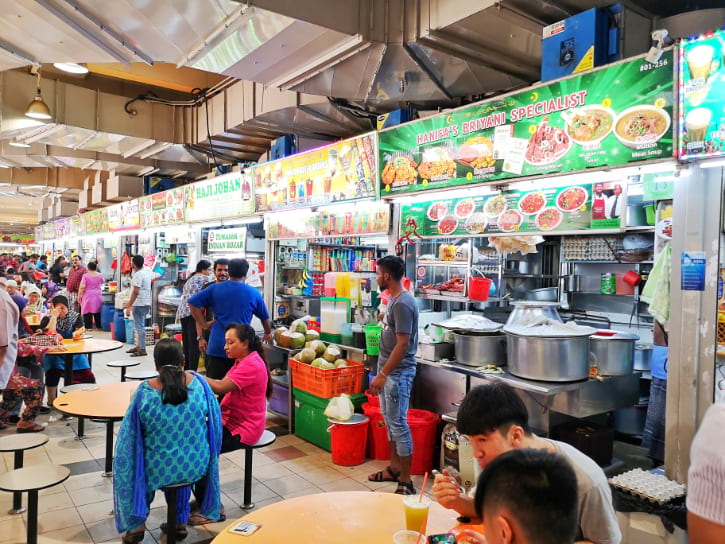 As a popular destination in Little India, you won't get disappointed with the diversity of food stalls. So, make sure you pop by the food area before leaving. You can try one of their appetizing Chinese foods or delectable Indian dishes on display.
Address:
665 Buffalo Road, Singapore 210665
Summary of Things to Do in Little India, Singapore
Little India is definitely a must visit place in Singapore because of its vibrant cultural traces. And these come from different kinds of attractions such as temples, heritage centers, street murals, and more.
And to make your research more convenient, I have created a categorized list of what you can do and see in Little India. The summary below can help you get a better idea of the sites to explore and things to try.
Picturesque spots: Sri Veeramakaliamman Temple (#1), Tan Teng Niah House (#3), Traditional Trades of Little India Mural (#4), Abdul Gaffoor Mosque (#7), Sri Srinivasa Perumal Temple (#8)
Top shopping locations: Serangoon Road (#5), Little India Arcade (#6), Mustafa Centre (#10)
Beautiful temples and mosque: Sri Veeramakaliamman Temple (#1), Abdul Gaffoor Mosque (#7), Sri Srinivasa Perumal Temple (#8), Sakya Muni Buddha Gaya Temple (#9)
Top place to eat: Tekka Centre (#11)
Top place to learn the culture and history of Indian: Indian Heritage Centre (#2)
Do you want to have more ideas on what to do after your Little India trip? It's pretty simple! Just read my guides to Chinatown, Clarke Quay, Marina Bay, and Bugis. These 4 places are very near Little India. Plus, each of these locations offers a lot of things to do. So, don't forget to check the articles out for easier reference!
And if you want to maximize your time, you can actually visit all 4 places, including Little India, in just 2 days! Just make sure that you also see my up-to-date Singapore itinerary for you to be guided accordingly.
Little India Map
MRT Station Exits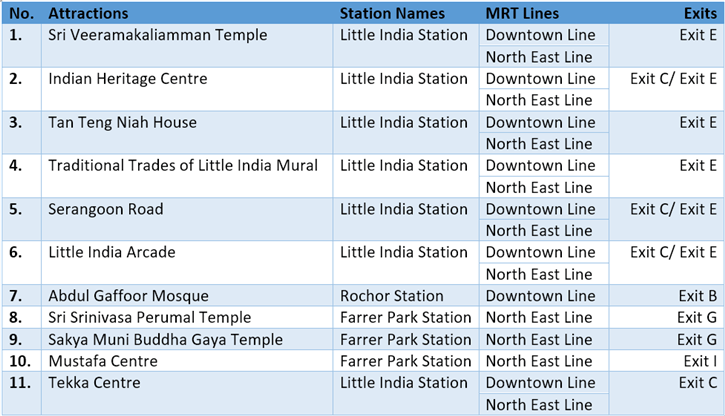 Now, we've reached the end part of my article. I do hope that you find this Little India guide helpful and easy to understand.
I also wish that this article provides you with better ideas on what things to do in Little India Singapore. Thank you and enjoy your future adventure! 😊
Related Posts