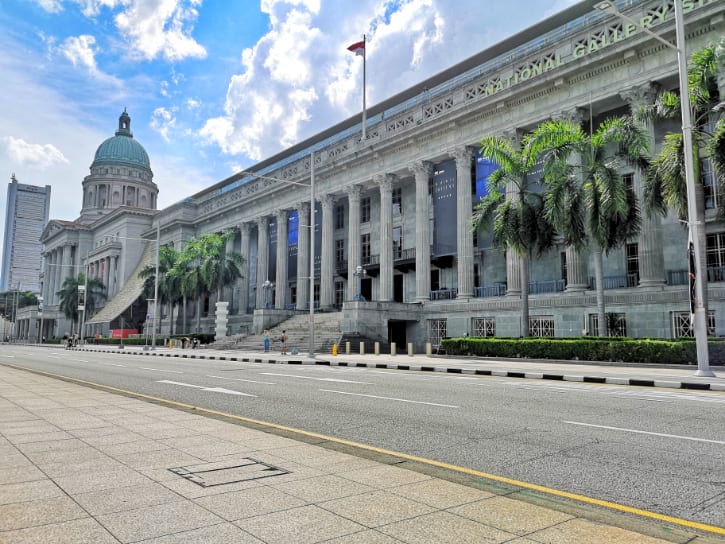 Whether you're a history buff, an art enthusiast, or a science fanatic, this collection of the best museums in Singapore will surely interest you! The list below showcases all kinds of museums for different types of visitors.
There are museums that tickle your curiosity in heritage, history, and culture. There are also those that concentrate on music, arts, and science. To top it all, you'll find a couple of interactive museums that offer you a unique kind of entertainment.
With the variety of museums you can visit, this is certainly a great option if you still don't know where to go in Singapore. So, let's explore Singapore's top museums and make your adventure more fun and unforgettable.
Top History and Art Museums
Calling all art and history lovers! It's time to explore three of the most popular history and art museums in Singapore. These attractions guarantee you with amusing and informative experiences at the same time. So, let's cut the chase and start with the list.
1. National Gallery Singapore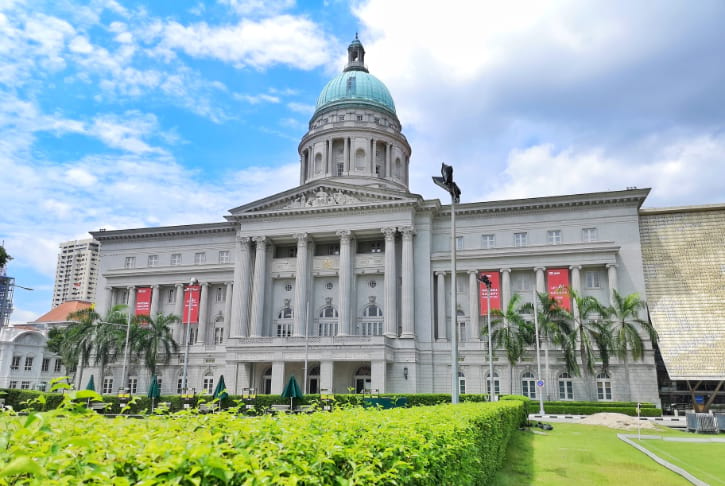 National Gallery Singapore continues to top the charts when it comes to popularity. This well-loved museum holds the largest number of historical and art pieces from Singapore and other Southeast Asian nations.
No wonder it's considered as part of the finest historical sites in Singapore. At present, there are over 9,000 artworks on display, ranging from paintings to sculptures to prints, and many more.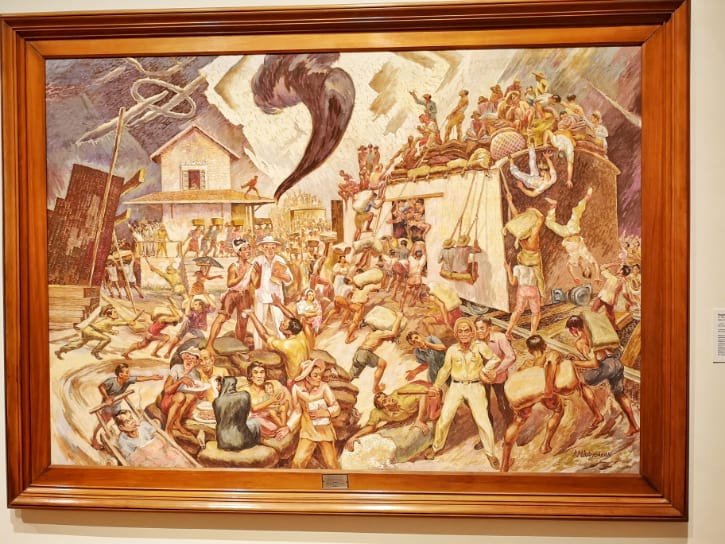 A lot of these antique items signify the cultural development of Singapore across all aspects, including social, political, and economic. More so, these ancient pieces not just highlight the country's past but also its social relationship with neighbouring countries.
Along your museum exploration, you'll discover a range of brilliant artefacts from Brunei, Cambodia, Malaysia, Philippines, Myanmar, Vietnam, Indonesia, and such. With the variety of library materials, archives, art exhibits, and books, it's like a trip down memory lane.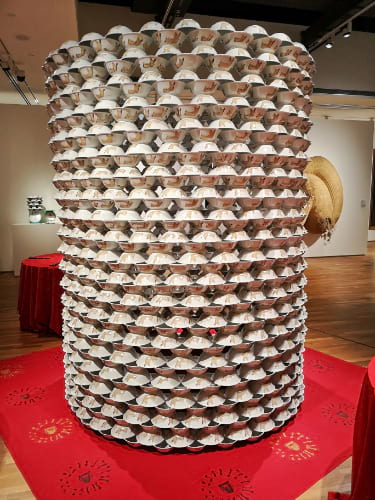 The museum presents you with extensive antique collections from centuries ago. Surely, these fragments of the past will expand your conception of history, arts, and culture. So, if you want a visual and educational tour, a trip to the National Gallery Singapore is a great way to start your day.
Opening Hours:
10:00 AM – 7:00 PM
Money Saving Tips:
Book National Gallery Singapore Tickets Online
Free admission for Singaporeans and PRs
Access:
City Hall MRT Station, Exit B
Address:
1 St Andrew's Road, Singapore 178957
2. National Museum of Singapore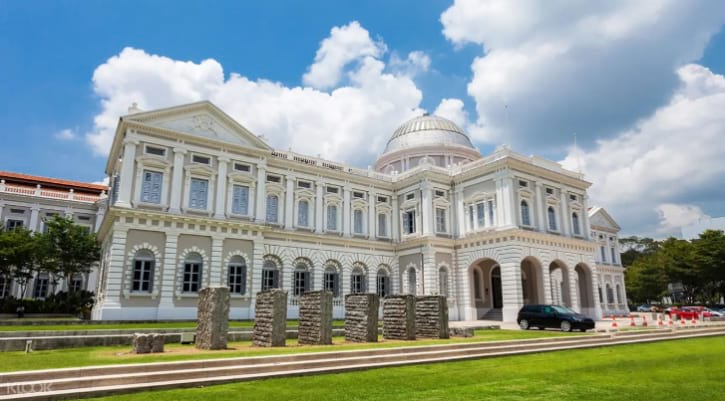 National Museum of Singapore holds a rather significant slice of the country's past. It was founded during the 18th century, making it the oldest museum in Singapore. Because of its significance, it is labelled as an iconic national monument.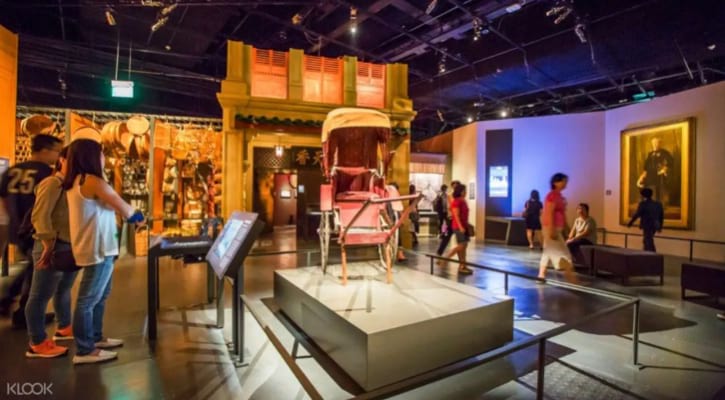 As a prominent attraction, you will not be disappointed with the cosmic number of exhibitions. These are mainly categorized according to your age and preferences. There are collections for families, adults, seniors, children, and even those with special needs.
More so, the museum offers you lots of choices, including art galleries, digital presentations, realistic murals, narrative charts, and cultural artefacts. All these are sprinkled across the entire museum expanse, which starts from the basement up to the 3rd floor.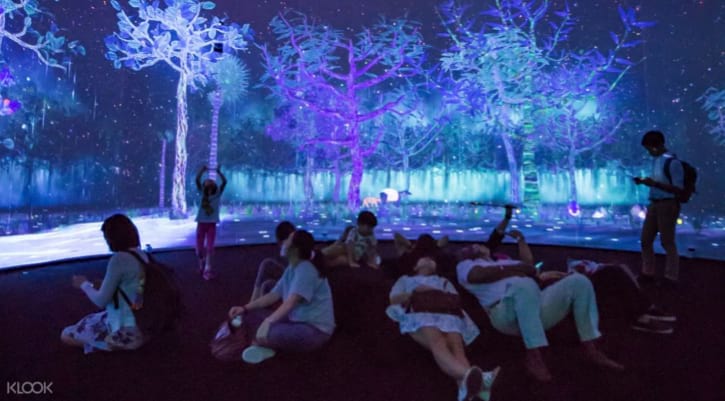 Aside from the incredible assortment of galleries and exhibitions, the museum comes with a series of amenities to make your visit more convenient. These include lifts, parking spaces, manual wheelchairs, lockers, nursing rooms, wireless access, and such.
Plus, there are restaurants inside to keep you energized all throughout your tour and a retail store for your shopping needs.
Opening Hours:
10:00 AM – 7:00 PM
Money Saving Tips:
Book National Museum of Singapore Tickets Online
Free admission for Singaporeans and PRs
Access:
Bras Basah MRT Station, Exit C
Address:
93 Stamford Road, Singapore 178897
3. Singapore Art Museum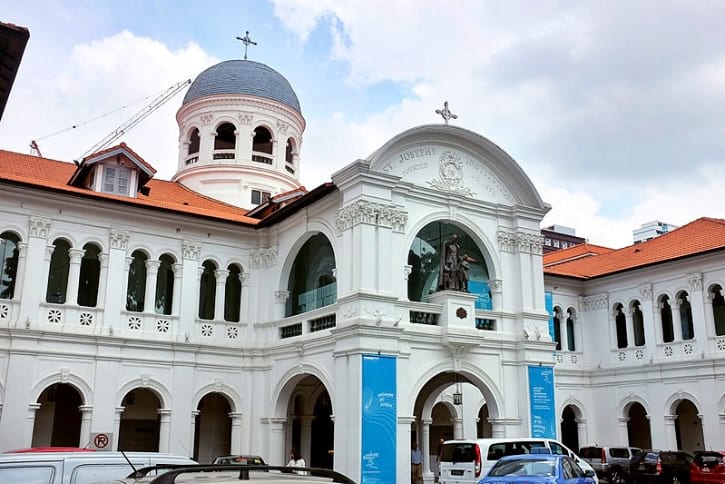 The Singapore Art Museum is beautifully set against the bustling Downtown Core area. But what makes it more special is its architectural style that resembles a cathedral. Tracing its roots, the structure was actually a Catholic school during the 19th century. Fast forward to the present time, it now becomes a famous museum for contemporary arts and more.
Widely known as SAM, this well-liked attraction gathers a dynamic range of collections from Asian countries, allowing a more interesting grasp for art lovers. Some of these include paintings, sculptures, videos, digital installations, and photography.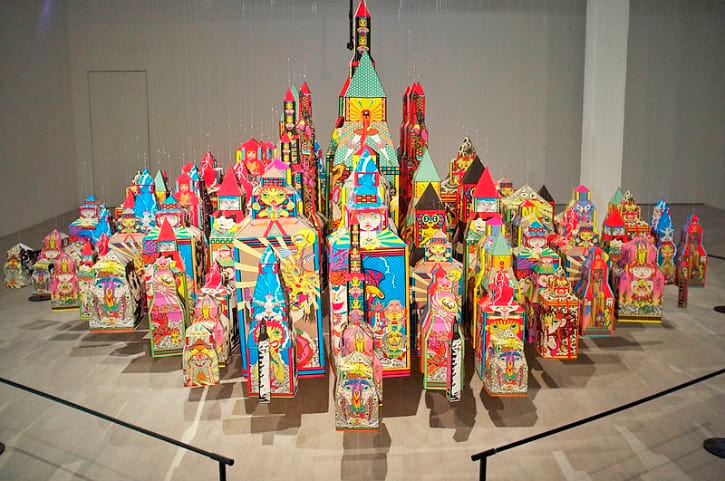 While touring around the museum, it's quite normal to find yourself in awe with the diverseness of art selections. The uniqueness of every piece makes you realize that creativity has no limits.
Furthermore, these beautiful exhibits will seamlessly unlock your appreciation for talented artists from different Asian countries.
Opening Hours:
Saturday to Thursday
10:00 AM – 7:00 PM
Friday
10:00 AM – 9:00 PM
Access:
Bras Basah MRT Station, Exit A
Address:
8 Queen St, Singapore 189555
Top Science and Natural History Museums
Interested in science and all its natural occurrences? Make your day productive and dig into one of the science-related museums in the country. You've got plenty of options here, so pick your choice wisely. Or better yet, visit all three for a more entertaining adventure!
4. ArtScience Museum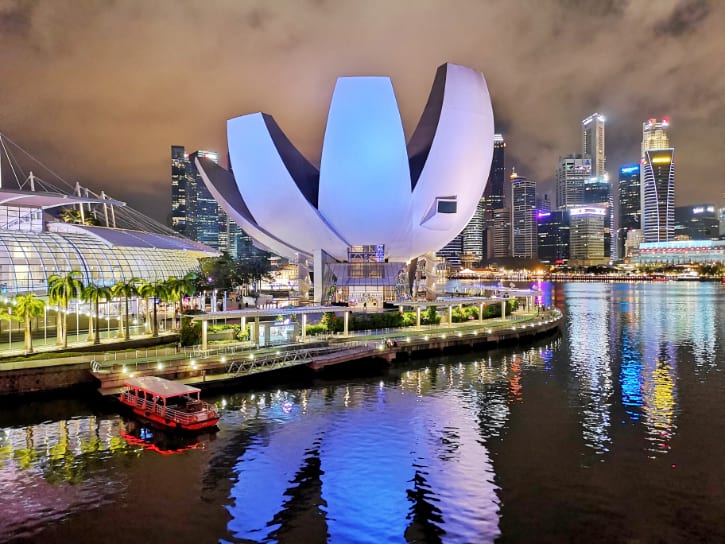 ArtScience Museum is undeniably a crowd favourite among kids and even grown-ups. Why? Well, this attraction isn't your typical museum. It beautifully combines the wonders of science and the charms of technology, creating a rather unique experience for all its visitors. Even from afar, you will already feel the allure of this lotus-inspired structure.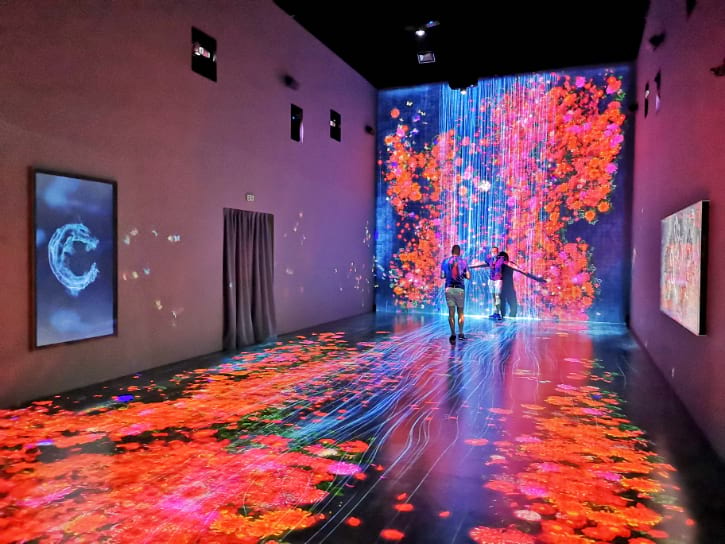 Once you enter the museum, you will be transported into a colorful world filled with interactive exhibits, events, and workshops. Marvel at the incredible digital installations that offer you a taste of virtual reality.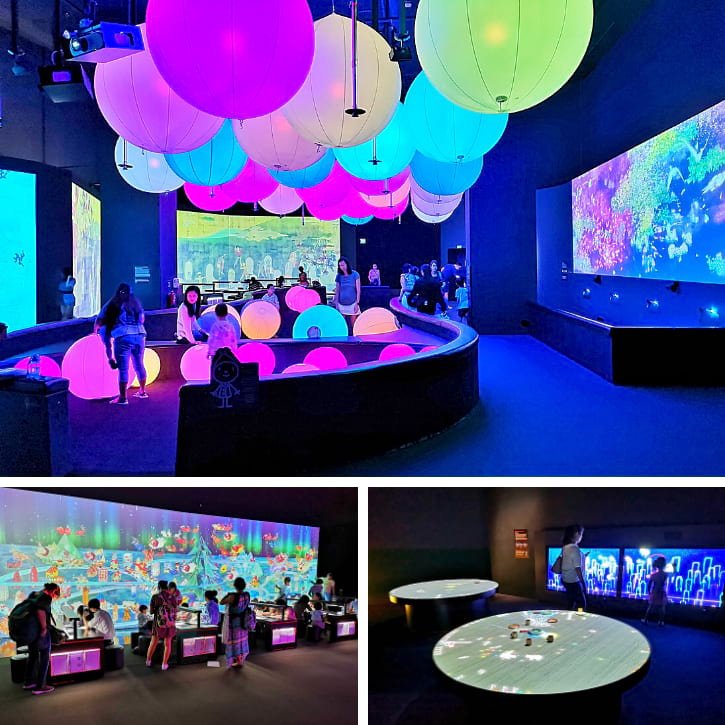 A permanent exhibit that surely deserves a visit is Future World: Where Art Meets Science. This spectacular attraction takes you to a unique discovery of art and science fused with technological sensations.
A sizable area is allocated to the Light Ball Orchestra, an interactive spot filled with vibrant balls that change color and sound when tapped. There's also the Sketch Town, a place where your sketches turn into virtual reality.
ArtScience Museum is situated in Marina Bay Sands, which is the home for other top-rated attractions. For your guidance, you can simply refer to my list of fun things to do in Marina Bay Sands for getting more ideas on other activities you can also do in there.
Opening Hours:
10:00 AM – 7:00 PM
Money Saving Tips:
Book ArtScience Museum Tickets Online
Access:
Bayfront MRT Station, Exit D
Address:
6 Bayfront Ave, Singapore 018974
5. Science Centre Singapore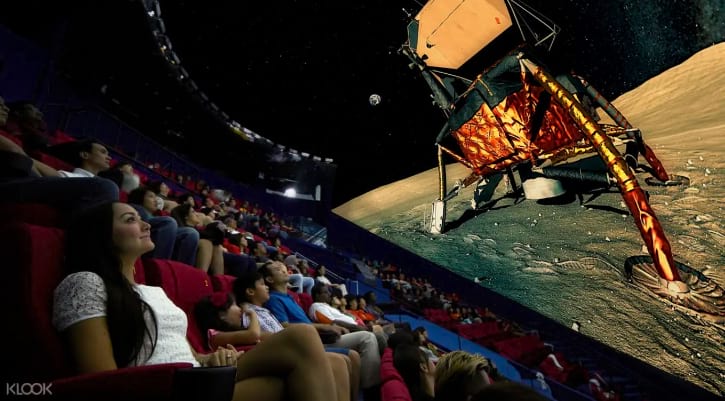 The Science Centre Singapore is the place to go for fantastic science exhibits and educational interactions. Offering over a thousand interactive displays scattered through different galleries, you get to explore the impact of science in our daily lives.
Among the most popular ones are E3, Phobia²: The Science Of Fear, and Living Worlds: An Animal Planet Experience. On top of the mind-boggling exhibitions, this well-loved science museum in Singapore has plenty of shows and demos for all ages. And for your kids, you've got an abundant range of fun activities to choose from.
Opening Hours:
10:00 AM – 5:00 PM
Money Saving Tips:
Book Science Centre Singapore Tickets Online

Access:
Take MRT to Jurong East Station and then take bus 66 or 335 to Science Centre Singapore.
Address:
15 Science Centre Rd, Singapore 609081
6. Lee Kong Chian Natural History Museum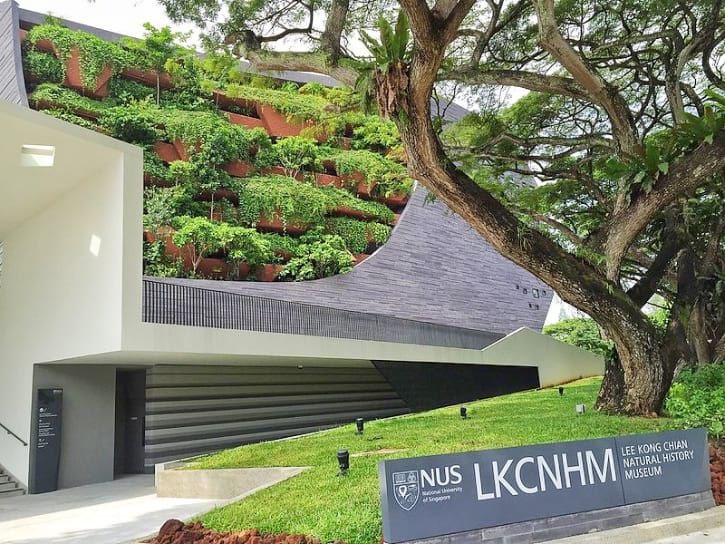 If you want to satisfy your curiosity in biodiversity, then Lee Kong Chian Natural History Museum should be on top of your list. This structure houses the largest number of specimens from all over Southeast Asia. It also features ample hands-on exhibits and interactive programs to keep your fascination at its peak.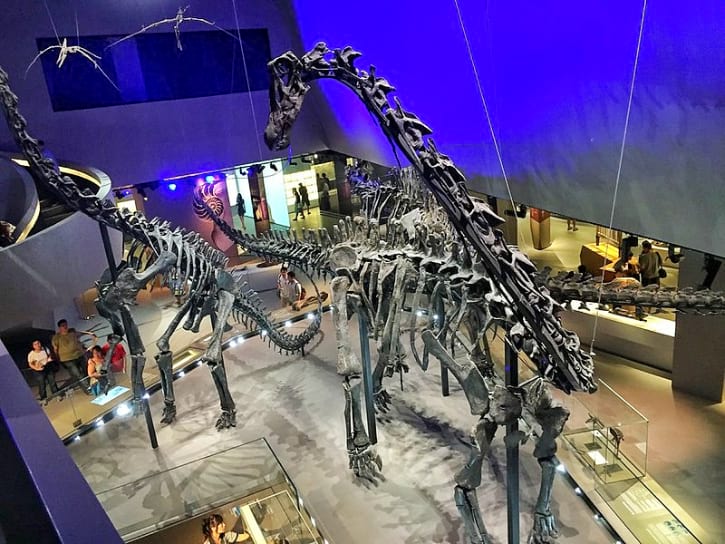 You just can't miss the massive fossils that occupy the centre stage in the museum. Out of the thousands of specimens on display, these three sauropod dinosaurs are no doubt the crowd favorites.
As you continue your excursion inside this 7-storey attraction, you'll come across more thought-provoking specimens including the sperm whale, Neptune's cup sponge, and Changi tree.
Aside from plants and animal fossils, there is also a massive range of heritage galleries on exhibit. Plus, you can go on a nature walk and explore different natural expanses such as Sungei Buloh Wetland Reserve, Pulau Ubin, and MacRitchie Rainforest.
Opening Hours:
10:00 AM – 5:00 PM
Access:
Take MRT to Clementi Station and then take bus 96 to Lee Kong Chian Natural History Museum.
Address:
2 Conservatory Drive, Singapore 117377
Top Interactive Museums
Looking for an entertaining day out? If you're not a fan of science and history, don't worry because you've got other options. Visit an interactive museum and get entertained with an amusing assortment of attractions. So, here are two interactive museums that are surely worth your time.
7. Madame Tussauds Singapore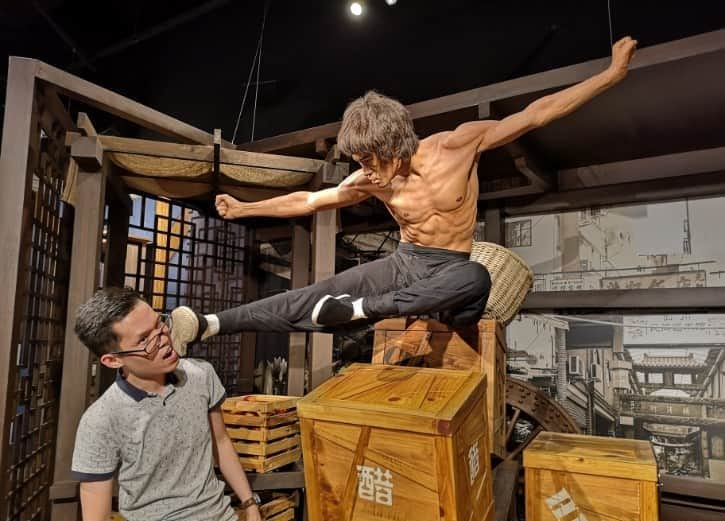 Featuring a collection of real-like wax sculptures, Madame Tussauds Singapore offers you a chance to get up-close with your favorites in the different fields. These iconic figures are divided into different zones such as A-list celebrities, historical leaders, sports legends, musical artists, and more.
With the variety of life-like replicas, it's a must to include this attraction when you are planning on the top things to do in Sentosa Island. And of course, you won't get disappointed with all it has to offer. Why? It's because Madame Tussauds Singapore is more than just a home to hundreds of wax figures.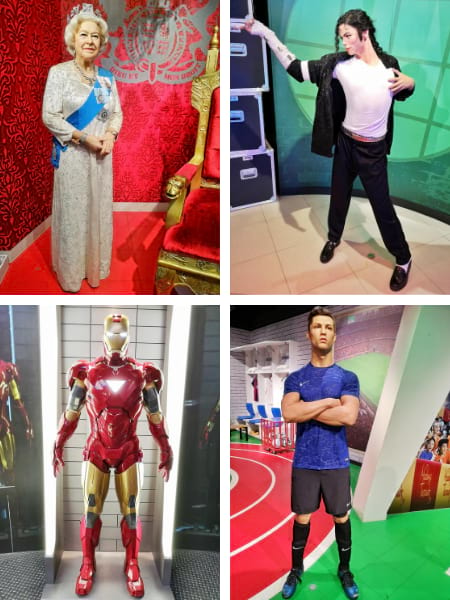 Making your visit more unforgettable are different exciting activities that are meant to pump up your energy. If you want extra thrill and entertainment, you've got to try the Marvel 4D Experience and VC Racing Experience.
And if you have a penchant for acting, you might want to kick off your passion with the help of the Ultimate Film Star Experience. All these attractions really make Madame Tussauds Singapore a great contender when it comes to the finest interactive museums in Singapore.
Opening Hours:
10:00 AM – 8:30 PM
Money Saving Tips:
Book Madame Tussauds Singapore Tickets Online
Access:
Take MRT to HabourFront Station (Exit E) and then head to the 3rd floor of the VivoCity shopping mall for taking Sentosa Express monorail to Imbiah Station in Sentosa Island.
Address:
40 Imbiah Road, Sentosa, 099700
8. Trick Eye Museum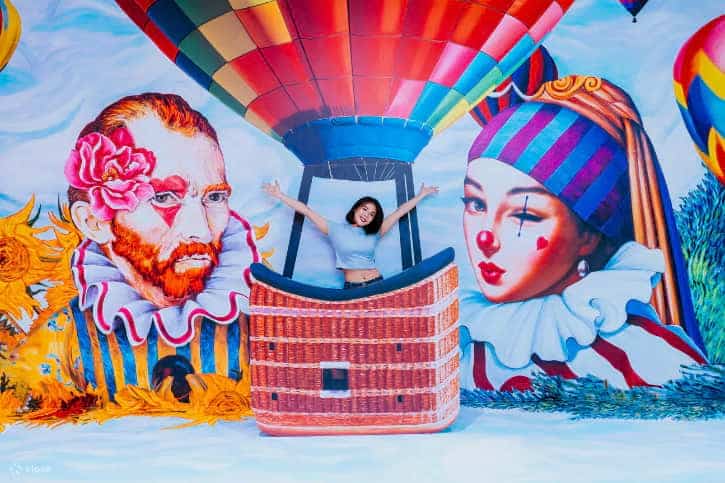 The Trick Eye Museum is such a terrific spot to set your creativity free. Gone are the days when you just candidly stand and take a shot. This museum pushes you to your limits so you get the best photo results. Take your entire family and friends as you prepare for different camera poses.
And no worries because you have several chances to showcase your acting skills! There are a lot of 3D art exhibits and illusions, ranging from fantasy concepts to water world backgrounds to horror setups.  Not only that, but this 3D museum also offers a variety of educational and art activities for the kids.
Opening Hours:
10:00 AM – 9:00 PM
Money Saving Tips:
Book Trick Eye Museum Tickets Online
Access:
Board MRT to HabourFront Station (Exit E) and then go to the 3rd floor of the VivoCity shopping mall for riding Sentosa Express monorail to Beach Station in Sentosa Island. From there, you take the beach tram to the museum.
Address:
Resorts World Sentosa, 26 Sentosa Gateway #01-43/44, Singapore 098138
Top Culture and Heritage Museums
Relive the past as you delve into different culture and heritage museums in Singapore. These are great spots to polish your knowledge about a country's unique cultural charms and historical background. And luckily, you've got five options that guarantee you an enlightening yet entertaining visit.
9. Asian Civilisations Museum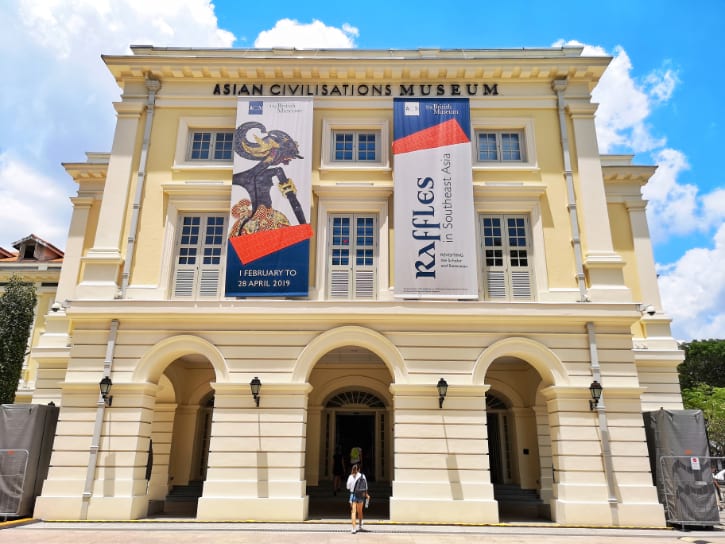 If you're in Clarke Quay, it's a must to pop by the Asian Civilisations Museum. Inside this massive building are exclusive cultural exhibits that offer you a glimpse of the past. These include bits and pieces from Asian countries such as Singapore, China, India, and a lot more.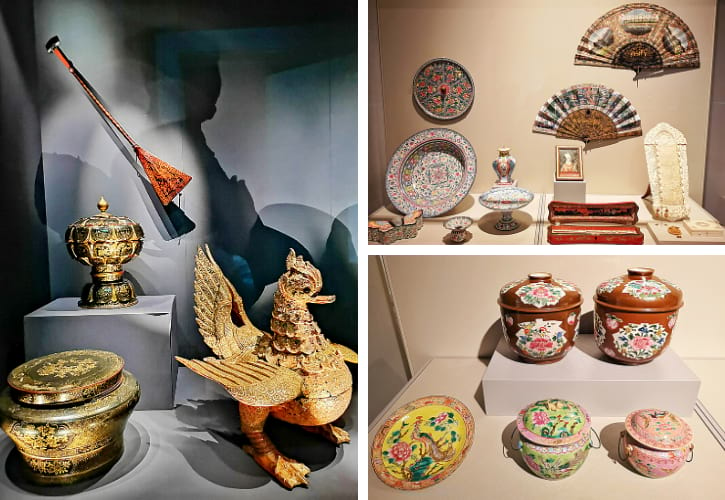 You can avail of the guided tours so you can easily explore the spectacular galleries and collections and trace the history of Asia. This will also provide you with a deeper insight of diverse Asian cultures. At Level 1, you'd get a preview of ancient trades from Tang Shipwreck and all other Marine exchanges.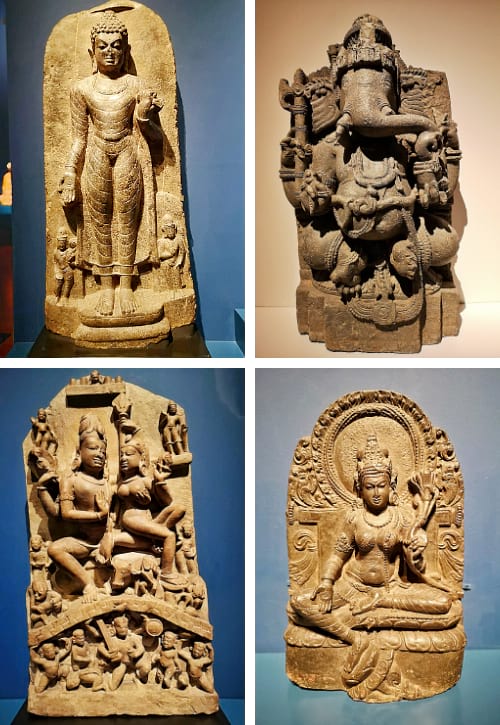 The next floor is allocated for religious items, which were acquired either by sea or land. These include precious statues and abstracts that signify different religions like Buddhism, Islamic, Hinduism, and Christianity. At this level, you'll also find a display of objects used by ancient Chinese scholars.
For the last floor, this is devoted to arts and craftsmanship. Go around the exhibits loaded with global exchanges such as fashion, jewellery, textile, and ceramics. Aside from the impressive cultural collections, the museum also provides a series of interactive activities and events.
Opening Hours:
Saturday to Thursday
10:00 AM – 7:00 PM
Friday
10:00 AM – 9:00 PM
Access:
Raffles Place MRT Station, Exit G
Address:
1 Empress Place, Singapore 179555
10. Chinatown Heritage Centre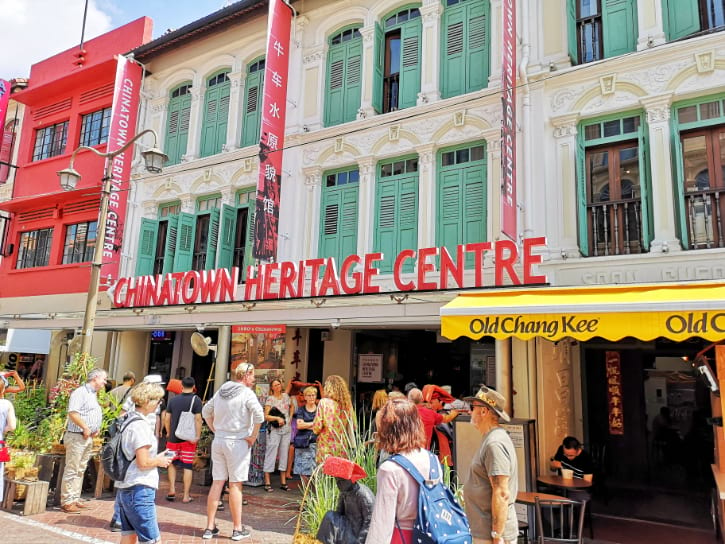 Chinatown Heritage Centre is highly regarded because of its expansive cluster of Chinese cultural pieces. These prominent traces of history are gathered inside three, connected shophouses that were beautifully restored to accommodate many visitors.
Through the stunning exhibits, you get to understand the lives of ancient Chinatown residents. And what makes this museum more unique is the fact that it provides a very authentic setup of the older settlement. The attention to detail is very impressive, adding more light to the antique ambience.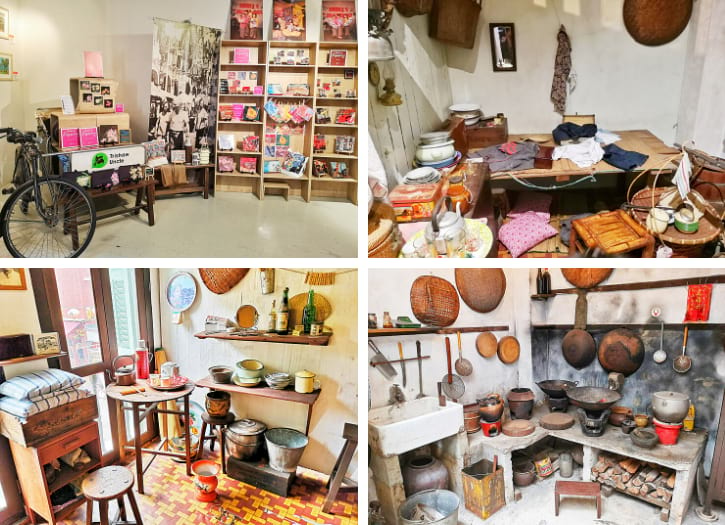 To fully enjoy your visit, the museum further elaborates these cultural traces through interactive narratives and multisensory displays. There are also various story-telling sessions and workshops for everyone. So, if you want to see the beauty of Chinese arts and culture, there's no better way to do it than exploring Singapore's Chinatown.
Opening Hours:
9:00 AM – 8:00 PM
Money Saving Tips:
Book Chinatown Heritage Centre Tickets Online
Access:
Chinatown MRT Station, Exit A
Address:
48 Pagoda Street, Singapore 059207
11. Indian Heritage Centre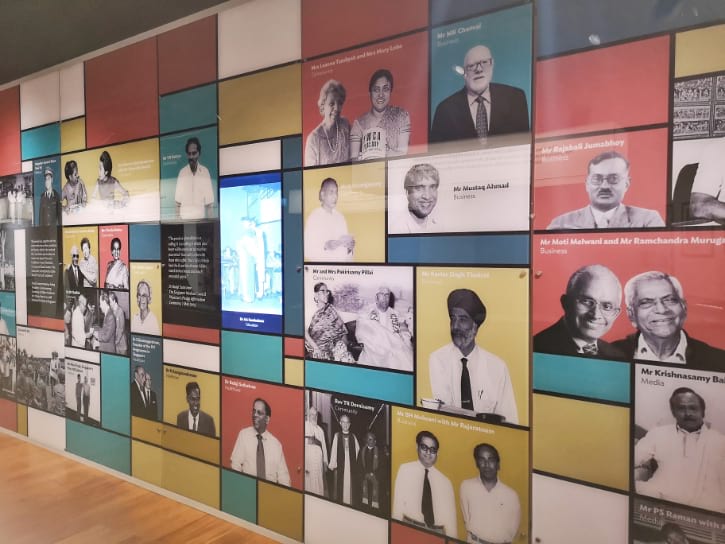 The Indian Heritage Centre puts into the spotlight the beauty of Indian culture. This means you can actually experience the distinctive Indian heritage by visiting this attraction.
Witness the growth of the Indian settlement in Singapore through an array of historical collections, including artworks, photographs, documents, and such. These pieces can be traced back in the 19th century up to the present.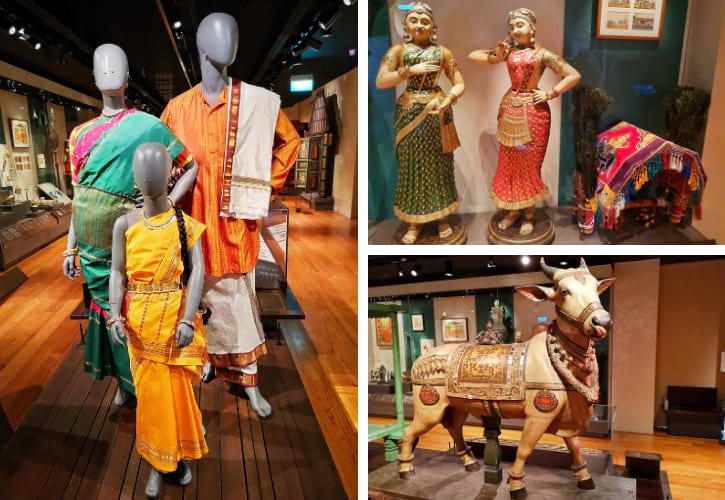 Aside from the permanent exhibit displayed at levels 3 and 4, there are also special presentations that recount relevant events. One of the most anticipated activities is the cultural fest that unveils a series of ethnic performances, art installations, cooking demos, and such.
Plus, the museum comes with guided tours and workshops to give you a more convenient and entertaining visit. And to have a more profound grasp of Indian cultures and influences, stroll around Little India for a highly immersive journey.
Opening Hours:
Tuesday to Thursday
10:00 AM – 7:00 PM
Friday to Saturday
10:00 AM – 8:00 PM
Sunday
10:00 AM – 4:00 PM
Money Saving Tips:
Book Indian Heritage Centre Tickets Online
Access:
Little India MRT Station, Exit C/ Exit E
Address:
5 Campbell Lane, Singapore 209924
12. Malay Heritage Centre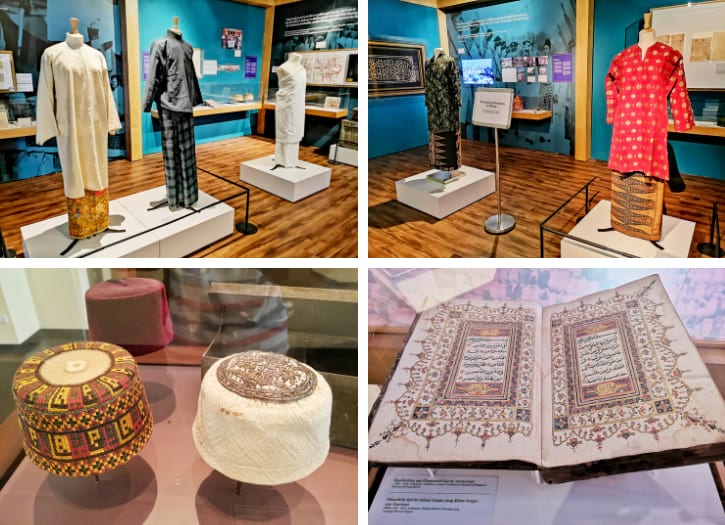 Set in the vibrant district of Bugis, the Malay Heritage Centre brings into life the important history and rich heritage of the Malay community. There are six permanent galleries inside the museum, which are sourced from both the national collection and community contributions.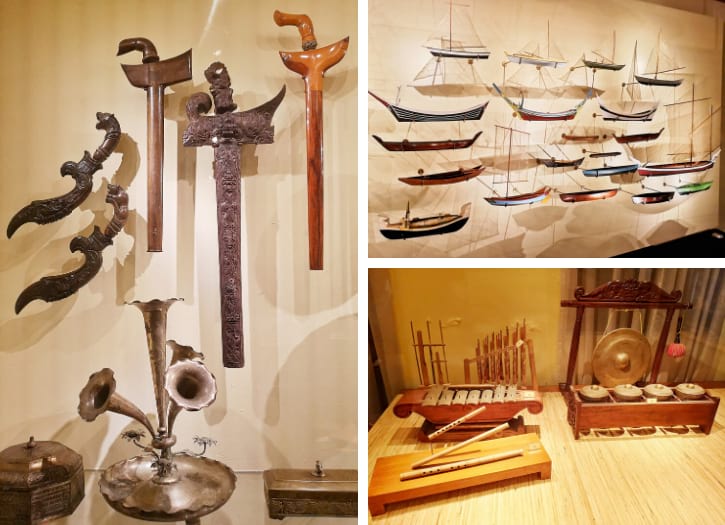 Sprawled across the two floors of this building are remnants of Malay Singaporeans who were part of the vibrant history of the country. Each of these artefacts has a story to tell, so make sure to stop by and immerse yourself with the displays and writings.
As a cultural centre, this museum accentuates the Malay cultures not just through various exhibits but also through different learning opportunities. And making your visit more special is the fact that this attraction was once the seat of Singapore sultans. Therefore, this place is also a historical landmark that houses a wealth of cultural importance.
Opening Hours:
Tuesday to Sunday
10:00 AM to 6:00 PM
*Closed: Monday
Money Saving Tips:
Book Malay Heritage Centre Tickets Online
Access:
Bugis MRT Station, Exit B
Address:
85 Sultan Gate, Singapore 198501
13. Peranakan Museum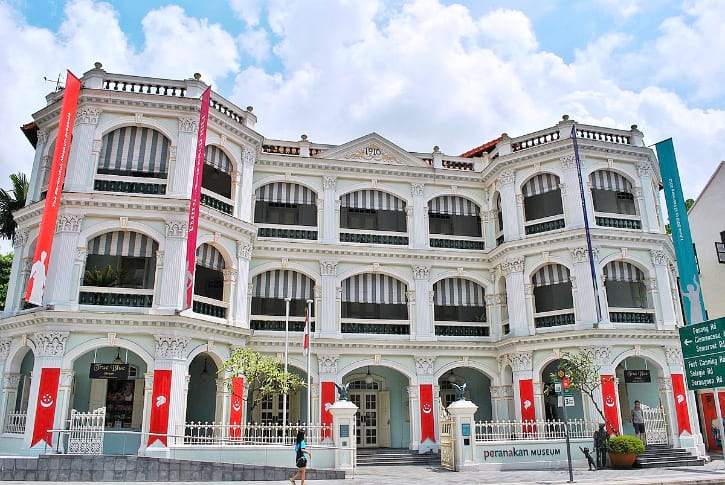 Peranakan Museum underscores the uniqueness of the Peranakan culture. This cultural centre is easy to spot because of its magnificent architectural design. Actually, the museum was once the Old Tao Nan School, which features a majestic blend of white and red colors.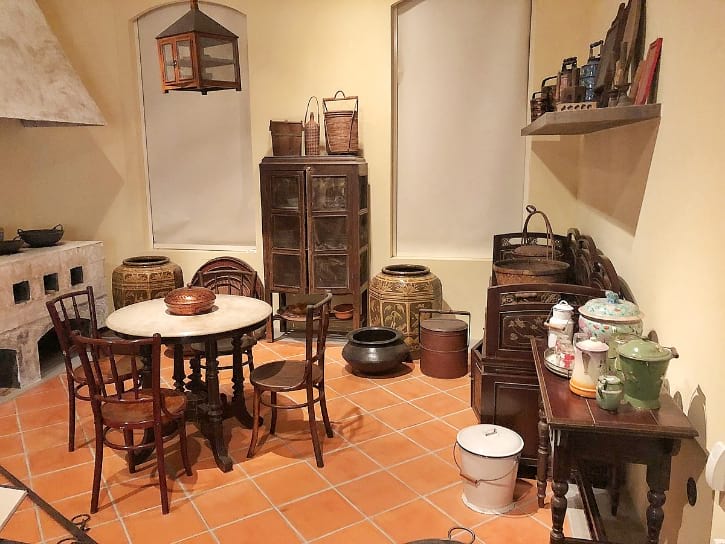 Beyond its grand exterior, you'll uncover equally spectacular exhibits from the Peranakan community. This vibrant society is an ethnic group from the Indonesian archipelago and the Malay Peninsula with a mix of Chinese heritage.
Their history can be traced back to the 15th century as a result of interracial marriage and transculturation. Walk around the vibrant floors filled with all sorts of Peranakan items, including religious artefacts, embroidered kebaya, hand-carved furniture, and gorgeous beadworks.
Furthermore, the museum takes in a couple of special exhibits every now and then.  And, there's a gift shop inside that is loaded with lovely souvenir options such as Peranakan sarongs, porcelains, and jewellery.
Opening Hours:
Monday to Thursday
10:00 AM to 7:00 PM
Friday
10:00 AM to 9:00 PM
Saturday to Sunday
10:00 AM to 7:00 PM
Access:
Bras Basah MRT Station, Exit B
Address:
39 Armenian St, Singapore 179941
Top Music and Camera Museums
If you think that's all Singapore can offer, you got it all wrong! There are also museums specially dedicated to music lovers and photography enthusiasts. These remarkable spots hold a special assortment of musical objects and photography equipment that you shouldn't miss.
14. Singapore Musical Box Museum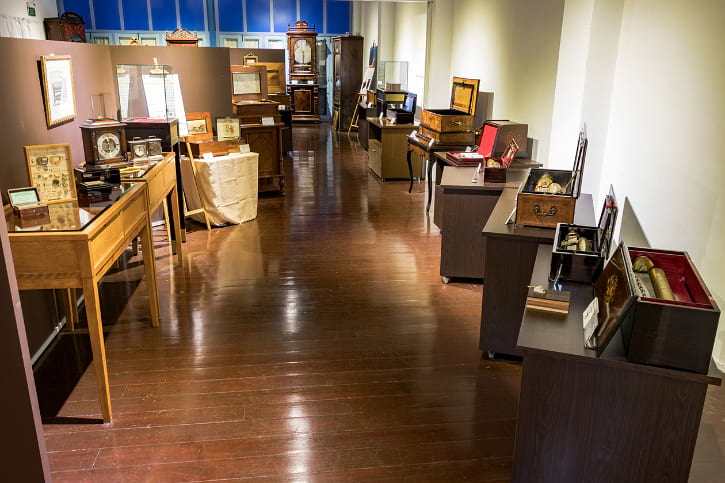 Singapore Musical Box Museum is completely impressive in its scale and abundance of musical boxes on display. It's downright fascinating to personally witness a vast exposition of musical boxes from centuries ago.
Through the guided tour, you will learn more about the evolution of these musical instruments and their impact on ancient societies, particularly the aristocrats. Additionally, there's an interactive discussion of various woodcraft techniques as well as breath-taking presentations using different musical boxes.
The museum may not be easy to spot because it's surrounded by charming Peranakan houses. But once you discover this hidden gem, you'd certainly be grateful for this once-in-a-lifetime chance of witnessing a classical, musical collection.
Opening Hours:
10:00 AM to 6:00 PM
*Closed: Sunday
Access:
Telok Ayer MRT Station, Exit A
Address:
168 Telok Ayer St, Singapore 068619
15. Vintage Cameras Museum Singapore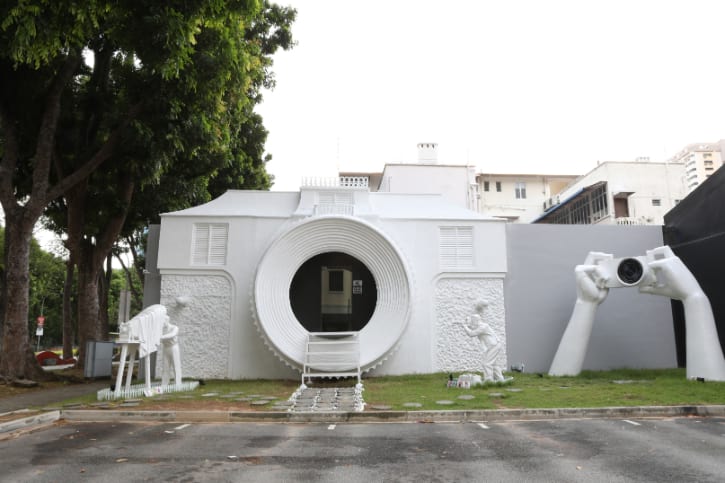 Outlined in a rather unique building design, Vintage Cameras Museum Singapore is simply a head-turner. It's even labelled as the world's largest camera-shaped structure. As a special attraction, there's plenty to enjoy along your tour.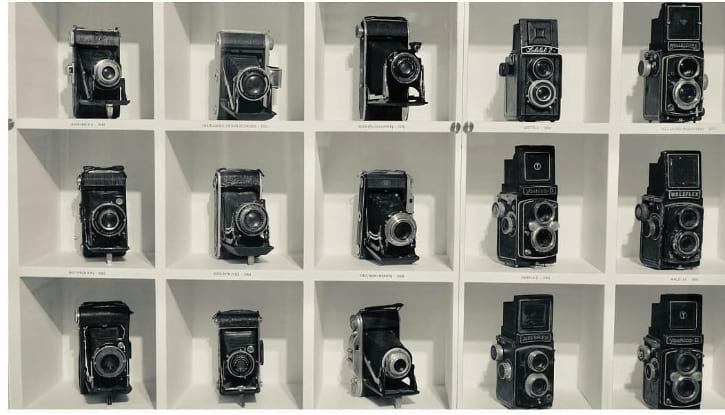 Inside this eye-catching museum are thousands of cameras amassed for more than two decades. And distinctively, some of these photography essentials can be dated as early as the 18th century.
One of the highlights is the Mammoth Camera that stands at 6-metre long. There are also a couple of pigeon cameras that served as drones during World War 1 and 2.
Opening Hours:
10:30 AM to 7:30 PM
Access:
Bugis MRT Station, Exit B
Address:
No. 8C & 8D Jalan Kledek, Singapore 199263
Related Posts